Do you enjoy travelling by rail? In Japan, my favourite method of travelling is without a doubt by train. Not the high-speed, high-tech shinkansen that we are all familiar with, but more so the local trains deep in the countryside — like the Resort Shirakami in northern Tōhoku. Being able to eat local ekiben (lunch boxes) onboard while staring at the beautiful scenery passing by, this train journey itself is a trip on its own!
The JR EAST PASS (Tohoku area) offers incredible value for unlimited rides all over Eastern Japan. What's more, all JR East shinkansen, express, and regular trains, and even Joyful Trains within the valid area are available to travel on!
Explore each destination to its fullest before you head off to your next, as the Pass allows for any five days of usage within a 14-day period.
Not just a means of transportation, the Resort Shirakami was the highlight of some of my trips — they were part of my travel itinerary like how a theme park or a castle would be. And with contrasting seasonal scenery to see in different times of the year, there is always something that makes me want to come back to ride it again. Spring, summer, autumn, and winter, the seasons in Tohoku can be felt very distinctly, and visiting the same place in different seasons can provide a very different experience.
To date, I have ridden about 25 of such themed trains all around Japan. Known as "Joyful Trains" for JR East, some of them feature exquisite interior designs (wood is my favourite!); while some offer delicious food made with local ingredients, either sold as a package or as ekiben.
Others have incredible sightseeing spots along the way — either train slow down for you to take photos from the window, or you can get off at the station to get a closer look, or there are buses to bring you to the place of interest. Some trains also arrange fun activities onboard or at the stations — kudos to the volunteers and staff!
Who knew all of these could be enjoyed from a train?! The Resort Shirakami offers ALL of these, making it a top pick for both beginners and experienced veterans alike. Being the Joyful Train that started it all, the Resort Shirakami remains one of the most-ridden and most-beloved of all time. This pioneer Joyful Train certainly lives up to its name of being a resort train for the Shirakami area, combining design, food, beautiful nature, and a plethora of activities. There is something for everyone.
Also read: Rail-ly fun rides: Your Comprehensive Guide to 13 JR East Joyful Trains!
Hop off and go sightseeing
The Resort Shirakami shuttles along a very scenic coastal route between JR Akita Station and JR Aomori Station. On most days, there are three Resort Shirakami trains running in each direction. Some people take one train for the entire journey from Akita → Aomori (or reverse). But instead of just going from one end to the other, you can also make stops in between, go sightseeing for a while, and continue the journey on the next train. Here are some of my favourite stops along the route:
Aoike
Surrounded by a beech forest, Aoike is a beautiful blue pond near JR Jūniko Station. This is where one of the Resort Shirakami trains got its name from, and is definitely a must-see at least once. The minerals in the water make the pond appear a bright blue, and is just stunning to look at. There is also an elevated platform for you to get a better birds' eye view. Just be careful after rainy weather, I slipped and badly sprained my ankle here, but it's definitely I trip I'll remember forever.
From JR Jūniko Station, take a 15-minute bus ride to Aoike Bus Terminal, then walk 600m to Aoike. The path is relatively wide and flat, and can accommodate wheelchairs. However, do note that the viewing platform has steps. The buses complement the Resort Shirakami timings, so no worries about long waits. The bus terminal also sells light snacks and souvenirs, and has seats for resting.
Example itinerary with timings below:
8.20am – 10.26am | Akita → Juniko (Resort Shirakami 1)
10.40am – 10.55am | Juniko → Aoike Bus Terminal (Bus, ¥360)
11am – 12.30pm | Walk around Aoike
12.30pm – 12.45pm | Aoike Bus Terminal → Juniko (Bus, ¥360)
1.06pm – 3.49pm | Juniko → Hirosaki (Resort Shirakami 3)
All 176 seats onboard this four-carriage train are four-person boxed seats, which sets you up for spontaneous conversations with fellow passengers. I travelled alone, and seated with me was a couple with their train-loving young son, headed to Hanamaki for a weekend getaway to relax at the onsen (hot springs). Seeing that I was a foreign tourist, they shared with me a simplified version of "Night on the Galactic Railroad", and recommended some of their favourite places to visit around Iwate. Sometimes, it is unplanned encounters like these that make a trip memorable.
Koganezaki Furofushi Onsen
You can also opt to stop somewhere to stay overnight and continue your trip the next day. One example of such a stop is the JR WeSpa Tsubakiyama Station. If you stop here, I recommend taking a soak in the Koganezaki Furōfushi Onsen, an open-air onsen by the seashore offering fantastic panoramas of the ocean! "Furofushi" means to never age and never die, so who knows, taking a dip here might boost your health and longevity! The vast view of the sea is also incredible.
Address: 15 Shimokiyotaki, Henashi, Fukaura-machi, Aomori 038-2327
Access: Shuttle bus from JR WeSpa Tsubakiyama Station
Opening hours for day trip visitors:
Kogane no yu: 8am – 8pm
Furofushi no yu: 10.30am – 2pm
Outdoor seaside bath: 8am – 4pm
Admission fee: ¥600
Telephone: +81-173-74-3500
Hirosaki City
Another stop I highly recommend making is at Hirosaki Station. Aomori Prefecture is the top producer of apples in Japan, and within it, Hirosaki City produces the most apples. Why not try your hand at apple-picking if you are visiting between September to November? Hirosaki Apple Park has over 65 varieties of apples and offers a stunning backdrop of Mount Iwaki in the distance.
During other times of the year, you can enjoy these delicious fruits in a different way — apple pies! There are dozens of stores selling freshly baked apple pies in Hirosaki, so much that the local tourism office even made an apple pie guide map pamphlet. To find out more about the story of Hirosaki and apples, check out the movie Kiseki no Ringo, based on the tale of one farmer's quest to cultivate chemical-free apples in Hirosaki.
Address: 125 Terasawa, Shimizutomita, Hirosaki-shi, Aomori 036-8262
Access: Take the Tamenobu bus from JR Hirosaki Station (¥200). (Bus only operates from April to November)
Opening hours: Apple-picking is available from 9am – 4pm (August until mid-November)
Fee: ¥200 per kilogram of apples picked
Telephone: +81-172-36-7439
Hirosaki is also famous for the sakura at Hirosaki Castle Park and is one of the top three spots in Japan to view the pretty pink blossoms. Techniques taken from apple cultivation have been adapted to grow denser and more beautiful cherry blossom trees.
The park offers varying views during the daytime and at night, so come at both times if you can. A famous sight is that of the cherry blossom carpet, which happens when the petals fall off and accumulate on the still waters of the moat, forming a pink carpet. Cherry blossoms here bloom around late April to mid-May, and a festival is also held during this period.
Hirosaki Cherry Blossom Festival
Address: 1 Shimoshiroganecho, Hirosaki-shi, Aomori 036-8356
Access: Take the Dotemachi Loop bus from JR Hirosaki Station to Shiyakushomae Bus Stop and walk five minutes to Hirosaki Park.
Food stall hours: 9am – 9pm
Night illumination: 6.30pm – 10pm
If you can't visit during spring, how about coming during winter, where you can see the Winter Sakura Light Up? Aomori has some of the highest snowfall in Japan, and during winter snow accumulates on the bare branches of the sakura trees and on the moat below. Every night from December to February, the trees are illuminated with pink light, making them look like sakura is blooming.
Enjoying the ride
En route, the Resort Shirakami makes stops at various stations, some at which you can get off for mini activities and events that the staff organises just for Resort Shirakami passengers.
Noshiro Station
On some morning trains, the Resort Shirakami stops at JR Noshiro Station for around 10 minutes, where you can try your hand at basketball on the platform! Noshiro is famous for its basketball prowess, with Noshiro Technical High School winning the Japan National Championships over 50 times, and being the inspiration for the high school in the famous Japanese manga series Slam Dunk. Shoot the ball into the hoop to get special prizes like Resort Shirakami coasters or postcards made from cedarwood. Akita is famous for cedarwood, and you might also spot some local vendors selling cedar wood crafts on the platform.
Senjojiki Station
During the daytime, most of the trains will stop at JR Senjōjiki Station for 15 minutes, where you can cross the road and get up close to the sea. Look out for the tasty grilled squid (焼きイカ yaki ika) sold at the local shop! Be sure to hurry though, as it is limited. If you are not one of the first few, you can forget about having a taste.
I have been to Senjojiki four times but only managed to get the squid twice. Don't worry about missing the train back — about three minutes before departure, the train will let out a loud whistle, signaling that it is time to make your way back.
On-board performances
Depending on the train, there are various onboard performances such as shamisen (traditional Japanese string instrument), storytelling in the local Tsugaru dialect, and puppet shows. I enjoyed the shamisen performance most, as there is a segment where the audience can join in, and it's just a very fun and interactive experience.
Train design
The Resort Shirakami runs on the JR Gonō Line, winding around the Shirakami-Sanchi UNESCO World Natural Heritage Site in Akita Prefecture and Aomori Prefecture, where you can find primeval beech trees (BUNA), rare animals like the black woodpecker (KUMAGERA), and stunning lakes and ponds like AOIKE. You guessed it — it is from Shirakami-Sanchi that the three Resort Shirakami trains got their names!
Buna (橅)
Buna means "beech tree", and is the newest train, having been refurbished in 2016. Its green exterior is meant to symbolise nature and trees, and runs on a hybrid electric/diesel engine. The interior design features a lot of wood from local areas that the train passes through (Akita is famous for cedar), as well bright and warm colors like yellow, orange, and pink.
The Buna is also the only train with an on-board sales counter, Oraho, which sells souvenirs, ekiben (lunch boxes for eating on the train) made with local ingredients, local craft beers, sake, as well as local handicrafts. Opposite the counter are window-facing bar seats which face the sea. If you can only ride just one of the Resort Shirakami trains, I recommend this one! There is also free Wi-Fi available on board.
Aoike (青池)
Aoike means "blue pond", and is also the name of a beautiful sightseeing spot in the Shirakami-Sanchi area which I introduced earlier. This train was last upgraded in 2010 and features a hybrid electric/diesel engine. The interior color scheme is a cool grey with vermillion accents.
Kumagera (くまげら)
Kumagera means "black woodpecker", a species endemic to the Shirakami-Sanchi area. This is the oldest train, last upgraded in 2006. Meant to resemble a warm sunset, its exterior is coated with yellow and orange. The Kumagera's interior features deep scarlet seats, like the bird which it is named after.
Seats and views
All three trains run along the same route, just that the vehicles are different. All Resort Shirakami trains are made up of four cars. Three cars feature regular two-by-two seats with spacious legroom. If you can, get a window seat on the ocean side (seat "A" for regular seats). The windows are large and wide, offering fantastic views of the stunning blue waters of the Sea of Japan, and the vast expanse of rice fields.
There is also one car per train with compartment box seats offering great views of the ocean. Some of these compartment box seats even have a special feature: the seats can be extended to create a fully-flat resting space, where you can sit cross-legged or even lie down! This is a unique experience for a train and definitely made my journey more relaxing.
The Resort Shirakami train is reserved seating only (even for rail pass holders), so be sure to make your train reservations in advance. For online seat reservations, the type of seat (regular or box) cannot be specified. However, in-person at JR ticketing counters, you can request box seats (subject to availability) at no extra charge.
Also read: Cruising Along the Sea of Japan With the KAIRI
Extended stay at Aomori or Akita
If you are riding the Resort Shirakami, chances are that you will start or end your trip at Aomori City, one of my favourite places in Tohoku. I highly recommend staying a day or two at this charming city to explore its delicious seafood and taking a side trip to explore the beautiful nature in the nearby National Parks.
Oirase Keiryū is an extremely picturesque mountain stream flowing out of Lake Towada, near the border of Aomori and Akita. The best sights to enjoy are its renowned yellow foliage during autumn (late October – early November), and fresh verdant greenery in early summer (May–June). However, winter also offers magical snow sceneries, when everything is frozen or blanketed in white.
Oirase Keiryu is a two-hour bus ride from JR Aomori Station. JR EAST PASS (Tohoku area) holders can ride the bus for free.
Did you know? JR East Tohoku Area Pass holders can also use JR buses within
the area! These buses include routes to Oirase Keiryu, Lake Towada, Kusatsu
Onsen, and more.
UNLIMITED RIDES allow you to freely hop-on/hop-off along the 14km stretch at Oirase Keiryu and Lake Towada if you want to soak in the sights without walking
the full distance.
Surrounded on three sides by the Sea of Japan, Tsugaru Strait, and the Pacific Ocean, the variety and quality of seafood from Aomori is very highly ranked. In particular, Aomori is a top producer for scallop, squid, and Pacific bluefin tuna. Enjoy the fresh seafood with nokkedon, a DIY seafood rice bowl for which you can choose the toppings you want.
First, you purchase coupons from the main entrance (¥1,500 for 10 coupons, or ¥750 for five). Next, you get your rice for one or two coupons (regular or large serving), then you go around the seafood market's 30 stalls to exchange the remaining coupons for various toppings of your desire. There are different fish available in different seasons, so I always enjoy coming here no matter the time of year. My favourite nokkedon toppings are scallop, salmon roe, and sea urchin. As expected, Aomori's scallops were big and juicy! Other than raw fish, there are also a few stalls with grilled/fried seafood, vegetables, and homemade tamagoyaki.
Address: 1-11-16 Furukawa, Aomori-shi, Aomori 030-0862
Access: five-minute walk from JR Aomori Station
Opening hours: 7am – 3pm (Closed on Tuesdays)
Telephone: +81-17-763-0085
If you are not coming from/going to Aomori, then you might be coming from/going to Akita. Akita is well-known for Akita Inu dogs, a large and loyal breed of dog. Perhaps the most famous Akita Inu is Hachiko, of which a statue has been erected in Shibuya Station. For local food, try kiritanpo, pounded rice cakes made into a soup with meat. Tohoku's distinct seasons can also be experienced all over Akita, from cherry blossoms and autumn colours at Kakunodate Samurai Residences to snowy scenery in winter.
Also read: These Sakura Itineraries Will Take You to Japan's Best Viewing Spots Throughout April!
A trip on the Resort Shirakami (Buna)
The Resort Shirakami certainly lives up to its name of being a resort train for the Shirakami area, combining design, local food, beautiful nature, and a plethora of fun activities along the trip. Click here for more information on this pioneer Joyful Train.
Getting there
The Resort Shirakami runs almost every day, with multiple trains per day, making it one of the easiest Joyful Trains to try out. Check out the timetable and schedule here.
The Resort Shirakami can be accessed from JR Shin-Aomori and JR Akita shinkansen stations. Shin-Aomori is three hours 10 minutes by bullet train from Tokyo on the Tohoku Shinkansen. Akita is three hours 40 minutes by bullet train from Tokyo on the Akita Shinkansen. All seats on the Resort Shirakami require reservations, which can be made online up to one month before your departure here.
If you are thinking of visiting the Tohoku region, check out the JR EAST PASS (Tohoku area), an affordable and flexible pass offering unlimited rail travel on JR East lines (including bullet trains) in the valid area for any five days of your choice within a 14-day period. At only ¥19,350 when purchased overseas, it costs less than a round-trip between Tokyo and Aomori (~¥35,000) or Tokyo and Akita (~¥36,000), and the five days do not have to be consecutive. The Resort Shirakami and other Joyful Trains can also be ridden for free with the JR EAST PASS (Tohoku area).
Other than the stunning scenery, Joyful Trains like the Resort Shirakami offer a myriad of unique local experiences such as food and special events. The next time you visit Japan, why not try riding a Joyful Train to experience more of the local regions' unique charms? Check out the Toreiyu Tsubasa, a footbath bullet train; the FruiTea Fukushima, a travelling café train; or the POKÉMON with YOU Train, a must-try for Pikachu fans! Click here for information on JR East's Joyful Trains.
This article was brought to you by JR East (East Japan Railway Company) and was originally published on JR Times.
Great news! The JR EAST PASS (Tohoku area) offers UNLIMITED RIDES on all JR East Rail Lines in the designated area, and is also valid for the Narita Express to/from Narita Airport, Tokyo Monorail to/from Haneda Airport, and all JR East Shinkansen lines.
Did we mention you also get free rides on the uniquely-themed Joyful Trains, like the POKÉMON with YOU Train mentioned in this article, with a JR EAST PASS?
The pass is valid for use for any five days within a 14-day period after collection, giving you flexibility and ample time to explore each area without rushing to the next.
Secure advance seat reservations for free up to one month before departure so you won't have to deal with peak tourist seasons once the holiday rush sets in.
A friendly reminder — you can purchase your JR EAST PASS in Japan, or through licensed sales agents overseas. But before you go, here's a budget hack: The pass is about ¥1,000 cheaper if you purchase it from travel agents.
Contact the travel agencies below to get your very own JR EAST PASS today!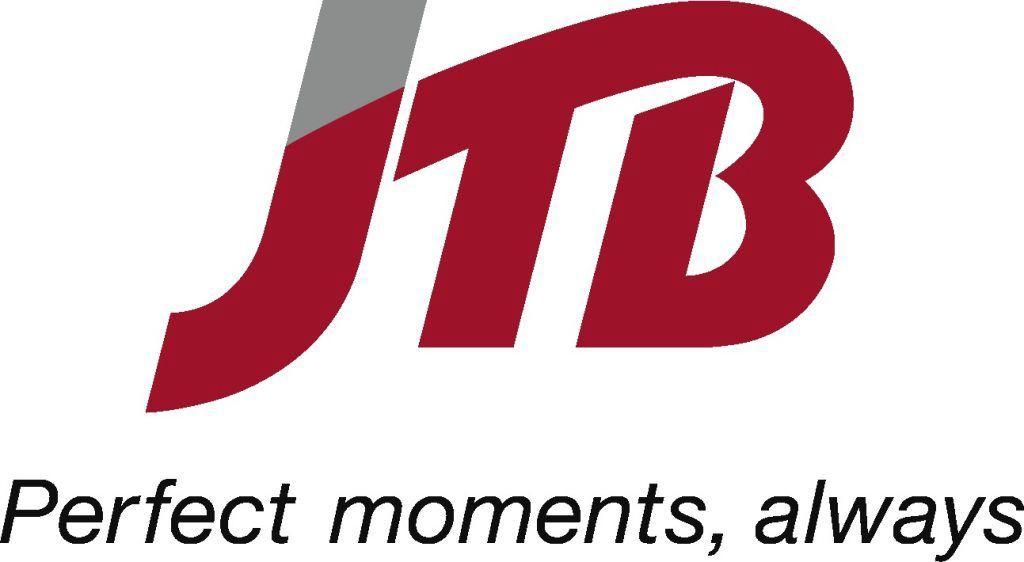 JTB
Tel: +63 (02) 894 5528
Website (Philippines)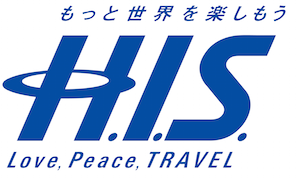 H.I.S.
Tel: +63 (02) 822 4496
Website (Philippines)
---
Featured image credit: East Japan Railway Company