As an onsen (hot springs) lover, one of my favourite Joyful Trains is the Toreiyu Tsubasa (とれいゆつばさ), a bullet train featuring footbaths, which are essentially onsen for the feet. Running on the Yamagata Shinkansen Line, this Joyful Train's concept is to pay homage to Yamagata Prefecture, which is famous for its charming onsen towns like Ginzan Onsen, Tendo Onsen, Kaminoyama Onsen, and more. With some planning, this fun and relaxing train can easily be part of your trip to Yamagata Prefecture. Let me show you how!
The JR EAST PASS (Tohoku area) offers incredible value for unlimited rides all over Eastern Japan. What's more, all JR East shinkansen, express, and regular trains, and even Joyful Trains within the valid area are available to travel on!
Explore each destination to its fullest before you head off to your next, as the Pass allows for any 5 days of usage within a 14-day period.
Mention Japan and one of the first things that might pop into your mind is the onsen. Japanese people love visiting an onsen. Stemming from a culture of tōji (therapeutic bathing), where soaking in the onsen for long periods of time was believed to cure ailments, nowadays taking a dip in the onsen is believed to provide many benefits such as healing a fatigued body or mind, relaxing muscles, and beautifying skin. The Toreiyu Tsubasa aims to fit this onsen experience onto a train, by having a footbath and lounge onboard! In addition, you can enjoy beautiful seasonal scenery from the window: from bright greens in summer, to golden yellows in autumn, to frost snow-covered fields in winter. The Toreiyu Tsubasa's footbath is such a wonderful and relaxing experience that I highly recommend everyone to try out.
Upon entering the train, one of the first things you will notice is its striking, vibrant red reserved tatami mat seating. The recently redesigned blue cushions feature illustrations of Yamagata motifs such as shōgi (Japanese chess) pieces, cherries (Yamagata's most famous fruit produce), and Hanagasa festival hats (Hanagasa is Yamagata's most well-known summer festival). These tatami seats are also very comfortable to sit on, and the train has lots of space for storing luggage. So if you are going to be travelling on the Yamagata Shinkansen Line, why ride a regular bullet train when you can ride this?
Also read: The Train That Brings Smiles: POKÉMON with YOU Train
Enjoy a footbath on board
For me and many other riders, the highlight of the Toreiyu Tsubasa is hands down the footbaths. It is like going for a mini spa session; relaxing while enjoying the scenery outside the window. With vibrant red tubs and wooden décor, this stylish footbath car is only open to the public before the train departs the starting station (Fukushima or Shinjo). Be sure to take your photos during this time. Once the train departs the starting station, only customers with reserved footbath sessions are permitted to enter the car.
So how does one get a coveted footbath slot? Footbath tickets can be purchased on board from the bar counter on a first-come-first-served basis, at ¥450 per pax. There are TV screens in each car showing the availability of the slots, even in English for foreign visitors. Just send one representative from your group and let the counter staff know your preferred timeslot and how many people you are booking for.
The footbath session lasts for 15 minutes, and each session can accommodate a maximum of eight people. There are two tubs, one facing each side of the train, and each tub can accommodate four people. Around 10 minutes before your scheduled session, you can enter the footbath car to get ready. Take a seat on the comfy sofas, which are made with wood from the Tendo area. Take off your shoes and socks and put them in the bag provided. Once it is time, you can start soaking your feet. (Note: As a COVID-19 safe distancing measure, the footbath capacity will be reduced to a maximum of four people per session until further notice.)
Watch the scenic countryside views whiz by through the window as you enjoy the relaxing soak! The footbath ticket also includes a special Toreiyu Tsubasa towel and bag, provided as a souvenir for footbath users! Use the towel to dry your feet when you are done, and put it in the bag to bring home. Relaxing percussion music plays in the background, so it always feels like I am having a spa session! When time is almost up, the friendly staff will give a gentle reminder, and it's time to wipe your feet and say goodbye before adjourning to the lounge car.
Relax in the lounge area
If you have ever been to an onsen in Japan, you might be familiar with the concept of yuagari doroko, the practice of enjoying a cool drink to cool yourself down after taking a dip in the hot onsen water. The Toreiyu Tsubasa wants to bring this experience to you too, and thus built a Yuagari Lounge car next to the footbath car, to mimic that experience by providing a casual and relaxed tatami seating area! The lounge features a bar counter stocked with locally brewed Yamagata sake, fruit juice made from Yamagata-produced fruits, snacks, and ice cream. As they are sold by the cup, sake lovers will enjoy sampling and comparing the sake bar's different local varieties, but I highly recommend the fruit juices.
At only ¥150 per can and with six flavors to choose from, these Made in Yamagata fruit juices are great drinks to enjoy after the footbath session. Yamagata produces top-quality fruits, so don't miss your chance to try them. I bought all six flavors to try, and my favorite is the grape! In the lounge, there are also frame props to take photos and memories of your trip.
Other than being a hotspot for onsen, Yamagata is also known for its fruits (especially cherries), being one of the top producers of fruit in Japan. When you visit Yamagata, be sure to try some of their delicious fruit! Being a train trying to personify Yamagata, the Toreiyu Tsubasa has a colorful logo showing various fruits. If you look around the inside of the train closely, you can also spot fruit motifs inside — I spotted cherries, pears, and grapes; there are different ones in each car.
Along the Yamagata Shinkansen Line, there are many wonderful sightseeing spots to explore, all close to the train station. Yamagata is surrounded by mountains on all sides, providing ideal conditions for growing fruit. There are also numerous onsen towns dotting the line. Here are my recommendations for some places you can visit when riding the Toreiyu Tsubasa:
Fruit-picking
Cherries: From JR Sakurambohigashine Station, take a taxi ride to a nearby fruit farm.
Grapes: From JR Akayu Station or JR Takahata Station, take a taxi ride to a nearby fruit farm.
Surrounded by mountains on all sides, Yamagata is known as the "Kingdom of Fruits", producing much of Japan's fruits. It is most famous for its cherries, which can be picked from June to mid-July. Sweet La France pears can be picked from September to October, peaches in August to mid-September, and grapes from August to October.
Also read: Cruising Along the Sea of Japan With the KAIRI
Yamagata's most well-known produce is its cherries, and the Higashine area is best known as a cherry-producing region. JR Sakurambohigashine Station, the bullet train station in Higashine, was so named to reflect the significance of cherries to this area! Did you know? Yamagata produces close to a whopping 70% of Japan's cherries.
A popular cherry farm in the Higashine area is Ohsyo Kajuen Orchard, located a 20-minute drive from the station. You can make reservations for cherry-picking online here. It costs around ¥1,500 for 30 minutes of all-you-can-eat at the orchard. Pro-tip: Top-up a bit more to include a cherry soft serve ice cream or cherry parfait, they are delicious. In other months, the orchard also offers peach, grape, and apple picking.
The region around JR Akayu Station and JR Takahata Station has a lot of grape orchards and wineries. If you are a grape or wine lover, be sure to check them out. When I visited in mid-September, grape-picking was only ¥800 for unlimited picking and eating within the orchard. You must cut grapes by the bunch (not piece), so whatever you cannot finish, you must pay to bring them back. There are also packed grapes for sale. Since there is no time limit, just sit back, relax, and enjoy your grapes until you are full.
Yamadera
From JR Yamagata Station, transfer to the JR Senzan Line and take a 20-minute ride to JR Yamadera Station. Walk 5 minutes to the entrance.
With a literal meaning of "mountain temple", Yamadera is a scenic temple in the mountains between Yamagata and Sendai. The top can be reached in approximately 1,000 steps spread over several steep stone staircases. The ascent takes about 30–60 minutes, depending on how often you stop to soak in the surrounding scenery and how many photo breaks you take. Reach the top and be rewarded with stunning panoramic views of the valley below.
Kaminoyama Onsen / Kaminoyama Castle
From JR Kaminoyamaonsen Station, walk 10 minutes.
A popular cherry blossom viewing spot, Kaminoyama Castle is only 10 minutes by foot from JR Kaminoyamaonsen Station, situated in the middle of the onsen town. The castle grounds have free footbaths, so you can soak your feet while enjoying the view of the cherry blossoms, or keep warm while enjoying the winter scenery. Nearby the onsen town, there is also a small street featuring four old samurai residences, one of which can be entered for a small fee.
Ginzan Onsen
From JR Oishida Station, take a 40-minute bus ride to Ginzan Onsen.
Quickly gaining traction around the world for its magical atmosphere, Ginzan Onsen is exceptionally beautiful in winter, especially when snow falls in the evening. The dimly lit yellow gas lights shining in the night with falling snow is a wondrous sight reminiscent of a Studio Ghibli film. Used as a silver mine in the past, the name "Ginzan" means "Silver Mountain". It is now dotted with a dozen ryokan, drawing tourists all over the world for its rustic atmosphere.
Also read: Rail-ly Fun Rides: Your Comprehensive Guide to 13 JR East Joyful Trains!
A trip on the Toreiyu Tsubasa
Getting there
Running mostly on weekends and Japanese public holidays, the Toreiyu Tsubasa makes one round trip per day between JR Fukushima Station and JR Shinjo Station. Check out the timetable and schedule here.
The Toreiyu Tsubasa can be accessed from JR Fukushima Station, which is 80 minutes by bullet train from JR Tokyo Station. All seats on board this special train require reservations, which can be made here.
If you are visiting the Tohoku region, check out the JR EAST PASS (Tohoku area), an affordable pass offering unlimited rail travel on JR East lines (including bullet trains!) in the valid area for any 5 days of your choice within a 14-day period. At only ¥19,350 when purchased overseas, it costs less than a round-trip between Narita Airport and Fukushima (~¥24,000), and the 5 days do not have to be consecutive. You can also make seat reservations for bullet trains, some limited express trains, and Joyful Trains online for free, up to 1 month in advance, here.
This article was brought to you by JR East (East Japan Railway Company), and was originally published on JR Times.
Great news! The JR EAST PASS (Tohoku area) offers UNLIMITED RIDES on all JR East Rail Lines in the designated area, and is also valid for the Narita Express to/from Narita Airport, Tokyo Monorail to/from Haneda Airport and all JR East Shinkansen lines.
Did we mention you also get free rides on the uniquely-themed Joyful Trains, like the Toreiyu Tsubasa mentioned in this article, with a JR EAST PASS?
The pass is valid for use for any five days within a 14-day period after collection, giving you flexibility and ample time to explore each area without rushing to the next.
Secure advance seat reservations for free up to one month before departure so you won't have to deal with peak tourist seasons once the holiday rush sets in.
A friendly reminder — you can purchase your JR EAST PASS in Japan, or through licensed sales agents overseas. But before you go, here's a budget hack: The pass is about ¥1,000 cheaper if you purchase it from travel agents.
Contact the travel agencies below to get your very own JR EAST PASS today!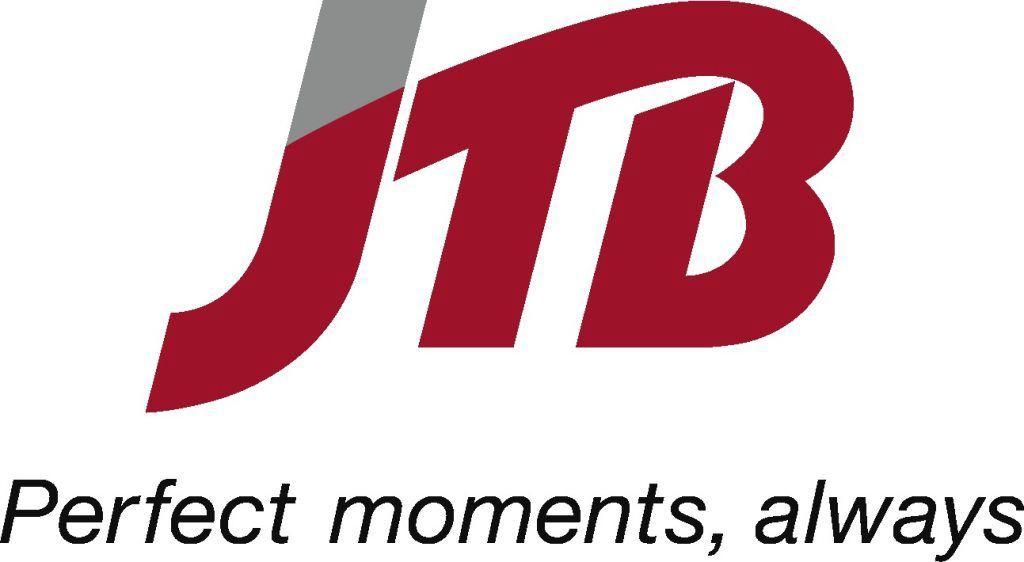 JTB
Tel: +63 (02) 894 5528
Website (Philippines)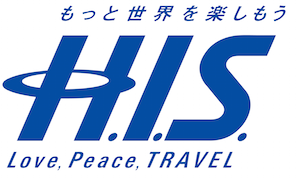 H.I.S.
Tel: +63 (02) 822 4496
Website (Philippines)
---
Featured image credit: Carissa Loh (East Japan Railway Company)