Having hailed from a truly tropical part of Southeast Asia, I know too well the irresistible allure of visiting a country with four seasons. (Not that I'm complaining about having golden sunshine all year round, but we never get snow or autumn's changing colours!) And in Asia, only a chosen few destinations are blessed with perennial beauty all throughout winter, spring, summer, and fall. Case in point: Japan.
The Land of the Rising Sun lures travellers from all over the world with diverse features that make it a melting pot of contrasting attractions: the very modern and the traditional, the daily grind in bustling cities and idyllic life in prefectures, cherry blossoms in the spring and blanketed mountains in the winter. We already brought you to the more popular cities in Japan and covered the best spots for spotting sakura in full bloom. This time around, we'll shed light on yet another common query: Where do we go for the best winter experiences in Japan? Why, none other than the country's very own snow capitals, Nagano and Niigata!
Getting around Nagano and Niigata has never been easier. With the
JR East Pass (Nagano, Niigata area)
, you'll have one less thing to worry about during your winter holiday in the region!
Get your own JR East Pass today and enjoy huge savings on unlimited rides on all JR East lines. What's more, enjoy the freedom to choose any five days for transit within a two-week travel period.
Nagano & Niigata — bucket list-worthy winter wonderlands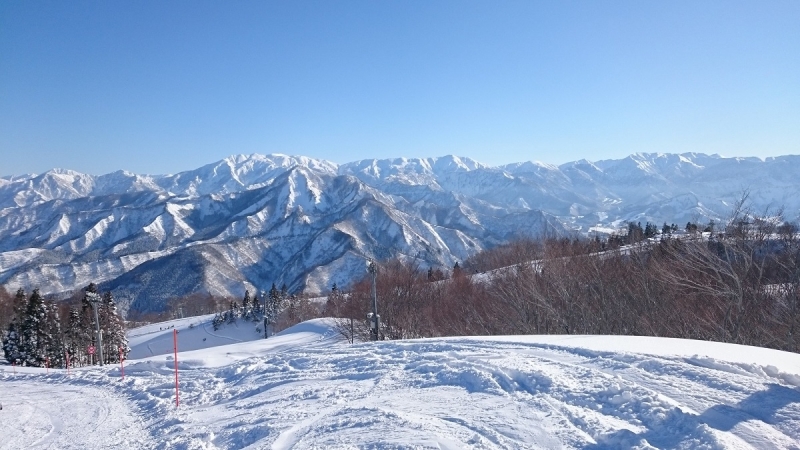 Known collectively as the Shin'etsu region, Nagano and Niigata both boast of high snowfall and magnificent mountainscapes — a combination which makes for the most magical winter wonderlands. Picture this: a spectacular slice of the Japanese Alps dusted with pristine, powder-like snow. 
Perhaps the cherry on top is how easily accessible these areas are from Tokyo. Armed with the JR East Pass (Nagano, Niigata area), you'll waste no time getting from one splendidly snowy attraction to the next. So pay attention and take down notes! 
We made a chilly cheat sheet of sorts for a Japanese winter holiday you won't forget. Here are 10 activities you must include in your Japan itinerary if you want to make the most out of winter in Nagano and Niigata.
1. Ski and snowboard along snow-covered slopes
You know what they say: Where there is snow, one must ski. Just kidding — I actually just made that up, but you have to agree that it makes sense. If it's a ski-and-snowboard sojourn you're after the next time you tour Japan, look no further than Nagano and Niigata. Both areas rank #1 and #2, respectively, for having the most number of ski resorts per prefecture in Japan so you'll surely be spoilt for choice!
Gala Yuzawa for easy access and overall convenience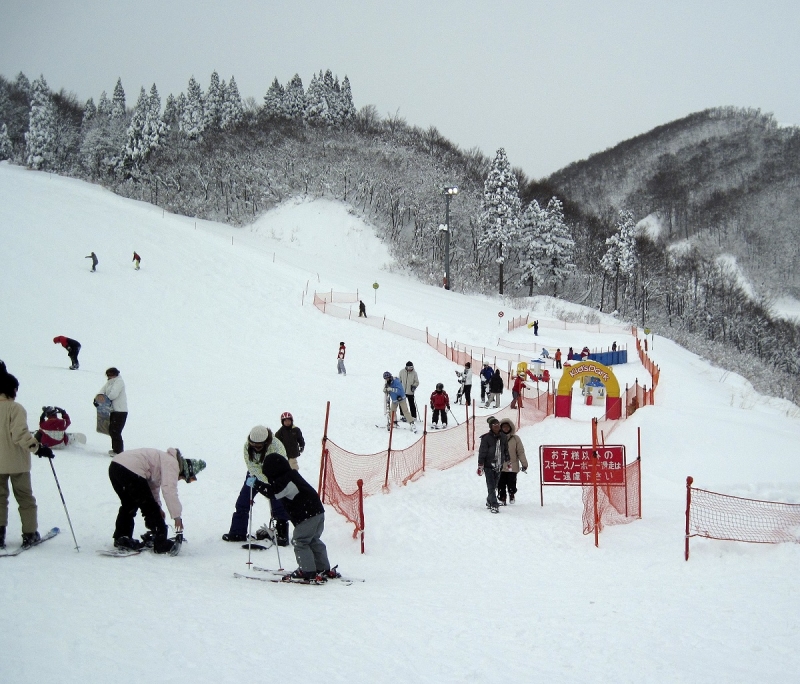 A great option not so far away is Gala Yuzawa, a ski resort perfect for families and those travelling with children. What makes it the best option for tourists with kids? First, its proximity to Tokyo. From the city centre, it only takes 75 minutes to transit to Gala Yuzawa by bullet train — something you can easily do with your JR East Pass. What's more, the bullet train is directly connected to Gala Yuzawa's very own shinkansen station, so you can alight from the train and get sliding down the slopes in no time! 
The second reason why Gala Yuzawa is ideal for families is that it caters to all winter sports levels, from beginner to expert. The ski resort is home to almost 20 snow sports courses with varying levels of difficulty. It even has a designated kids area, where tots can freely practise on the snow, supervised. 
First-timers can even choose to avail of beginner lessons, which are offered in English, Chinese, and Thai. Plus, you don't have to carry bulky equipment to this ski resort; you can rent everything for a fee! Oh, and did we mention JR East Pass holders get special discounts at Gala Yuzawa? It's one big win-win situation!
Not in the mood to ski? No problem! You can try sledding or riding the snow mobiles. Don't forget to wear protective gear. Remember, safety first!
How to get there: Directly connected to JR Gala Yuzawa Station (served by the Joetsu Shinkansen)
Hakuba Valley for the finest snow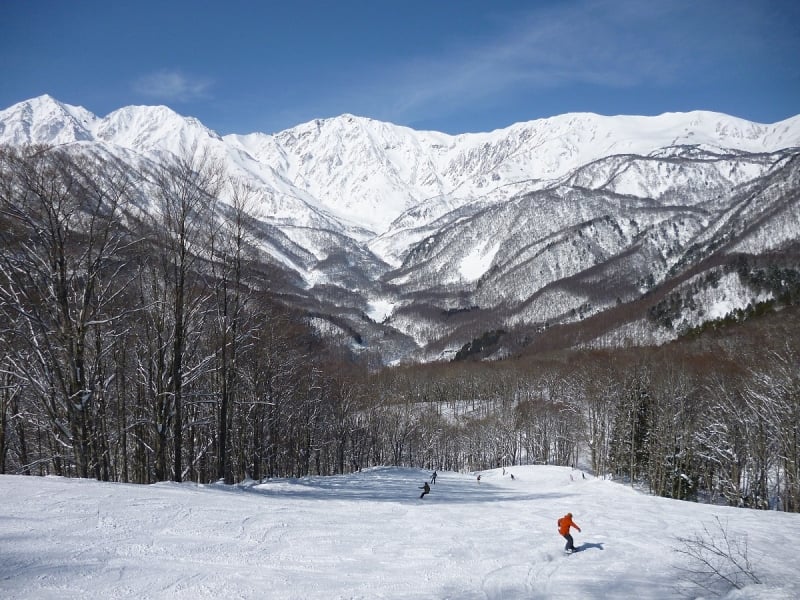 Hakuba Valley is quite the popular pick for those who prefer their skiing session paired with postcard-worthy views. Just look at that view! Not to mention, it's also the largest ski resort area in the country and it's known for its smooth, powder-like snow. It's starting to sound too good to be true; if you don't want to take our word for it, then we highly suggest experiencing it for yourself.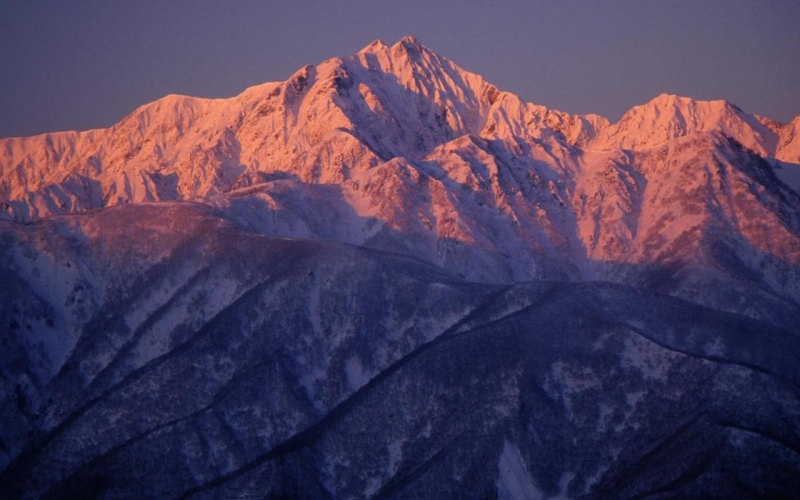 You'd want to get up early to catch morgenrot (lit. "morning-red" in German, it refers to the red tint of the sky about half an hour before sunrise) cast over the snow-covered mountains, making the peaks look as though they're glowing red! Winter is the best time to view this natural phenomenon — a gratifying experience for even the local train drivers who regularly take the first morning shift on the Oito Line, the train line that passes parallel to the mountains.
There are around 10 ski resorts to choose from in Hakuba Valley, too. In fact, if you choose to resort-hop just to ride all the slopes you can, nobody would blame you! 
After a full day of skiing and snowboarding, you can enjoy Hakuba Valley's nightlife. There are plenty of pubs and restaurants to sample in the area, and your usual tipple may just be the cure to your aching muscles. After all, a nightcap should sound good when you've spent the day frozen to the bone.
How to get there: Shuttle bus from JR Hakuba Station (served by the JR Oito Line)
Karuizawa for early birds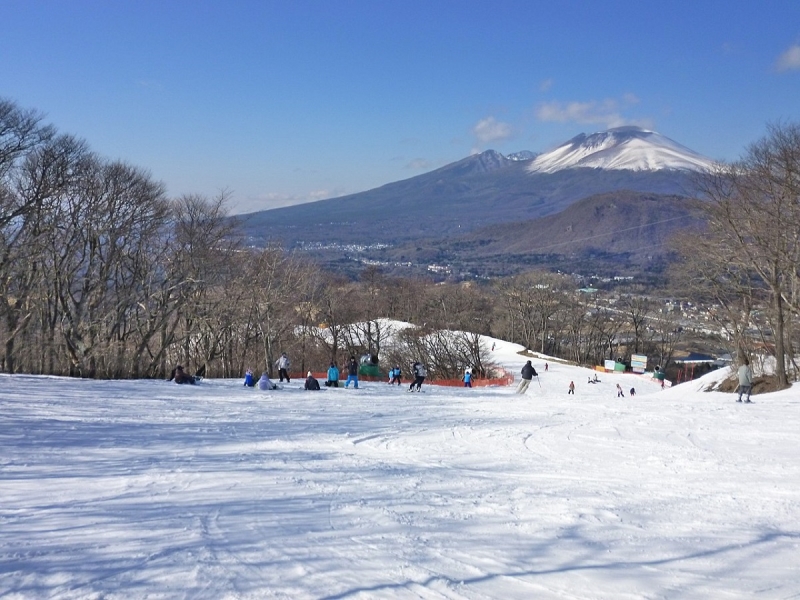 The best time for winter sports in Nagano and Niigata is in February, when enough snow has padded the mountain slopes. This is why most ski resorts fully open for business in December; winter in Nagano and Niigata typically begins in December and ends in March. 
But early birds who are ushering in wintertime in November shouldn't have to miss out on the fun either. If time is your deciding factor and you've booked flights to Japan before the peak months for snow in Nagano, Karuizawa is your best bet. 
It's one of the earliest resort areas to open in the region; they start accepting customers around November 23. The reason being: The place uses artificial snow when natural snowfall hasn't quite produced the perfect conditions for skiing and snowboarding yet. This way, you're assured of ample snow for winter activities along picturesque scenery even before the flurry of fun starts anywhere else in the region.
How to get there: One-minute taxi ride or 10-minute walk from JR Karuizawa Station (served by the Hokuriku Shinkansen)
2. 'Fat bike' and hike in the snow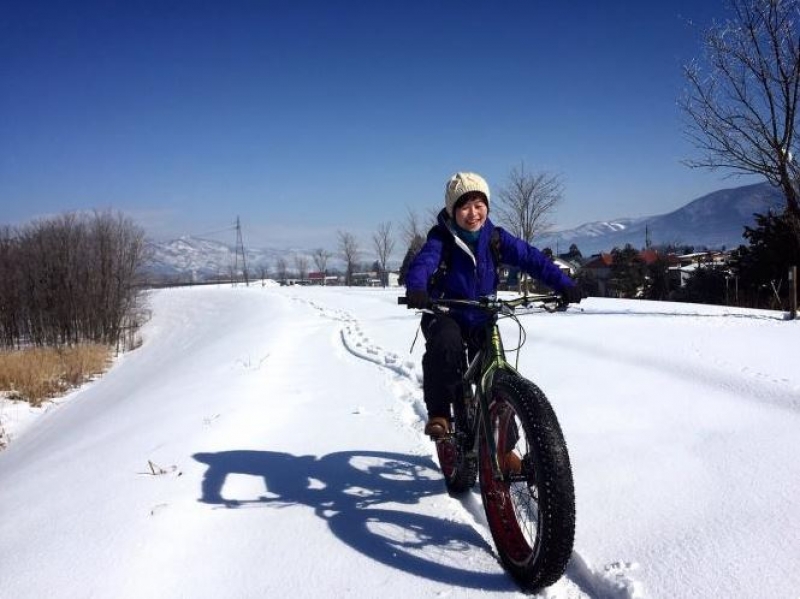 Ever ridden a fat bike? If you haven't and are having a hard time visualising it, it's practically the same ol' bicycle you know and love, only with wider, bigger wheels designed for taking on biking trails in the snow. Think the bicycle counterpart of the monster truck. 
Feel the cold winter air against your hair as you pedal past a pretty white landscape punctuated by the nearby mountains and the Chikuma River. You can also stop by a few traditional temples and the ruins of Iiyama Castle.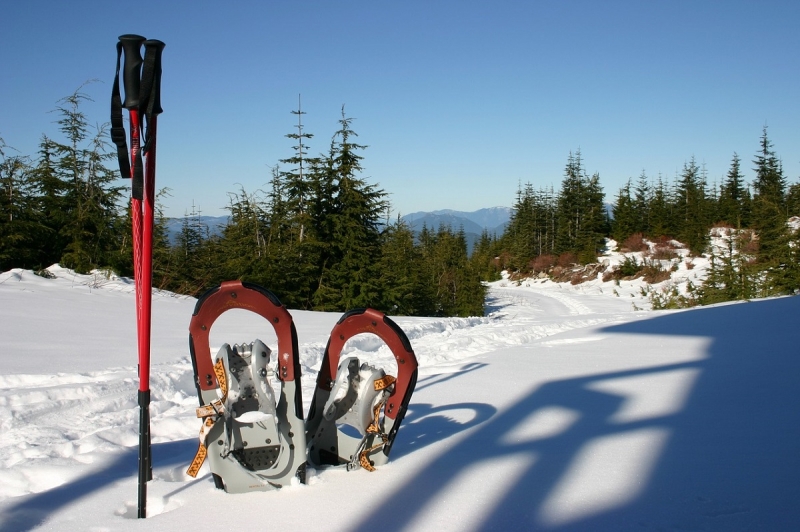 If you'd rather walk around the area, you may also choose to go on a guided snowshoe hike. Remember, you'll be exploring Shin'etsu (Nagano-Niigata) Shizenkyo Nature Park on foot, so give yourself time to take the sights in. It's amazing to witness how the environment transforms to give way to this chilly season, after all. 
At the end of the trek, cosy up with your travel party and a hot beverage courtesy of your guide. Expect to set aside at least half a day for both fat bike riding and snowshoe hiking. That's a day well spent, if you ask us.
How to get there: JR Iiyama Station (served by the Hokuriku Shinkansen and Iiyama Line)
3. Slurp on a hearty hotpot in an igloo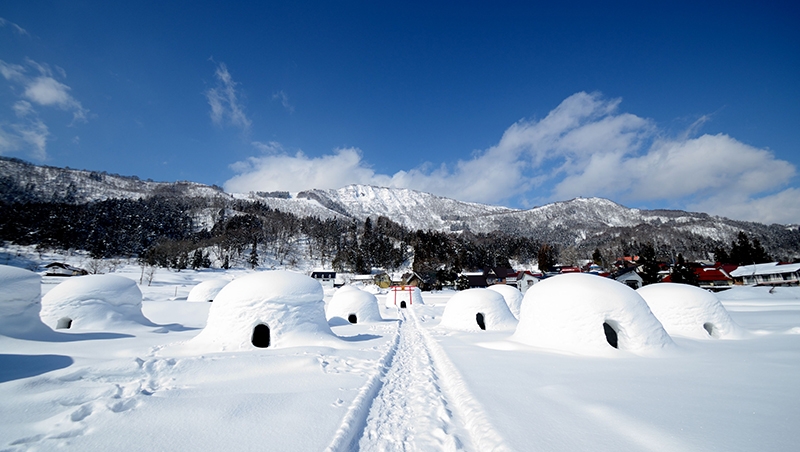 Personally, I've always been intrigued by the idea of igloos. And having my very own igloo experience has been at the top of my travel bucket list for as long as I can remember. If you can totally relate, then you should definitely secure a table (or an igloo, rather) at Kamakura Village in Iiyama. Getting here shouldn't be a problem if you have a JR East Pass, even if it's situated in the northernmost part of Nagano.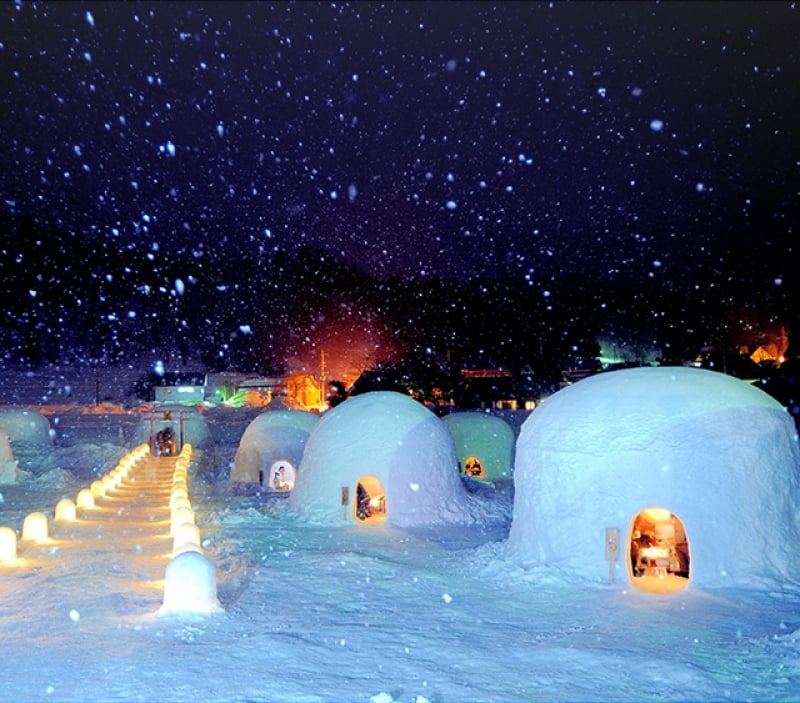 The Japanese word kamakura translates to "snow huts," which will completely make sense as soon as you arrive in this restaurant village. Dotting a vast patch of snow-filled land are tiny igloos or kamakuras. In the background, the Japanese Alps tower and impress. While the scene alone makes for a novel experience, travellers don't flock this place for the views alone. Here, you also get to dine inside your very own kamakura.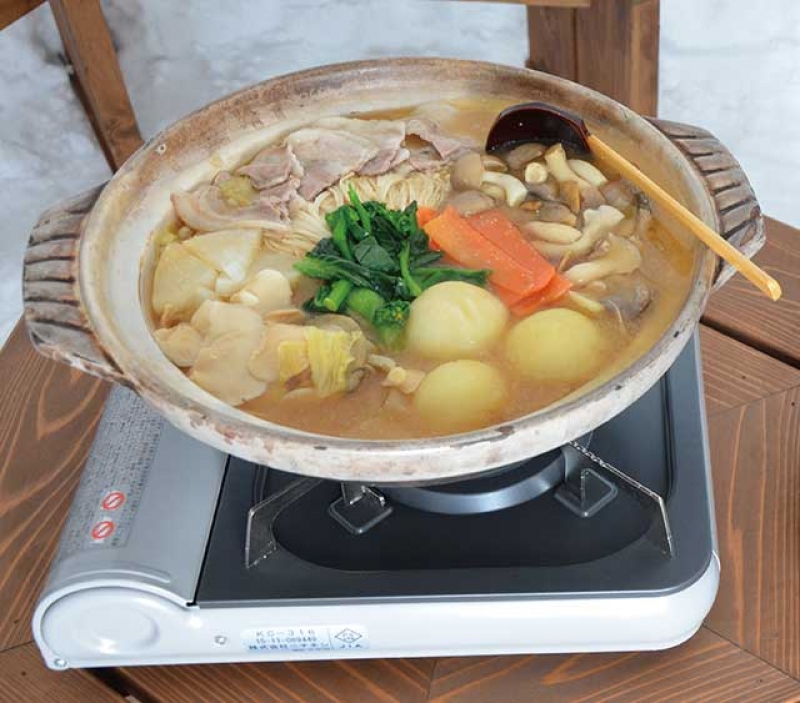 The menu is simple, though, and revolves around one speciality dish — the Noroshi Nabe, a hotpot consisting of Miyuki pork (an Iiyami delicacy!), local mushrooms, homegrown vegetables, and rice balls that are made from scratch in the village itself. History buffs will be glad to know that partaking of the meal is like going back in time, as the hotpot dish's name originates from the Sengoku Period. 
You better hurry and book your slot if you're up for this unique dining experience, though. Kamakura Village will only be open for a limited run, from 24 Jan 2020 to 1 Mar 2020! Tables are getting snapped up fast as you read this, so secure your table today! Who knew that you could have your very own igloo experience in Japan? 
How to get there: 15-minute taxi ride from JR Iiyama Station (served by the Hokuriku Shinkansen and JR Iiyama Line)
4. Wander through winter festivals and celebrate the season
When there's a season to look forward to, it's only natural that locals find a way to celebrate it. In the case of winter in Nagano and Niigata, festivals happen all throughout its peak period for snow activities.
Tokamachi Snow Festival
14–16 February 2020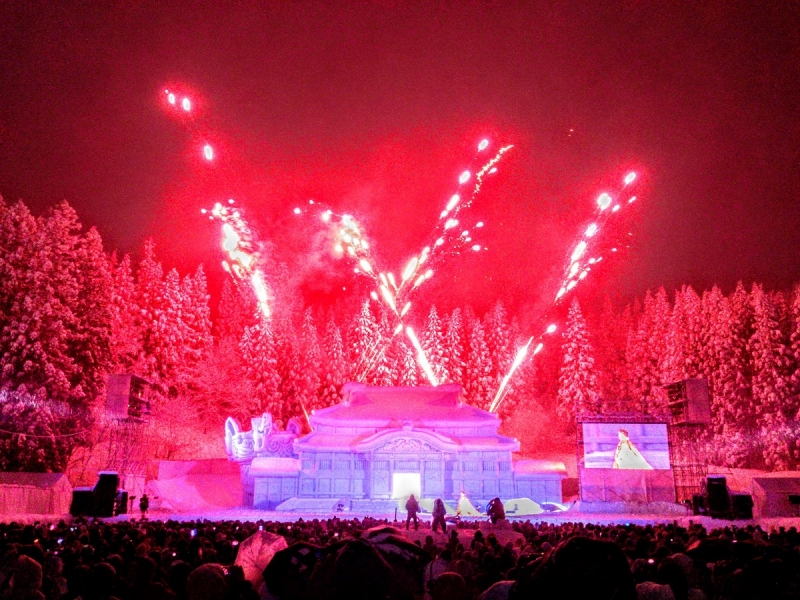 The Tokamachi Snow Festival, for example, celebrates this season by exhibiting life-size snow and ice sculptures. Tokamachi is a city in Niigata that is prone to experiencing unmanageable snowfall. Rather than feeling downtrodden, the first Tokamachi Snow Festival was held in the '50s in an effort to show how locals creatively overcome heavy snowfall in the city and surrounding areas.

The awe-inspiring and intricate works of art are often created by a group of ten or more, so the festival is also deeply rooted in the themes of camaraderie and cooperation in adversity. Aside from the snow and ice installations display, the Tokamachi Snow Festival also features various performances and a light show. At night, the ice sculptures are illuminated, so the scene is quite magical to behold. Catch the Tokamachi Snow Festival from 14 to 16 Feb 2020.
How to get there: 10-minute walk from Tokamachi Station (served by the JR Iiyama Line and Hokuhoku Line)
Nagano Lantern Festival
06–11 February 2020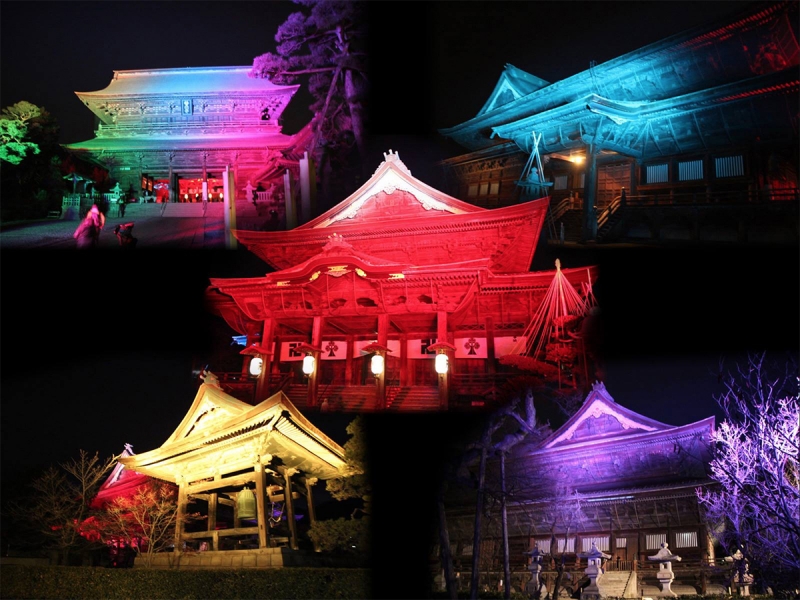 Not a lot of people know this, but Nagano once hosted the Winter Olympics (in 1998), which only affirms the area's reputation for being among the world's best winter sports spots. The annual Nagano Lantern Festival commemorates the 1998 Winter Olympics in Japan. 

During this time, Zenkoji Temple is typically ornamented with the five Olympic colours, while the street on which it stands is lined with lanterns that guide visitors' path to the place of worship.
How to get there: Walk from JR Nagano Station (served by the Hokuriku Shinkansen)
Tsunan Snow Festival
13–14 March 2020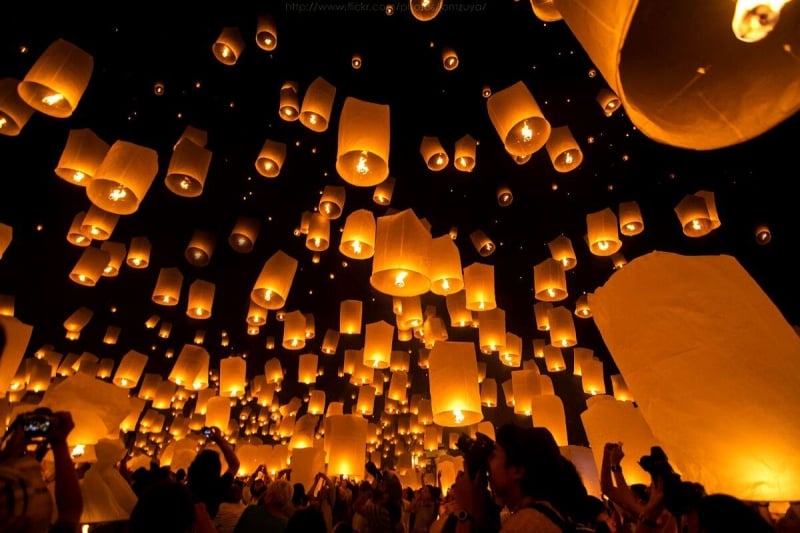 One of the biggest and most awaited events of the season, Tsunan Snow Festival is also the locals' way of seeing the silver lining in what could otherwise be unfavourable environmental conditions. This area in Niigata is also known as a hotspot for intense snowfall, so every year, people lift up dampened spirits by banding together and setting the night sky aglow with thousands of sky lanterns. People usually release these sky lanterns up in the air as a way to send wishes and thoughts to heaven. It's actually a very touching notion that warms the heart of all attendees and onlookers.
Aside from the release of the sky lanterns, another major event is the Snow Wave — a snowboarding competition for professionals. If you're not keen on joining any of these activities, you could simply watch or listen to live musical performances that happen all throughout the event. As it's held only two days ( from 13 to 14 March in 2020), expect crowds to be thicker. Those looking to document the festivities ought to note, too, that drones are strictly prohibited.
How to get there: Shuttle bus or taxi from JR Tsunan Station (served by the JR Iiyama Line)
5. Meet the primates at the snow monkey park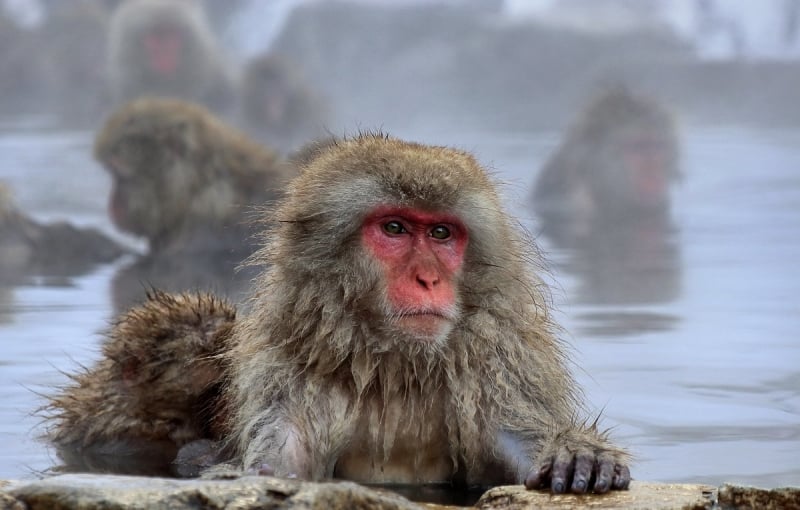 I'm pretty sure you know this one. Even if you haven't heard of it, you would probably have seen a snippet of Japanese macaques bathing in a hot spring in some magazine or wildlife show. You'll experience this firsthand when you head to Jigokudani Monkey Park in Nagano, where Japanese macaques, or snow monkeys, reside.
You'll spot these creatures ambling their way through the park or just soaking in the manmade pool that's filled with natural hot spring water. Although most of these furry primates are unfazed by human visitors, it would be wise to note that you aren't allowed to pet or feed these animals. We can, on the other hand, observe them to our heart's content! While you're there, challenge yourself if you can spot the alpha. Or just watch them interact with each other and appreciate this once-in-a-lifetime opportunity to be in such close proximity with these critters. 
You can marvel at charming onsen towns on your way to Jigokudani Monkey Park, even tarrying a while and forest bathing somewhere along the path. Perhaps you can also map out which onsen you're going to visit first after your time with the snow monkeys. Sounds soothing, don't you think?
How to get there: One-hour bus ride from JR Nagano Station, followed by a 30-minute walk
6. Witness the "God's Crossing" at Lake Suwa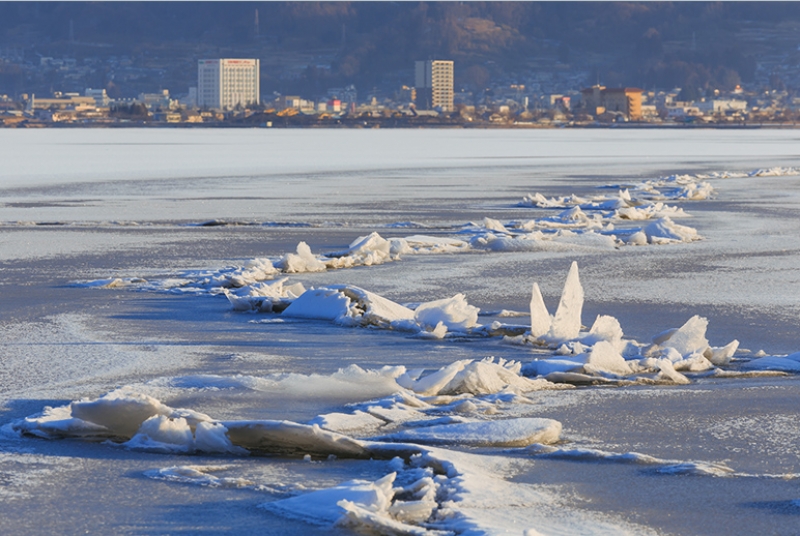 The largest lake in Nagano prefecture, Lake Suwa has a longstanding reputation for captivating both tourists and locals with its mystique. For starters, it's undeniably beautiful — having been the inspiration for Itomori, the fictional lakeside village blasted by a meteor in the full-length animated film "Your Name", or "Kimi no Na wa". But beyond its aesthetic appeal, visitors especially flock to the area during wintertime to witness a natural phenomenon called "Omiwatari". In English, Omiwatari means "God's crossing".
It's the name locals gave to the ridges that form in the lake after its waters freeze, making the ice contract and expand due to temperature fluctuations between day and night. These ridges often cut across the frozen water so it looks like something all-powerful crossed the lake, hence the moniker of God's crossing. But Omiwatari happens less and less frequently now, amid the Earth's warming climate.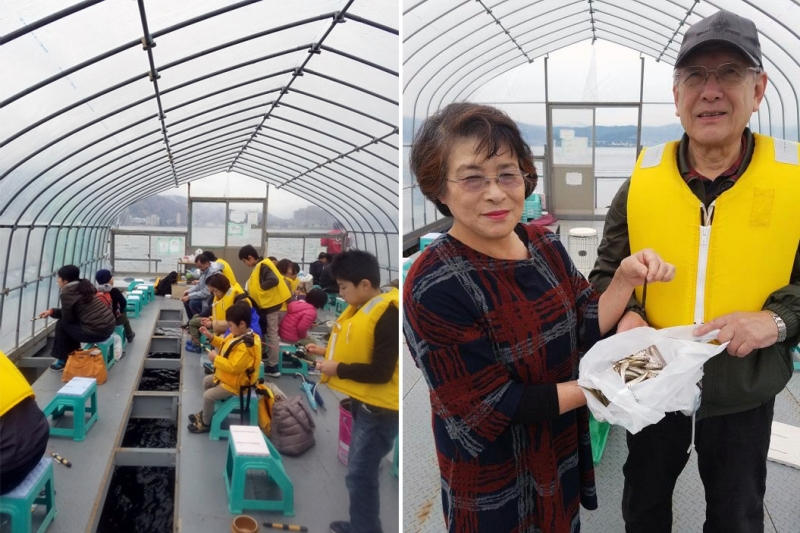 If you aren't fortunate enough to see Omiwatari happen in person, don't fret. It doesn't make your experience any less special. You can simply enjoy your time at Lake Suwa trying to walk across its slippery surface, or you can even go smelt-fishing for wakasagi!
How to get there: Access: 10-minute walk from JR Kamisuwa Station (served by the Chuo Line)
7. Enjoy panoramic views from the newly-built Hakuba Mountain Harbour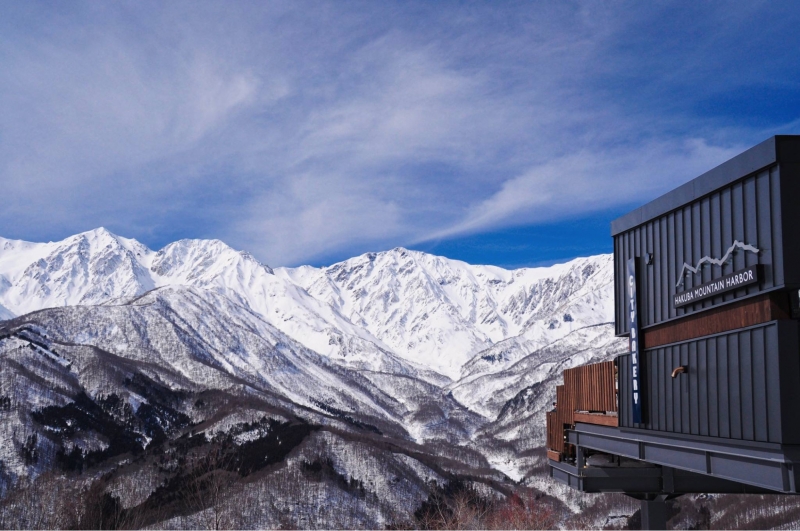 At a staggering 1,289 metres above the forest floor, the fairly new Hakuba Mountain Harbour is a fantastic addition to the must-sees in Nagano. The observatory, which was built in 2018, overlooks the breathtaking mountains of Hakuba. Fair warning to those who have a fear of heights, though. Hakuba Mountain Harbour was designed not to interfere with the natural terrain, so you might feel as if you're on top of Mt. Hakuba itself! It's definitely an ideal perch from which you can check out the snowy landscapes below.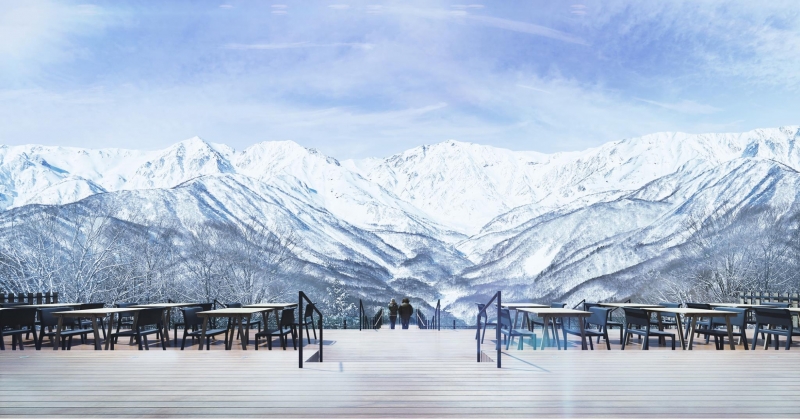 Aside from the unparalleled scenery, visitors can't stop raving about the viewing deck's bakery. We recommend trying one of their crisp 'croissandwiches' (croissant sandwiches) and downing it with a steaming cup of coffee or hot chocolate. For dessert, have their bestselling apple muffin. Yum!
How to get there: 20-minute bus ride from JR Hakuba Station (served by the JR Oito Line)
8. Take a stroll down the beautiful cedar-lined path at Togakushi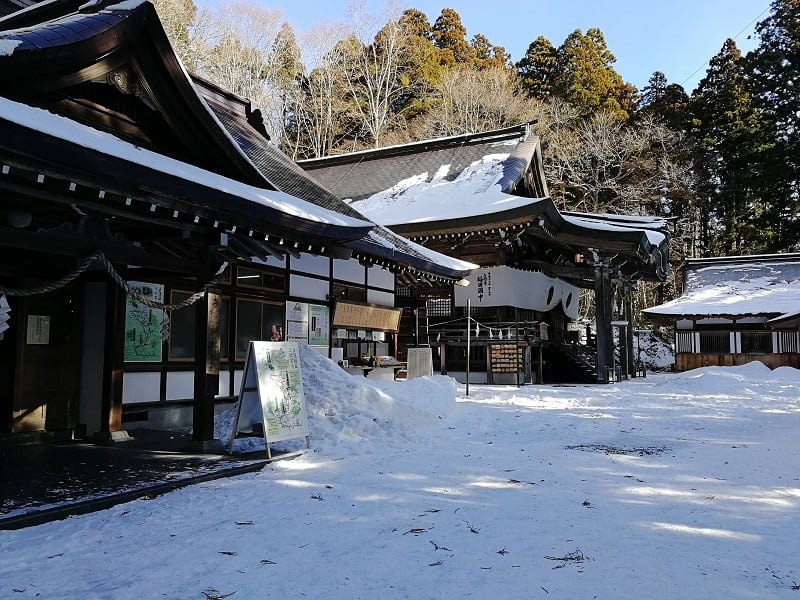 Deep in this part of the Japanese woods lies a temple complex that boasts of three shrines. Take your time to discover the myth that inspired these places of worship — one where the sun goddess herself went into hiding, leaving the rest of the world in darkness. I was personally surprised to hear about this legend, because it was one of my favourite stories growing up!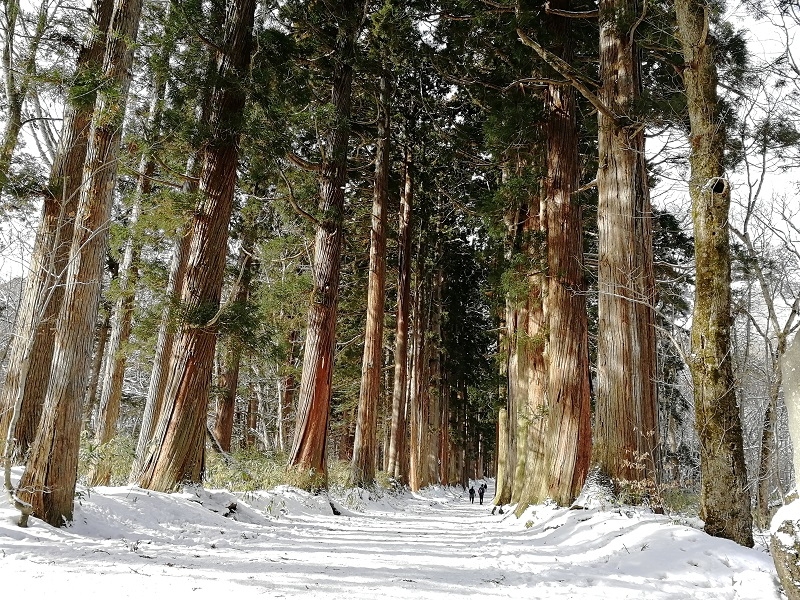 When you're done acquainting yourself with the tales that surround Togakushi, take a leisurely walk along the iconic path lined with cedar trees. The scene turns into an unspoilt landscape made even more pristine and unreal when covered with a fine blanket of snow. Fret not if the snow gets too thick for exploring on your own; you can always go for a snowshoe hike around the area. 
The bus ride to Togakushi allows you to start sightseeing as soon as you alight from the JR Nagano Station. This is something I personally look forward to because it allows me a glimpse into the area's gems, minutes the physical strain. Just a tip: Take this transit time as a chance to recharge before your hike at Togakushi!
How to get there: 50-minute bus ride from JR Nagano Station (served by the Hokuriku Shinkansen)
9. Soak in an outdoor onsen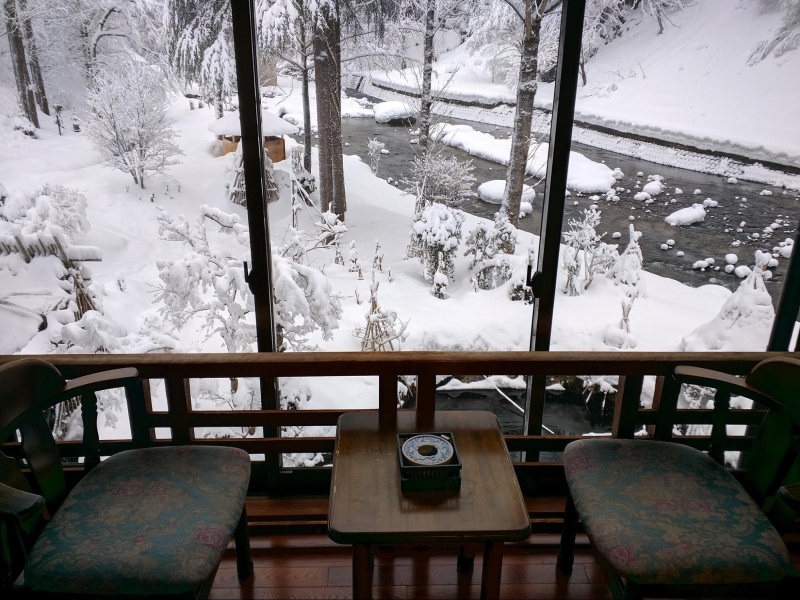 Since Nagano and Niigata are well-loved winter destinations, it only makes sense that these places are hotspots for hot springs, too! One of the most authentic Japanese experiences you can treat yourself to is a therapeutic trip to the onsen. The Japanese have long warmed themselves this way through wintertime, and you'll soon know why a lot of people are hooked!
In destinations like Niigata and Nagano, though, it is highly recommended to try the rotenburo, or an outdoor onsen, where geothermal water's naturally high temperatures contrast pleasantly with the cool winter air blowing gently all around you. There are many ski resorts and hotels that also have an in-house onsen. Here are a few of our top picks in the area:
Maguse Onsen
Maguse Onsen is the epitome of soaking with a scintillating view. Scattered in your immediate surroundings are tufts of greenery that fill the air with fresh pine scents of the great outdoors. The hot water you're steeped in seemingly stretches out into the magnificent view that you won't be able to take your eyes off of — a stretch of the Japanese Alps in all its snow-capped glory. Don't get a headache trying to picture it; make it happen!
Matsudai Shibatouge Onsen Unkai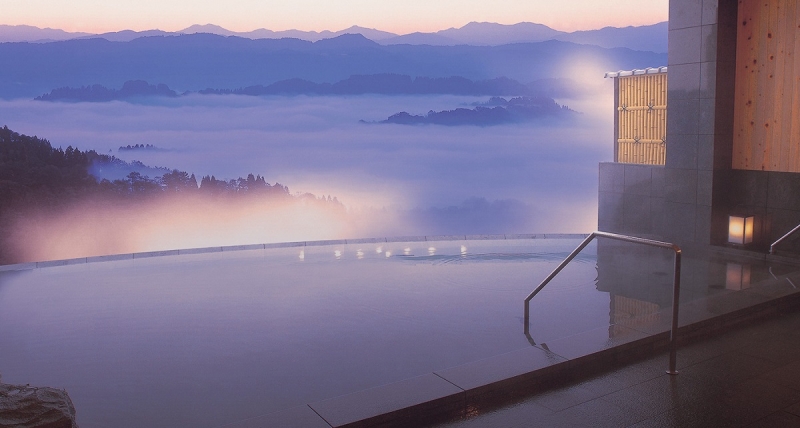 This onsen also has everything you'd want in an outdoor onsen: pools fed by natural hot spring water, a great panoramic view, and the crisp cold air of the Niigata's mountainside. All that and yet some extra features that will surely set it apart — Matsudai Shibatouge Onsen Unkai is among the few onsens that assure you of a sea of clouds below. I don't know about you, but that certainly sounds dreamy. And they serve seasonal specialities that make for one scrumptious, handcrafted meal to boot!
Echigo Yuzawa Onsen
Want to experience a public onsen? Then book a visit to Echigo Yuzawa area, where ski slopes and public onsens are aplenty. Onsens here might not be as fancy as the resort type of hot springs, but it gives you a taste of how locals enjoy their soaking time. The best thing about coming to this area is the proximity of snowy slopes to public onsens. You can rough it out for a few hours sledding or skiing, and easily make your way to the nearest public onsen when you start to ache for some comfort and relief.
You'll be glad to know that there are many restaurants near the Echigo-Yuzawa station as well. So when you're feeling peckish, help yourself to a filling bowl of ramen right before you catch the train to your next Niigata destination.
10. Enjoy a mini day trip on the Resort View Furusato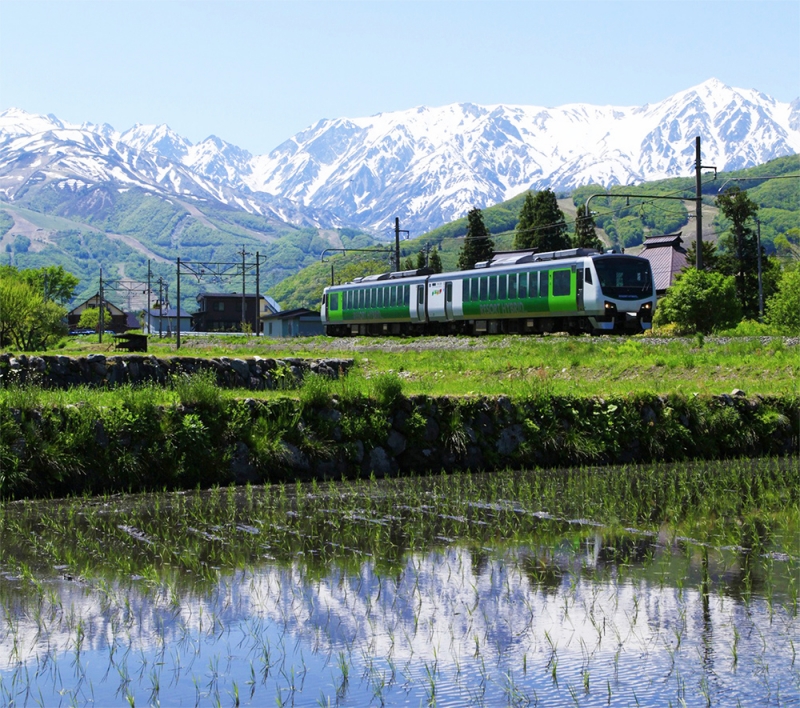 Congratulations, you're at the tail-end of your winter holiday in Niigata and Nagano. Journeying from one place to another might have tuckered you out, but we promise every inch of the region is worth seeing — from Nagano and Minami-Otar to Matsumoto, Shinano-Omachi and Hakuba. 

By this time, we think you deserve some winding down after all those winter sports. So what better way to enjoy these sights than to take an end-to-end trip aboard the Resort View Furusator, a hybrid train with a route mapped out specifically for seeing the best of the region? Furusato translates to "hometown," which then suggests the charming notion that passing by these areas will actually show you the highlights of this Japanese hometown.

Here, you'll witness iconic wintertime scenes unfold right before your very eyes. Get an eyeful of the snowy landscapes synonymous with Nagano and Niigata from the comfort of your seat.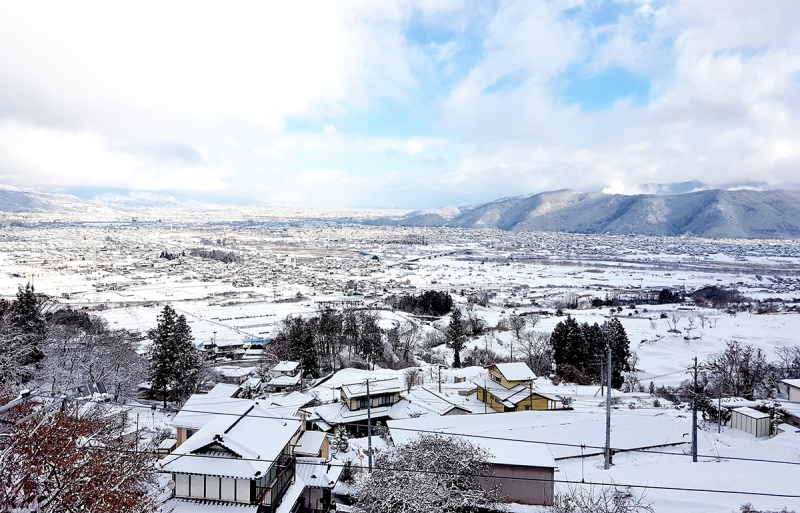 Let the Japanese Alps take your breath away, along with its crystal clear lakes and rivers — minus actually having to catch your breath from all the climbing and trekking. Quaint mountain villages make for perfect pit stops in between as they offer a multitude of activities, from traditional food sampling to souvenir shopping, and picture-taking. When you're up for it, you can even wander for a bit and go on mini tours!
You can do all this and more for as long as you avail of your own JR East Pass, which affords you unlimited rides aboard the Resort View Furusato as well as the other Joyful Trains!
How to get there: Train runs between JR Nagano Station and JR Minami-Otari Station, passing by Obasute, Matsumoto, Hotaka, Shinano-Omachi stations.
Also read: Joyful Trains in Japan: Experience Nagano & Niigata's Themed Rails
By now you must have realised that an extended winter holiday in Nagano and Niigata is the key to maximising your time in the Shin'etsu region. But what will truly make your snow-filled getaway an unforgettable one is the convenience and ease offered by a useful transportation tool like JR East Pass. Do yourself a favour — let the JR East Pass take care of your land transportation needs within Japan and allow yourself to sink into the wintertime escape you deserve!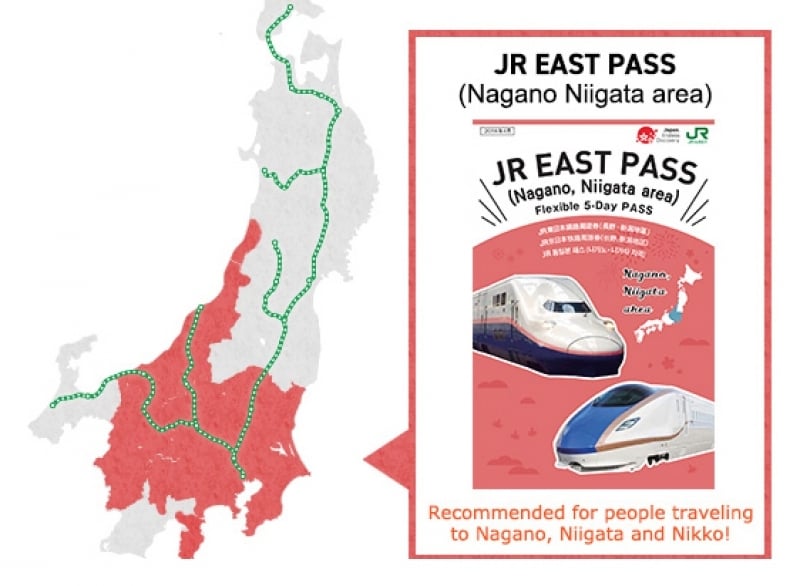 The JR East Pass (Nagano, Niigata area) offers UNLIMITED RIDES on all JR East Rail Lines in the designated area, and is also valid for the Narita Express to/from Narita Airport, Tokyo Monorail to/from Haneda Airport and all Shinkansen lines.
You also get free rides on the uniquely-themed Joyful Trains with a JR East Pass! Learn more about the Joyful Trains here. 
The pass is valid for use for any five days within a 14-day period after collection, giving you flexibility and ample time to explore each area without rushing to the next.
Make advance reservations for free up to one month before departure, and you can get your pass in Japan or through licensed sales agents overseas.
Psst! The pass is about ¥1,000 cheaper if you purchase it from travel agents!
Contact any of the travel agencies below to purchase your JR East Pass (Nagano, Niigata area) and hop on one of these delightful Joyful Trains en route to your destinations!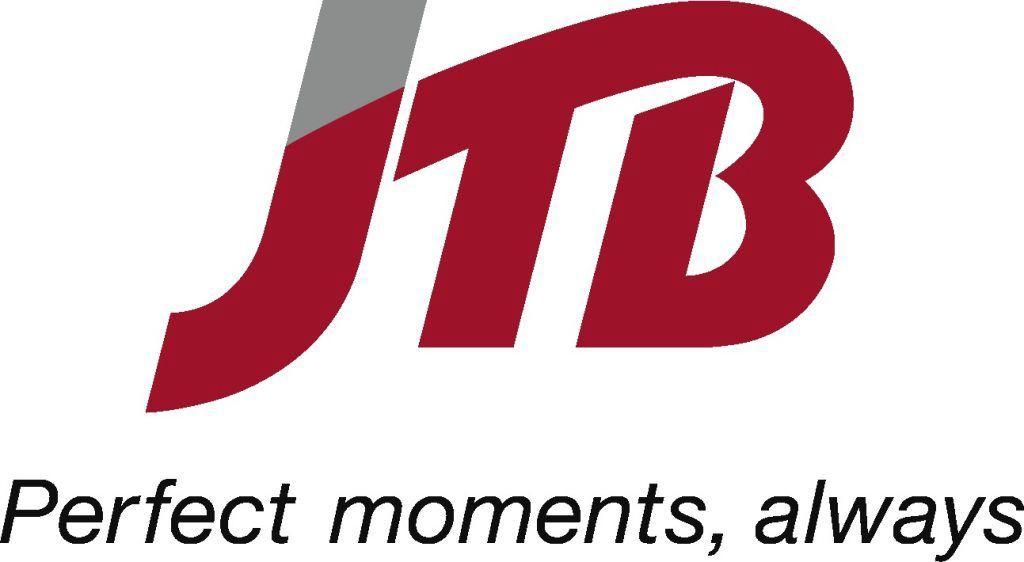 JTB
Tel: 6595 0600
Website (Philippines)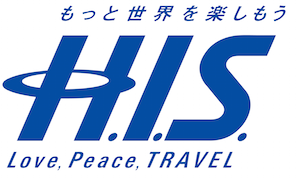 H.I.S.
Tel: 6222 1230
Website (Philippines)
---
Brought to you by JR East (East Japan Railway Company).