Contributed by KaTravels
Confession: I have always been a fan of Korean dramas since I was in 1st year high school, and South Korea has always been on top of my must-see places before I die.
So, last April, when I got the chance to go to Seoul, I did some research on finding the shooting sites of some of the famous KDramas nowadays!
Also read: Things to Do in Seoul: Para sa Mga Kinain-na-ng-Kdrama
Credit to the bloggers who helped me find these places through your blogs on the internet! It was really useful.
Here are the places that every Kdrama addict must-see places in Seoul!
1. dal.komm cafe
I've always been curious about this cafe since I've seen it many times in different Korean dramas like Goblin and Descendants of the Sun. Needless to say, it is one of the most popular cafes in Korea!
Operating Hours:
Weekdays: 8am – 11pm
Weekends: 10am – 11pm
How to get there: Take Jeongja Station, Exit 3. Walk along Seongnam-daero and turn right to Jeongja-ro. Continue walking then turn left to Jeongrail-ro. Go straight, you should see the cafe on your right.
When you see these signs/street, turn left, walk straight until you see dal.komm cafe on your right side.
Also read: 5 Korean Drama Filming Locations that Every Hardcore Fan Must Visit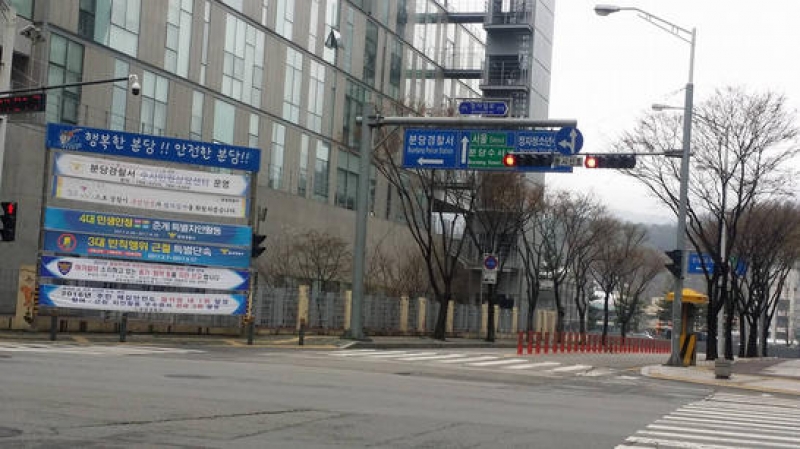 Here's the exterior of the cafe:
Of course, I ordered what Big Boss used to order in Descendants of the Sun…
Presenting, the Honey Grapefruit!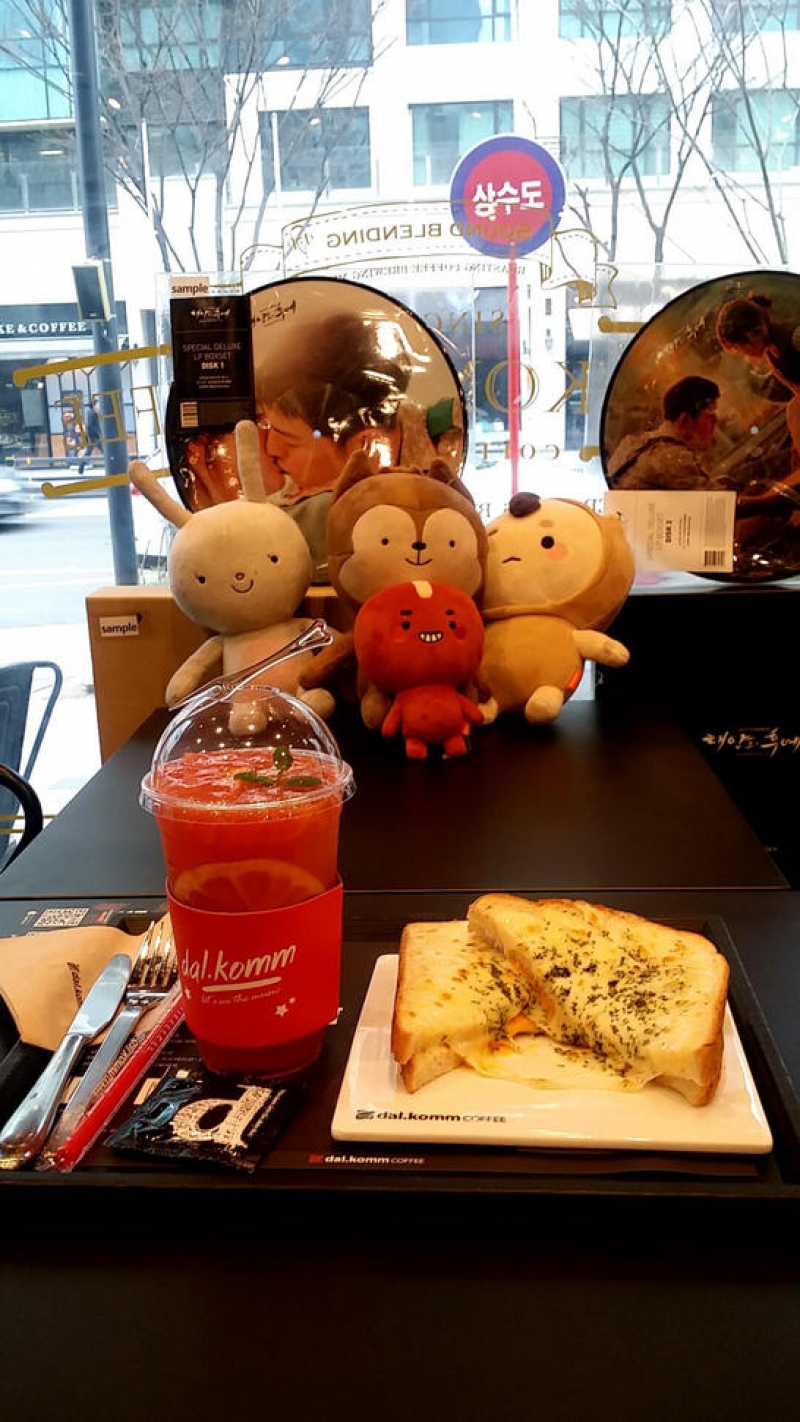 I think I bought it at around KRW 8900 for the large size then I paired it with Croque Monseur for around KRW 3800.
Believe me when I say that this drink is the best Honey Grapefruit flavoured drink that I have ever tasted. AS IN, masarap sya!
Here's some bread and pastries that they offer: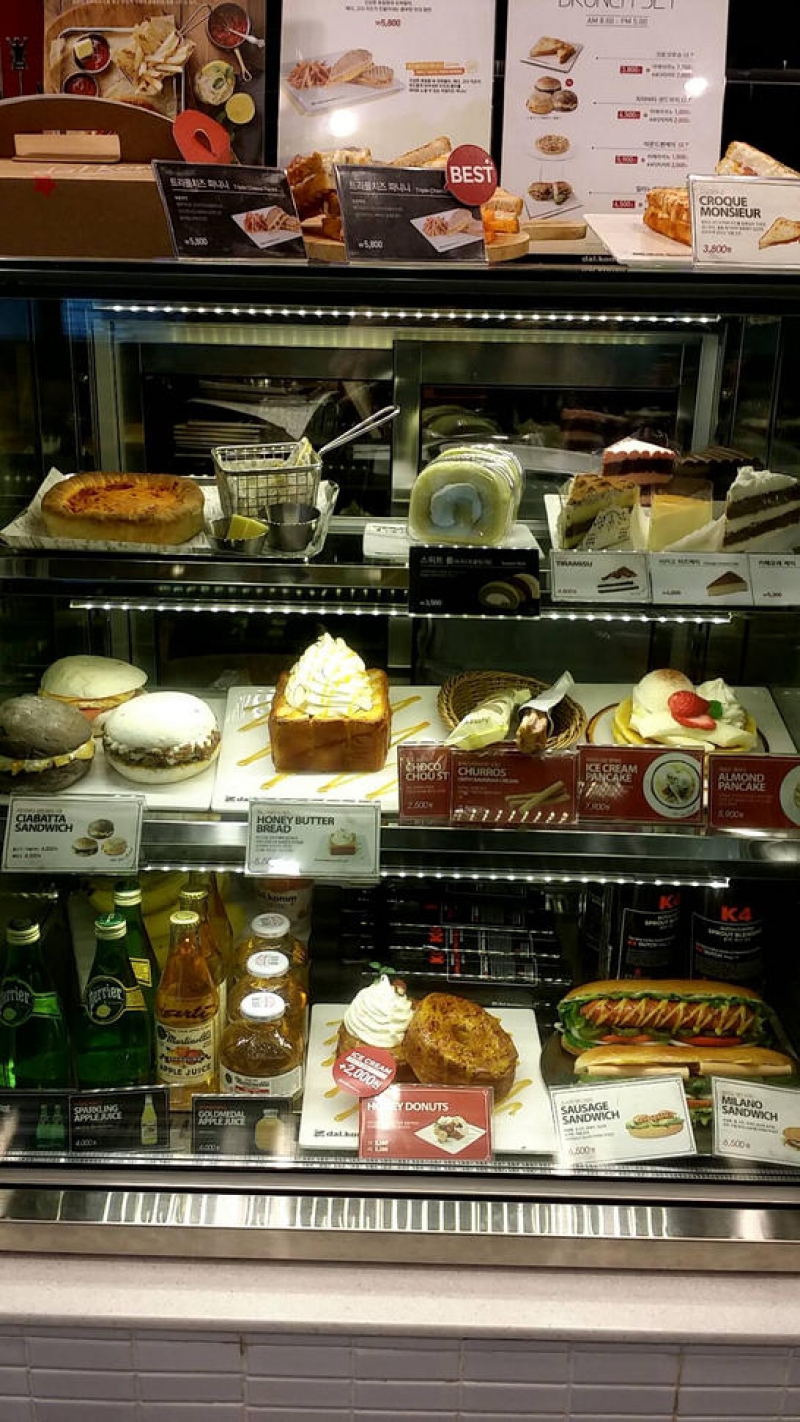 Of course, when leaving the cafe, I did not waste my chance of getting a photo with this place. So, despite travelling alone, I took a chance of asking some random strangers passing by the cafe to take a photo of me hahaha kapal muks lang!
So this is me, with the famous dal.komm cafe: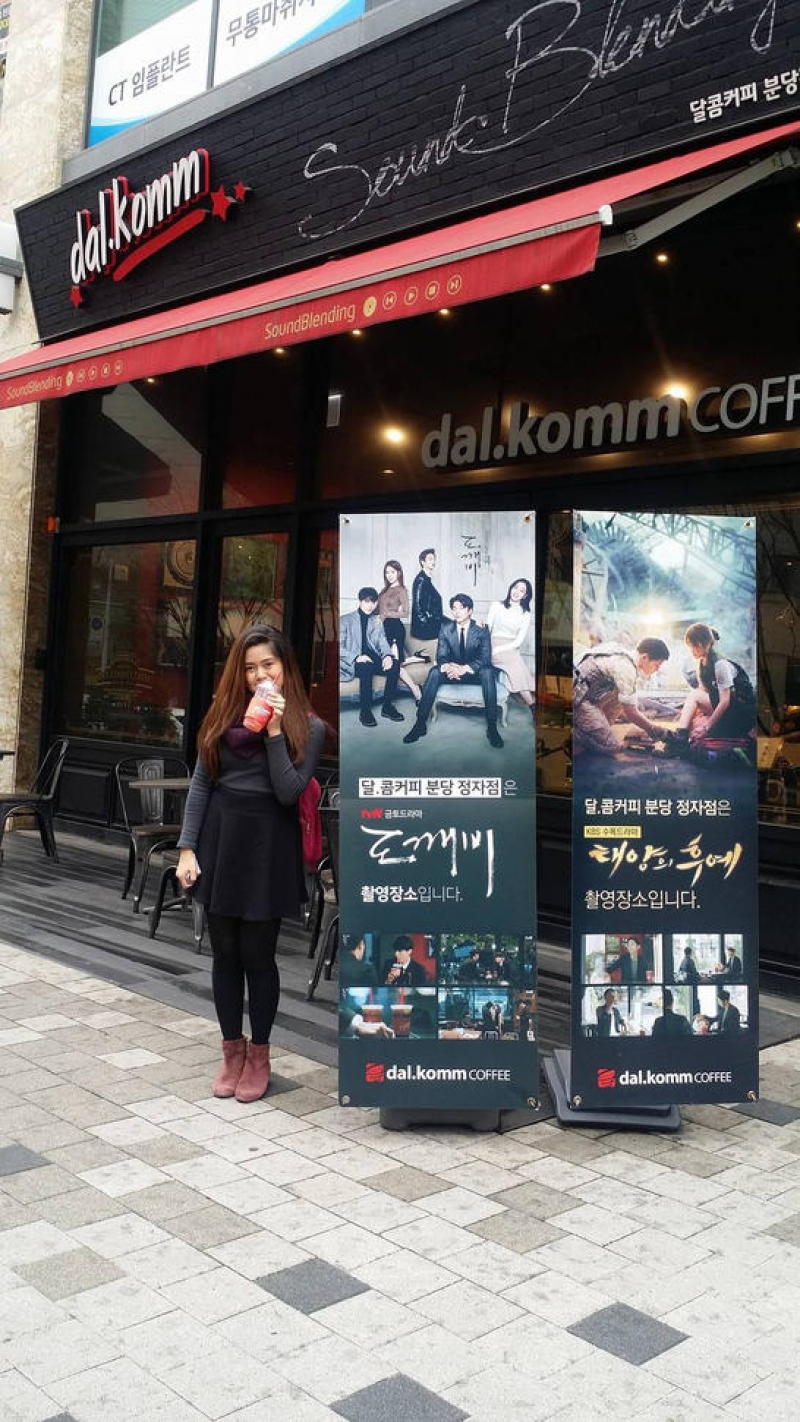 2. Goblin's Bridge
Shout out to Grim Reaper and Sunny love team fans out there! This bridge played a big role as we all know on the Korean Drama, Goblin or here in Korea, they call it Dokkaebi 도깨비
How to get there: Take Yongdap Station, Exit 2. Now this one is pretty much easy to find. Once you got out of the Yongdap Station, Exit 2, just walk straight towards the exit and this will be right in front of you: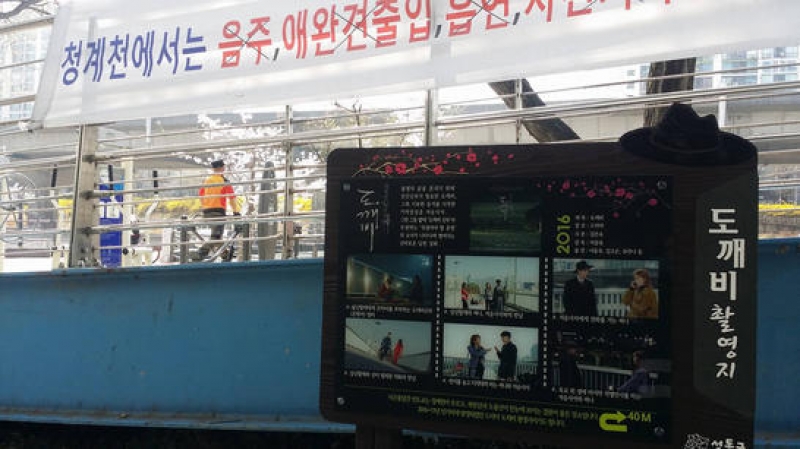 ​Now, there are two bridges on this place, don't be fooled! haha One is this bridge, which you can easily see through the station's exit: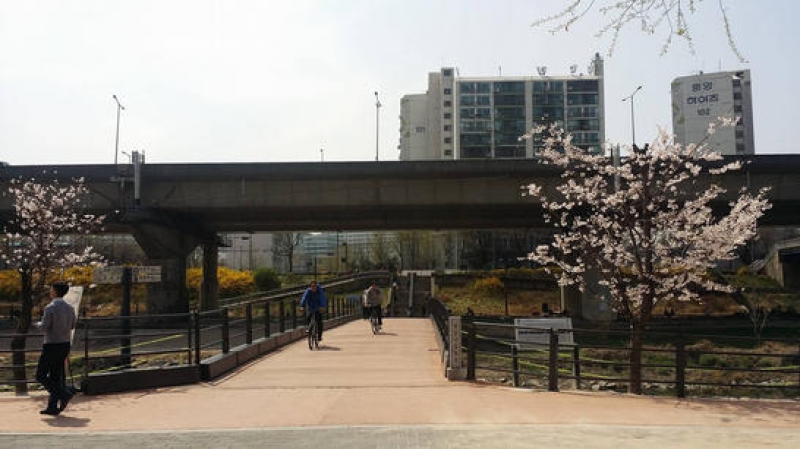 Note that this is NOT the Goblin's bridge.
And the other one, right here is what you can see when you look into your right side: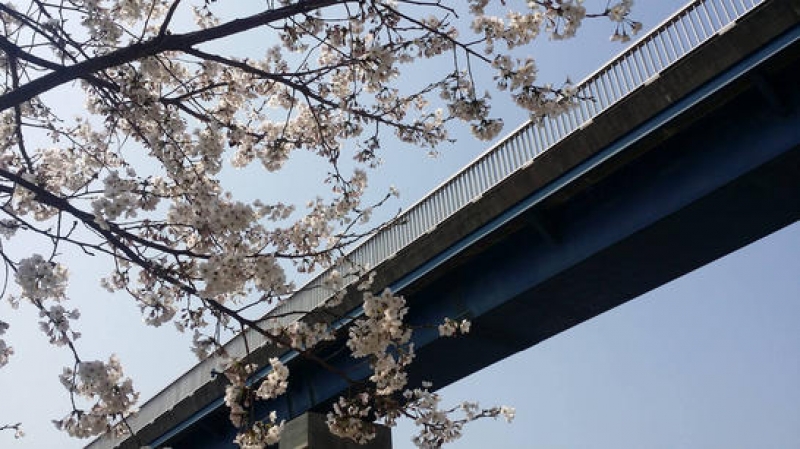 Now there's the real Goblin's bridge! ❤
I was really amazed at how beautiful this place can be! Cherry blossoms everywhere.
This is a pedestrian bridge so to get there, you have to go up this walk path (which you can see right away when you exit the station).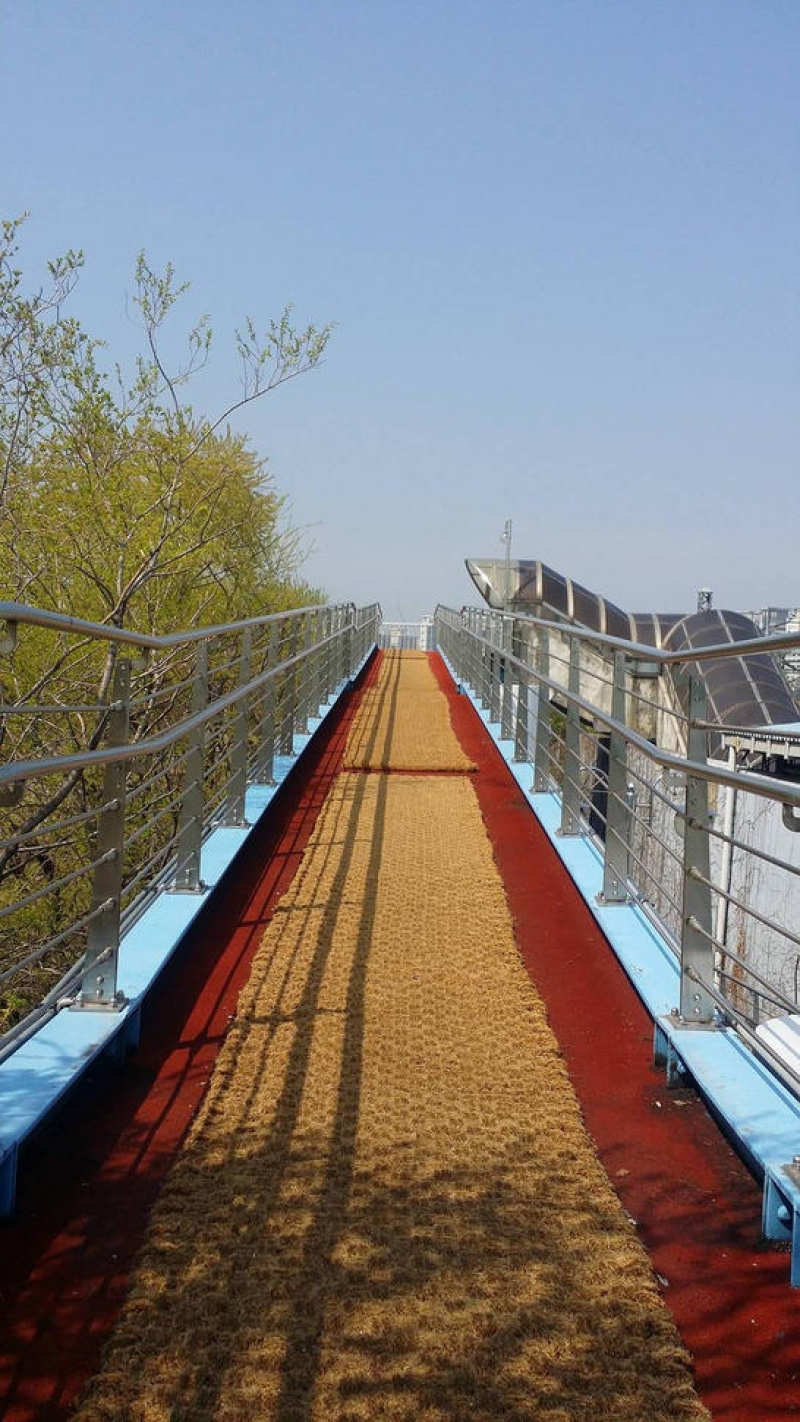 Then tadaaaa!
The place where a lot of important scenes were taken in Goblin.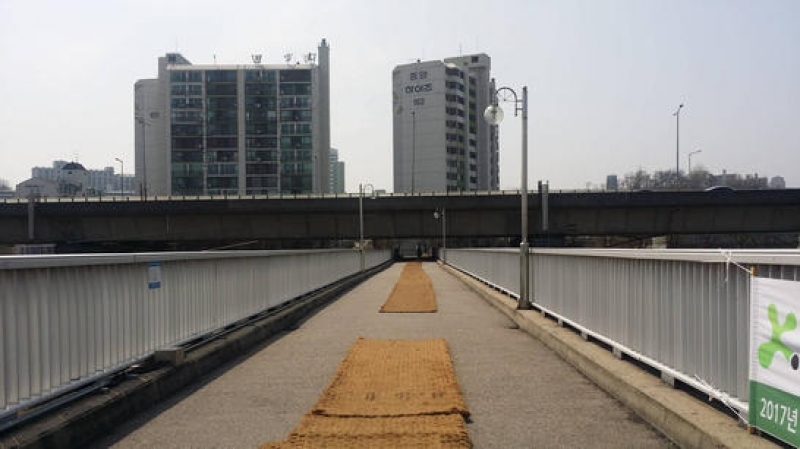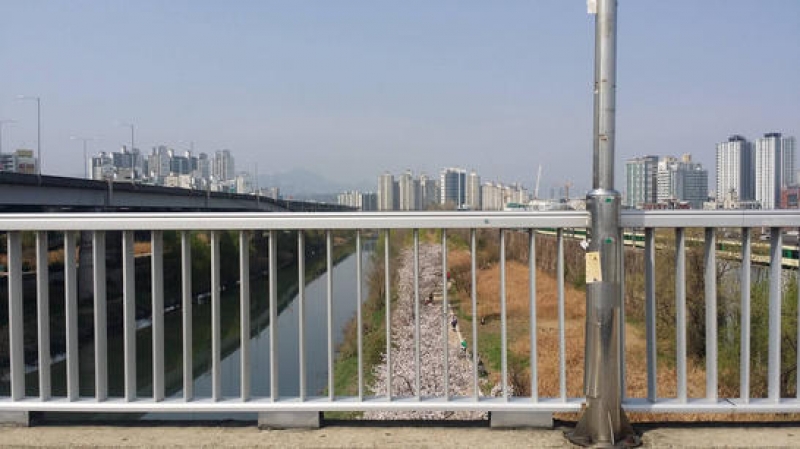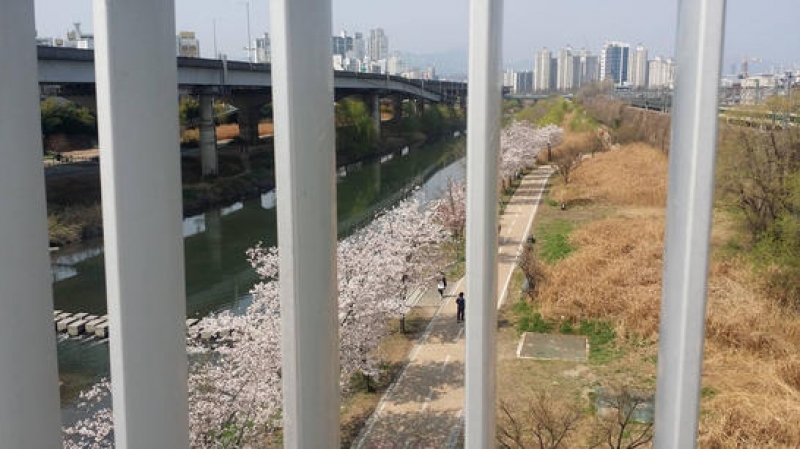 The view from this bridge is really awesome especially that it was spring season so I'm very lucky to see the cherry blossoms in full bloom when I got here. It was surreal.
AAAND, of course, here's a photo of me on the bridge haha!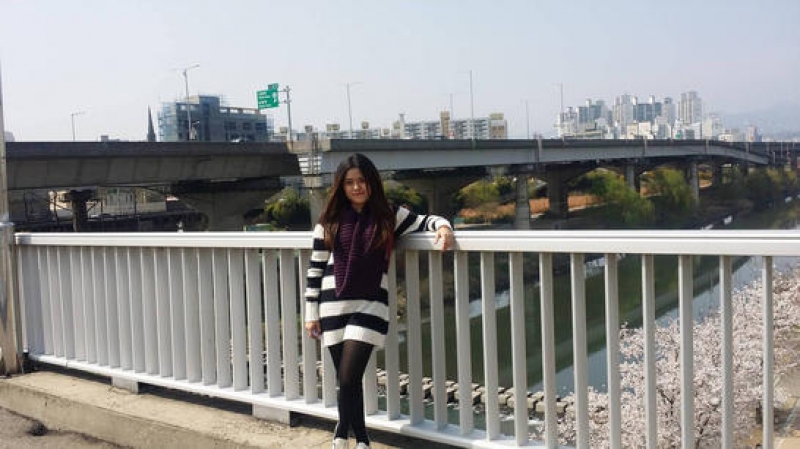 ANO NA GRIM REAPER, di mo na naman ako pinuntahan!
Mind you that if you go here alone, there are just a few people passing this bridge, but Koreans are really friendly, if you happen to go here by yourself, just wait for someone to pass by and politely ask them if they can take a photo of you. I've never encountered someone whom I asked to take a photo of me and declined, Koreans are really friendly so travelling here is relatively easy.
3. Unhyeongung Palace / Goblin's House
How to get there: Take Anguk Station, Exit 4. Walk Straight till you reach Unhyeongung Palace and beside it is Duksung Women's University.
Before going to the Goblin's house, I did a little stroll inside the Unhyeongung Palace. Here are some photos. I believe there were some Korean Dramas shot in this place too but I haven't got the time to research about them since my focus is on the Goblin's house. Here are some photos of the palace.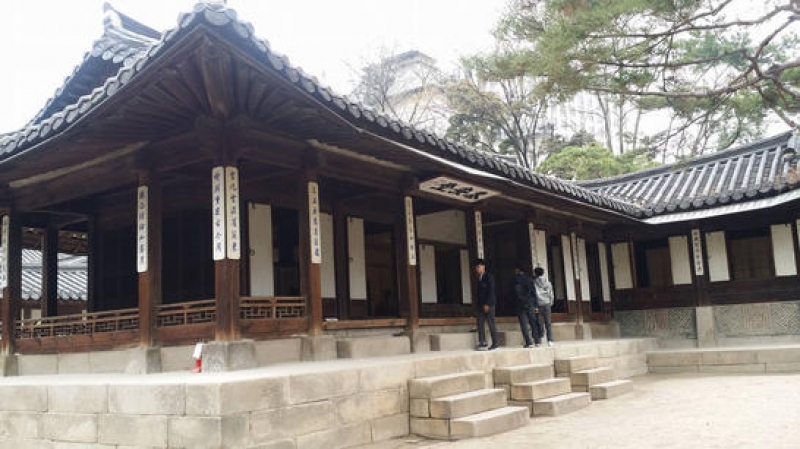 I took a photo in this place, and as you see on the background, you can already see the Goblin's house.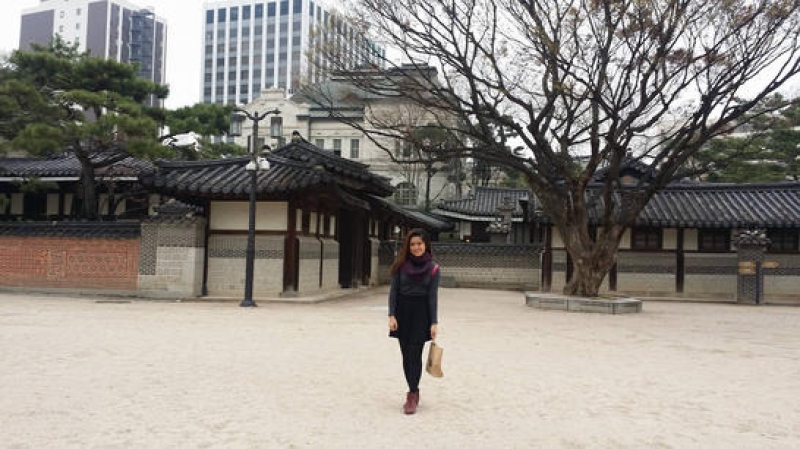 ​Next stop is Duksung Women's University.  Just go outside the palace, turn left and the university is just a slight turn on your left side.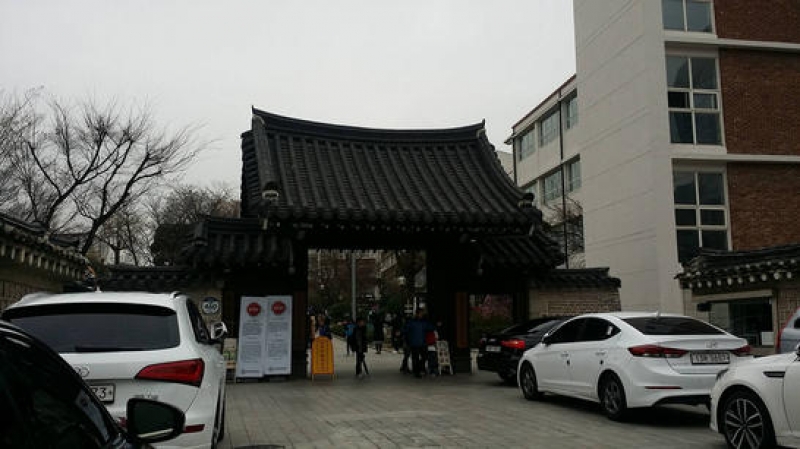 This is the entrance to the university. The first time I went there, I was not allowed to go in because school just finished and kids were all over the place. I assume at this time they don't let visitors inside for the children's safety purposes.
So, I went back to the palace, strolled around a little more. I think I waited for about 30 minutes then went back to Duksung Women's Univeristy hoping that they'll let me in, and fortunately, they did! I was so happy when the ahjussi told me that I can already go inside since school is over. So if ever the same thing will happen to you, don't lose hope! Try and try lang! Haha!
From here, i strolled around inside the campus when i stumbled upon this building.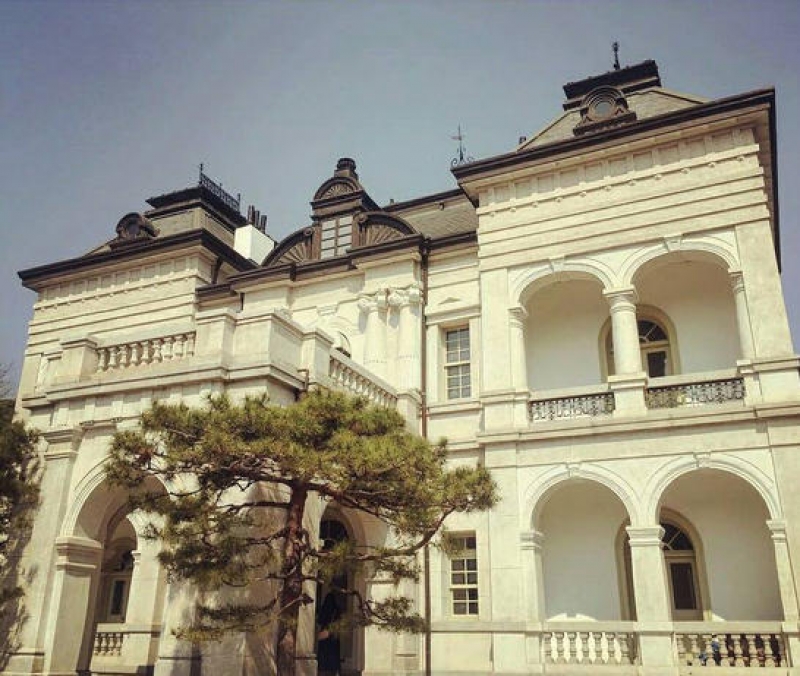 It's easy to find. I have not got any photos with this since no one was passing by at the moment. I would have waited more but I got my plans for the evening that day so cannot wait for another 30 minutes for this. But I was so happy that I got to see the Goblin's house in person.
4. Heo Jeon Jae's House
How to get there: Myeongdong Station, Exit 3. Walk straight towards uphill maybe around 5-10 minutes walk.
The house exterior that was used in the KDrama Legend of the Blue Sea is actually located on the way to Namsan Cable Car so you can easily find this specially if you're planning to go to Namsan Tower via the cable cars.
Here are some photos! 🙂
Jeo Joon Hae's house turns out to be a gallery.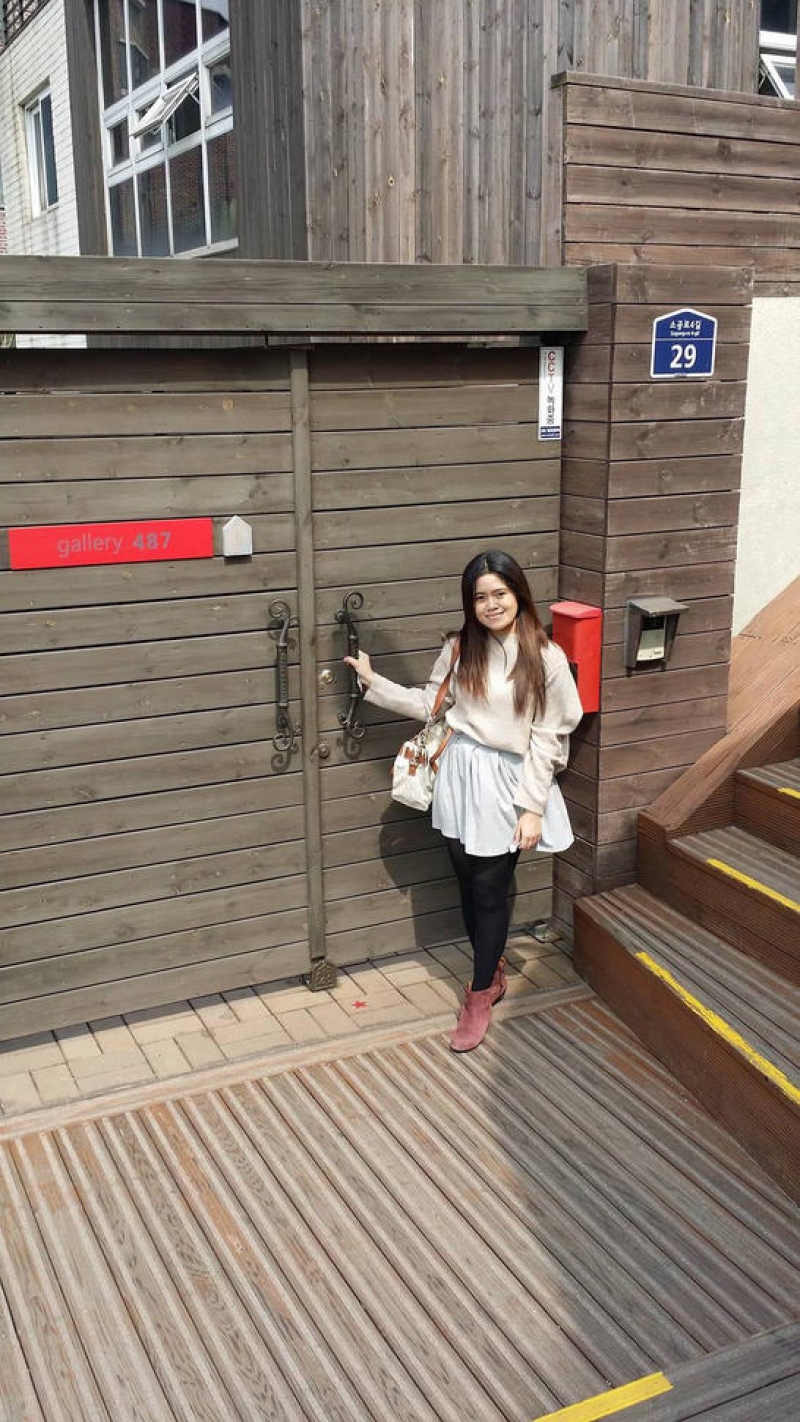 Ano na Joon Hae?! Papasukin mo ako! Haha!
​​5. Namsan Tower (N Seoul Tower)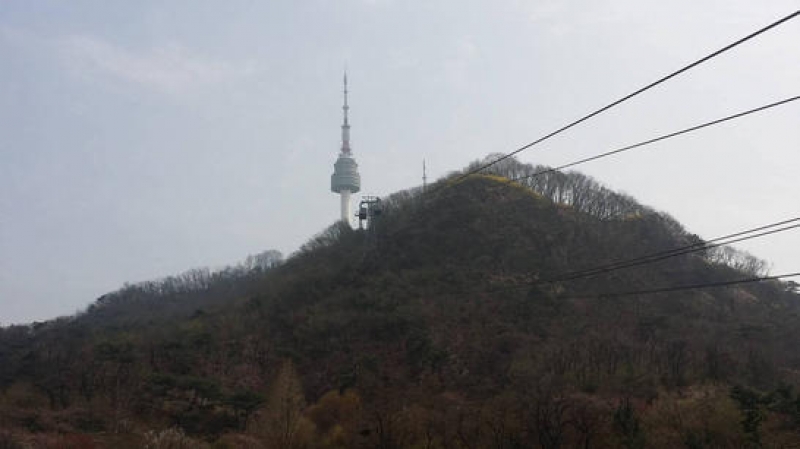 How to get there: Take Myeongdong Station, Exit 3.
As I've said earlier, Heo Joon Jae's house is on the way to Namsan Cable Car. So after taking a short detour to Joon Jae's house, just walk ahead and follow the path going to Namsan Cable Car.
A lot of famous KDramas have this as one of their shooting locations like My Love From Another Star, Boys Over Flowers, etc.
Operating Hours
10am – 11pm
Ticket Prices:
One Way
Adult (14-64) : KRW 6,000
Senior (65+) : KRW 5,000
Child (13 and under) : KRW 3,500
Round Trip
Adult (14-64) : KRW 8,000
Senior (65+) : KRW 3,500
Child (13 and under) : KRW 5,000
​Take note that this is a really touristy place specially on weekends. Lining up just to buy a ticket for the cable car can take you around 15-20 minutes. Then waiting in line just to be able to actually ride on one can take you around 30-40 minutes. I was there on a Saturday so maybe it will be better for you to go there on a weekday, perhaps less tourist? I guess?
Also read: Travel Cheat Sheet: Recreate these 8 Cheesy K-Drama Scenes With Your Other Half in Korea
Here are some photos.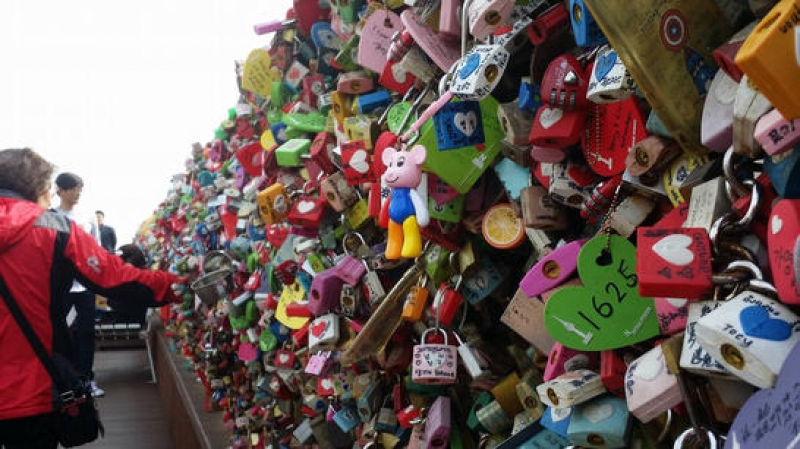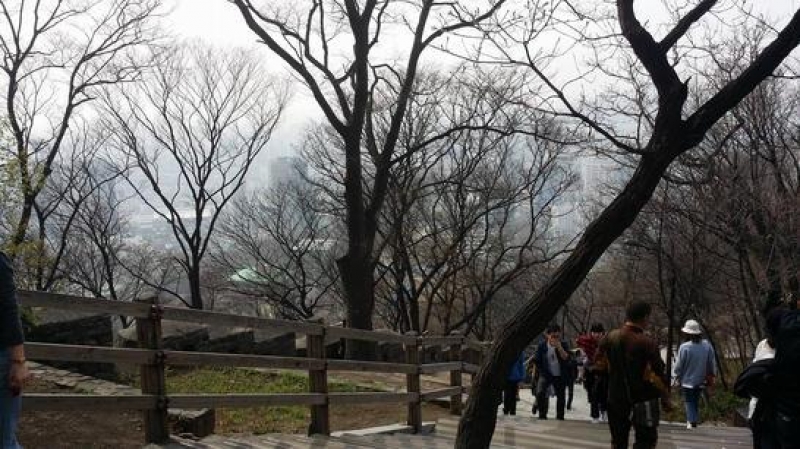 You can take a better look of the view in here for just KRW 500.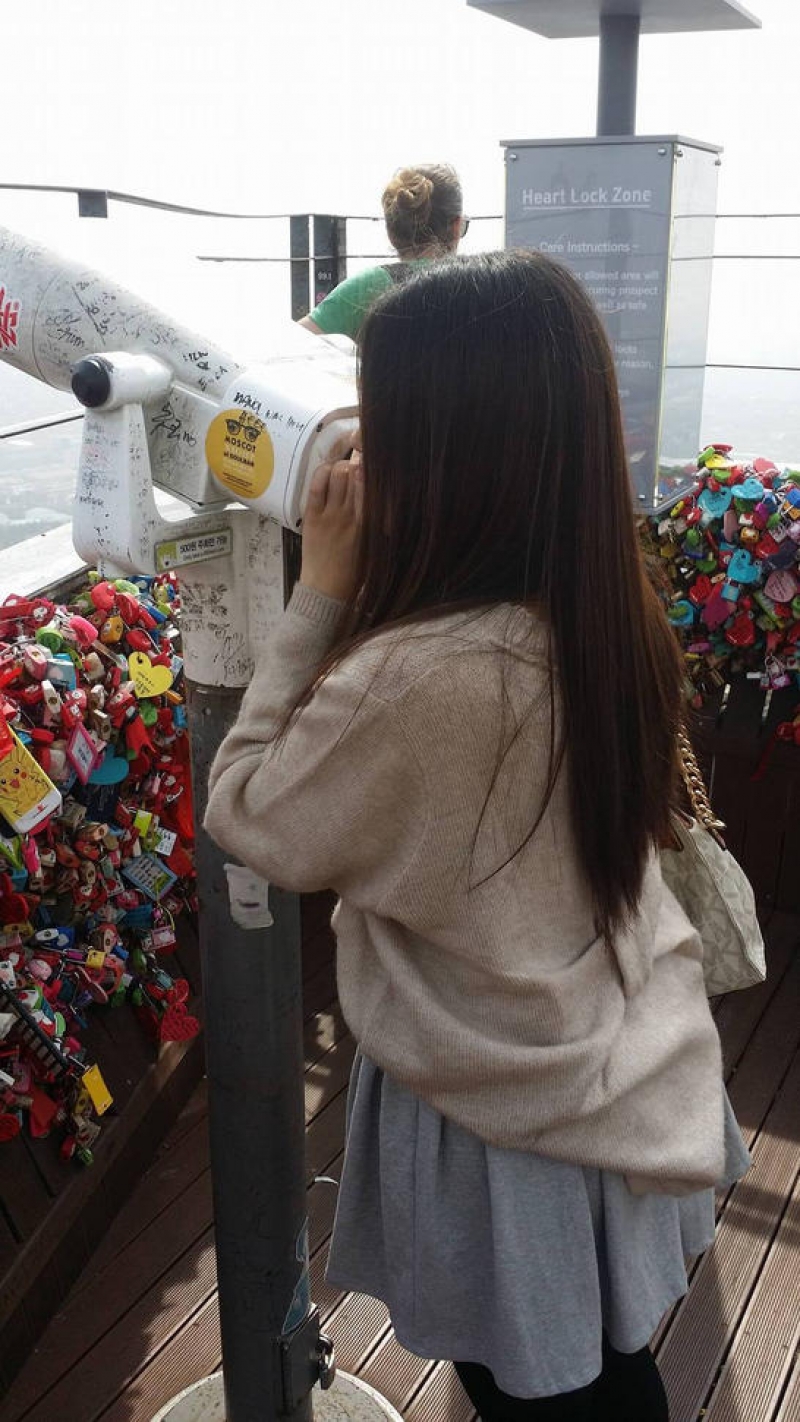 Heart shaped padlocks here cost around KRW 8,000 with a sharpie.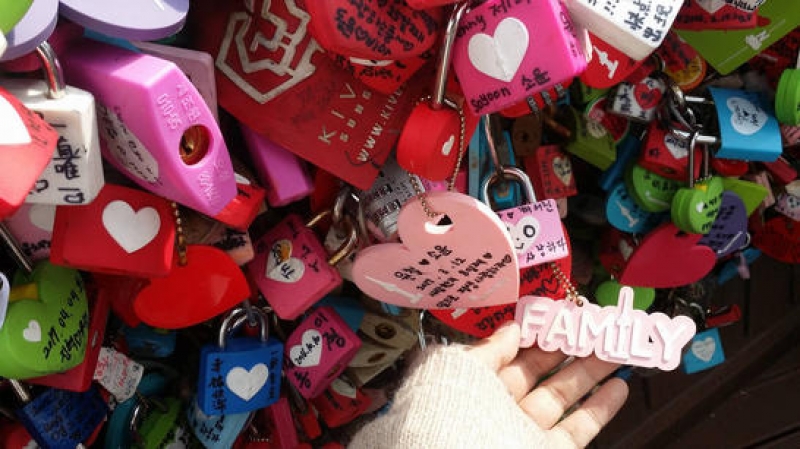 So, there you have it! If you need any instructions or questions about this post, don't hesitate to comment down! I'll try my best to guide you.