Summer is definitely here! If you are in a conquest of finding the most memorable beach experience in the Philippines, I recommend Kermit Surf Resort and Camp in Siargao Island, Surigao del Norte. Offering a sleep-eat-surf in a cool and laidback setting, Kermit Surf Resort and Camp is one of the most raved resort destinations in Siargao right now. In fact, it has been featured in many blogs and websites around the world. Now, let's take a look at what this amazing surf resort offers its guests.
Resort facilities and room rates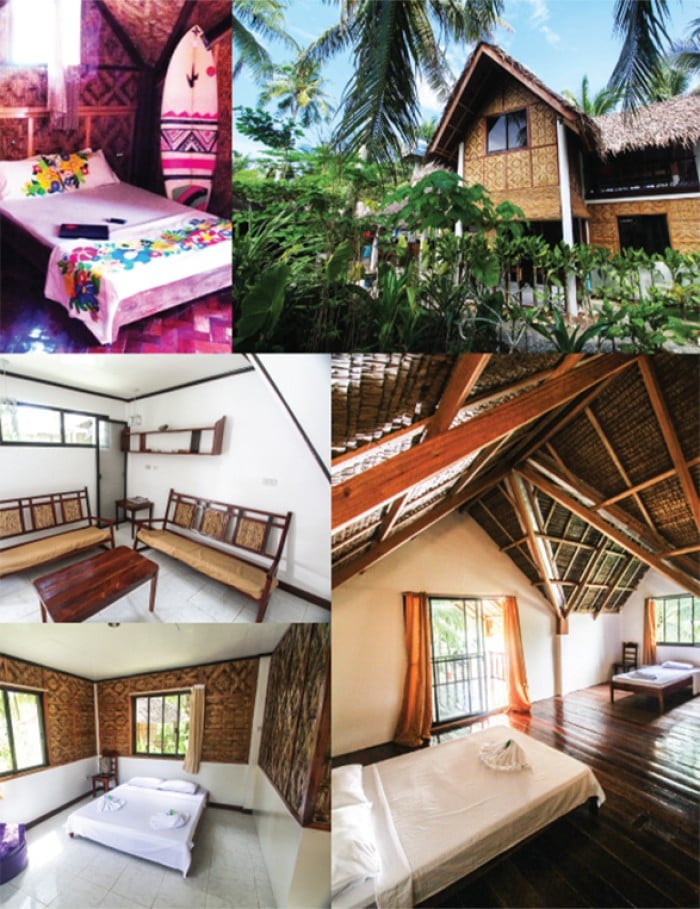 Image credit: Kermit Siargao
Whatever your budget is, Kermit Surf Resort and Camp offers a great selection of accommodations that cater to backpackers, couples, families, or groups. Backpacker rooms start from PHP 450 per person per night, and air-conditioned bungalows cost PHP 1,800 per night with a maximum occupancy of two persons. All accommodation options are well-maintained with comfortable beds and free Wi-Fi. Plus, you'll get free breakfast and water too!
Also read: How to Spend 3 Days in Siargao, Philippines
Cleanliness is where the resort shines. The rooms are cleaned and refreshed daily to ensure proper maintenance. Kermit Surf Resort and Camp aims to maintain its world-class facilities in prime condition to catch up to the expectations of even the pickiest of guests. Other recreational facilities are available including a library, table games, and ping-pong. There are also hammocks to spend the day with the gentle sea breeze. Motorbike and surfboards can be rented. There are pre-planned activities, but you can customise your own and have a personal adventure.
A fantastic gastronomic experience

Image credit: Kermit Siargao
Being in a simple-looking island doesn't mean you should stick with ordinary food. In Kermit Surf Resort and Camp, you are definitely in for a great gastronomic experience. In fact, its in-house restaurant, The Kermit Restaurant and Pizzeria, is one of the most popular dining destinations in the entire island of Siargao. Sink your teeth into all-authentic Italian recipes using only the freshest ingredients acquired from both local sources and from Italy to ensure that the restaurant captures the authenticity of every Italian dish on the menu. These include basic pastries to Italian pizzas.
Also read: The Philippine Bucket List: 20 Challenges Every Filipino Traveller Must Complete
Aside from Kermit Restaurant and Pizzeria, you may also chill out at the Kermit RestoBar. It serves fruit shakes, great cocktails, juices and freezing-cold beers. Don't forget to try their Avocado or Mango Daiquiri.
A perfect summer: Sleep-Eat-Surf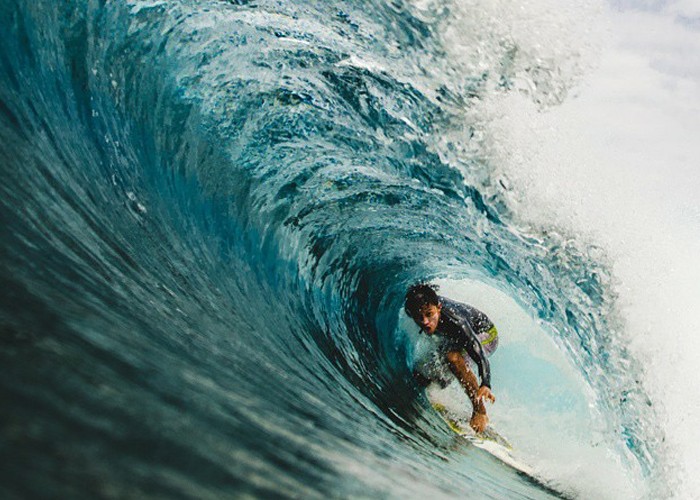 Image credit: Kermit Siargao
The idea of sleep-eat-surf is such an amazing package. That is why the resort has been revered as one, if not the top non-mainstream destinations for brief escapes from the busy and noisy city life. A hospitable vibe, endless summers, and spot-on convenience without compromising the authentic and raw island experience make any trip to Kermit Surf Resort and Camp truly memorable.
Also read: Best Places to Surf in Asia
Being located in about ten surf breaks that can be reached through boat rides, motorbikes, or paddling, it has been a surfer's haven in recent years. The surf guides and instructors are expertly trained to share basic to intermediate surfing skills, and they can surely convince you to appreciate the hobby more. They will also assist you in navigating the islands by boat or motorbikes to search for the best waves Siargao has to offer.
There are tour packages being offered by Kermit Surf Resort and Camp if you don't want to worry about making your own itinerary. Ideally, the best duration is at least four days and three nights. The tour packages include the accommodation, airport transfers, dinners, island hopping, surfing lessons, a Magkopunko Tidal Pool tour, and a paddling tour of the lagoon or mangrove swamp.
Ocean air, salty hair.
Why don't you stop daydreaming and start planning for your total beach fix at Kermit Surf Resort and Camp? Make your own summer story now!