The blockbuster romantic-comedy film Kita Kita by Sigrid Bernardo, starring Alessandra de Rossi and Empoy Marquez, just delighted its viewers by giving a virtual tour of the scenic landscapes of Hokkaido, Japan. If you're planning to book that flight to Sapporo, check out some of the movie's filming locations below to help you plan your itinerary and relive Lea and Tonyo's memorable moments.
Also read: One-Week Summer Itinerary for Hokkaido
1. Odori Park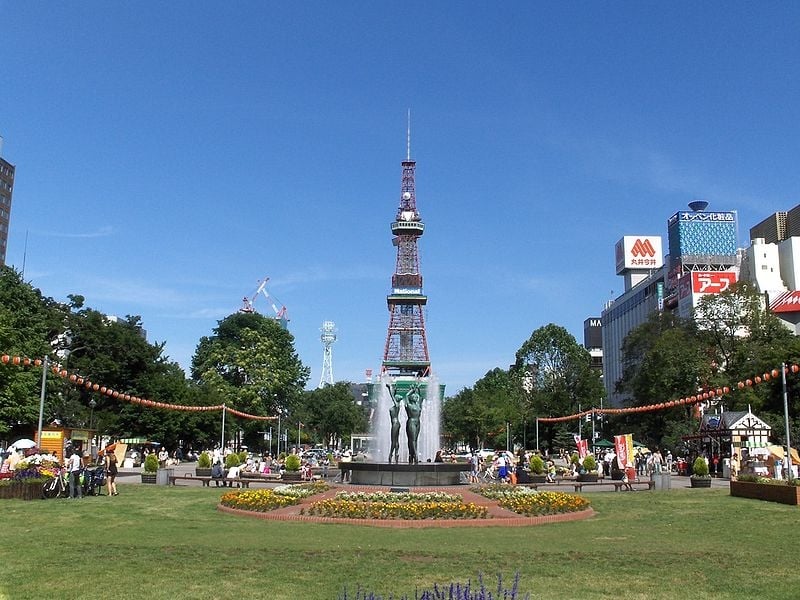 Odori Park is called a park, but it is actually a street located in the middle of a business district. Surrounded by different types of trees, well-maintained lawns, and fountains, this is a very calm and relaxed space where many locals spend time to unwind, eat lunch and take walks. A lot of the scenes in the movie have been filmed here including the tours Lea is doing at the start of the movie.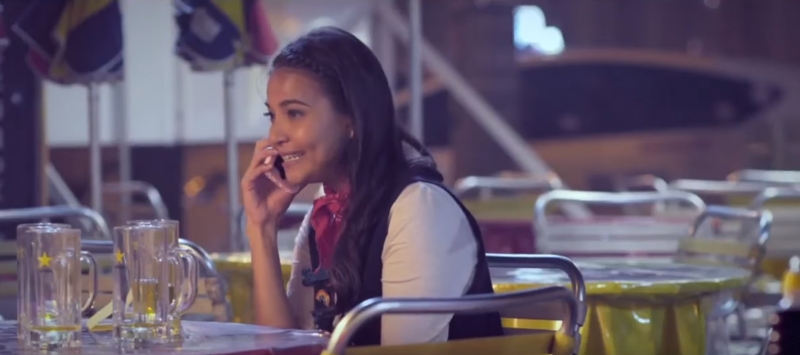 Aside from this, Odori Park is a venue for different events including the Beer Garden during the summer months. The Beer Garden was the location of one of the most important turning points in the movie.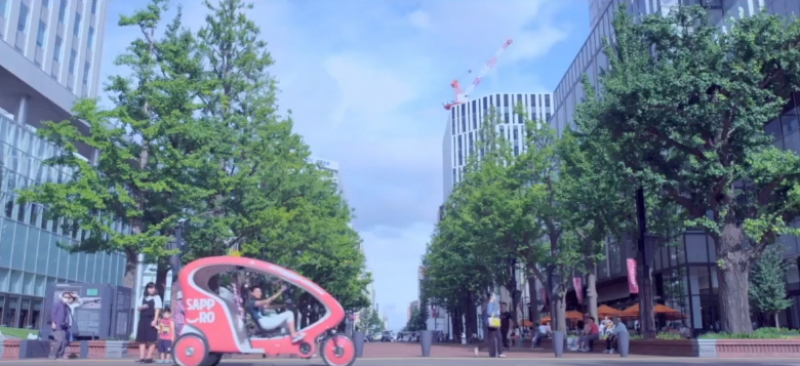 If you want to explore the downtown part of Sapporo, you can hire a Velo taxi for a short tour. A Velo taxi is a bicycle taxi similar to the one driven by Lea as a tourist guide.
Location: 〒060-0042 Hokkaido Prefecture, Sapporo, Chuo Ward, Odorinishi, 7丁目
2. Sapporo Clock Tower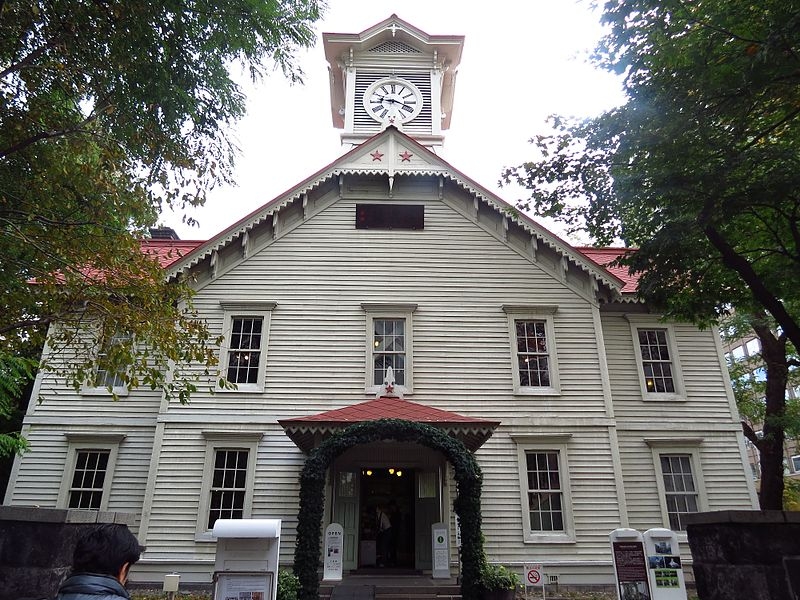 The clock tower is the oldest building standing in Sapporo and is considered as the city's symbol. This can be seen during the first part of the movie where Lea is giving a tour to an elderly Japanese couple reminiscing about their past.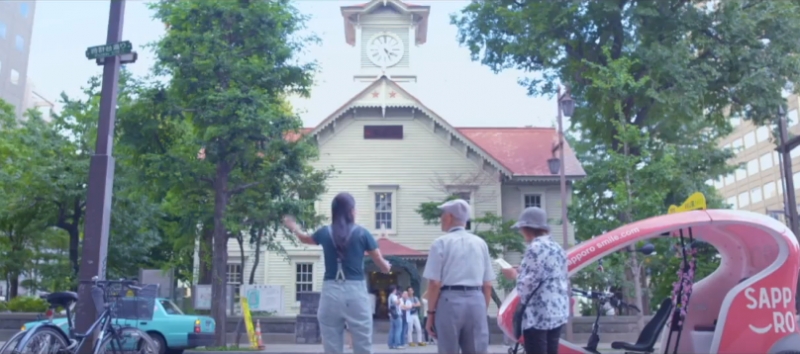 Location: North 1 West 2, Chūō-ku, Sapporo
3. Sapporo TV Tower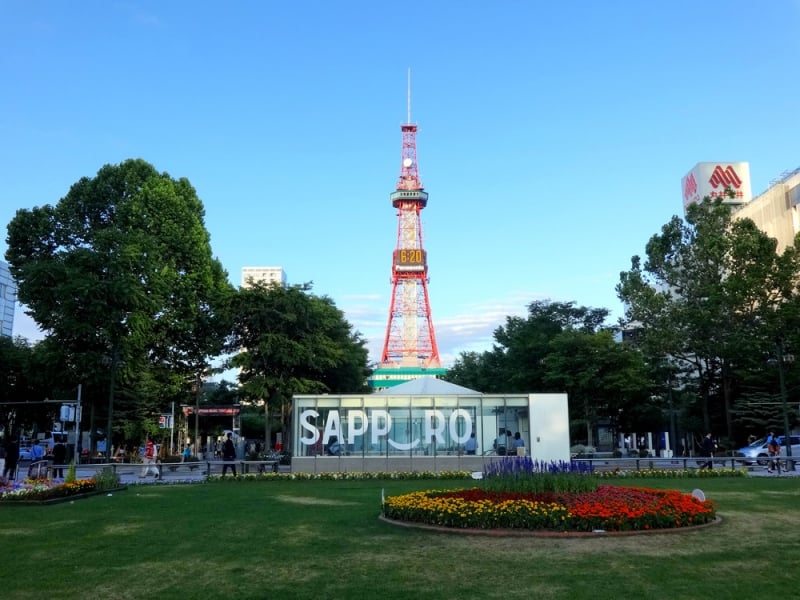 The 147.3 metre high Sapporo TV Tower located at the end of Odori Park is the highlight of the park. Once you are there, make sure to head over to its observation deck, which is 90 metres off the ground. From there, you can enjoy the breath-taking landscape of Odori Park and the surrounding cities.
Also read: My Early Winter Experience in Hokkaido: 5-Day Schedule & Trip Highlights
The observation deck was also used to film some important revelation scenes in the movie.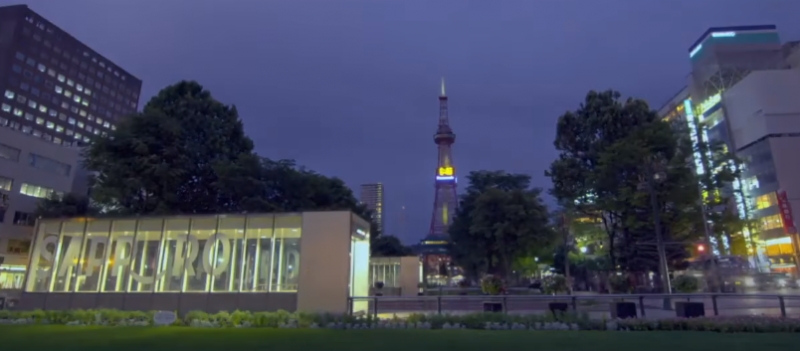 Location: 1 Chome Odorinishi, Chuo Ward, Sapporo, Hokkaido Prefecture 060-0042
4. Zerubu Hill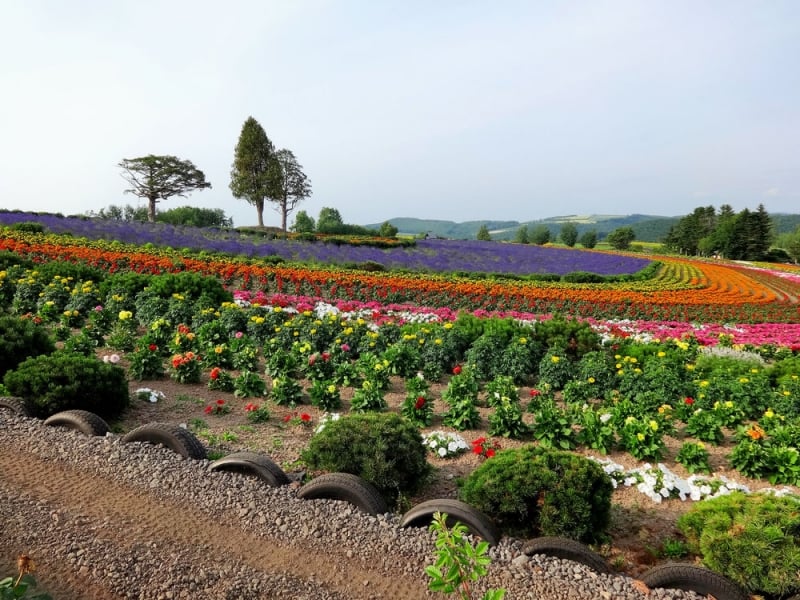 Zerubu Hill is a scenic hill draped with different kinds of flowers such as tulip, lavender, geraniums, marigolds, and other blooms depending on the season. For a maximum experience, tourists can enjoy the flowers from May to October. Guests can also enjoy an ATV buggy and a go-kart to tour the landscape.
This is a special place where Lea and Tonyo shared their "Open the basket" scene. Who knows? You might meet your own baby dragonfly here. 😉
Location: Daisan, Biei Town, Kamikawa District
5. Otaru Canal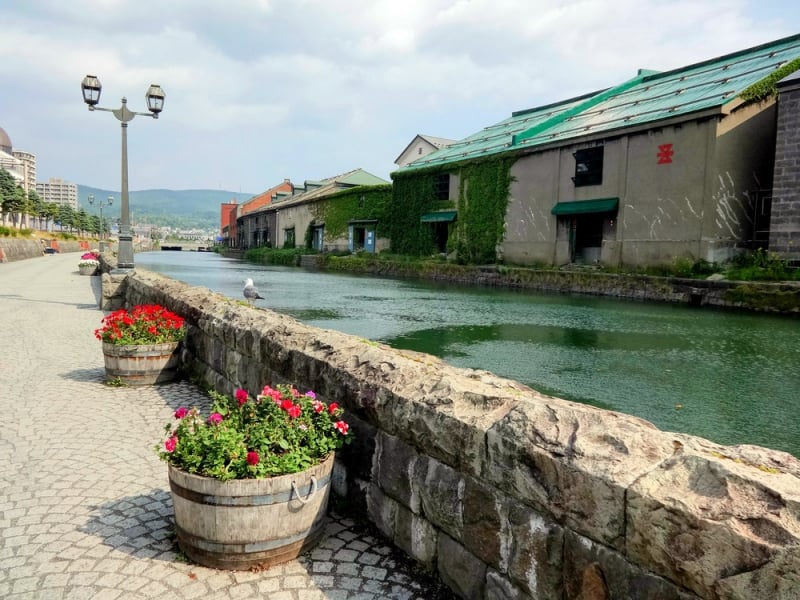 Yes, this was the one Tonyo mistakenly called as "Root Canal". It's a charming place where you can take a day or night cruise, like what Lea and Tonyo did, while taking in the enchanting atmosphere. If cruising is not your thing, you can still take a stroll (and maybe dance) along the canal which is laden with cobbled stones and gas lamps. At night, the warehouses and gas lamps along the canal are lit up giving the place a different kind of magic that seem to transport you back in time.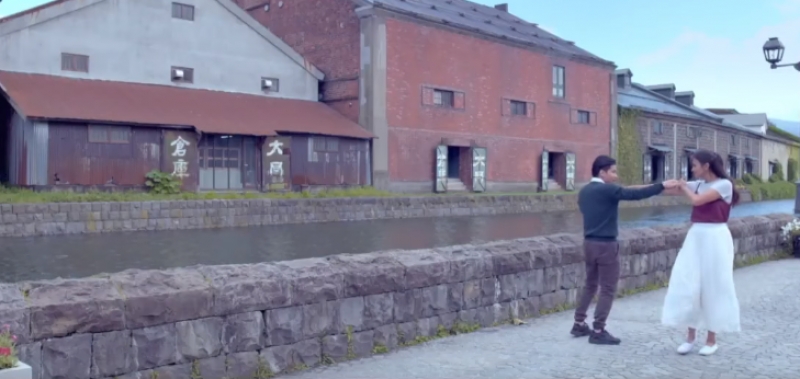 Location: 〒047-0007 Hokkaido Prefecture, Otaru, 港町
6. Otaru Music Box Museum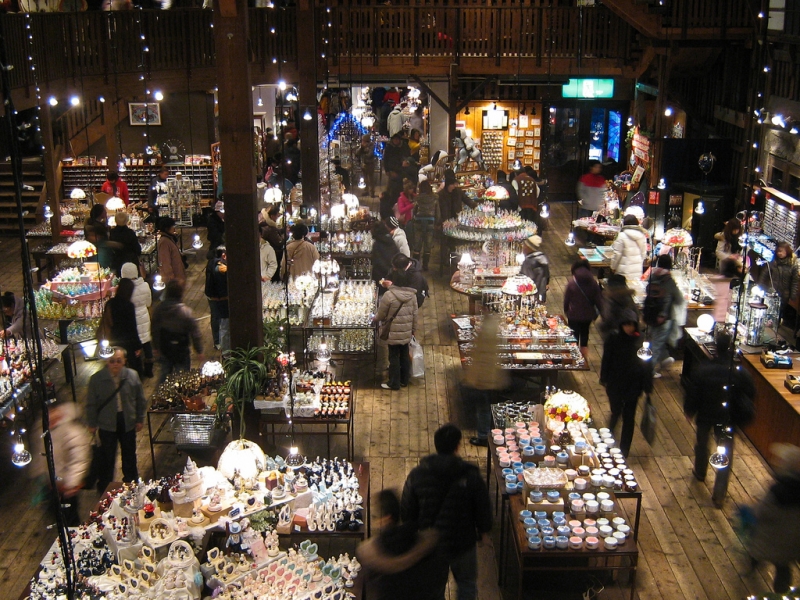 After taking in the relaxing air of the Otaru Canal, be ready to be swept away by the magical atmosphere of the Otaru Music Box Museum. Music boxes of all shapes and sizes are sold here, and even if you have no plans to buy, you can still enjoy the sound of music box renditions of famous songs playing in the background while admiring the pretty trinkets all around.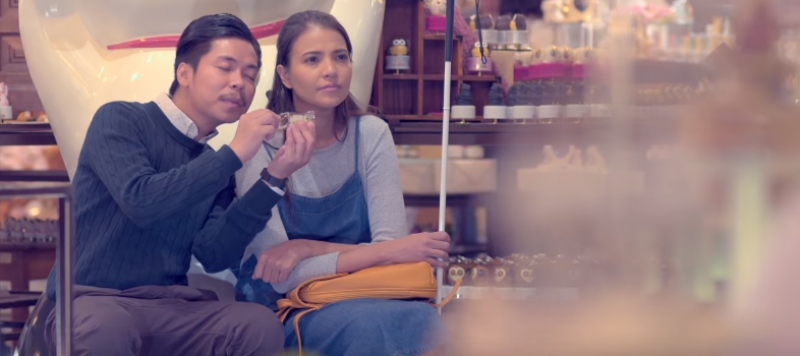 Lea and Tonyo spent some quiet time here listening to a music box together with their heads resting upon each other and their eyes closed.
Location: 4-1 Sumiyoshi-cho, Otaru
7. Moerenuma Park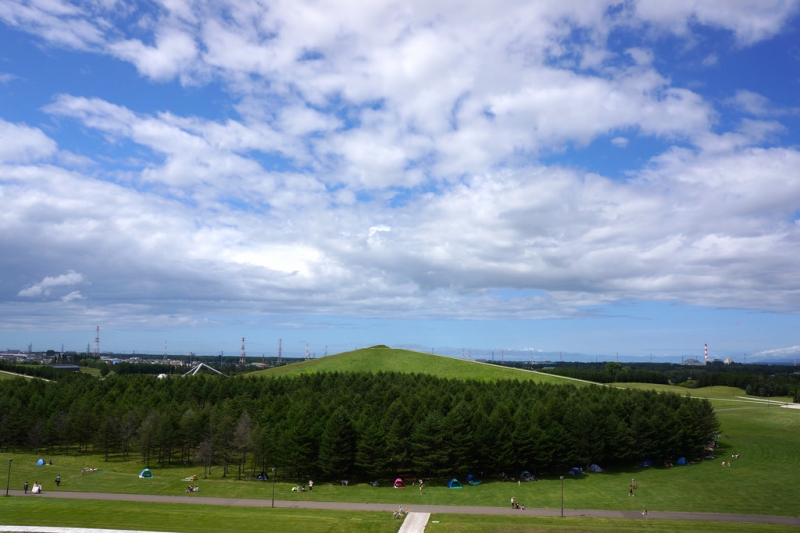 The stunning Moerenuma Park, located along the outskirts of Sapporo, offers a blend of nature and modern architecture. The best way to revel in the magnificent scenery is to rent a bike and travel around the park while listening  to KZ Tandingan's rendition of "Two Less Lonely People In The World" like what Lea and Tonyo did as they were biking along a hill called Mt. Moere.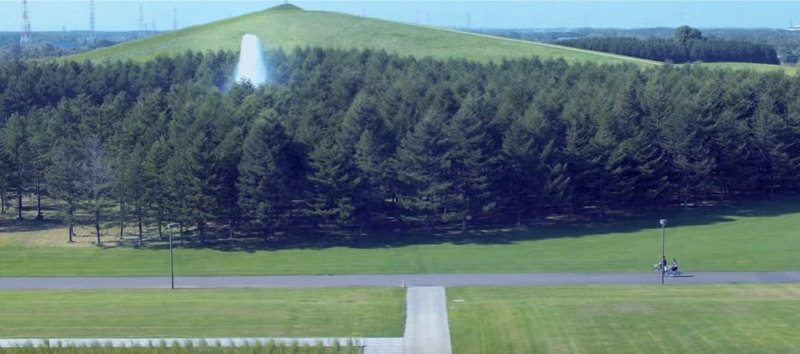 The glass pyramid "Hidamari" is also located in this park.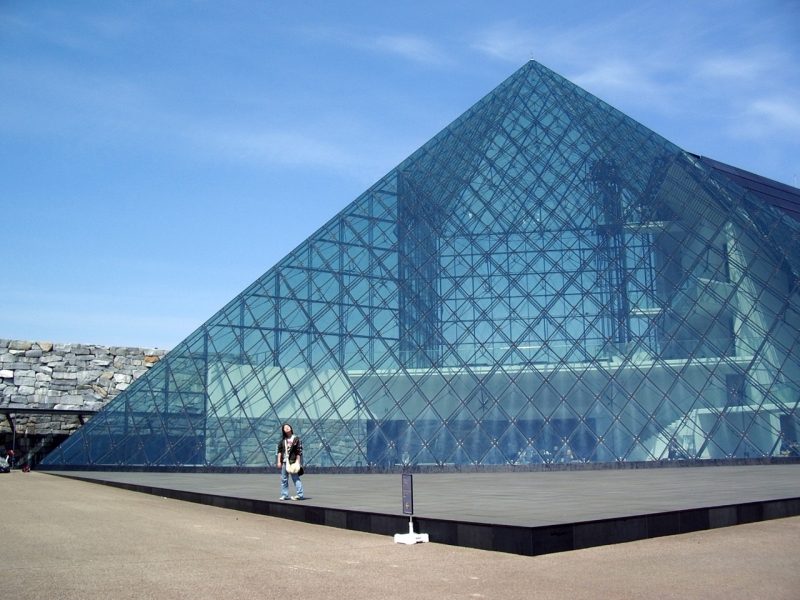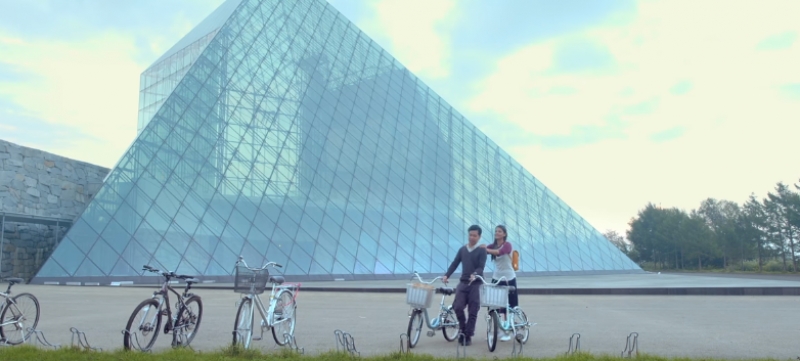 Location: Moerenuma-koen 1-1, Higashi-ku, Sapporo
8. Mt. Moiwa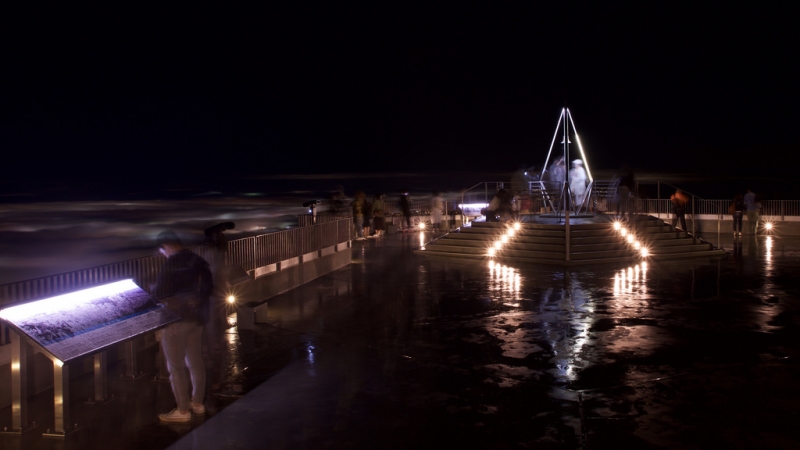 Mt. Moiwa is a popular tourist spot known for the spectacular 360-degree panoramic view of the entire Sapporo City from an observation deck at its summit. The observatory has also some interesting features like the "Fortune bell" and "Love padlock". Who could forget the numerous times Lea rang that bell during the different phases of her life?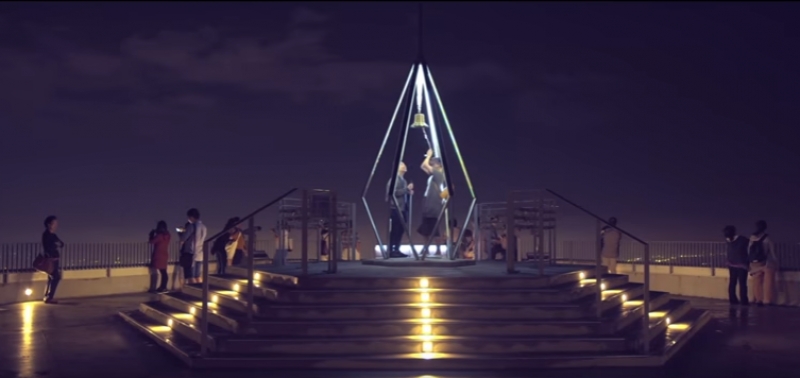 Location: Moiwayama, Minami Ward, Sapporo, Hokkaido Prefecture 005-0041
9. Fushimi Inari Shrine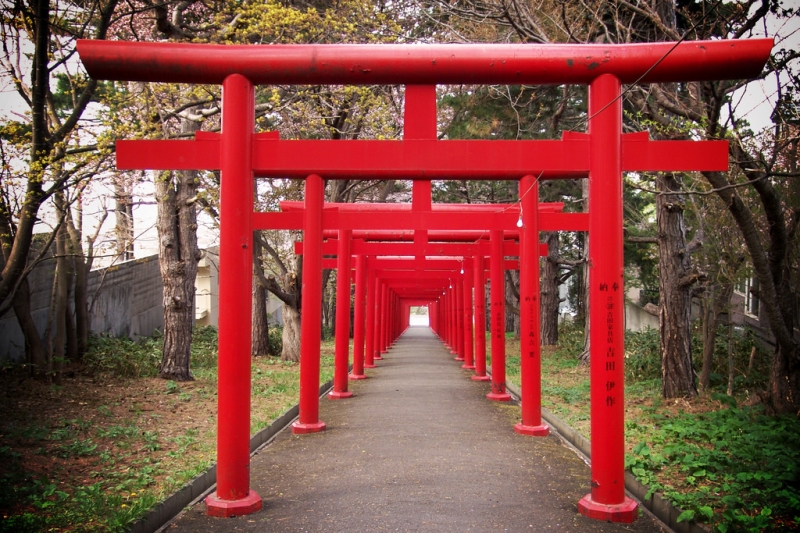 The Fushimi Inari Shrine in Sapporo is a branch shrine of the Fushimi Inari Taisha in Kyoto. The remarkable characteristic of the place is the array of vermillion torii gates leading to the inner shrine, creating a solemn atmosphere.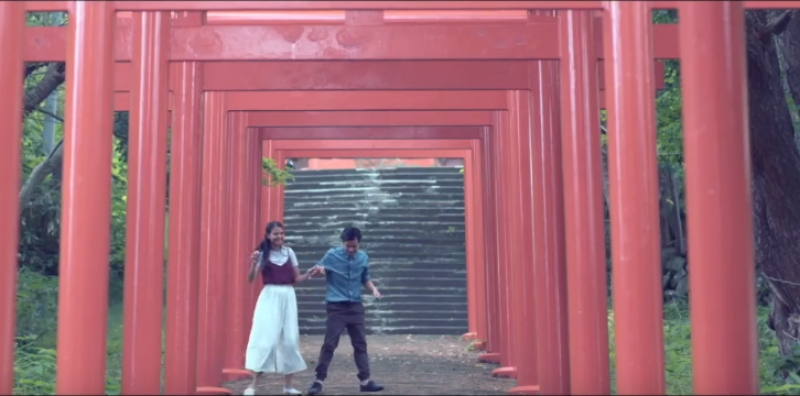 This is the only Inari shrine in Hokkaido and is said to bring good luck for good relationships. Lea and Tonyo spent some time here to offer a prayer.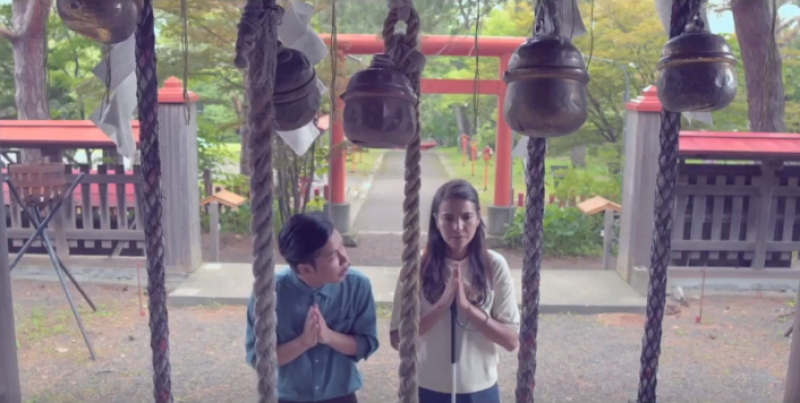 Location: 〒064-0942 Hokkaido Prefecture, Sapporo, Chuo Ward, Fushimi, 2 Chome−2−68
10. Kokoro no Sato Jozan Footbath & Lounge
After all the touring you've done, what better way to cap the day than to relax and soak your feet in natural spring water. This is called Ashiyu, which literally means "foot bath". Lea and Tonyo also spent some relaxing quality time here.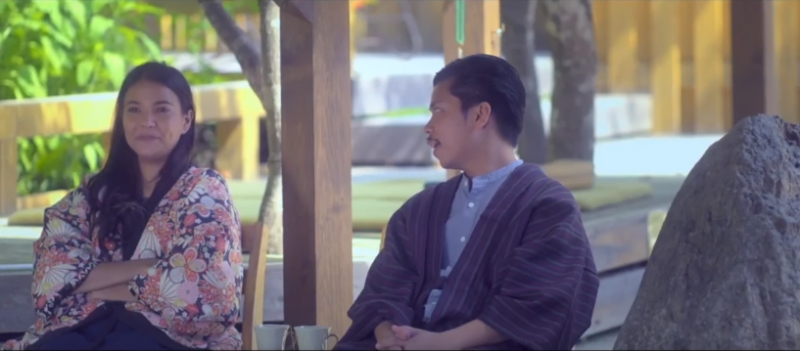 There is a fee for the Ashiyu but there is no time limit so you can stay and enjoy as long as you wish. The place is designed for a private and intimate experience for a soulful kind of therapy. Guests can purchase light snacks and drinks to complete the overall relaxing experience.
Location: Sapporo, Hokkaido, Minami-ku Jozankei Onsennishi 4-chome372-1
Also read: 10 Filipino Movies That Will Inspire Your to Travel the Philippines First
Haven't seen Kita Kita yet? Hope this trailer will entice you even more to watch the movie on big screen!
*Movie photos are screengrabbed from the Kita Kita movie trailer and KZ Tandingan's official music video of "Two Less Lonely People in the World" in Youtube