The national election in the Philippines is fast approaching, and I'm excited to go home to exercise my right to suffrage. Have you made up your mind as to whom you'll vote as the next President of the Republic of the Philippines? Yes? Good for you. Not yet? Well, you better decide soon. Now, let's take a look at the hometowns of our dear Presidentiables. Who knows, this might inspire you to research more and come up with a better voting decision.
Disclaimer: No specific candidate is endorsed. Names are presented in alphabetical order.
Jejomar Binay – City of Makati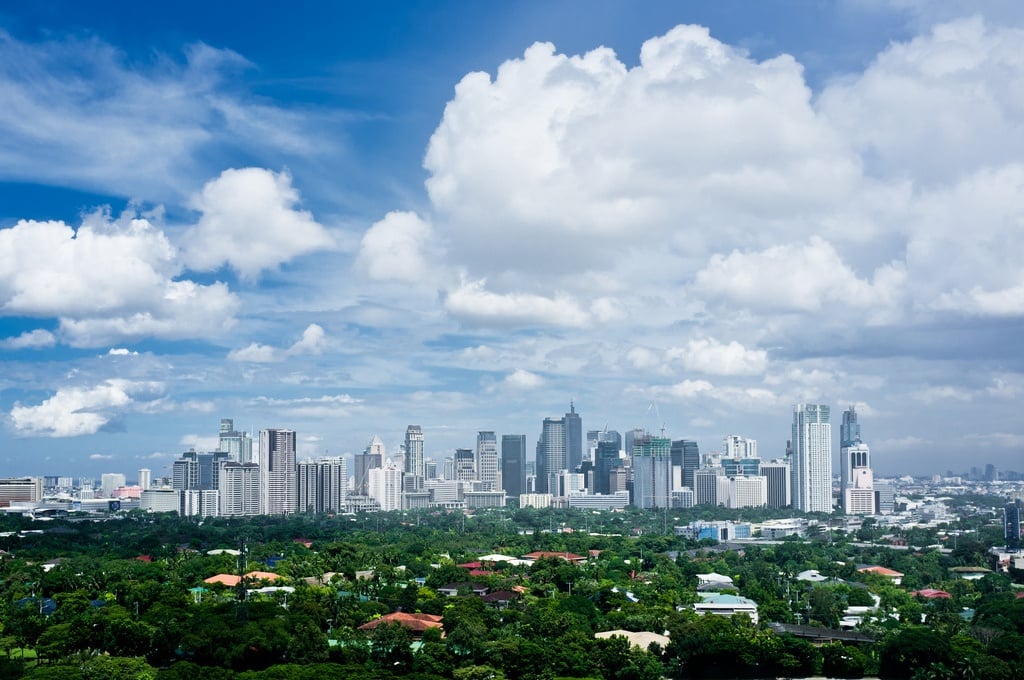 Image credit: Benson Kua
I bet you already know that Vice President Jejomar Binay was once the Makati City Mayor. I won't talk about what he did for the city — I'll leave it as your homework. Let's get into the heart of this highly industrialised financial centre of the Philippines. Think huge banks, multinational corporations, big department stores, foreign embassies, luxurious hotels and many business establishments; you can find them all in Makati!
The city could be pretty overwhelming especially for first time visitors. If you'd ask me about the things to see and do in this business district, I should say A LOT! If you're a foodie, you must not miss the Salcedo Saturday Market and Legazpi Sunday Market — there's a wide variety of food that you'll certainly be spoilt for choice! Feeling a little bloated after your food trip? Stroll around the Washington SyCip Park, Ayala Triangle Gardens or Greenbelt Active Park, and burn those extra calories. For the history buffs and bibliophiles, visit Museo ng Makati, Ayala Museum, Yuchengco Museum and The Reading Club 2000. Want more action? Try the Escape Hunt Experience, the City Kart Racing at Circuit Makati, or go paragliding, speedflying, power kiting and paramotoring with Air Sports Adventure.
There's just so many things to see and do in Makati that it could take me forever to enumerate all of them. So plan your city trip now and experience Makati yourself!
Miriam Defensor Santiago – Iloilo City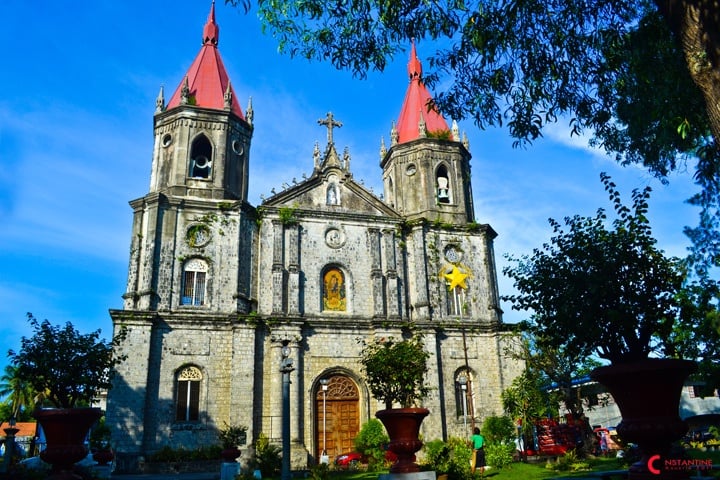 Molo Church | Image credit: Constantine Agustin
Iloilo City is the birthplace of Senator Miriam Defensor Santiago. What's so special about her hometown? Iloilo City is dubbed as the City of Love, and true enough, any visitor would fall in love with its timeless heritage sites, unique local cuisine, and of course, the warm, friendly locals. It's a place you can certainly call your second home.
Head down to Calle Real and visit well-preserved heritage buildings including the Eusebio Villanueva Building, Javellana Building and Regent Building, which all date back to the Spanish colonial era. Then proceed to the districts of Jaro and Molo to marvel at centuries-old churches like Jaro Cathedral and Molo Church. You must visit their quaint ancestral houses too such as the Nelly Garden, Lizares Mansion, Casa Mariquit and Bahay Camiña nga Bato, to name a few.
If you love to visit universities and colleges like me, do drop by the Central Philippine University, University of the Philippines Visayas, West Visayas State University and University of San Agustin. You'll be charmed by the old structures and wide green spaces of these schools.
You should definitely not leave Iloilo without trying their famous La Paz Batchoy at La Paz Market and the monstrous Peri Todds burger in Cuartero, Jaro. "Manamit gid!" (Very delicious!)
If you haven't been to Iloilo, it's about time you visit this charming city.
Also read: My Unusual Date Trip to Iloilo for 3 Days
Rodrigo Duterte – Davao City
People's Park | Image credit: Reuel Mark Delez
Rodrigo Duterte has been the mayor of Davao City for more than two decades. As to what he did for the city during his terms, I'll leave the in depth research to you.
Aside from the fact that Davao City is the durian capital, and home to the Philippine Eagle and the highest peak Mount Apo, there are still so many unique things that await you there. Some interesting sites and streets in the city are only walking distance from each other, so you can easily do your own city tour.
Start your walking adventure at the vibrant street of San Pedro. From there, you may walk towards the famous attractions such as the San Pedro Cathedral, Museo Dabawenyo and the People's Park. If you want to buy some souvenirs, go to Aldevinco Shopping Center in Roxas Boulevard. Then, freshen up your day with some fresh fruits, including the iconic durian, at the end part of Magsaysay Avenue.
A friend of mine who is local of the city wrote a comprehensive article about the top things to do in Davao City for first time visitors, complete with insider tips and vital information to make the most of your trip. So check it out if you're planning to visit Davao City soon!
Grace Poe – Quezon City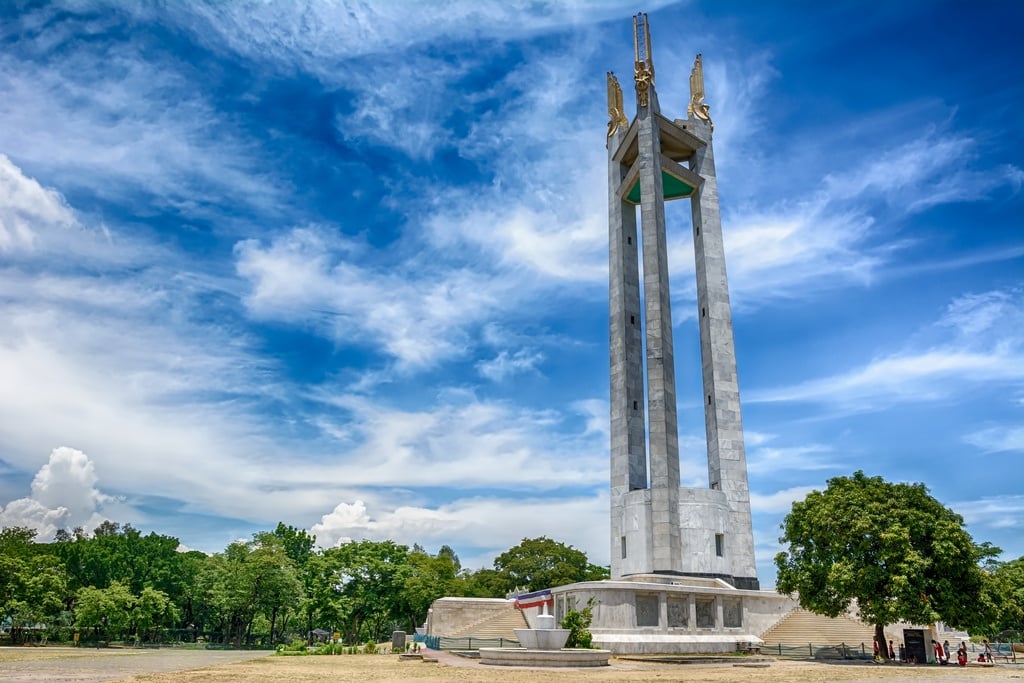 Quezon City Memorial Circle | Image credit: Indra Gunawan
Senator Grace Poe's biological origin is still uncertain, and she spent much of her adult life in the US, so let's just explore her present location which is Quezon City.
Quezon City used to be the capital of the Philippines for almost three decades, and being once the national capital, it houses some of the important government offices and headquarters such as the Batasang Pambansa Complex, National Headquarters of the Philippine National Police (PNP) and Camp Aguinaldo. The city is also home to two of the country's largest TV networks, ABS-CBN and GMA Network, which are both located in Diliman. There are regular shows in those networks to participate in. Just make sure you're willing to brave the crowd and the long queues. For foodies, go to Maginhawa and Tomas Morato Avenue, and you'll find many restaurants, cafes and eateries ranging from budget-friendly to expensive ones.
After your food trip, breathe some fresh air at the city's leisure parks like the Quezon City Memorial Circle, La Mesa Eco Park, Ninoy Aquino Parks and Wildlife Center in Diliman, Balara Filters Park near UP Diliman, Sky Garden in San Francisco del Monte, and N.S Amoranto Park in La Loma. For shopaholics, head to Trinoma, SM North EDSA or Eastwood City Mall.
Quezon City is so huge, a day is never enough to experience all its sights, sounds and smells!
Mar Roxas – Roxas City, Capiz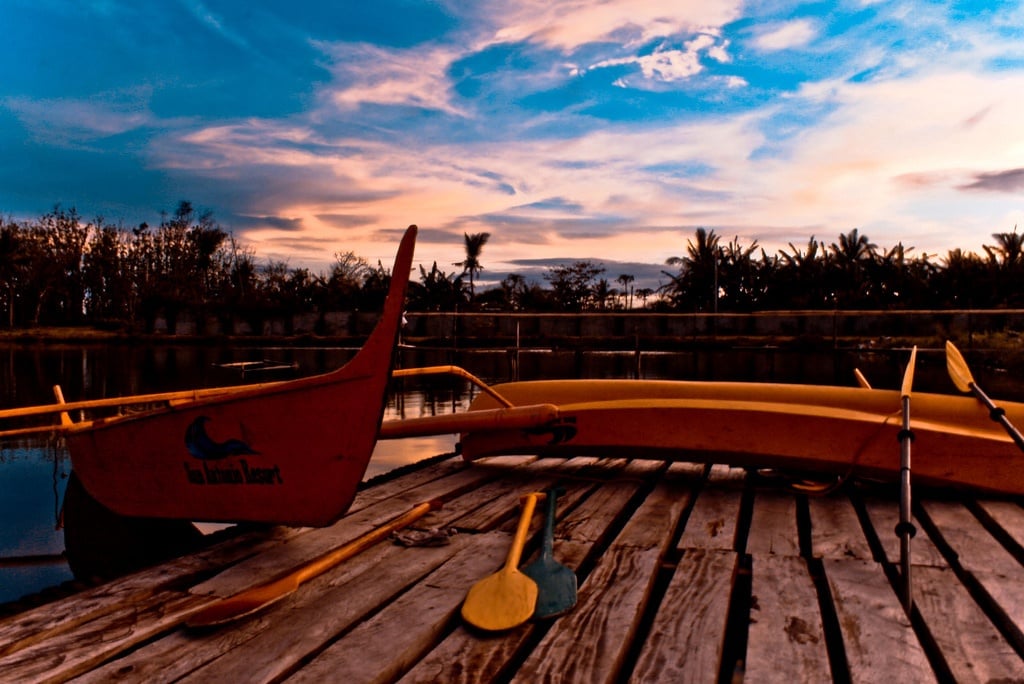 Image credit: Diomil dela Pena
Though Mar Roxas was not born and raised in Roxas City, the Roxas clan, including his father Gerardo Roxas and grandfather President Manuel Roxas, came from this place, so it's still worth highlighting.
If Biyaherong Barat fell in love with Roxas City, there's no doubt, you will too! Every seafood lover must visit Roxas City in their lifetime — after all, it's the seafood capital of the Philippines! Plus, you don't need to travel too far to enjoy the beach. Just a few kilometres from the city centre lies Baybay Beach. Here, you will find the freshest seafood in town — definitely a perfect place to have a romantic dinner with your special someone. Can't get enough of the beach? Explore the nearby islands of Olotayan and Mantalinga, and go snorkelling, sailing, jet-skiing and scuba diving!
If you wish to experience the city more, walk around the Capiz Provincial Park, Roxas City Plaza and La Playa de Roxas People's Park. A trip to Roxas City would never be complete without paying a visit to the ancestral house of President Manuel Roxas — the city is named in honour of him after all!
Instead of going to Philippine destinations people always rave about, why not spend your next long weekend in the underrated but undeniably alluring Roxas City instead? You'll never regret it!
Also read: 15 Totally Underrated Destinations in the Philippines
You see, the Philippines is truly beautiful — it has a lot of potential for tourism and economic growth. So vote wisely, and choose the deserving leader who will love, honour and protect the country for our children and our children's children!