Contributed by hANnaeYTHING
My Facebook memory shared a photo of my Kota Kinabalu trip last year and it prompted me to write about that exciting and memorable trip. An airline launched a direct flight from Cebu to Kota Kinabalu and we immediately booked a ticket and scheduled it on a long weekend. I know that this is a dilemma for someone who is a corporate slave like me. It should be planned on long weekends to maximise the trip.
Also read: 9 Long Weekends in the Philippines in 2016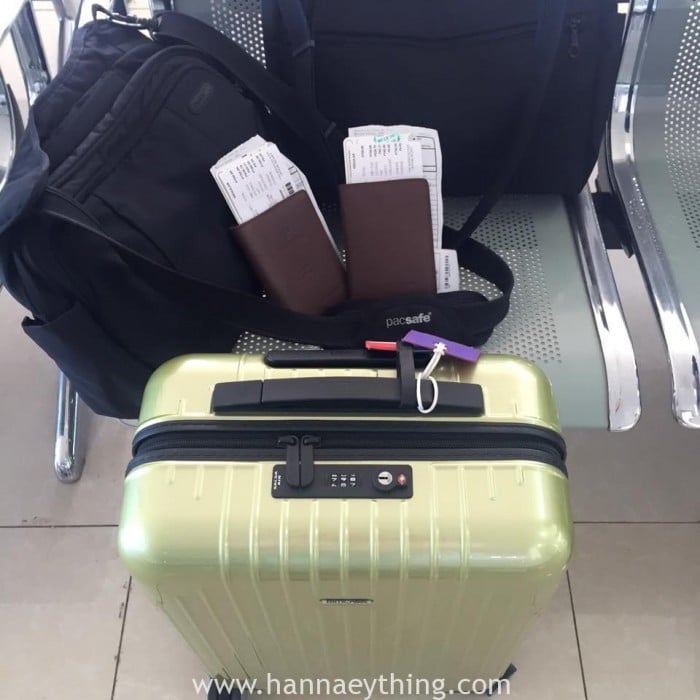 Day 1
Our flight was delayed for two hours so we arrived famished at around 8pm. The hotel we chose was just in the middle of the city for convenience and proximity to malls and bus stops. We stayed at Le Hotel Kota Kinabalu. Our first agenda after we settled in our hotel room was to have dinner at the famous Nando's Restaurant. It was actually my first time to eat there and they did not disappoint me. We ate at the restaurant located inside Oceanus Waterfront Mall. It has a nice view at the back although we were not able to appreciate it much because we already arrived late. Nonetheless, the food was great and the service too! We tried their Portuguese flame-grilled butterfly cut chicken with their signature Peri Peri sauces. I am not a big fan of spicy food so I chose the wild herb and garlic sauces but for those who love spicy food, this place is your piece of heaven!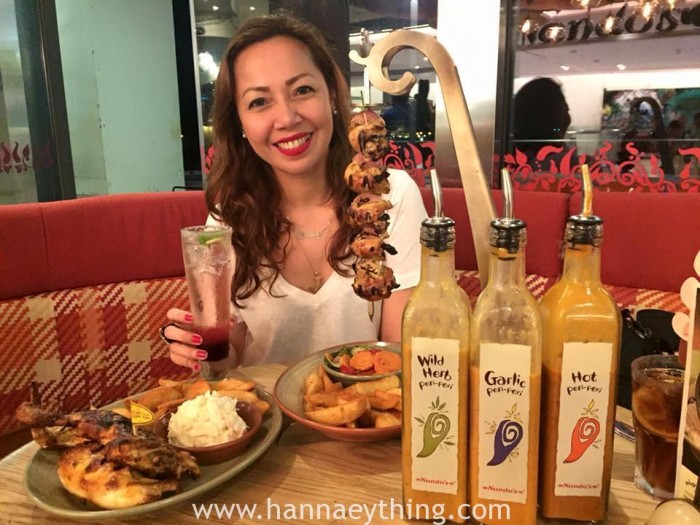 A variety of sauces to choose from. We bought 5 bottles home.
We ended our first night over a cup of Starbucks coffee which is located inside Oceanus Waterfront Mall too and bought my City Mug collection.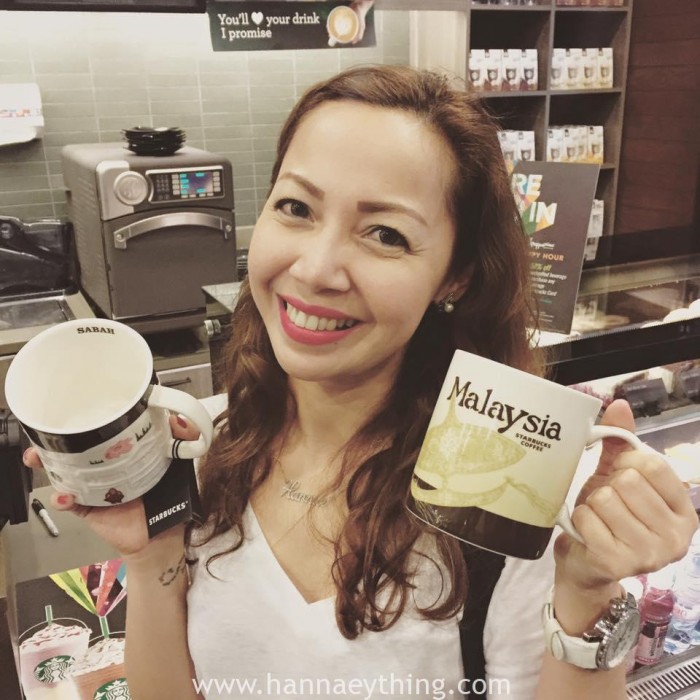 The happy mug collector!
Day 2
We woke up early the next day because we were going to explore Mt. Kinabalu Park. It is Malaysia's first ever UNESCO World Heritage Site. We went there before the earthquake hit KK last June 5, 2015. I am glad to know that the climbers can now climb up to Low's Peak Summit as of December 1, 2015, but only up to 135 permits per day will be issued by Sabah Park.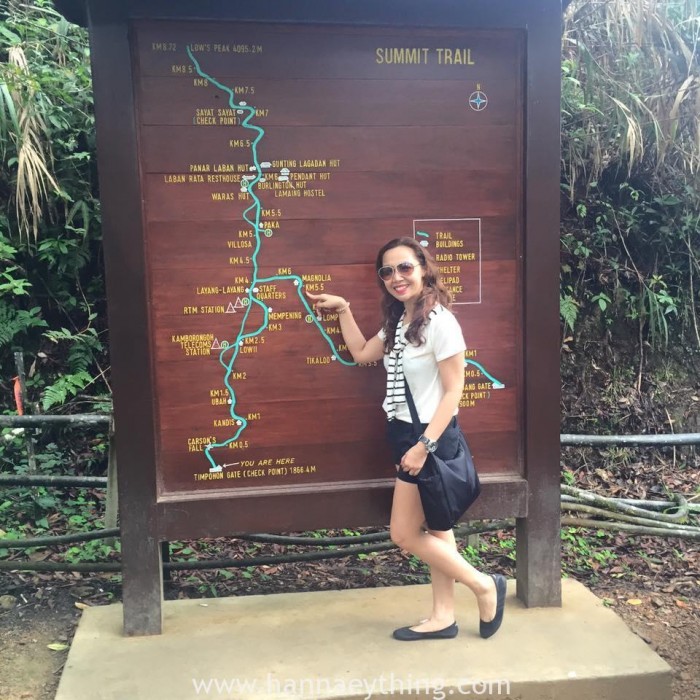 We went there through a bus. We explored the park and the botanical garden. It was a day of walking around the vast Kinabalu Park and enjoying nature at its best.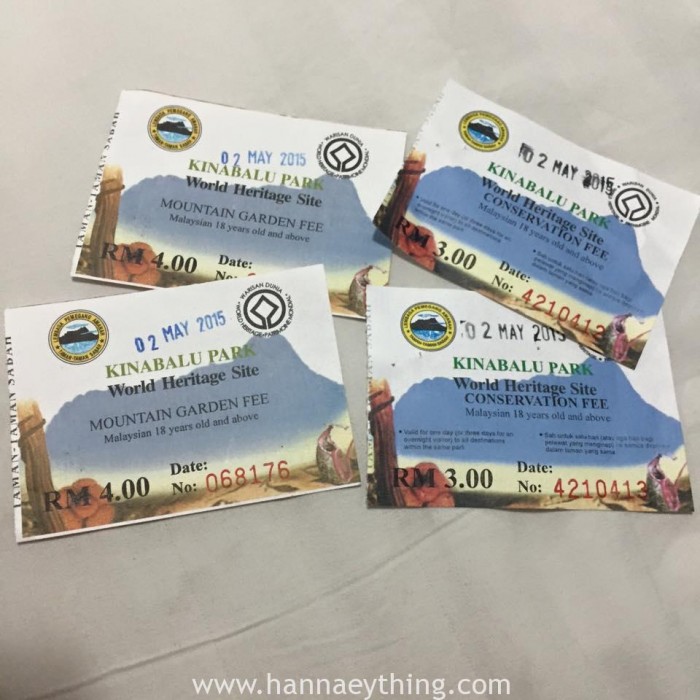 Fees for Kinabalu Park and Kinabalu Botanical Garden.
We then headed back to the city to have a late lunch at The Chicken Rice Shop. It is one of the famous restaurant chains at KK but we were not impressed with the food. It is a bit pricey for plain tasting dishes.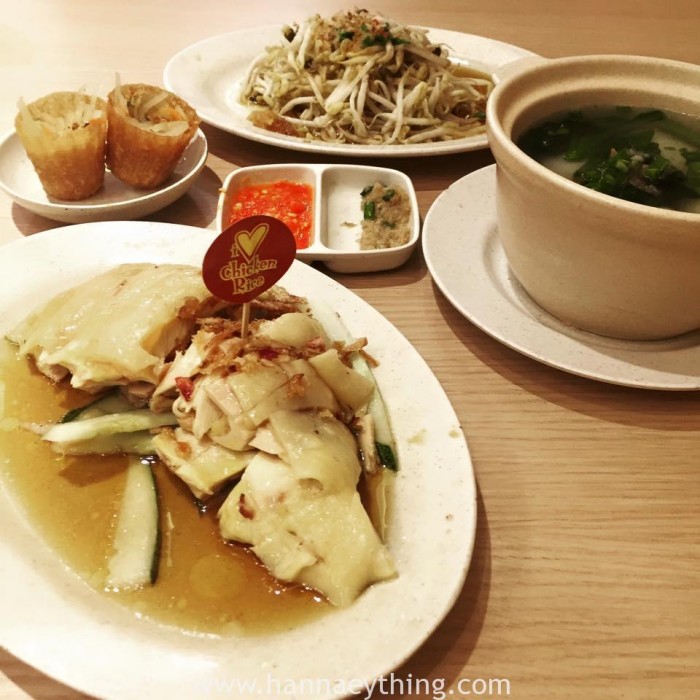 The Chicken Rice Shop
Our next stop was the Old Town White Coffee Restaurant. I used to buy 3-in-1 Old Town Coffee in Zamboanga barter trade, and I really love it, but this one is the real deal! So much better than their instant coffee, and their laksa is also delicious. Prices of Malaysian goodies in Zamboanga is basically just the same as the price at Zamboanga Barter Trade so better shop at Barter Trade.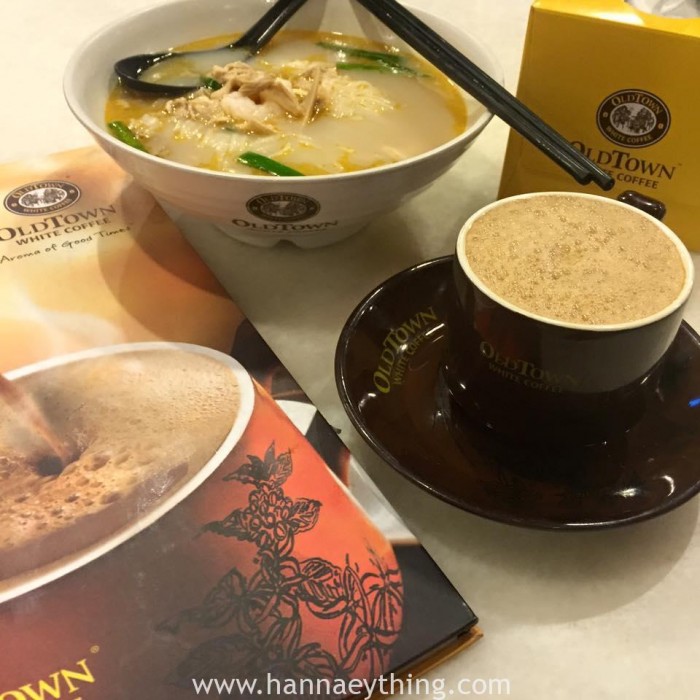 Our last stop was Fatt Kee which is located under Ang's Hotel at Jalan Pantai. At 9:30 pm, the restaurant was still so full of customers. We have to wait for around 30 minutes to secure a table. The wait was worth it! Their chicken was such a tummy delight that even if we were still full, we were able to finish the whole platter of chicken wings!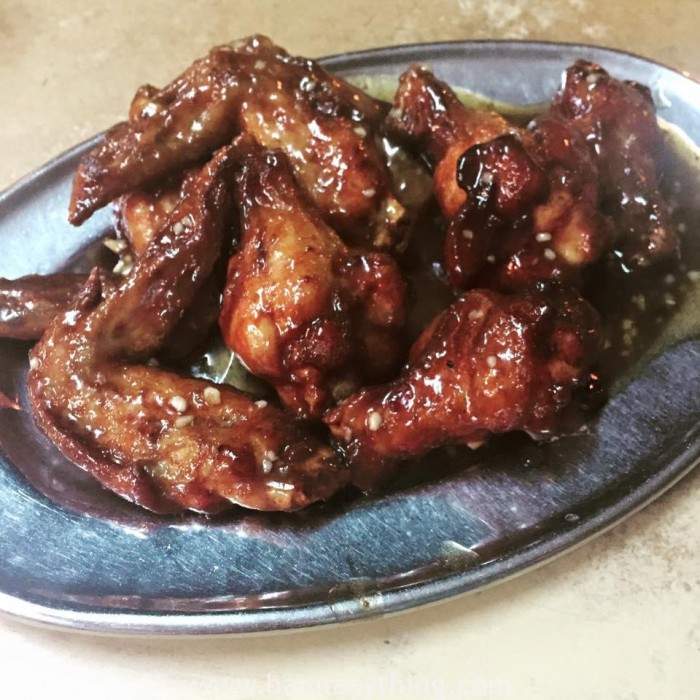 Day 3
The next day we took our brunch at the Kedai Kopi Yee Fung restaurant, I swear this is the best laksa I ever tasted paired with their teh tarik. There are so many people, and we patiently waited for our table. Good thing, it is okay to share a table with anyone since their tables can accommodate up to 6 persons.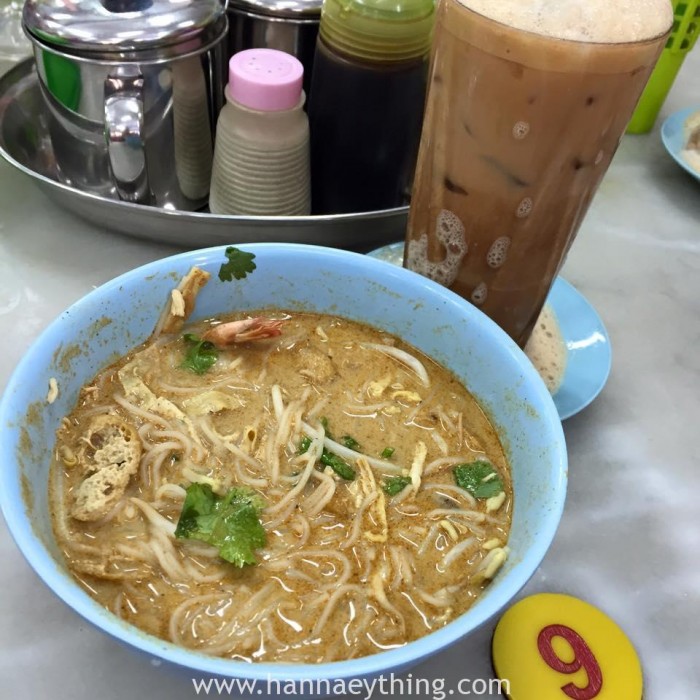 We went around Gaya Street Sunday Market to buy some ref magnets. When around Gaya Street, never miss buying Kelapa Pandan. This is a tiny buko with a very very sweet juice inside.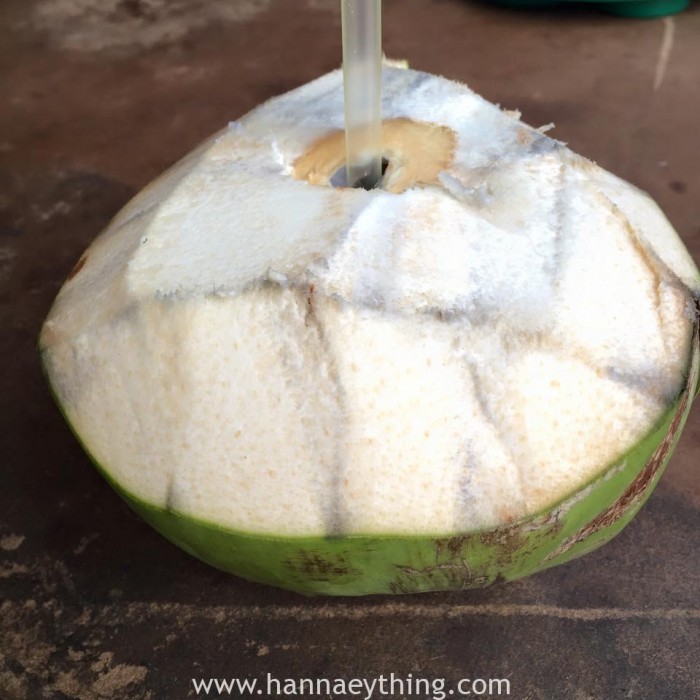 Sold at 2 Malaysian Ringgit each
We were already so full that we decided to just take out Hainanese Chicken from the famous 5 Star Hainanese Chicken & BBQ Restaurant which was also full packed with customers.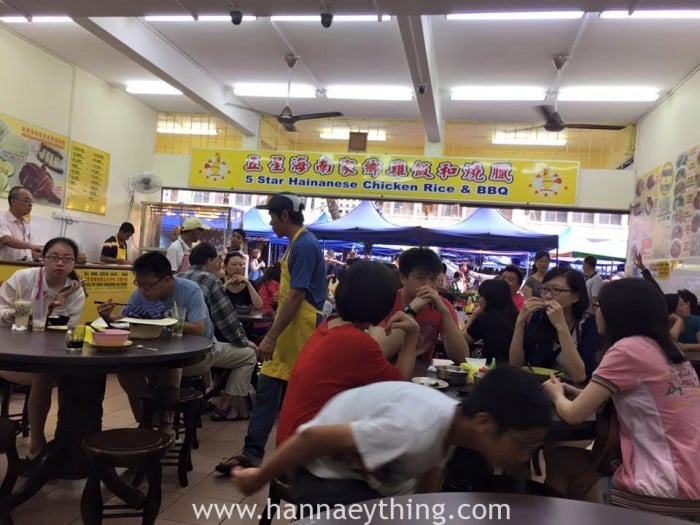 We went back to our hotel, checked out and headed down to Centre Point Shopping Centre to wait for the Shuttle ride going to Shangrila Rasa Ria. It is approximately an hour trip from the city to the hotel.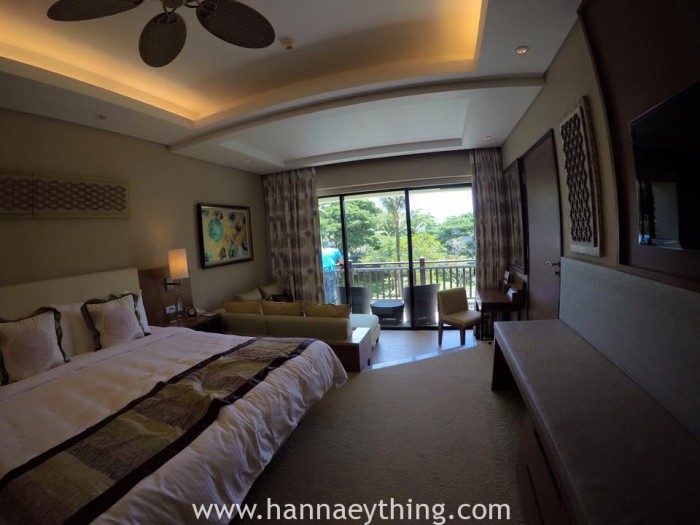 Our Malaysian themed room was big, the bed was so comfy and the entire room was so homey. Shangrila Rasa Ria is the home of the eco-friendly championship golf course and the magnificent Spa at Pantai Dalit Bay. Unique to the resort is the Nature Interpretation Centre, gateway to the Nature Reserve.
Also read: 10 Coolest Places in Malaysia for Your Next Staycation
We went out to chase the sunset at the beachfront and we were blessed to witness a sunset in front and a double rainbow at our back. It was so amazing!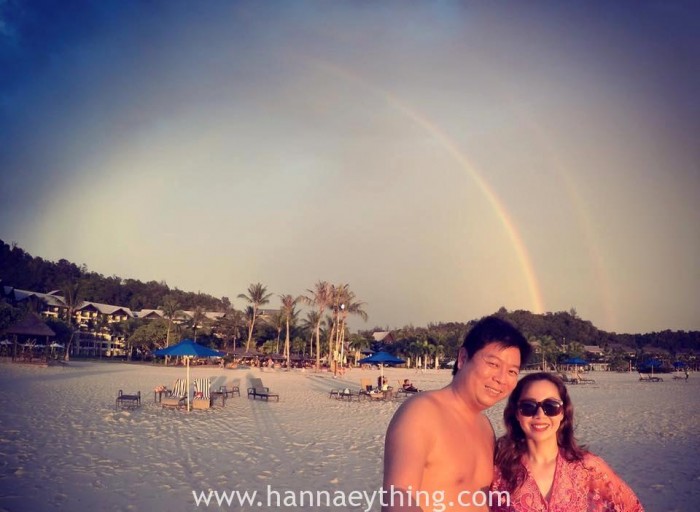 Day 4
Woke up early the next day for our morning gym routine before a big breakfast buffet, but this time, we opted to run for more than an hour around the scenic land of Shangrila Rasa Ria. After too much binge eating, I believe that I need to burn those calories.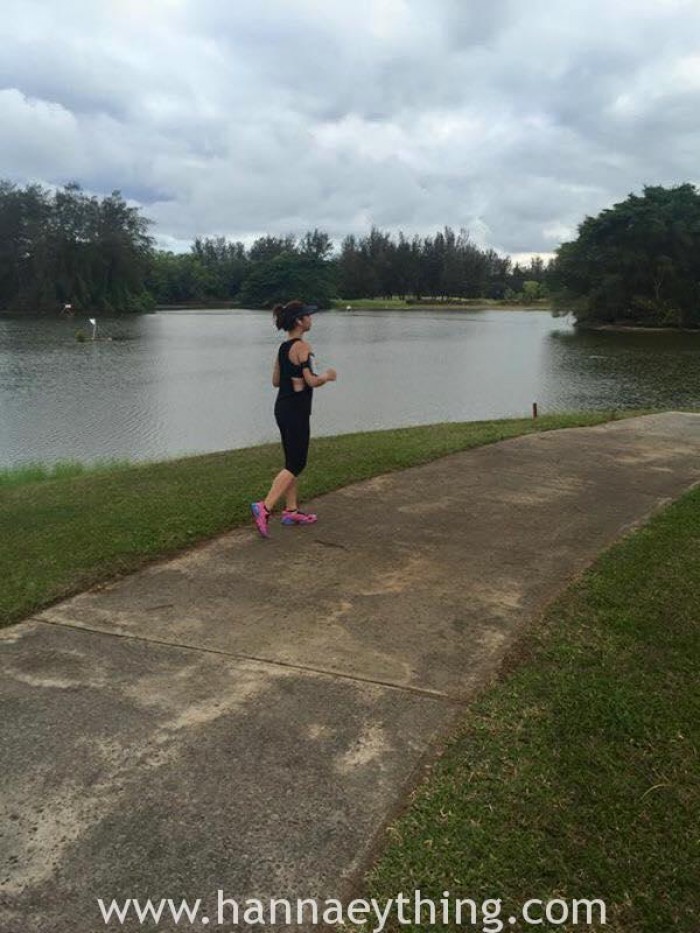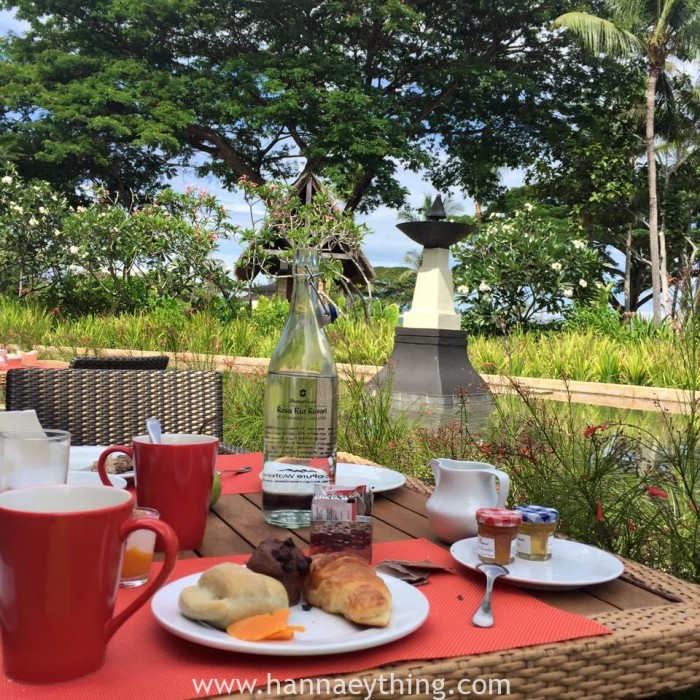 Breakfast with this view
They also made Teh Tarik in front of us. It was really cool!
After breakfast, we went back to the beach to chill and enjoy the view.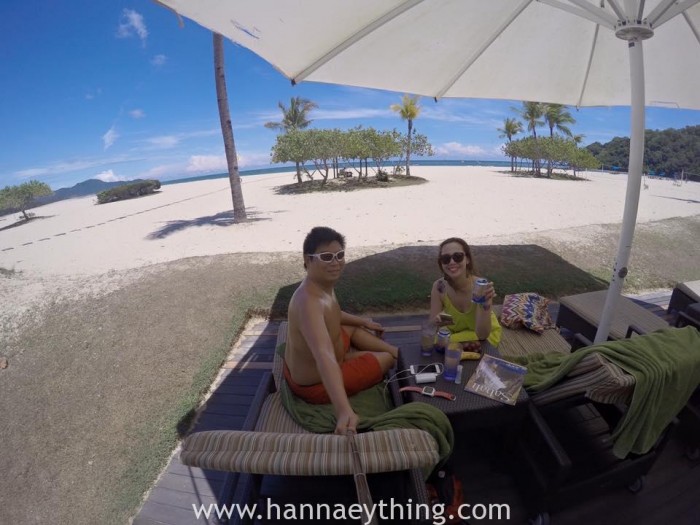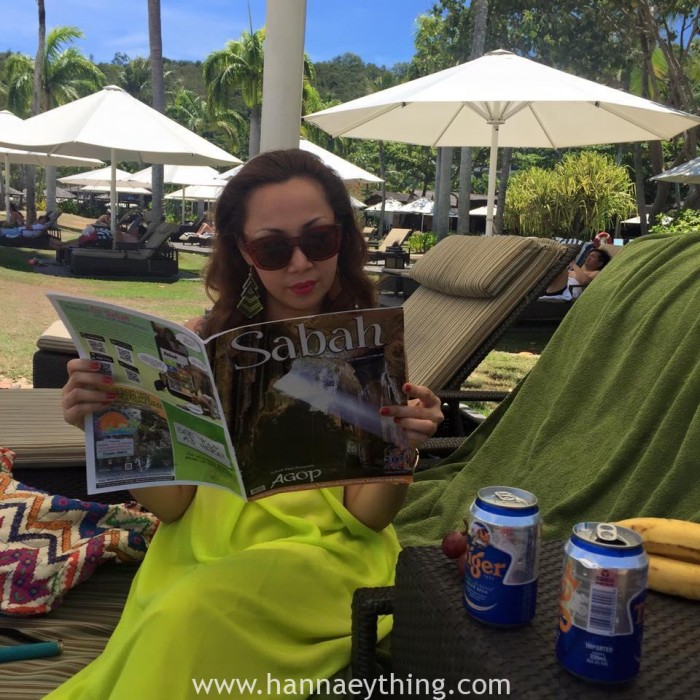 After lunch, we checked out and took a cab going to the airport. It was so nice of the cab driver to pass by the Kota Kinabalu City Mosque before proceeding to the airport.
Also read: Best Things To Do in Kota Kinabalu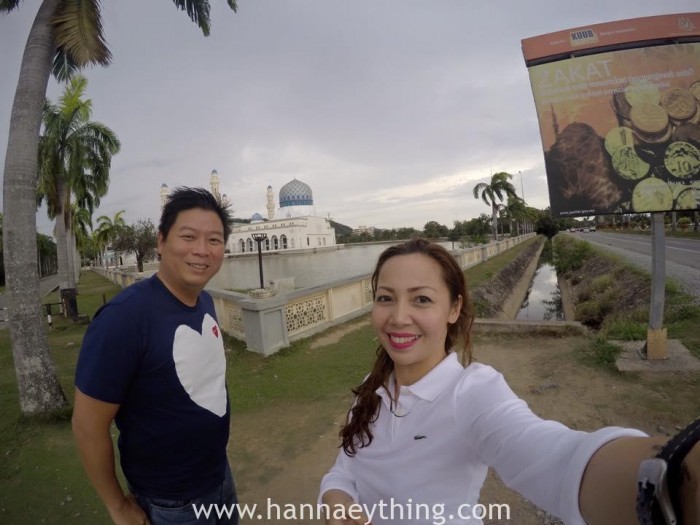 If you want to plan your trip to Kota Kinabalu, here are a few tips I would like to share:
When going around KK, we opted to just roam around by foot because cab drivers do not use their taxi metre. Instead, they will dictate the fare.
For make up junkies like me, there is a Sephora store at KK Times Square and it comes out cheaper than HK or Singapore Sephora store.
For chocolate lovers like me (again), Cadbury chocolates are much cheaper at KK. I  bought around 20 pieces of Marvellous Creations Cadbury chocolates.
For days that our schedule is mostly exploring the city, we opted to stay in a small hotel since we just stayed there to sleep and it did not cost that much. This applies to all our trips, and it could save you a lot of money. However, when we checked in at Shangrila Rasa Ria, we stayed there all the time to enjoy all the amenities that they can offer. But if you do not intend to get a room there, there is also an option of taking a day trip.
Shangrila Rasa Ria staff can provide you with microwave oven upon request. We were able to enjoy the food from 5 Star Hainanese Chicken Restaurant that we bought earlier.
If you want to join Mount Kinabalu Climbing Summit, be sure to register ahead of time. You may visit www.MountKinabalu.com for more information.
Bring enough Malaysian Ringgit since most of the restaurants outside the malls do not accept Credit Cards.
During my first trip to KK which was a few years ago, I went island hopping at Tunku Abdul Rahman Park. If you wish to avail this, you can go straight to Jesselton Jetty and book directly. However, for diving enthusiasts, you may need prior arrangement with a dive centre. For more information, please visit www.sabahtourism.com.
Explore Malaysian food! They are such a delight to our tummies but don't forget to bring anti-diarrhea medicines especially for those with sensitive tummies.
Life is too short, travel and explore!