It's no secret that Pinoys make up a huge chunk of La Casa de Papel fans from all over the world. The hit Netflix series' newest character was given the alias "Manila", after all!
If you haven't quite moved on after finishing the show's latest season, we've got some great news for you. La Casa de Papel's head writer and executive producer, Javier Gómez Santander, will be giving a free online lecture for Pinoys on 28 Apr 2020!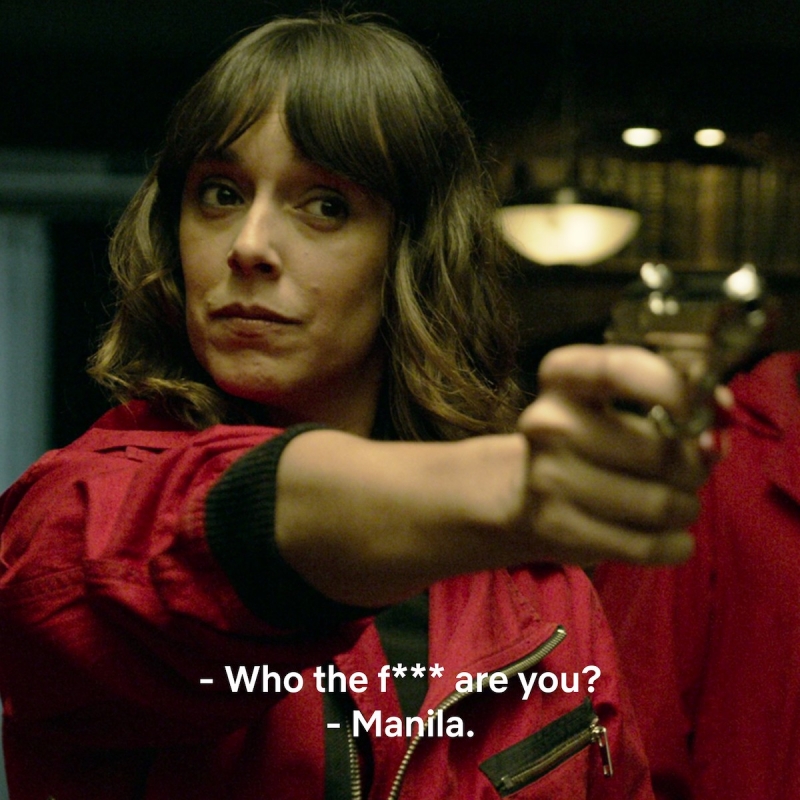 In addition to Manila, the talk will also be made available in Tokyo, Berlin, Nairobi, Helsinki, Denver, and Bogotá — cities that also happen to be aliases for thieves from the show.
Also read: 5 Addicting Spanish TV Series You Should Definitely Binge-Watch on Netflix
Details on the La Casa de Papel online lecture
Who's hosting it?
This online lecture will be presented by Instituto Cervantes de Manila in collaboration with the Embassy of Spain in the Philippines. Javier Gómez Santander will be delivering the talk in Spanish; however, there will be a simultaneous English translation. 
What's it about?
The talk is entitled A Couple of Secrets the Professor Taught Me to Make a Hit TV Show. In line with this, it will focus on how La Casa de Papel was able to achieve international success.
When and where will it be held?
It will take place via Zoom on Tuesday, 28 Apr at 7pm.
How can I join?
The talk is open to all, with no prior reservation necessary. However, slots are limited. Between 6.45 and 7pm, you may click on this Zoom link in order to enter the waiting room before the videoconference begins. If necessary, guests must key in this password: 1kMNG1. 
In order to listen to the conference in English, you can select the appropriate interpretation option on Zoom. There will also be Q&A button for those who'd like to send in any questions.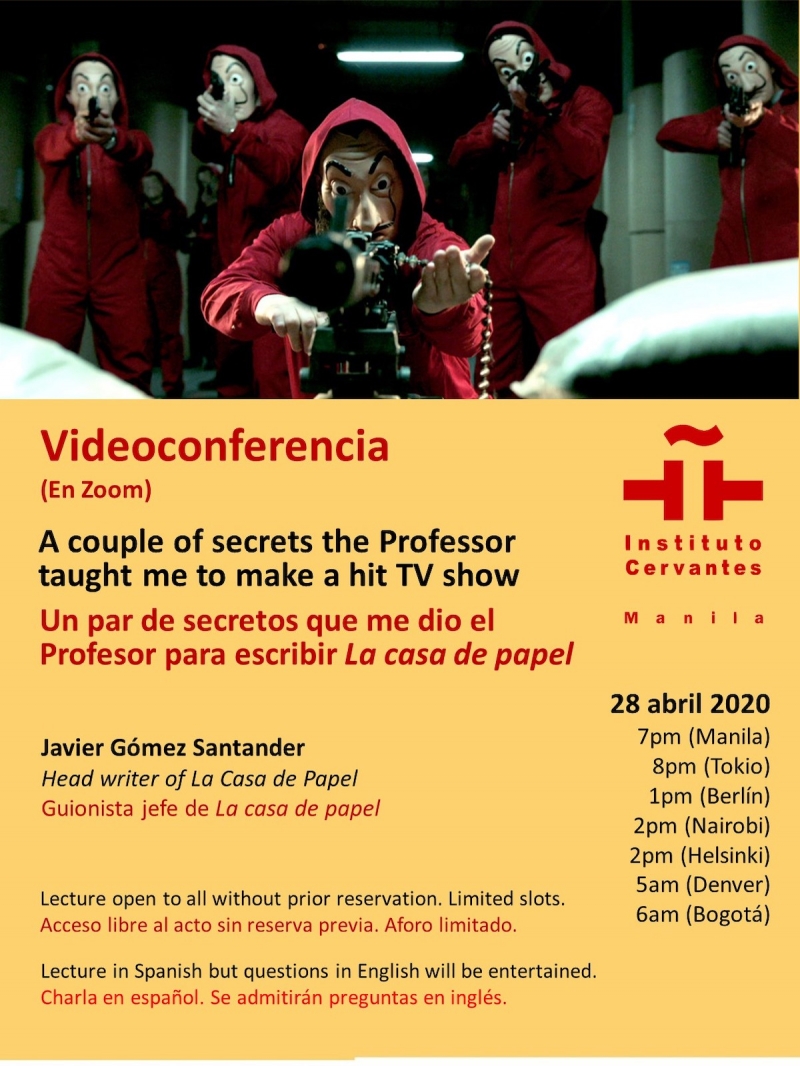 For more information, check out Instituto Cervantes de Manila's Facebook page.
---
Featured image credit: La Casa de Papel | Instagram.