Many things whip up memories of our annual Christmas celebrations — blinking lights and colourful parols, the toasty aroma of bibingka and puto bumbong, Christmas carols blasting in crowded malls, an endless series of family reunions… Filipinos just love this season, and my whole family and I are certainly die-hard fans!
Admittedly, the changing times have shifted the priorities of each family member. We don't celebrate as much Christmas traditions together anymore. Still, we make sure that we have the basics covered: a tree set up as early as September; a fun-filled Noche Buena with hamon and keso de bola; a run-through of the nativity story; exchange gifts and prayers; and, most especially, the loving presence of one another.
This year, we decided to mix things up a bit. I invited my family to visit Lakbay Museo, and here's everything we loved about it!
Also read: Lakbay Museo: An IG-Worthy Museum in the PH
1. Christmas decorations lining up the attractions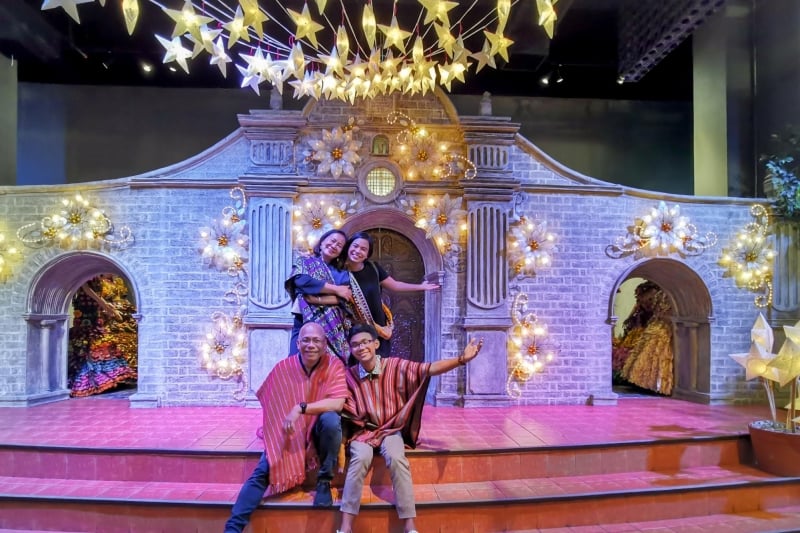 Paying homage to the Christmas spirit, Lakbay Museo created its very first Paskong Pinoy Village for its visitors to enjoy. Parols of all shapes and sizes hang from the ceilings. Dreamy fairy lights line the attractions. Just look at this sparkling replica of Bulacan's famous Barasoain Church!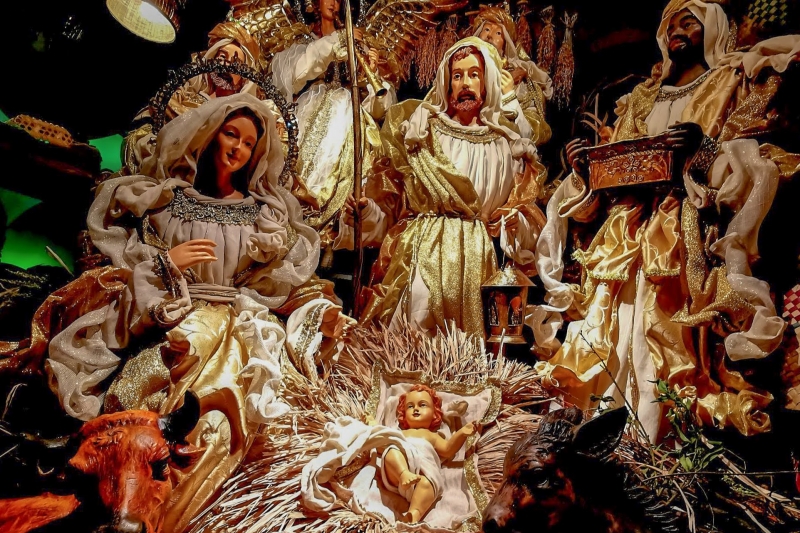 Aside from the usual features in Lakbay Museo, there were multiple attractions specially made for the Yuletide season. (Check out the huge belen underneath the native Ifugaoan bahay kubo!) These installations enlivened our Christmas spirits, and we were definitely merry throughout the tour.
2. A taste of our provincial home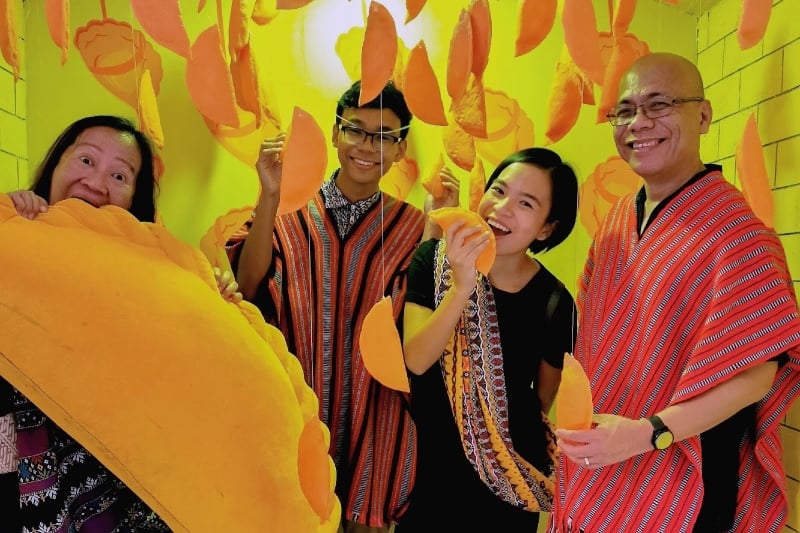 Every year, we travel to my mother's hometown in Ilocos Sur to celebrate the New Year with our extended family. Honestly, we always wish to stay longer in the province, but work and school constantly demand us back in the city.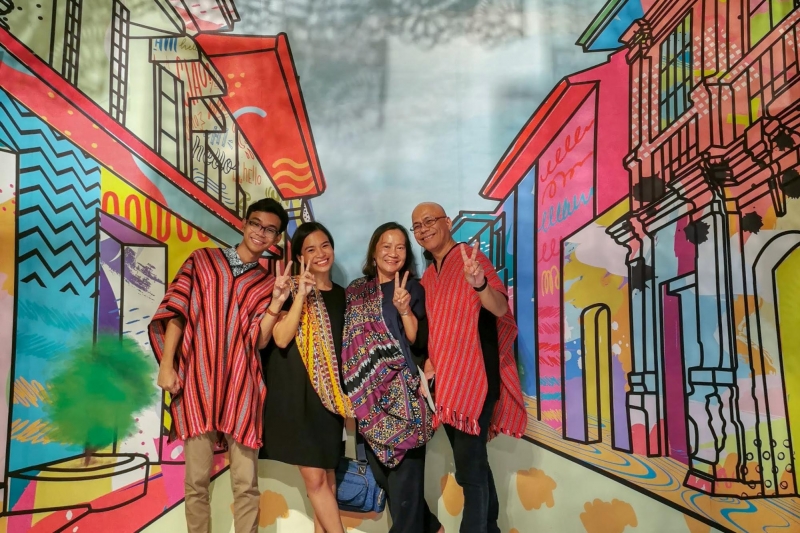 Lakbay Museo provides a mini-tour of the whole Philippines; obviously, Region I was our favourite part. As we waltzed through the model, we saw numerous things that reminded us of home. Of course, we made sure to take photos with the replicas of delectable Ilocano dishes before we posed in front of a painted backdrop of Calle Crisologo.
3. The fascinating historical and cultural lessons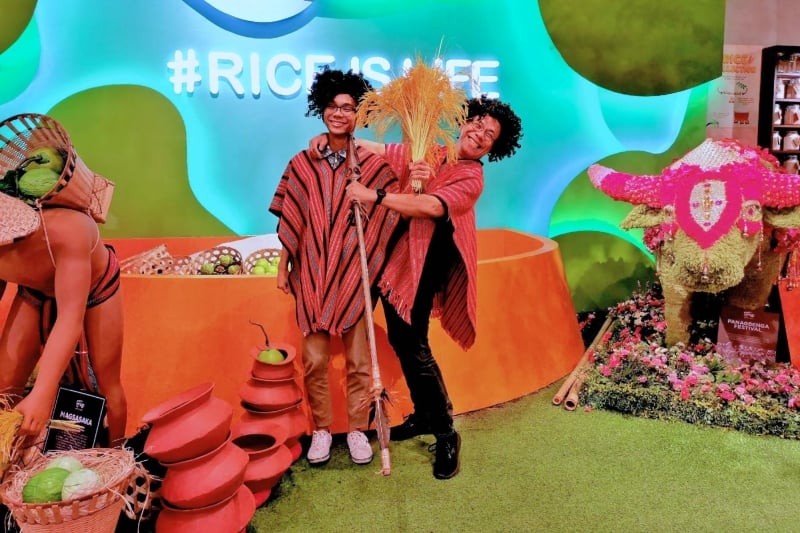 My parents adore history. A quick read through a book is enough for them to understand a narrative. As for me and my brother, who both grew up in the digital age, we appreciate having visual aids to assist our education.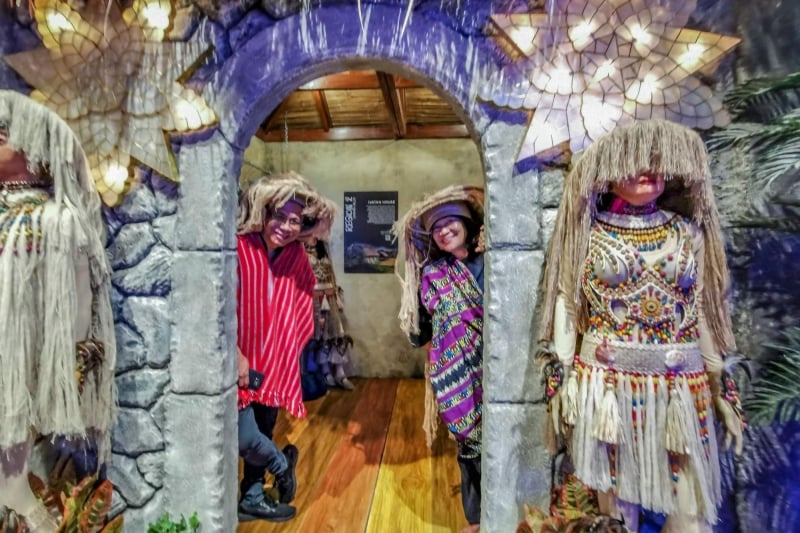 Like most museums, Lakbay Museo aims to inspire learning. To be specific, the museum was founded to expose tourists to the cultures and histories of the different places in the Philippines. With the interactive facilities, Lakbay Museo made it easier for my brother and I to grasp the diversity of our country!
4. The fun and interactive photo ops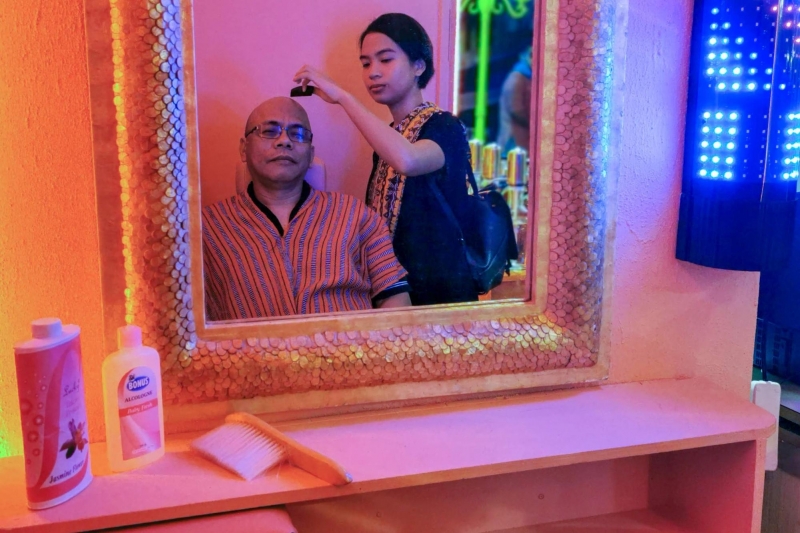 Believe it or not, my family and I don't really enjoy having our photos taken. But if the photo ops are fun, we're totally be down for them!  Lakbay Museo is full of charming areas for picture-taking because the museum was founded with the vision to treat millennial travellers. And boy, did we maximise each spot!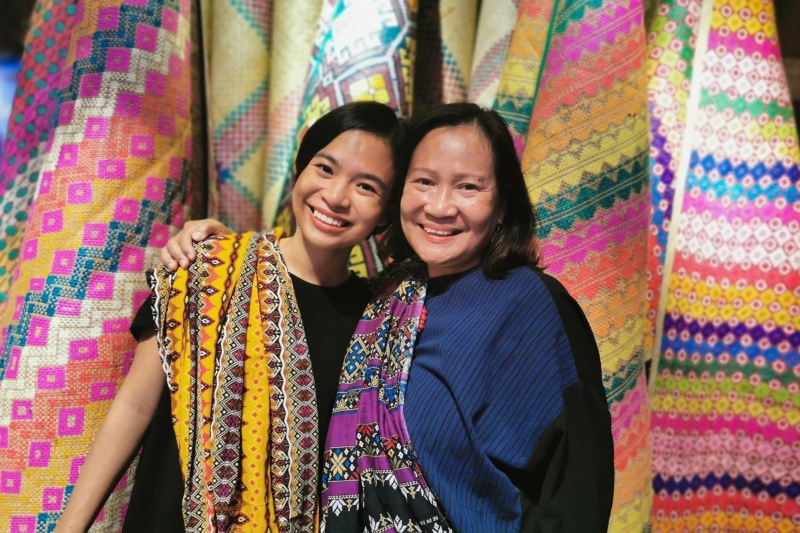 My mom loved that the museum offers ethnic garments for its visitors. Because of this, we didn't even have to stress about our #OOTDs! With our vibrant malongs, all that was left for us to do was pose in front of the intricate patterns of banigs and textiles.
5. The 3D spaces and multisensory experiences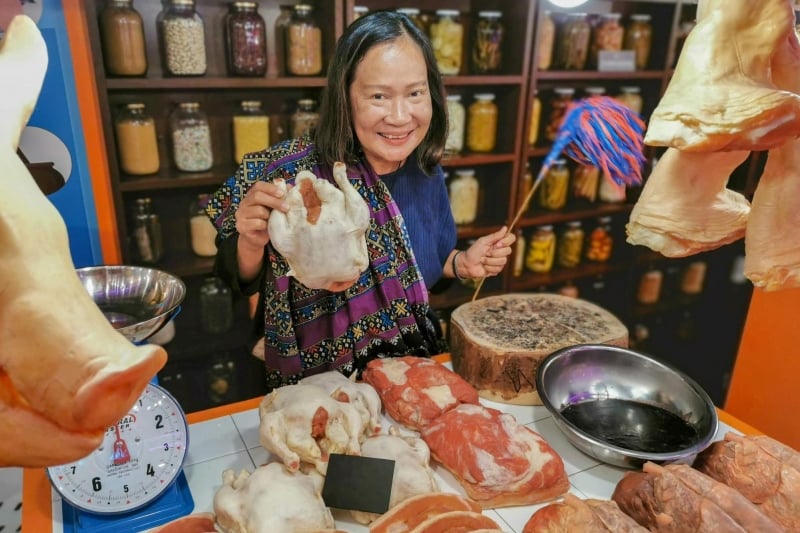 When my brother was younger, all he dreamt about was becoming a truck driver. He thought trucks were cool, so much so that he wanted to work hard enough to afford and drive his own truck. I think we all had bizarre dreams as children. 
My mother revealed her childhood dream while we were in Lakbay Museo: she always wanted to swat flies in a market. We had fun seeing her dream come to life — for the 'gram, at least!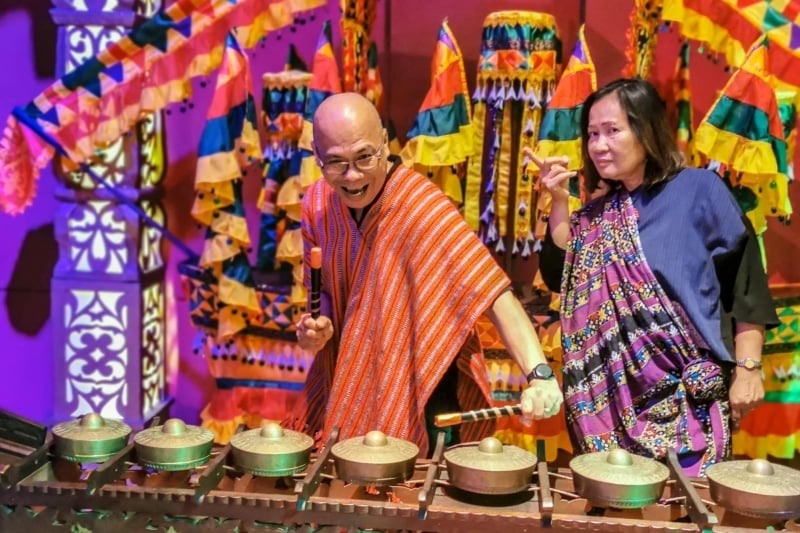 Through the well-crafted props, our whole family enjoyed playing market vendors, musicians, dancers, and farmers. But beyond the photos, we also enjoyed the activities offered in each spot. We toasted various flavours of local wine, tasted different types of vinegar, and gobbled up countless sticks of street food. Because what's a Filipino family getaway without a food trip?
6. The eye-opening art installations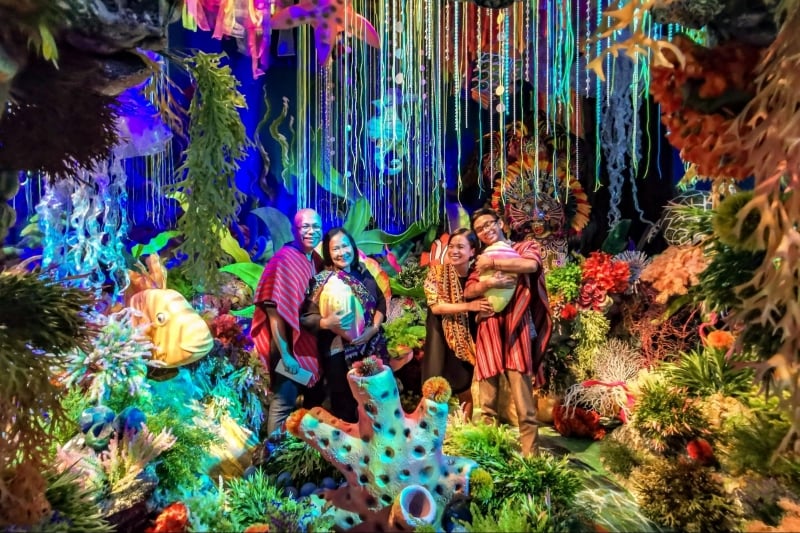 Lakbay Museo incorporates numerous advocacies into its installations. For our family, the most captivating one was the underwater installation in the area of Western Visayas. Local artisans crafted each item using old rubber tires, car mats, slippers, and other scrap materials.
Atop the installation, we saw plastic bottles that symbolised trash floating around our waters. Our tour guide explained that the Philippines is the third biggest contributor of plastic waste in the world, and that our beautiful seas are suffering because of this. As eco-warriors, my mom and I salute this museum for sharing this advocacy with their guests.
7. The captivating festival performances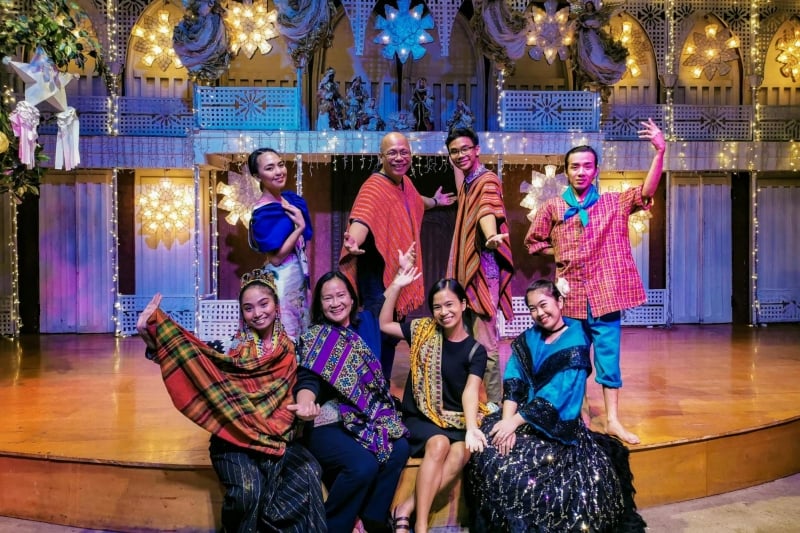 Although I adore our fiesta culture, I just can't stand crowds. To be brutally honest, I can't even remember the last time I attended a festival because of my fear of mobs! 
This said, witnessing various native dances without having to deal with hordes of people is probably one of my favourite things about Lakbay Museo. The extremely talented performers of the museum come from all over the Philippines, mostly representing different minority groups like the out-of-school youth, persons with disabilities, and senior citizens.
My parents thought this aspect of the museum was what brought the experience to life. Everyone was kind, cheery, and enthusiastic to entertain and serve. After our tour, my dad even expressed: "If a ticket meant supporting these people, I'd gladly return to Lakbay Museo."
Also read: 5 Reasons Why You Should Visit Philippine Museums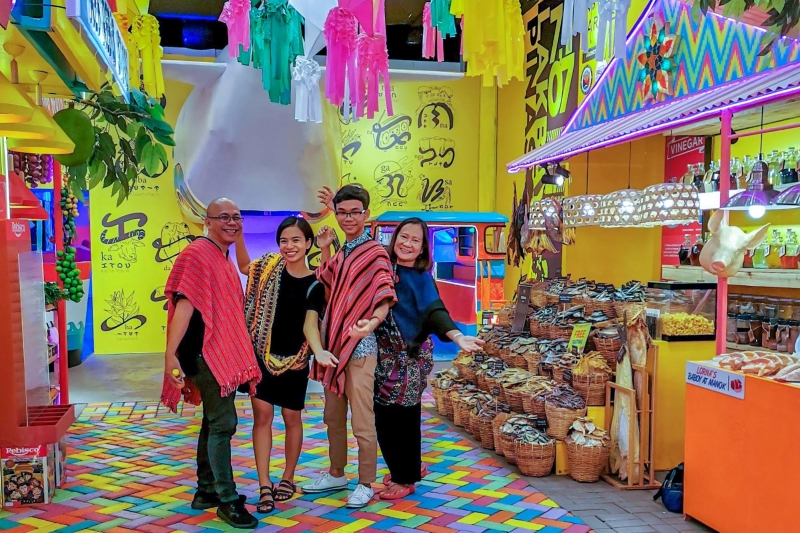 This season is all about giving, and I'm happy that I was able to give a little bit of my time to share this experience with my family. Christmas traditions may be changing, but our loved ones will always be the biggest reason for us to celebrate.
---
Lakbay Museo Paskong Pinoy Village runs from 13 Oct to 23 Nov 2019 only. Regular tickets are sold at ₱799, while online tickets are priced at ₱699. For inquiries or bookings, visit the Lakbay Museo website or Facebook page. Special thanks to Lakbay Museo for inviting TripZilla Philippines to this event.