Contributed by The Little Lai: Beyond Limits
Cebu has a bunch of pristine beaches. Each one suited to different kinds of travellers, whether they're in it for adventure or relaxation. In the province of Cebu, you'll find beaches with jagged stony shores, hidden white sands, turquoise lagoons and places with a tumultuous surf. Exploring Cebu is like living in a paradise that is full of adventure with hundreds of interesting destinations to see.
Also read: 5 Hours in Cebu: How I Explored these Beautiful Spots on My Layover
I spent my day in the emerald town of Badian, surrounded by a long stretch of white sand. The three-hour ride from Cebu South Bus Terminal to Badian gave me enough time to take in the stunning scenery along the way. I loved breathing in the fresh air and refreshing aroma while the cool breeze touched my face.
Located in this same area of lapis lazuli coloured waters, and a thick canopy of coconut trees, is Lambug Beach. The unspoiled Lambug Beach in Badian is a secluded beachfront getaway to the South. The beach has a long stretch of white dust-like sand and crystal clear blue water with choppy waves.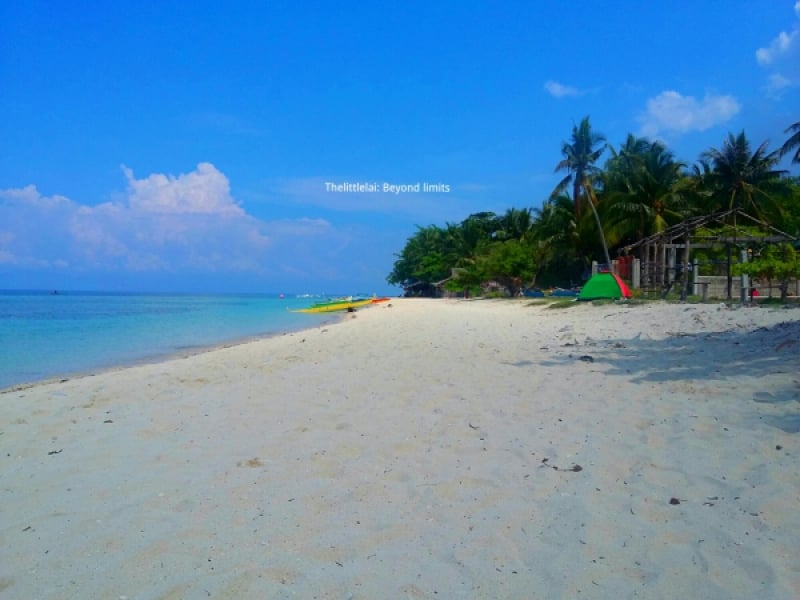 It seemed like I owned the whole beach. I already saw myself relaxing at night while gazing at the bright constellations in the sky. But that imagery would have been better if I was with my special someone.
Like a normal solo traveller, I usually approach strangers when I visit a certain place, especially when I am a first timer in the destination. I went to this humble hut with a videoke machine, but there were already groups of friends who rented the place. Since I'm friendly like what people normally say, they allowed me to use the videoke machine. I sang like nobody was listening and watching.
Also read: 12 Must-Try Foods  at Cebu's Sugbo Mercado
After videoke, I decided to lie down at the shore while listening to the wind blow against the calmness of the sea. It was really peaceful, maybe because it wasn't that crowded. The beach is perfect for those who want to have a quick break and be one with nature.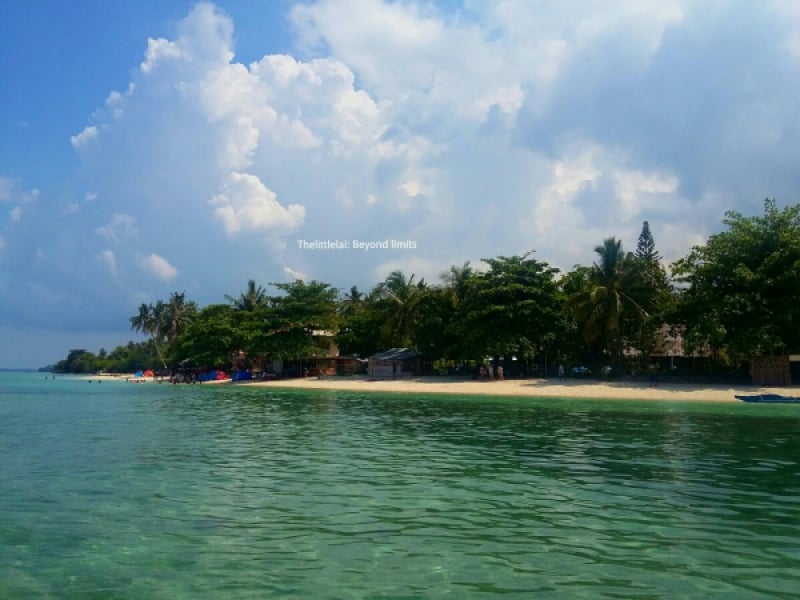 Since Lambug Beach is still under development, there are no high-end resorts in the area, but it has many cottages available to rent by the shore. So far, the only resort that stands out in this location is the Grandest Grandeur Beach Resort and Magic Beach Resort. They both offer air-conditioned accommodations.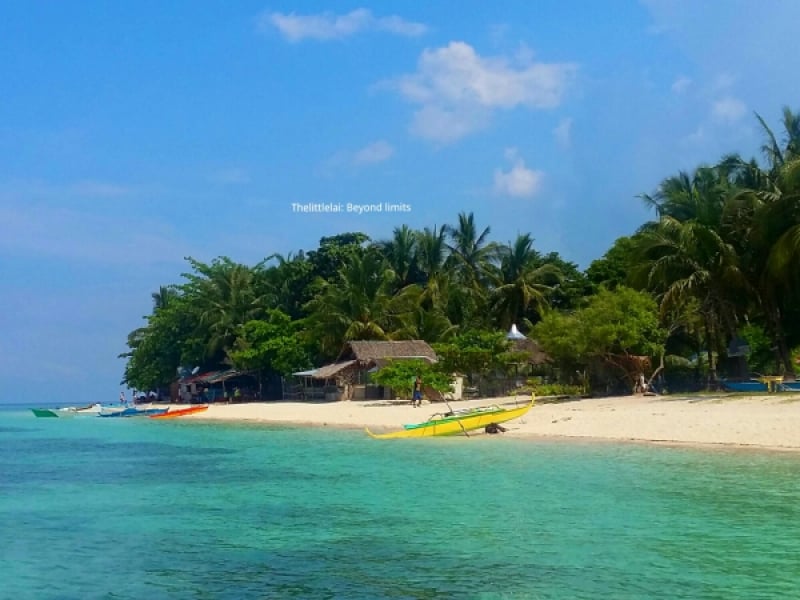 Take your camera out at dawn or dusk, and take photos of the view. I wasn't able to witness the sunset since I went back to Cebu City around 4pm. I had something scheduled back in the city.
How to get to Lambug Beach
From Cebu South Bus Terminal, ride a bus bound for Badian. The fare is around ₱120-140. Tell the conductor to drop you off either at the town centre or at the Lambug Beach turn off. From there you can hire a tricycle that can take you to Lambug Beach. The fare is ₱25 per person.
If you're going to use a private vehicle, just drive down south. When you reach the Carcar Rotunda, take a right turn going to Barili and the rest of the Southwestern town. When you reach the Badian town centre, continue driving until you see a big sign on the right side of the road that crosses off the turn to the Cebu International Golf Course and Resort. When you see the narrow street, just continue driving until you reach Lambug Beach.
Possible travel expenses
Cebu to Badian (back and forth) = ₱240
Badian to Lambug Beach (back and forth) = ₱50
Food = ₱200
TOTAL = ₱490
Note: you'll save more if you travel there with your friends and you can also rent a cottage for your convenience.
Travel tips
There are small stores in Lambug Beach, where you can buy some drinks and snacks. If you need more, you can go to the Market of Badian.
Be responsible with your garbage.
If you're planning to stay there for the whole night and want to save some money for your accommodation, you can bring your own tent.
Bring necessary things if you stay overnight for your own convenience.