Honest question: Can you truly see yourself exploring every city, every territory and every country in the world before you die? My answer — No. Not that I think it's highly improbable, but some places simply don't appeal to me as much as others do. Laos, Indonesia (I've only been to Batam), Macao, South Korea, and Canada are all on that list (Surprise!). Ironically, I found myself in two of these destinations this very year — Macao in March and July, and just recently, I had my first Laos travel. And guess what? Both countries captivated me and now hold an irreplaceable place in my heart. How that happened, I can only ascribe to one specific reason:
I gave them a chance.
For Laos, my friends and I were thinking about how we could maximise our barkada trip to Thailand. And somehow, somewhere during one of those meetings, Laos came up. We thought of looping from Chiang Mai to Luang Prabang and Vientiane, then finally to Bangkok in less than two weeks. Except for Vientiane, everything went according to plan. But given our limited vacation leaves, we only had three nights for our first Laos travel. Nonetheless, that was more than enough time for me to fall in love with the country, enough to make me yearn for a chance to be back on its soil even as I write this.
Also read: Luang Prabang Or Vientiane: Which City in Laos Should You Visit?
But hold on, why the indifference?
As some of you know, direct flights from Manila to Laos are practically unheard of, making it the least accessible Southeast Asian country for Filipinos, along with Myanmar. We first have to fly to either Thailand, Cambodia or Vietnam, then take a connecting flight to Vientiane or Luang Prabang to enter the country. Bus, train and boat trips are an option too. In fact, we travelled here for the first time by taking the three-day Chiang Mai to Luang Prabang bus and slow boat trip!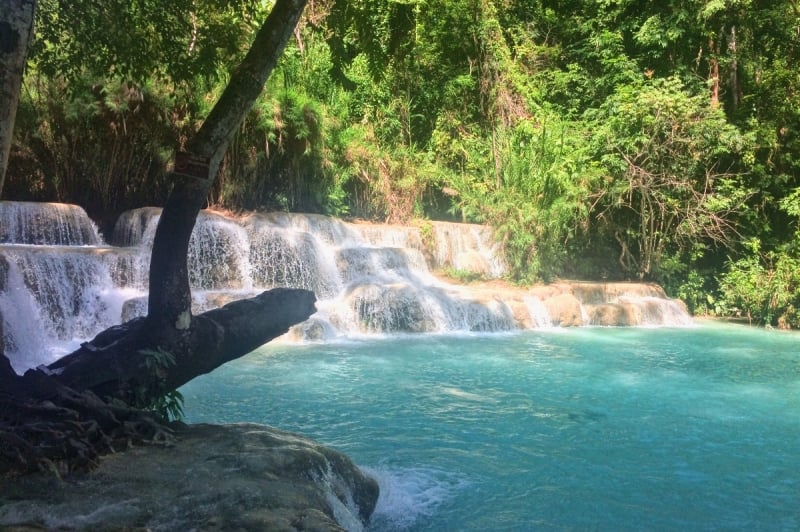 But the lack of direct flights to Laos aside, Laos just happened to be one of those places I didn't have much knowledge about, hence my lack of interest in it. During the few times I made an effort to know more about it, my research showed me limestone mountains like the ones in Palawan, temples similar to the ones in Thailand, and French architecture resembling the ones I'd seen in Vietnam. So then, what makes a Laos travel special, and why would going to the country make any difference?
Note: I've only been to northern Laos, specifically Huay Xai, Pak Beng and Luang Prabang. The following thoughts only reflect my experiences in those places.
The simplicity
I don't know about Vientiane, but mention paradise and I'd instantly picture verdant forests, fine waters, unobstructed roads, exquisite wildlife, bounteous food, and rustic neighbourhoods — everything I found northern Laos to be. The first place we visited was a sleepy border town called Huay Xai, which is right by the Mekong River. Given our lean season Laos travel, the town was next to empty, as good as a ghost town if you asked me. Stores and restaurants were open yet not a single staff was in sight. It was different for hotels and travel agencies, but only by a hair. While we found it discomforting, especially when roaming the deserted streets at night, it offered a sense of peace. It's one thing I always look for in my trips!
The next day, we were in the small village of Pak Beng as part of our slow boat trip to Luang Prabang. Besides a couple of big hotels, the jungle-laden locale couldn't be any more identical to Huay Xai. The silence had grown on us especially after spending six uneventful hours on the first leg of the boat trip. And with neither televisions nor fancy amenities in the hotel, my friends and I spent the night completely undisturbed.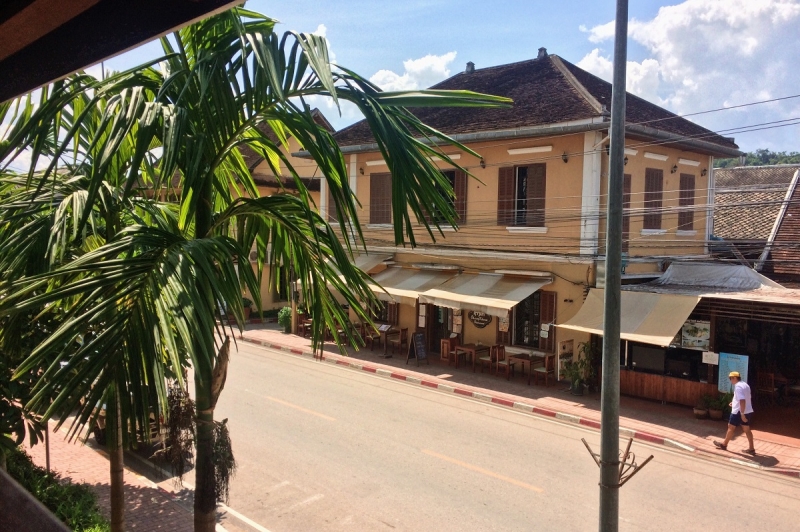 Then, there's Luang Prabang, a city devoid of skyscrapers, casinos, theme parks, or coliseums but rich in natural beauty. What it lacks in those plush attractions, however, it makes up for in coy night markets, hole-in-the-wall buffet eateries and nostalgic European and Buddhist architecture. With low expectations, I was stunned to see how charming the place was. I wouldn't even call it a city in typical standards. But that was exactly how I liked it and I couldn't have asked for anything more.
The hospitality
Growing up in a Philippine province, I got used to the "slow" life at an early age. People value time differently and the people are generally (sometimes overwhelmingly) accommodating. It was the exact thing I experienced in Laos.
At one point during the slow boat trip, I ran out of Laos Kip and Thai Baht just as my breadbasket decided to long for food. My friends only managed to bring biscuits for lunch. As I didn't want to skip a meal, I tried my luck and pulled out my Vietnamese Dongs and US Dollars. Then, I made my way to the boat bar. Using gestures and keywords, I told the staff that we didn't have enough money but that I really wanted a cup of instant noodles. To my surprise, the lady gladly agreed to my request and handed me one in exchange for my foreign bills, even though they don't usually accept them on this side of Laos. Lucky I had taken note of the exchange rates at the time!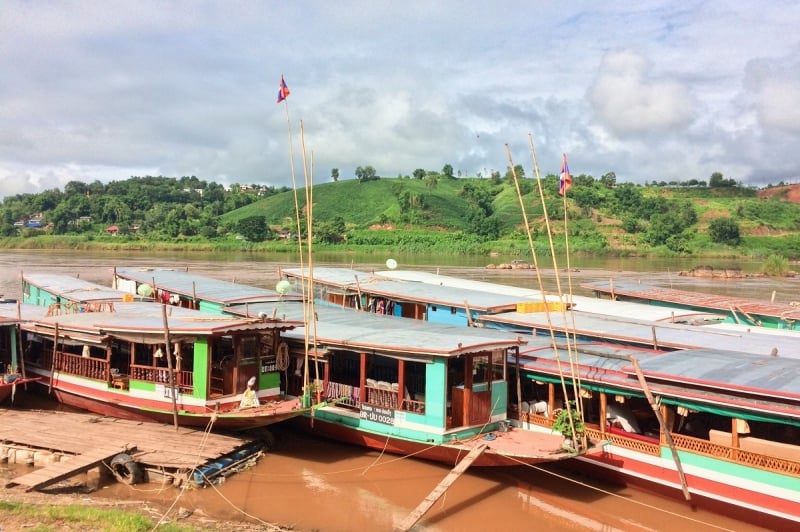 In another episode of our Laos travel, our hotel driver forgot to pick us up from the city centre after we had dinner (our hotel was 15 minutes away across the Mekong River). A group of servers and bartenders at a coffee shop offered to have us use their WiFi, and went as far as calling our hotel for us in the middle of their duty. They even kept us company while we waited for our ride! The next day, we returned the favour by stopping by the cafe despite our tight schedule.
The affordability
Okay, I hope you don't think I'm just another kuripot traveller here. But hey, who doesn't want to travel to someplace alluring and crazy affordable at the same time? Not to mention, visa-free! In the world of a budget traveller like me, the more affordable a place is, the longer I can stay for a visit (legally as a tourist, of course). While this Laos travel didn't allow me to do that, I can see myself exploring the country at a much slower pace and far longer than 24 hours the next time around. With less than US$20 budget per day, it's possible.
To illustrate, my personal expenses were broken down into the following: ₱1,000 for our private riverside bungalow with complimentary breakfast; ₭40,000 (about ₱240) for a buffet dinner consisting of rice, vegetables and grilled items at one of Luang Prabang's alley eateries; ₭20,000 (about ₱120) for a medium-sized cold cocoa drink; and ₭90,000 (about ₱530) for a half-day tour covering Kuang Si Falls and Wat Thieng Thong on a WiFi-equipped Lao tuk-tuk! Our transfers between our hotel and the city centre were already covered in our hotel booking, as was our trip to the airport. With my small budget, I also managed to buy a purse and a shoulder bag worth ₭40,000 (about ₱240) each at the Luang Prabang Night Market!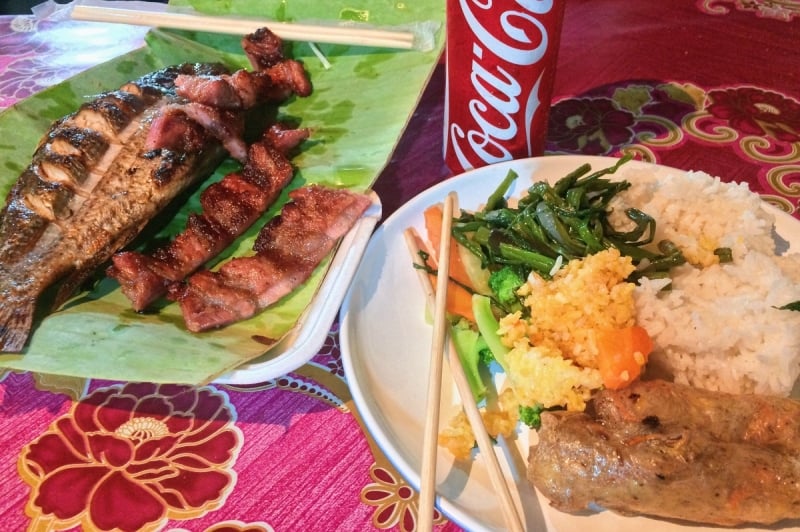 While you could say travelling to Laos is pricier and more strenuous than travelling to any other Southeast Asian country, it's certainly worth it.
Also read: My 5 Days Solo Trip to Laos for Only ₱15k (All-In)
Give that place a chance
Once upon a time, Laos was completely off my radar. Then, spontaneity happened, kind of. I gave a place I'd never considered before a chance and have no regrets about it, and I now encourage you to do the same! I'm not here to promise you anything, but in the words of Davee Jones, you'll never know until you try! Really.
For one, you might totally change your impression of that destination, wherever it is. Two, while I'm a big advocate of quality over quantity travels, that's one more culture you'll get to experience. And three, it's fun to set foot in a place you have little to no personal knowledge about every now and then. I gave Laos a chance — maybe it's time for you too… well, not necessarily Laos, but you know what I mean.