Contributed by SarWrites
To start the year right, Jan and I decided to go all the way to Cortes, Surigao del Sur to witness and experience something amazing and spectacular.
The stunning and jaw-dropping Laswitan Lagoon.
Also read: Surigao Del Sur River – Enchanting and Intimidating All at the Same Time!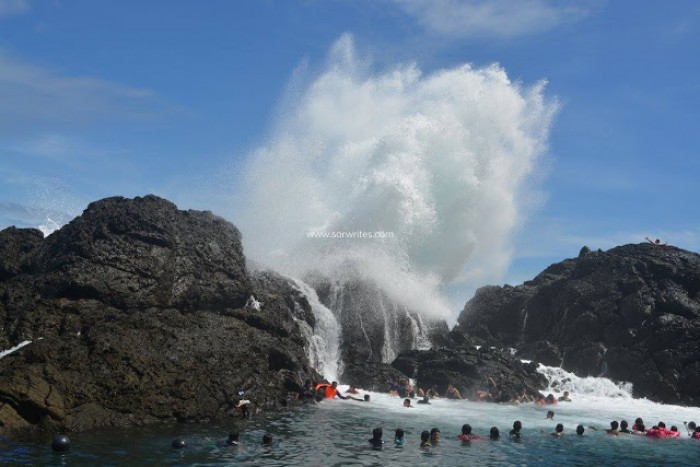 Photo taken by my mom on a different date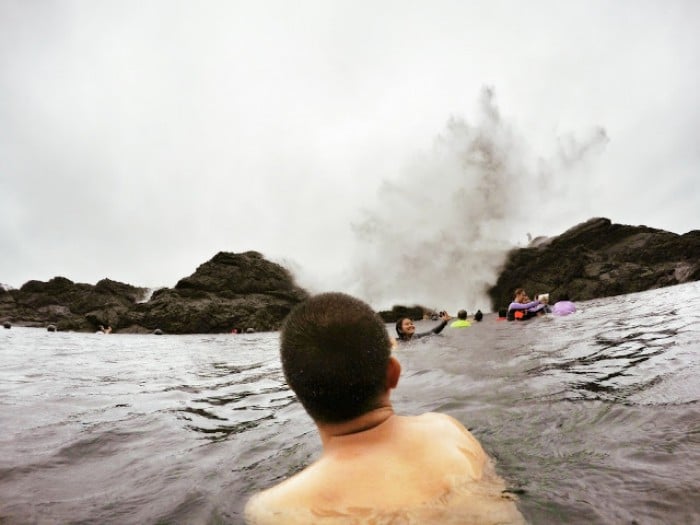 A contrast to the photo above with clear blue skies, even during the typhoon's rage, we get to experience the same amazing masterpiece
And not even Typhoon Auring – that just made a landfall during our trip – stopped us. Braving the rain and the typhoon's strong winds is all worth it because I've never seen something like this my whole life. A waterfall in the ocean? This is absolutely one for the books.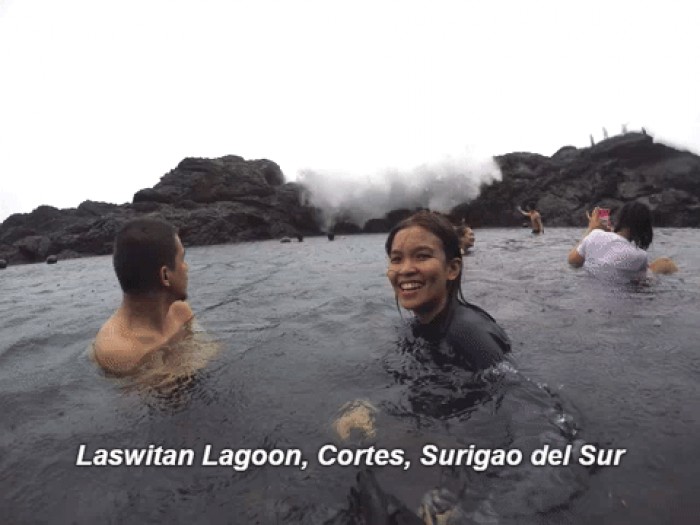 They say December to January (rainy season) would be the best time to visit Laswitan Lagoon. And I think our timing was perfect because Auring was raging. The laswit (a Visayan term for splash) were huge and nonstop. Although, I wished the sun was out just so we can take Instagram-worthy photos. Anyhow, we definitely had a great time.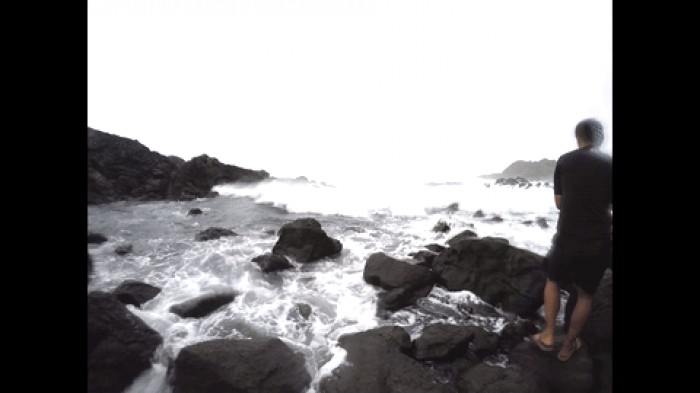 Had to go through this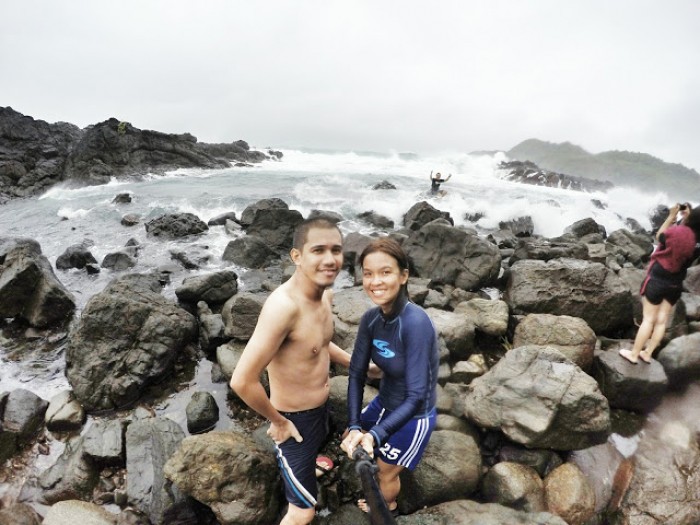 I might even be back here one day. 🙂
Update: Two weeks after my mom saw our videos on Facebook, she went to see the beauty herself. Wag na kayong magtaka kung saan nagmana pagka LakwatSARAH ko.

She took all of these photos: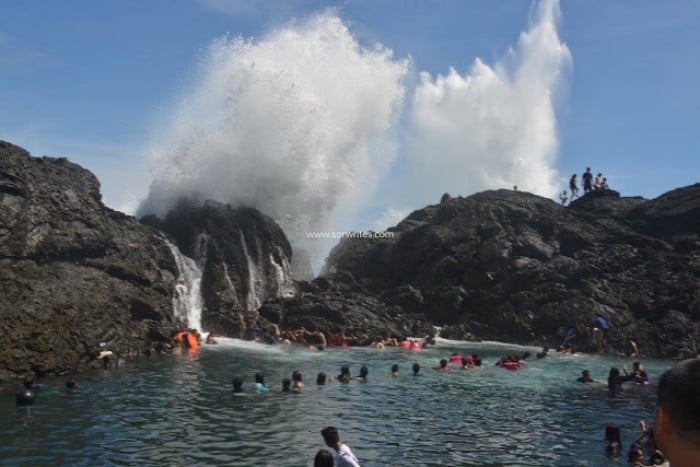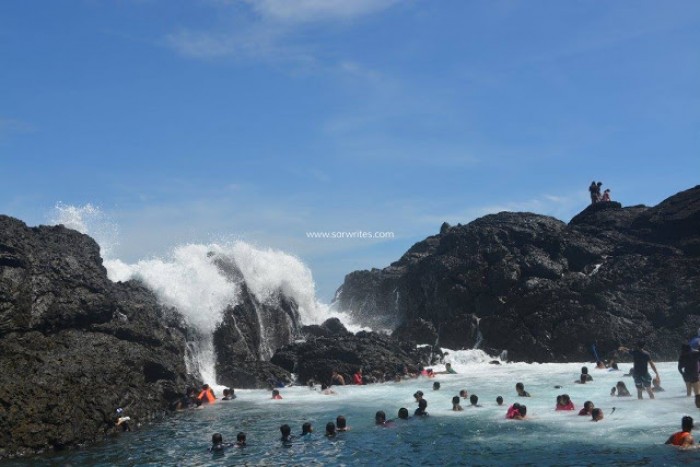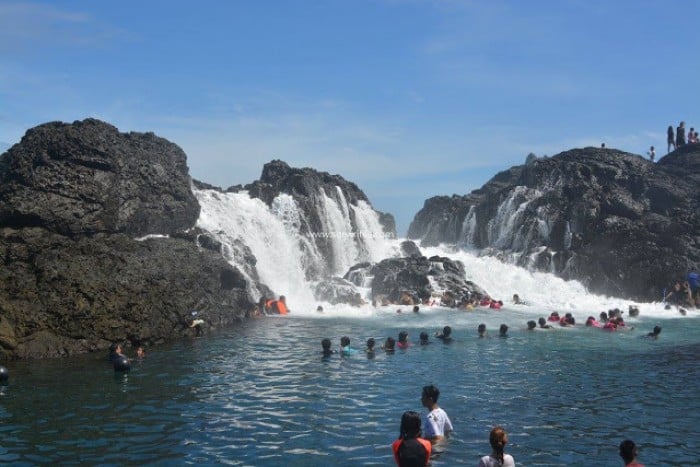 Other important details:
Entrance fee – ₱20
Open cottage – ₱200
Life jacket rental – ₱20/hour
Salbabida rental – ₱20/day
Travel time from Davao City to Laswitan, Surigao del Sur is around 6-7 hours via private van.
Also read: 4 Days Surigao Itinerary: An Unforgettable Summer Adventure with Friends
But, for those who want to commute (whether coming from Davao City or Surigao City), you can take a bus or van going to Tandag City and alight at the Cortes junction. Then, they can ride a habal-habal from Cortes to Laswitan. It's going to be a 15-20 minute bumpy motorcycle ride.
The best time to visit Laswitan would be during Amihan season (September to June) because the waves are stronger.