Hey, bookworms and bibliophiles! Are you looking for some peace and quiet amidst the hustle and bustle of the city? Although there are coffee shops scattered all over the metro, sometimes these places can be extra packed with people and chatter. That being said, you're probably on the hunt for library cafes in Metro Manila that can offer the same comfort as your humble abode. 
Take advantage of the quiet atmosphere and relish the great food with local library coffee shops! Here, we've listed the coolest reading spots and library cafes in Metro Manila for you and your fellow book lover friends. Keep on reading to find out more!

Also read: Read More Books in 2020: The Ultimate Guide For The Busy Adult
Book cafes in Metro Manila perfect for book enthusiasts
1. Coffee Project Black x Fully Booked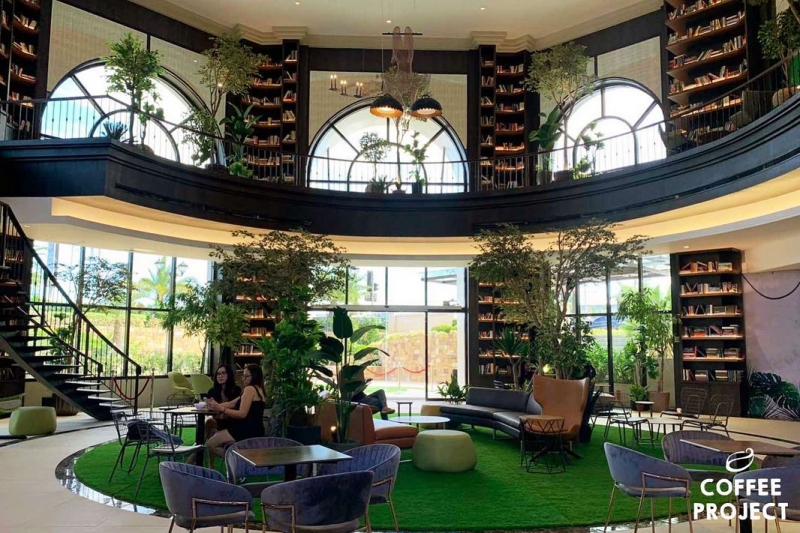 Location: Las Piñas City 
Grab a cuppa with fellow book lovers at one of the buzzing library cafes in Manila: Coffee Project Black x Fully Booked! It's stunning interior and extensive collection of reads make it the perfect hangout spot for you and your besties. Not to mention, every nook and cranny of this book cafe is absolutely Instagram-worthy!
This book cafe is Coffee Project's 42th branch in collaboration with Fully Booked, one of the metro's best-loved bookstores. Here, you're not just indulging in bittersweet flavours, you're also presented with a world of books you can easily get lost in!

For more information, visit Coffee Project on Facebook.
2. Book and Borders Cafe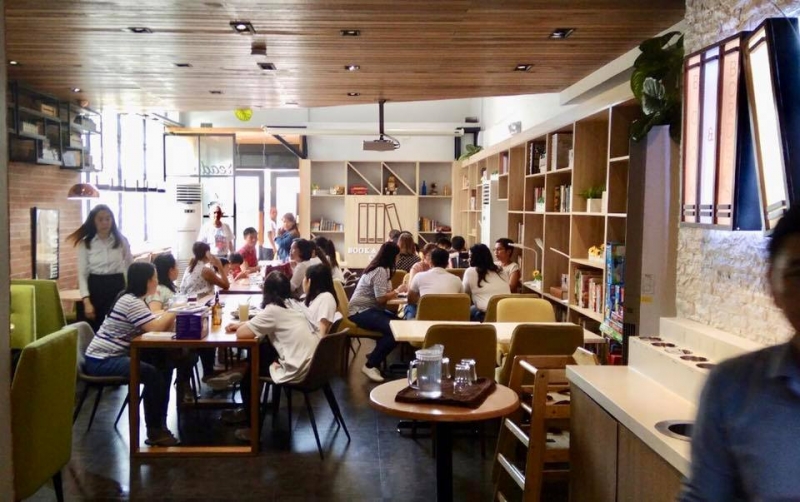 Locations: Quezon City, Makati City, Taguig City 
With different coffee branches scattered all over the metro, Book and Borders Cafe aims to be everyone's go-to spot for reading and dining. It's definitely one of the ideal library cafes in Manila that brings people together with their shared love for books and food! This book cafe's interior is decorated with comfortable seats and large tables that allow for study dates and co-working sessions. 
Taking a break from reading or working? Check out their menu for delectable snacks, meals and beverages. They've got pretty much everything you might be craving for! 
For more information, visit Book and Borders Cafe on Facebook. 
3. Quezon City Public Library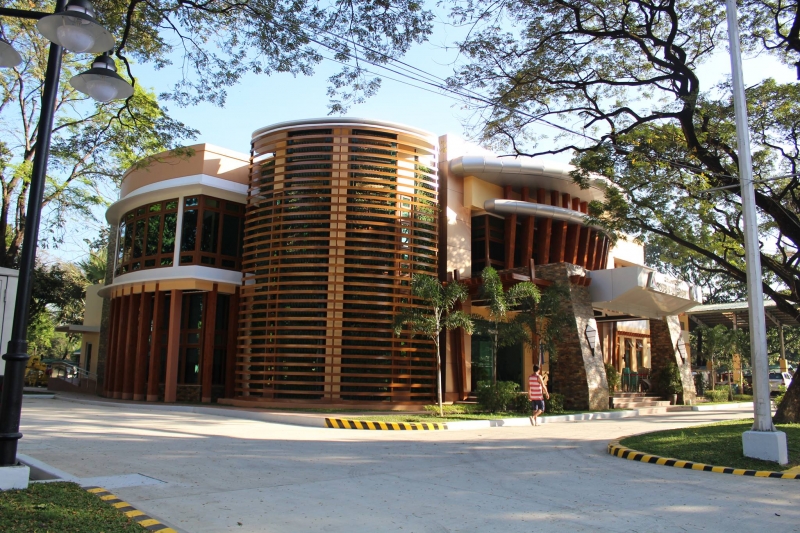 Location: Quezon City 
Coffee shops and coworking spaces have always been the go-to places for reading and studying. But did you know that there are public libraries in the metro that offer a space for productivity? The Quezon City Public library is one of the hidden gems and underrated places that cater to students, freelancers, avid book readers, and the like. 
If you're looking for a conducive place for reading and getting some work done, then the Quezon City Public Library is your best bet. Surprisingly, it also holds a little cafe inside, ready to serve you a warm cup of coffee! 
For more information, visit Quezon City Public Library on Facebook and their official website.
4. Blocleaf Cafe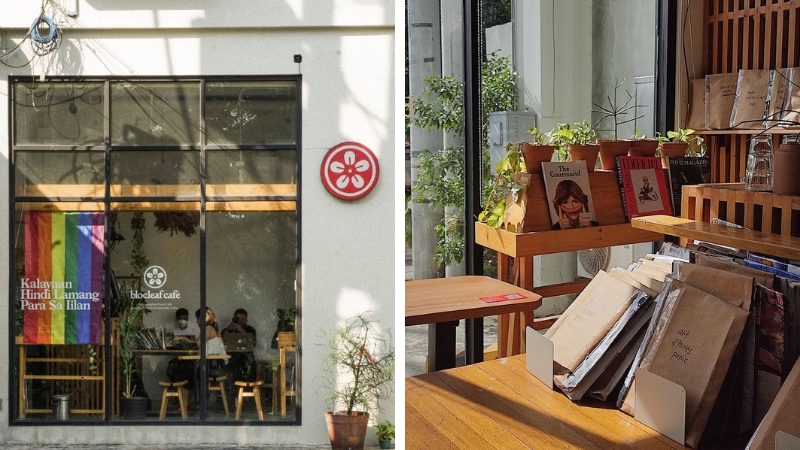 Location: Manila City

In the heart of Malate, Manila lies a small and charming coffee shop called Blocleaf Cafe. This quaint cafe welcomes you with great locally sourced coffee and a wide collection of lifestyle magazines. They occasionally host book drives that encourage people to pick up a book and get back into the habit of reading. Drop by this minimalist zen space and enjoy some alone time with a good book and a well-made cup of joe!

For more information, visit Blocleaf Cafe on Instagram and Facebook. 
5. Biblio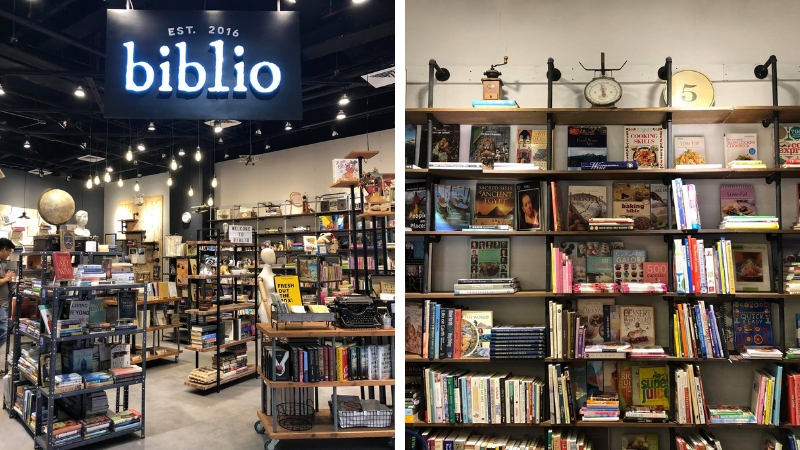 Locations: Quezon City, Muntinlupa City, Mandaluyong City, Pasay City 
Biblio prides itself on being the ultimate "purveyors of pre-owned books." If you don't know them already, then you're missing out on some great reads! Here, you'll find an extensive collection of books under an array of genres. These range from classics and young adult fiction, to comics and collector's edition coffee table books. 
Did you know that some Biblio branches around the metro double as coffee shops? Get your coffee fix and settle down with a good read! Moreover, if you're an advocate for saving the environment and don't mind purchasing secondhand books, then Biblio is the place for you! 
For more information, visit Biblio on Facebook and Instagram. 
6. The Coffee Library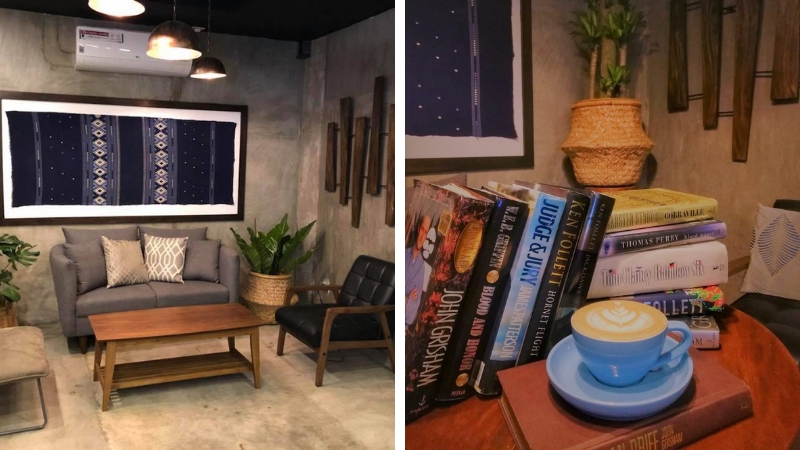 Location: Pasay City
The Coffee Library serves Vietnamese-inspired dishes and an amazing selection of coffee products. Moreover, if you're looking into satisfying your sweet tooth, they also have delectable cakes and pastries waiting for you to dig in!

Don't have a book in hand? Don't worry, the book cafe has its own collection of reads that you might find interesting as well! Undoubtedly, the cafe's interiors and atmosphere provide a great place for book lovers to settle down in. 
For more information, visit The Coffee Library on Instagram. 
7. Fika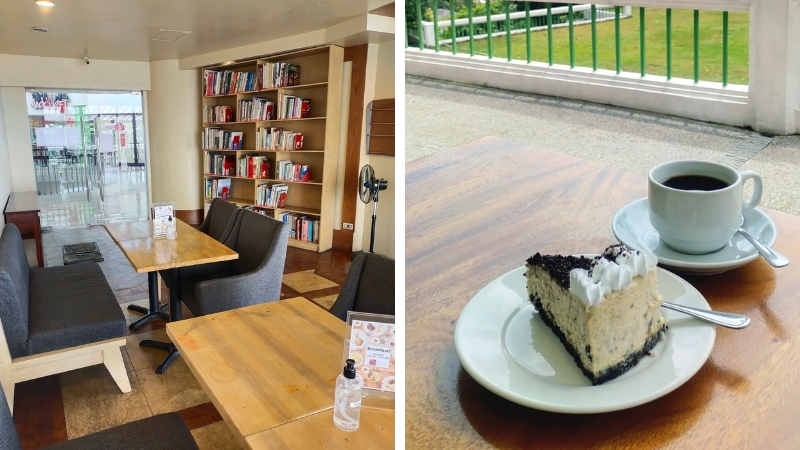 Location: Quezon City 
This underrated spot in the heart of the metro is often overlooked by many coffee lovers and book enthusiasts! Fika is a restaurant that serves different Filipino delicacies all served in a great environment. Here, customers can choose to stay indoors and enjoy a book from their shelf, or enjoy al fresco dining. Either way, customers are sure to walk out feeling satisfied! 
For more information, visit Fika on Facebook.
8. Cafe I'm Here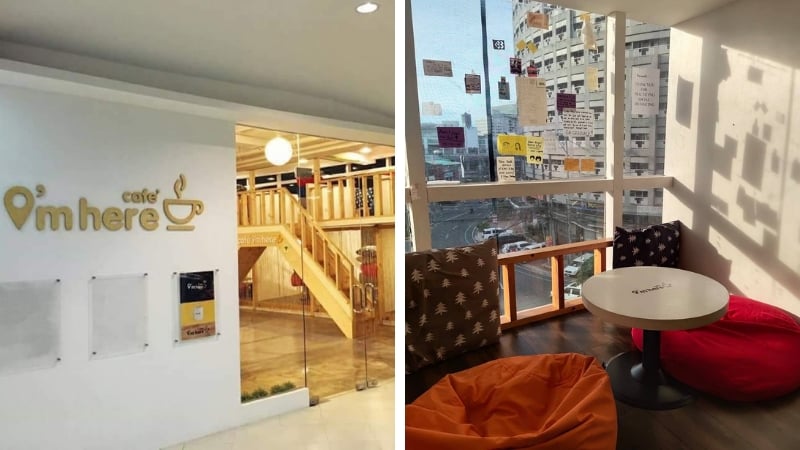 Location: Quezon City

Cafe I'm Here is an adorable and homey space for small groups and individuals looking for a place to read, study, and dine. While they do not provide books or novels, they offer a great selection of snacks and beverages to keep you company while you work. In search of a chill and comfy hub to relax or get productive? Check out this charming coworking space! 
Fun fact: Before the pandemic hit, Cafe I'm Here often held K-Pop fan events in their space. Here, hallyu enthusiasts would come together and celebrate their idols' birthdays and accomplishments. Needless to say, we're hoping that they'll be able to bring the tradition back soon!
For more information, visit Cafe I'm Here on Facebook. 
Other reading spots in Metro Manila to check out
9. Filipinas Heritage Library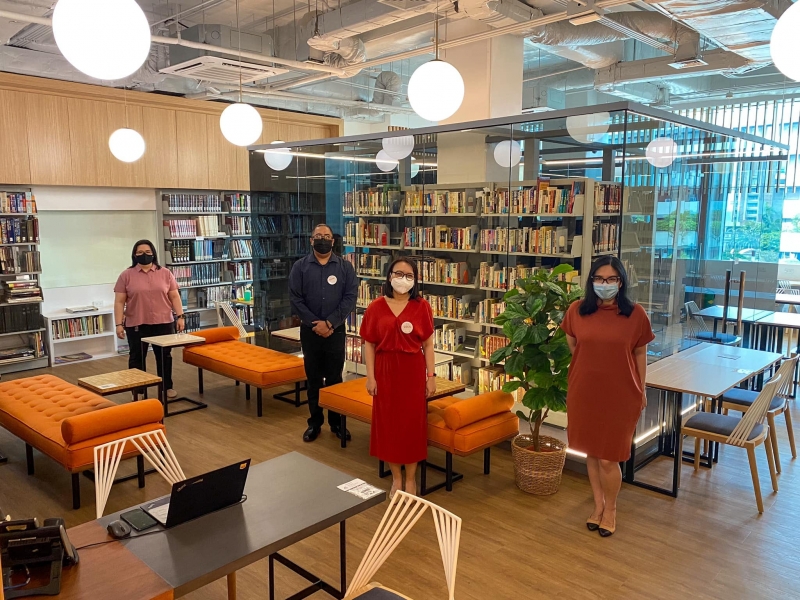 Location: Makati City 
Aside from bookshops and book cafes, Manila is home to other interesting reading spots that bookworms are sure to love. The Filipinas Heritage Library offers a great and comfortable space for you to get some reading done. It houses rare and contemporary collections of print and audiovisual material about Philippine art, culture, and history. 
The Filipinas Heritage Library is located at the Ayala Museum in Makati City. Note: Be sure to check their social media pages for updates and announcements regarding operating hours and bookings.

For more information, visit The Filipinas Heritage Library on Instagram, Facebook, and their official website.
10. Book Stop Project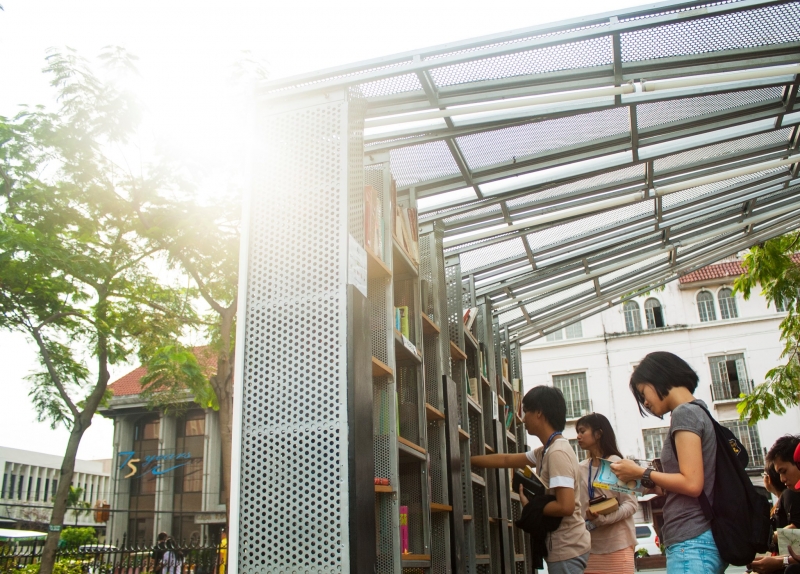 Location: Manila City

Last but not least is The Book Stop Project located in Intramuros, Old Manila. It's not exactly like most library cafes in Metro Manila, but a charming spot avid readers should know about! The Book Stop Project is a pop-up library that houses a variety of fiction and non-fiction literature. It aims to encourage people to read more books and to take part in sharing stories.
You're welcome to adopt a book in exchange for one of yours that you're willing to donate. This pop-up library is open 24/7 allowing for faster and more dynamic book trades among reading enthusiasts. 
For more information, visit the Book Stop Project on Instagram and Facebook.

Also read: Download Free Online Books With a Filipino-Initiated Community E-Library 
Now that you know some of the best reading spots and library cafes in Metro Manila, which one do you plan on visiting first? If you know other great hangout places for book lovers and avid readers, let us know on our Facebook page. Happy reading! 
---
Featured image credit: Coffee Project | Official Facebook Page