Contributed by Jmademoiselle
Whang-Od Oggay is the last living original mambabatok (hand-tap tattoo artist) of the Butbut Tribe in the village of Buscalan, Kalinga. The artist employs the Whatik techniques that use calamansi or suha thorns to puncture the skin and charcoal as ink.
She turned 103 last February 2019. Yet, despite her retiring age, she continues to hone her skill and share it with the younger generation. She became an unprecedented recipient of the Dangal ng Haray Award from the National Commission for Culture and Arts for making a significant contribution to the country's culture and arts.
Whang-Od's ingenuity has become known worldwide. In fact, foreign tourists flock to Kalinga to visit her, and portraits of her have already reached the international scene. Aside from a traditional Philippine tattoo, here are five lessons I took home from my own visit to Whang-Od, one of the Philippines' most respected cultural icons.
Also read: Apo Whang Od: A Guide to Meeting the Last "Mambabatok" of the Philippines
1. Earnest planning
A first on the list because I failed to book a bus ticket ahead of time. Hence, I wasn't able to get a seat inside the Victory Liner bus heading directly to Tabuk. It is the capital city of Kalinga province where vans going to Buscalan are stationed. I was panic-stricken, so I did a brief research and, gladly, I found an alternate route by heading to Tuguegarao first then riding a van to Tabuk thereafter.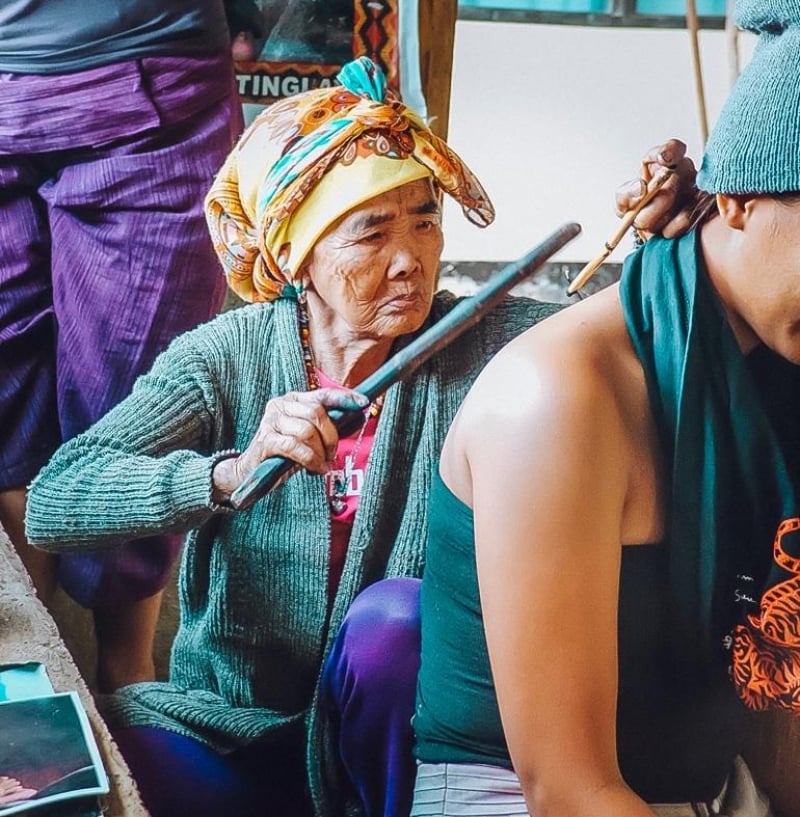 The nerve-wracking experience taught me how important planning is in every journey and even in life. Plans can be short-term or long-term, what matters is they will give you goals to focus on. In case you'll encounter an inevitable and unpleasant situation, stay calm, optimistic, and resourceful in finding solutions.
2. Amiable but guarded
This is my guide, Kuya Amboy.
The Kalinga villages and their people reciprocated my friendliness. They include Whang-Od and her relatives, my guide "Kuya Amboy", the children I came across, and the family who hosted me for a night in Tulgao, Kalinga. It seemed that they were already accustomed to having strangers visiting their community.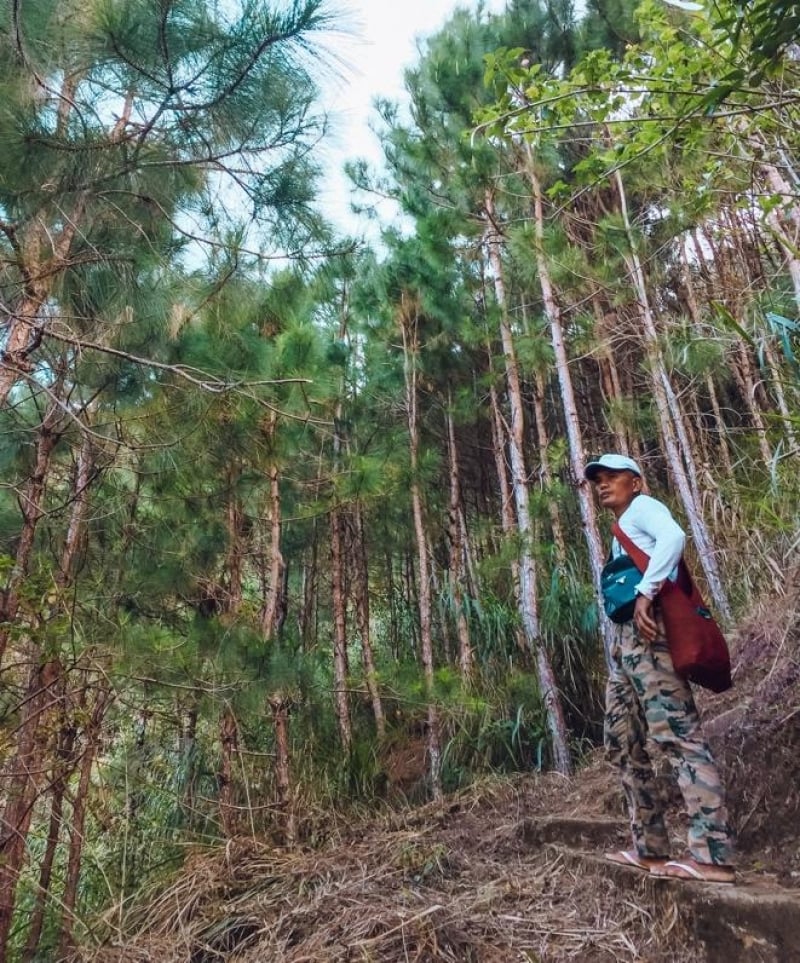 Yet, being a solo female traveller, I remained guarded. I was alert and conscious of my surroundings. I even brought a handy self-defence weapon, though I wasn't hoping to use it during my trip. Simply saying, no one will look after me but myself. Likewise, with life, do no harm, stay humble and genial, but take no mischief from anyone. Guarding yourself does not make you any less good. It's respecting and valuing yourself so you will be able to share your love and goodness to the people around you.
3. Being a woman is a strength
It was my first time to travel alone. More so, I travelled to one of the most remote places in the Philippines. I am a petite woman whose bag measures more than half of my height. Frankly, I had doubts at first and the seclusiveness of the location slightly frightened me, but it did not put an end to my intention. As I arrived in Buscalan and met my congenial guide, I felt at peace and confident of my vigour. Hence, I chose a tattoo that signified strength in the traditional Kalinga designs. A memento of an unforgettable and worth-sharing experience.
Travelling alone gave me more self-confidence and affirmation that I was a strong and independent woman. I have survived past ordeals and I will surpass upcoming ones. Being a woman is a strength because we can be gentle, and at the same time, fearless. Gone are the days when the stigma for self-reliant women was widespread.
4. Perks of being a "single" traveller
Since I travelled alone, I was able to stay at the artist's house. For a fee of only ₱250, I slept comfortably plus had the rare chance to eat together with Whang-Od and her family.
When I arrived in Buscalan, there was already a queue of tourists waiting to be inked and it was impossible for me to be accommodated within the day. Kuya Amboy managed to request Whang-Od to mark me in the evening of the same day at her house. Voila!
Further, travelling solo gives you more time to talk to your guide and the locals.
Learn to love being alone, it's rejuvenating. These are the moments you will discover more of yourself and meet new friends. People who manage to be alone and enjoy it tend to be more contented and happier. So they say, alone but not lonely.
5. Dream big because it's normal
Since I was able to sleep at Whang-Od's house, I was given the chance to peek into her intimate side. Surprisingly, she posts multiple portraits of her on the wall.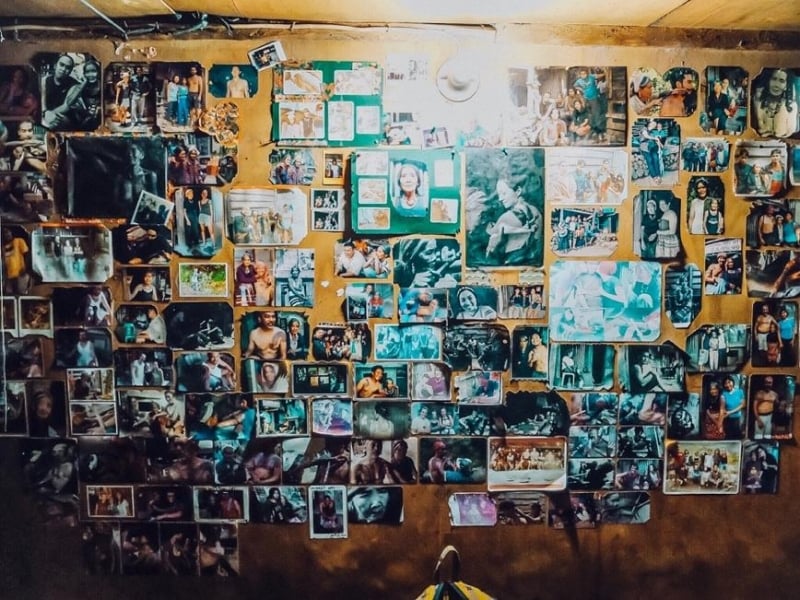 Moreover, I learned one of Whang-Od's wildest dreams, it just hangs around the corner…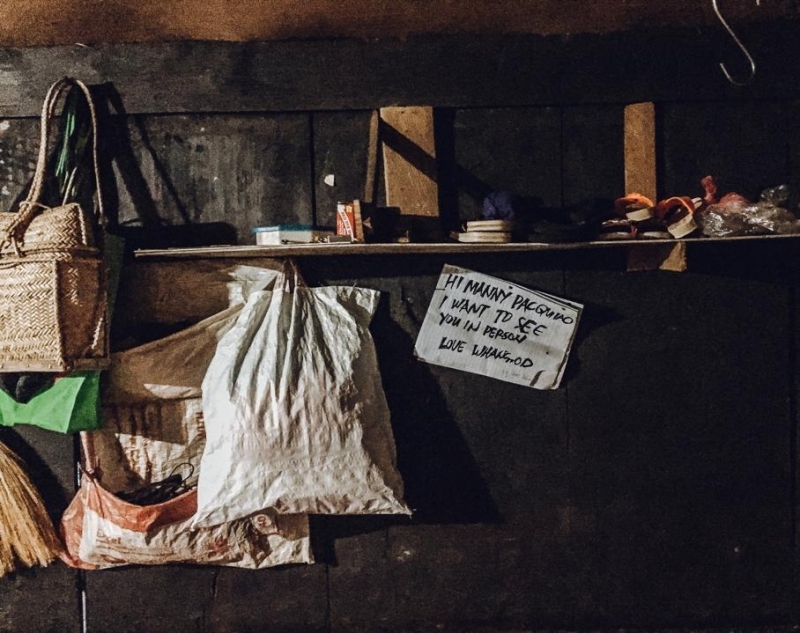 It says…
"Hi Manny Pacquiao, I want to see you in person. Love, Whang-Od"
Just like the rest of us, Whang-Od has big dreams… because it's NORMAL. Hers may sound far-off but not impossible. The bigger the dreams you have, the harder you will work for it, then the greater the reward awaits you. Reaching for these dreams will never be easy, but definitely worth it.
Also read: 4 Reasons Why Women Should Experience Travelling Solo
My tips for travelling to Buscalan
The coffee is a must-try! Try drinking it in the morning in front of the rice paddies and enjoy the tranquillity of your surroundings.
Make a side trip to Palan-ah Falls and Hot Springs in the nearby village of Tulgao. You can ask your guide to look for a guesthouse in case you intend to do an overnight visit.
Bring medicines, canned goods, candies or goodies for the children, and other basic needs not only for Whang-Od but also for the other villagers.
Support the small businesses of the people in the village. During my visit, a woman was selling a bottle Virgin Coconut Oil for ₱50 only. Please, no haggling!
Also, if you have a spare budget, pay more of what is asked by the guide. It is a big help to them and their families.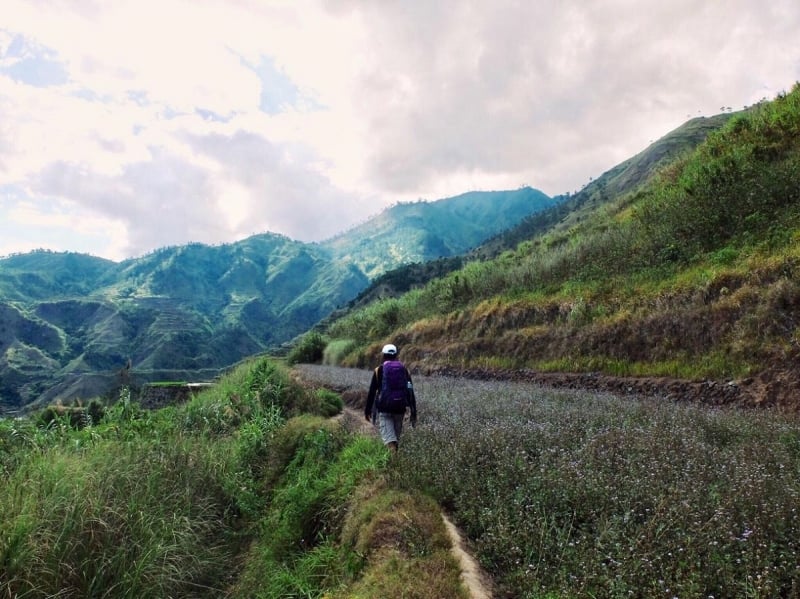 Every journey provides us with unique life lessons, so don't stop your wanderlust anytime soon. Adieu!