Featured image source: Love Food Give Food
Local delicacies allow us to experience flavours that have been curated from generation after generation. For this reason, travellers know that food plays a huge part in cultural exploration. To us, food has always meant a lot more than just satisfying grub. Its value extends to tradition and national identity. But, what happens when we encounter a country where the masses regularly feast on nothing but lugaw and instant noodles? What does that say about the nation's culture?
Everyone deserves a healthy meal — and this is what the chefs of Love Food Give Food, a campaign of global humanitarian organisation Action Against Hunger (AAH), stand for.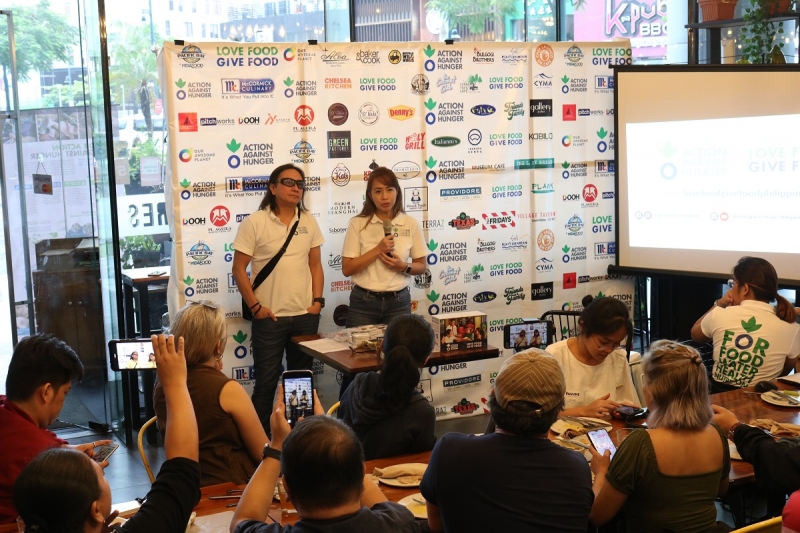 "If there's a cause for us chefs that's really close to our hearts, it's about helping people eat. (We must make sure) that people have access to good food because it's something very primary," Chef Jac Laudico told the media during the Press Launch on 03 Sep 2019.
₱100 for 5 Challenge
Along with other chefs, Chef Jac has partaken in the ₱100 for 5 Challenge. To create an avenue for food establishments to help alleviate hunger, the ₱100 for 5 Challenge dares chefs to come up with nutritious and affordable meals. Specifically, these meals should all be worth ₱100 and still be enough to feed a family of five.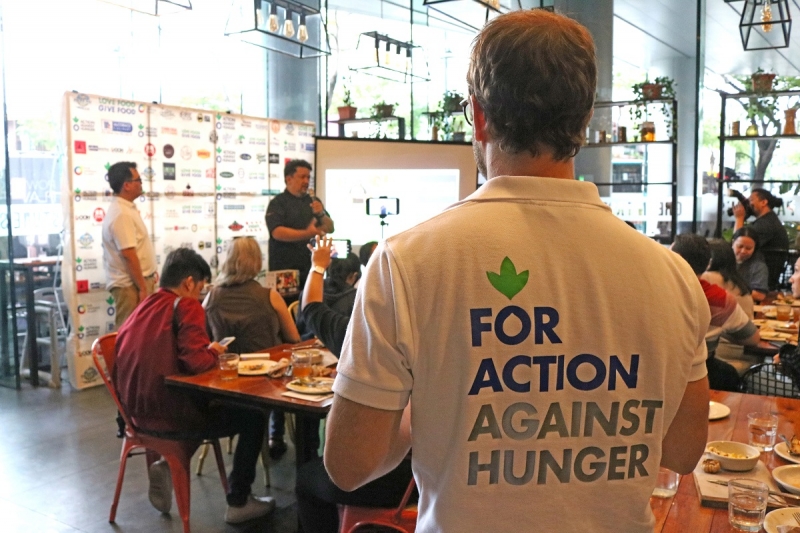 Love Food Give Food draws motivation for this challenge from the recent statistic that there are around four million Filipino children under five years old who are malnourished. In the Philippines, the poor tend to suffer even more because of the severe health problems malnourishment brings.
"Not only are they poor. Now, they have diabetes. Now, they have kidney problems. Why? Because they're malnourished. Right? They don't get enough vitamins. They don't get enough nourishment for what they eat," Chef Robby Goco highlights in the event.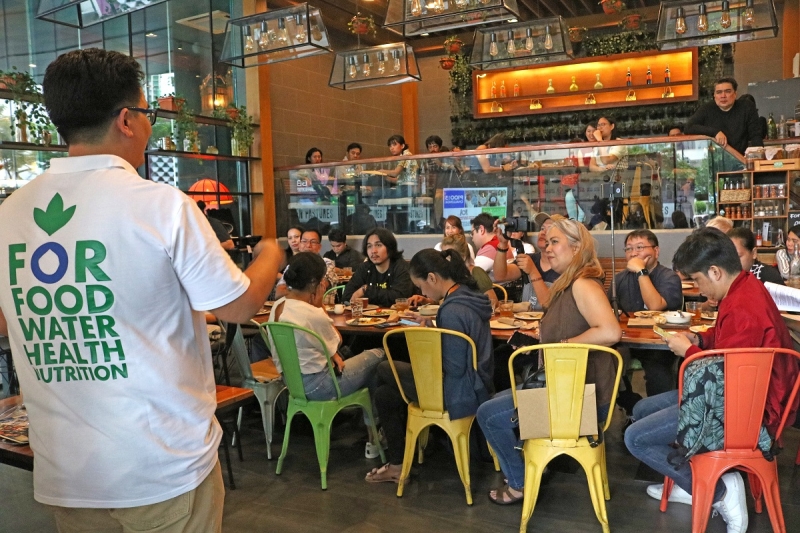 Chef Robby compares the state of our nation to other developing countries. "When you look at countries like Vietnam and Malaysia… I've experienced it, I've gone down to eat with the poor and see what they're doing: They're eating well. They're eating healthy stuff. They're eating nutritious stuff. And, that's also the reason why those countries are… mabilis mawala ang kahirapan doon, because they're eating well."
As of writing, five chefs have come up with their own ₱100 for 5 Challenge recipes which can be found in the Love Food Give Food website.
More than just food
Tinola arroz caldo with malunggay pesto. Fish soup with kamote fruit and leaves and white rice. Chicken tinola with fideua. Kare-kare rice with binagoongang tokwa. These are the recipes that Chefs Rolando Laudico, Jac Laudico, Chele Gonzalez, Carlos Villaflor, and Robby Goco have come up with, respectively. Aside from their economical prices, these dishes showcase the colourful palate of Filipinos. The fun and exciting recipes stay true to our culture, traditions, and national identity. But more than that, these dishes allow every Filipino to actually enjoy our very own flavours.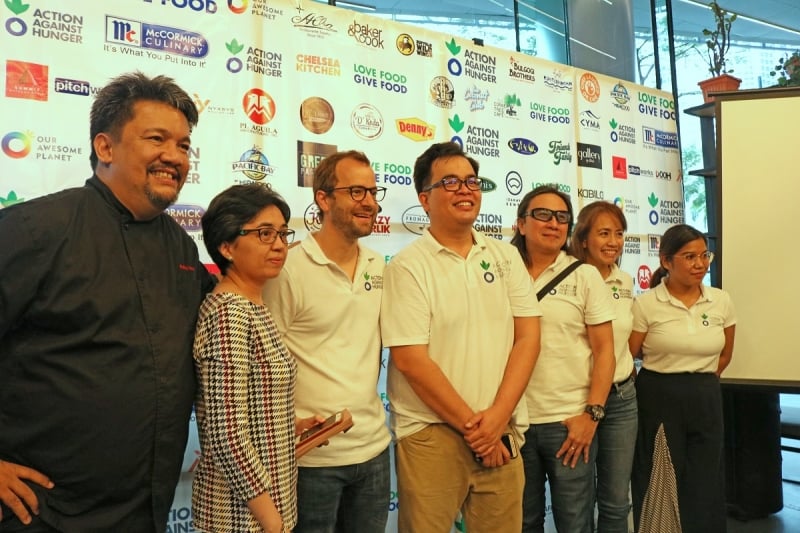 Bound by their love and advocacy for good food, these chefs understand the importance of nutritious food becoming accessible for every Filipino. Healthy food can pave the way for development. As it nourishes both the mind and body, a good diet can push people to their maximum potential.
With this, Love Food Give Food resonates with most of us when they say: "Food is life." Now, it's time for us, foodie travellers, to share this life with others.
A challenge for foodie travellers
Every chef and restaurateur can contribute to the ₱100 for 5 Challenge. Meanwhile, foodie travellers can also help, simply by what we love doing — travelling and eating!
Around the Philippines, there are now 35 restaurants and other food establishments participating in the Love Food Give Food campaign. These restaurants have at least one "charity dish" in their menu. When customers order the charity dish, the restaurant will be donating a portion to the AAH. This campaign will run until 01 Dec 2019.
---
Special thanks to Action Against Hunger for inviting TripZilla Philippines to the Press Launch on 03 Sept 2019.
To know more about Love Food Give Food and ₱100 for 5 Challenge, visit www.lovefoodgivefoodphilippines.org.
On Facebook, follow @LoveFoodGiveFoodPH and #ActionAgainstHungerPH, on Twitter search #EndHungerPH. Other hashtags are #LoveFoodGiveFoodPH #100for5Challenge #ActionAgainstHungerPH.