Contributed by The Backpack Couple
As adventurous as we are, we decided to take on Bicol for a long weekend destination en route to Biri in Samar by land and take the long and arduous route that is Manila-Matnog via Maharlika Highway. Prior to our departure, I called some of the bus companies to inquire about available tickets and they advised us to go straight to the terminal, not mindful of the bulk of passengers who are going home for the anticipated break.
On a Wednesday night, we went straight to the Araneta Bus Terminal from the office only to find out that almost all bus companies were already fully-booked. Frustrated and upset, we were close to backing out and diverting our trip up north when we learned that a special trip would be mounted for the Manila-Naga / Manila-Legazpi route. So after some hours of waiting, we were able to secure two tickets in a not-so-known bus line and found ourselves inside its ordinary bus unit (non-aircon & wooden seats) bound for Sorsogon.
Also read: Revisiting Sorsogon, Bicol's Spirited South
Although very uncomfortable, we took it upon ourselves to just think of the adventure and be excited about what awaits us since this is the first time I've would travel to Bicol, as well as our first time in South Luzon. For the whole duration of the trip, I managed to stay awake as a precaution in view of recent news of accidents along this route. Not to mention the thought that during our trip, there was an existing alert of volcanic activity of Mt. Mayon.
After 10 hours, we alighted at the crossing going to the famous Cagsawa Ruins, which is the viewpoint of the crowning glory of Bicolandia, the Mayon Volcano.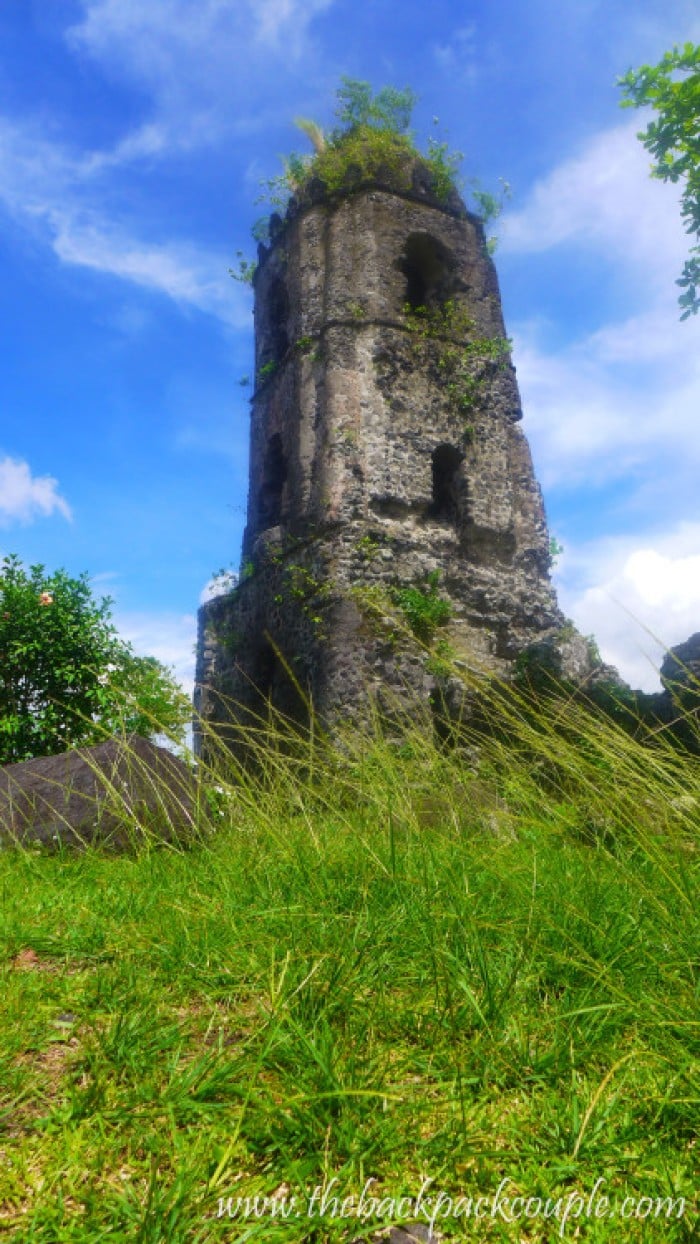 The Cagsawa Ruins, perhaps the single most popular structure in the Bicol Region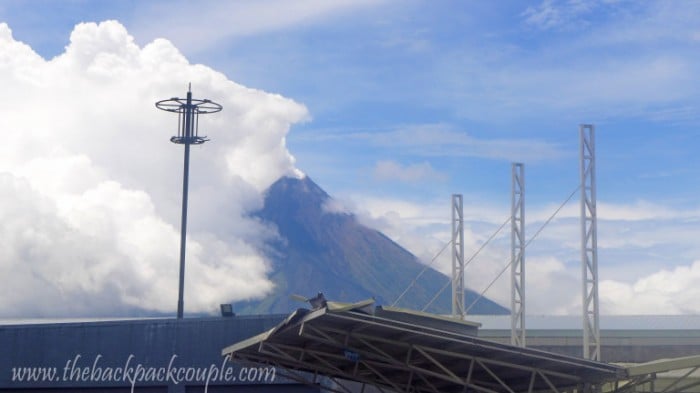 Mt. Mayon as seen from downtown Legazpi
A day in Legazpi City en route to Matnog
After spending an hour or so in Cagsawa and waiting for Mt. Mayon to show off its celebrated perfectly coned summit, we hailed a jeep going to the City Proper of Legazpi. Along its route, one can have a sight of its famous landmarks including the old Daraga Church, the Legazpi Church, the City Hall, Bicol University, Embarcadero, and the city's port. We then went straight to Pacific Mall to eat for lunch at a restaurant called Bigg's Diner famous for its fried chicken (this restaurant is also a must-try for everyone who visits Bicol). We also stopped by the First Colonial Grill where we sampled the famous Sili Ice Cream.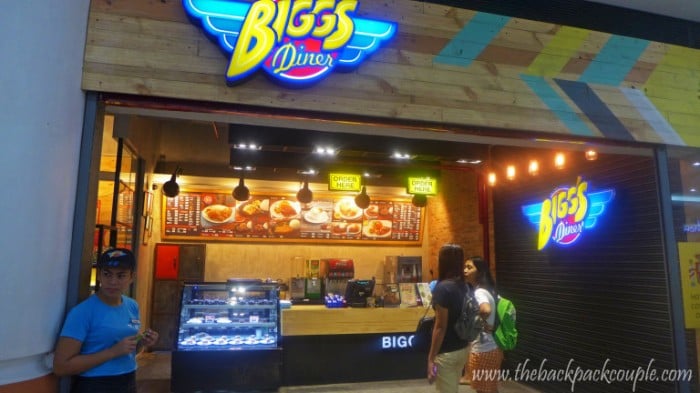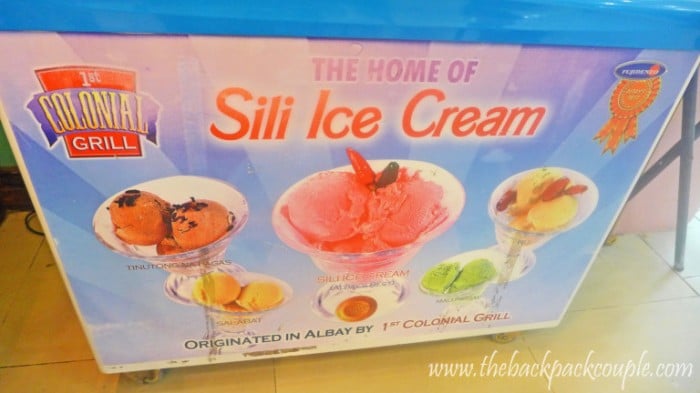 After lunch, we went to the Legazpi Grand Central Terminal on foot to proceed to our next destination, Sorsogon. However, no vans ply straight to Matnog so we took the Sorsogon City route for two hours.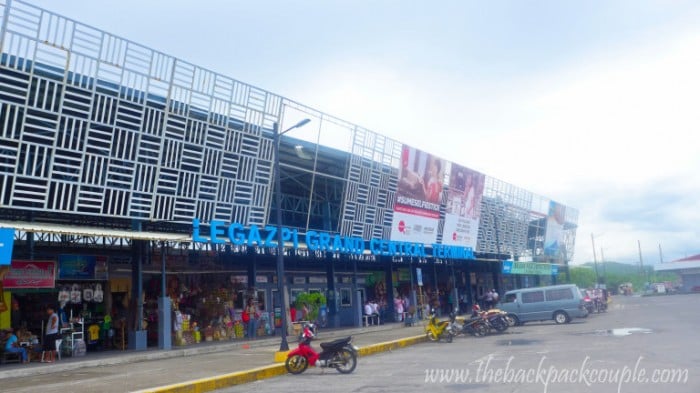 From there, we hailed a jeepney going to Matnog, the southernmost point of mainland Luzon, for another two hours and arrived late in the afternoon at the Matnog Port.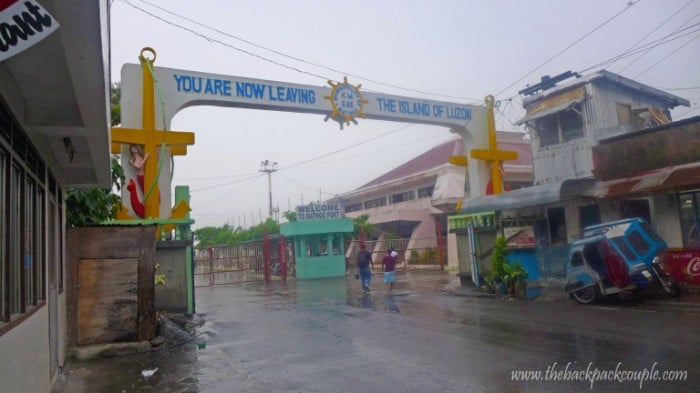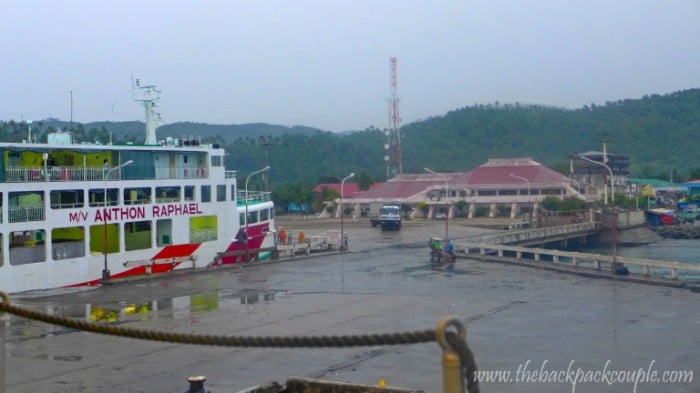 Unfortunately, we couldn't catch the 6:00 PM Ro-Ro vessel crossing the San Bernardino Strait to Allen Port in Northern Samar, so we waited for another hour before we left for an hour boat ride to Allen. We arrived there at about 9:00 PM and we just took a quick dinner at a nearby carinderia and spent the night in a hostel inside the BALWHARTECO Compound after a very long night trip and day on the move.
Also read: These Stunning Places in Albay are Totally Worth Visiting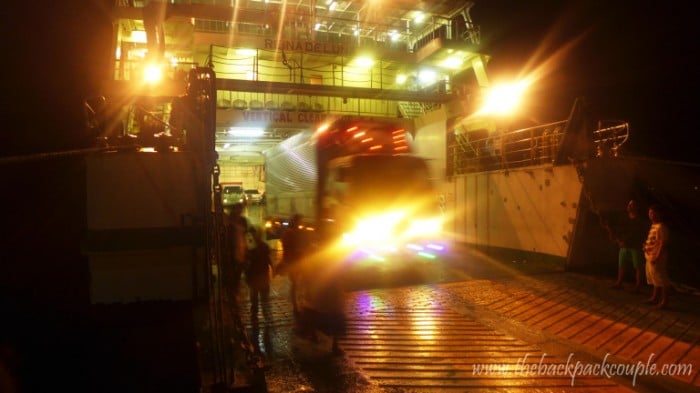 Sample itinerary
Day 0
10:00 PM  –  Araneta Center Terminal Cubao – Legazpi (Fare: ₱600.00/pax)
Day 1
08:00 AM  –  Arrival at Cagsawa Ruins / Breakfast
10:00 AM  –  Take jeepney to Legazpi City Proper / Quick Walk & Picture Taking (City Hall, Church, Embarcadero)
12:00 PM  –  Lunch at Bigg's Diner & 1st Colonial Grill (Sili Ice Cream) at Citi Mall
01:00 PM  –  Proceed to Central Terminal & take van to Sorsogon City
03:00 PM  –  Take jeepney to Matnog Port
06:00 PM  –  Take Ro-Ro to Allen Port, Northern Samar
07:00 PM  –  Arrival in Allen, Check-in at Hotel/Resort and Dinner
Travel notes
Aside from the regular daily buses, commercial planes (Philippine Airlines and Cebu Pacific) ply the Manila-Legazpi-Manila and Manila-Naga-Manila routes daily. Cebu Pacific also flies to/from Manila-Virac (Catanduanes), also a province in Bicol.