Contributed by B and C Backpack the Earth
For someone like me who loves going to the beach – island hopping to exotic destinations, it's kind of ironic that I'm still afraid of riding a (small) boat.
I'm adventurous but just don't make me ride a small boat. I have a story. Last 2013, B and I were off to conquer the northernmost part of Luzon: Palaui Island in Cagayan. Since it was rather unplanned only because things didn't go smoothly as imagined (the difference between expectations and reality), we're forced to do the guerilla-type island hopping. We just went to Cagayan and asked some fishermen to bring us to Palaui Island. The result – we had to ride on a fisherman's boat that is too small – only about three persons could fit. I'm reserving the details of our Palaui Island (mis)adventures to another blog post, but suffice to say that I was 'traumatised' in riding a small boat.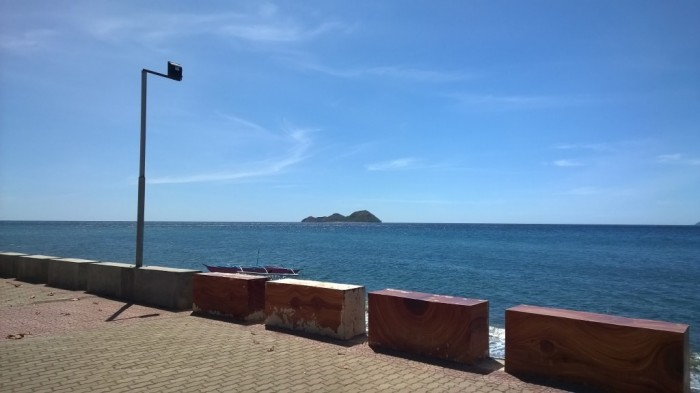 Port of Malalison Island; with the small boat as seen from afar. Right across that boat is Malalison Island
Waves taller than a ship could engulf our small boat. Of course, the waves in Palaui Island are not really taller than a ship, but taller than humans. I was too afraid. I love the beaches in the northern part of the country, but the waves can go crazy and wild.
And then I heard of Malalison Island. Wow! Such pristine island meant to be seen in person. Raw, paradise, untouched. I couldn't be wrong. This Malalison Island is a real treasure. We had to see it.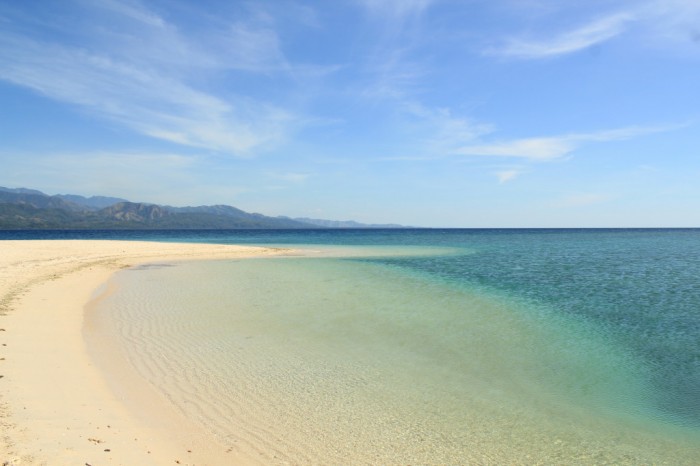 Malalison Island's powdery sandbar
We're exhausted from our Iloilo adventures, but since we're wanderers, we still decided to proceed to Antique. B was asking me if going to Malalison Island at around 5 am in the morning is more worthy than sleeping in an air-conditioned room. I struggled with that, but eventually, our nomadic souls reigned.
We dragged ourselves to go to the van terminal bound for Culasi, Antique. It was a long 6-hour butt-numbing van ride.
Upon arrival at the port around lunch time, where we met with the fisherman / tour guide, flashbacks of our Palaui Island boat ride started to eat me. Ugh. I'm a bit scared, but I was laughing it out.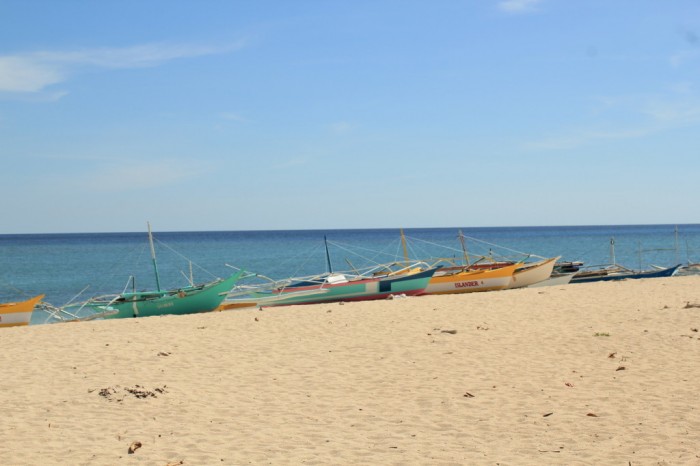 The small boat that brought us to a paradise
"Ginusto natin 'to eh," B was comforting me? or teasing me.
Why do I always want off-the-beaten destinations, when it's too easy to go to (insert tourist spots). It doesn't help that B is equally adventurous. We patronise each other.
Our tour guide handed the life vest to us.
In truth, the life vest is only helpful during an emergency but not when you're about to conquer being sea-sick, or your fear of riding a small boat.
The boat ride as expected was bumpy. I had to close my eyes for the entire 45 minutes and just imagine seeing the paradise soon.
"Are we here yet," I asked B every time I would open my eyes.
"Not yet,"
Oh, the dreaded reply.
I had to muster some kind of meditation and mantra to keep calm during the boat ride. When finally I was feeling more at ease, I heard the boatman said, "Yan na po." [We're here.]
As I opened my eyes, my fears were all gone.
Also read: Forget Boracay: Islas de Gigantes White Sand Beaches are Unspoilt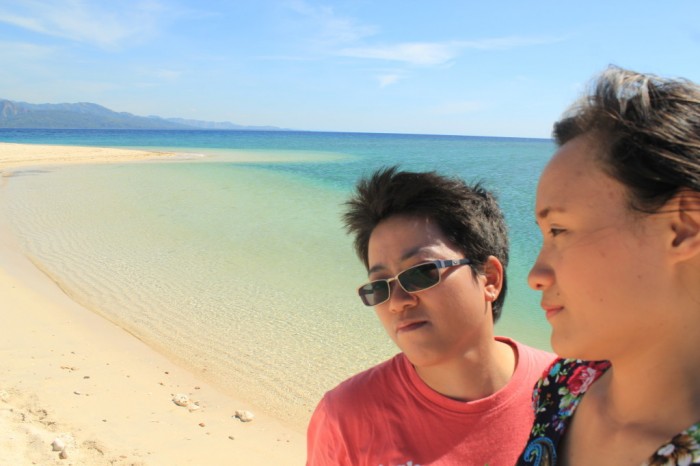 Paradise! This paradise which has a long stretch of white, powdery sand is my reward for conquering yet another scary small boat ride.
We frolicked on an island with no other tourists/travellers but us. How could you not love this?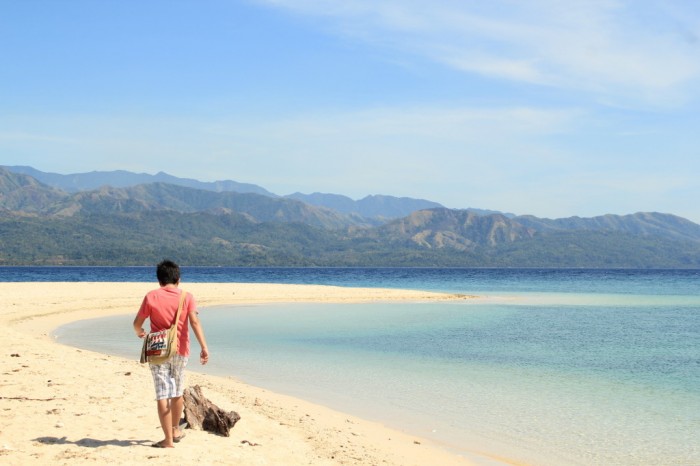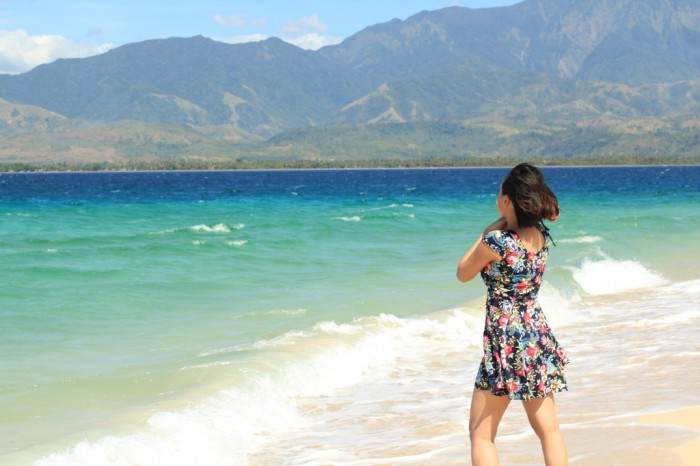 Compared to other islands we've been to, Malalison Island is inhabited. I wonder what it's like seeing this beautiful place every day? Do we just see it as a paradise because we're not from there? Does familiarity no longer make this place beautiful?
Beauty became an understatement when we started trekking the 'chocolate-y' hills!
Antique is known as the province 'where mountains meet the sea'.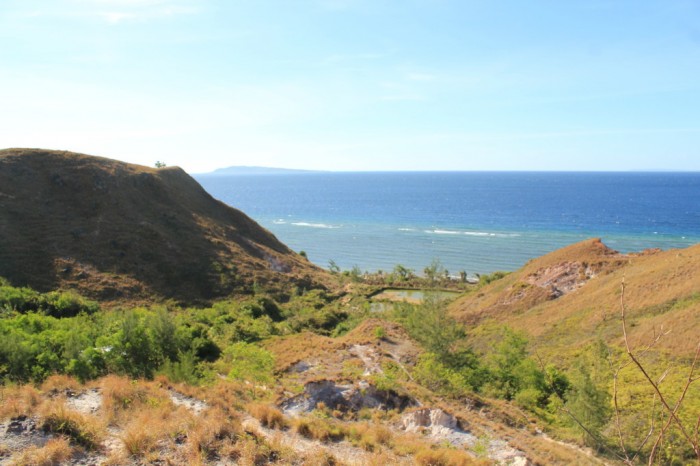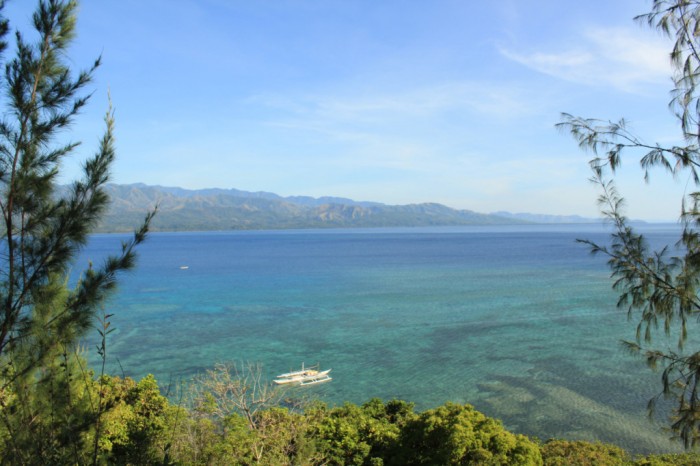 Trekking Malalison Island would give you this breath-taking view
Locals say, Malalison Island is the "Batanes of the East."
That's why it's so special.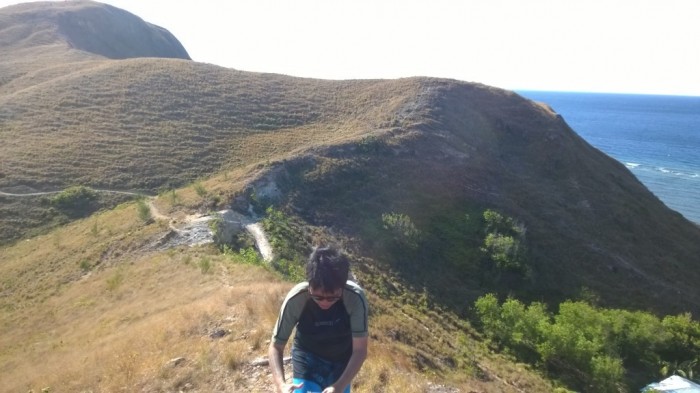 Trekking the hills of Malalison is easy; thanks to a well-defined path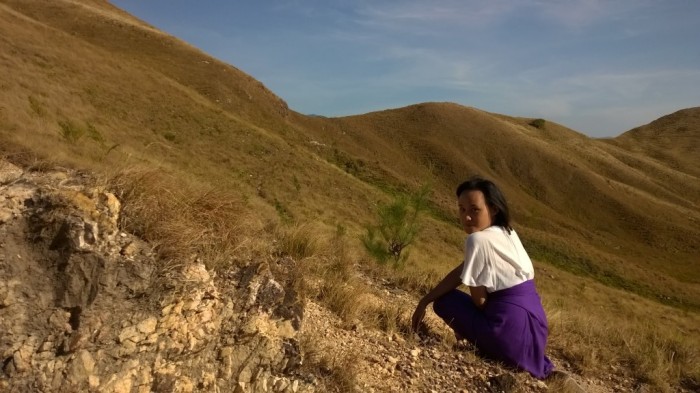 Right after trekking, our tour guide offered us to see a cave.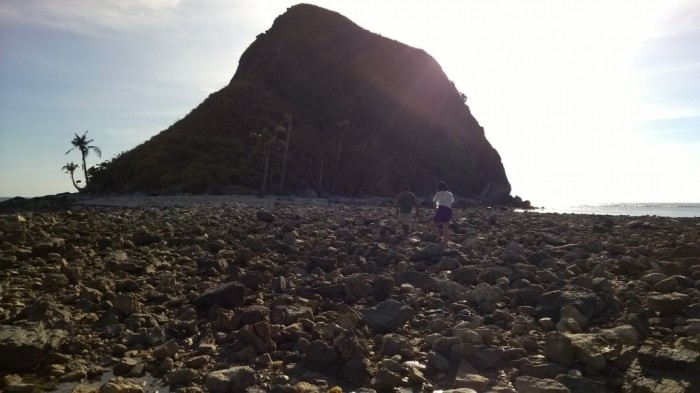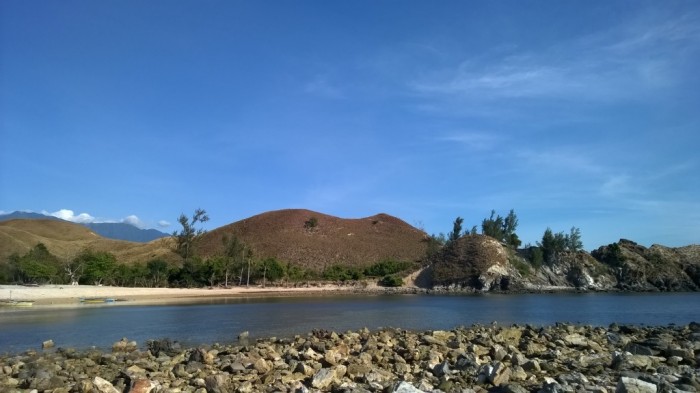 The view on the way to the cave makes you forget about the chaos in urban living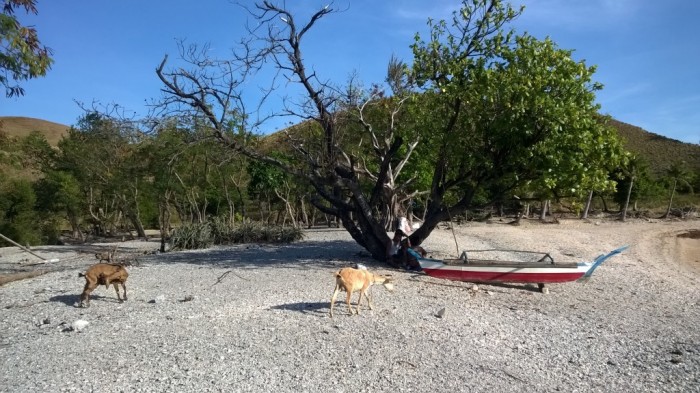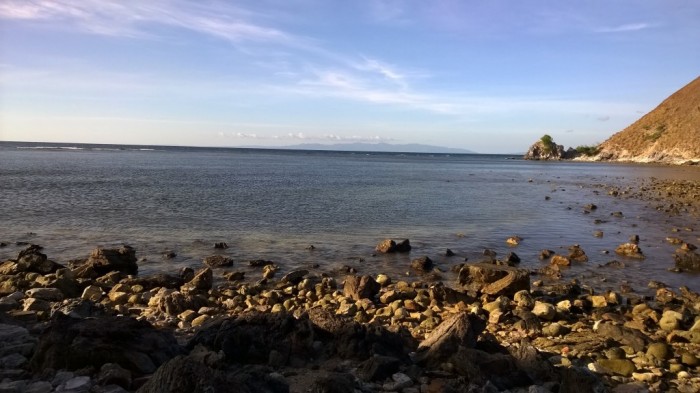 At around 5 pm, we left Malalison Island despite our wanting to stay.
We feel fortunate to having visited this wonderful place — with the help of Tourism Officer Mr. Jo Cabanting — even for barely half a day.
Don't get me wrong. Going to Malalison Island is not scary at all – there are no gigantic waves threatening your life and your sanity just like in Palaui Island. Sure, the boat ride to Malalison Island has not been one of our most comfortable travels, but not so bad either – especially when you think of a paradise that's waiting for you once you've conquered your fears.
I lied a bit. If there's one feeling I could recall about our trip to Malalison, it's the feeling of pure bliss and tranquility. B would have to agree.
Also read: 15 Secret Beaches in the Philippines You Probably Didn't Know About
*If you'd like to visit Malalison Island, drop us a line and we can organise a trip for you.