Contributed by Live 2 Travel
What is the first thing that comes into your mind whenever "Maldives" is being talked about? Luxury resorts? An expensive destination? Only celebrities and rich people can visit the said country? Well, that's all true except for the last one.
Maldives has a lot of private resorts that offer a luxurious experience through their bungalow-type rooms. Built on the knee-deep waters of the Indian Ocean, they are known as "over water villas". Please remember that you are not required to stay or book an accommodation in these villas as it may cost you thousand dollars for a one-night stay.
Also read: 10 Best Overwater Bungalows in Maldives
It is an expensive travel destination but there will always be a way to reduce the costs and travel on a budget. And lastly, not only celebrities can visit the Maldives. It's an open country for everybody (even for regular employees like us) as it does not require a visa prior to arrival. For travellers like us holding a Philippine passport, a visa-on-arrival valid for 30 days will be given upon arriving at the airport.
Understanding the Maldives
Note: Do not treat these information as official. These information were based on our own experience and on what we have gathered while planning this trip.
Here are some things to remember before flying to this paradise-like country:
1. Maldives is an Islamic country. So even if it is popular because of its beaches, you must not walk in public areas and beaches in your bikini to show the locals that you respect their religion, beliefs and the people you'll get in touch with during your stay.
2. You cannot bring pork and alcoholic beverages into the country. That being said, expect not to have pork dishes in all of the restaurants there.
3. Maldives is made up of 90% water and 10% land. Whenever you intend to travel to a different island, you need to take either a scheduled public ferry, a shared speedboat or a private one.
4. Their local currency is Maldivian Rufiyaa (MVR) but USD is widely accepted and suggested to be used by tourists.
5. Almost everything (goods and services) in the Maldives does not include 10% service charge and 6% GST so don't be surprised that the total amount you'll pay is a bit higher than what you're expecting.
Exploring Maldives on a budget
So, who doesn't want to visit the Maldives? Of course, everybody wants to! And we are glad to inspire everyone that this trip is possible on a budget. Let us show you how we did it.
First of all, there's no direct flight from Manila to Maldives. But after travelling several countries in Southeast Asia, our spirits were lifted when we found out that there are two low-cost airlines that offer a connecting flight to Male, the capital of Maldives. These are Cebu Pacific/Tiger Airways (via Singapore) and AirAsia (via Kuala Lumpur).
AirAsia had a seat sale last June 2016 and we decided to book the lowest fare going to Maldives considering the following factors: (1) flight time and layover since it is a connecting flight; (2) ferry schedule from the capital city of Male to some of the local islands, and; (3) the number of days that we will spend in the island considering the pocket money that we should have.
Our AirAsia roundtrip connecting flight cost ₱15,011 per person. Yes, that much money per person just for the plane ticket! You'll probably say that it is still expensive, but you have to take note that flights to Maldives are not very often offered at a discounted price. The regular fare would usually cost at least ₱20,000.
Flights from Manila to Kuala Lumpur will take 3 hours and 45 minutes and flights from Kuala Lumpur to Male will take 4 hours and 45 minutes. Please be mindful of the layover in Kuala Lumpur when booking your plane ticket to Male.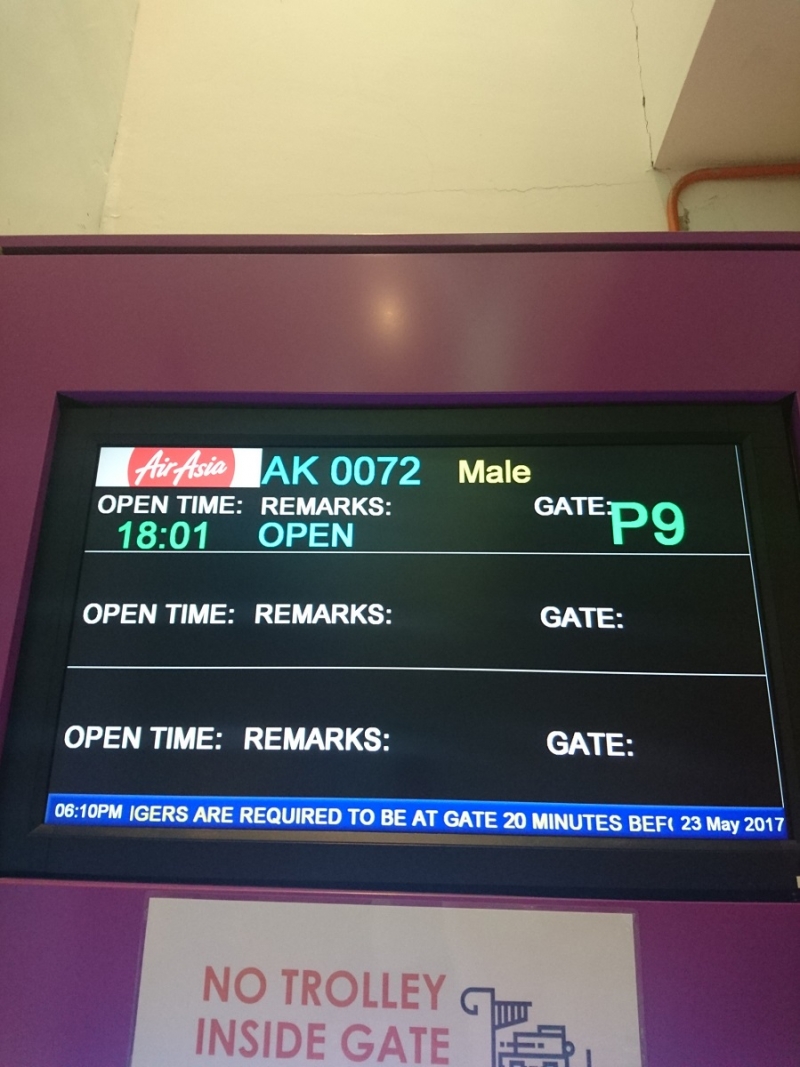 In our case, we chose to have a short two-hour layover in Kuala Lumpur International Airport (KLIA) because we were very excited to reach our destination. On our returning flight, however, we chose to have a long one, 16 hours to be exact, so we can still rest in Kuala Lumpur before our flight back to Manila.
Also read: How I Travelled 3 Days in Kuala Lumpur for Only Php 6,500
Note: Those who haven't been to Kuala Lumpur may book a flight with a longer layover (connecting flight may be the next day) to have an ample time to explore KL.
Day 1 : Flight from Manila to Male via Kuala Lumpur
After two long flights, we arrived at Velana International Airport (formerly known as Ibrahim Nasir International Airport) at 8.30pm Maldivian time, which is three hours behind that of the Philippines'.
Upon clearing immigration, we exchanged a small amount of USD with their local currency, Maldivian Rufiyaa (MVR), for small purchases. Then, we headed to the Airport-Hulhumale Bus Stop and rode the Airport Shuttle Bus for MVR20  going to the first bus stop, a five-minute walk to Ui Inn, which is our accommodation just for one night.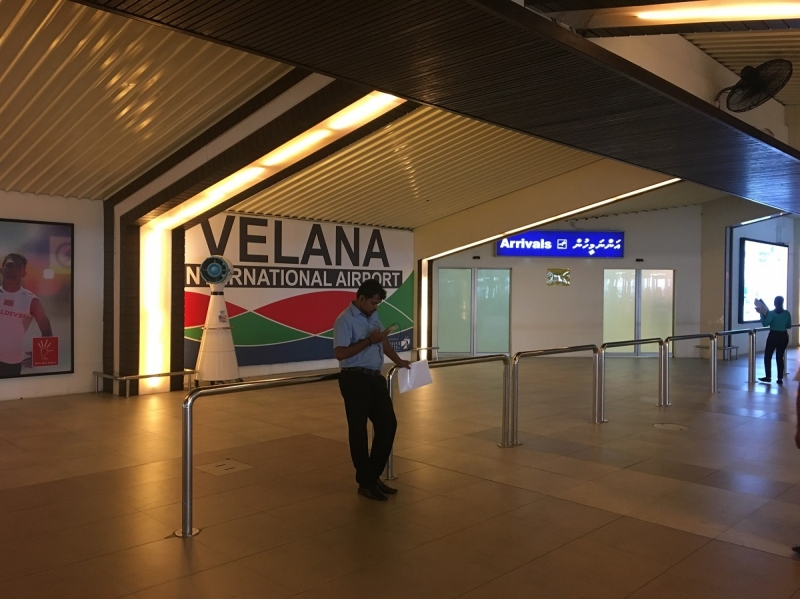 We called it a day as we were tired of our extremely long flights. By the way, we also had light snacks on that night that we bought from one of the bakeries inside KLIA2.
Day 2: Transfer to the local island Maafushi
The next day, we checked out early after our hotel served its Maldivian buffet breakfast, which included bread, pancake, egg, pita, fruits and juice.
We rode the same Airport Shuttle Bus as we needed to go back to the Airport for our speedboat transfer to Maafushi Island, a local island in the Maldives.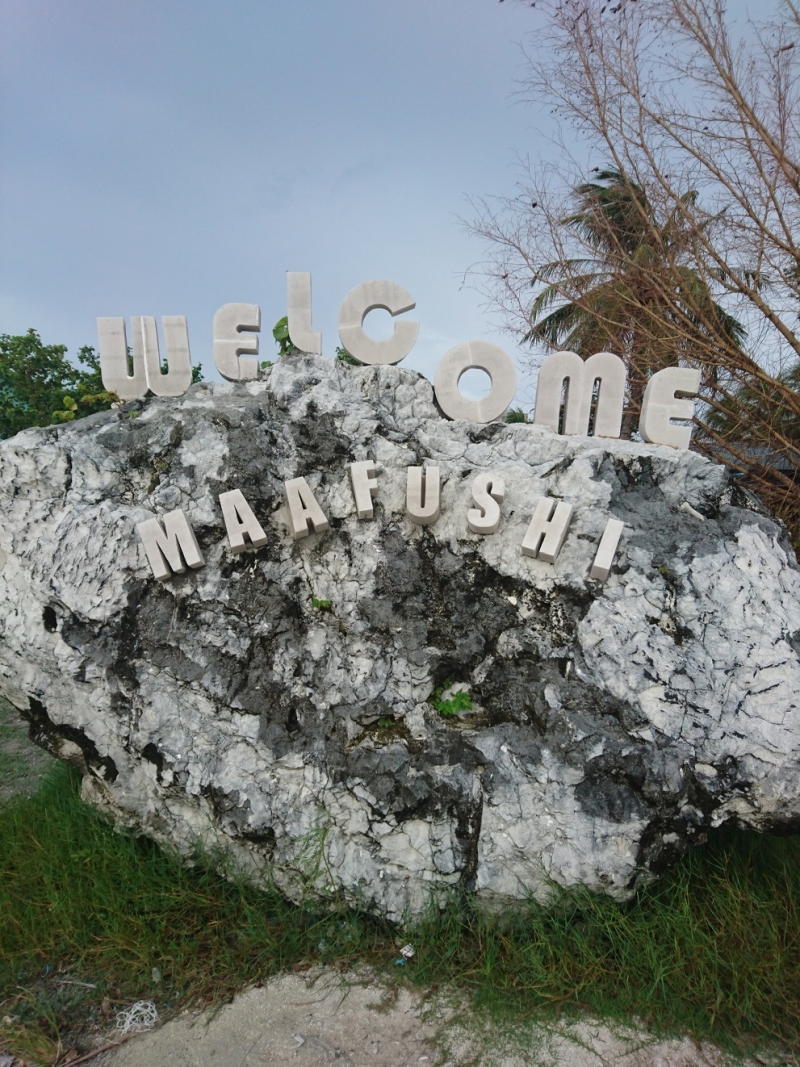 A shared speedboat transfer costs $25 per person, per way. Yes, it's expensive, and you must be wondering why we chose this mode of transportation? One good reason is that we wanted to maximise our stay in the Maldives. The speedboat transfer will only take 30 minutes to reach Maafushi Island. On the contrary, there is a public ferry from Male to Maafushi that runs daily (except on a Friday) leaving Male at 3pm. However, this ferry transfer will take 1.5 to two hours to reach the island of Maafushi and it costs $3 per person, per way.
So, these are your transfer options depending on your budget, plan and priority. Of course, a private speedboat is way too expensive compared to the first two options mentioned so let's not go deeper into that. Ha! We took the shared speedboat transfer scheduled to leave the airport at 9.30am. This transfer is operated by Shadow Palm Tours.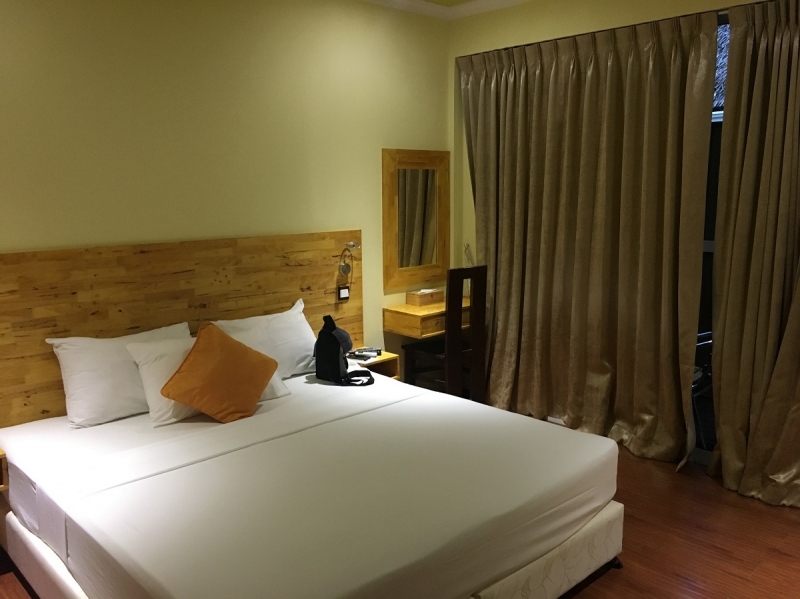 It was raining when we arrived in Maafushi Island so we decided to rest for a couple of hours after checking in at Narnia Maafushi Maldives, which costs from ₱1,700 per night plus tax.
At around 4pm, it stopped raining. This was our chance to visit their Bikini Beach. Why is it called so? It's simply because it is the only beach where bikinis and swimsuits are allowed to be worn.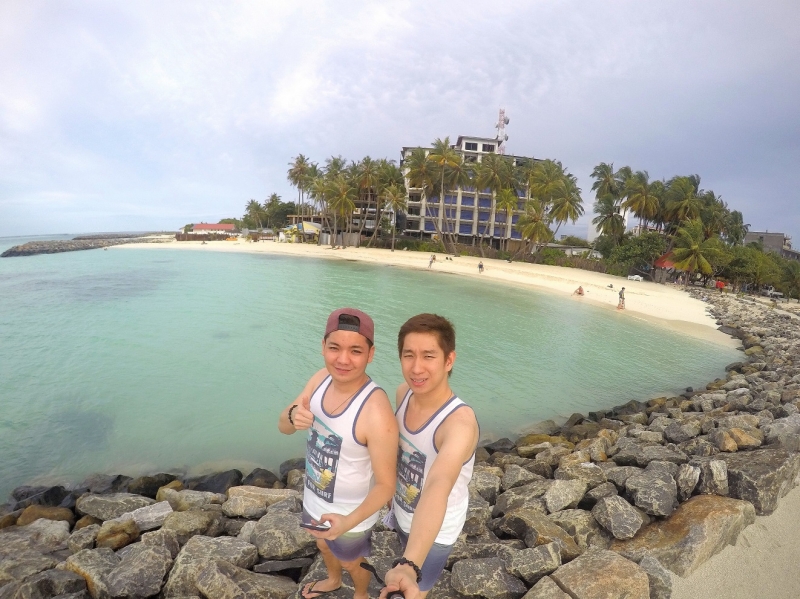 We had a Maldivian chicken fried rice that we bought from Harbour Cafe for dinner, which is really delicious and flavourful. Trust us! We, Filipinos, love rice meals so you'll definitely crave for more of this.
On the same day, we booked and paid our excursion for the following day, a trip to a luxury resort/water villa which Maldives is best known for.
Day 3: Day trip to the 5-star luxury resort Adaraan Prestige Vadoo
This day trip costs $110 per person (approximately ₱5,500). Yes, over ₱5,000 per person just for a one-day tour! Why book and pay for this? Simple, a trip to Maldives without seeing one of their water villas would be incomplete! Besides, if you'll compare this amount to the average price per night of a water villa, you'll save up to 80% off your budget. We had our Maldivian breakfast served by Narnia Maafushi Maldives then we headed to the jetty port at around 8am for our speedboat transfer to the private resort.
At exactly 8.22am, we reached the island of Adaraan Prestige Vadoo. We're still in the speedboat and seeing the water villas from afar makes us feel more excited. That feeling that you can only see these water villas on the internet before but they are now a couple of metres away from you!
We were greeted by the resort staff who then shared us the rules and regulations while staying in the island as day guests. There were a lot of guests in the island who were staying in the water villas so it's best to know your place as one. At that moment, however, it didn't matter to us. Whether we were in a villa or just visiting for a day, this is still Maldives!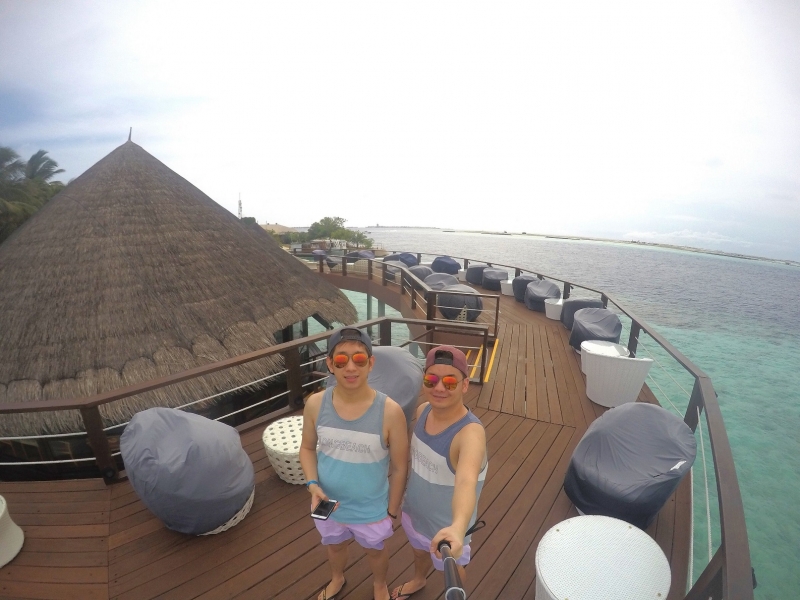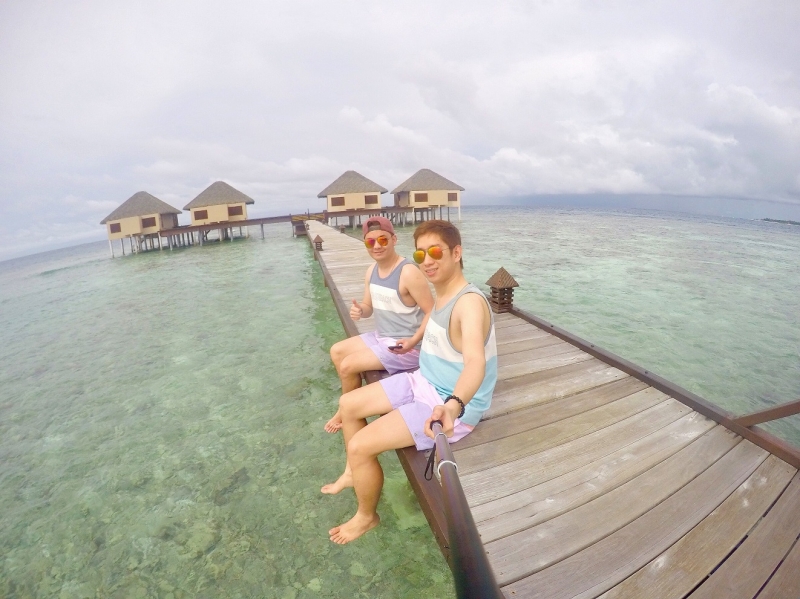 There's a buffet lunch included in the package but the resort staff said that since there were only few day guests in the island, the buffet lunch would not be served. Instead, our lunch became one amazing fine dining experience.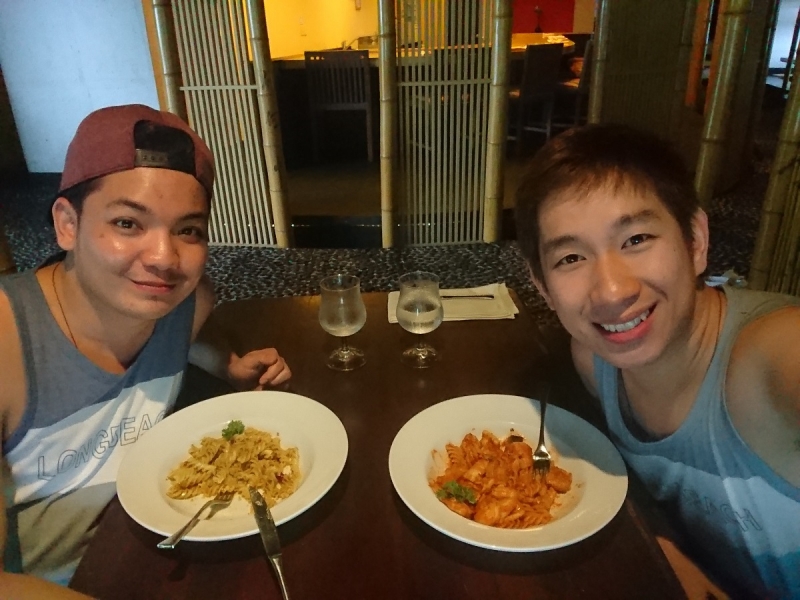 After that, we had the whole afternoon to explore and just relax in the island. It rained several times during our stay but stopped eventually.
It was 6.20pm when our speedboat arrived. The speedboat transfer going back to Maafushi was close to a life-threatening experience, I'd say. The tide was high, the sky was dark and the sea had a really strong current. We've tried a speedboat ride in both Boracay and Phuket but this one in Maldives was totally different. It was 7.10pm when we safely arrived at Maafushi Island. We then headed to Harbour Cafe to eat dinner before going back to the hotel.
Day 4: Swimming and exploring Bikini Beach for the second time
Our original plan was to visit another private island called the Fihalhohi Island, but the tour operator (iCom) cancelled all day trips from Maafushi to Fihalhohi due to the bad weather forecast by midday. That was unfortunate that we were not able to visit this place, but to think that we saved $105 each was also a good thing. Our hotel manager then recommended the Adaraan Prestige Vadoo since it is a five-star luxury resort compared to the three-star Fihalhohi.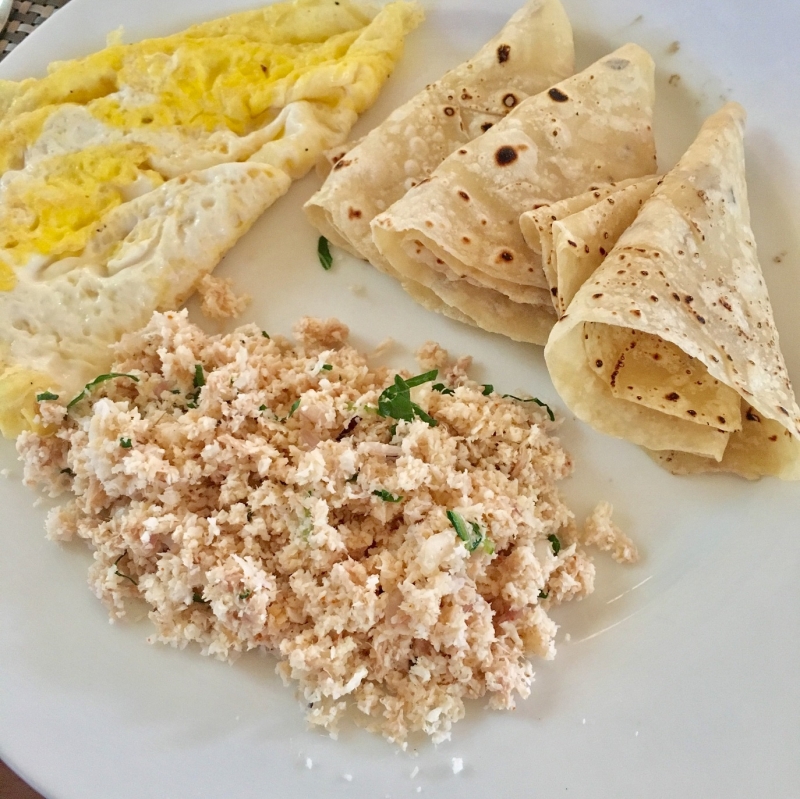 We went to the stunning Bikini Beach again to relax and swim in its calm, blue water. If the budget is your concern, you can skip the day trip to a private island and just enjoy your stay in Maafushi.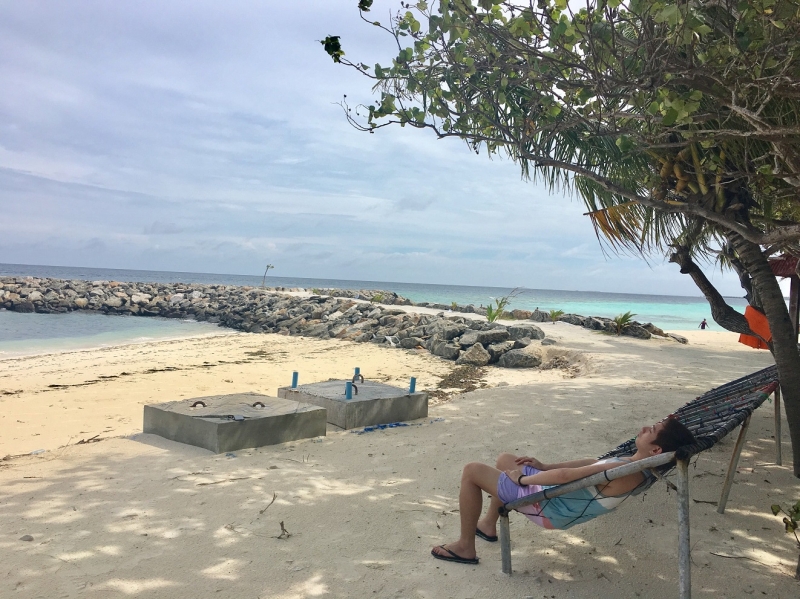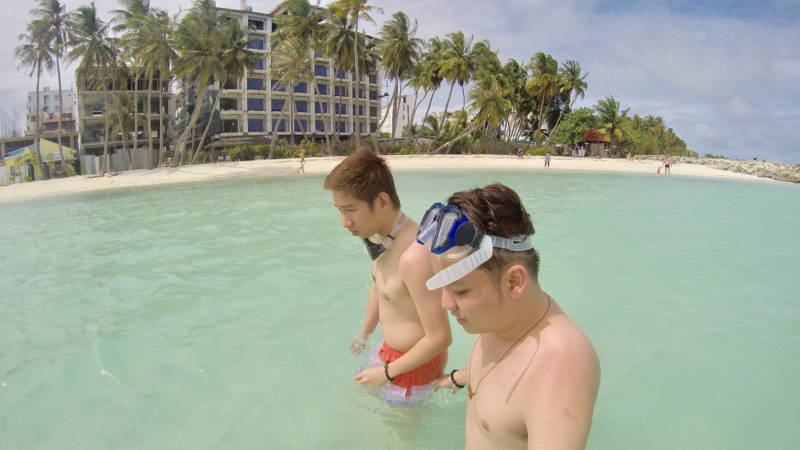 We decided to have a buffet dinner worth $15 per person at Arena Beach Hotel since it was our last night in the Maldives. We still had some extra money, anyway. Among the food served were soup, pasta, grilled tuna, beef, hotdog, fruits, mashed potato and pineapple fried rice.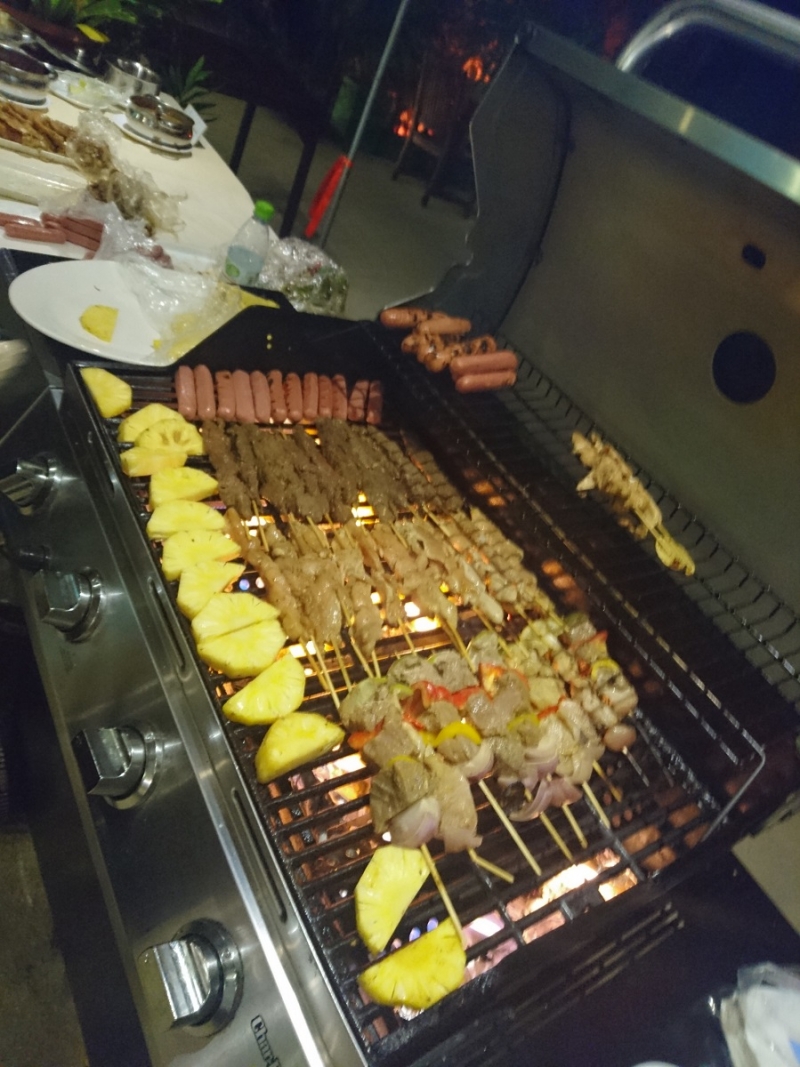 Day 5: Night flight from Male to Kuala Lumpur
It was our last day in Maafushi and the weather was perfect! Still, we could not make it to Fihalhohi Island. The day tour is strictly from 8am to 5.30pm and we needed to be back in Maafushi before 5pm to catch the last speedboat transfer to Male Airport at 5.30pm. It's either we let this chance go or we'll hire a private speedboat transfer from Fihalhohi back to Maafushi that will cost us $140 (just for a one-way speedboat ride). It's more expensive than a day-trip to a luxury resort, so, no way! We ended up arranging a half-day excursion for $30 each. The tour started at 9.30am and ended at 2.30pm.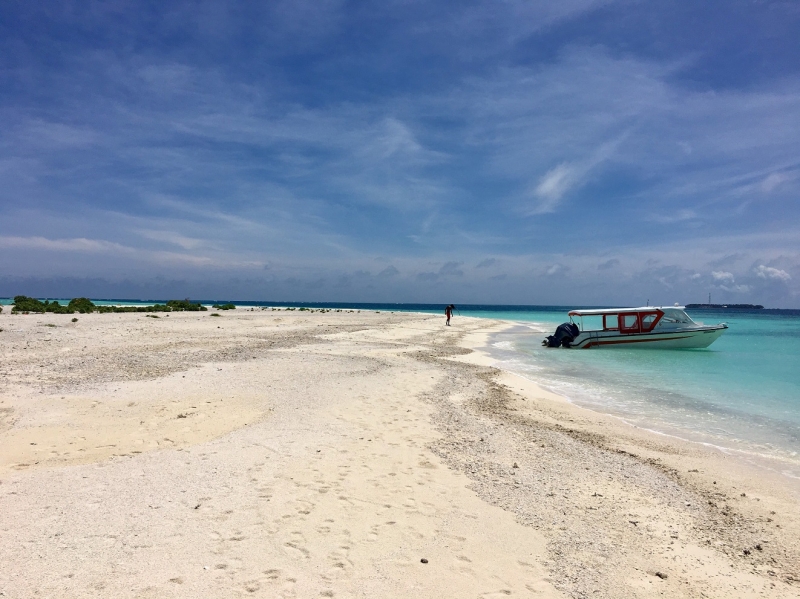 We paid an extra $10 ($5 each) to extend our hotel stay for our late check out. Mr. Shafyg, the hotel manager, and Ruben, one of the hotel staff, assisted us with our luggage to the port for our speedboat transfer to Male airport.
Since we had a 16-hour layover in KL, we went to the city centre and stayed at Regalia Suites and Residences.
Also read: My Ultimate Maldives Experience for Only ₱35,000
Estimated breakdown of expenses per person
Airfare: ₱15,011
Travel tax: ₱1,620
Accommodation: ₱4,760
Pocket Money: ₱12,500
Total: ₱33,891
Have you been to Maldives on a budget, too? Share us how you did it!