When the sun's out and the blue sky is clear, you have to take the opportunity to do something fun outdoors aside from climbing a mountain or going to the beach for once. In my opinion, having a picnic in our parks is such an underrated activity, but the idea of it always heightens people's excitement and mood for the summer. Though Metro Manila's uncomfortably hot during this season, don't let it stop you from eating your favourite food while enjoying the green nature of our wonderful parks.
Picnicking is a simple yet sweet way to enjoy one another's company compared to your usual out-of-town adventures in the summer. And guess what? There are parks in Metro Manila which can provide the shade and cool breeze you're looking for if the idea of a hot afternoon under the sun is what's stopping you from going on a picnic.
Also read: 10 Family Outing Ideas in Metro Manila Under ₱500
1. RAVE Rainforest Adventure

RAVE Rainforest is a park in Pasig that's perfect for those who value exclusivity and tranquillity. The park encourages you to take a break from your usual crowd and get the "fix" you need around mother nature and even animals. They have a particular picnic area called the Picnic Grove where you can enjoy the afternoon eating inside well-maintained cottages, and where you can play with a life-sized chess board with your friends.
Location: F. Legaspi Avenue, Maybunga, Pasig City
Operating hours: 8am to 12am
Fees: 1st three hours – ₱200 | Per succeeding hour – ₱100
2. La Mesa Eco Park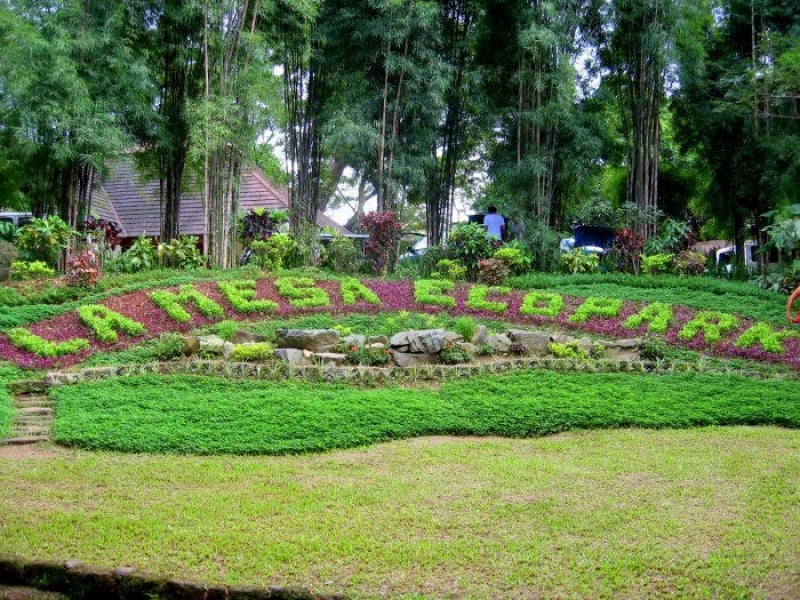 This park is huge, with lots of activities you can try such as fishing, biking and boating. But of course, an afternoon of physical activities isn't complete without a delicious and satisfying picnic. In La Mesa Eco Park's Lopez Picnic Ground, you can rent a cottage or simply find a spot for your family or friends to lay down a blanket and settle under the canopy of trees. Allow the cool breeze from the swaying of the leaves relax your disposition as you bond with your loved ones over your home-cooked picnic.  
Location: La Mesa Dam Compound, Greater Lagro, Quezon City
3. Quezon City Circle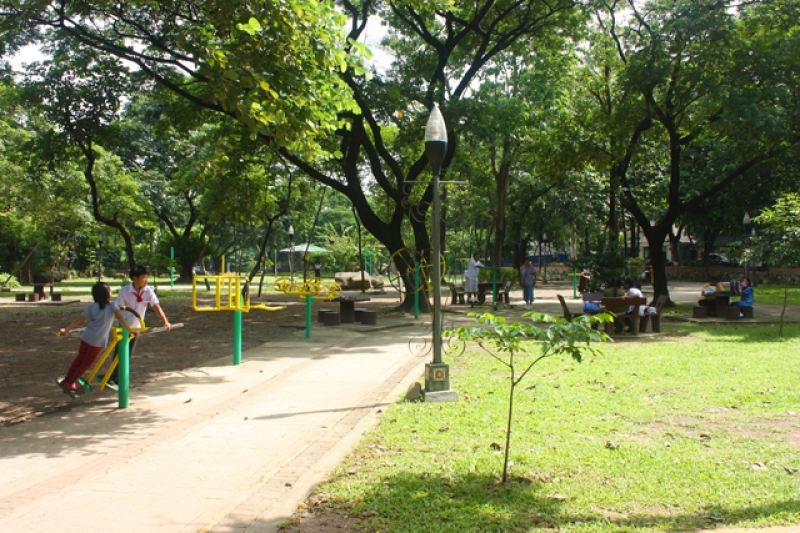 Q.C. Circle is a go-to location for students, couples, and families living near the area. Here, you'll find playgrounds, small theme parks, and sometimes even tiangges. There are park benches and tables located in several areas inside the vicinity and empty grassy spots where you can set up your picnic.  You get just the right amount of shade from the trees, letting you still enjoy the kiss of sunlight through the high branches and leaves.
Location: Elliptical Rd, Diliman, Quezon City, Metro Manila
Also read: Going On the First Date: 8 Places in Manila to Break the Ice
4. Paco Park

If you value intimacy and silence, this could be the park for you. Paco Park is one of our smaller parks, but you'll be sure to get a lovely ambience. It's enclosed by walls that cradle the beautiful nature found inside of it, and you'll find clean trimmed grass and tall trees spread out in the area. People even use this as a venue for weddings because of its relaxing atmosphere. So, doesn't it also sound perfect for special picnics?
Location: Belen, Paco, Manila, Metro Manila
Operating hours: 8am to 5pm
5. Washington Sycip Park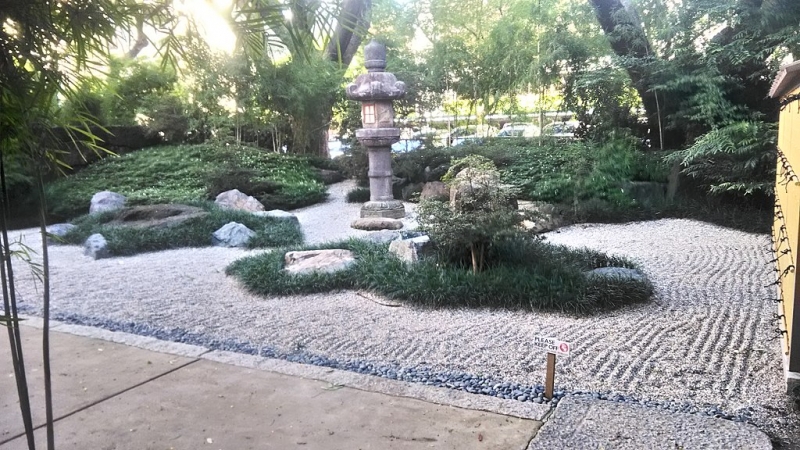 Washington Sycip Park is a beautiful urban park that is home to indigenous plants and notable sculptures by Impy Pilapil such as the Wishing Stone, Sungka, and Entry. What's great about this park is that it's consistently maintained, having just finished a seven-month renovation last December 2017. Aside from being an ideal picnic area, there are gazebos and benches for families to settle and rest. Plus, the park is a no smoking area which makes it very friendly for families with small children.
Location: Legazpi Street, Legazpi Village, Makati City
Operating house: 6am to 10pm
6. Ayala Triangle Gardens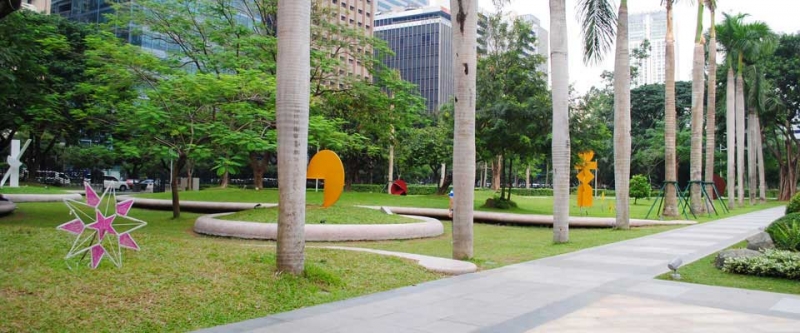 A favourite of both Makati dwellers and visitors, Ayala Triangle Gardens is a place where people can relax, have fun, and have enough room to exercise at the same time. You'll find different kinds of trees scattered in the park such as fire trees, rain trees, golden palms, kamuning and podocarpus. Take cover under them as you picnic with your friends and family. Just be sure to follow the park's guidelines such as proper disposal of trash and cleaning after your pets.
Location: Paseo De Roxas St. Cor. Makati Ave Cor Ayala Ave, Makati, 1209 Metro Manila
Operating hours: 6am to 10pm
7. Legazpi Active Park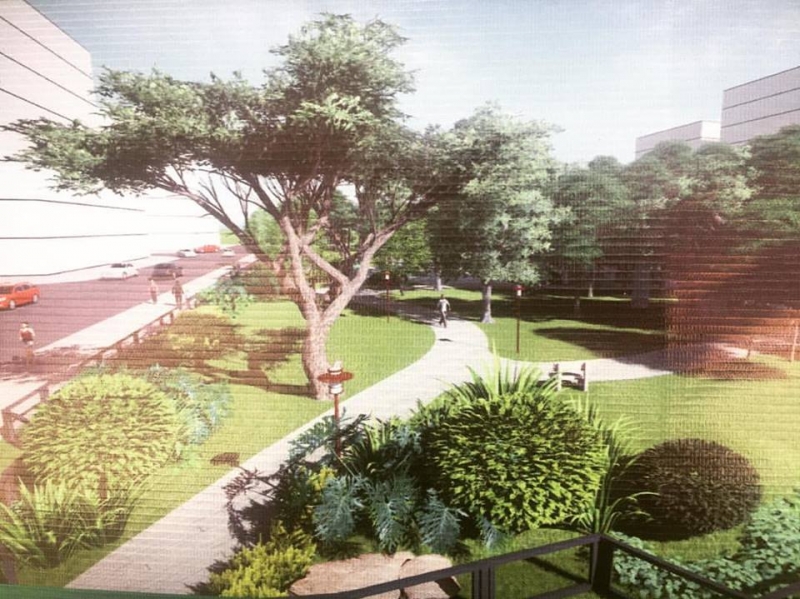 The thick trees and ponds in this park are all you need to enjoy a casual picnic in the heat of the summer. Although this park is small and can get busy filled with people, you're sure to get enough shade under the clustered trees. The park also has benches and a gazebo where people can cool down after being under the sun for so long. It's also good to note that this park has a no smoking and no pets policy.
Location: Trasierra, Legazpi Village, Makati, Metro Manila
Operating hours: 5am to 9pm
Also read: 12 Kid-Friendly Parks and Play Spaces in the Philippines
See, you don't have to go out of town to have cool and laid back outdoor activities with your loved ones. We have amazing parks, right here in Metro Manila, which deserve our use and appreciation. What kind of locals would we be if we didn't?