Contributed by Janice in Wanderland
Thinking of going on a vacation but are on a tight budget? Wanna be away from the city but only have the weekends to spare? Let me share with you how we spent less than ₱2,000 for 2 days in Marinduque, the heart of the Philippines and the fifth smallest province in the country.
Also read: How Our Barkada Visited Apo Island and Siquijor for Just ₱2,560 Each
Marinduque isn't just famous because of their Moriones Festival but also for the nice beaches that you will surely love. I'm pretty sure they wouldn't name it as the heart of the Philippines if nothing is special about it aside from the fact that it is heart-shaped.
It took us 6-7 hours to get to Maniwaya Island, which is where we had our accommodations booked. Maniwaya is just a small island with solar power as their main source of electricity. There's still signal in the island so you don't need to worry about not being able to update your social media.
We chose to stay in Villa Atilana because of its bamboo-made architecture — it is cooler than those that are made of concrete. Not only do they serve good food but the owners are also very accommodating. We were welcomed by the owner like we were their relatives who came to visit. It felt like we were home in an unfamiliar place.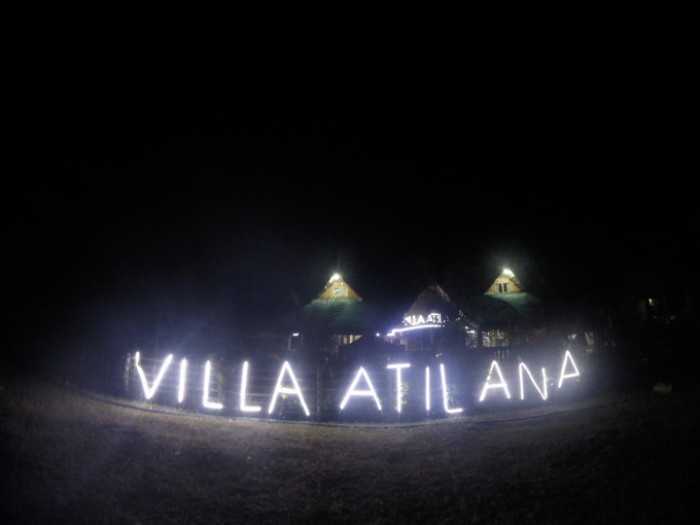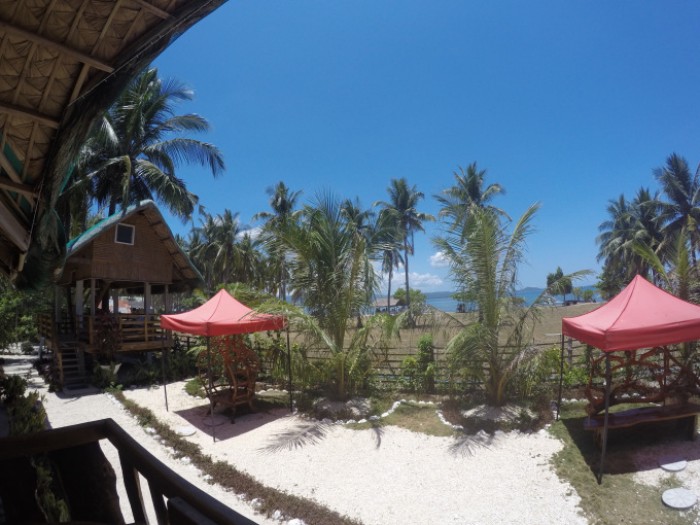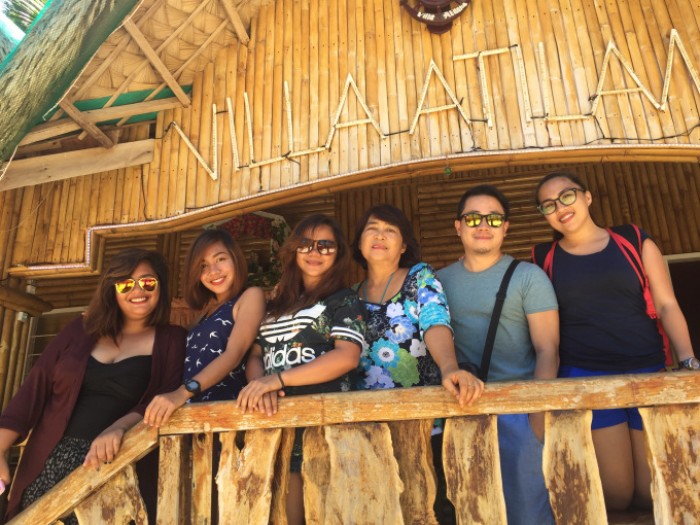 With Atilana Rodriguez, Villa Atilana owner
Ungab Rock Formation
Our first stop was the Ungab Rock Formation, which is a rock that towers about 100 feet above sea level.  The different shades of blue of the sea was so stunning. It is definitely one of the must-see places when in Marinduque.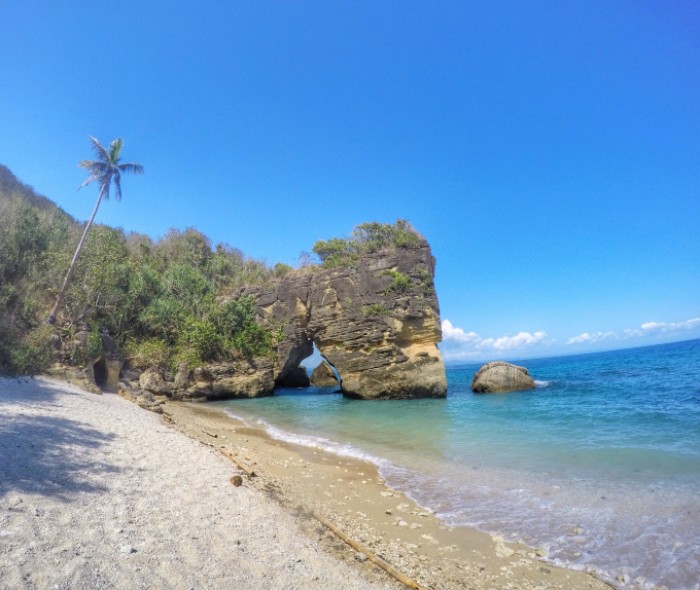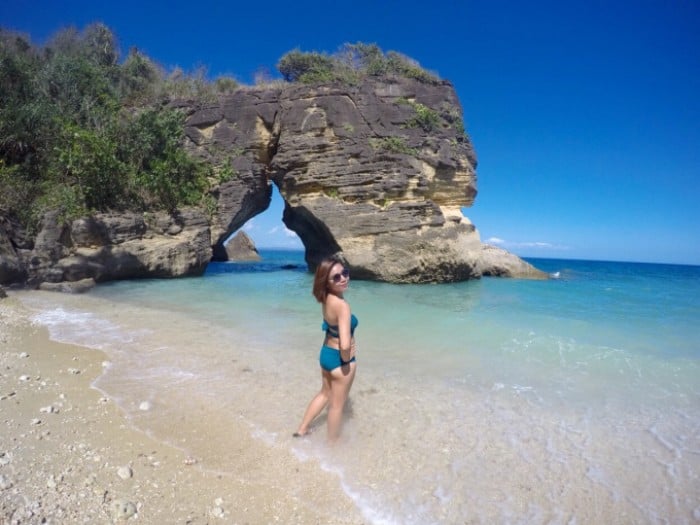 Palad Sand Bar
The sand bar is only visible from 3pm onwards. So, it would be best if it's your last stop during island hopping.
Also read: My Barkada Trip: 2 Days in the Unspoilt Paradise of Calaguas for PHP 3,900 Each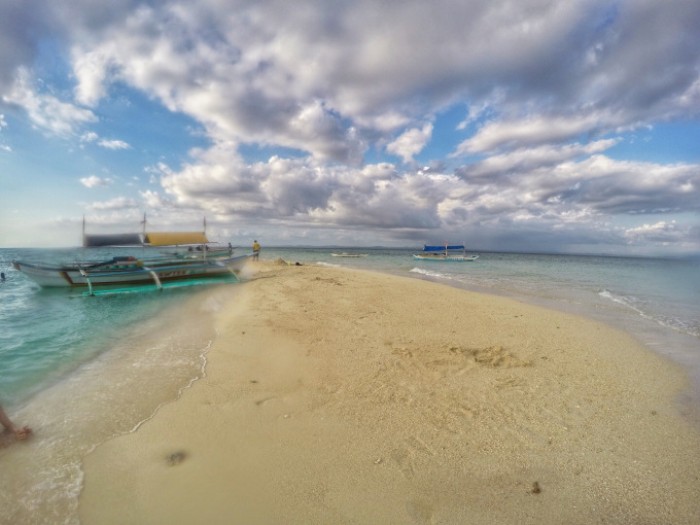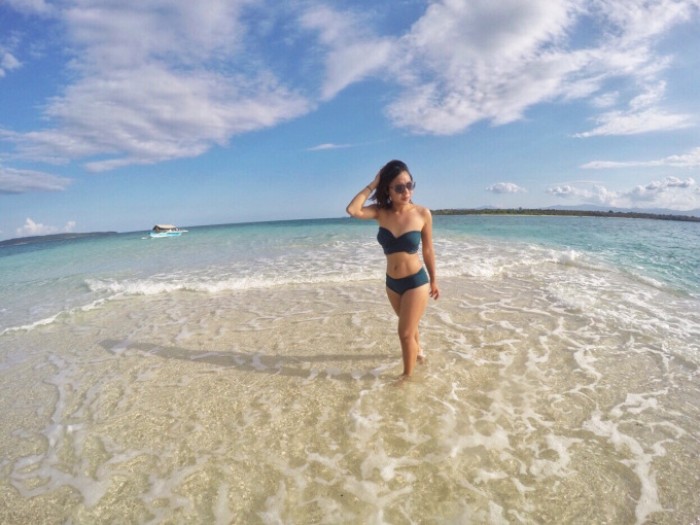 Maniwaya Island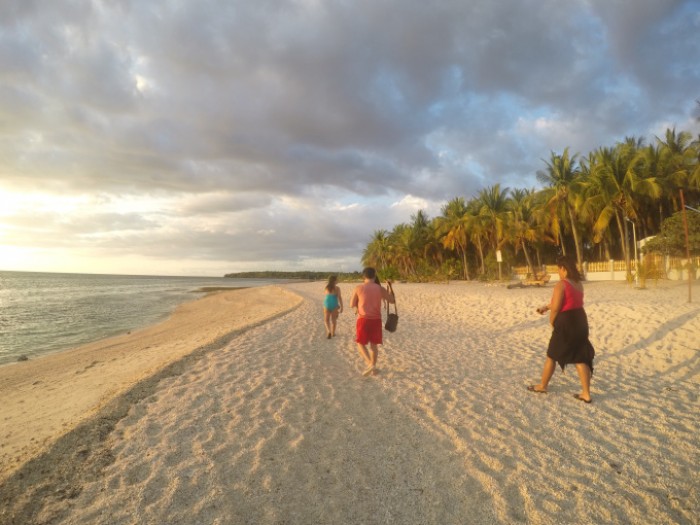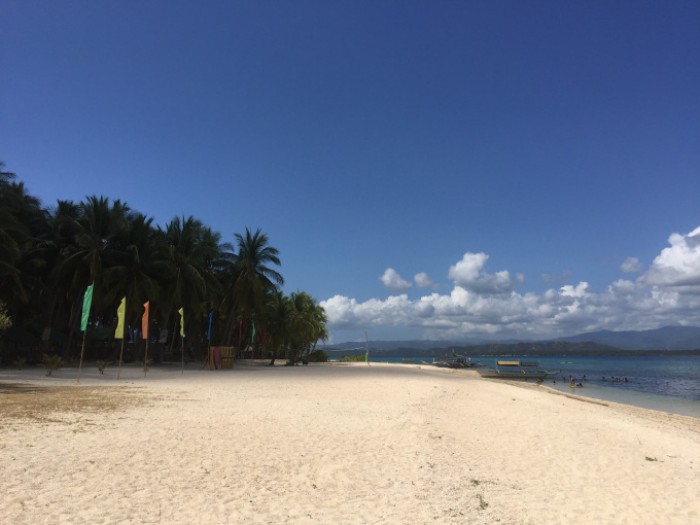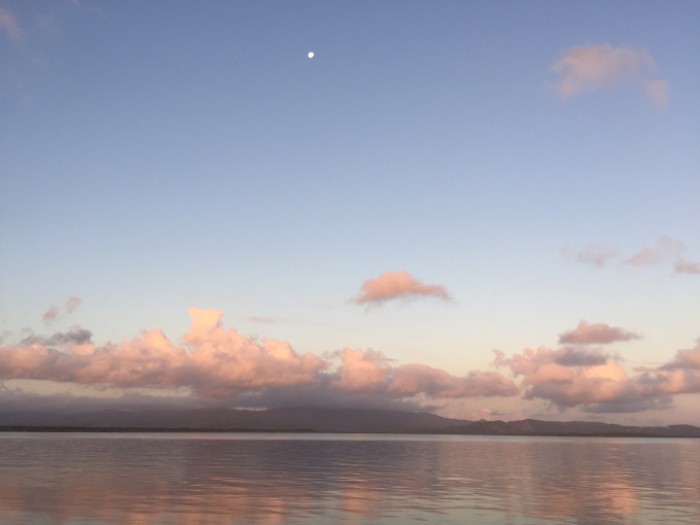 Sunrise in Maniwaya Island. #nofilterneeded
Itinerary and Cost Breakdown
Day 0
4:00pm – ETD Buendia – ₱210 (bus)
8:00pm – ETA Lucena Grand Terminal; dinner
9:00pm – Van to General Luna – ₱160
11:00pm – Overnight in General Luna
Day 1
7:00am – Early call; boat to Maniwaya Island
8:00am – Check in at Villa Atilana – ₱2,500 (divided by 5) = ₱500 each
9:00am – Breakfast; rest
1:00pm – Start island hopping – ₱3,500 (divided by 5) = ₱700 each for boat

Ungab Rock Formation (2-hour boat ride) – ₱20 each
Palad Sand Bar (1 hour from Ungab) – ₱20 each

5:00pm – Back to Maniwaya Island
6:00pm – Wash up
7:00pm – Dinner
8:00pm – Socials/Karaoke/Drinks
Day 2
6:00am – Woke up to watch sunrise
7:00am – Breakfast
8:00am – Pack up things; get ready
10:00am – Van back to General Luna – ₱160
11:00am – Lunch
12:00nn – Van to Grand (Lucena) – ₱210
2:00pm – Grand Terminal; buy pasalubong
3:00pm – Bus to Buendia
8:00pm – ETA Buendia
Total cost per person: ₱1,980
Notes
For the room, you have an option to get a fan room that can accommodate up to 10 persons for only ₱1,500. Air-conditioned room is ₱2,500 per night, good for 2-5 persons.
Food is not included as we brought our own.
Contacts: Kuya Tawi (boat) – 0947 – 772 – 3701 / Villa Atilana – 0918 – 559 – 4522
Also read: My South Cebu Trip: 4 Days of Great Adventure with My Barkada
Marinduque has a lot to offer; we would probably go back for more!
Happy travels!