It's been a while into the COVID-19 outbreak, but we know that this virus isn't the only pandemic to be worried about. Our hearts go out to everyone struggling during this crisis — especially those experiencing the mental strain of being cooped up at home all day. This time isn't easy at all, not for any of us. In light of that, we want to share a compilation of mental health resources you can access from home.
Also read: On Social Distancing, Isolation, and Mental Health
Mental health resources offering free online services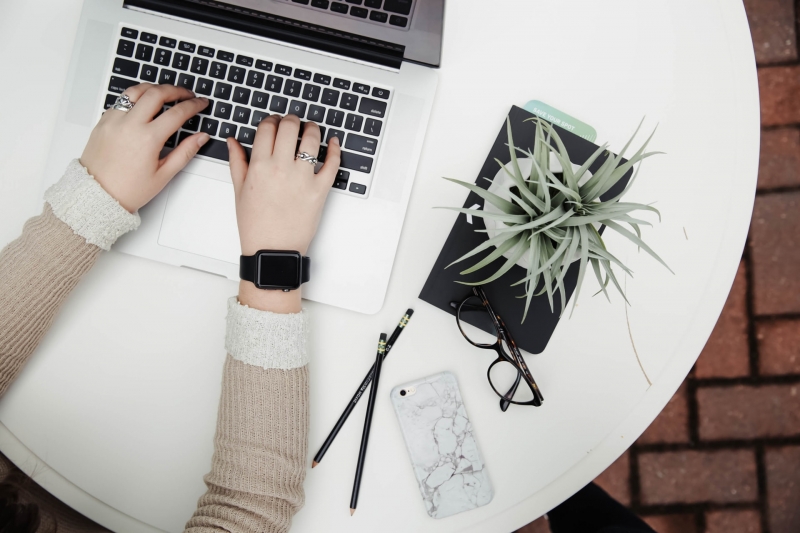 National Center for Mental Health (NCMH)
Free for: Everyone
As the mental health care service of the Department of Health, NCMH just launched a helpline for those who immediately need to speak with health professionals. Their crisis hotlines run 24/7 daily.
You can also sign up for their e-konsultasyon service that runs from 9am to 3pm on Mondays, Wednesdays, and Fridays. Upon booking a session, NCMH will message you the details for your free consultation via Zoom.
Contact
Website: http://www.ncmh.gov.ph/
Mobile: 0917-899-8727 (USAP)
Landline: 989-8727 (USAP)
Philippine Mental Health Association, Inc. (PMHA)
Free for: Everyone
The Philippine Mental Health Association, Inc. (PMHA) offers online counselling. It reopened its Viber lines on 10 May 2021 so that everyone can have access to remote assistance. PMHA accommodates concerns from 8am to 8pm, Monday to Friday.
Contact
Facebook: http://facebook.com/PMHAofficial
Viber: 0995-093-2679; 0918-402-9832
Email: [email protected]
InTouch Community Services
Free for: Everyone
InTouch Community Services mostly deals with those struggling with relationship problems, addiction, and abuse. On their website, they also have mental health resources dedicated to helping us cope during the quarantine. If you need help with managing your family, significant other, work, community, or self, check them out.
For emergencies and urgent concerns, InTouch also has a free and anonymous crisis line that is available 24/7.
Contact
Website: https://www.in-touch.org/covid-19.html
Facebook: http://facebook.com/InTouchCrisisLine
Twitter: http://twitter.com/Crisis_Line_Ph
Mobile: 0932-893-7603; 0917-800-1123 (Globe); 0922-893-8944 (Sun)
Email: [email protected]
UGAT Foundation
Free for: Everyone
UGAT Foundation offers psycho-spiritual counselling for individuals, couples, and families. They recently launched their crisis lines for those affected by COVID-19. These services are free, and are meant to support everyone suffering from pandemic-induced stress — especially our frontliners and overseas Filipino workers (OFWs). You may easily reach them online from 5pm to 8pm and 11pm to 2am daily.
Contact
Facebook: http://facebook.com/UGATSandaLinePage
Google Hangouts: [email protected]
Skype: [email protected]
UP Diliman Psychosocial Services (UPD PsycServ)
Free for: UP Diliman students
UPD PsycServ opened an online resource centre that compiles diverse online stress relievers you can try out for free. From time to time, UPD PsycServ offers free telepsychotherapy sessions for UP Diliman students. Follow their social media channels for updates regarding this.
Contact
Book here: http://bit.ly/PsycServPH
Facebook: http://facebook.com/updpsycserv
Mobile: 0916-757-3157; 0906-374-3466
Email: [email protected]
Also read: COVID-19 Heroes: These Pinoys Use Their Skills To Fight The COVID-19 Crisis
Free mental health apps offering support and resources

MY3
A free suicide prevention app, MY3 provides 24/7 access to trained counsellors from the National Suicide Prevention Lifeline. It also allows you to add three trusted contacts in case you need immediate emotional support.
Download on iOS.
What's Up?
A great resource to help you cope with mental health disorders, What's Up? provides diverse features that utilise (Cognitive Behavioural Therapy) and ACT (Acceptance Commitment Therapy) methods. These include a habit tracker, a personal diary, a grounding game, and breathing techniques.
MindShift
MindShift uses the CBT method to help users relieve stress and anxiety. Some of its features include thought journals, belief experiments, fear ladders, and comfort zone challenges. It also has relaxing audio to promote mindful meditations.
eMoods
A digital mood tracker, eMoods helps you track your mood disorders, determine triggers, and take control over your emotions. Specifically designed for people with bipolar disorder, eMoods also has a feature for tracking medication changes. It also provides you with a monthly PDF report that you can easily send to your doctor.
MoodTools
MoodTools ultimately works as a depression aid. Designed in collaboration with mental health professionals, it provides a thought diary, suggested activities, a customised safety plan, information, tests and trackers, and videos.
PTSD Coach
Created by VA's National Center for PTSD and DoD's National Center for Telehealth & Technology, PTSD Coach helps people with post-traumatic stress disorder. Originally, the developers designed this for veterans and military service members. It has information about PTSD, a self-assessment feature, and other free tools to aid in coping with day-to-day activities.
For more mental health apps, check out this list.
Mental health centres offering professional services for a fee
Dear Future Self PH
Have anger management problems? Suffering from abuse and trauma? Getting over a heartbreak? Feeling stressed over work… or just anything in general? Dear Future Self PH offers phone counselling from 1pm to 1am daily. You may book an appointment with a professional psychologist through their website.
Contact
Facebook: https://www.facebook.com/dearfutureselfph
Website: https://dfsconsultingph.com
Living Free Foundation
A non-profit support and activity centre, Living Free Foundation focuses on family and relationship problems. They provide both individual and marital counselling.
Contact
Website: http://www.livingfreefoundationph.com/
Mobile: 0917-322-7087
Email: [email protected]
Recovery Hub
With 50 psychiatrists online, Recovery Hub offers telepsychiatry services via video calls. You may book an appointment with them through their mobile app, and a doctor will take care of you once you're booked.
Contact
Website: http://recoveryhub.ph
Facebook: https://www.facebook.com/recoveryhubph/
GrayMatters Psychological and Consultancy, Inc.
The Facebook page of GrayMatters is a treasure trove of mental health tips. Aside from their free online resources, they've also launched an online portal that provides access to affordable online consultations with private licensed therapists. Their rates for online sessions start at ₱750.
Contact
Book here: http://bit.ly/GMFRONTLINERS
Facebook: http://facebook.com/graymattersphilippines
Website: http://www.graymattersportal.ph
Mobile: 0997-561-87788; 0917-709-6961
Email: [email protected]
Also read: 7 Self-Care Tips to Protect Your Mental Health During the COVID-19 Pandemic
As you take steps to ensure your physical welfare, don't forget to take care of your mental health as well. Stay safe and healthy!