According to the U.S. News and World Report, Canada ranks third in its 2022 Best Countries. The countries on the report are scored based on a variety of key metrics: quality of life, entrepreneurship, agility, social purpose, movers, cultural influence, openness for business, adventure, power, and heritage. Moreover, most of the best cities to live in Canada have continued to uphold their reputation for welcoming immigrants and embracing diversity.
In this article, we cover some of the most developed and liveable cities in Canada for those who want to start a new life abroad. We also take into consideration how accessible and easy it will be for new settlers, especially those of Asian descent, to assimilate into their new-found homes. 

Interested to know about the best cities to live in Canada? Read on to find out more! 
Also read: 9 Easiest Countries to Immigrate to for Better Opportunities
Best cities to live in Canada for new Asian immigrants
1. Toronto, Ontario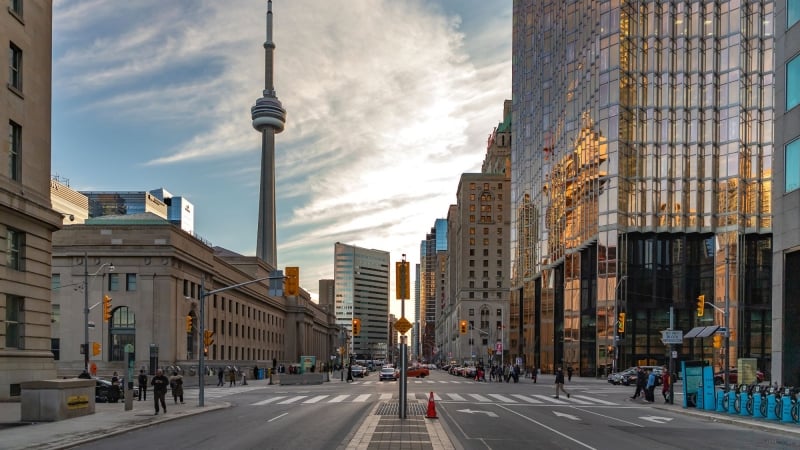 Toronto, the capital city of Ontario, is one of the most dynamic metropolitan cities and the most populous in all of Canada. Almost half of its diverse population is foreign-born, with more than a third of its citizenry originating from Asia. Currently, the largest percentage of visible minorities (defined by the country's Employment Equity Act as "people aside from Aboriginals who are non-Caucasian in race or non-white in colour") in the city are Southeast Asian individuals. Overall, it definitely makes for a probable city to live in Canada for incoming new settlers. 
Top things to do:
Tour the

CN Tower

for overlooking views of the city

 Explore

Ripley's Aquarium of Canada

and marvel at exotic sea and freshwater species 

Admire local art, culture, and natural history at the

Royal Ontario Museum

 

Feast on eats at

St. Lawrence Market 
2. Vancouver, British Columbia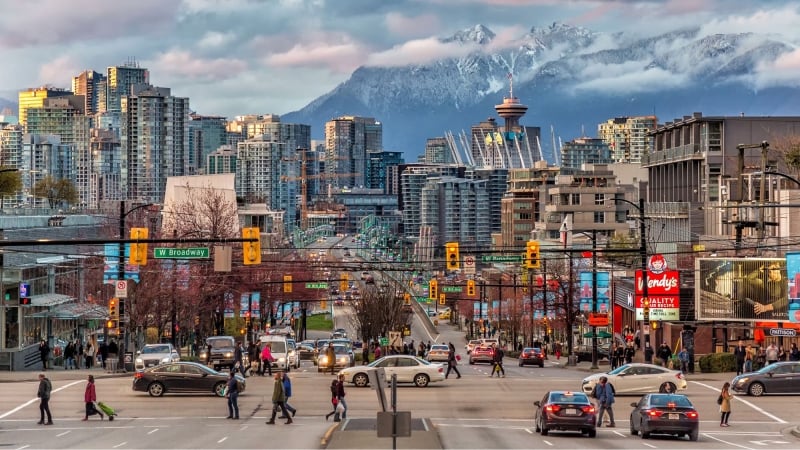 Arguably the prime destination for those who want a fresh start in Canada, Vancouver boasts a booming economy and a diverse range of citizenry. A lively cultural and social centre in British Columbia, it features a thriving art, theatre, and music scene. Education-wise, Vancouver features some of the best internationally-acclaimed universities in the country, which makes it a hotspot for exchange students as well. 
Top things to do:
Stroll along the sprawling

Stanley Park

 

Cross the

Capilano River

on a 140-metre-long suspended bridge 

Find fresh produce and yummy eats at

Granville Island Public Market 

Visit the

Vancouver Art Gallery

for a dose of innovative visual artworks by local artists
Also read: 16 Dazzling Christmas Lights Around the World You Have to See
3. Calgary, Alberta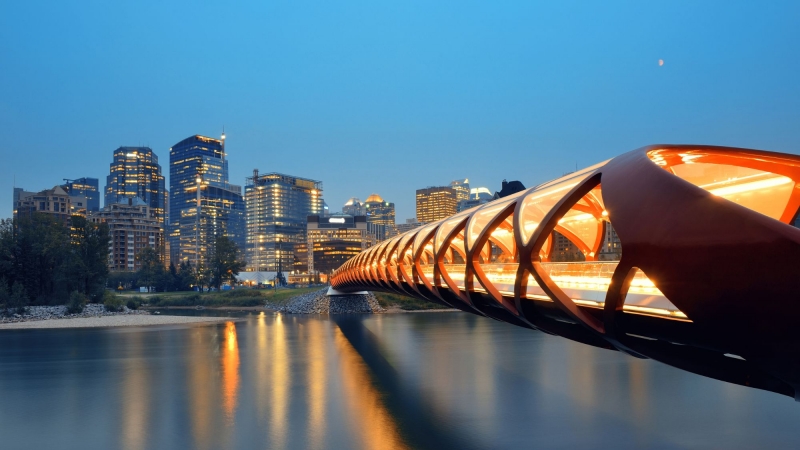 The largest city in Alberta province, Calgary takes great pride in its diverse economy, offering new settlers excellent transportation and logistics, advanced technology, and diverse natural resources. As the city's population continues to grow, housing sales may rise but rent value slowly declines as rental properties continue to increase. 
Much like the other top liveable cities in Canada on this list, Calgary also offers great work opportunities, especially for business professionals, engineers, and industrial workers. For incoming settlers looking for a more laid-back lifestyle, Calgary might be perfect for you! 
Top things to do:
Meet the friendliest curious critters at the

Calgary Zoo

 

Head to the top of

Calgary Tower

for the best sunset views 

Witness beautiful lakes, glaciers, and peaks in nearby

Banff National Park

Catch the world's largest outdoor rodeo show at

Calgary Stampede

 
4. Montreal, Quebec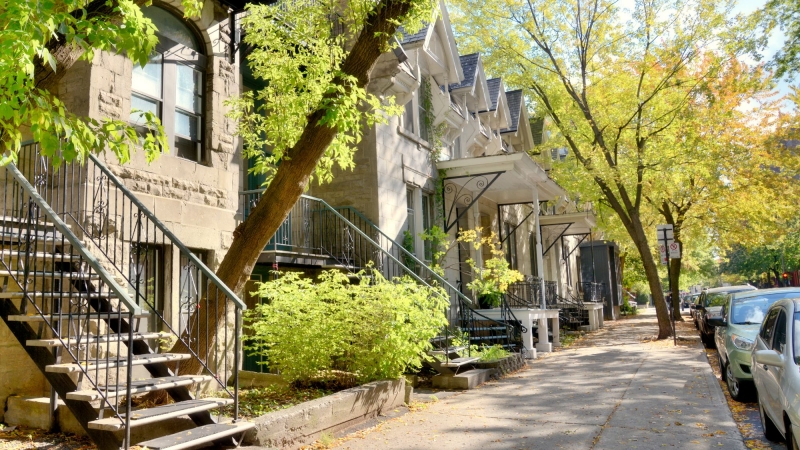 While Quebec is predominantly a French-speaking region, it has seen an increasing number of Chinese settlers in its most populous city: Montreal. Other visible minorities that have made their way into this Francophone city include Latin Americans, Arabs, and Southeast Asians.
Apart from having a reputation for being a multi-ethnic city, it offers great employment opportunities, top-notch education, universal healthcare, and affordable housing. 
Top things to do:
Catch the annual

Le Grand PoutineFest

for unique twists on poutine and fun family activities 

Witness fantastic theatrical acts and acrobatics by the

Cirque de Soleil 

Admire the ornate architectural design of the historic

Notre Dame Basilica of Montreal

Visit the largest museum in Canada:

The Montreal Museum of Fine Arts

 
5. Winnipeg, Manitoba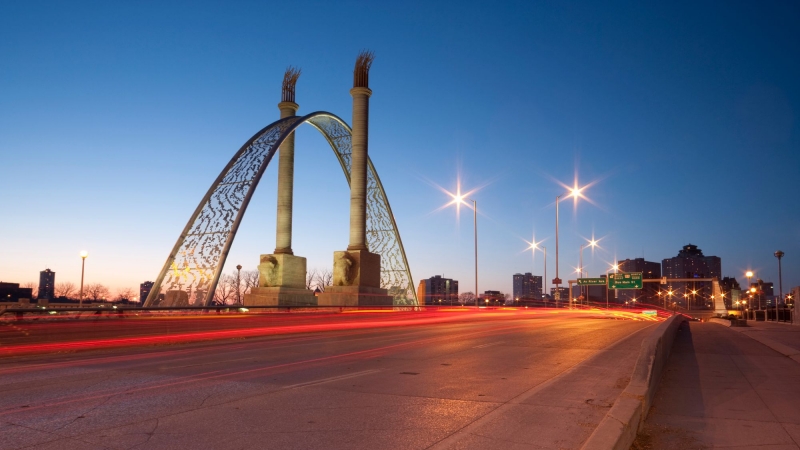 Newcomers opt to live in Winnipeg, Manitoba for many reasons, but mainly because it is one of the cheapest places to live in Canada. In fact, citizens in Winnipeg get to enjoy spending more disposable income compared to other major Canadian cities — thanks to affordable housing, diverse employment options, and low utility expenses. Additionally, Winnipeg is known as the "cultural cradle" of Canada, offering a quality of life to its diverse communities at a relatively low cost of living. 
Top things to do:
Head to the historic site of

The Forks

for a variety of outdoor family activities like shopping, dining, and ice skating

Relax by the sprawling gardens of

Assiniboine Park

for a breath of fresh air 

Witness resident polar bears and seals swim and play at the

Assiniboine Zoo

See over 2.9 million artefacts and learn more about natural history at

The Manitoba Museum

 
Also read: Top 10 Coldest Cities in the World for True Winter Lovers
6. Saanich, British Colombia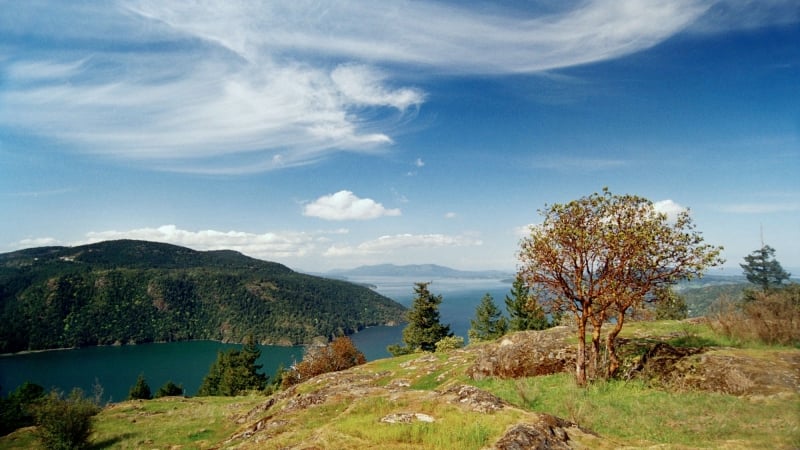 Another liveable city in British Columbia would be the long, picturesque headland of Saanich. Located north of the Greater Victoria area, this city is noted for its low crime rate, low unemployment rate, and high household income potential. For thousands of years, Saanich has served as a home for Aboriginal peoples which comprises the First Nations, Inuit, and Métis. Today, it remains to be a relatively safe and affordable place for new immigrants to settle, thus making it one of the best cities to live in Canada. 
Top things to do:
Spend a day relaxing at the

Cadboro Bay Beach

 

Hike the scenic trails or swim at the tranquil freshwaters of

Thetis Lake Regional Park

Picnic and admire sunset views at

Saxe Point Park

7. Markham, Ontario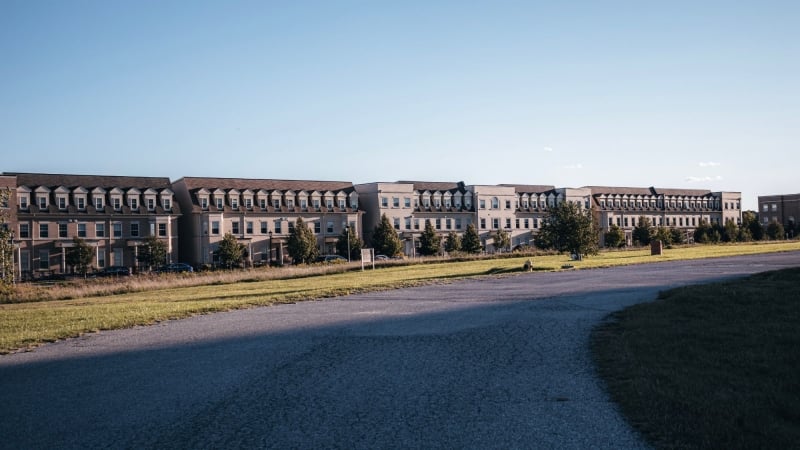 Yet another increasingly diverse city in all of Canada, Markham continues to be a prime landing spot for new settlers in the country, especially for those who are of Asian heritage. As a matter of fact, nearly half of its residents are of Chinese descent, while its second largest population of visible minorities is from Southeast Asia. Highly accessible from Toronto, Markham offers great modern developments and diverse work opportunities, making it one of the best cities to live in Canada. 
Top things to do:
Purchase the freshest fruits and organic vegetables at the

Reesor Organic Farm


Catch live musical performances at the

Flato Markham Theatre

 

Appreciate the eclectic neighbourhoods of

Unionville

and

Markham Village

on a bike ride 

Visit heritage stations like the 1871

Markham Go Station

or the

Unionville Go Station

 
8. Oakville, Ontario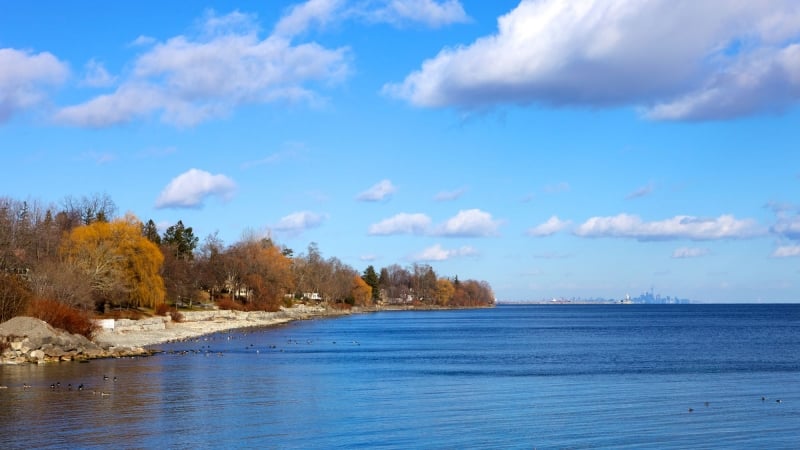 Settlers in Oakville, Ontario have access to safety and security, universal healthcare, excellent transit, good work options, and a relatively affordable cost of living. A top destination for incoming immigrants in Canada, the city's population has steadily increased over the years. The most significant percentage of its visible minorities belong to South Asian countries, and the second largest can be traced back to Chinese heritage, followed by the African American community. 
Top things to do:
Hike, bike, or camp out in the

Bronte Creek Provincial Park

 

Explore trendy restaurants, novelty shops, and speciality cafes in

Downtown Oakville

 

Go fishing and picnicking at

Lion's Valley Park

 
Also read: How and Why This Backpacker Travelled to Canada From Singapore Without Flying
9. Richmond Hill, Ontario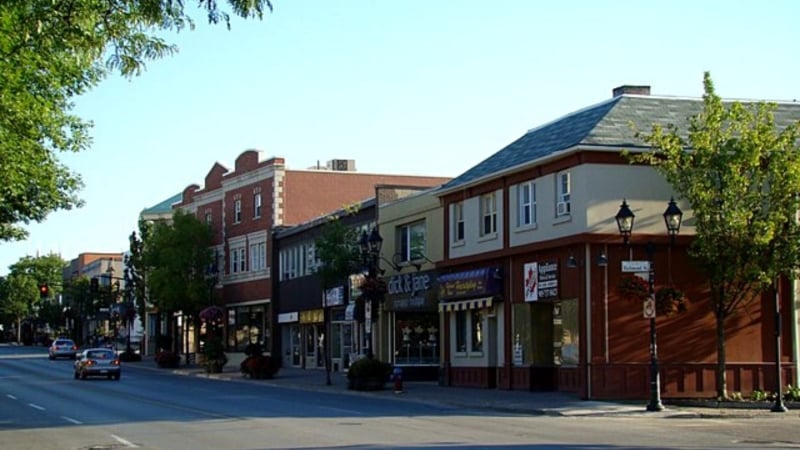 A vast majority of Richmond Hill's neighbourhoods are typically referred to as wealthy, making it one of the most expensive cities to live in Canada. However, its multicultural population makes it an attractive destination for new settlers. Richmond Hill also features a booming economy, increasing job opportunities, top-notch healthcare, quality education system, which contribute to its citizens' overall quality of living. 
Top things to do:
See the stars shine up close at the

David Dunlap Observatory,

home to Canada's largest telescope 

Destress on an afternoon stroll by

Wilcox Lake

 

Watch a ballet performance at the

Richmond Hill Centre for the Performing Arts
10. Vaughan, Ontario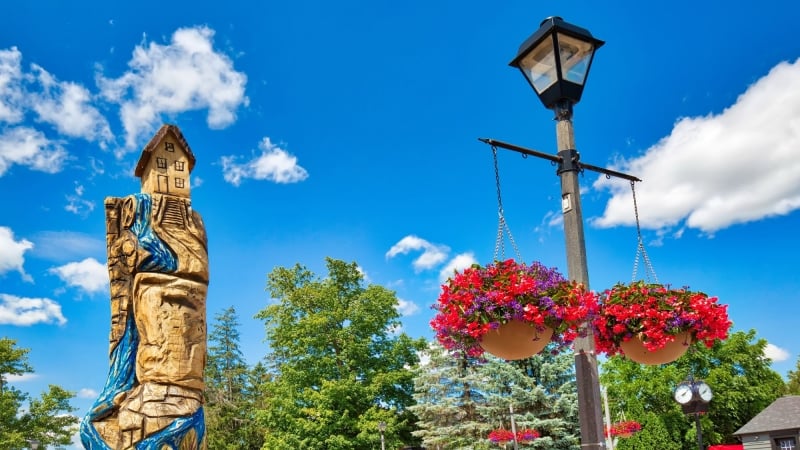 Vaughan, Ontario offers incoming settlers family-friendly neighbourhoods across the city. A fast-growing municipality in the country, it features tons of modern developments such as various types of schools, recreational centres, and parks, as well as cultural and natural gems. The cost of living in Vaughan is relatively higher compared to the other Canadian cities on this list. Regardless, it offers safe and welcoming communities, especially for immigrants of Asian descent. 
Top things to do:
Explore thrilling rides and fun attractions at

Canada's Wonderland

amusement park




Shop till you drop at

Vaughan Mills

, one of Canada's largest shopping centres 

Relive childhood memories at the

LEGOLAND Discovery Centre

Visit nearby heritage sites dating back to the 1800s in the picturesque

King Township
11. Burlington, Ontario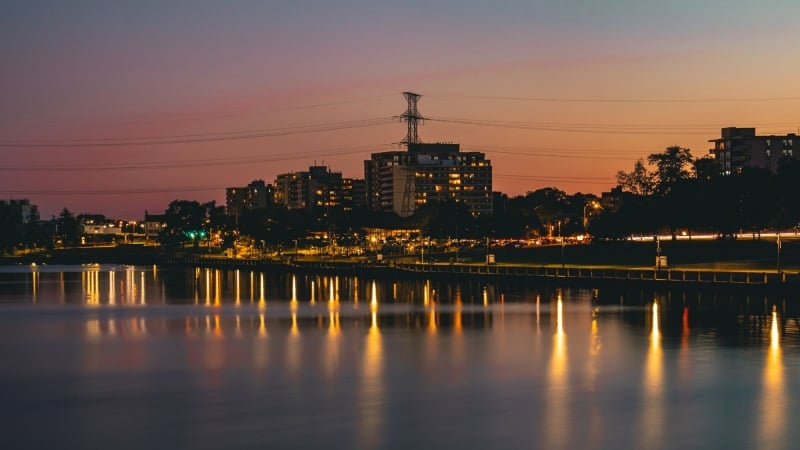 Newcomers in Canada who choose to live in Burlington witness a great quality of life with its safe neighbourhoods and low crime rates. As the population of Burlington continues to grow, its communities continue to become diverse, welcoming settlers of various ethnicities. Note though, that rental properties in the city are continuing to increase in value and decrease in availability. 
Top things to do:
Wander around the

Royal Botanical Gardens

and discover a variety of flora and fauna

Appreciate locally curated artworks and contemporary Canadian ceramics at the

Art Gallery of Burlington 

Treat yourself to culinary delights and explore speciality boutiques at the

Village Square

 

Take a walk along

Brant Street Pier

for stunning views of the Burlington shoreline



12. Edmonton, Alberta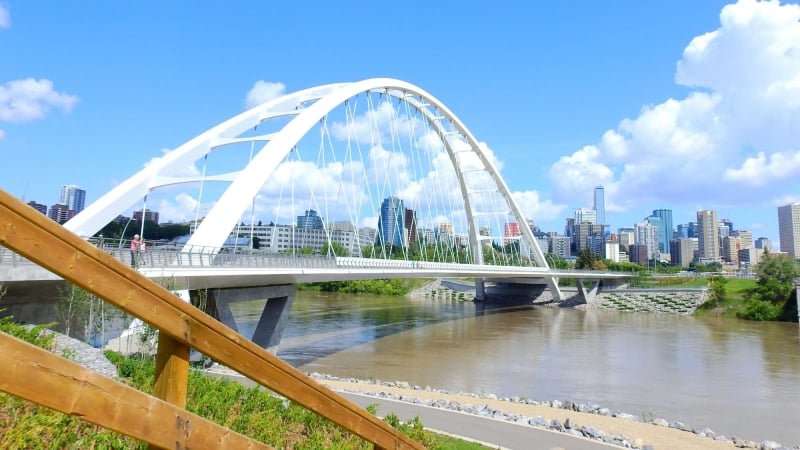 Yet another relatively cheap place to live in Canada, Edmonton continues to be a highly attractive city for thousands of young and skilled immigrants. Offering readily available job options and lower taxes than the rest of Canada, it also makes for the best city in Canada for new settlers looking into saving more money. Ultimately, newcomers flock to this city as it offers a rich history and cultural diversity, and is an overall vibrant urban centre. 
Top things to do:
Shop and dine at

West Edmonton Mall

, the biggest shopping centre in North America

Relish in art masterpieces while having coffee at the

Art Gallery of Alberta

 

Watch wildlife activity or go canoeing in

Elk Island National Park 

Enjoy fun slides and relaxing jacuzzis at

World Waterpark

 
Also read: How to Survive a 27-Hour Train Ride Across Canada
That about sums it up for this list of the best cities to live in Canada! If you're planning to migrate to Canada or have already made the big decision, we'd love to hear more about your thoughts and stories. Share them with us on our Facebook page and be the next featured traveller on our website! 
---
Featured image credit: Aolin Chen via Canva Pro
Facebook image credit (L-R):  patelravi; rabbit75_cav via Canva Pro