Contributed by KeysandTell
Hey, Milk Tea lovers! As you plan your trip for Songkran Festival 2018 (Thai New Year), here's my ultimate milk tea guide for you #madewithlove.
Tea is truly delectable, which is why we hear about it endlessly. The matchless Matcha Tea of Japan, the tropical Boba Milk Tea of Taiwan, and irresistible Chai Yen Milk Tea of Thailand. Speaking of Thailand, they have lots of stalls that sell thirst-quenching drinks! I've been living in Thailand for nearly a year and I have tried approximately a dozen of milk tea hubs. Here are my top five milk tea places I can't get over. Don't leave the country without visiting one!
Also read: 7 Money-Saving Tips When Shopping in Thailand
1. Koi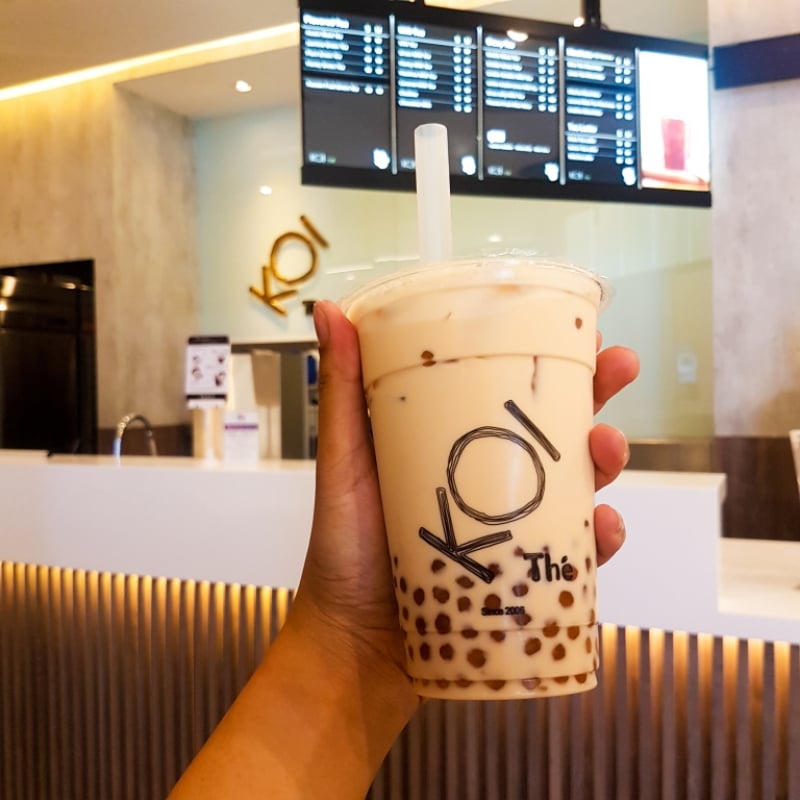 I must admit, this is the best milk tea I have ever tried in my life. An honest truth, not a hyperbole. If you're really into milk tea, you'll know which one is remarkable. For ฿90, you'll love this special Golden Bubble Milk Tea. I order this with 0 to less sugar, and still, it's a piece of heaven on earth. KOI made it big time. No doubt they have lots of branches in other Asian countries such as Singapore, Malaysia, Indonesia, Vietnam and Cambodia.
Locations:
Siam Paragon Mall , Bangkok, Thailand (Near BTS Siam Station)
Central Embassy Mall, Bangkok, Thailand (Near Ploenchit Station)
Century Mall, Bangkok, Thailand (Near BTS Onnut Station)
2. Chamchi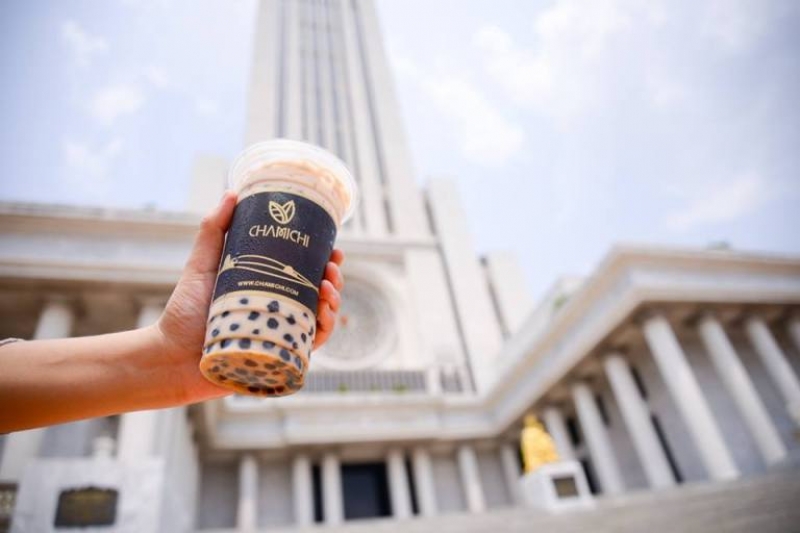 For ฿35, you're good to go. This has to be my second to choice— a tasty Bubble Milk Tea for an affordable price! I've been an avid fan of milk tea for many years and I have bought them from various places. When you find an incredibly luscious one, it'll most likely be expensive. They have few branches in Bangkok but you're sure lucky if you find one! Chamichi is astoundingly delicious for a cheap price. It's a chain from Taiwan with branches in Vietnam, Laos and Cambodia. I'm hooked.
Locations:
Soi Ramindra 46/1, Ramindra Road, Kannayao, Bangkok, Thailand
Robinson Mall, Samut Prakan, Thailand (BTS Phraek Sa Station)
3. Kamu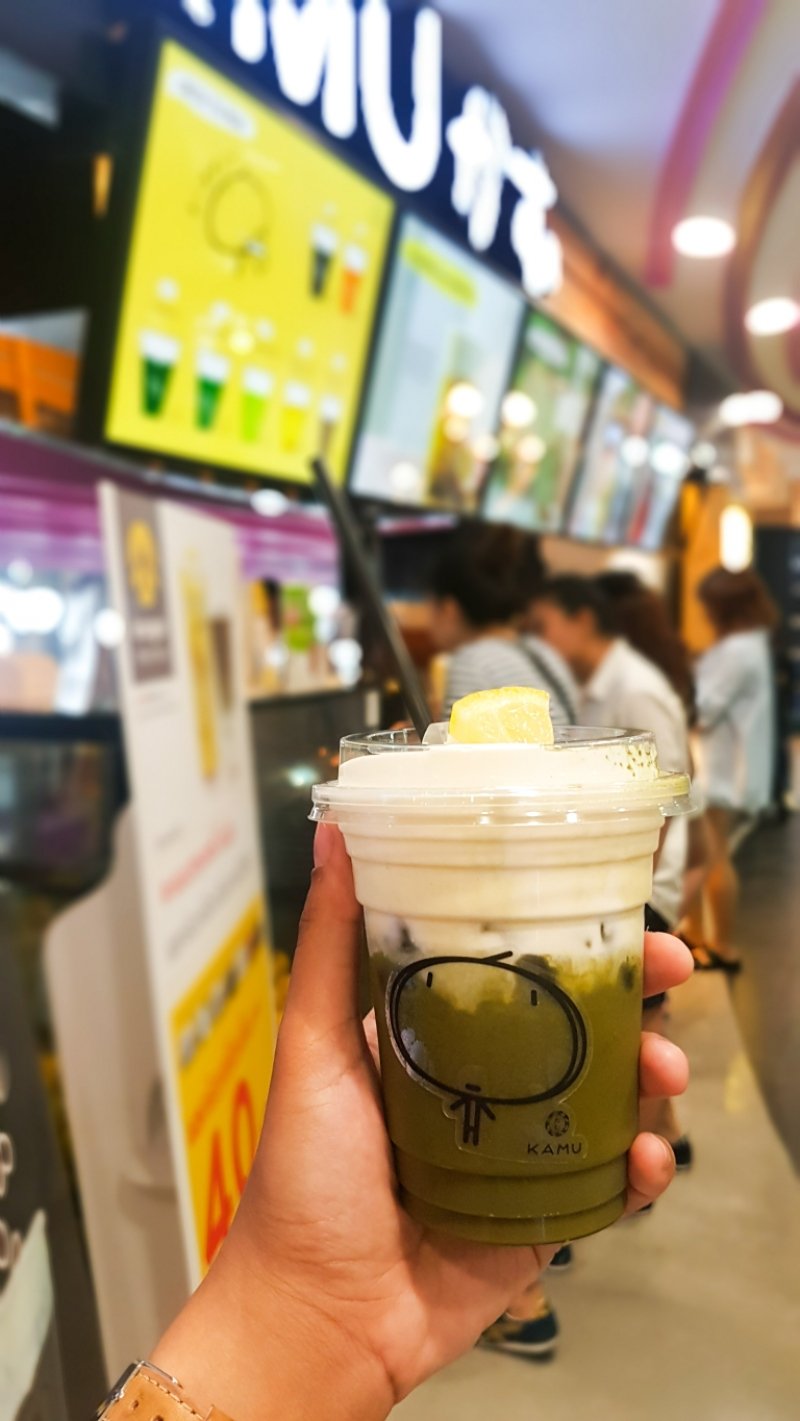 Matcha Cheese Cream is NO ORDINARY green tea. It's a mixture of Matcha Green Tea with lots of cream cheese on top. The calories are worth it this time! I know that ฿95 is a bit steep, but I guarantee that it's a good bargain. KAMU is one of the few milk tea shops with a cream cheese series. They've got a lot of nice milk and juice picks too.
Locations:
Within BTS Asok Station, Bangkok, Thailand
Terminal 21 Mall, Bangkok, Thailand (Near BTS Asok Station)
Seacon Square, Bangkok, Thailand (Near BTS Onnut Station)
4.  8 Hachi Tea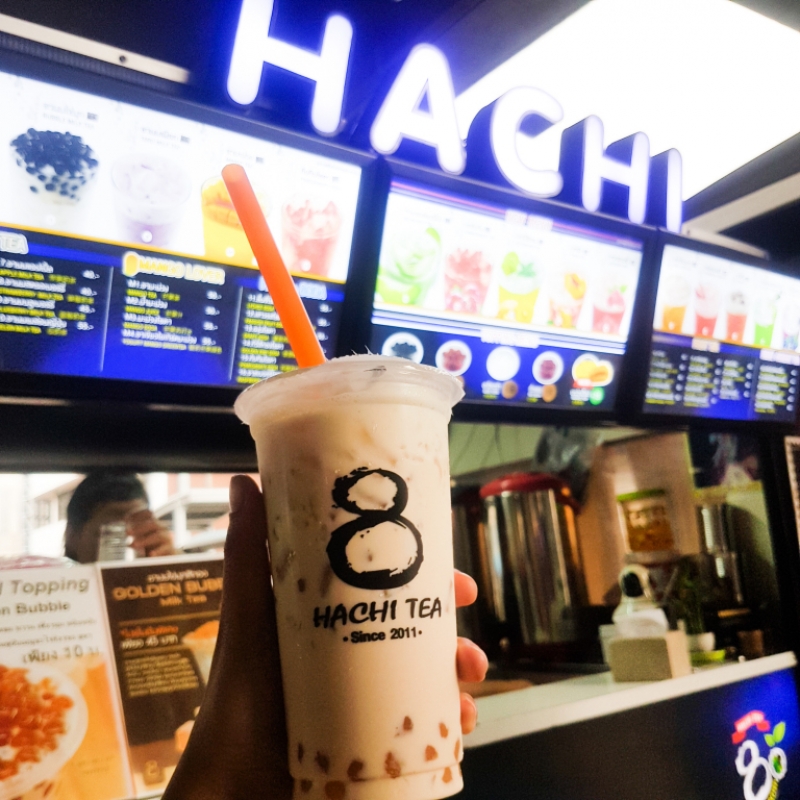 Aside from their tasty milk tea series, you'll surely love the fruit tea choices. For ฿45, you can already enjoy their best-selling Golden Bubble Milk Tea. They are exclusively located in Thailand so if you don't want to pay through the nose just to beat the heat, mark 8 Hachi Tea on your list.
Locations:
Within BTS Asok Station, Bangkok, Thailand
Within BTS National Stadium Station, Bangkok Thailand
5. Chobcha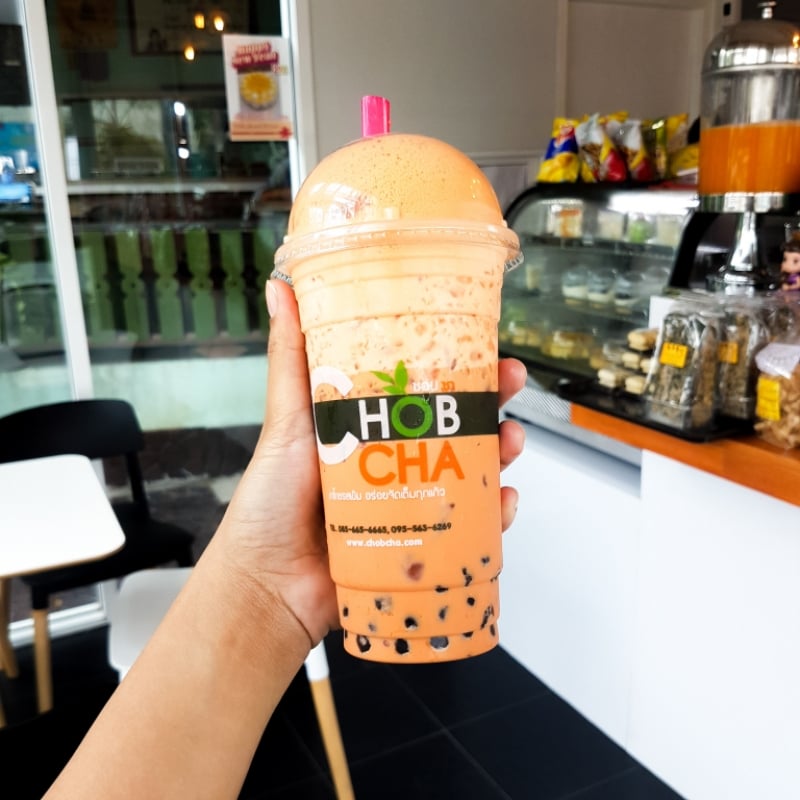 Chai Yen is a homegrown tea you should try during your Thailand trip. You can have it without milk (its natural mix), though I prefer to add it. I usually drink it without sugar as their Chai Yen powder and pearls are usually sweet. You can enjoy ChobCha milk tea for only ฿30. By the way, their Rose Milk Tea is a must-try too.
Locations:
ChobCha-Mol, Bangkok, Thailand
Robinson Mall, Samut Prakan, Thailand
Also read: I Visited a Floating Market in Thailand & Here are My Tips for Filipino First-Timers
See you in Thailand this Songkran Festival! Khop Khun Kha!