Your carry-on bag says a lot about you, but more so do its contents. Some travellers have their whole lives cramped inside their travel bags; others bring just a little more than themselves.
For this article, we surveyed a few self-proclaimed millennial and tita travellers to know what they bring in their carry-on bags. As our most beloved readers belong to either one (or even both!) of the demographics, we decided that this article would be a fun little experiment to discover common ground between the two.
Disclaimer: This post is entirely for fun and does not intend to offend anyone. Good vibes lang!
Don't miss out on ShopBack's BIG 11.11 SALE. Grab all these cool travel essentials from partner e-stores or book accommodations, flights, and tours while getting a mega cashback up to 32%. Shop more, save more until 11 Nov 2019!
Also read: 18 Signs You've Become a Tita Traveller
What's in a millennial's carry-on bag?
1. The one true millennial
Age: 23
What's in your carry-on bag?
"Phone, kasi downloaded Spotify music and Netflix keme. Bluetooth earphones, OMG! Pabango para laging fresh, power bank, passport, and wallet."
How to travel like this millennial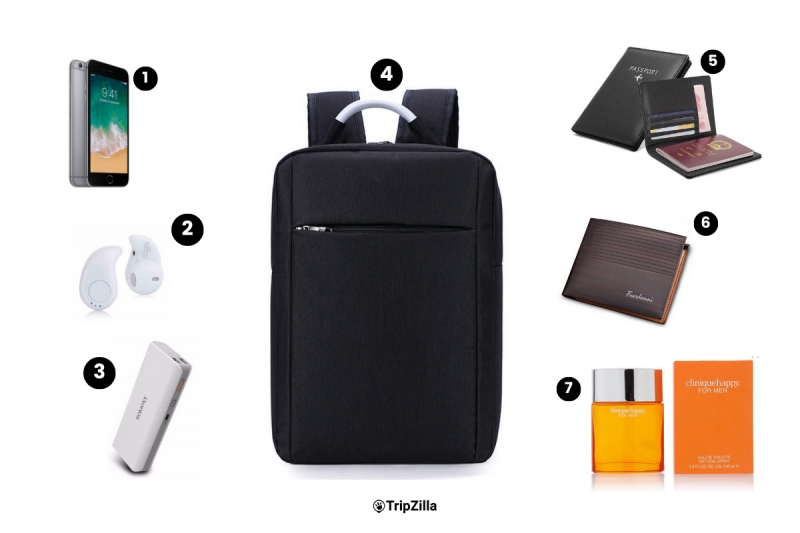 Tipid Tip: Create your ShopBack account and get cashback from stores like Shopee, LAZADA, ZALORA, Sephora, FoodPanda, Agoda, Booking.com, Klook, Traveloka, and more! Plus, you also enjoy exclusive deals, discounts, and vouchers to save on your online purchases.
2. The tita but feeling millennial
Age: 23 (Fine. Kaka-27 talaga.)
What's in your carry-on bag?
"Walang interesting sa akin except, I guess, plantsa ko for my hair. Then I bring clothes, gadgets, papel, pagkain, and medicine kit."
How to travel like this millennial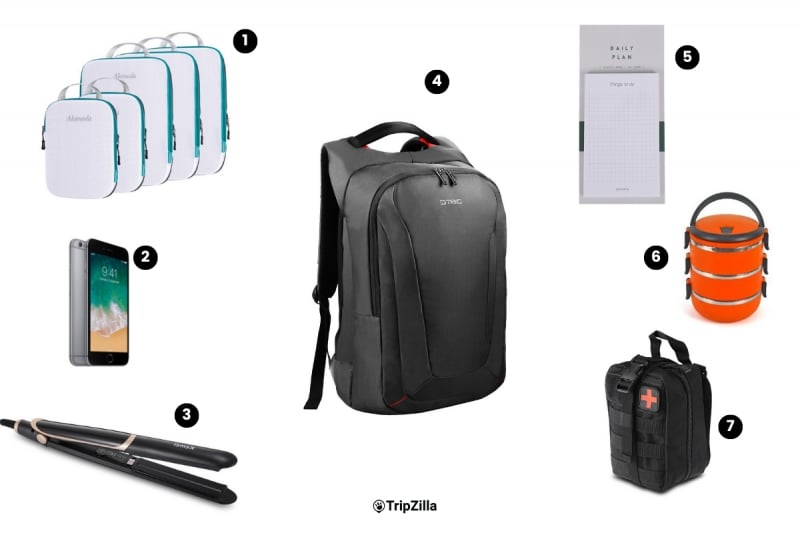 Tipid tip: Are you a perpetually hungry traveller? So are most millennials! But, you don't have to splurge every time your tummy rumbles. Order from Foodpanda via ShopBack instead! This 11 Nov 2019, score up to 20% upsized cashback when you use the ShopBack Mobile App to get your favourite meals delivered to wherever you are.
3. The millennial (zillennial!) na feeling tita
Age: 22… but I've always felt like I'm 40
What's in your carry-on bag?
"My phone for work, music, movies, and social media, of course. I also bring my e-reader, because it's lighter than bringing three books at a time (I'm very indecisive, okay.). My travel-sized skincare kit — Micellar water, reusable cotton rounds, lip balm, bamboo toothbrush and tooth powder.
As a digital nomad, I bring a portable WiFi with an international SIM card with me. My fountain pen (stored upright at all times for no spillage), for all the forms I need to fill up. My zero-waste kit — millennials should be woke eco-warriors! And, when I'm not too lazy, my DSLR for photos."
How to travel like this millennial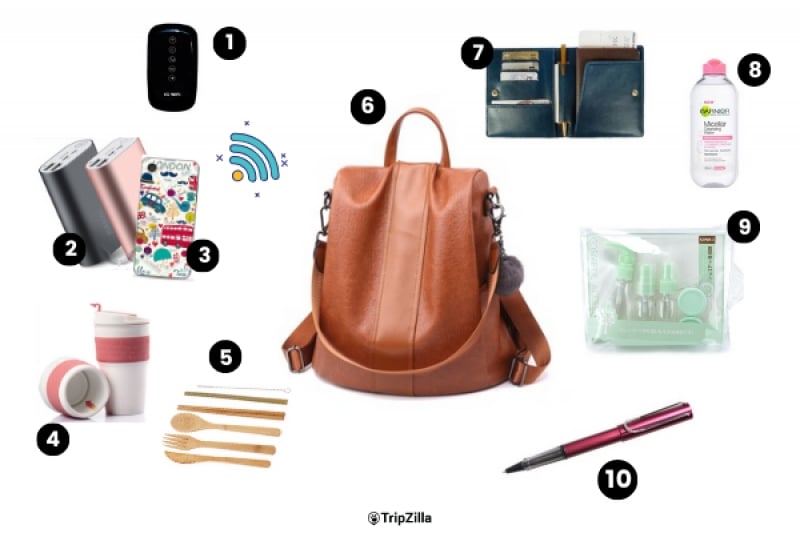 What's in a tita's carry-on bag?
1. The light-packer tita
Age: 20 (six years ago)
What's in your carry-on bag?
"Wipes, alcohol, chapstick, a comb, a chocolate bar (just in case!), a scarf, and Katinko."
How to travel like this tita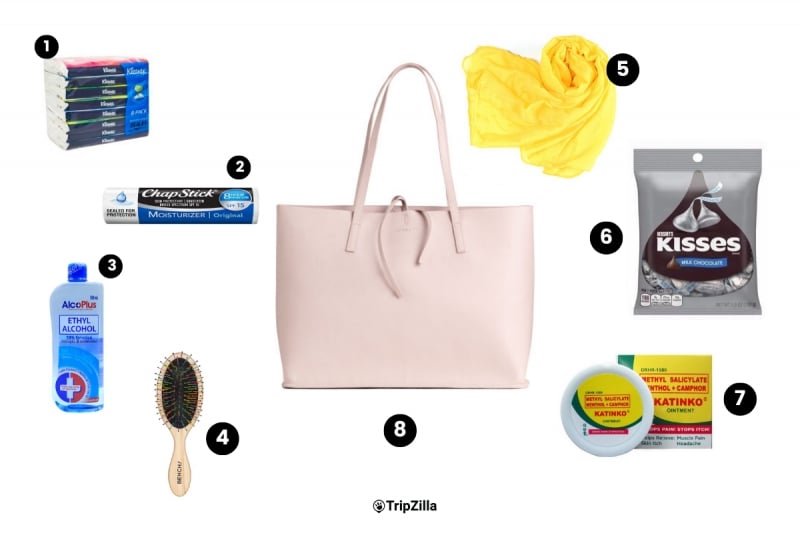 Tipid tip: Travel lightly and bring a card instead of cash! This 11 Nov 2019, apply for an HSBC credit card via ShopBack and get ₱1,500 cashback. Hurry! The promo ends today.
2. The digital nomad tita who values good digestion
Age: Halos kaka-28 pa lang
What's in your carry-on bag?
"SKINCARE. Wheat grass at kape. Lagi rin akong may tinted lip balm because my lips are hella dry. Shawl…
Gadgets! Phone, camera. If I'm working that means there's a laptop in the mix. Then, I also bring all my chargers, power banks, and whatnot for those things. But really, the most unique items are wheat grass and my inhaler. I also bring coffee and tea pala. And antibacterial ointment!!! I need it for trips with lots of activities because I'm clumsy.
Actually, skincare and makeup ang palaging meron. Like, there's a simple version and an expanded version depending on where I'm going and duration of stay."
How to travel like this tita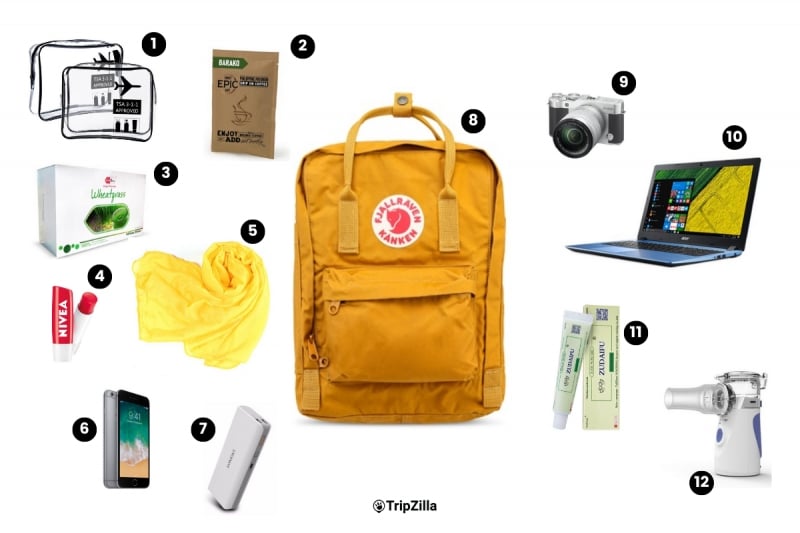 3. The practical tita
Age: I'm 13 going… 30.
What's in your carry-on bag?
"Okay na ako sa mobile phone filled with downloaded K-Drama. Then, yung mga nail cutter, keys, tweezer, ballpens (purple and black) ko dapat nasa carry-on. If I'm going on an international trip, syempre I bring my passport."
How to travel like this tita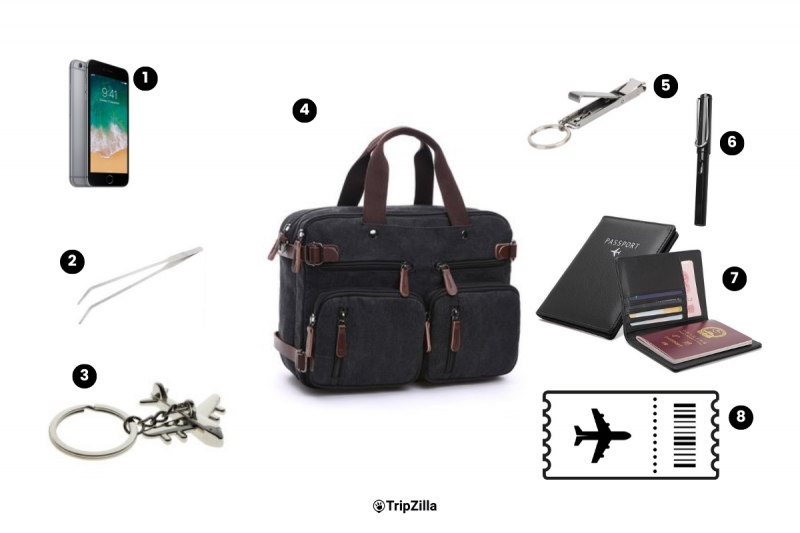 Tipid Tip: Book your flights, hotels, and tours on ShopBack and be rewarded for your purchases. You will earn cashbacks credited to your ShopBack account, which you can then withdraw into your bank as real cash. Here's how it works.
4. The bookworm tita
Age: 25
What's in your carry-on bag?
"Clothes, skincare and cosmetics, lip balm, shoes, a shoulder bag, glasses and case, gum, and a book for when I get bored on the plane. Oh, and a tote for keeping my book haul in place!"
How to travel like this tita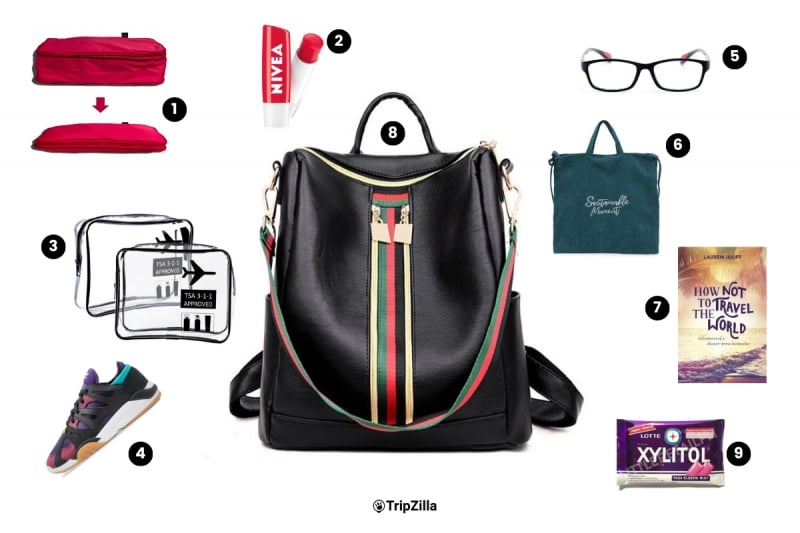 5. The tita who is 'addicted to always being prepared'
Age: 25!
What's in your carry-on bag?
"Okay, I'm a check-in kinda girl but my carry-on bag is always heavy also. I'm just really scared of being idle or unprepared in airports or planes. So, it's tissue, alcohol or sanitizer, wet wipes, power bank, glasses, contact lens case, sunglasses, a book, my iPad, a mini makeup kit, lip balm, one of those menthol things that you smell when you're dizzy, eye drops, a rosary… Plus gum or mint. Oh, and my wallet, of course.
Oh yeah, and a cardigan and a brush. Two pens — one for me and one for any of my forgetful travel companions. And an eco-bag. And earphones!!! Two earphones: one with wire and one wireless, because you never know when you got to charge.
I'm so anxious about being unprepared for any situation. I'm addicted to always being prepared!"
How to travel like this tita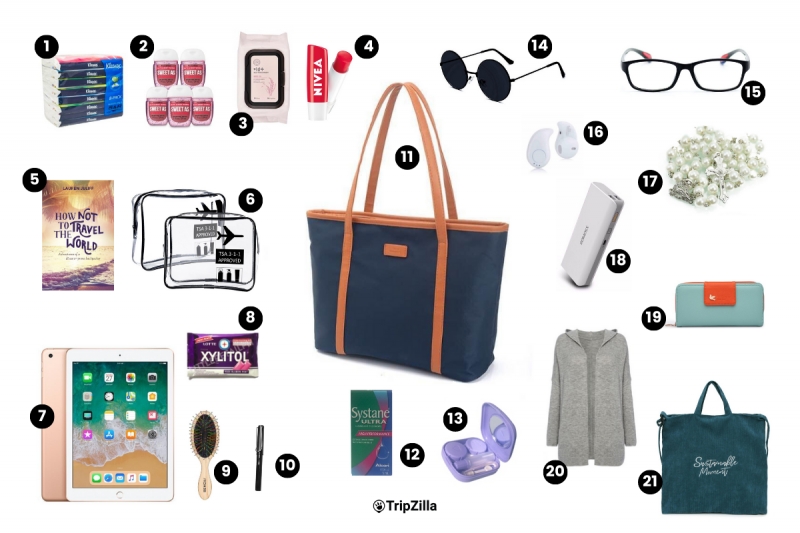 Tipid Tip: This 11 Nov 2019, enjoy cashback when you buy items from the Lazada Mobile App (up to 10% upsized cashback), ZALORA (up to 20% upsized cashback), and Sole Academy (up to 20% upsized cashback) through the ShopBack Mobile App! Also, score Shopee vouchers up to 90% off.
Also read: 7 Ways Travel Keeps The Stressed Millennial Sane
Through this survey, we therefore conclude that millennials and titas truly have their own travel personalities! And though they may be different, our titas and millennials share something in common ⁠— a love for travel! They may all have their own quirks, but we appreciate them just the same.
How about you? What do you keep in your carry-on bag? And is it time to update your travel must-haves? Shop for all these items through the ShopBack mobile app and score discount vouchers and cashback points for every transaction!
Missed the SHOPBACK BIG 11.11 SALE? Mark your calendars for the next biggest shopping events this year: the Black Friday and Cyber Monday Sale (29 Nov to 02 Dec 2019) and the 12.12 Sale (06 to 13 Dec 2019)! These are all part of the ShopBack ShopFest '19, the year-end shopping festival of the cashback reward program.
---
Brought to you by ShopBack.