Tucked in La Fuerza's quaint complex of warehouses along Chino Roces, Makati is Modeka (contraction of "Modern Dekada"): an independent artist-led art gallery, creative space, and art consultancy. With the intention of growing into a platform that bridges art and society, Modeka finds new ways to get creative with how they work at a time like this.
While the current social situation constantly challenges art and cultural institutions, the art gallery has brought forth untapped ideas and exploring new ways of thinking. Undoubtedly, the pandemic has proven that innovation, creativity, and hope are alive now more than ever. In an interview with TripZilla Philippines, Modeka founders Bubbles Bermudez and Ric Corsini shared their thoughts and experiences navigating the local art scene in the new normal. 
Also read: 5 Reason Why You Should Visit Philippine Museum 
On navigating the local art scene at the beginning of the pandemic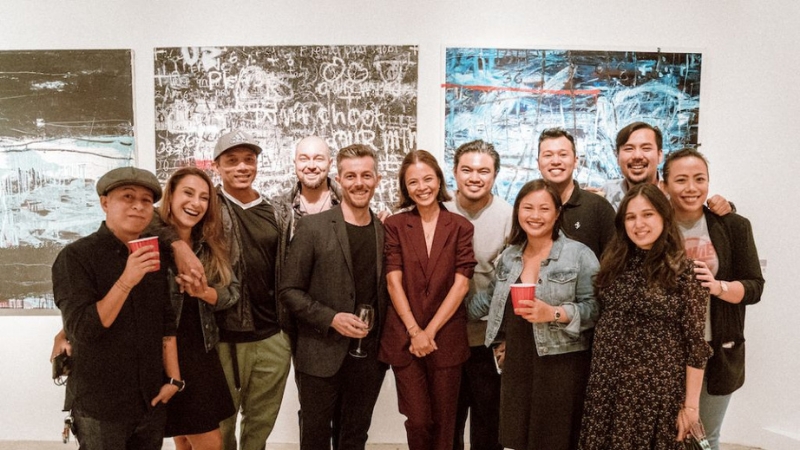 Modeka opened their doors to the public in December 2019, only a few months before the pandemic hit. It was during their third exhibition in March 2020, when the first lockdown took place, that the art gallery had to close temporarily. 
"Both our exhibitions and our space in Makati were conceived to be engaging and social. Freely opening our doors to visitors became a big issue," Corsini shared. "Like most, we've had to figure out ways to innovate and pivot our gallery. Permanently shutting down was not an option for us, and we were determined to see it through," Bermudez added.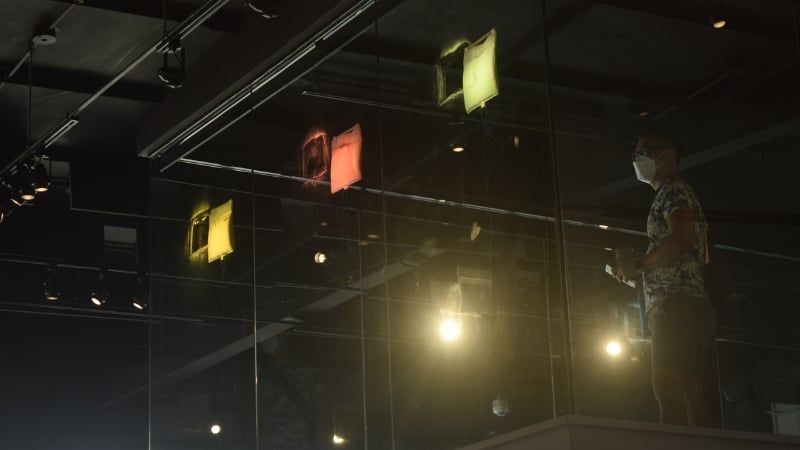 To compensate, this led the gallery to resort to other practical yet engaging methods. Soon enough, Modeka launched its first ever online exhibit, Horizons of Inevitability; the interactive exhibition combined visual and auditory aspects of the featured works for a multisensory experience.
Fortunately for Modeka, being a relatively new player in the industry gave them freedom to experiment and take risks. Moreover, their intentions for the gallery opened up a new realm of possibilities for artists and art lovers alike.
Also read: Why You Should Visit Museums – Even if You Hate Them
Modeka's emerging role in the local art scene
Modeka has started to incorporate online viewing rooms of their physical shows called Experiences on their official website. Here, they also manage their own online art store wherein they periodically feature new bodies of work, ranging from art prints and fine art photography to sculptures and canvas works. Essentially, these digital features allow people to witness the art gallery in the comfort and safety of their homes.
Beyond exhibits, Modeka also provides art consulting services for different companies, and community programs like talks and creative workshops. Corsini explained that they see this "diversity of offer as an opportunity to provide support to artists in more than one way." He also added that this "helps to bring art to a wider audience and take the gallery experience to them."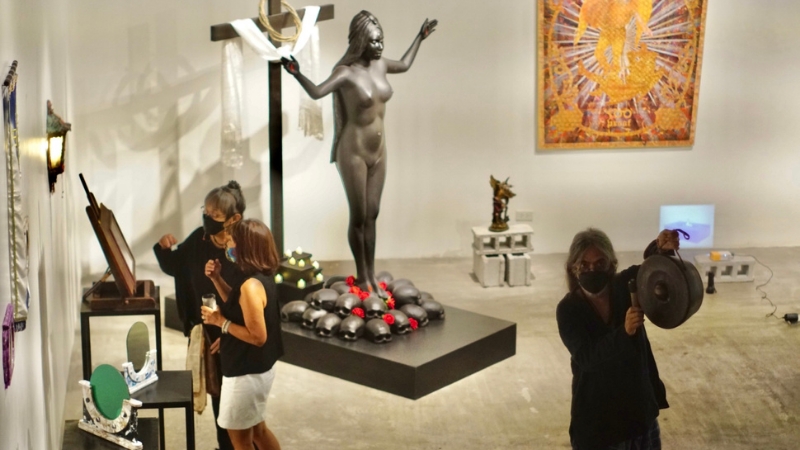 "Throughout 2020 until present, we've shown exhibits that go beyond the traditional. We've worked with artists whose vision is to stretch their practice and experiment with various materials that show diversity," said Bermudez. "It taught us how to be more aware of our role in the creative scene, as well as how to curate for a much bigger and diverse audience than we had expected," Corsini added. 
Beyond offering a flexible space that artists can use to their full potential, Modeka also takes pride in being tech-savvy. They incorporate QR coded catalogues for their physical shows to veer away from tradition. 
On top of that, Bermudez shares that Modeka strives to offer its audience a multisensory experience. "It's an inclusive space where artists can express themselves beyond what they are used to or what people are used to seeing."
What lies ahead for Modeka?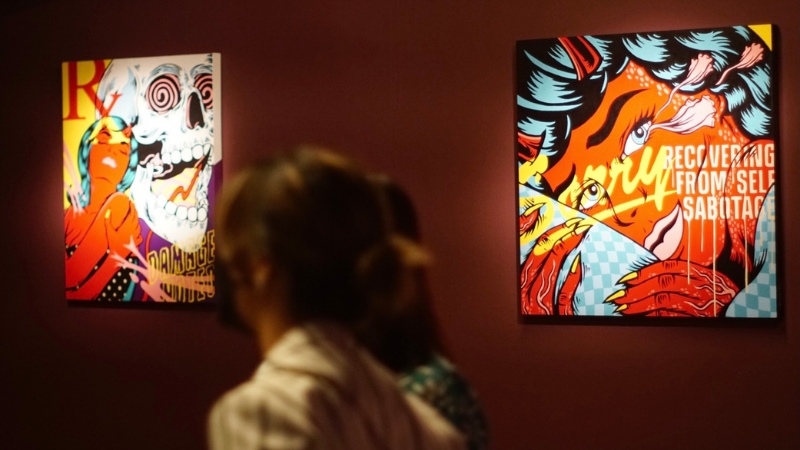 With the intention of bringing art closer to society, Modeka continues to roll out physical shows while navigating online spaces. "We've always believed that there are two directions you can take with the pandemic: It's either you stop and be completely paralyzed, or you move forward, figure out ways to thrive and continue to do what you love doing. The latter is obviously the route we decided to take, and we haven't really looked back since," Bermudez explained. 
The founder shared that the gallery has gone through many changes with regard to their programming and operations. How they work with curators and how they curate their own exhibitions are constantly evolving; but what they've managed to keep and foster are the relationships they've built with different talented and amazing artists. Essentially, it's a continuous learning process for the team behind Modeka. 
"Every year we strive to do better, and explore other avenues and ideas on how to innovate and bring forth new and fresh ideas to the plate and to the community," Bermudez said. "Ultimately, we strongly believe in the potential of the local creative industry," added Corsini. "We would like to see Modeka grow into a strong connector that can reach, support and engage both artists and a wider audience with compelling and inspiring stuff."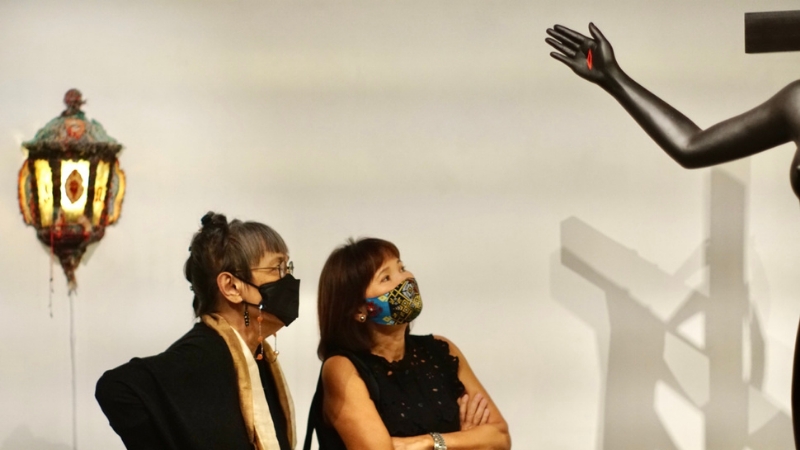 As the new year unfolds, Modeka embarks on new and exciting projects. Some of these include: joining Art Fair Philippines curated by Norman Crisologo; presenting solo and group shows; and introducing new collections on Modeka Art Online.
The gallery is also bringing forward several concepts from the past year into their creative space. These include collective exhibitions, partnerships, corporate projects, and art residency. Ultimately, this is Modeka's way of reimagining how it can continue to function as an art gallery while existing in a time defined by social distancing. 
Also read: Museum Etiquette: Don'ts That People Still Do Anyway 
At the heart of it all, art continues to thrive and withstand the test of adversity. Needless to say, Modeka is a living testament to that fact. Witness how this curious art gallery in Makati is adapting and thriving in the local art scene. You can check out their ongoing exhibits "Library of Enigmas" and "Art Lives Here" for free until 16 Feb 2022. 
---
All images credited to Modeka Art.