Contributed by Idea Crib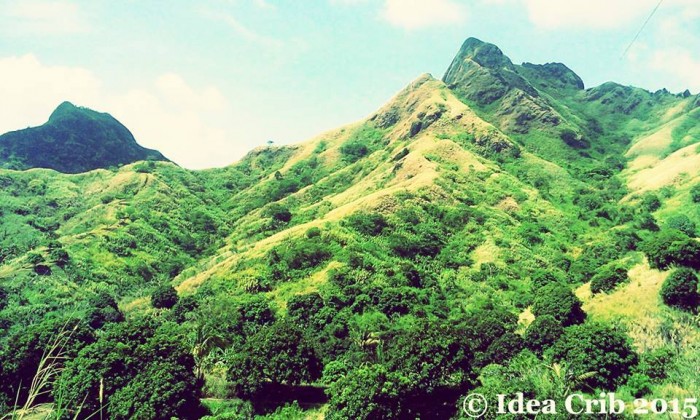 "Ganda!" ("Beautiful!")
Whenever I have a cup of coffee at Tagaytay, I always look at the scenery and marvel at the beauty of Taal volcano and its environs. I've always wondered what it would be like to be amidst its lush greenery and sprawling landscape, so when I bought myself a pair of hiking boots last Christmas, I thought that breaking them in was the perfect excuse to hike in that area. Then, I was finally able to do so.
More often than not, you will find Mt. Batulao in lists of the most beginner-friendly climbs in the Philippines. Having recently traversed its peaks, I now speculate about what the other easy climbs are like. Though Batulao is doable, it is definitely not a walk in the park. It has two trails: the New Trail is said to be the easier path, whereas climbing up via the Old Trail is touted to be the more challenging route. I can attest to the veracity of this because I climbed up via the Old Trail, and then went down via the New Trail.
Also read: Top 10 Mountains in Philippines With the Most Incredible Views
We began at a leisurely pace at the start of the trek, but I began to huff and puff soon after the second hut we passed, one of several that dot the landscape. In time, I became intimately acquainted with the dust and rocks along the path. The final ascent was a bit of a struggle too. It entailed grabbing on to huge mounds of rocks and a few double ropes to propel one's self forward. As I was trying to figure out how to get past this last leg with the assistance of a seasoned mountaineer, one hiker on his way down apologised for his slow descent. "It's my first climb," he said. "Me too!," I replied.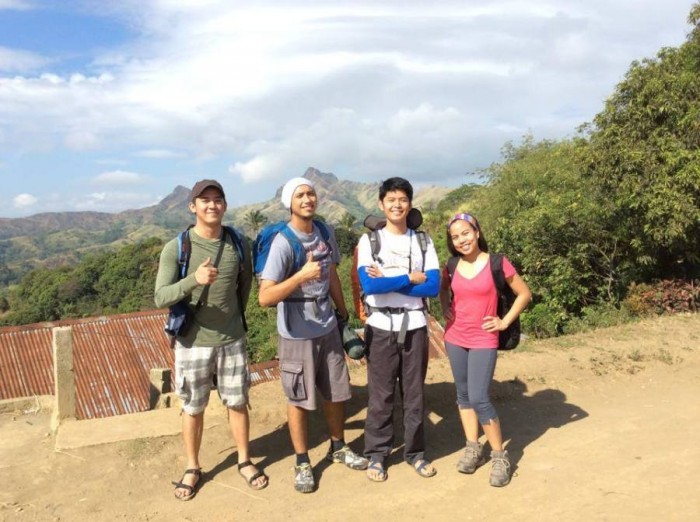 Near the foot of Mt. Batulao. Photo from Jeff Balon.
After about three hours, and due to our numerous stops and also the complexity of the final ascent, we finally reached the top. A friend who has climbed Pico de Loro before mentioned that Pico de Loro is more technical but less dangerous, and that Batulao seemed to be the exact opposite. Another companion remarked that he wished he bought a Mt. Batulao souvenir shirt instead of a Mt. Pulag shirt because he found Batulao to be more difficult and thus more fulfilling. Don't be too daunted by these comparisons though. With proper caution and at least one adept guide, you will be able to scale this mountain too.
The summit gives you a 360-degree view of the provinces of Cavite and Batangas. You also get to espy Batangas Bay, Mt. Talamitan and Pico de Loro from afar. After taking a couple of snapshots to capture the moment, we made it a point to buy halo-halo (a popular Filipino dessert made of shaved ice, evaporated milk, and various sweet beans and fruits) because it really felt like a reward after all our exertions.
A word about halo-halos: The locals there have made it their business to cater to the needs of the steady stream of hikers. Every few hundred metres along the trail, you will be greeted with a makeshift hut offering refreshments like buko juice (coconut water), halo-halo, bottled water and Mountain Dew. Some even sell light snacks. You won't be in want of a guide too, as local residents immediately present their assistance as soon as you alight at the jump-off point. Given the arduousness of some parts of the trail, it seems like a win-win situation, especially for first-timers like myself.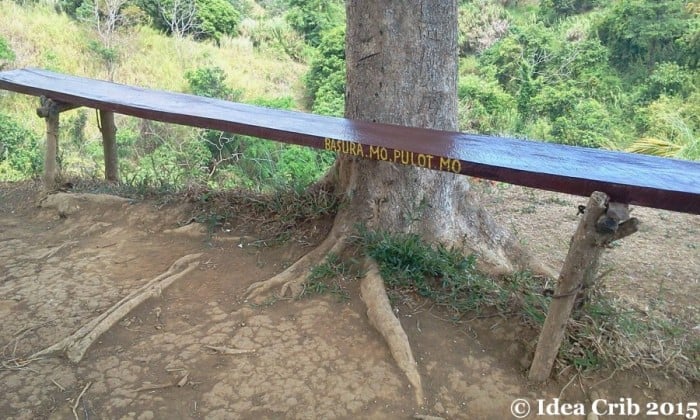 A reminder to keep the mountain clean at the Old Trail campsite.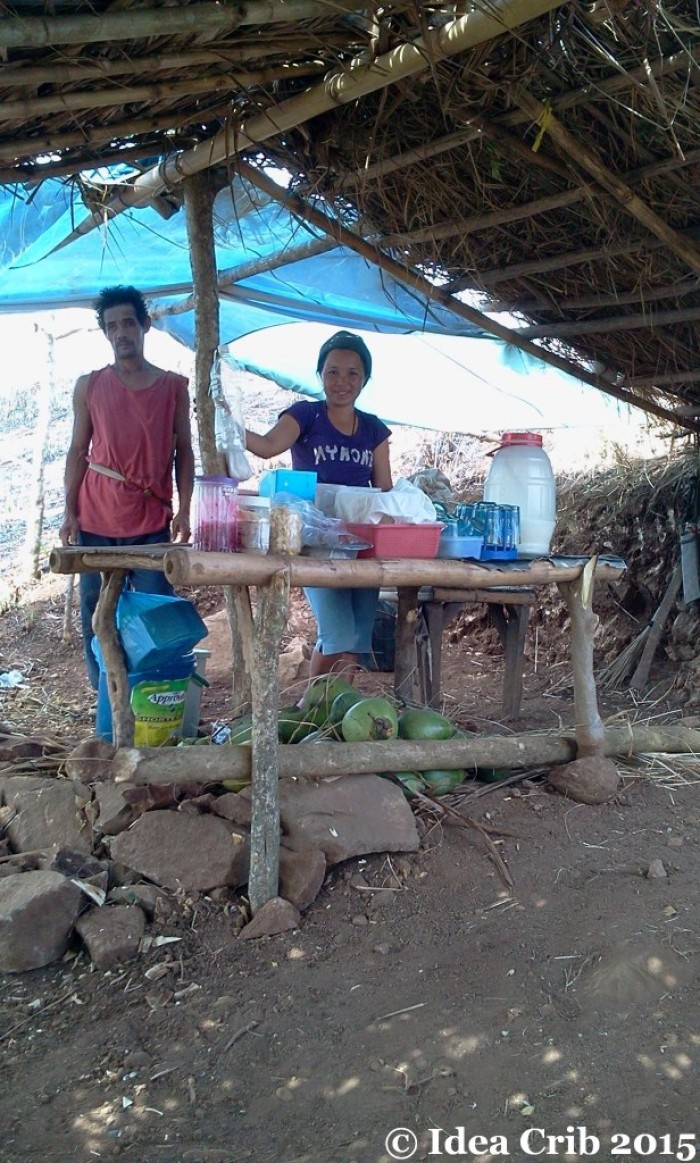 The buko juice (coconut water) huts along the trails are lifesavers!
Going down, I am happy to report, was an entirely different story. It only took us one hour via the New Trail to descend to the foot of the mountain. There was no need to either grasp at rocks or stop to catch one's breath. Needless to say, the descent was very manageable.
Also read: 7 Leave No Trace Principles Every Traveller Should Know About
Climbing Mt. Batulao was very grueling, but also worthy and fun. I feel great that I was able to scale this mountain. Will I climb Batulao again anytime soon? Probably not. Was I glad that I did it? Most definitely.
Mt. Batulao fast facts, useful information and related trivia
The mountain is 811 feet at its highest point and has 13 peaks.
The famous local hiking web portal Pinoy Mountaineer describes its specs as thus: "minor climb, 4/9 difficulty, trail class 3 with 60-70 degrees assault."
KC Hillcrest (formerly Evercrest Hotel & Golf Club) at the Tagaytay-Nasugbu highway in Batangas is the jump-off point. The signage is a bit nondescript, so keep your eyes peeled. It's a pretty well-known landmark anyway.
Whether via commute or private transport, travelling to the place is easy. For the former, just take a Nasugbu-bound bus from the following places: Edsa-Cubao, Coastal Mall in Paranaque, or Metropolis Mall in Alabang. Ask to be dropped off at Evercrest. The ones from Coastal Mall leave hourly starting at 4 a.m. Going back to Manila is also a straightforward affair as there are Pasay- and Coastal Mall-bound buses from Evercrest. I don't know when the last trip of those buses are though, so do try to finish your hike and be at the highway already by 6 p.m.
Days hikers will pay two PHP 20 registration fees, one for going up and another for going down. Add PHP 10 to these fees if you're camping overnight.
A day hike shouldn't cost you more than PHP 900 all-in. Add several hundred pesos more if you're bringing your own car.
The lavatories in the Old Trail and New Trail campsites are basic and do not seem to have running water. If you wish to clean up, the houses and canteens right across Evercrest offer use of their bathrooms for PHP 20 / pail of water. Just look for the "Ligo 20″ ("Baths for PHP 20") signs.
There are parking spaces available as well at the foot of the mountains, courtesy of the small community there. I hear the fee is PHP 100.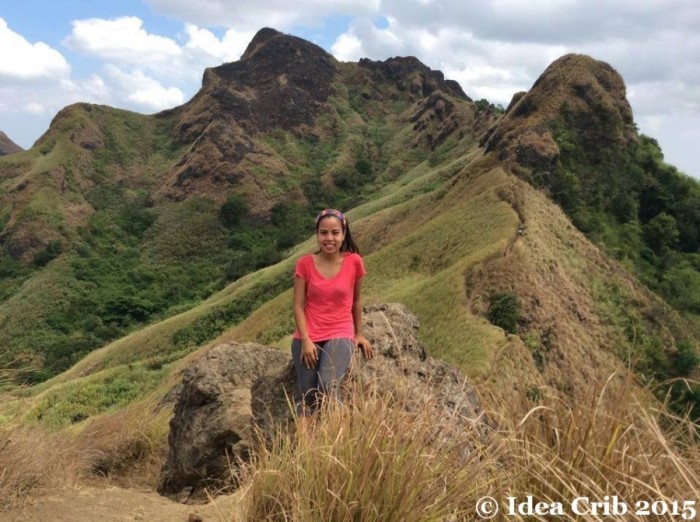 My reward: this beautiful view.
The Old Trail is way easier than the New Trail. Photo from Byrone Barrinuevo.
Batulao is a popular weekend hiking destination. We met several groups on our way up plus a few more on the summit. On our way down at around 4 p.m., we bumped into no less than 2 dozen night trekkers en route to the summit. I reckon they wanted to catch the sunset there.
DLSU and Don Bosco have retreat houses just past Evercrest. Caleruega is also a few hundred metres away from the said retreat houses.
Also read: Hiking in the Philippines: 15 Trails with the Most Scenic Views
A friendly note: This is a beginner-friendly climb, but I must mention that hiking is a physically strenuous activity. If you have a health concern (like heart ailments or knee issues), then it might be a good idea to get cleared by your doctor first. Better safe than sorry.