Contributed by Sarwrites
Hanggang saan aabot ang bente pesos mo?
Sa Mt. Capistrano po.
Standing just around 600+ mASL, Mt. Capistrano has become a favourite hiking destination for newbies and seasoned hikers alike.
Also read: Mt. Agad-Agad: Iligan City's Lone Mountain for Trekkers
The unique rock formations at the summit urged me to climb this mountain even though I was advised not to do any hikes until my knee is fully healed. But then, you're talking to Sarah. When has Sarah ever listened? #WagGayahin
We originally planned to hike at 6AM. But since we wanted to catch the sunrise and be able to go to other places in Bukidnon, we decided to start trekking at 4AM (even without headlamps). Thankfully, our phones can also function as flashlights – which we were actually very reluctant to use just so we can still have enough battery to take photos with it when we reach the summit. Haha. Again #WagGayahin.
The trek starts with a cemented stairs, which will lead to steeper trails with ropes to assist the hiker. The hike was actually pretty easy. Although, I would imagine it to be difficult when it gets muddy during rainy days. And even more so that we didn't even wear proper hiking outfits.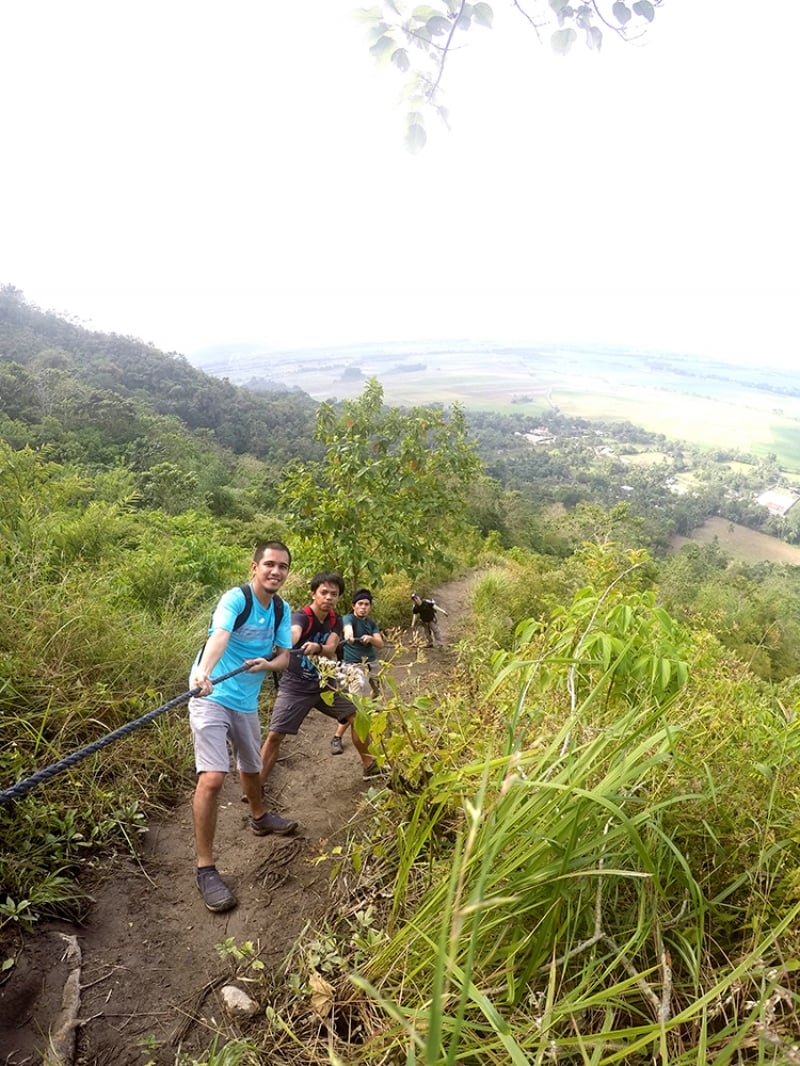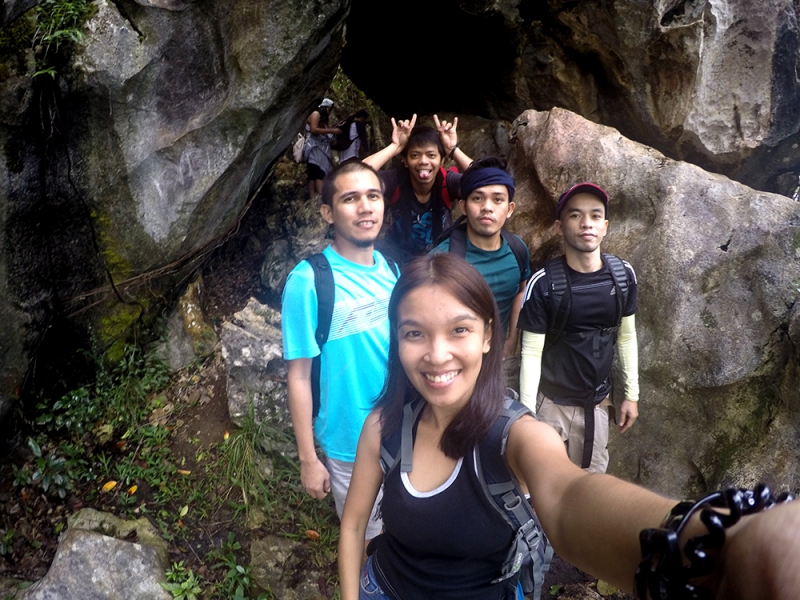 Also read: Our Dahilayan Adventure Park Experience in Bukidnon
We made it to the summit after an hour and a half of trekking. We were the first ones to reach the summit. So we really got to enjoy the mountain all to ourselves. We had plenty of time to rest before the sun came out showing us the majestic mountain ranges that surround us. It was beautiful and breathtaking.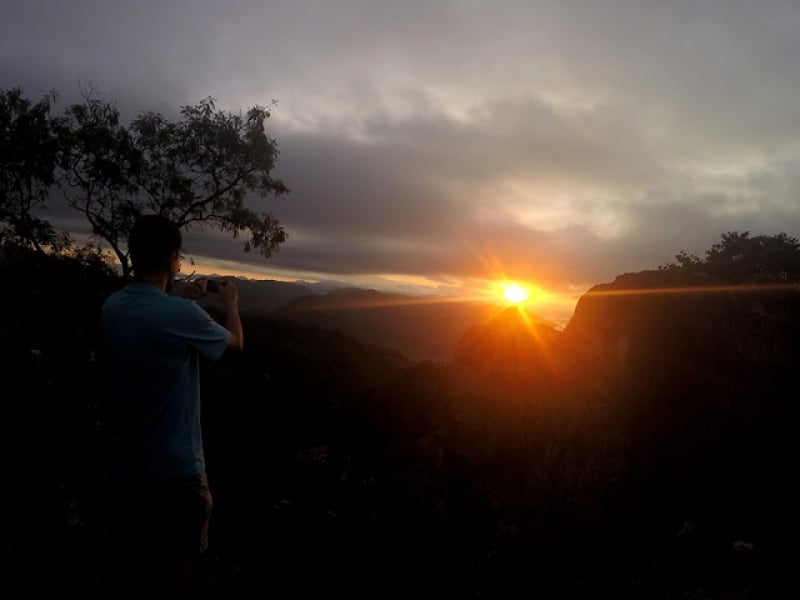 The only ugly thing about Mt. Capistrano is the vandalism. Since it is only a leisure hike and entrance fee is really low (₱20), it's no surprise that anyone – even those who are not aware of the principles of Leave No Trace – can climb there and do whatever the hell they want. I hope the LGU does something about this before it's too late. Require all hikers to have an orientation first before the climb, perhaps? But I do appreciate their efforts in keeping it clean as a clean-up drive was happening when we were there.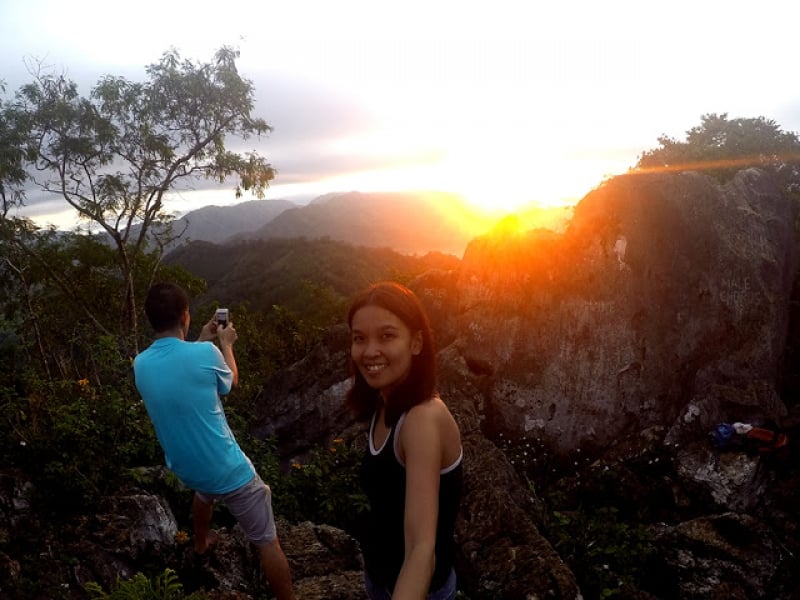 Anyway, despite that, we still enjoyed the beauty Mt. Capistrano offered. Since we got there about an hour earlier than the others, we took the liberty to take photos while the summit is not yet jam-packed with people. We ate our breakfasts, had little socials, and decided to go down when people started to flock and get loud.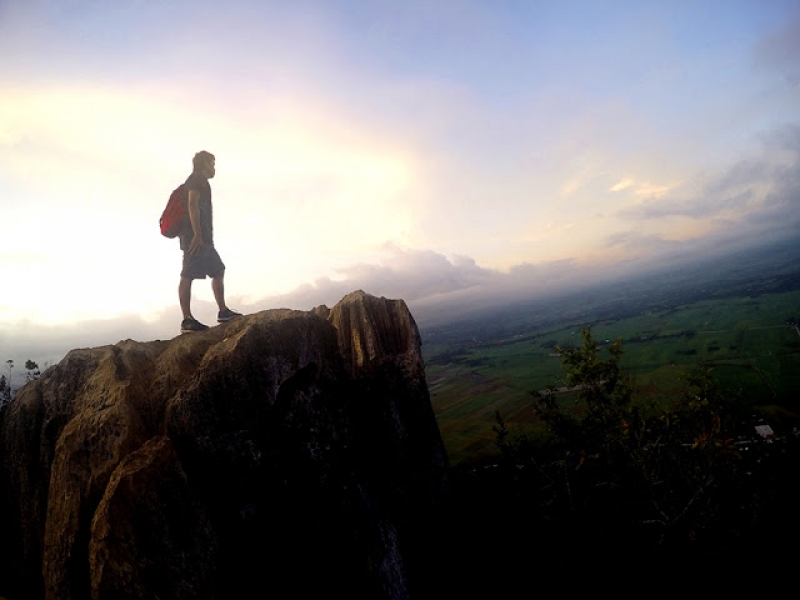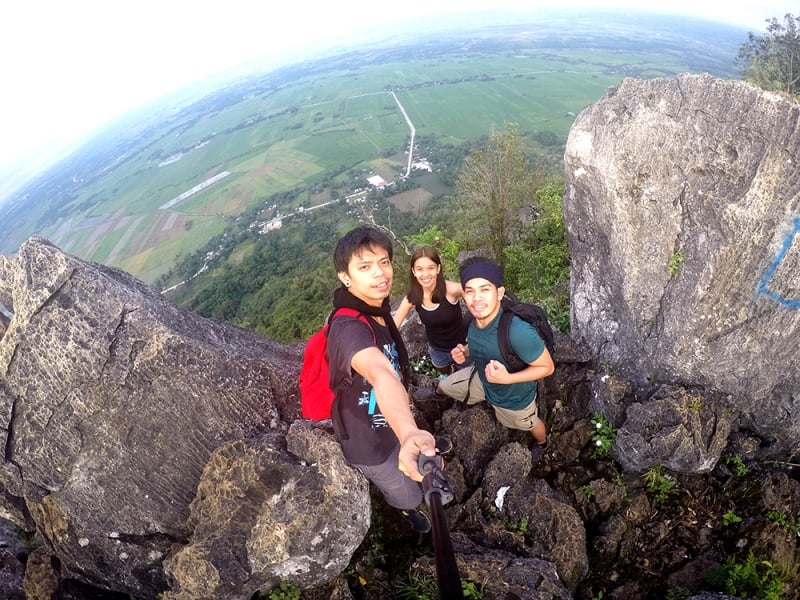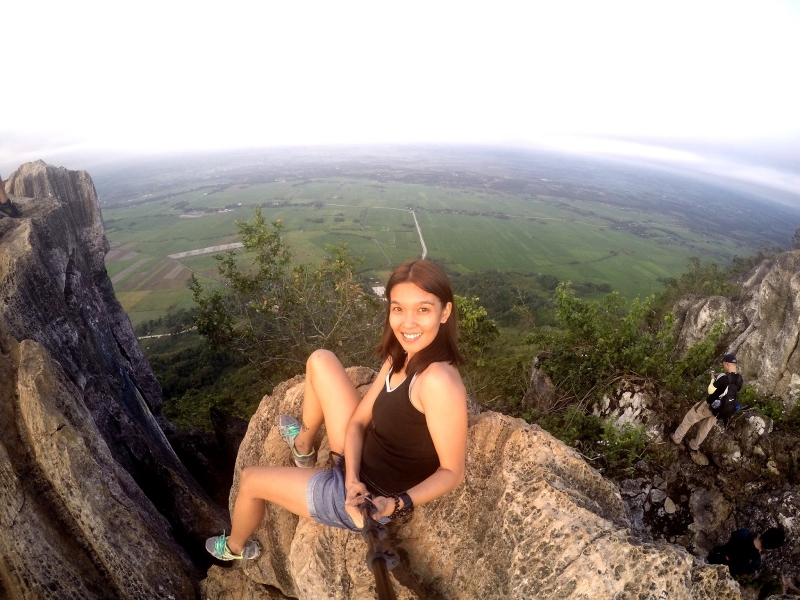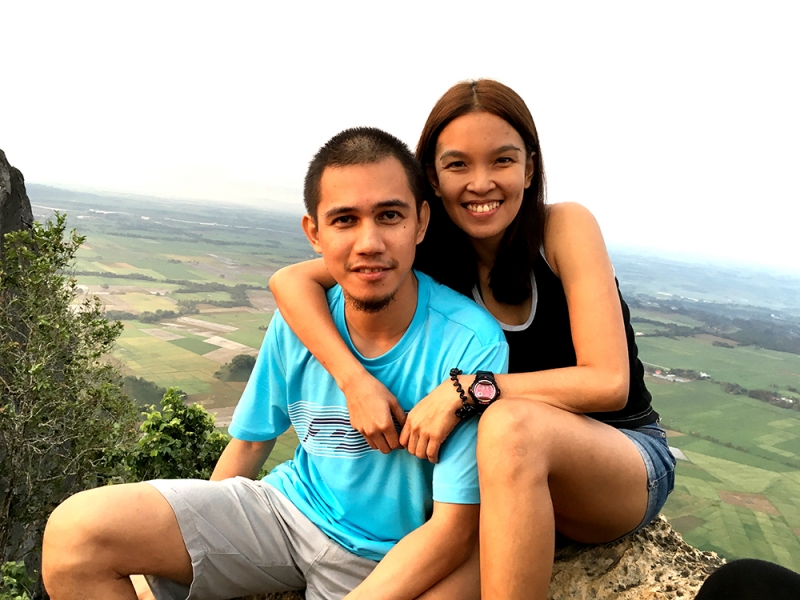 We almost got lost on our way down since we couldn't recognise or should I say, we haven't actually seen the trail we have passed through going up. One trail leads to our jump-off point and the other leads to another barangay. Good thing there were mountain rangers who pointed us the right way when we already started going down the wrong trail. I wonder saan kami pupulutin after kung nagpatuloy kami.
The descent was supposed to be easy but my knee was killing me. It took us a little more than an hour to descend not because I was slowing down but because there was already an influx of people going up and the trails are really narrow. Di na kami nilubayan ng traffic. Pati sa bundok meron din po.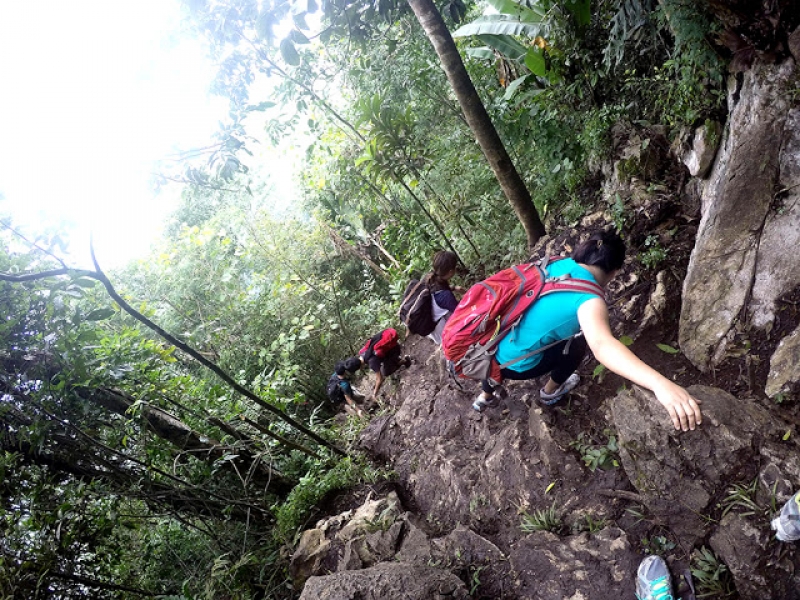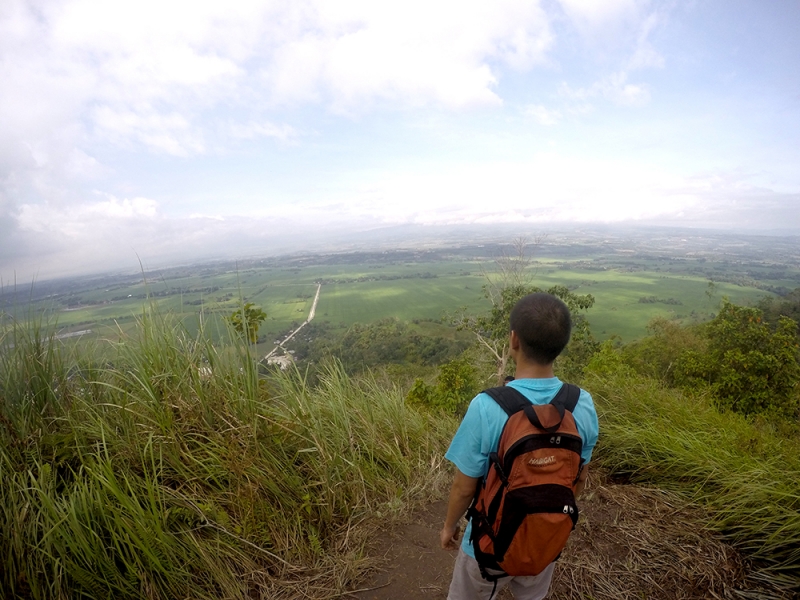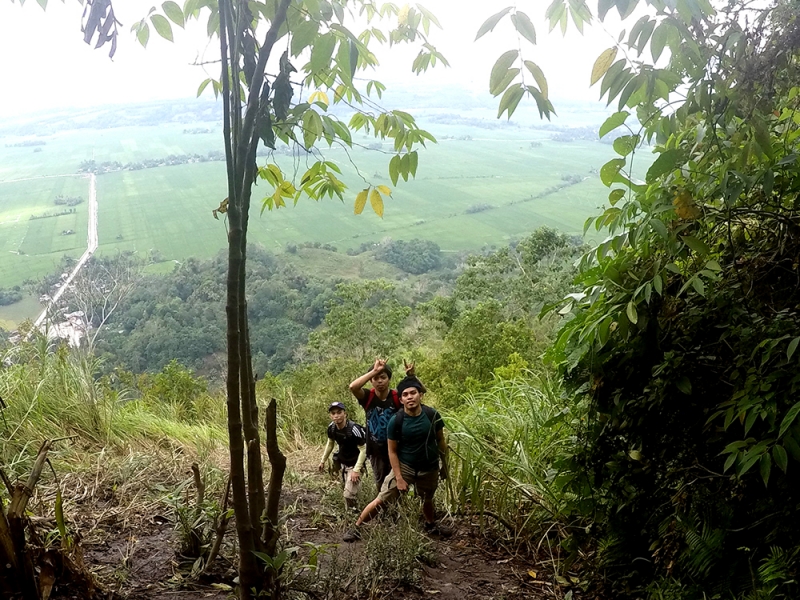 Nevertheless, it was a great hike. Even though it didn't start out well (I'll never do another night trek without headlamp ever again) and did not end really well (the knee was hurting so badly), it feels great knowing I have influenced another person to start and keep hiking the mountains. We definitely had a good time.
Also read: Northern Mindanao Travel Guide: Iligan, Camiguin, Bukidnon & CDO
Mt. Capistrano, located at Malaybalay, Bukidnon, is an easy hike. It's just a short trek with little technical features in between assaults. It's a good starter mountain for newbies and a perfect hiking destination for those want to train regularly for the next major hike. I wish Davao had something the same (as if I can still do another hike). Geez, my knee is already pleading mercy. So I might take a 2 or 3-month long hiatus or even more before I conquer another mountain. This time, I will strictly enforce this to myself kasi baka tuluyan na akong malumpo.