Contributed by The Little Lai: Beyond Limits
Mt. Lanaya stands around 700 metres above sea level, it provides the panoramic view of the vast ocean and the mountains of Negros Province. There are two trails you can take if you want to reach Mt. Lanaya. One is the Lumpan trail which is approximately a two-hour trek depending on your pace. The other is the Legaspi trail which is approximately a four-hour trek. This one requires you to be in good physical and mental condition since it is quite difficult and challenging to follow.
Also read: Go Climbing: 7 Rookie-Friendly Mountain Peaks Around The Philippines 
A fellow blogger, whom I hadn't met prior to this adventure, invited me to join their trek to Mt. Lanaya. Our tryst was set at Cebu South Bus Terminal together with her friends and other bloggers. Meeting a new group of friends is the most interesting part when you travel. I for one got the chance to meet new and passionate travellers, from this whole experience, who I can now share more memories with.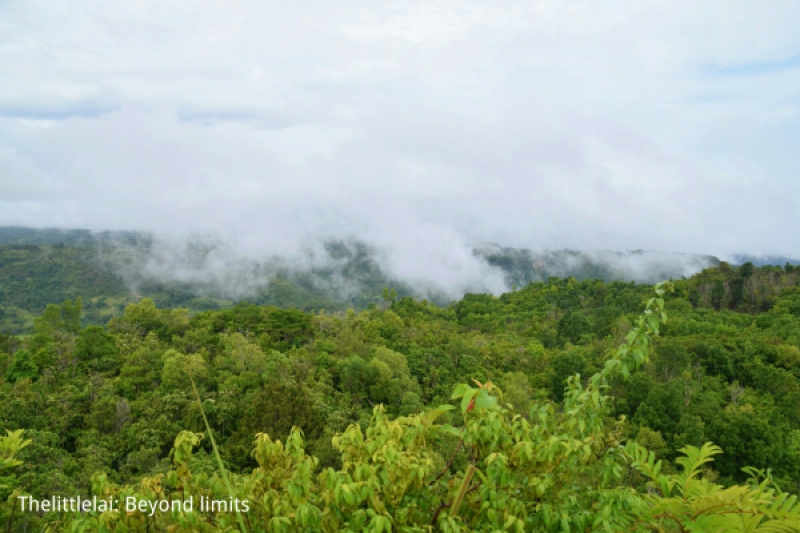 Upon making our way to Alegria, the weather became cloudy and seemed to tell us to set the activity to another day instead. But just like how a bamboo tree fights against the storm, we mustered our courage and continued our sojourn.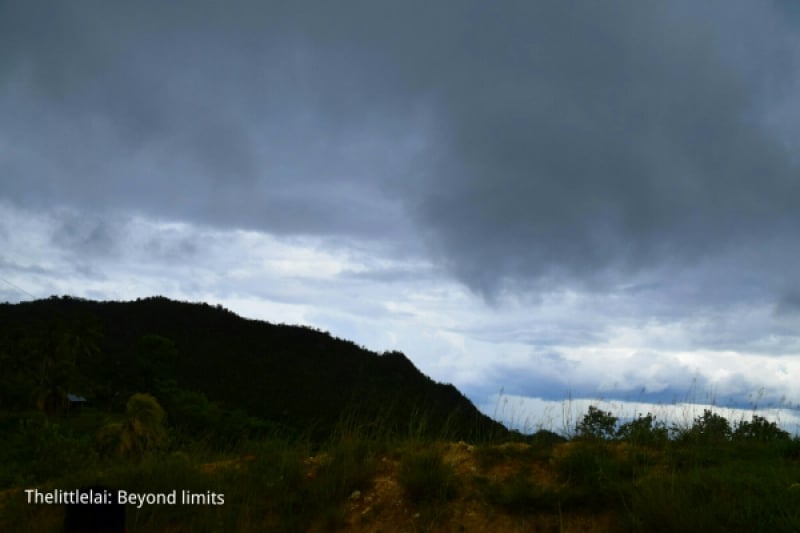 After a three-hour bus ride from Cebu South Bus Terminal, we finally set foot in the town of Alegria. It was about lunchtime, so we all looked for a food station to satisfy our hunger. Filling your stomachs before climbing up the summit is a must-do for everyone.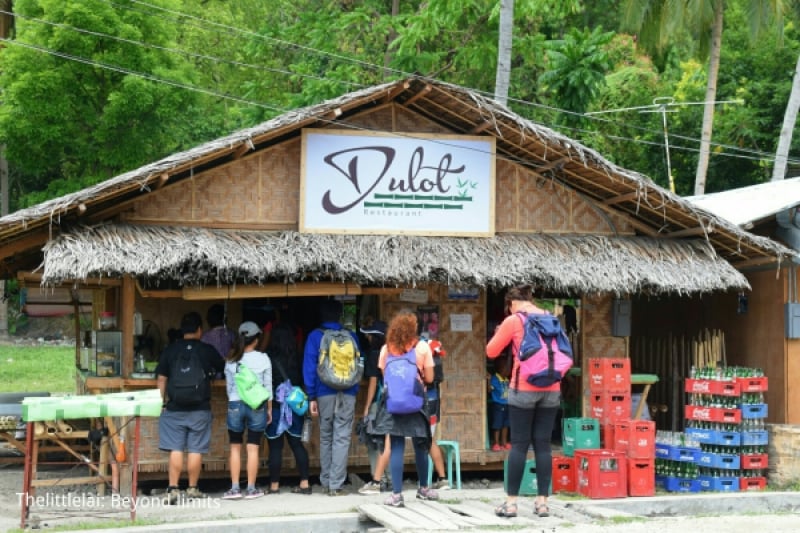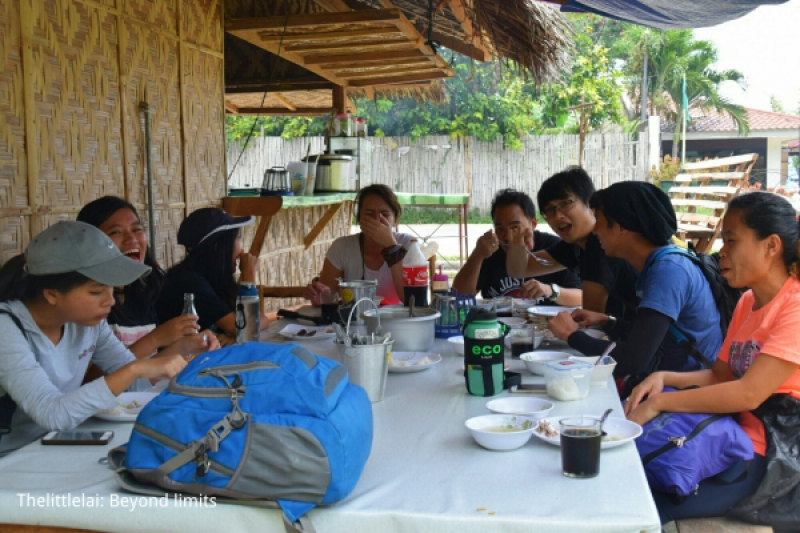 After our lunch, someone approached us to offer a motorcycle ride going to Lumpan. One of the best things, when you travel with a group of friends, is the inexpensive fare because you can split the price. We didn't need to haggle.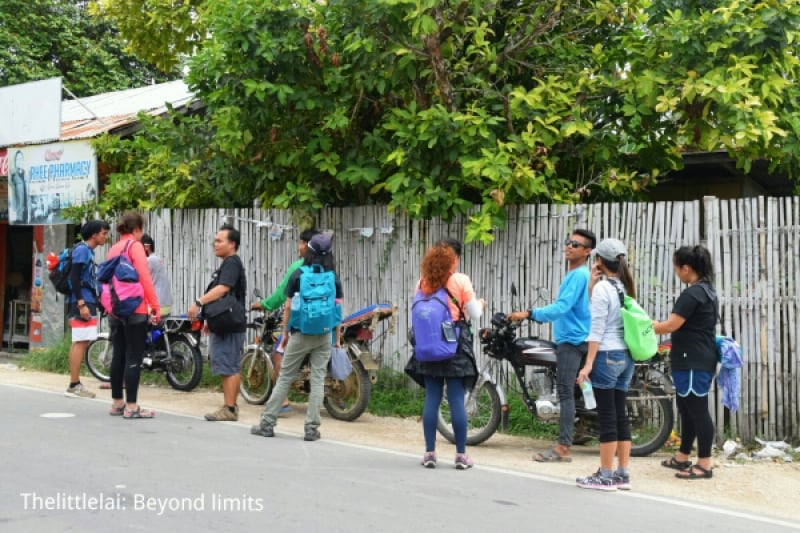 We noticed that the clouds were starting to gather their strength, trying to stand between us and our climb to the peak. After 20 minutes of the comfortable motorcycle ride, we finally arrived at the bottom of the mountain. We were supposed to take the Legaspi trail that would take us four hours of trekking going to the summit,  but since we were a bit late, we decided to choose the Lumpan trail.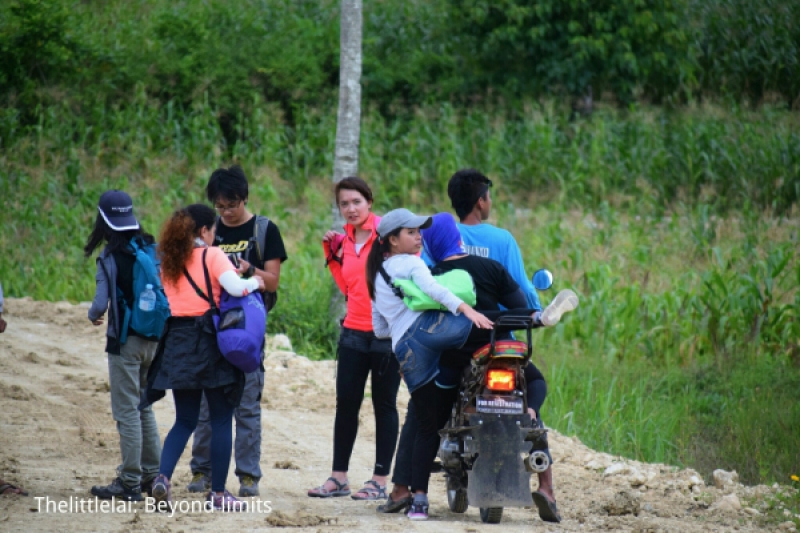 As we were about to start our trek, the rain started pouring, but we didn't pay attention and just moved forward. I was begging the sun to appear while making our way to the top. But as strongly as we prayed for sunlight, the rain pour was just as strong.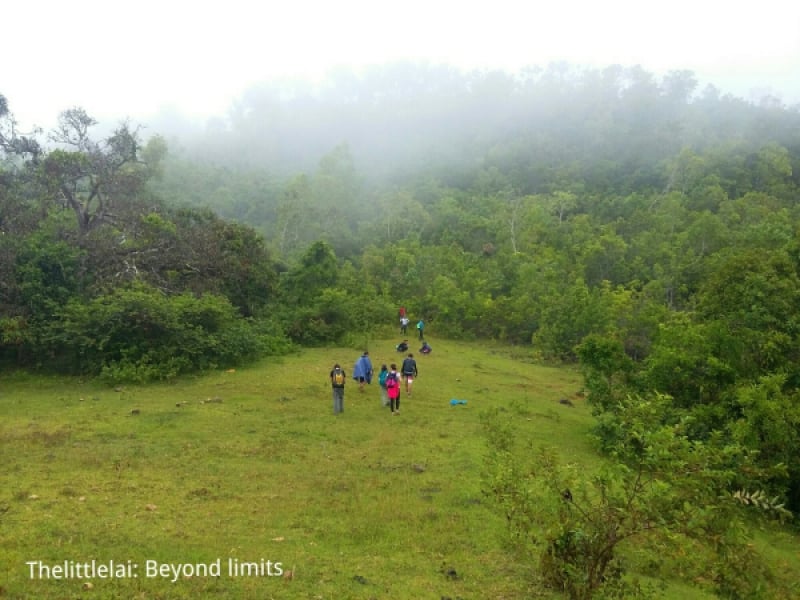 After a backbreaking trek, we finally set foot on the summit and the rain stopped, but it was too cloudy that we couldn't even see the beautiful view. Although instead of complaining, we were all grinning from ear to ear. Mt. Lanaya taught us patience and determination, and that was beautiful in itself. Finally, the clouds moved giving us hope, while Mt. Lanaya slowly revealed the beautiful scene before our eyes. In that moment, we put our hands up and thanked God for His goodness. It was unfathomable and our happiness was way beyond compare.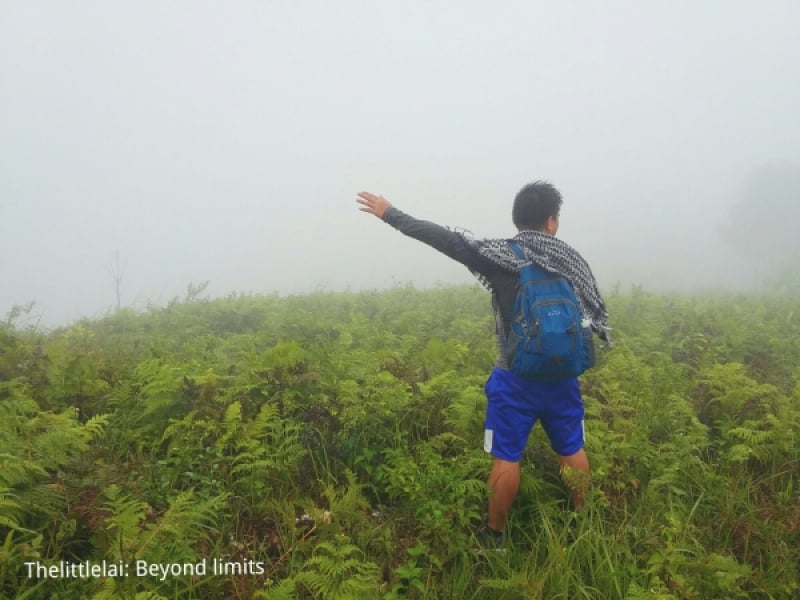 From where we stood, we saw an interesting flag on the other side. We asked our guide about it and he told us that it was another peak that we could climb. Kalo-kalo Peak is Mt. Lanaya's highest point. It gives you a glimpse of Osmeña Peak and Casino Peak in the north, Mt. Kanlaon in Negros Island in the northwest, and Mt. Talinis located in the south of Negros.
Also read: Mount Kapayas: Our Adventurous Climb To One Of Cebu's Highest Peaks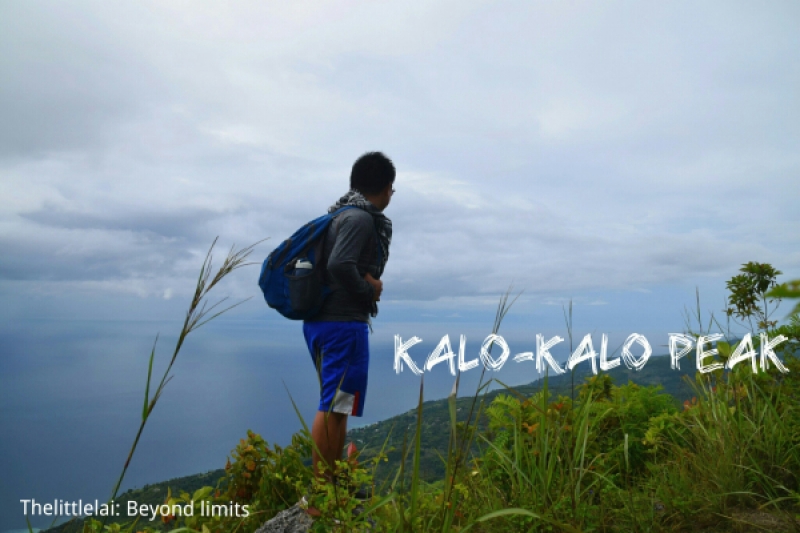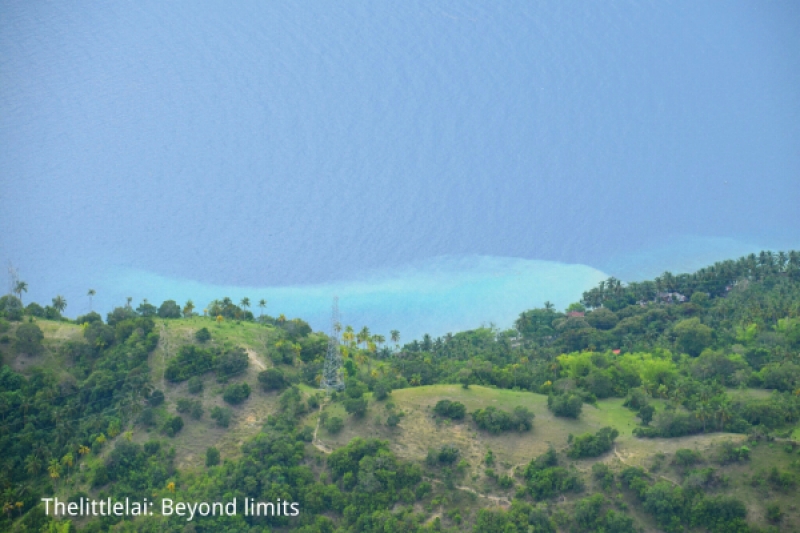 Our guide was kind enough to help us get to Kalo-Kalo Peak. After nearly 30 minutes of trekking, we finally reached it. There was only a small portion of the summit for us to stand, but the peak left us speechless. Also in that place, there was a little clearing at the base of the summit which can be used as a campsite. We took did some picture taking and every one of us was filled with joy and we were left in awe at nature's beauty.
Soon enough, we resolved to go down since it was almost 4pm. The rain started pouring again. It seemed to be our clingy best friend. It was even more challenging since the track became muddy. I even slipped and fell four times.
Despite this, everyone was glad and satisfied. There were genuine smiles even when we were struggling on our way down. While the heavy rainfall was busy pouring down, we were also busy planning our next trip until we reached the jump-off area and went back to Alegria proper.
If you have extra time, there are also hot springs, waterfalls, and tons of beaches found around the municipality of Alegria. I personally saw two of the hidden gems during my solo backpacking in Alegria last April 2015, the Salay Cave and Cambais Falls.
How to get to Mt. Lanaya
From Cebu South Bus Terminal, ride a bus that boards for Bato, Samboan, or any bus going southwest Alegria. Ask the driver to drop you at the town proper. The fare ranges from ₱130 – ₱160.
From the town proper, you can either take a habal-habal (motorcycle) going to Barangay Lumpan or if you have enough time and want to try the challenging Legaspi trail, proceed to Barangay Legaspi. There's an entrance fee of ₱50 and a guide fee of ₱500 for every five hikers.
Possible travel expenses to prepare
Cebu – Alegria (back and forth)= ₱320
Alegria to Lumpan (back and forth) = ₱100
Food = ₱150
Guide fee = ₱50
TOTAL = ₱620
Note: The guide fee will depend on how many climbers are going to the summit. Your motorcycle driver can be your guide, make sure to be kind to them.
Travel tips
Water is not readily available anywhere near the summit so you better bring your own drinking water. Two to three litres will be enough.

You can camp at night, but make sure to bring your own camping tent, flashlight, jacket, food and other necessary things required.

Please be always kind to nature, don't damage its beauty.

We can't foretell the weather, so you better bring a dry bag to put all your gadgets when it rains.

If you want to have your snacks or meal at the summit, please take responsibility for your garbage. Make sure to bring them all with you and don't leave your trash there.