Contributed by Four-eyed Laagan
It was a humid morning when a group of trekkers embarked a journey to an unknown and trusted all of ourselves to our guides.
Mt. Takliad, located at Cansuje, Argao, is a less trekked mountain in Argao due to its difficulty, distance and higher altitude (around 700 MASL). It is one of the four peaks that can be hiked in the municipality other than Lantoy, Binalabag, and Tiposo. We planned to conquer Takliad and Lantoy however due to weather constraints, we only made it to Takliad.
Also read: 21 Mountains in Cebu with the Most Breathtaking Views
Amidst these limitations, we were able to satisfy our own selves' thirst of adrenaline and made it safely. There are plenty of reasons why I love Takliad and here are some of it:
1. Supported by the municipal's tourism office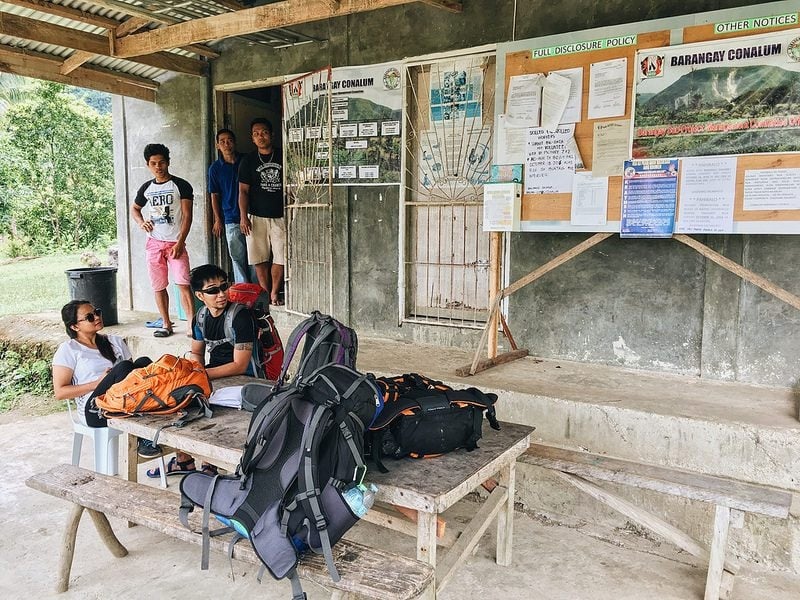 Most of the mountains in the Philippines are now gradually being monitored and supported by the local government which is a good move to control and preserve the beauty of nature. There are still some mountains in Cebu like Kan-Irag, Babag, Kandungaw that aren't really monitored, thus people get to trek easily which is somehow good because it prevents more expenses for the guide fees and stuff. Argao's Tourism Office fully supports this move because they mandate to have a local guide in trekking on one of its mountains and I'm glad to know this kind of help.
2. Less Trekked and Challenging Trail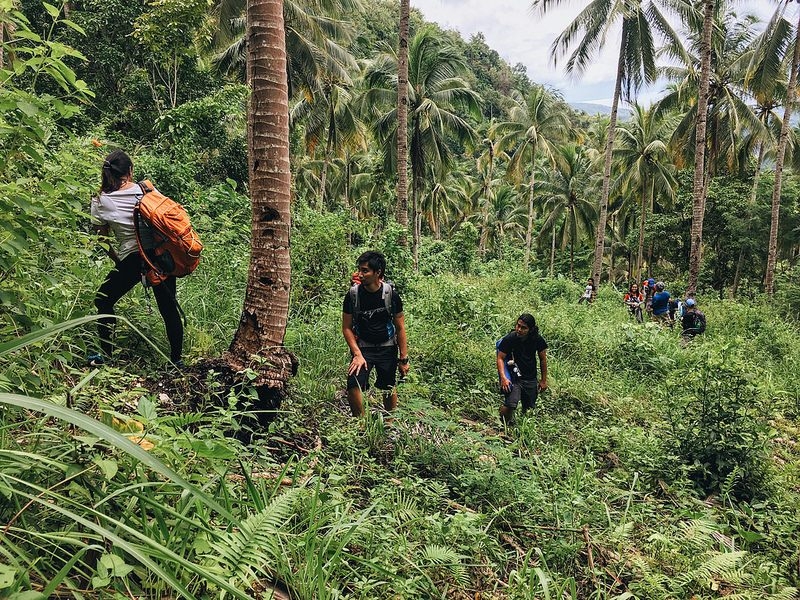 With its difficulty, distance and higher altitude, Mt. Takliad is less trekked causing it to have challenging unestablished trails! Literally unestablished because most of the trail is erased through time, covered with grasses and rocks which make the journey harder. But that did not stop us, of course, because we wanted to have this different kind of achievement.
Though it is graded as 3/9 difficulty, the steepness, and the passageways being less trekked is enough to give your knees and legs much tremble and a spring-like sweat from your body. I liked that feeling, do you like it too?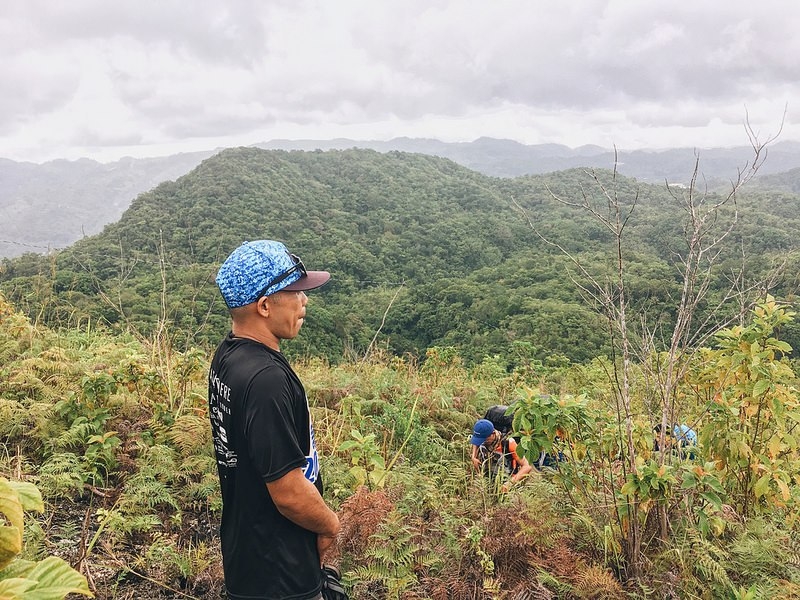 3. Stunningly overlooking view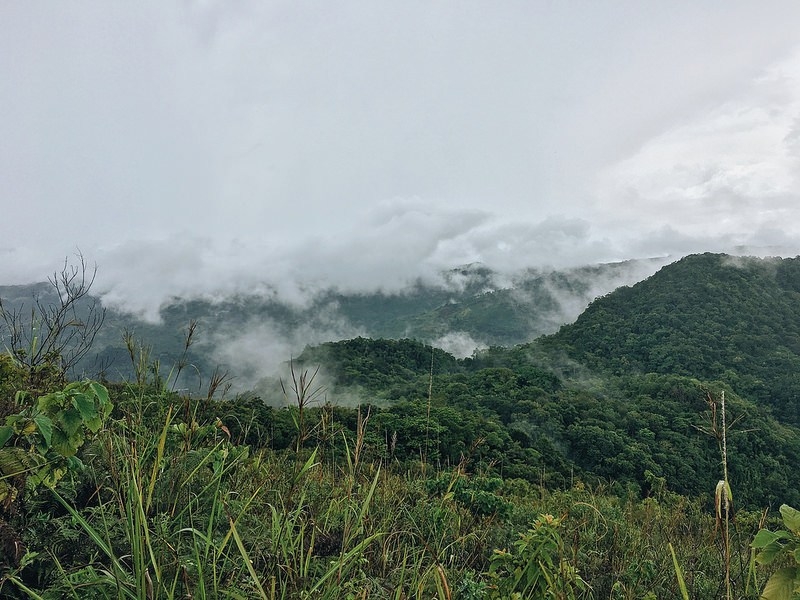 Mt. Takliad stands around 700 MASL, highest among Binalabag, Lantoy and Tiposo. With its high altitude comes a stunning 360-degree view of adjacent mountains, especially Lantoy and Binalabag, which is an amazing reward from the challenging trek we had going up. The cold wind gust and the fine humid weather during the day and the magically jaw-dropping fog from the scenery added up the drama to the beautiful mountains.
Also read: Top 10 Mountains in Philippines With the Most Incredible Views
4. Small campsite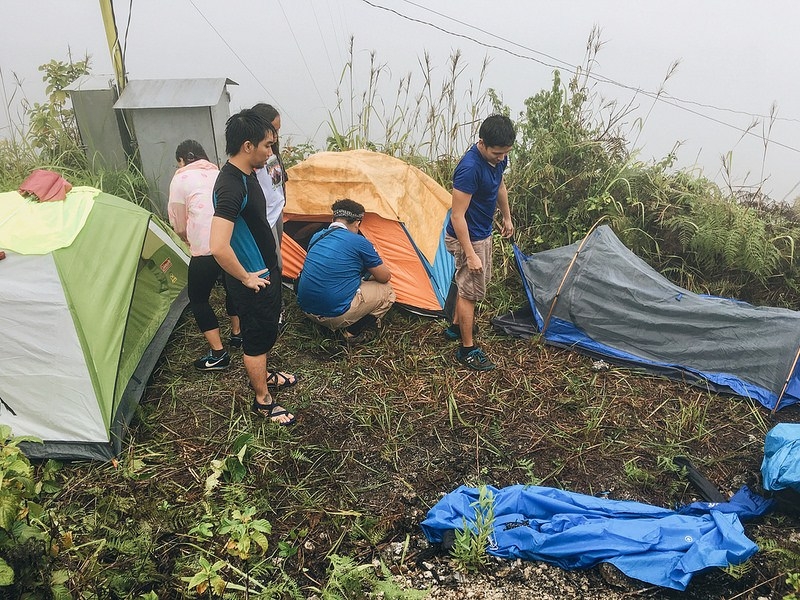 The summit of Mt. Takliad is commonly the campsite, however, it can occupy only for at least five to seven tents. We had five during our trek and we were squeezing it at one side of the mountain. Rocky features make the camping experience difficult but we are thankful for the Earth Pads that cover the sharp edges and provided a comfortable sleep. I even had one big circular rock beside my space which I treated as a pillow during my sleep. Hahaha!
However, the strong wind gust and the heavy downpour of rain mostly distracted our sleep. The rain water got inside our tent especially the floor that I chose to sit instead of lying around and watched a movie until the sunrise. But when the rain stopped, my eyes chose to close and I slept even if it was wet. Good thing my friends also had the way to sleep amidst the wet tent floors and woke up laughing in the morning talking about that funny moments.
Here's a time-lapse video during tent pitching from Wandering Feet PH:
5. Significant experience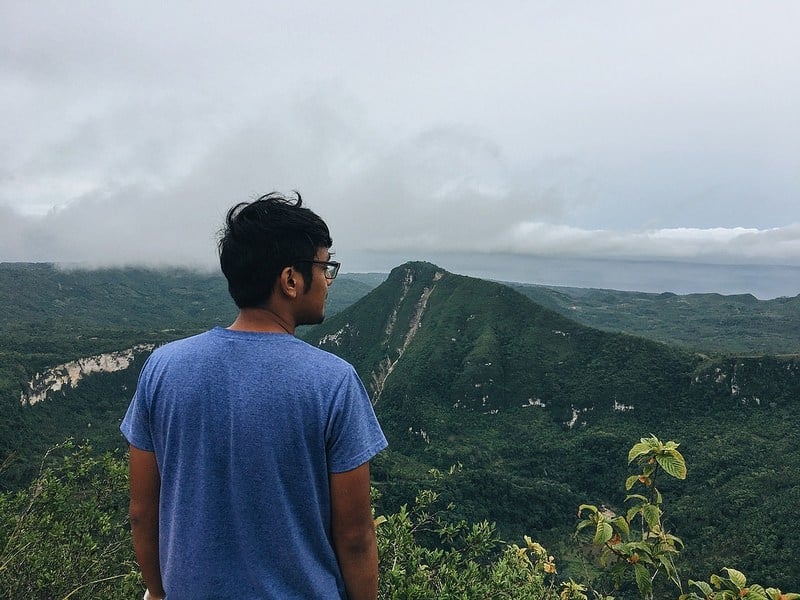 Above all the reasons I enumerated accumulated a distinct one-of-a-kind experience among other treks that I had. What makes it significantly good for me that stood out is its unestablished and challenging trail because it gave fun and thrill, unlike established passageways that tend to become boring in the long run.
Also read: Argao, Cebu Has Rice Terraces Too! Here's My Solo Trip
Another moment that added the total experience was the socials. We arrived at the campsite as early as 1.30 in the afternoon and we had nothing to do after pitching the camp and we don't have cards to play with. So we played a game I introduced to the group a long time ago, the Ping Pong Pang game and losers get to ask for a truth or dare. During the night, we entertained ourselves with talks introducing ourselves and gave chance to ask questions since we had four new joiners and bullying that can't be taken off in every jaunt. This is even without alcohol yet we had so much fun.
It was a one-of-kind experience at Mt. Takliad, would you like to trek it now too?
Getting there
From Cebu City, we rode a bus from South Bus Terminal then we disembarked at the town of Argao. We walked to the Tourism Office then had the registration and met our guides.
From there, we rode motorcycle taxis going to Brgy. Conalum for another on-site registration and started the trek at the foot of Mt. Takliad.
Expenses
Guide Fee from Tourism Office – ₱500 per 5 pax
Registration Fee in Brgy. Conalum – ₱20/pax
Bus Fare from Cebu City to Argao (non-aircon bus) – ₱80
Motorcycle Taxi from Tourism Office to Brgy. Conalum – ₱100
Itinerary
Day 1
9:30 AM – ETA Argao
9:50 AM – Argao Tourism Office registration
10:05 AM – ETD to Brgy. Conalum
10:45 AM – ETA Brgy. Conalum and on-site registration
11:00 AM – Jump Off and final preparation/orientation
11:10 AM – Start trek
1:30 PM – Reached the peak!
9:00 PM – Lights out
Day 2
10:00 AM – break camp and commenced trek going down
11:00 AM – reached foot of the Mt. Takliad then rest
11:30 AM – ETD to Argao Proper
12:00 NN – ETA Argao Proper