With the growing demands of our urban jungle, many of us look to coffee for redemption. But, there's no denying that there remain people who aren't as coffee-crazed as the most of us. Cafés are popping up around the Metro, and non-coffee drinkers don't have to miss out on the fun. Here's a list of awesome cafés around Manila that can be enjoyed by coffeeholics and non-coffee drinkers alike.
Also read: 10 Unique Themed Cafes in Metro Manila Worth Checking Out
1. Agico Vegetarian Café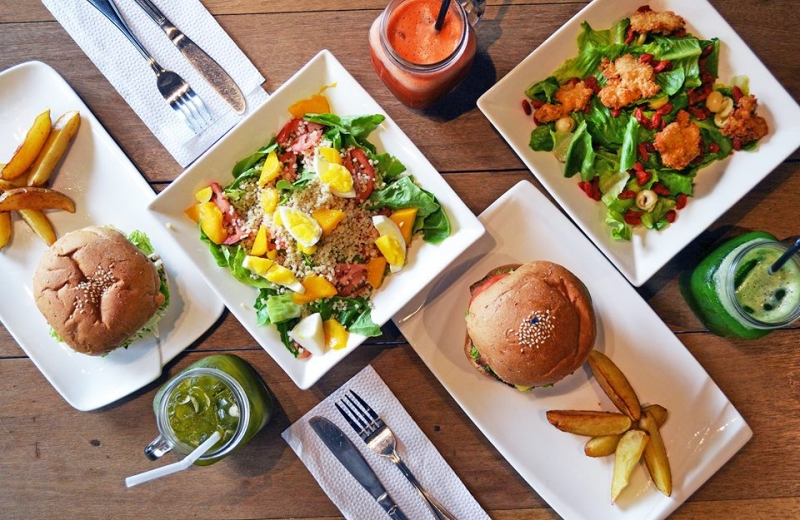 Agico Vegetarian Café has the healthiest drinks up their menu. Aside from the basic types of coffee like Cafe Americano and Cafe Mocha, this coffee shop also provides veggie smoothies and raw freshly pressed juices for those of you who prefer organic drinks. If you're looking for a hearty brunch, Agico has a wide selection of vegan and vegetarian food that would go perfectly well with your Goji Berry Juice or Kale Cucumber Smoothie.
Address: 8 Missouri, Greenhills, San Juan, Metro Manila
2. Books and Borders Cafe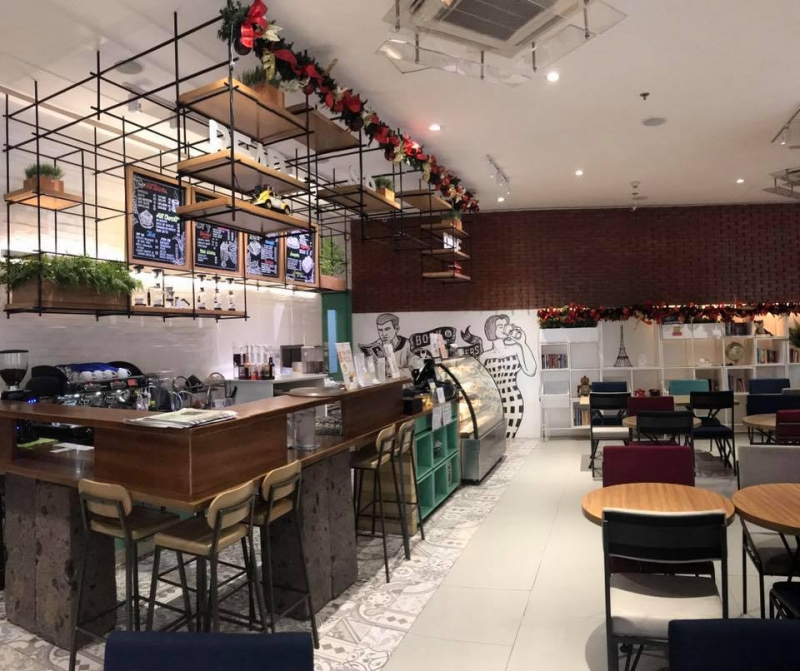 Cafés aren't just for coffee, nor are they exclusively for people who want to catch up with friends. At Books and Borders, you have the option to spend some alone time drinking your comfort beverage and reading one of the café's books. This haven for bookworms boasts of its Salted Hot Chocolate, Peanut Butter Hot Chocolate, and its many other must-try drinks. The best part? You won't have to worry about coffee snobs criticizing you for your non-coffee order. Like you, they'll be too busy sniffing stories.
Address: 281 Tomas Morato Street, Diliman, Quezon City
3. Snowboom Dessert Café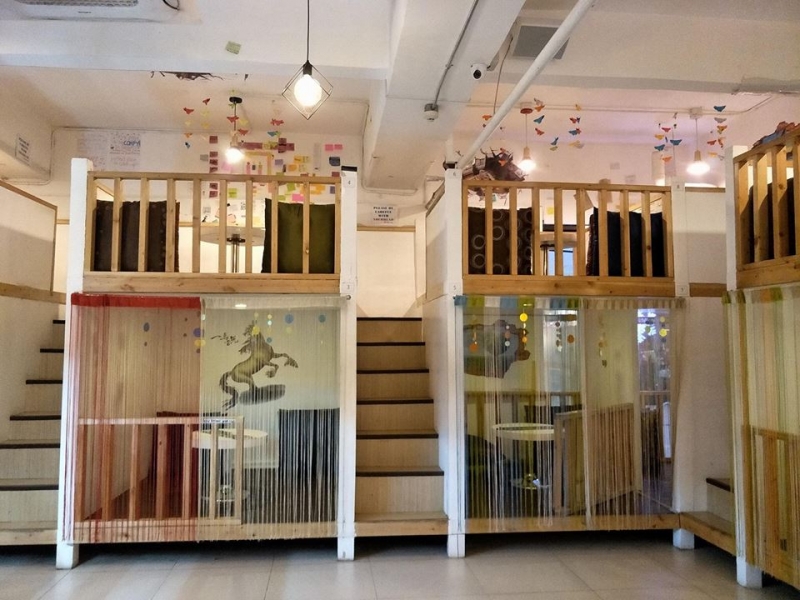 If there was a demographic as hardcore as coffee drinkers, it would probably be the group of Korean enthusiasts. Adapting the Korean aesthetic, Snowboom Dessert Café has a light environment, cosy nooks and savoury food items to match. Besides their Korean snacks, meals and desserts, Snowboom also has a long list of non-coffee frappuccinos and juices that are likewise Korean-inspired.
Address: University Mall, Taft Avenue, Malate, Manila
4. Tavern at the Crossroads
Board games, spoken poetry nights, and film viewing are just some of the activities that await you at Tavern at the Crossroads. A hipsterland for artists and creatives, this café has a variety of coffee and chocolate drinks with ingredients representative of the special artistry of the owners. Try out their Chocnut Hot Chocolate and let the classic Pinoy sweetness celebrate in your mouth.
Address: Unit 61-62A, Cubao Expo, General Romulo Avenue, Quezon City
5. Da.u.de Tea Lounge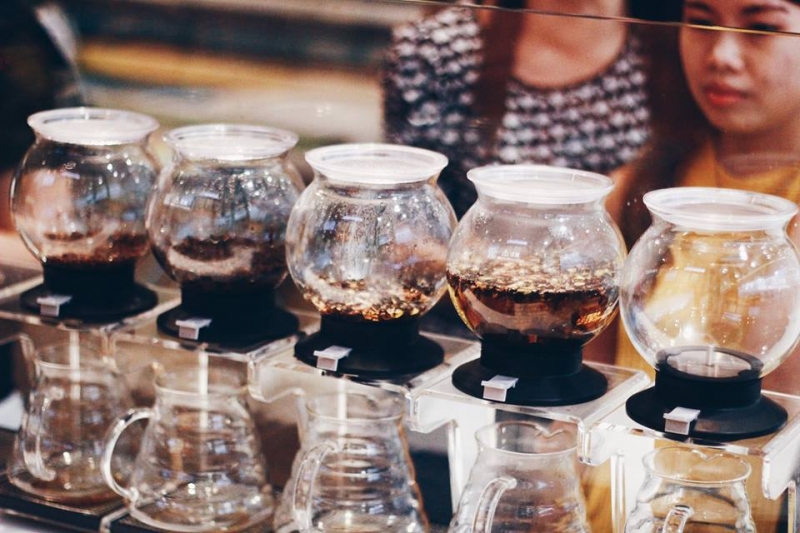 Recently, the population of tea lovers in the Philippines has been growing. If you're one of them, then you're in for a treat at Da.u.de Tea Lounge. A perfect coffee shop alternative for non-coffee drinkers, this tea shop prides in using nothing less than high quality and authentic tea leaves. With tea selections from around the world, D.a.u.de teaches anyone to appreciate the aroma of this beverage. More than that, Da.u.de also provides customers with lengthy information on the benefits of each of their drinks. Who knows? You might discover that this place is exactly your cup of tea.
Address: 5/F SM Megamall, Mega Fashion Hall, EDSA cor. Julia Vargas Ave., Ortigas Center, Mandaluyong
6. Co/Op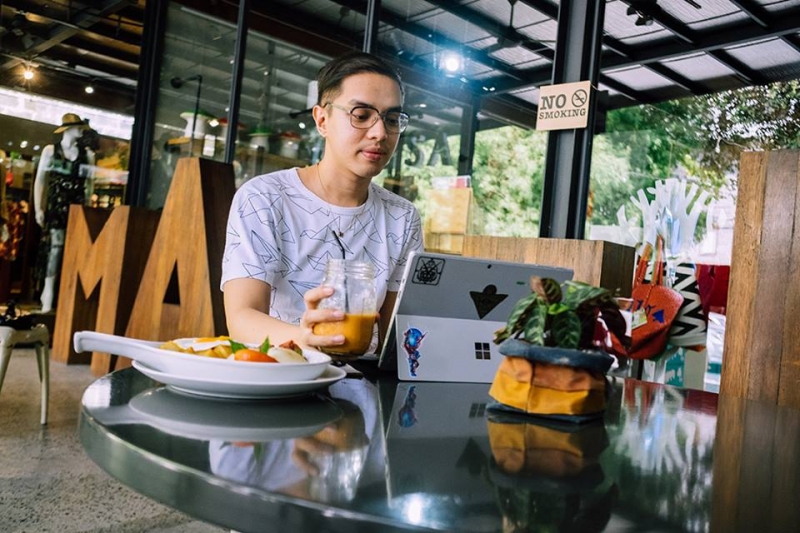 Created for creative fellows, CO/OP is a coffee shop, lifestyle store, gift shop, and a restaurant rolled into one artsy space. While having a sip of your strawberry lemonade, you can go around and browse through the collection of eclectic products carefully selected by the owners of the café. If you fancy anything, like their handcrafted wooden clock or stylish felt bag, you better hurry as you can only get their items exclusively from CO/OP.
Address: 189 A. Mabini Street, San Juan, Manila
7. Xocolat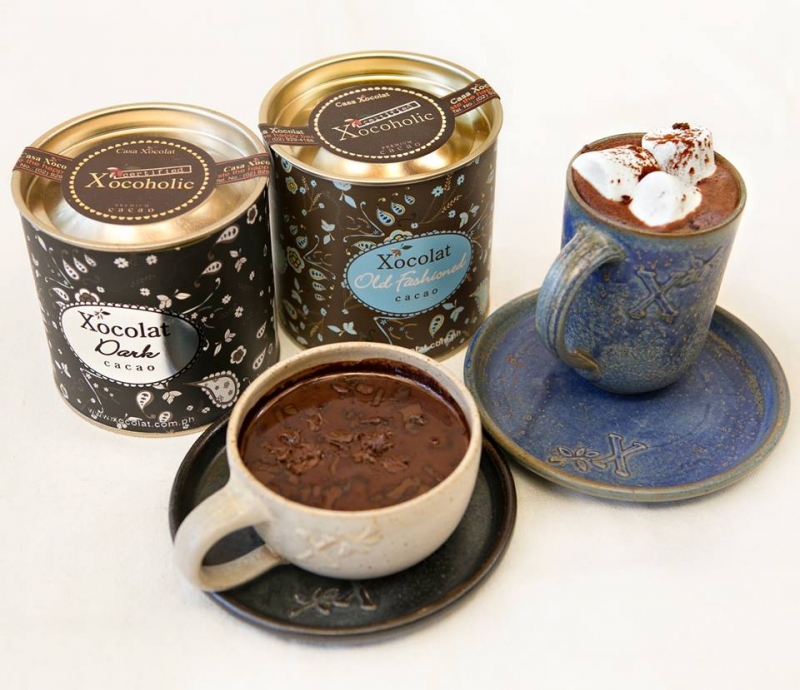 Chances are, you've already heard of how deliciously sweet the drinks and confectionaries are at Xocolat. The sugar rush this café offers would instantly give you a boost even without the power of caffeine. Xocolat has a wide selection of chocolate drinks with a twist — with some traditionally sugary, and others with a hint of interesting spice. Trust us, your taste buds will thank you for the treat!
Address: 172 B. Gonzales St., Loyola Heights, Quezon City
8. Chemistea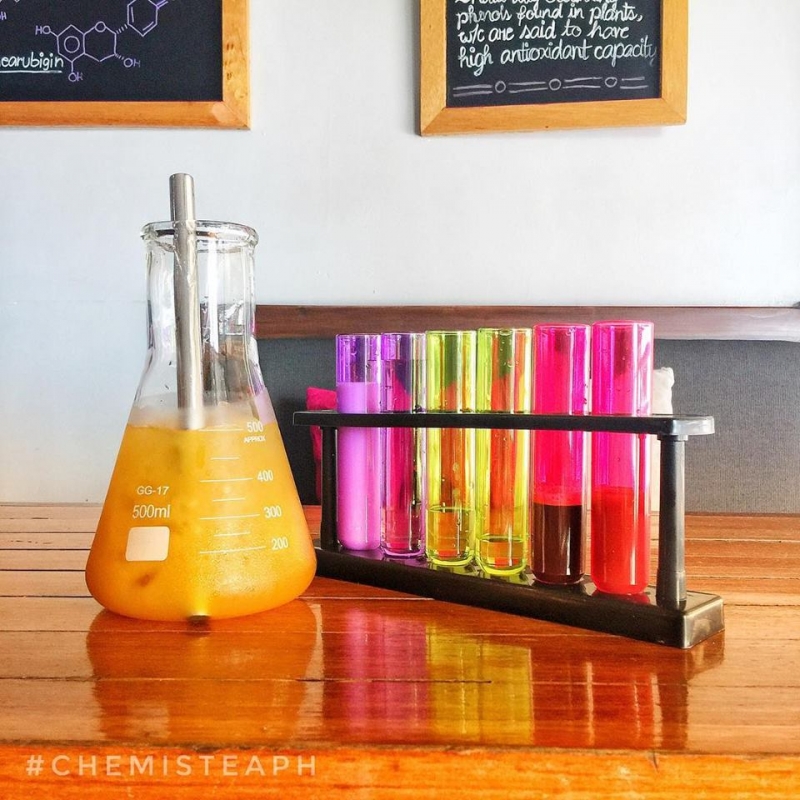 Of course, this list wouldn't be complete without a mention of milk tea. The milk tea craze has boomed in the country, and majority of us know at least one shop that specializes in serving our favourite kind of tea. Standing out from the rest of these shops is Chemistea, a milk tea café that offers a variety of concoctions. What sets Chemistea apart is its milk teas that come from different parts of Asia, including a Matcha Latte from Japan, a Cha Yen from Thailand, a Nai Cha from Hong Kong, and a Masala Chai from India. It also carries flavours we're more accustomed to, like Wintermelon and Salted Caramel, so you can also satisfy your familiar cravings here too.
Address: 44 Shorthorn Street, Barangay Bahay Toro, Project 8, Quezon City
9. Wildflour Cafe + Bakery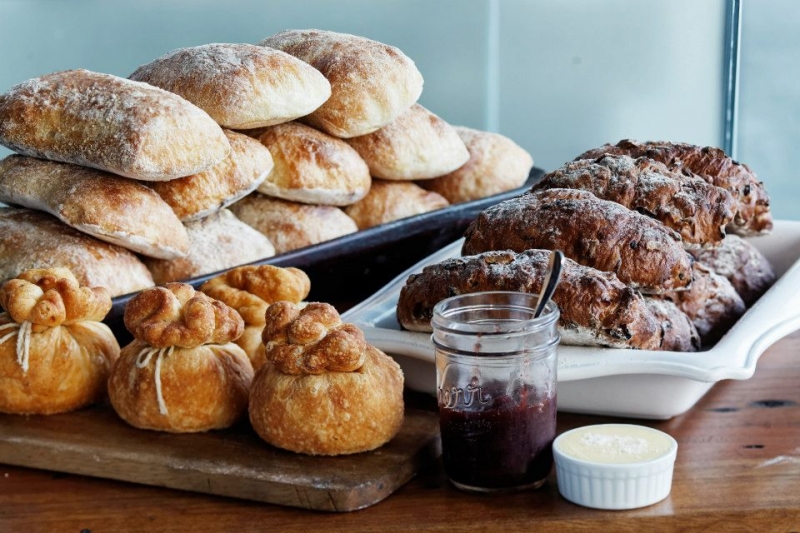 Rooted in its principles of meritable service and premium dishes, The Wildflour Café + Bakery didn't surprise anyone with its promising progress. Their food has rich flavours for a decent price, and their drinks aren't sold short either. For a refreshment, order one of their fresh juices or smoothies. Craft sodas and sparkling wine are also available, as well as an assortment of tea, coffee and milkshakes.
Address: Ground Floor, 8 Rockwell, Plaza Drive, Rockwell, Makati City
10. Subspace Coffee House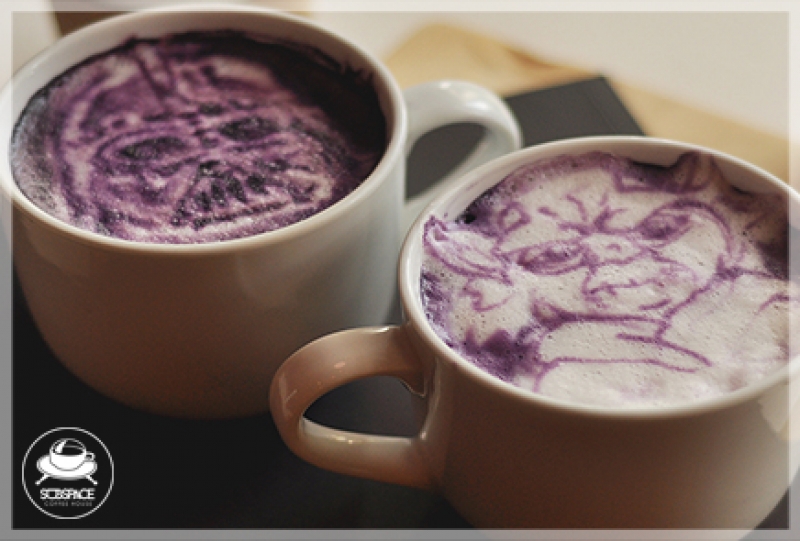 Subspace Coffee House takes its job seriously, and you'll surely agree once you see the presentation of your drink. For one, they have an extensive menu of beverages including coffee, non-coffee, shakes, milk teas, milkshakes and blended drinks. More than its array of drinks, the gratifying characteristic of Subspace stems from its famous latte art. The café can prettify your refreshment of choice with your favourite cartoon characters or celebrities.
Address: Unit 103, GF Grand Emerald Tower, F. Ortigas Jr. Road, Ortigas Center, Pasig
Also read: 15 Instagram-Worthy Cafes in Metro Manila
There's definitely more to life than coffee. With these cafés, you'll finally be able to hang out with the rest of society without anyone forcing a cup of joe down your throat. Besides, we all deserve a place to chill and re-energize ourselves, regardless of our drink preferences.