As an October baby and a beer enthusiast, I've always been fond of October festivals. Growing up, I used to attend a local version of Oktoberfest in my hometown. Mostly characterised by loud music, good food ⁠— and of course, beer ⁠— these festivals were always quite the experience. Last week, I got to attend my very first authentic German Oktoberfest. And I'm glad to say that it did not disappoint!
On 11 to 12 Oct 2019, Clark Marriot Hotel brought the biggest beer party in the world to Pampanga — a treat for all enthusiasts of beer, music, and food to enjoy. Ensuring an authentic Oktoberfest experience, the five-star hotel offered free-flowing Weinhenstephan beer for all attendees.
Free-flowing beer and hearty meals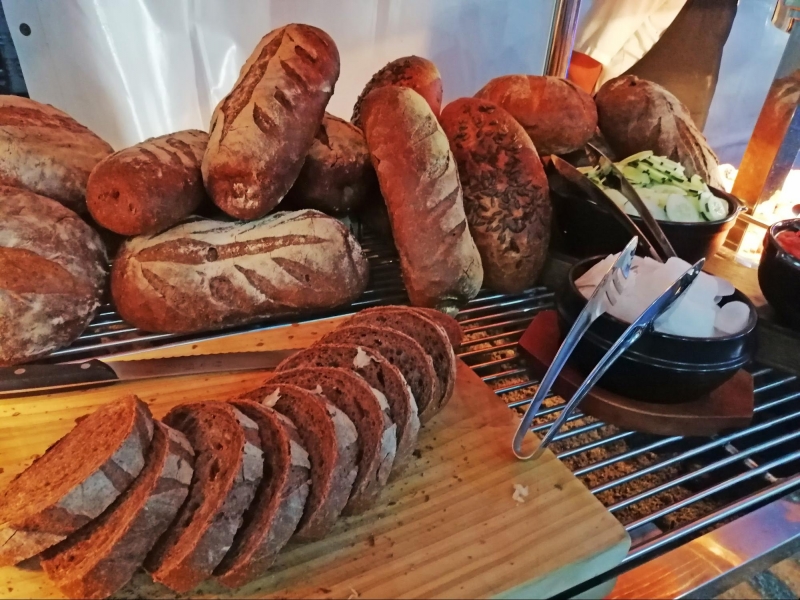 Considered to be one of the finest German wheat beers, Weinhenstephan has a mildly bitter taste as compared to the beers that Filipinos are used to. But overlooking the fact that it has 5.8% alcohol content, I found that it's not as strong as my local favourites. Needless to say, I downed three mugs of the Weinhenstephan and didn't get tipsy at all!
Aside from the beer, the fest also offered us a taste of Germany — literally! Although I'm not a big fan of the cuisine, the array of German food in the buffet was enough to whet my appetite.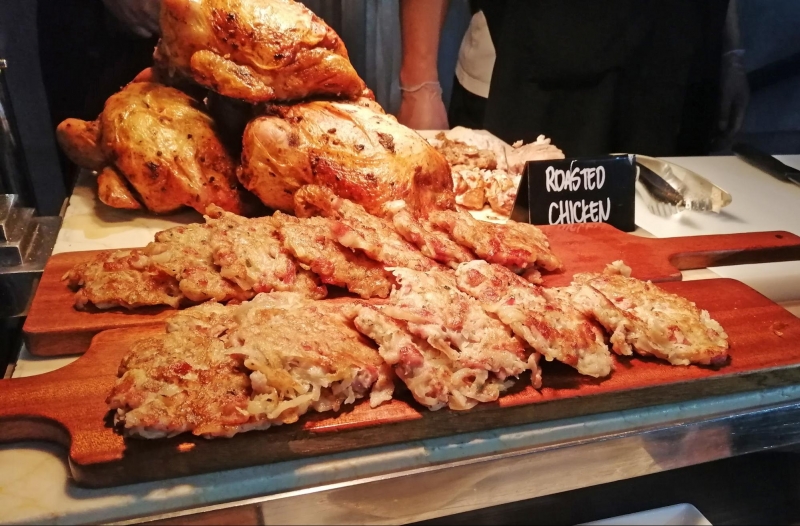 Pretzels were offered with a wide variety of dips: ketchup, mustard, chili sauce, and obatza (a Bavarian beer cheese spread), among others. Meanwhile, carnivores feasted over three different types of sausages: Thuringer Sausage, Nurnberger, and Sausage Weisswurst.
But the parade of protein did not stop there! The table also had roasted chicken, potato pancakes, and meatloaf. In addition, they also served Spätzle — a German pasta variety. Overall, every delicacy was mouth-watering. But of all the dishes, my favourite would have to be the apple strudel!
Authentic German music straight out of Germany's Oktoberfest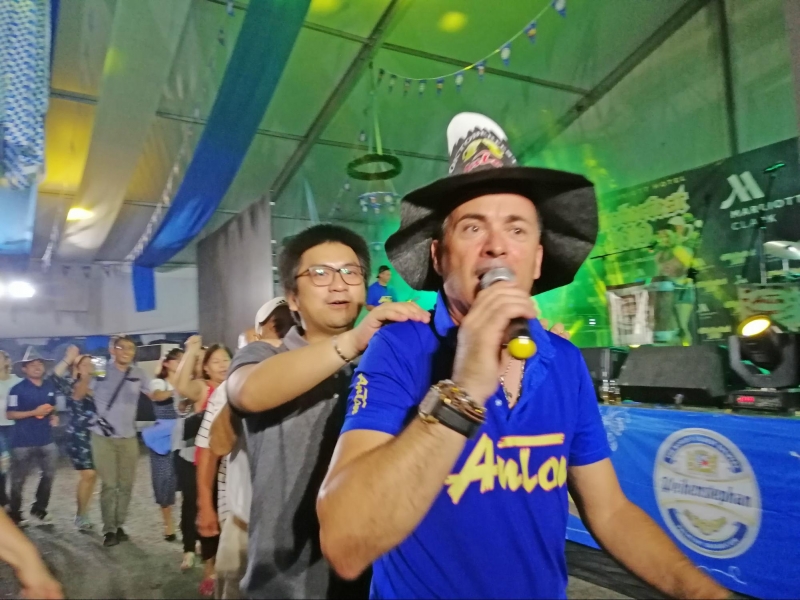 Beyond the tasty treats, Clark Marriott Hotel also invited a Munich-based band to give attendees the vibe of a true German Oktoberfest. For me, this was definitely the highlight of the night. The Anton Show accurately manifested the fun and gaiety of German parties. For each song, the band drew in the audience with cheer. With their songs, the crowd started dancing on top of the tables, then marching around in hilarious inflatable outfits!
Before capping off the night, The Anton Show entertained their Filipino attendees with OPM classics. They rendered their own version of Parokya Ni Edgar's Mr. Suave, engaging the crowd to sing along: "Hoy hoy hoy, hoy hoy hoy!" But the true tug at my heartstrings came when they sang 4 Non Blonde's What's Up — one of my all-time favourite songs.
Also read: 10 Best Festivals in the Philippines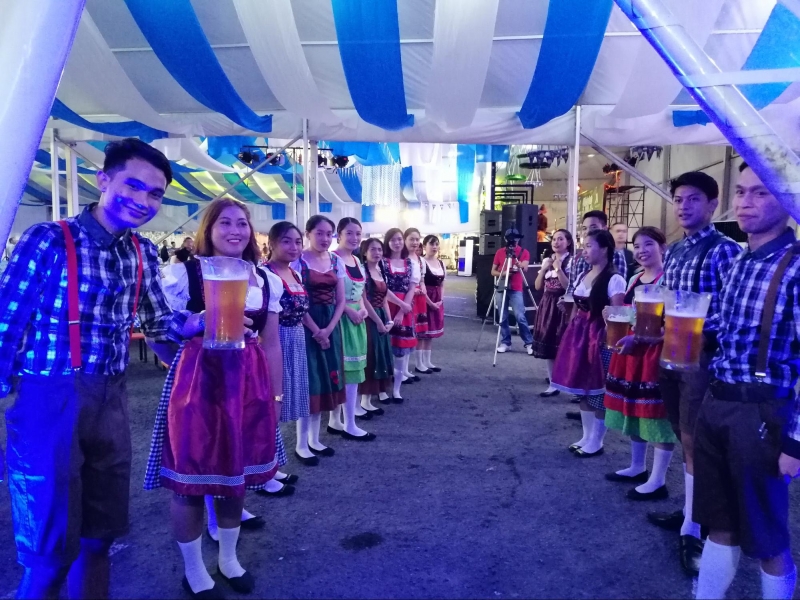 Before the night started, the host mentioned something along the lines of, "If you're going to get wasted tonight, this is going to be your proudest moment as a drunkard." Although I'm not a drunkard, nor did I get wasted, I had a great night and a great experience.
Would I attend another Oktoberfest if they were to one again next year? Yes, I definitely would! And the next time around, I'll make sure I bring my drinking buddies with me.
---
Special thanks to Clark Marriott Hotel for inviting TripZilla Philippines to the Oktoberfest on 11 to 12 Oct 2019.
To know more about Clark Marriott Hotel, call +63 45 5985000 or visit www.clarkmarriott.com. Follow Clark Marriott Hotel on Facebook, @clarkmarriott on Instagram, and @clark_marriott on Twitter.