Contributed by hANnaeYTHING
If you want another adventure during summer other than going to the beach, this attraction might interest you.
Osmeña Peak is the highest point of the island of Cebu with an elevation of 1013 MASL (Metres Above Sea Level).  It is located in the mountain barangay of Mantalongon in Dalaguete, Cebu.  This area is also known as the Vegetable Basket of Cebu because its climate is ideal to grow vegetables, crops and even flowers.
The peak is a favourite destination among hikers and campers during the hot months, thus it is known as the Summer Capital of Cebu.  The level of difficulty is relatively easy so you don't need to be a seasoned hiker to reach the summit.
Also read: 13 Must-Visit Mountain Peaks and Camp Sites in Cebu
Started our road trip as early as 7:00 A.M., we took the SRP route and stopped by for breakfast at a carenderia nearby.  It was past 9:00 A. M. when we finally arrived at Mantalongon. We stopped by at Mantalongon Public Market area to ask where to get guides going to Osmeña Peak. Two kids entertained us and promised us to show the way up to the registration area.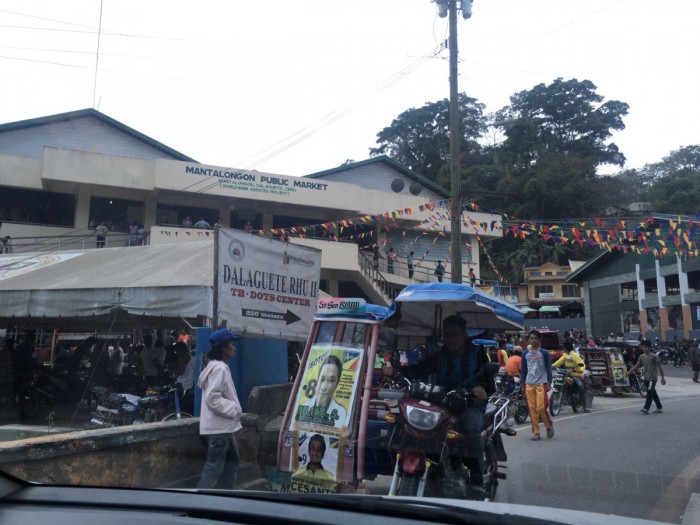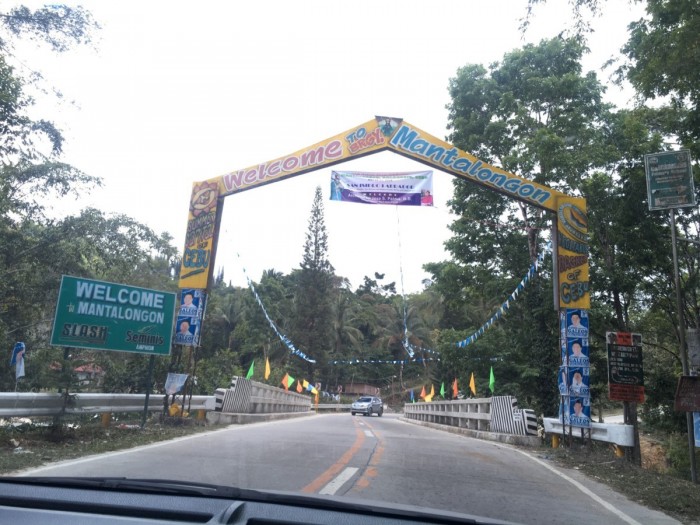 We drove around 5 kms more. Others start their hiking at this point and usually takes  around 1 1/2 hours to reach the registration site or the trail head at a relaxed pace.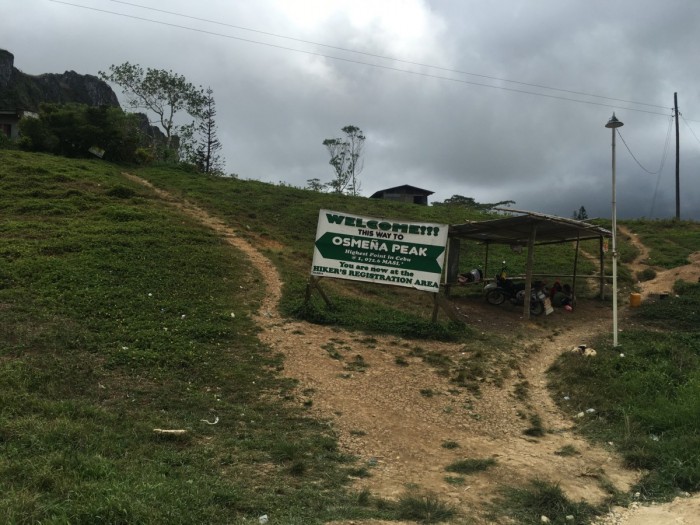 There is a parking area around this part. The kids that showed us this site were the ones who kept an eye of our car while we were away. When we asked the kids of how much they charge, they told us that it is up to the customer.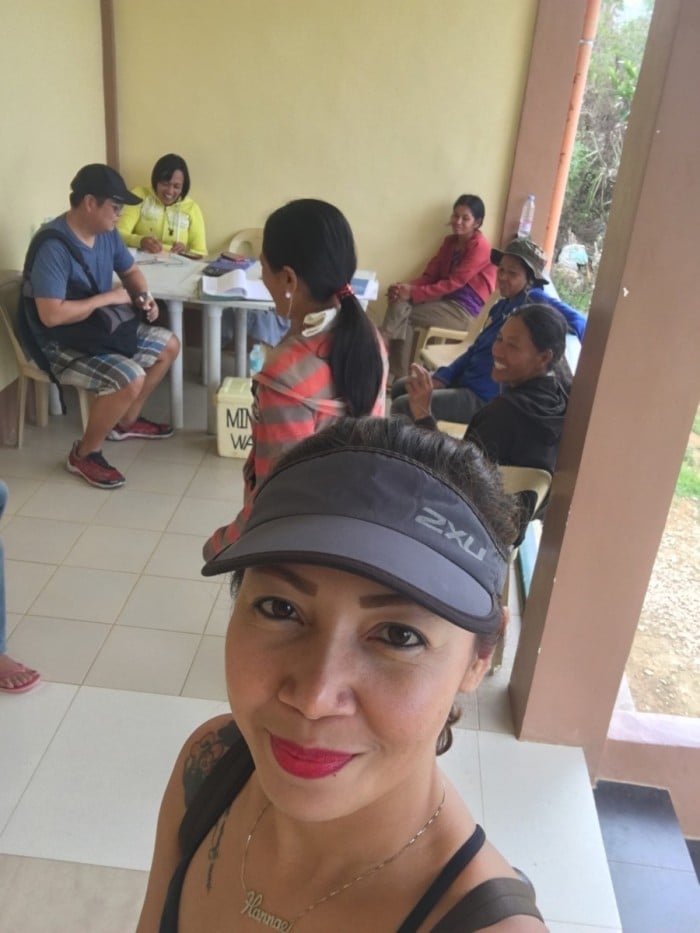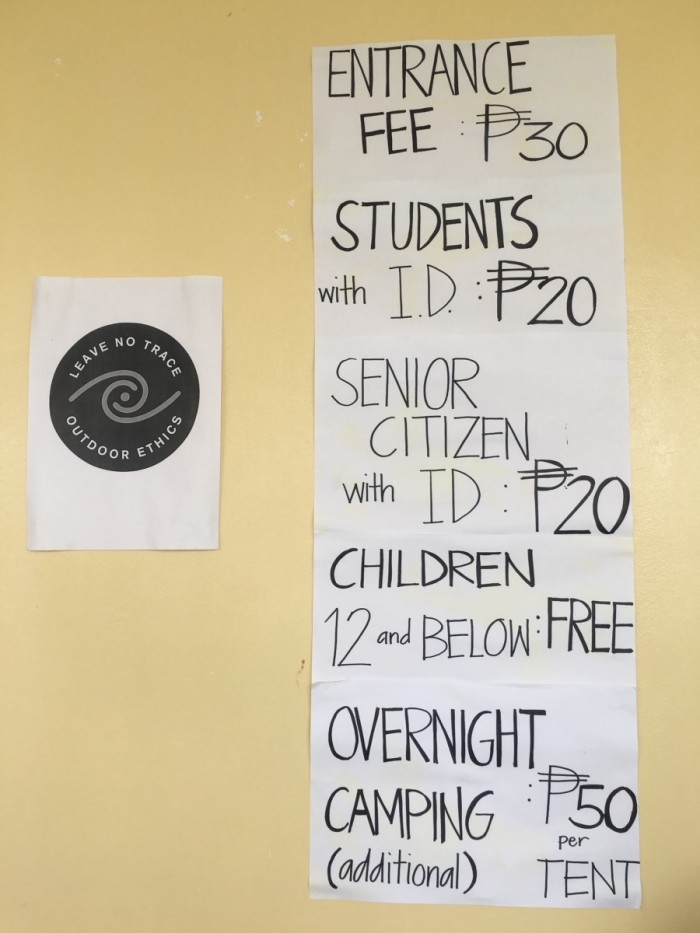 We chose to get a guide going up the peak. It is also recommended especially for first timers like us. They do not collect fixed fees, only tips from the customers. Children were strictly prohibited to be guides because they skip school to earn money from this.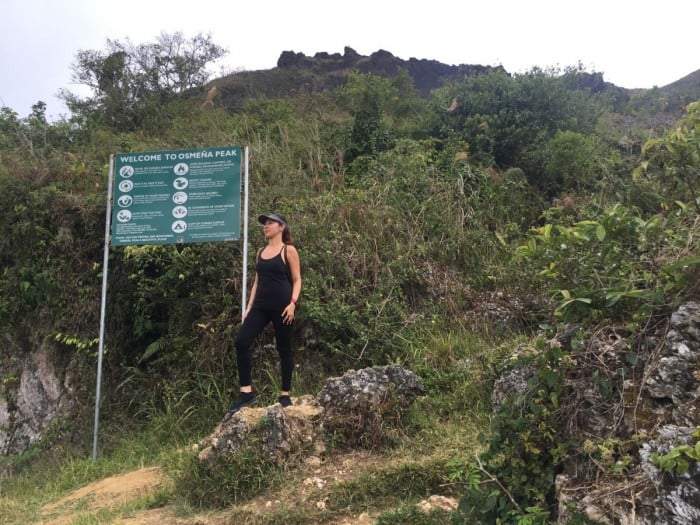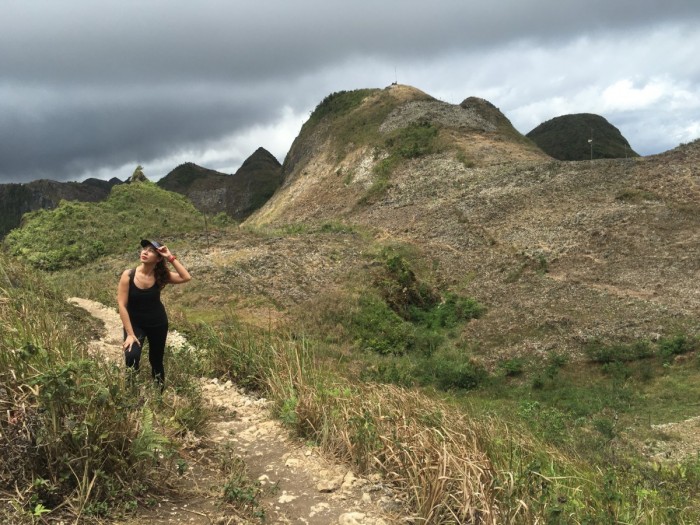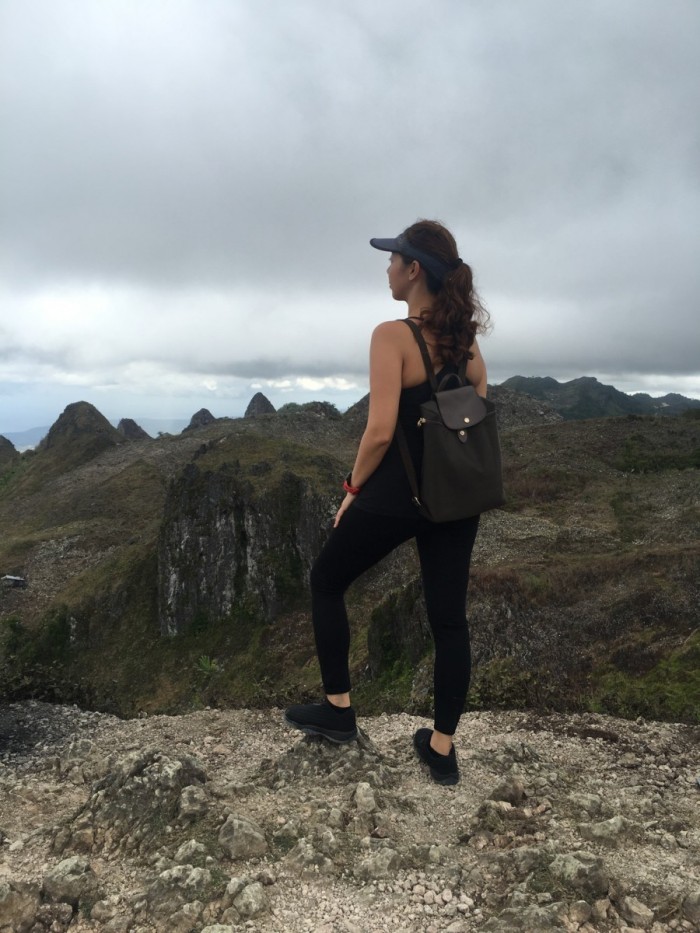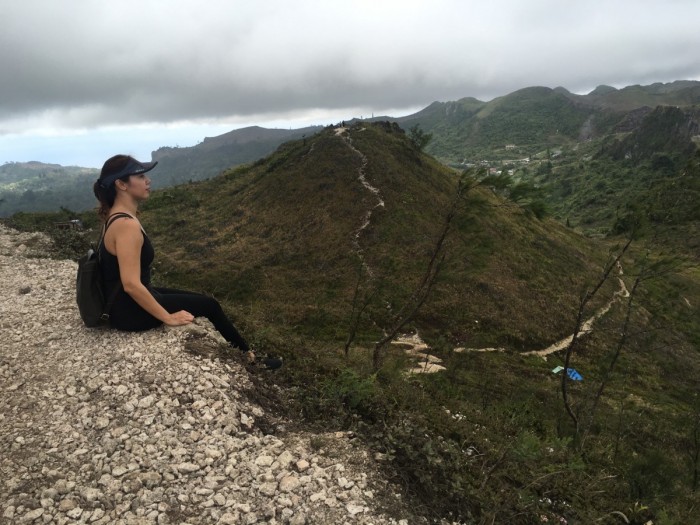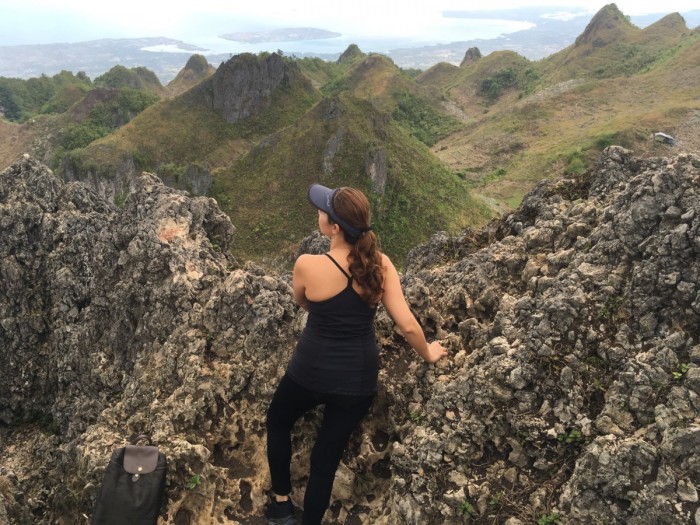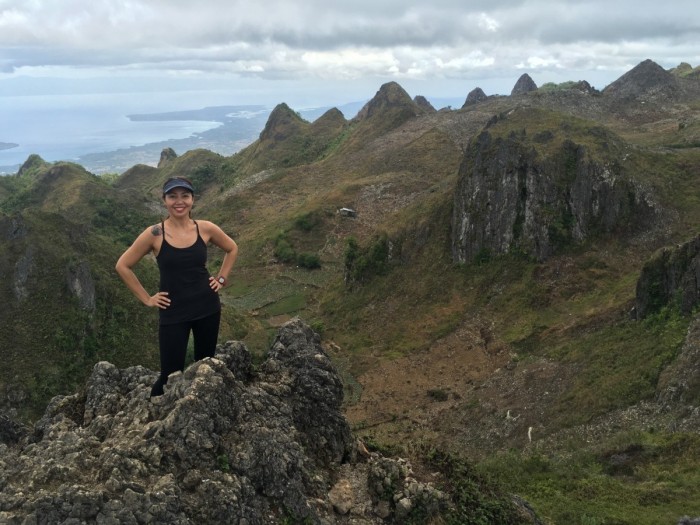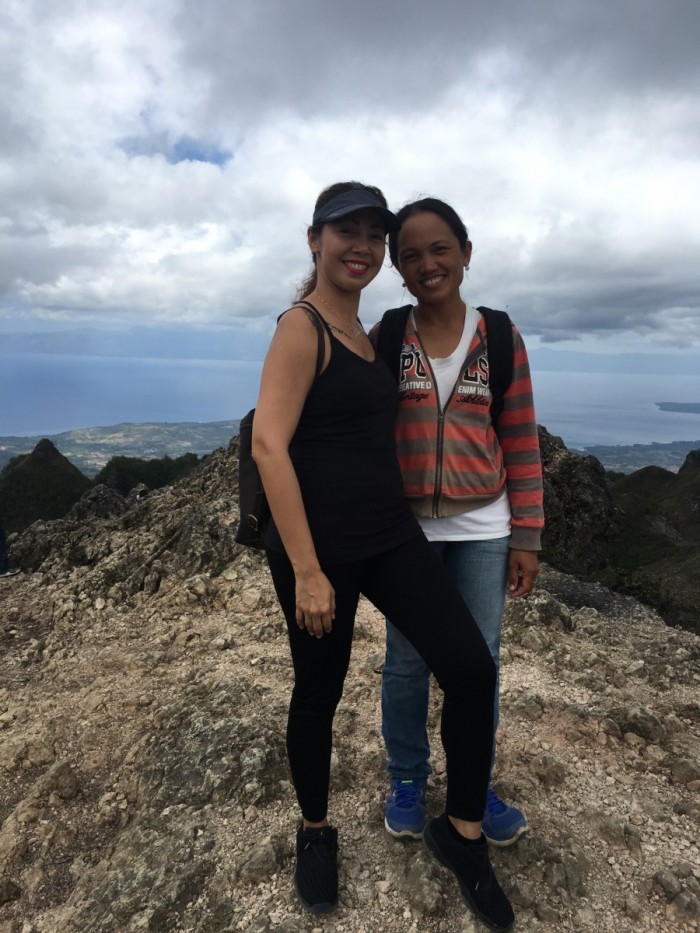 It was a great experience. I had hesitations at first but I am glad that I did. We were blessed with a good weather going up the peak. It was not super sunny and when we reached the peak, it rained for like half a minute so the people went down and we did not because we had umbrella with us. The scenic view that we saw as we climb up the peak was very calming. It was a perfect way of de-stressing away from the city. It was a beautiful weekend escape. The lush greens that were in our sight was very inviting. The majestic sight of Cebu from the peak was really awesome and made it worth our time!
There is another trail going down to Kawasan Falls in Badian which will take around four to six hours trek.  This path is usually taken by campers who stayed overnight.  We did not take this route as there is no road for our vehicle to pass.
Also read: 7 Leave No Trace Principles Every Traveller Should Know About
Here are a few tips if you wish to explore Osmeña Peak:
Wear comfortable walking/trekking shoes and clothes.
It is best to go during summer season.  It gets slippery when it rains.
Bring water and towel.
I brought umbrella and I am thankful I did because it rained for a while when we were at the peak, so bring along foldable umbrellas.
You may also camp there, they have a designated camp site with an additional fee of PHP 50.00 per tent. Our guide told us that they can get water or any groceries for you but it is best that you bring along all necessary things you need to cut down costs and lessen giving tips.
The road going to the registration site is under construction, be very careful.
Rest rooms are available at the registration site and there is one near the parking area. A fee of PHP 5 to pee and PHP 10 to poo.
It was unfortunate that when we went there, vegetables were not available for sale because of too much heat; there was a scarcity of veggies. We went to their main market instead and bought pechay and cabbage, still lower than the price at the supermarkets.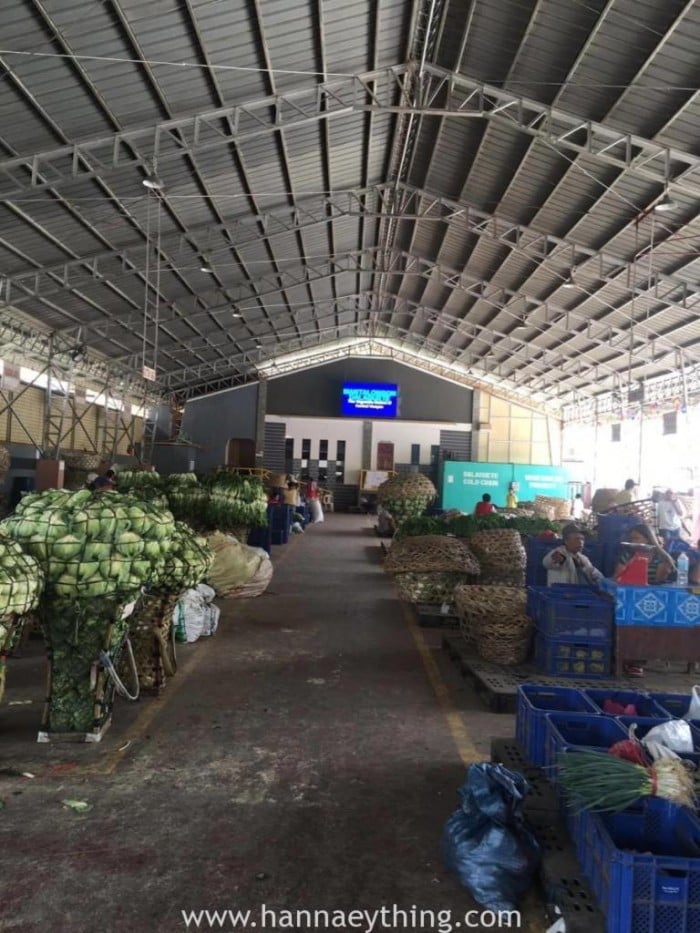 The guide told us that there are more people going there on weekends, so if you don't want a crowded peak, you may opt to go there on a week day.
By going there, we are also helping the livelihood of its locals. The main livelihood of the people there is planting vegetables, and they are glad that people took an interest in visiting Osmeña Peak because guides and stores have now an additional income.
Another way of going to O-Peak is thru a public bus. Ride a bus at the South Terminal bound to Bato or Oslob then go down at Dalaguete junction. Bus fare is around PHP 180. Hire a habal-habal (motorcycle) going to the registration site.  They charge at least PHP 200 for a maximum of 2 passengers
We took our lunch in Carcar and of course, we bought chicharon and ampao.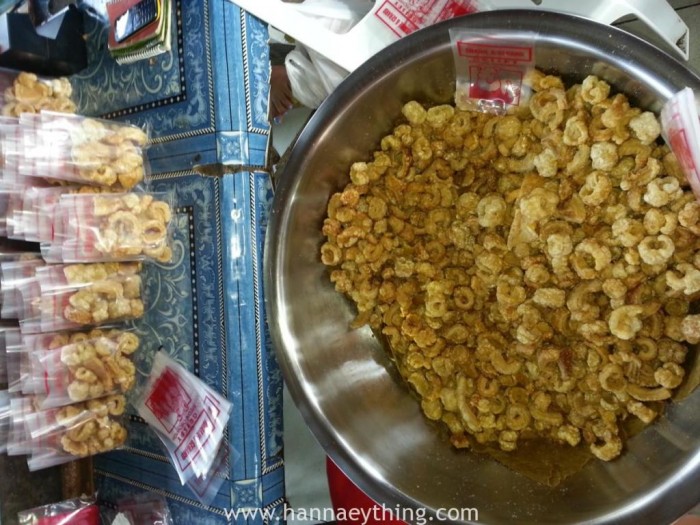 Make the most of your summer, come visit Cebu's highest peak, Osmeña Peak or O-Peak.
Also read: 15 Cool Places in the Philippines to Beat the Summer Heat