Contributed by Tara Lets Anywhere
I'm going to reminisce a little about our visit in Jomalig Island in Quezon Province on April 2015 just after Holy Week.
Also read: A Quick Guide To Kwebang Lampas, Pagbilao, Quezon
If you haven't heard of this place, that's totally understandable. But now that you have heard of it, congrats! This place is totally awesome. If you have heard of Jomalig before, two things may come to mind:
Golden Sands

A tiring six-hour boat ride from the mainland
Discovering Jomalig Island in Quezon Province
Jomalig Island is the least populated municipality in the Quezon Province, according to the 2010 census. It can be reached via public boat (₱300 per person) or private boat (₱23,000 to ₱26,000 depending on your negotiation skills). All in all, it takes about 10 hours of travel time from Manila: three to four hours of land travel from Manila to Quezon, and then another six hours of boat ride to the island.
If you're the type who prefers easy travel then I'm warning you, just forego this one.
Jomalig Island is significant for me because it's where I met Hali (his cue to say "Ayiii") and because this is the first outreach event of our group, which will later be known as Alon ng Pag-asa.
We were carrying tons of donations — and I mean tons. We had several large boxes containing school supplies, groceries, medicines, as well as personal luggage such as tent bags, cooking sets and food ingredients. We opted to rent a private boat for, in my personal opinion, a hefty price (see above). Hopefully,  there will be discounts for groups doing outreach programs in the future.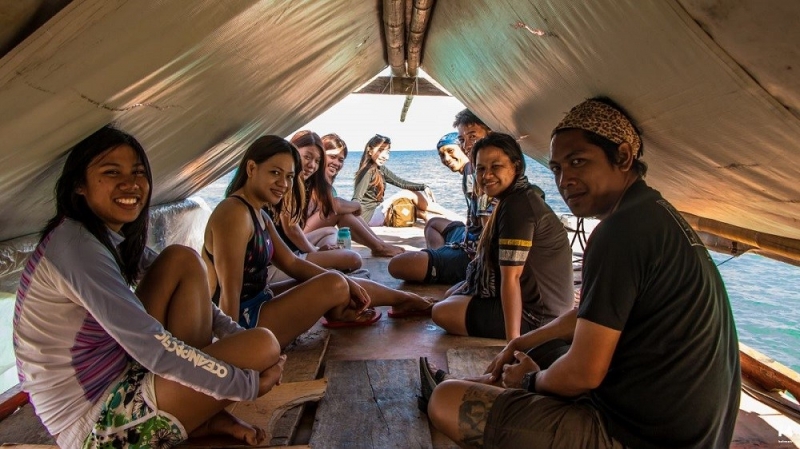 After much eating, sleeping in the boat, and watching the seemingly endless sea, we had an exciting glimpse of the beach.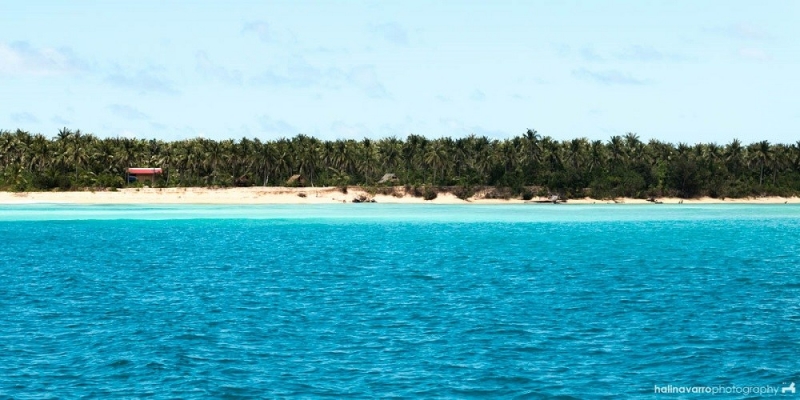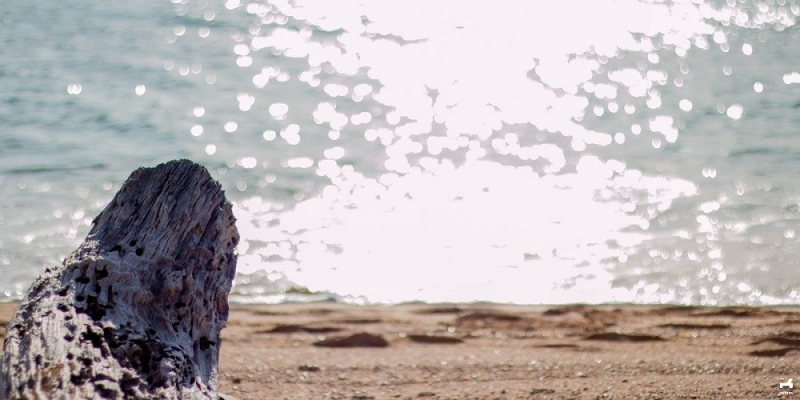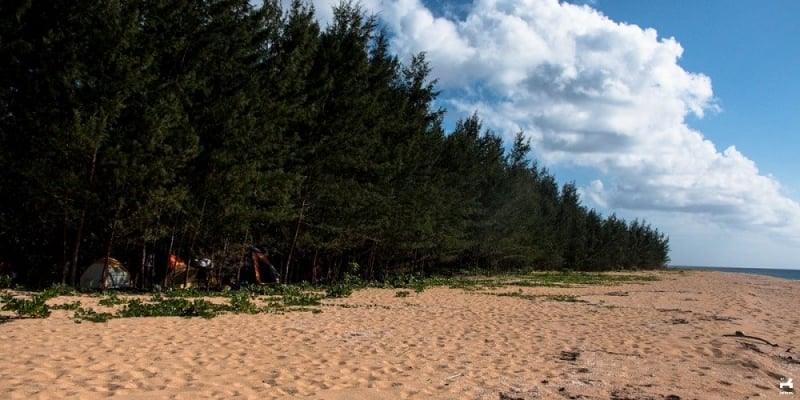 From thereon, we stayed at Salibungot Beach, which according to locals is the best place to stay in the area. We pitched our tents under the shades of Agoho trees, about a 15-minute walk from the local houses where we would wash after bathing in the sea. Another group of travellers opted to pitch beside the houses, as the golden sands were soft and would sink when one steps on them making even a short walk tiring, especially for those who spent the afternoon playing in the water.
We brought prepared meals for a day and then ingredients to last during our three-day stay.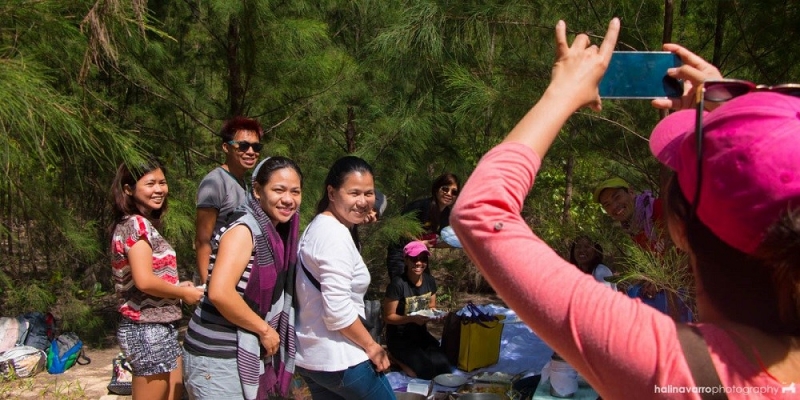 A three day stay with the Golden Sand
As I said, this isn't just a beach-bumming tour. Our group, Alon ng Pag-asa, is in essence, promoting voluntourism or travelling with a purpose. Thus, our stay in Jomalig Island in Quezon Province included a half-day outreach to 250 children (and several more not in our official list). Donations, both in cash and kind, outpoured. We had school supplies for elementary and high school students, school bags, groceries including cereals and bread, hygiene kits, loot bags (with a few pocketed by Ryan), a hundred or so toys, slippers and used clothes (I don't get why people call them pre-loved).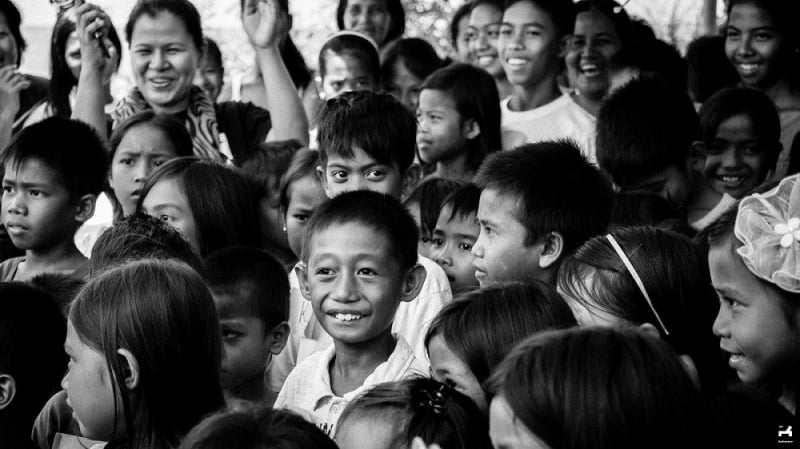 We also held games and a feeding program. It was very heartwarming. The barangay officials said that they were thankful we chose their community because their area would get overlooked by outreach organizations in the past.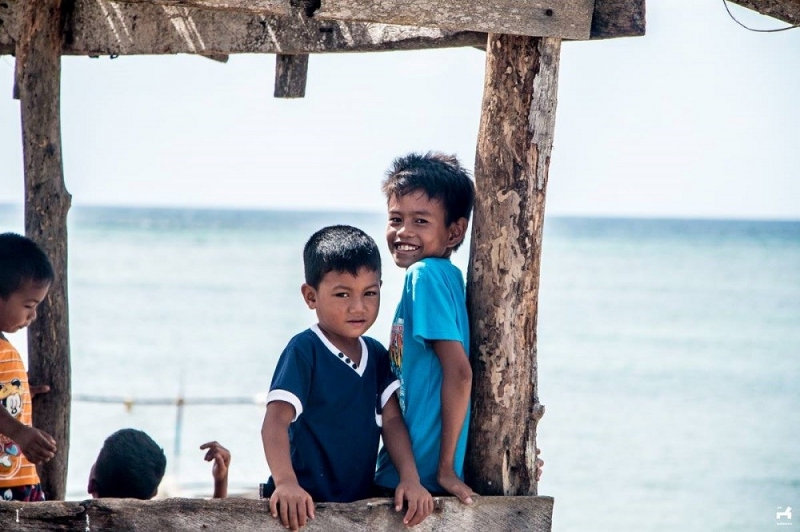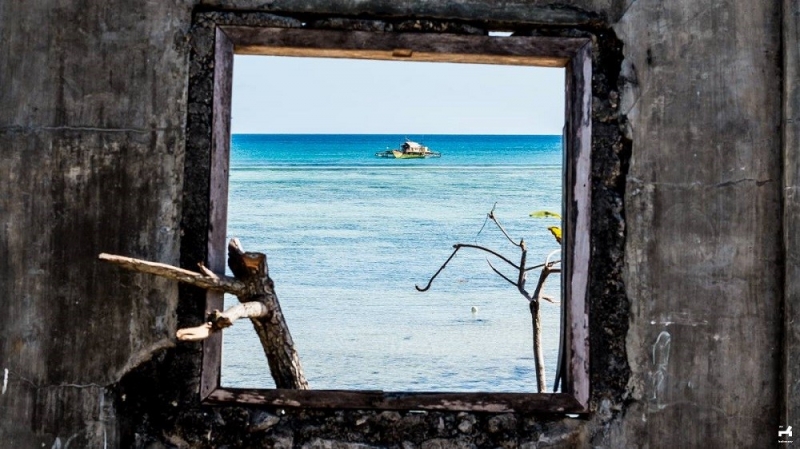 Before and after this short event, we were able to enjoy the untouched beauty of Jomalig Island in Salibungot Beach. Apart from another group of travellers mentioned earlier, we had the whole beach to ourselves. The water in Jomalig Island is one of the clearest I've seen of yet. The sands were a golden colour, and it was nothing like I've seen before.
Aside from swimming, my companions also enjoyed jumping from the second story of the boat to the sea. (Meanwhile, I was in a life vest being drifted away by the waves.)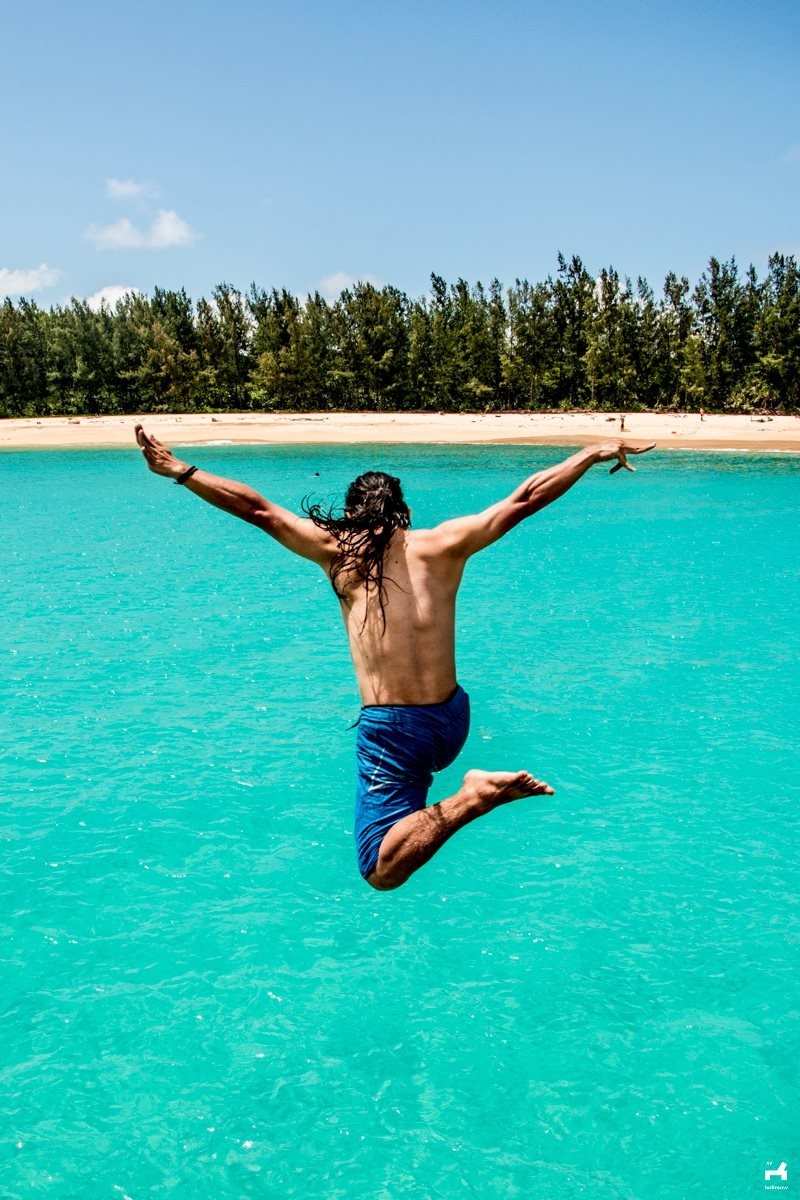 Another thing that I enjoyed was the fresh coconuts being sold by the local kids. I simply love coconuts. (Hali calls me takaw-buko). I don't think we have enough of them in the metro. I call the coconuts in Jomalig self-refilling because there's so much coconut water inside that it's difficult to have two.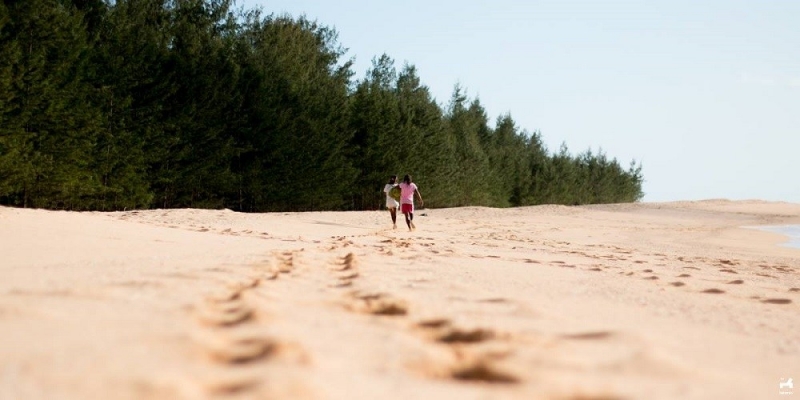 The sunset on the island was equally amazing. When night came, we lit bonfires and looked up at the sky. The stars were bright, as they often are in provinces.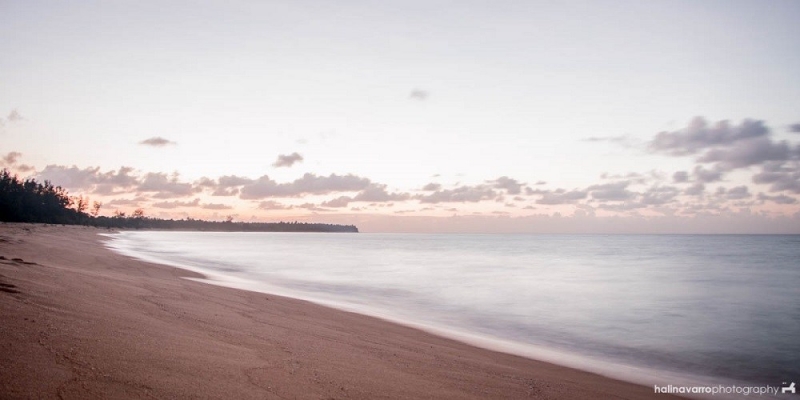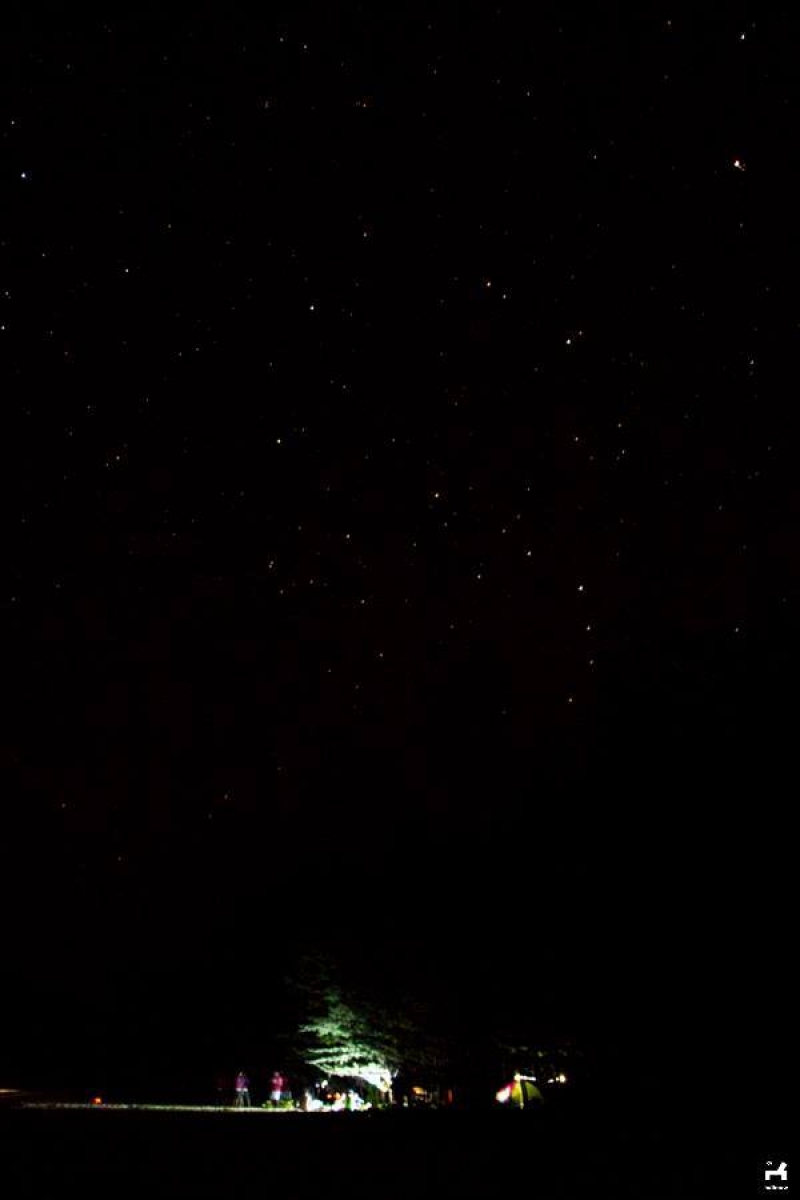 The boatmen were nothing but nice to us. I do wish, however, that they as well as the local government who oversee the transportation, become more environmentally aware. We were confused and shocked when the boatmen threw our trash bags into the open sea. When asked about it, they said that's their usual way of disposing of garbage. Oh, the poor turtles and sea creatures that are going to suffer in whichever part of the ocean the trash bags will end up in!
Still, we were very grateful to our boatmen. This trip was supposed to be held during the Holy Week, but due to a warning of a super typhoon, we had to reschedule the following week. Our numbers trimmed down to less than 20, which means we were on a tighter budget than planned. On our last day, we were supposed to take a public boat back to Real, and the boatmen insisted that we still ride on their boat without paying the fee for the private ride. They simply called for more passengers to offset the cost. They also cooked us free lunch.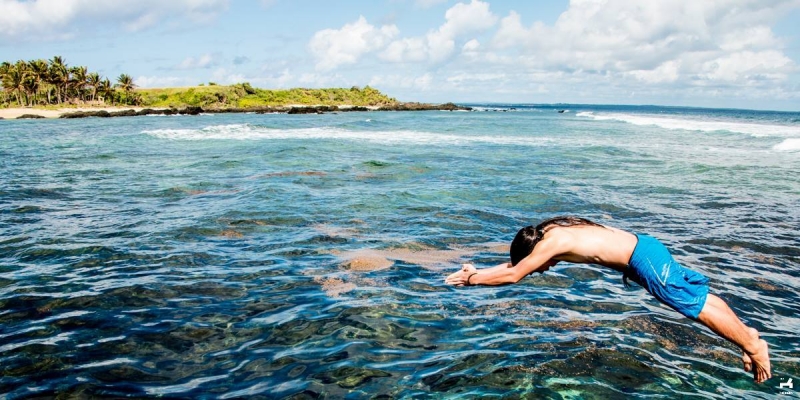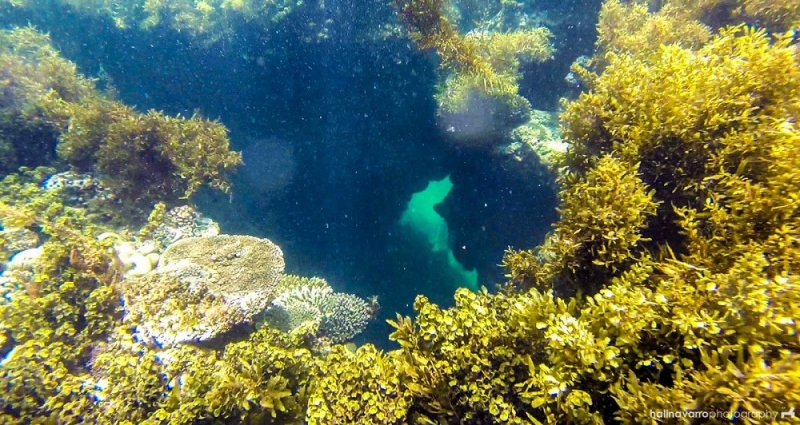 Travel guide to Jomalig Island
I've added this section a response to all the inquiries we've been receiving after posting this article.
How to get to Jomalig Island
Option A: Real, Quezon
To go here via commute, go to Legarda Terminal in Manila and ride a Raymond bus bound to Infanta. You can ride the buses scheduled at 11.30pm – 1am or wait 'til morning for the 4am schedule. Alternately, you can also ride a van. Prepare ₱200+ each for the fare. Alight at Ungos Port in Real. Travel time is four to five hours in a bus and three to four hours in a van.
In the port of Real, get on a fishing boat heading to Jomalig Island. Boats normally leave at 10am – 12nn. The boat ride takes about six hours and costs ₱350 per person.
Option B: Atimonan, Quezon
Go to Kamias or Cubao bus station and look for a bus en route to Lucena City. The fare is ₱250 per person. From the grand central terminal, take a bus or jeepney to Atimonan for ₱75 each. Ride a tricycle to the old port and look for MB Nicole, Mary Rose lines or other boats headed to Jomalig Island.
Budget
Prepare a safe budget of ₱2,500 to ₱3,000 per person. The more you are in the group, the lesser the expenses.
Itinerary
Here's a sample three day itinerary for Jomalig Island:
Day 1:
4am: Bus ride to Real, Quezon
8am – 9am: Arrival in Real, buy supplies
9am: Ride trike to Ungos Port
10am – 4pm: Arrival in Jomalig Island, set camp
Day 2:
Island Hopping
Day 3:
7am: Breakfast, break camp
11am – 4pm: Boat ride from Jomalig Island to Ungos Port
4pm: Merienda
6pm – 10pm: Bus ride back to Manila
Accommodations
Salibungot Beach is the premier beach in Jomalig Island in Quezon Province, and this is where we camped our tents. Now, there are lodgings and homestays in the area. The ones I know of are:
Tejada's Resort: 0939 9097 532
Tejada's Resort has 2 locations in Jomalig Island

Room rate ranges from ₱300 (common CR) to ₱500 per night

A transient house is also available, good for 15 people
Madi's Island Beach Resort: 0918 415 7376 or 0949 948 9210
Island hopping
While in Jomalig Island, you can also island hop to Kanaway Liit and Kanaway Laki islands by hiring a private boat. Rate costs ₱1,200 to ₱4,000 depending on the size of the boat. You can also tour the island via habal-habal and visit the following locations: Sadung river or brown beach and little Boracay. A habal-habal tour costs about ₱450 to ₱600.
During ber-months up to January, waves can be rough and as such it's not recommended to visit on these months. Although you can visit Jomalig Island on a weekend, I recommend staying there for at least three days to compensate for the long travel time.
Contacts
Any inquiries not included in this short guide, you can ask the tourism officer below. We haven't availed the services of the guide below, but he's been mentioned a few times in online forums.
Ms. Malou, Jomalig's Tourism Officer: 0929 957 3655

Kelly Bautista, Quezon Province Tourism Office: 0922 949 1145

Kuya Rommel, Habal-habal Guide: 0909 112 145
This trip to Jomalig Island in Quezon Province was organized by Marics Bustos and an official event of Alon ng Pag-asa. To donate, volunteer or simply know more about us, visit our Facebook page. We try our best to reply immediately to messages.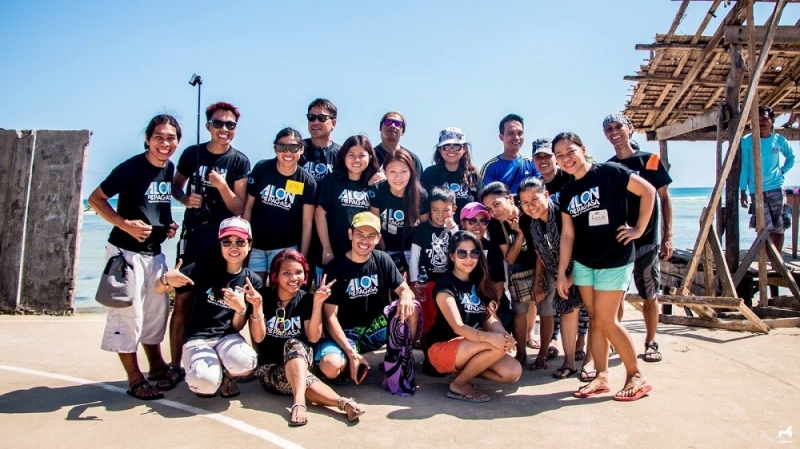 We welcome friends and strangers (soon-to-be friends). Please only inquire if you are truly interested and willing to volunteer. You can contact us directly through Facebook (link above).
Also read: Jomalig Island Travel Guide: All You Need To Know Before Your Getaway
If you'd like to see more of our adventure in Jomalig Island in Quezon Province, watch this one below. This gives so many good vibes and will probably be one of my all-time favourite videos of Hali.
We'd like to hear from you! Are you interested in visiting Jomalig Island in Quezon Province as well?