Contributed by The Jerny
Did you know that there's also a pink beach in Camarines Norte? We know it's a rare case and those that do exist in the Philippines can be counted by hand. You can find one of them in a place called Parola Island. Yes, there are more islands in this province than just the ever famous Calaguas Island!
Also read: My Barkada Trip: 2 Days in the Unspoilt Paradise of Calaguas for PHP 3,900 Each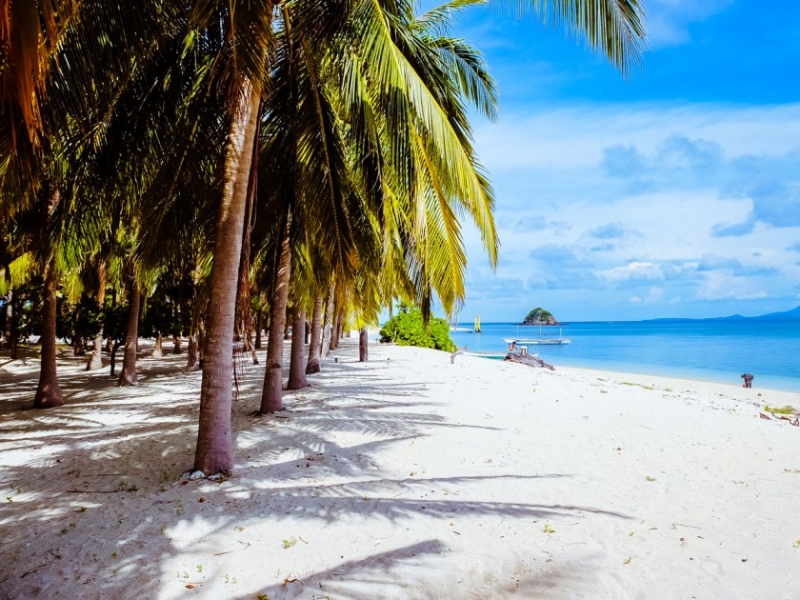 Parola Island is a secluded island paradise located 30 to 40 minutes away from the town of Jose Panganiban. It was formerly known as "Tailon Island" as mentioned by some boatmen and was later named after the Parola located on the island. The land is not too big and is only accessible by boat, perfect for adventure seekers and hidden paradise goers. Stores, electricity and resorts are nowhere to be found.
What you will find here though is a mysterious pink beach. Pink pigmentation on the sands is produced when a red coral dries and washes up on the shore. It is more visible when the sun starts to set in revealing colours of pale red and blue contrasting the sea, and even more visible when touched by water.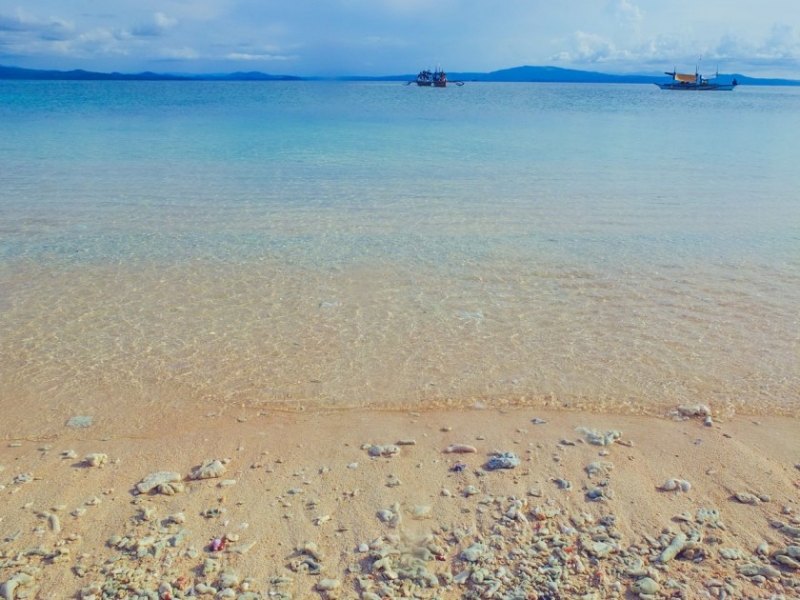 If you are seeking a place for peace and relaxation or even for a romantic getaway with your loved one, this island is a perfect treat for you. Want to go solo travelling and do some soul-searching? That is also possible! Just bring your tent, hammock or lazy bed, and you'll find yourself relaxing in no time in the island.
Back to basics. That's what this secluded island can offer. Don't worry, mobile signal is still available. You can still post photos of your beachwear and the beautiful pinkish shoreline and amaze your friends. Technology has its ups and downs but the island doesn't care about that. Adventure and tranquillity await you in Parola Island!
What to do in Parola Island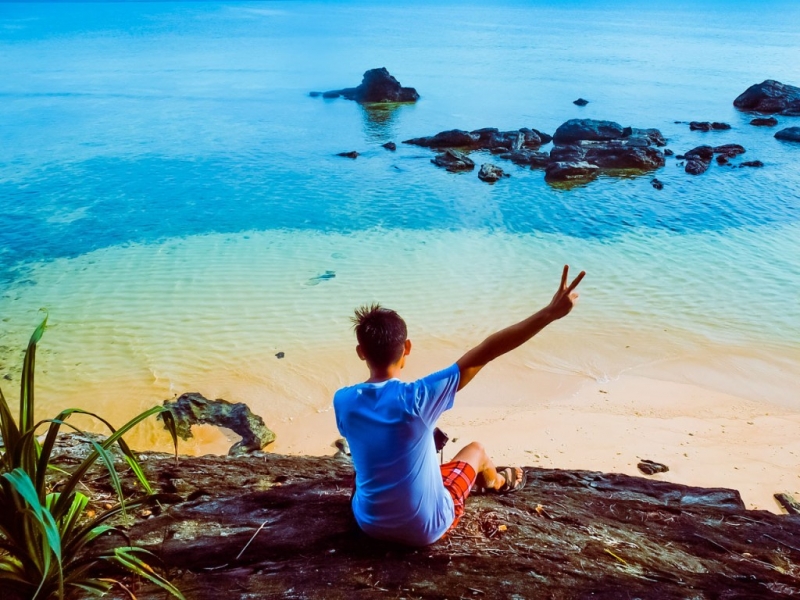 Since I mentioned that you'll be going back to basics, there's nothing much to do but to literally enjoy the island and the moments while you're there. Go swimming and snorkelling in nearby spots. Some fish are visible even in knee-deep waters from the shore. It's a virgin island that has been long preserved by nature and let's put it that way, as much as possible.
You may also explore the whole island. It takes no more than one hour to walk around the vicinity and enjoy the views of the ocean. Take photos of the sunset and watch the sunrise. It's so laid-back that you will even find your problems disappearing for a while.
If you're up for more, island hopping is also possible according to the boatmen. You may ask them directly for more information.
Where to stay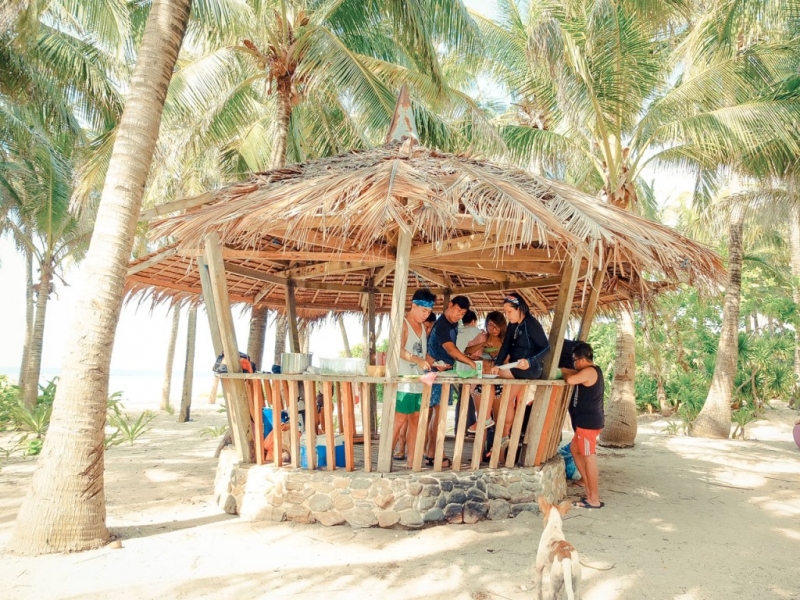 There are no resorts on the island so you definitely have to bring your own survival kit, items and food. You'd have to bring these, if necessary.
Tent, umbrella, protective underlayers, hammocks
Food and water containers
Flashlight, candle, fire-making tools
Sunblock, insect repellents
Gadgets and power bank
How to get here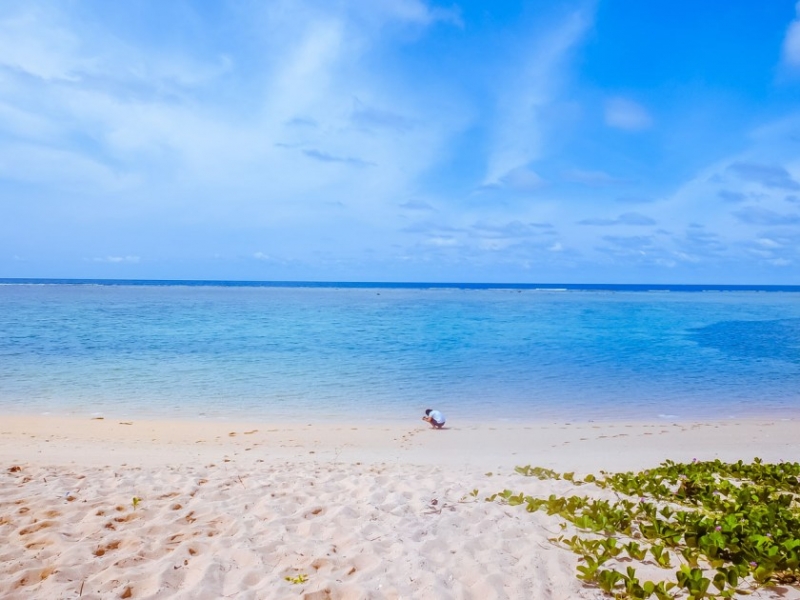 First, you must reach Camarines Norte if you will be coming from outside the province.
By air
The nearest commercial airport is in Naga, Camarines Sur. From Manila, take a 40-minute plane ride to Naga Airport. Then, take a public van or bus to Daet, Camarines Norte.
By land
From Manila, take a bus heading to Daet, Camarines Norte. The travel time is around eight hours. Once in Daet, look for a bus or van headed to Jose Panganiban. Ask them to drop you off at the municipal office and ask locals on how to get to Larap Port.
There's also an alternative route for land travellers. From Manila, you can head directly to the terminals of Philtranco, DLTB, Superlines, etc., and look for a bus headed to Jose Panganiban/Panganiban.
From Larap Port of Jose Panganiban, getting to the island requires a 30 to 40-minute boat ride. You will also be passing by Carol Island, Aguanicion Island and Calalanay Island. The waves are chill, don't worry.
The boat will cost you about ₱4,000 ($80) to ₱4500 ($90) that is good for 30 to 40 people.
Note: You may contact the Jose Panganiban tourism office or Ms. Ruth Marie Forteza at +63910-827-3547 for more information or assistance.
Suggested 2D1N tour package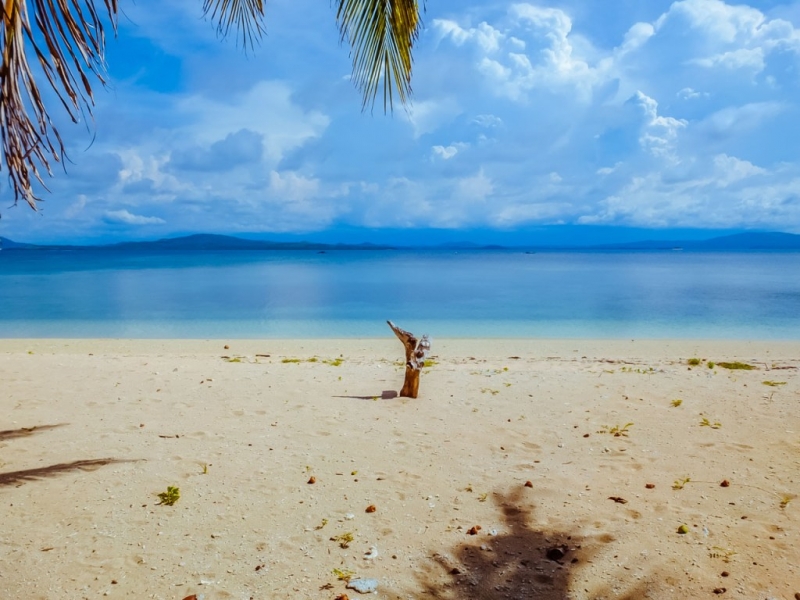 Day 0
7-8pm: ETD Manila – Jose Panganiban
Day 1
7am: ETA Jose Panganiban/breakfast at Evias
8am: ETD for Tailon Island (Parola)
10am: ETA Tailon Island (Parola), set camp and explore
12pm: Lunch
1pm: Siesta, swimming, exploring, take pictures, wait for low tide to explore the three islets
6pm: Dinner
7pm: Socials
10pm: Lights out
Day 2
6am: Wake-up call
7am: Breakfast
9am: Break camp
10am: ETD Jose Panganiban
12pm: Lunch/swimming at Turayog resort
2pm: Surfing in Bulalacao beach
5pm: Rest
5.30pm: ETD Jose Panganiban – Manila
Inclusions
Port Fee
Environmental Fee
Boat transfer
Three camp meals (buffet)
One plated meal at Turayog Resort
Resort Entrance Fee
Life jacket
Unlimited cocktail drinks
Land transfer from port to Turayog and Bulalacao Beach
Package rates
₱2,200/head for pick up at Jose Panganiban
₱2,500/head for pick up at Daet
Note: An additional ₱1,000 will be collected if availing a bus or van transfer from Manila.