Image credit: Philippine Airlines
It's been months since Philippine Airlines had a grand seat sale, and it looks like the long wait is finally over. The country's flag carrier is now offering over three million promo seats for flights from the Philippines from 28 Aug to 3 Sep 2019!
The Ultimate Seat Sale covers travels from 1 Sep 2019 all the way to 30 Jun 2020, with round-trip international economy flights offered for as low as US$69 (base fare only). You can fly to coveted destinations like Phnom Penh, Taipei, Tokyo (Haneda and Narita), Seoul, Sydney, Auckland, Los Angeles, and London. On the other hand, you can book one-way domestic flights from only ₱69 base fare. The destinations include Basco, Bohol Caticlan, Puerto Princesa and Siargao. Meanwhile, the departure points are Manila, Clark, Cebu, Davao, Iloilo, and Kalibo.
Also read: 2019 Travel Goals: 19 New Experiences Every Filipino Should Try
Important details
Booking Period: 28 Aug to 15 Sep 2019
Travel Period: 1 Sep 2019 to 30 Jun 2020
Sample flights from the Philippines with PAL's Ultimate Seat Sale
Flights to Cebu: Manila – Cebu – Manila



Flights to Iloilo: Cebu – Iloilo – Cebu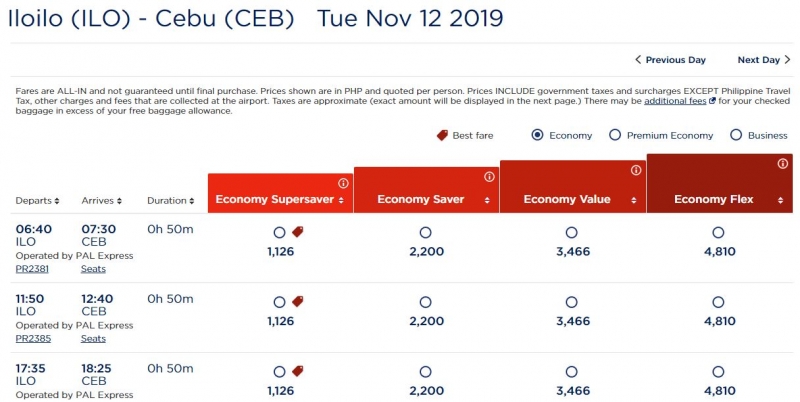 Flights to Bangkok: Manila – Bangkok – Manila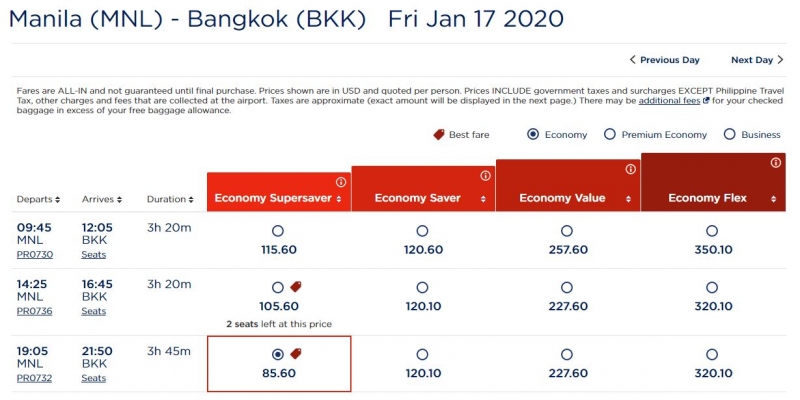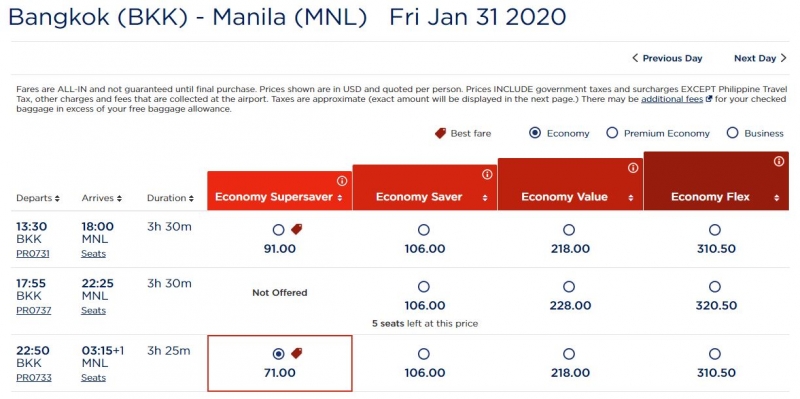 Flights to Los Angeles: Cebu – Los Angeles – Cebu (via Manila)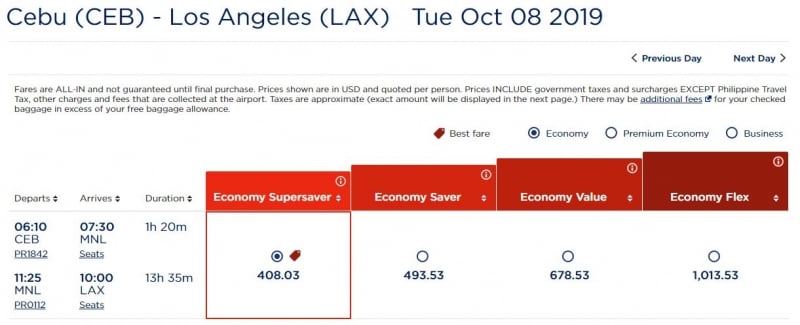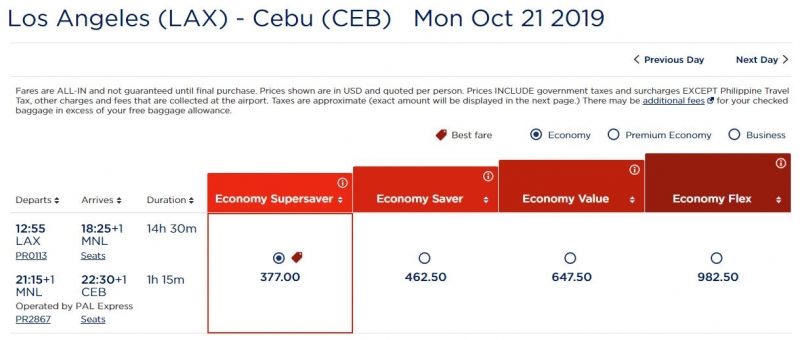 Other information
Complimentary snacks are included in all domestic flights exceeding 45 minutes. For international flights, the total fare covers free hot meals and up to 30 kg free baggage allowance. All total prices shown above consist of Fuel/Insurance Surcharge, Passenger Service Charge – Phils and Ticketing Service Charge (US$12 for international and ₱250 for domestic). Other taxes and fees are also applied depending on your destination.
Aside from economy, premium economy and business class tickets are also on sale at US$299 for round-trip international flights and ₱1,559 for one-way domestic flights, respectively! Note that these are mere base fares, so expect to see totally different prices when you actually browse for seats just like in most airline bookings.
In addition, some promo seats are only available on specific days. Such is the case for flights to Shanghai, Fukuoka, Nagoya, Melbourne, and Sydney from Manila, as well as flights to Osaka and Nagoya from Cebu.The airline also requires a minimum and maximum stay for its international flights, while all economy tickets, whether for domestic or international flights, are non-refundable. Read the rest of the sale's terms and conditions here.
Is this a good deal?
Like I said, it's not every week we get to hear a seat sale from Philippine Airlines, which happens to be Skytrax's World's Most Improved Airline for 2019. But, each time, it doesn't disappoint. Take the Cebu to Los Angeles flight worth US$785 (₱41,000), for example: On regular days, the same price can give you direct flights to the US from Manila (sometimes a lot more expensive). But, in this particular sale, you get to hit two birds with one stone!
What's even better? The promo flights depart from six different airports in the Philippines, aside from the usual Manila, Clark and Cebu combination. This gives more travellers coming from various points in the country the chance to take advantage of these affordable flights from the Philippines, too!
For more great flight deals, news and other stories, visit our Travel Deals section and join Flight Deals – Philippines on Facebook.