The former President Marcos' upcoming burial at the Libingan ng mga Bayani maybe in hot water these days but we won't be talking about that. Neither will be we discussing all the other negative things that has been associated with his 21-year reign in the country.
Instead let's try to focus on the things that we travellers truly care about: the beautiful places and infrastructures that he has built during his presidency. So, let's look past the debt he has left us (albeit, only for a few minutes) and see what beautiful things he had built around the country instead.
Also read: To Visit or Not to Visit: Controversial Philippine Attractions You Must Be Aware Of
1. Masjid Al-Dahab (Golden Mosque)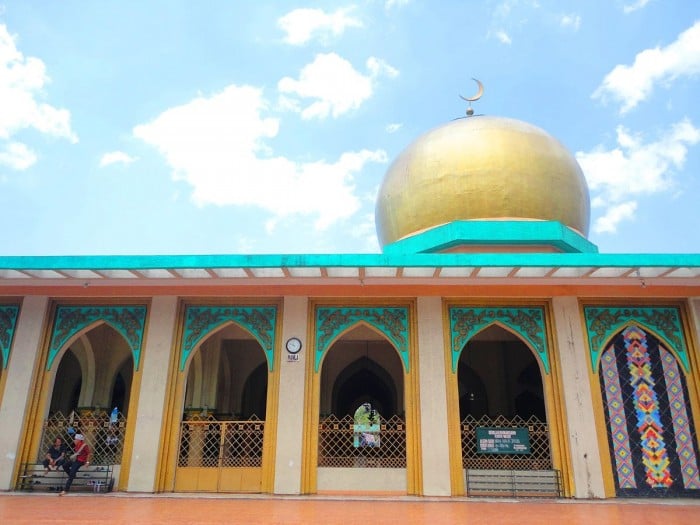 Image credit: KisekiLacroix
More popularly known as the Golden Mosque, it got its name from the colour of its huge dome as well as its location, which is in Globo de Oro Street. The mosque is currently the largest in Metro Manila and can accommodate up to 10,000 worshippers at a time. It was constructed in 1976 for then-Libya President Muammar al-Gaddafi's visit to the country.
2. Coconut Palace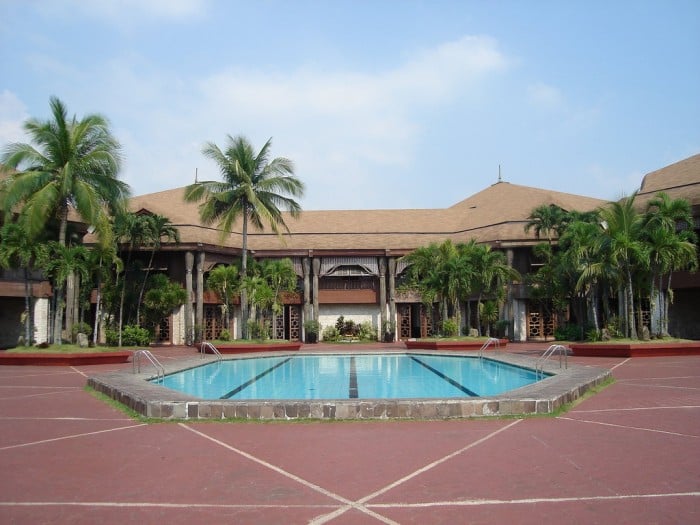 Image credit: Stefan Krasowski
Also called the Tahanang Pilipino, this building is located on the campus of the Cultural Centre of the Philippines. It was constructed in 1978, renovated in 2010 and has had several notable guests including Libyan leader Muammar al-Gaddafi, George Hamilton and Brooke Shields. It was used as the official resident of former Vice President Jejomar Binay with a monthly rental fee of ₱400,000.
3. San Juanico Bridge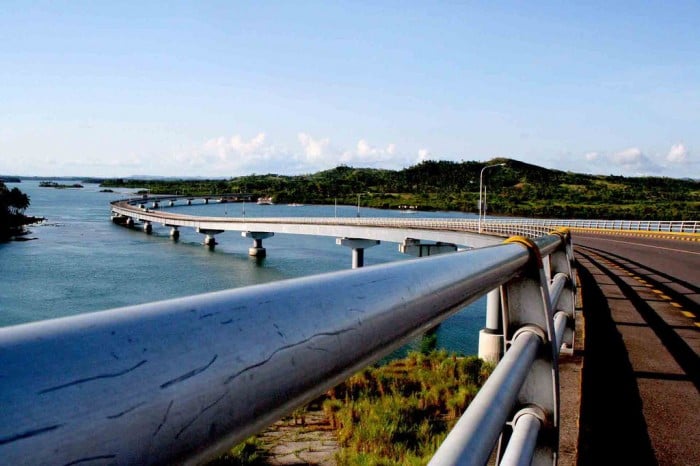 Image credit: JP Noche
This US$21.9 million bridge, which spans 2,200 metres, was constructed back in 1969 and took four years to complete. Connecting Samar to Leyte across the San Juanico Strait, this bridge is currently the longest in the country that spans a body of water. It was dedicated for Marcos's wife, Imelda Marcos.
Also read: A First Timer's Guide to Tacloban: What to See and Do
4. Folk Arts Theatre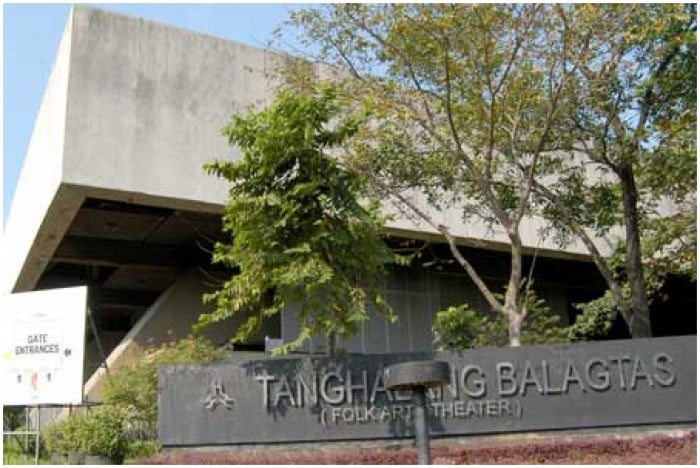 Image credit: Cultural Center of the Philippines
The Folk Arts Theatre, or the Tanghalang Francisco Balagtas, is considered as one of the most famous covered amphitheatres in the country. It was commissioned by Imelda Marcos for the Miss Universe Pageant in 1974 and was designed to hold a capacity of 10,000 people.  The theatre was completed within a record time of 77 days.
5. Magapit Suspension Bridge
 Image credit: Shubert Ciencia
Located in Magapit, Lal-lo, Cagayan, the Magapit Suspension Bridge was constructed and opened in 1978 to connect the east and west sides of the Cagayan River. The bridge is also known to the locals as the Golden Gate of Cagayan and is one of only two bridges that allow people to go across the mighty Cagayan River.
6. Magat Dam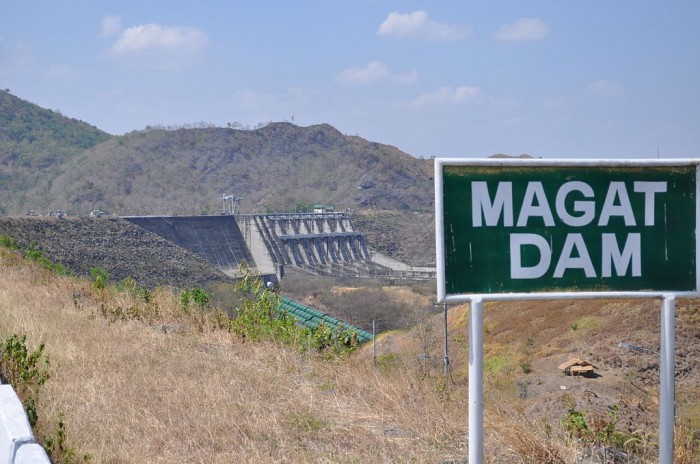 The construction of this large rock-fill dam was authorized by Ferdinand Marcos back in 1975. It was completed in 1982 and is one of the largest dams in the country, with an installed capacity of 360 MW. Upon its completion, the Magat Dam was the first large multipurpose dam in Southeast Asia used for irrigation, flood control and power generation purposes.
7. People's Park in the Sky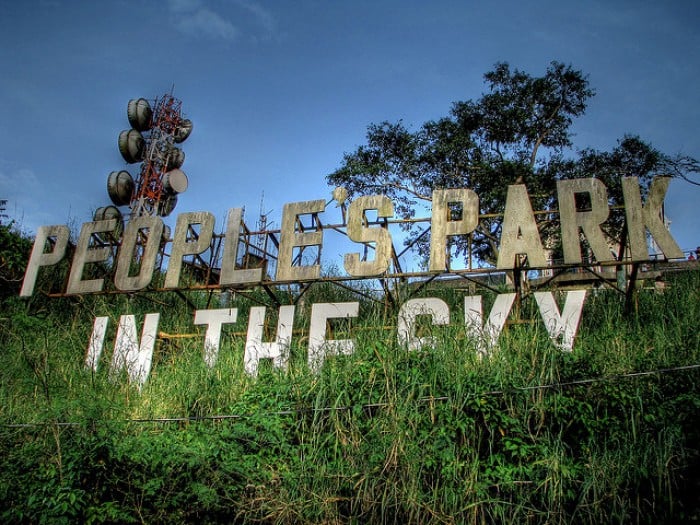 Image credit: Noli Fernan "Dudut" Perez
This beautiful park in Tagaytay was built in 1981 in preparation for the visit of former US President Ronald Reagan in the country. The visit never happened as the EDSA People Power took place and Marcos got ousted from the palace first.
Also read: When in Tagaytay: 10 Exciting Things to Do with Your Family
8. Nayong Pilipino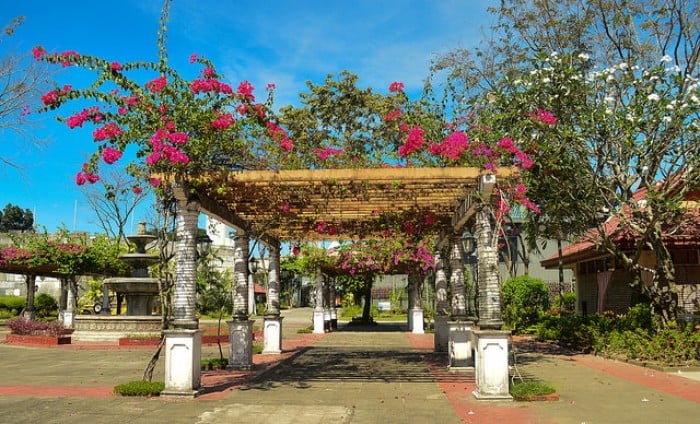 Image credit: Nikka Cunom
If there is just one place you can get to visit in the Philippines that takes you down memory lane, it's the Nayong Pilipino. This theme park was built from scratch in 1969 and features scale replicas of a number of tourist destinations including Mayon Volcano, Chocolate Hills and the Banaue Rice Terraces. This attraction used to be located near the Ninoy Aquino International Airport but has been moved to Clark Field in Pampanga since 2007.
9. Makiling Centre for the Arts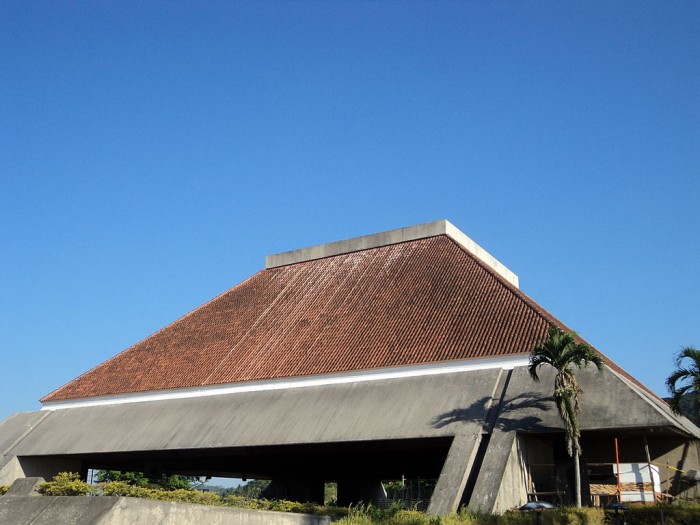 Image credit: Nickrds09
Also called the National Arts Centre, this structure was established by Imelda Marcos in 1976 to help young and aspiring Filipino artists. It is composed of several buildings and facilities scattered across 13.5 hectares of land. Located in Mount Makiling in Los Baños, Laguna, it is also home to the Makiling Forest Reservation and the Philippine High School for the Arts.
10. Bataan Nuclear Power Plant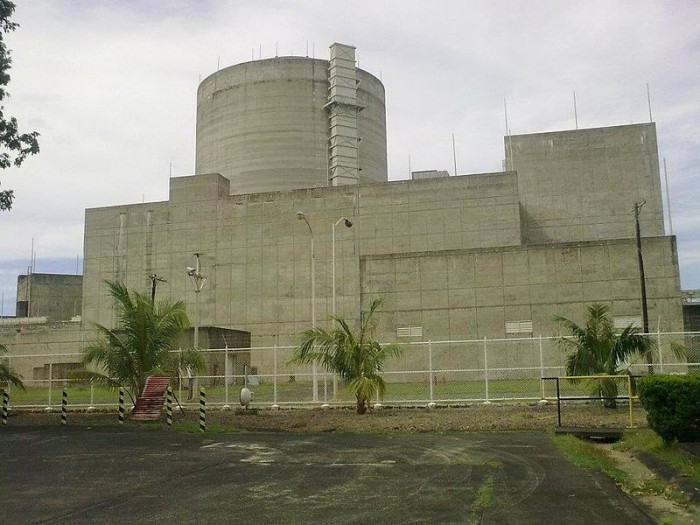 Image credit: Jiru27
Although this infrastructure isn't the prettiest of sights, it still deserves to be included as one of the best in the list. Why? Because it showed the country's attempt at building a nuclear power plant back in the days. Construction for the power plant began in 1976 and costed US$2.3 billion. It never got fuelled but it did show that once in the history of the Philippines, it was great and rich enough to build a power plant of its own.
Also read: 12 Notable Sites in the Philippines Every History Buff Must Visit
Sure, President Marcos' reign was tainted with corruption and he became blinded by power, we can't help but admit that he did have great ambitions for the country.  In fact, many of the infrastructures built during his regime still stand today and continue to serve their purpose.