"Huwag maging dayuhan sa sariling bayan!" (Don't be a foreigner in your own country!) I've always believed in this line so I urge myself to explore at least one local destination I've never been to every year.
Yes, it's quite tempting to travel abroad (I'm even guilty as charged), but wouldn't it be better if we expose ourselves with the wonderful attractions and interesting culture of our own country before we decide to go out?
To help you get started, I dare you to do these 20 challenges:
1. Conquer Mt. Apo, the country's highest mountain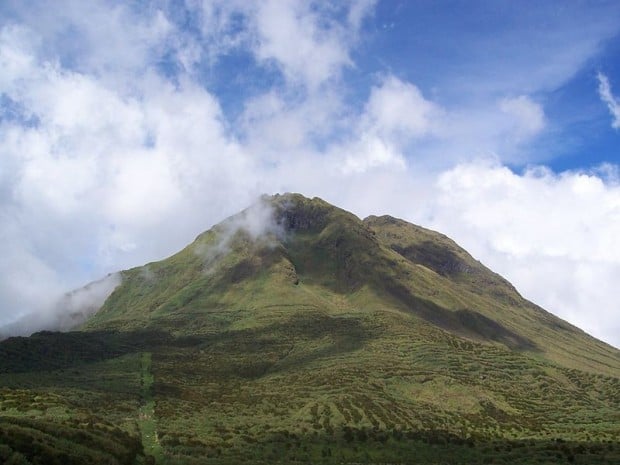 Let's set the bar high for your first challenge. If you're not into mountain climbing, this is going to be tough so you better prepare physically and mentally. You can't go out of the country without setting foot on the highest peak of the Philippine archipelago.
Also read: Top 10 Mountains in Philippines With the Most Incredible Views
2. Go canyoneering in Badian, Cebu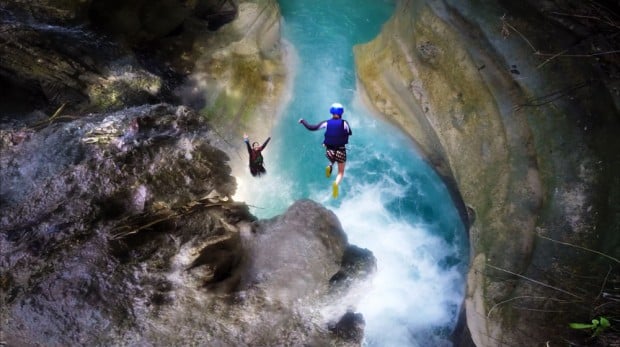 After mountain climbing, you must go canyoneering! All you have to do is trek, then jump… after jump… after jump… for approximately four hours! Way too simple, right?
3. Do white water rafting in Cagayan River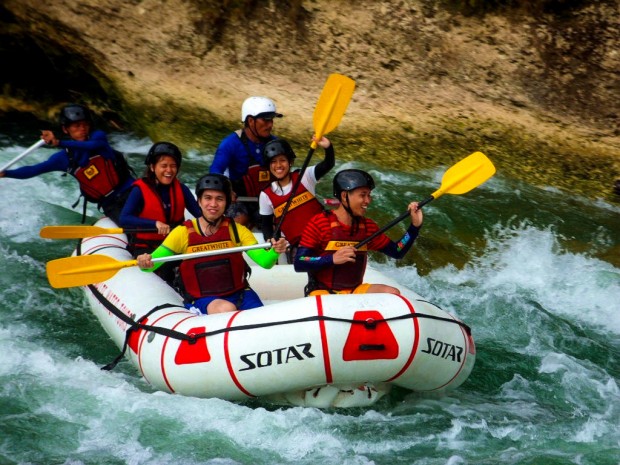 Get wet and wild in Cagayan River. Don't expect the waters to be kind to you. While you feel safe in your full gear, the strong rapids may knock you out of the raft.
4. Free fall in Danao Adventure Park, Bohol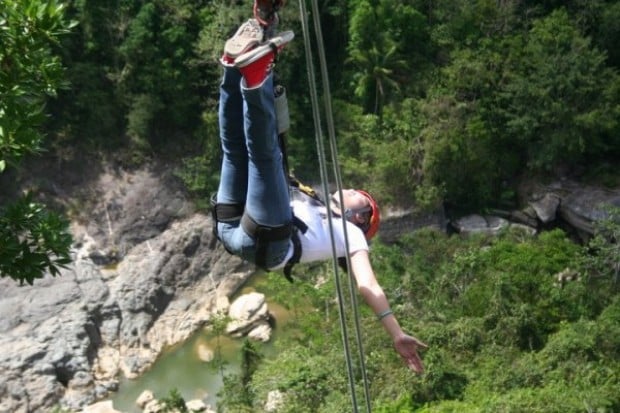 Another extreme thing you must do is the "The Plunge" in Danao Adventure Park, Bohol. Your heart will surely stop when you're freeeeeee falling!
5. Tour a historic city on a kalesa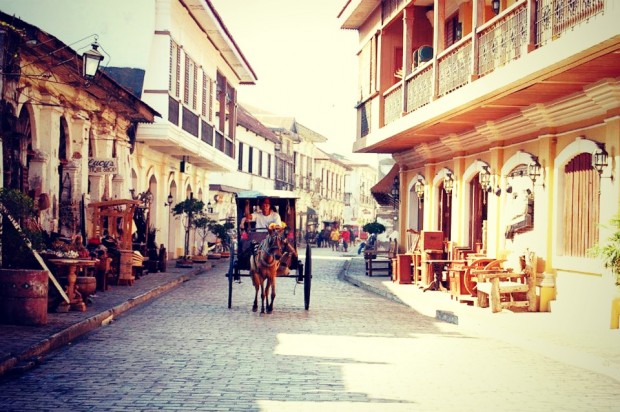 One of the oldest modes of transportation in the Philippines is the kalesa, a horse-drawn calash introduced by the Spaniards in the 18th century. You can ride one in historic spots like Calle Crisologo in Vigan, Intramuros in Manila and other old towns in the country.
6. Brave the unpredictable weather of Batanes
Only a few audacious travellers have braved the unpredictable weather of Batanes, the northernmost province of the Philippines. Now, it's your turn.
7. Eat a 21-day old balut egg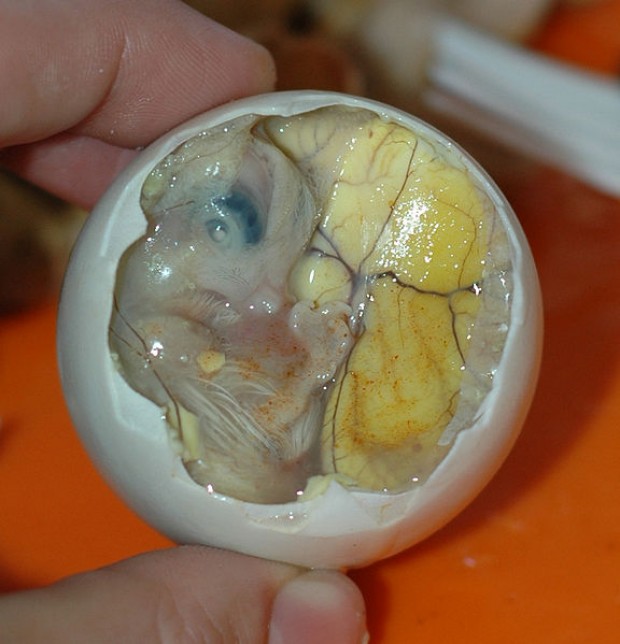 If you haven't tried this exotic street food, this is the time to dare yourself. Make sure to try the 21-day old balut egg, when the poor duckling is almost ready to be hatched.
Also read: 25 Popular Street Food & Snacks to Try in The Philippines
8. Take a selfie with the sea turtles of Apo Island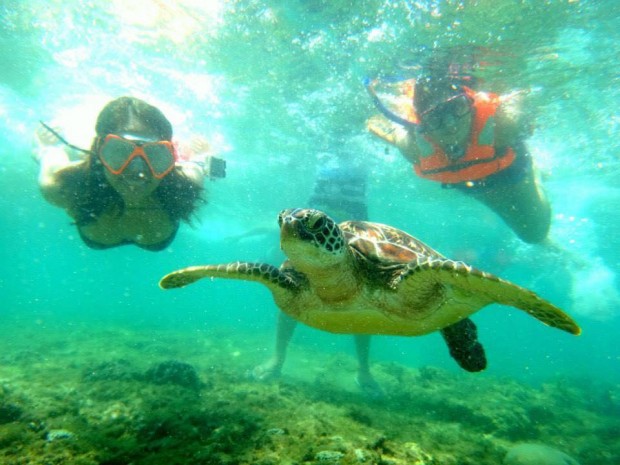 "You so totally rock, squirt. Give me some fin. Noggin. Dude!" – Finding Nemo
9. Swim with the whale sharks in Oslob, Cebu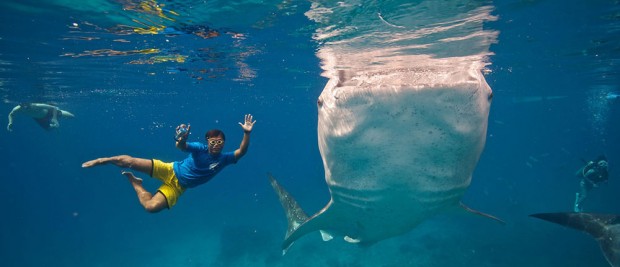 Known as the gentle giants, these beautiful and harmless creatures are honestly scary. Try swimming with them and you'll get what I mean. But be a responsible diver — don't get too near them and follow the guidelines during the orientation.
10. Dive into the Hinatuan Enchanted River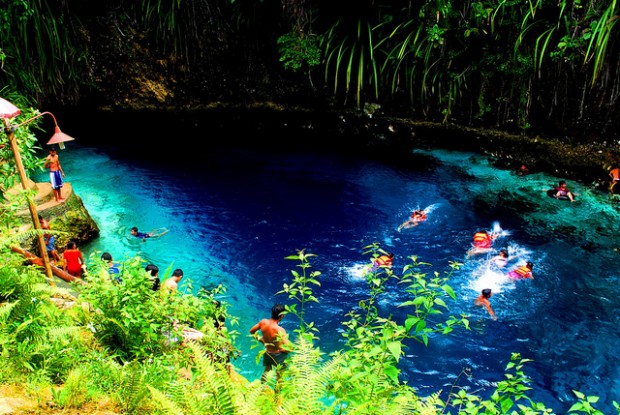 This majestic sapphire coloured river looks enchanting by itself. Ever wondered why it's called the Enchanted River? Dive in and find it out yourself.
11. Plunge into the Jellyfish Lagoon of Sohoton Cove, Surigao del Norte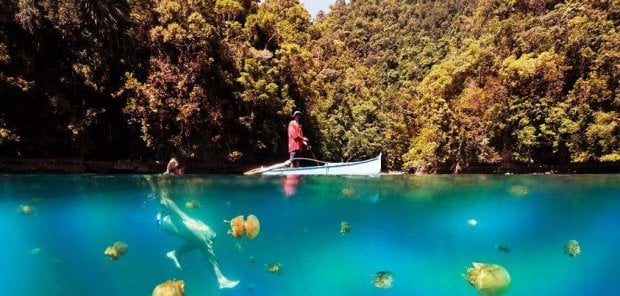 A jellyfish may look so innocent but when it stings, you'll be cursing your way out of the water. So why take this challenge? Well, it makes you look badass. Just don't tell them that you're swimming with stingless jellyfish.
Also read: 20 Best Islands in The Philippines for Beach Getaways
12. Ride a hot air balloon in Clark, Pampanga
Celebrated every February of the year, the Philippine International Hot Air Balloon Fiesta in Clarkfield, Pampanga is the only hot air balloon festival in the Philippines. If you are acrophobic and paranoid like me, riding the hot air balloon will surely be a challenge but I'm pretty sure the view up there is all worth it.
13. Perform a street dance during a fiesta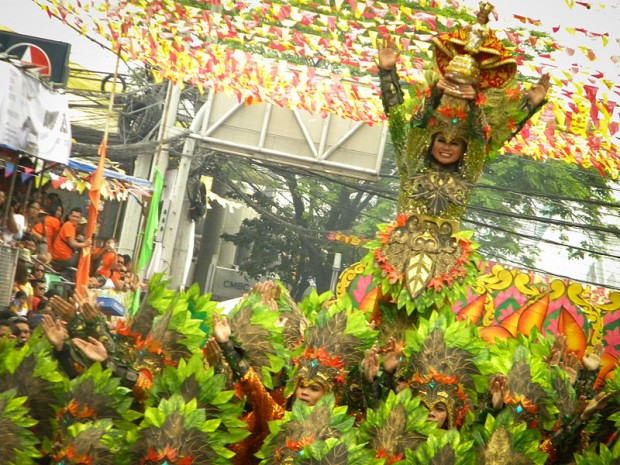 Dance to the beat of drums! You can't experience the true spirit of fiestas in the Philippines if you won't perform a street dance.
14. Scuba dive in the thresher shark infested waters of Malapascua Island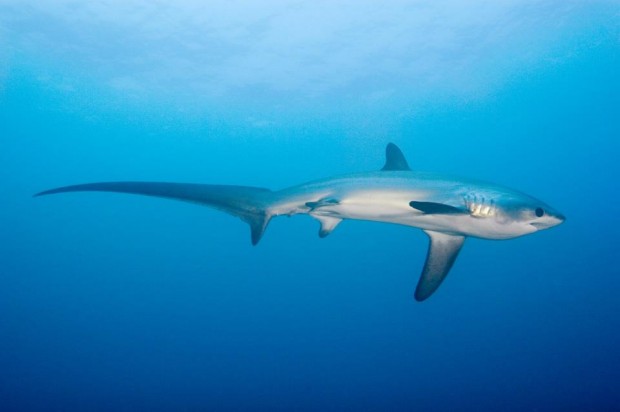 Thresher sharks are not really that big but I hope they are not as nasty as the great white. One way to find out? Scuba dive in Malapascua Island!
15. Creep yourself out at the hanging coffins of Sagada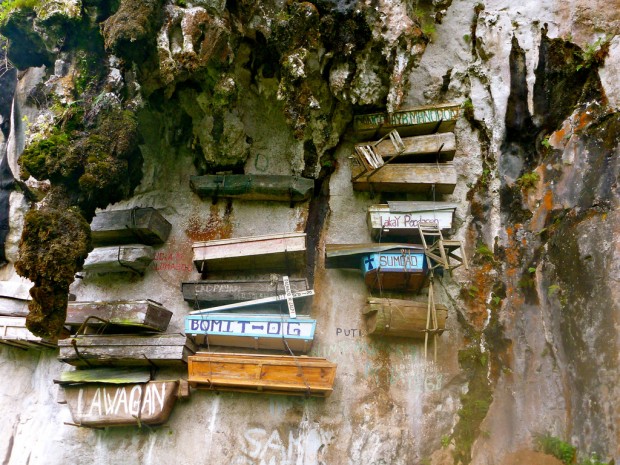 The thought of hanging coffins will surely creep you out, but when you learn about the fascinating history of this ancient burial practice, you'll never think of these coffins the same way again.
16. Get tattooed by a traditional tattoo artist of Kalinga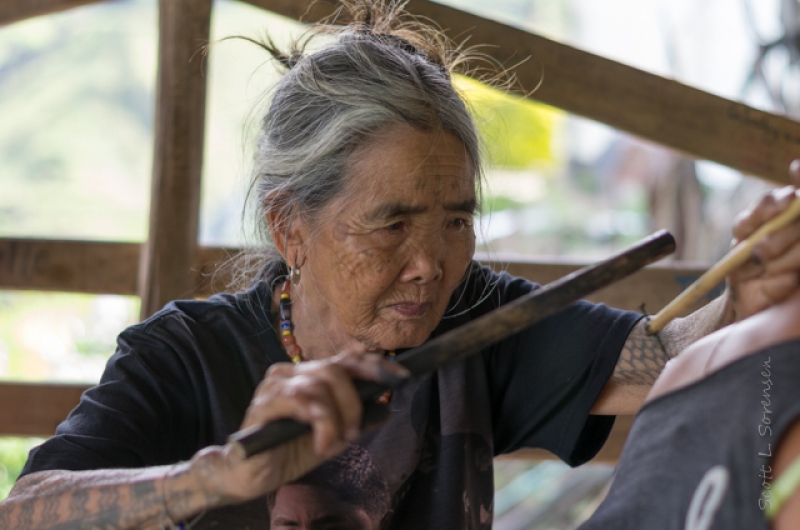 I am not a big fan of tattoos but a lot of people think it is badass to have one. To make it even more badass, how about getting a traditional tattoo in Kalinga where artists use thorns and soot to make the markings on your skin. Kalinga warriors had to earn their tattoos. Now, do you feel the warrior inside of you?
Also read: Apo Whang Od: A Guide to Meeting the Last "Mambabatok" of the Philippines
17. Plant some rice at the Banaue Rice Terraces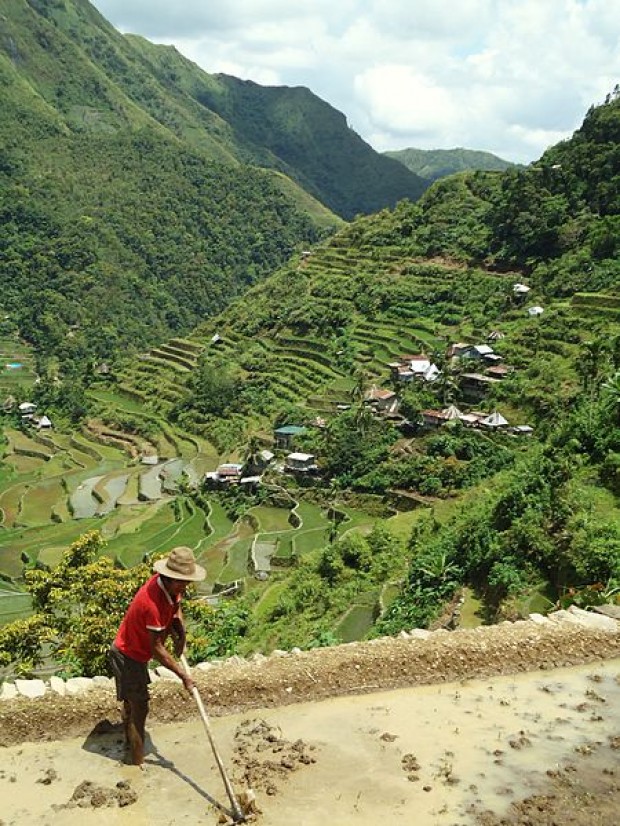 Instead of just marvelling at the beauty of the Banaue Rice Terraces, why don't you try what the farmers have been doing for thousands of years?
18. Trek to Taal Volcano's crater lake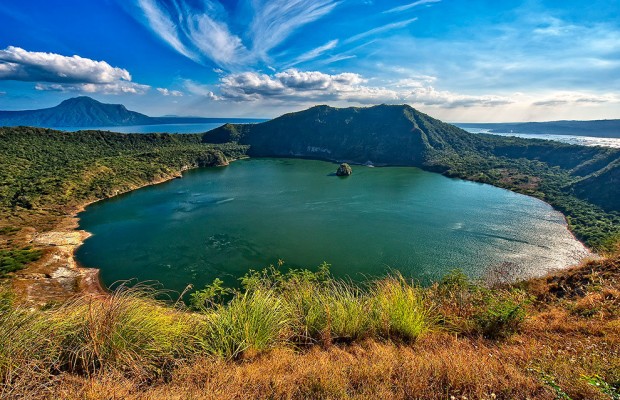 Ain't the picture-perfect scenery enough to lure you up there?
19. Meet the tigers in Zoobic Safari
Start by petting your cats at home. Then, you can proceed with seeing (or even feeding) these ferocious large cats in Zoobic.
20. Catch the waves in Siargao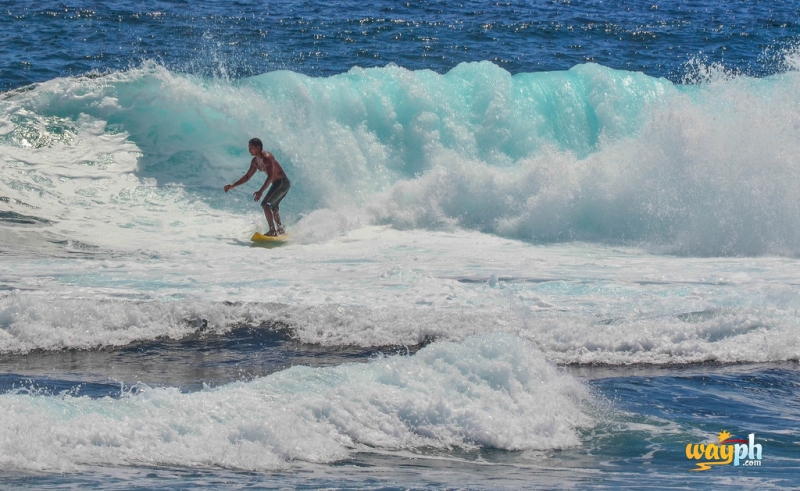 Dude, catch the waves or hit the surf at Cloud9, Siargao, the surfing capital of the Philippines. Are you stoked now?
Complete this Philippine Bucket List and prove that you're a true-blue Filipino traveller!
Did you know there are 10 long weekends in the Philippines in 2019? Why not plan your adventures ahead?
Also read: 20 Reasons Why Travelling to the Philippines is a Total Waste of Time