There are several ways to commemorate Halloween. In the Philippines, we make it a point to visit our deceased loved ones. And, since All Saints' Day and All Souls' day fall after the 31st of October, we also make the most of our long weekends to spend time with our living relatives. Whether you're visiting your loved ones in Manila, or planning to travel to your home province, you can surely maximise your time together by celebrating a spooky Halloween getaway. That being said, here are some destinations around the Philippines you can visit  with your family.
Also read: 7 Haunted Hotels in the Philippines for a Spooky Staycation
1. Baguio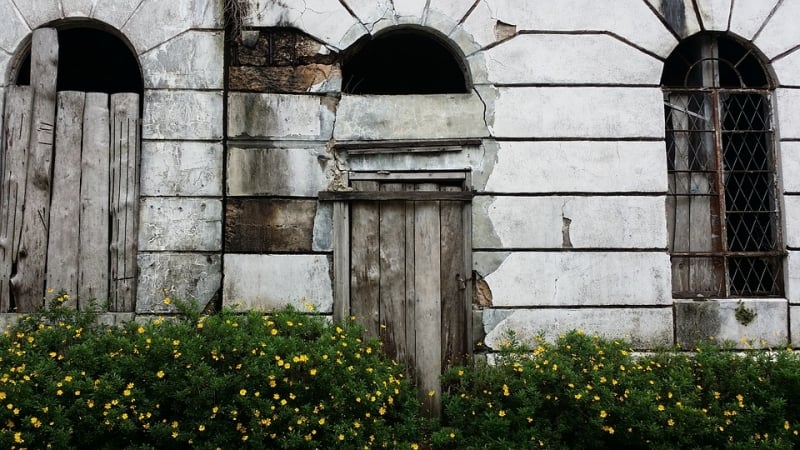 Baguio may just be among the spookiest places in the Philippines. Some even go as far as saying it's one of the most haunted places in the world. The City of Pines is definitely a place that will send  shivers down your spine — literally and figuratively. Many travellers claim that you can encounter ghosts in just any old hotel in Baguio. But, some notable haunted places to go to are the Diplomat Hotel, Teachers' Camp, and Hyatt Terraces Hotel.
Also read: Baguio City Ghost Tour: Tales of the Haunted
2. Manila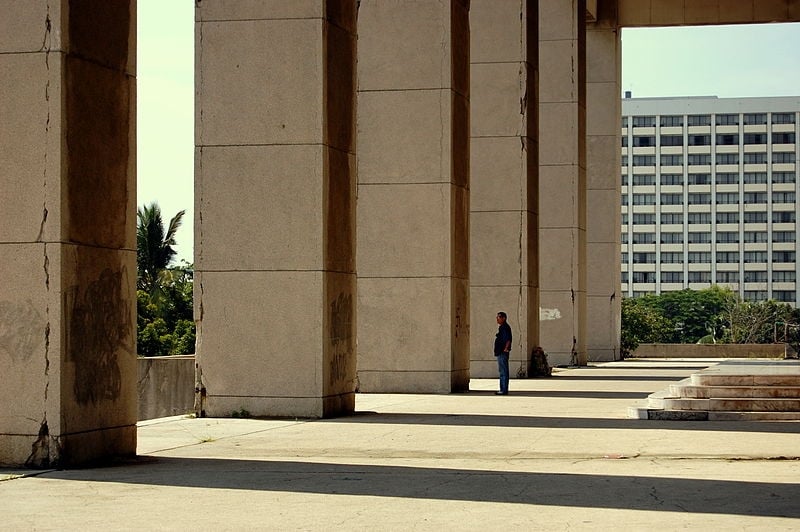 If you're from the Metro and you want to up your Halloween vacation this year, look no further. Manila has lots of haunted places you can go ghost hunting with your friends. The Manila Film Centre, for starters, is notorious for how it was built during the Martial Law era. It's believed that an unquantified amount of labour workers were buried alive here as they rushed to meet the three-month deadline for the completion of the centre.
Another infamous torture chamber that now stands as a tourist spot is Fort Santiago. Being the place where the Japanese military imprisoned Filipino guerillas, many believe that spirits of soldiers still lurk around the area.
3. Corregidor Island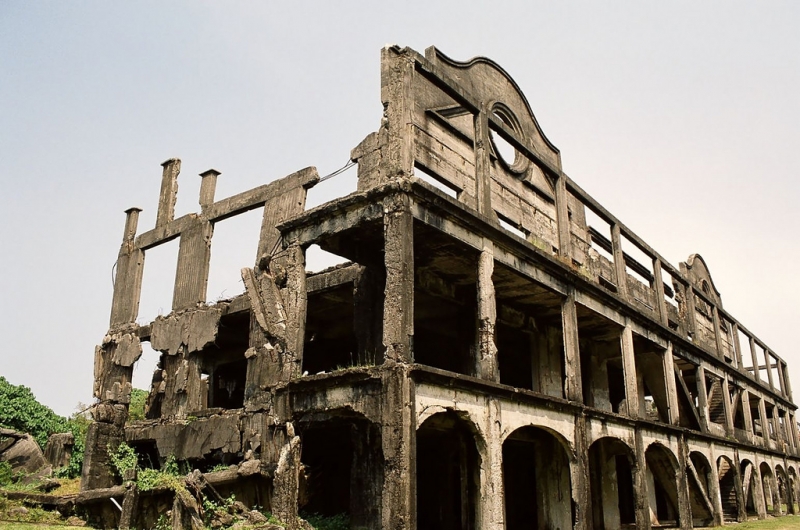 Corregidor Island plays a significant role in our country's history. It stood as our defence in Manila against the attacks of foreign coastal vessels. When you visit Corregidor today, you'll find agencies or establishments that give historical tours around the place. But, if you opt to go on a DIY ghost hunting tour, make sure to visit the ruins. You can check out the Pacific War Memorial, Filipino Heroes Memorial, the Japanese Garden of Peace, and the Corregidor lighthouse. Just make sure not to miss the Malinta Tunnel, which is claimed to be super haunted!
4. Siquijor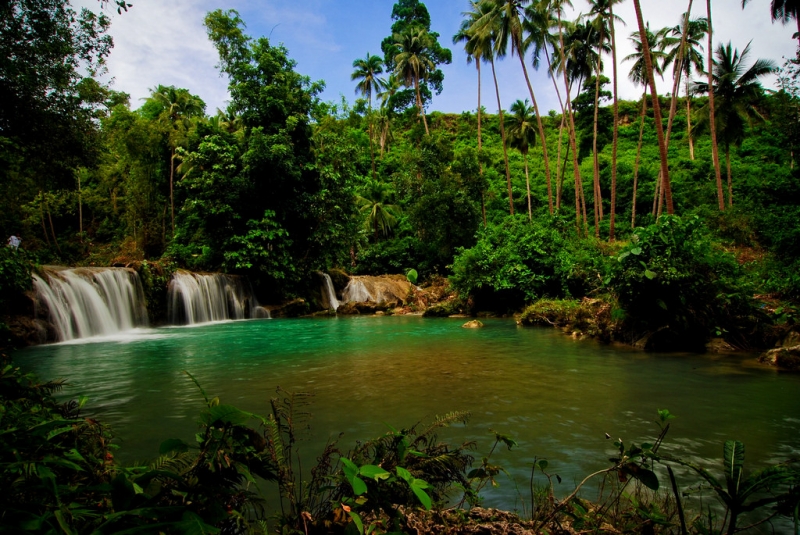 Reputable for its magic and sorcery, Siquijor should be a top pick for your Halloween getaway. Here, you can find the Cambugahay Falls and the old Balete tree, both of which prove that the province can indeed be enchanting. Besides going around the place, you can also check out the souvenirs and potions Siquijor locals sell that stay true to their reputation.
5. Cebu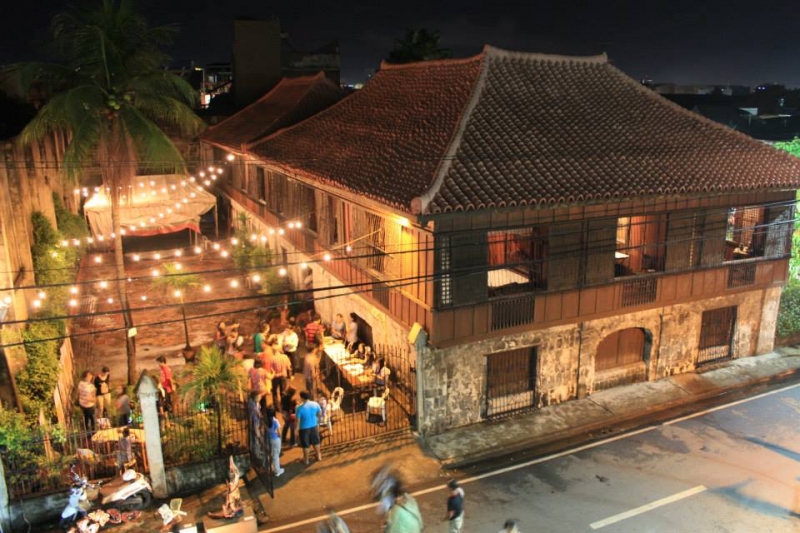 There are many reasons to visit Cebu, so you don't have to think twice when booking your Halloween getaway here. Aside from the usual sights and beauties of this province, Cebu actually also serves as a fascinating place for spine-chilling activities. The Casa Gorordo museum, for example, is said to be haunted by the late bishop Juan Gorordo's sister. Another haunted house in the province is the Villalon Mansion, also known as "House on the Hill", where a white lady is said to live in. There are many more haunted houses and hotels in Cebu, but, the creepiness doesn't end there. Wait 'til you visit the Lambusan Cemetery, where you'll see remnants of the deceased everywhere.
6. Davao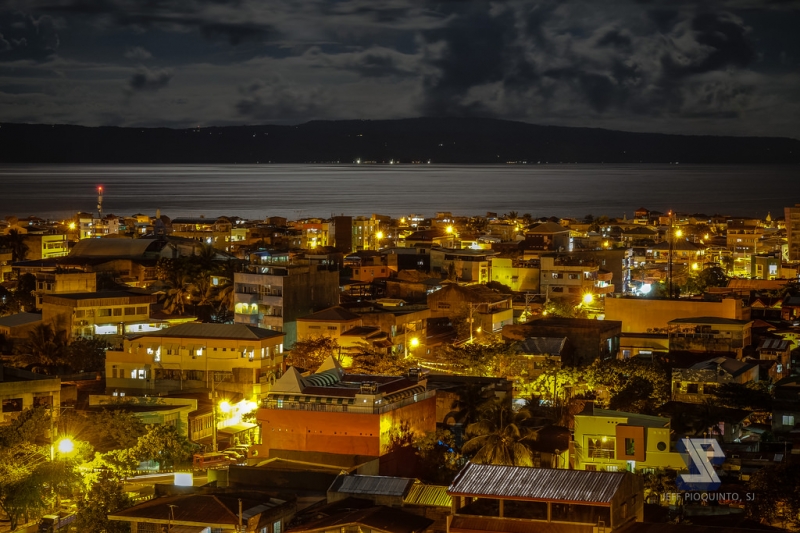 Even down in Mindanao, there's a place haunted with ghosts too. Davao may not be as known for terrifying tales as the other places on this list, but the province sure has remarkable spots you can visit if you're in for a treat (or trick). You have the Champaca Street, Durian Hotel, Davao Airport, and Durian Hotel, which are all known to be among the most haunted places in Davao. Several beach houses along Talomo beach are also infamous for having lurking spirits of drowned victims.
Not creeped out enough yet? Bet you haven't heard of the place called Ahas Street. You could tell by the name itself that the street is infested with snakes as there are no establishments in the area. Some locals say that the empty lots used to be a dumping ground for salvage victims back in the 80s. Thus, the souls are said to remain around the area.
7. Camiguin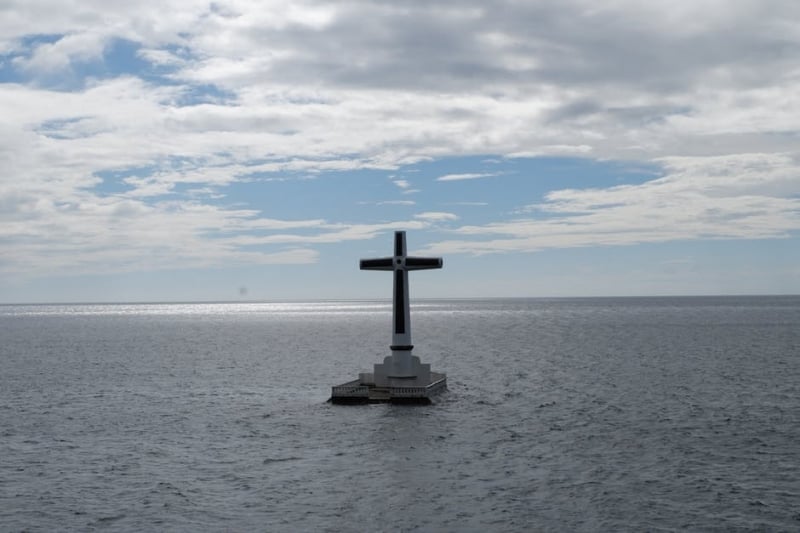 Camiguin is not only spooky, it's hauntingly beautiful, too. Home to the large white cross in the middle of water, the province is popular for its Sunken Cemetery that submerged after the eruption of Mount Vulcan. Today, tourists flock to the island to have a glimpse of the underwater gravesite. Beware, however, as the victims of Mount Vulcan are said to still be visible walking on water and searching for their remains.
8. Capiz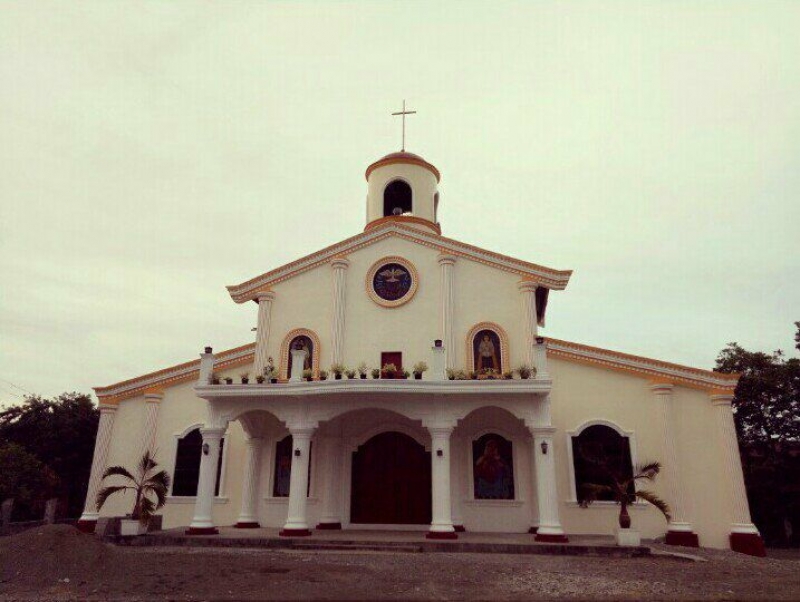 If you were born and raised in the Philippines, chances are you're familiar with the aswang. An antagonist in many local folklore, this shapeshifting ghoul is said to originate from Capiz. Why? No one knows for sure. But, there's been speculations that the emergence of the aswang actually came from a rare form of dystonia. Most of the patients of the disease were Capizeños, and some travellers mistook them for ghouls.
Though there are no evidence of aswangs in the area, the province is still worth visiting for its almost magical natural attractions.
Also read: 12 Real Haunted Places in the Philippines that Will Terrify the Hell Out of You
While this list contains some of the most scandalous places for horror stories, you don't really have to travel so far for a Halloween getaway. With the diversity in our country, you can literally find varieties of folklore and ghost stories anywhere you go. Happy trick or trip!