Summer is here again! It's the perfect time to go outdoors and bond with your barkada (circle of friends). So where will you spend your next barkada getaway? When you're reading this, I'm probably enjoying the scenic wonders of Cebu or basking in the Surigao sun with my friends. You see, there's nothing quite like the happiness of doing crazy adventures with your barkada. So go out there and bug your friends to spend another memorable barkada trip at any of these hottest summer destinations in the Philippines.
Also read: 15 Secret Beaches in the Philippines You Probably Didn't Know About
1. El Nido, Palawan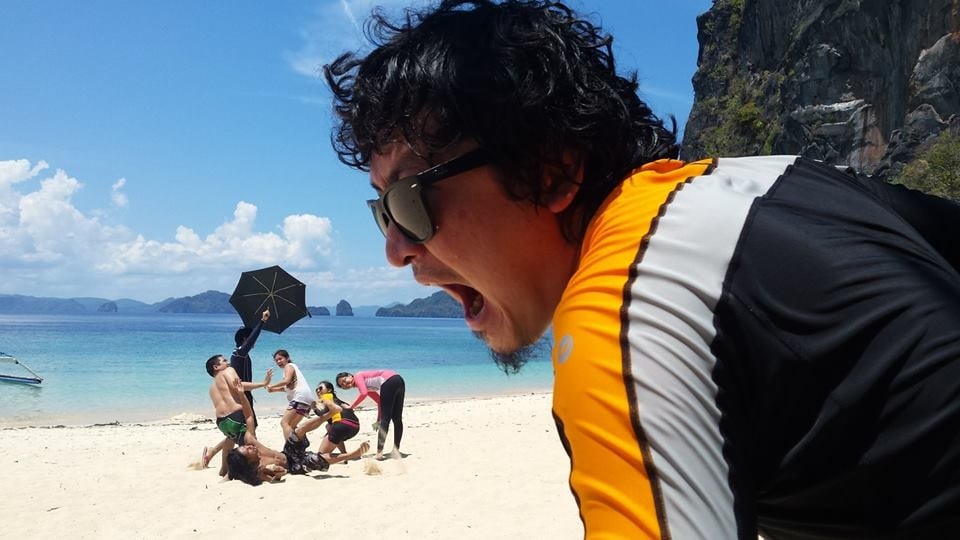 El Nido definitely deserves the number one spot of all the summer destinations in the Philippines. Pristine nature, white sand beaches, breathtaking scenery, delectable seafood and hospitable people – your friends will surely fall in love with this stunning piece of paradise on Earth! Think El Nido is expensive? Well, think again! This group of friends travelled 5 days in El Nido for only PHP 6,730.66 inclusive of flights, food, accommodation and other travel costs. And here's a 4-day itinerary to help you plan your trip there.
2. Puerto Princesa, Palawan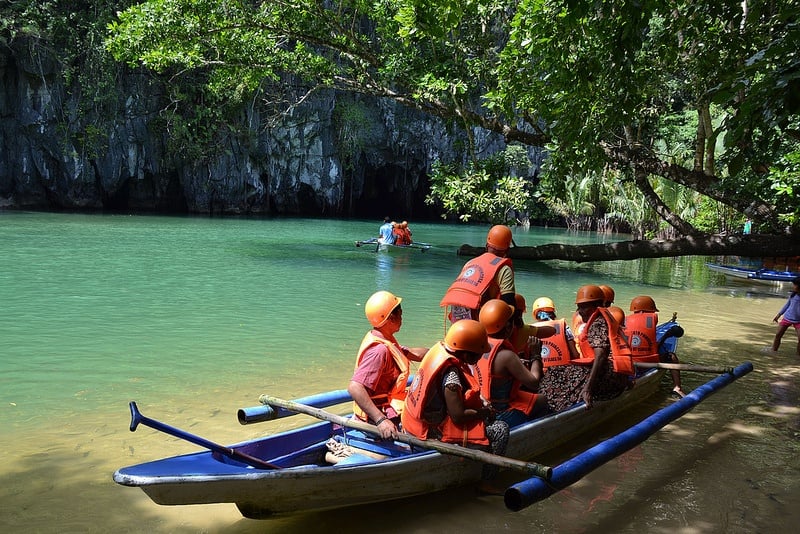 Of course, you should not forgo Puerto Princesa, the capital of Palawan. It boasts some world-renowned natural wonders that you just have to see for yourself. Enter the enigmatic underground river and go island hopping in Honda Bay. And don't miss out on dining out with your barkada at the highly raved restaurants like Kinabuch's Grill and Bar, Ka Lui Restaurant, Bilao at Palayok and Badjao Seafront Restaurant. Food always tastes better when it's shared!
Also read: 3 Days Puerto Princesa Itinerary for Your Next Summer Getaway
3. Calaguas Group of Islands, Camarines Norte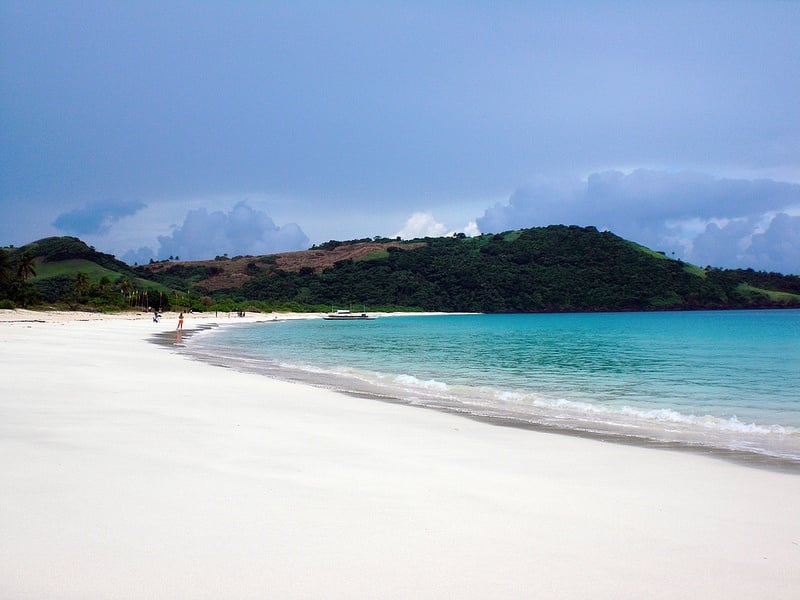 The long, butt-numbing ride to reach Calaguas is certainly worth it! This unspoilt paradise in Camarines Norte is a perfect destination to let loose with your barkada. There's no signal on the island so you and your friends can all blissfully disconnect from the online world. Read the full exciting experience of this barkada who went there for 2 days with a budget of only PHP 3,900 each.
4. San Antonio, Zambales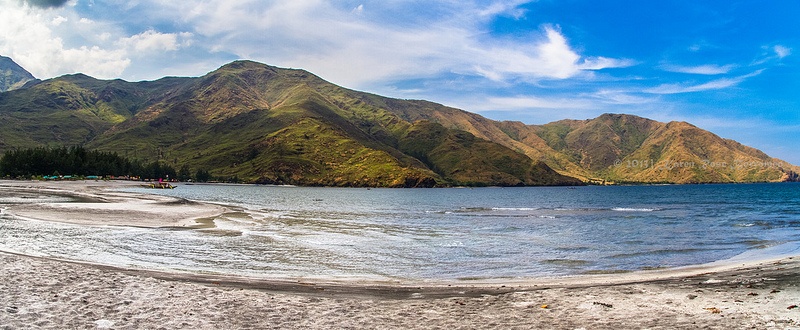 Hiking, camping, swimming and more — San Antonio, Zambales offers your barkada an adventure you will never forget. Hike across Mount Nagsasa, camp and swim at Nagsasa Cove and go sightseeing at Talisayin Island and Capones Island. Be sure to get your camping and hiking gears ready! Read this San Antonio guide for a more detailed itinerary, budget and travel tips.
5. Cavinti, Laguna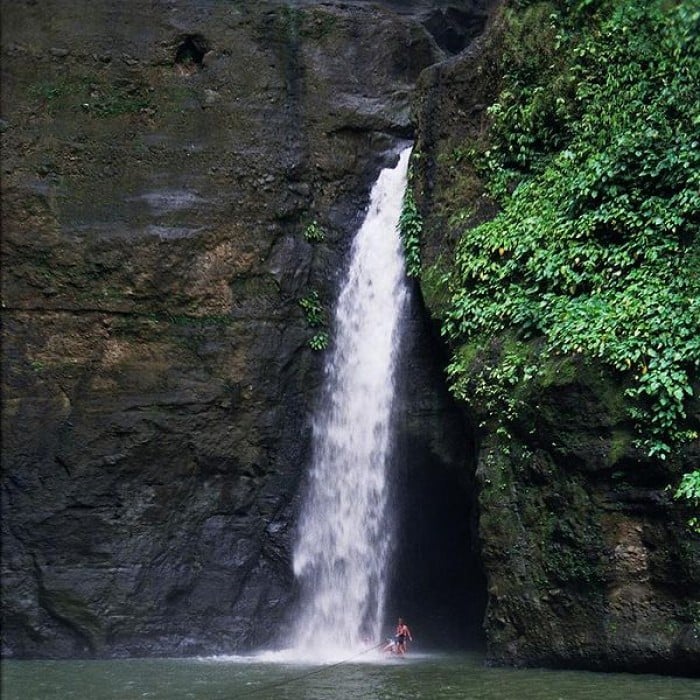 With summer's scourging heat, taking a dip into a cold natural pool is sheer HEAVEN! Go to the municipality of Cavinti in the province of Laguna and beat the heat with its many falls, lakes, and rivers. Ride a bamboo raft and get a natural body massage on the basin of Pagsanjan Falls. And for an added thrill, follow the unpaved trails to Cavinti Underground River and Caves Complex and to other majestic falls such as Nakulo Falls, Bayakan Falls and Bumbungan Twin Falls.
6. Alegria – Badian, Cebu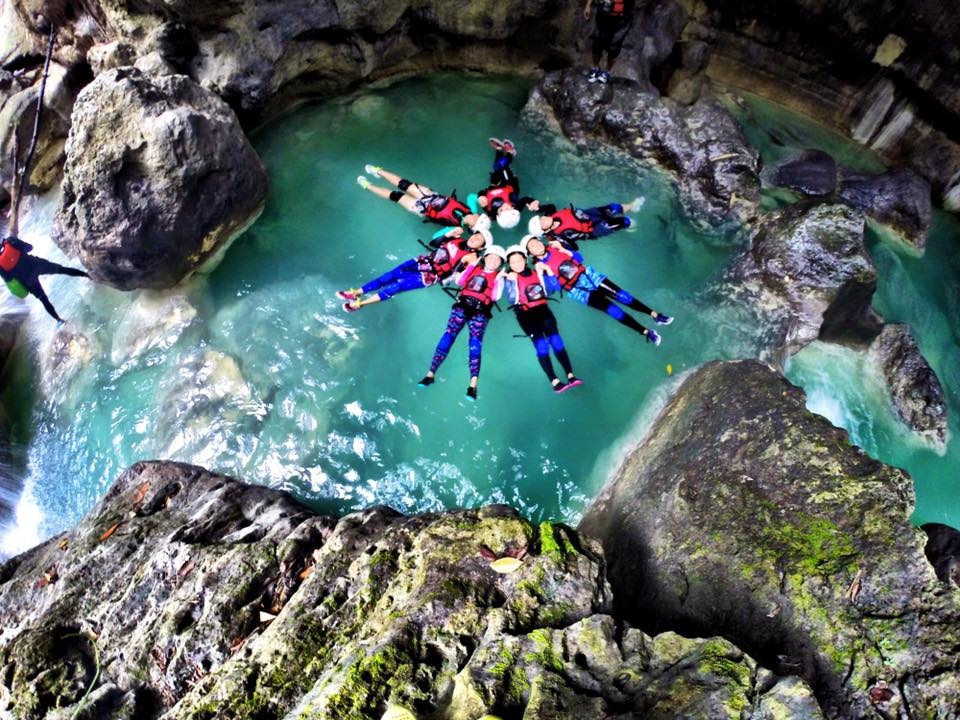 Chasing waterfalls not thrilling enough for your barkada? Bring the adventure to the next level by canyoneering from Alegria to Badian in Cebu! To give you a snippet of this exhilarating activity, watch this video:
Aren't you itching to go and JUMP now?
Also read: My South Cebu Trip: 4 Days of Great Adventure with My Barkada
7. Apo Island, Negros Oriental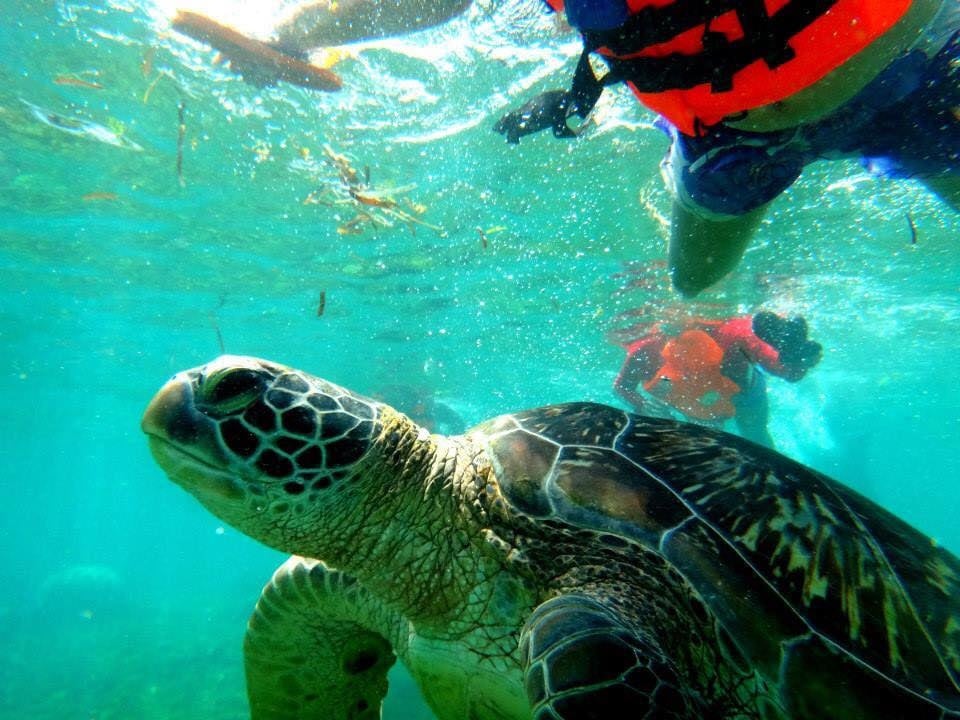 Swim with the cute pawikans (sea turtles) and marvel at the beautiful corals of Apo Island, Negros Oriental. You can easily reach the island from Dumaguete City. After getting thoroughly soaked and sun-kissed, trek your way to the lighthouse. Tip: Don't expect too much at the top so you won't be frustrated. Just enjoy and savour the whole hiking experience!
8. Siquijor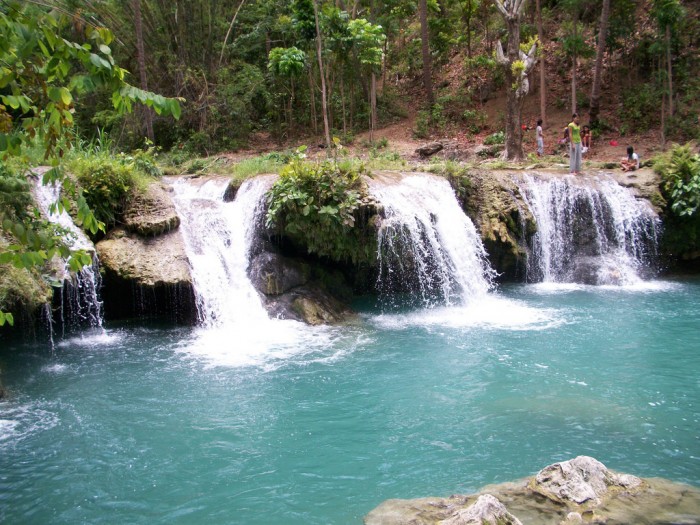 Don't be put off by Siquijor's reputation as a place of magic, witchcraft and sorcery! This province is so beautiful, you might just end up coming back over and over again. Siquijor is pretty accessible from Dumaguete too, so why not hit two amazing destinations in one summer getaway? Here's a Dumaguete to Siquijor 4-day itinerary to help you plan your barkada trip.
9. Camiguin Island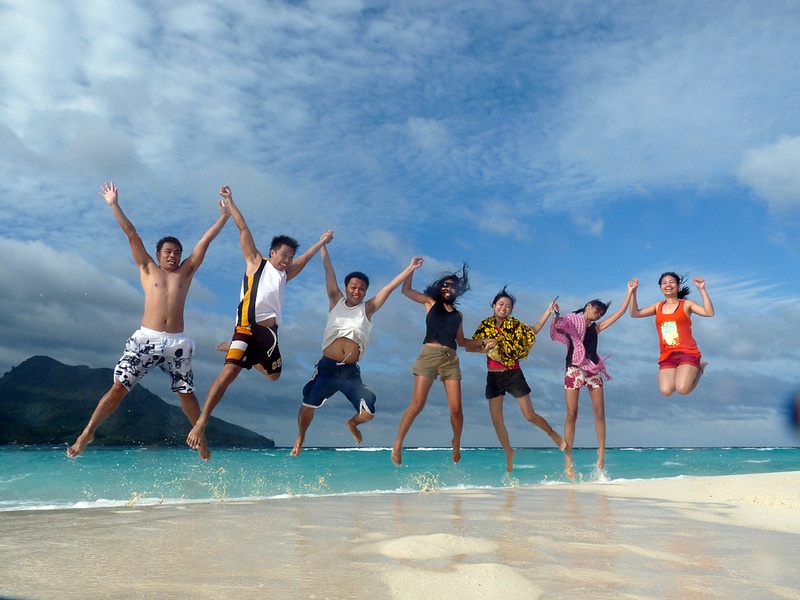 Camiguin Island is one of my absolute favourite Philippine destinations. Why? I can't spell out all the reasons because there are just too many. You simply have to be there to experience its charm and majesty for yourself. Think volcanoes, waterfalls, springs and beaches – you name it, Camiguin's got it!
Also read: 7 Strangely Formed Islands in the Philippines You Probably Didn't Know About
10. Baguio City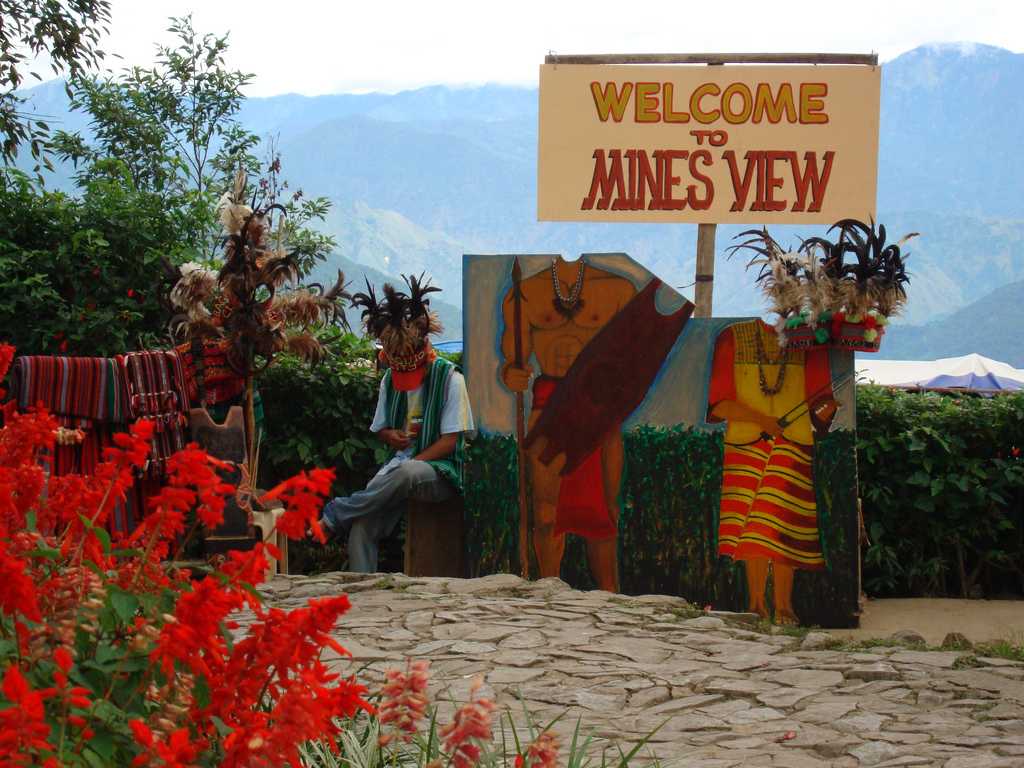 Let's veer off from the islands and beaches and explore an incredible city! Baguio City is the "Summer Capital" of the Philippines, and that being said, it absolutely deserves a spot on this list. Even during the sweltering summer, Baguio City still enjoys a relatively cool temperature, making it an ideal destination to chill out with your barkada. After visiting its top attractions like the Burnham Park, Mines View Park, Session Road and the Mansion, cap the day off with great food and drinks at the Secret Garden Resto & Cafe Co.
Also read: 10 Cafes in the Philippines with the Most Picturesque Views
That's about it! What are your favourite summer destinations in the Philippines?