Although a lot of people in the world prefer to travel solo, most of the time (or at least some point in our lives) we would have to travel with other people too, be it with friends, with family, or with the bae—and just like in choosing our BFFs for life, we must also be careful and quite picky in choosing our travel buddies. After all, who wants to ruin a potentially awesome adventure by traveling with sucky companions? Definitely not you, right?
So if you're still in the process, we tell you to start considering your Pinoy friend. Why? Well, here are five reasons why Pinoys can just be the best travel buddies evaaaar!
Also read: 10 Things To Consider Before Choosing A Travel Partner
They will do sorts of crazy stuff with you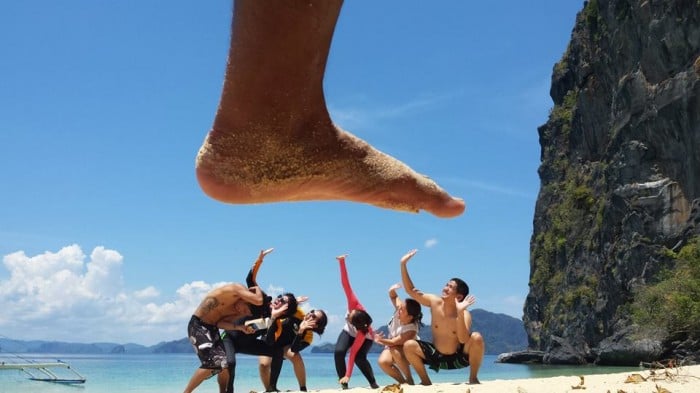 Image credit: Mark Resabal
We tell you what: Filipinos can be very bold and daring. They are almost always up for thrills and adventures. So if you're thinking of getting that iconic tattoo from Apo Whang-od, or say swimming with sharks at the Pacific Ocean—your Pinoy friend might just be your best bet. And one more thing, because of this wild and carefree attitude of the Pinoys, you sure can take crazy and wacky groufies with them like all the time! Now, how fun is that?
Also read: 23 Fun and Wacky Tourist Shots to Try on Your Next Trip
They can make the most out of every penny
Image credit: Fairfax County
Okay, not that Pinoys are stingy—they just know how to make the most out of a limited budget especially during trips. For example, instead of eating out and spending a lot on food, Pinoys would usually opt to bring baon or packed/sack lunch like sandwiches, crackers, rice etc.; and if they really have to buy something, still no worries because you can always count of them for getting the best deals ever. Why? Because Pinoys are like experts in the field of haggling. No joke.
Also read: The Six Types of Travel Buddies From Hell
They won't make you worry about not having everything you need for the trip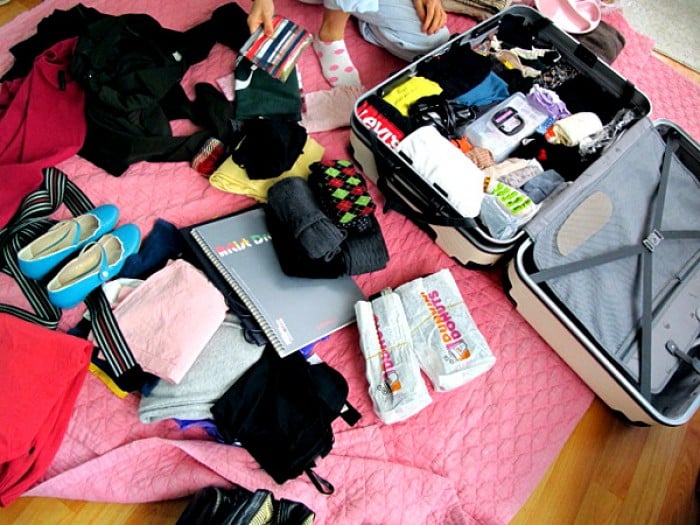 Image credit: anaa yoo
A lot of Pinoys prefer to make plans and keep everything organised before a trip. Hence, you can almost always depend on them for stuff like shampoo, toothpaste, or even clothes—say you didn't pack enough for yourself. You don't have to worry a lot about asking either, for Filipinos are known to be very helpful and generous people. They live by the spirit of bayanihan which kind of means helping other people in need without really asking for anything in return. In addition, Pinoys are very creative and resourceful—so if nobody in the group actually bought shampoo, fret not! The Pinoy would definitely find a way.
There will never be a dull moment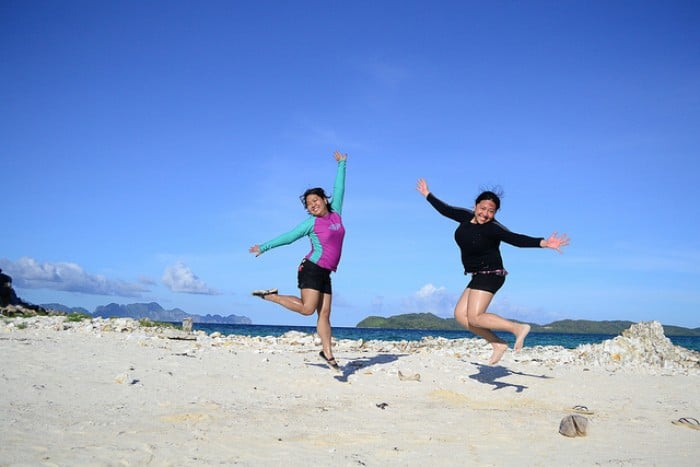 Image credit: Rabby Calicdan
Have you ever heard of people travelling because they want to get bored? Never! Most of us travel for fun and pleasure… to unwind and hang loose. Having known to be among the happiest people in the whole wide world, Pinoys will always be the life of the party (or the trip, haha!). They are usually very sociable and friendly, so you guys can talk about anything and everything. They have an unparalleled cheerfulness and a great sense of humour, too!  So do not be surprised if the Pinoys in the group randomly drag you to the nearest bar to chat over a glass of beer, or to a karaoke bar to sing your hearts out. There's never a boring moment, really.
Even when things go wrong, they will survive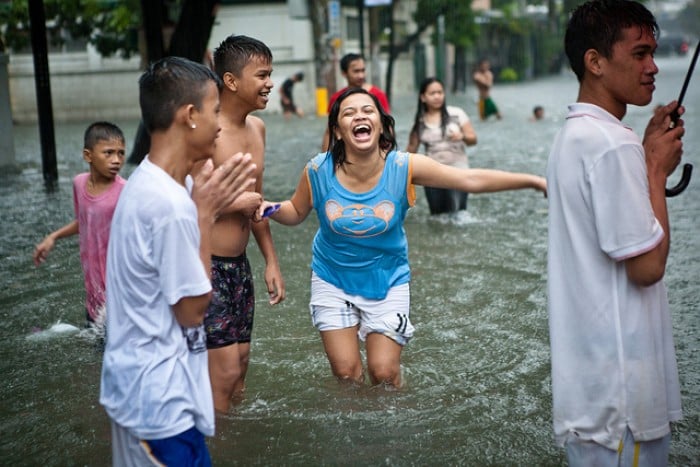 Image credit: Matt Paish
Let's face it: not all trips go on as planned. There will always be unexpected problems like missing bus trips, forgetting important stuff, or say running out of cash. Yes, sh*t happens. But if you're travelling with Pinoys, we say you can worry less—because Filipino optimism and resilience are like the best among the rest. See, the country gets hit with tons of natural disasters every year but it only makes them stronger. So even at times of distress, you can expect the Filipino in the group to be adaptable and resilient, not to mention resourceful in finding new ways.
Also read: 12 Signs That You've Found Your Perfect Travel Buddy
Well, the best travel buddies may come in different shapes, colours, and sizes; but we just have to let you know how we think Pinoy travel buddies stand out from the rest. So what are you waiting for? Grab that nearest Pinoy friend of yours and book an amazing adventure now!