Any of you visiting the Land of the Rising Sun in the foreseeable future? I'm pretty sure you've got a couple of character-themed locations in your itinerary! If you don't, then you better put them on the map! Character-themed places such as cafés and museums are one of Japan's best experiences, especially if you grew up with anime and video games. Step into the whimsical lair of Studio Ghibli or take re-energising gulps of Hi-potions at the ARTNIA Square Enix café. These, and many more character attractions, can definitely make us nostalgic about our childhood obsessions. But among these childhood Japanese narratives,  I think we can all agree that Pokémon seems to be the universal favourite. 
So here's the good news for Pokémon fans such as myself: We don't have to search far and wide for familiar encounters. We only need to look down — because surprise, surprise — now, there are Pokémon-themed manholes in Japan too! Japan dubs these Pokémon-designed manholes as Poké Lids, and you can find them lurking at several prefectures. Here's the rundown!
Also read: My Japan Pilgrimage: Visiting The Real-Life Locations Of Kimi No Na Wa
Hokkaido and Tohoku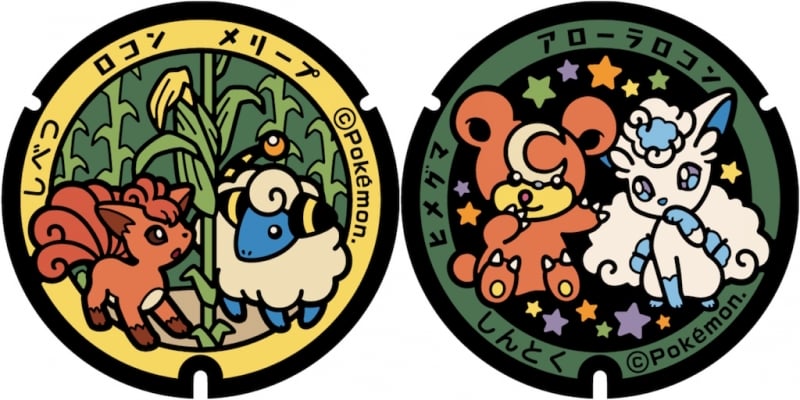 Hokkaido and Tohoku feature the most number of Poké Lids found at a prefecture. These prefectures consist of Hokkaido, Iwate, and Miyagi. Hokkaido mainly showcases Vulpix-themed manholes. Note that you're going to encounter both the Kanto Vulpix whose element is fire and the Alolan Vulpix whose element is ice. Based on the adorable Vulpix designs, each Vulpix is paired with a pokémon friend such as Teddiursa, Piplup, and Mareep.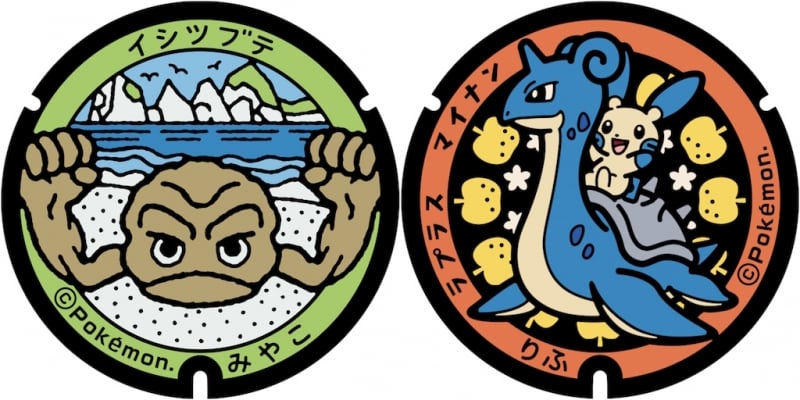 Meanwhile, Iwate features rock-type pokémon-themed manholes. Expect to bump into the likes of Geodude, Onyx, and Rockruff. On the other hand, Miyagi's pokémon-themed manholes are embellished mainly with Lapras, who is accompanied by several other Pokémon, such as Litten, Minun, and Togepi!
Kanto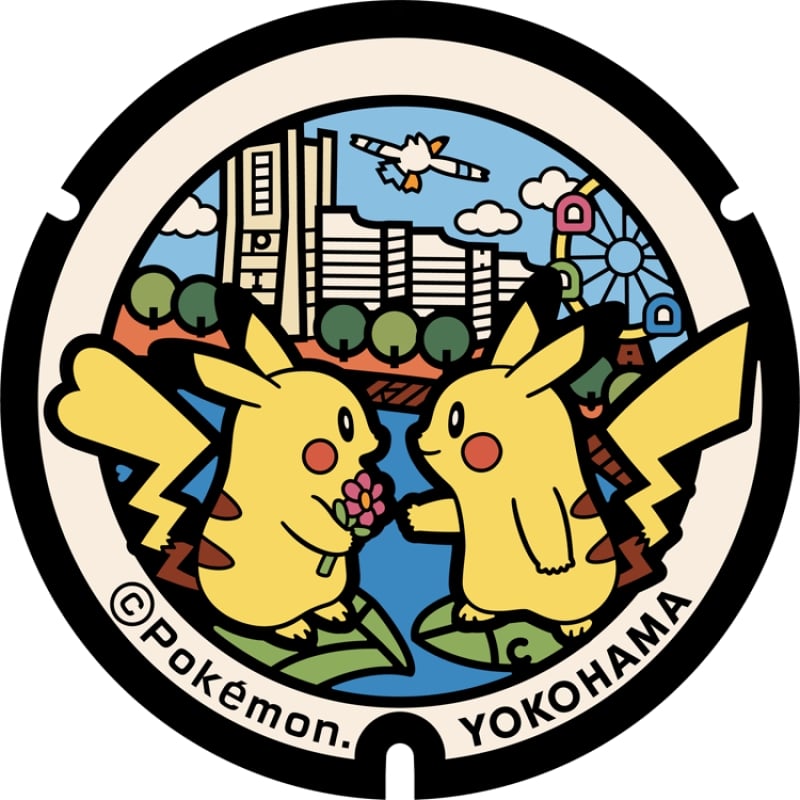 For Pokémon fans, the name Kanto will always ring a bell since it is also the hometown of Ash Ketchum, the all-time protagonist of the Pokémon animated series! In fact, I knew of Kanto as Ash's hometown long before I found out that it was actually a real prefecture in Japan. Can you guess which Pokémon is found on the (yes, there's only one) Kanto Poké Lid? You got it — the one and only Pikachu!
Kagawa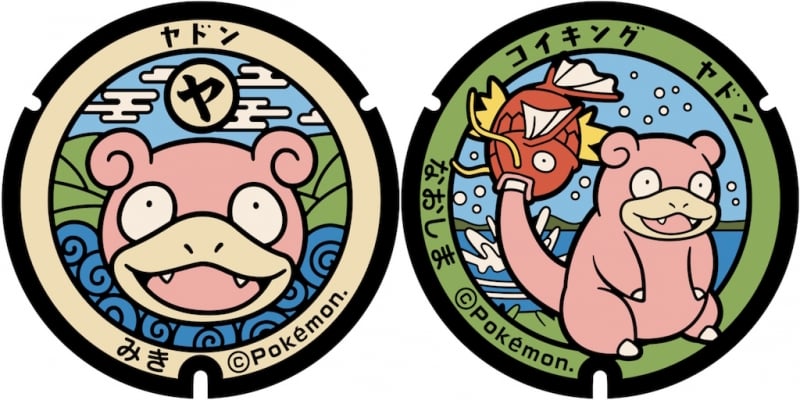 Kagawa is Japan's smallest prefecture and has only been recently dotted with pokémon-themed manholes. More specifically, Slowpoke-themed manholes! Kagawa reportedly chose this water-psychic type Pokémon because of Slowpoke's Japanese name, Yadon. This name naturally sounded similar to Udon, which is one of Kagawa's signature dishes. Hence, encounter Slowpoke all around Kagawa, along with his Pokémon friends such as Shellder, Ditto, and Magikarp!
Kagoshima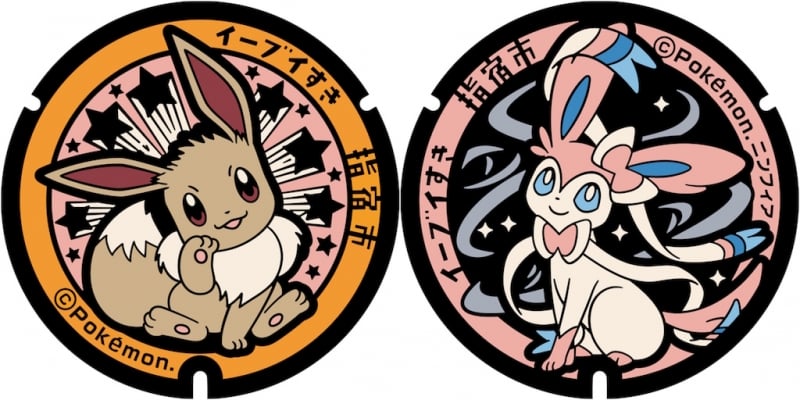 Finally, we have Kagoshima — the one and only prefecture where you can find Eevee and all its evolutionary forms gracing the area's pokémon-themed manholes. Are you a dark and mysterious Umbreon or a fairy beautiful Sylveon type of trainer? Perhaps psychic Espeon speaks to you the most. But more importantly, don't forget to catch the Poké Lids of Eevee's OG evolutions which are Flareon, Vaporeon, Jolteon, even Leafeon and Glaceon! Think of how cool it would be to collect photos of each one. Yup, there's only one manhole for each Eevee evolution!
Also read: 15 Japanese Customs & Dont's You Should Know While Visiting Japan
Nevermind Pokémon Go when you can embark on a real search for these charming pokémon-themed manholes all around Japan! Snap all the shoefies you want along with your favourite Pokémon that are elaborately gilded on these Poké Lids. I assure you, they are definitely Instagram-worthy! 
---
All images sourced from Pokemon Local Acts Official Website.