Contributed by ezaiplorer
Siquijor Province is an island about 30 km southeast of Negros, south of Cebu and southwest of Bohol. During the Spanish colonial period in the Philippines, the Spaniards called the island as Isla del Fuego (Island of Fire) because the island gave off an eerie glow, which came from the great swarms of fireflies that gathered in the numerous molave tress on the island.
For years, Siquijodnons (residents of Siquijor) like me have been judged when we say that we live in Siquijor. But now, it is good to see people visiting my homeland and hear positive things from them.
If you are planning for a trip to the island, read this first — a collection of photos and experiences from my friends and my new-found friends on Facebook and Instagram, and thoughts from a true-blooded Siquijodnon!
Also read: How to Spend 3 Days in the Mystic Island of Siquijor
1. Siquijor does not have an airport and no aeroplane is going there
In order to reach the island, you must take a ferry or a ship from Dumaguete City. It takes an hour for the ferry or two hours for the ship to arrive in Siquijor. You will experience sailing, and if you're lucky, you can see dolphins along your way.
2. Siquijor does not have buses and coasters that will bring you to your destination
You will never see a bus like the Ceres Bus Liner waiting outside the port or a coaster that can take you to your resort or anywhere you want to go. But, there are lots of multicabs and tricycles waiting outside that can bring you to the resort safely. Also, if you know how to drive a motorcycle, you can rent a motorcycle for a couple of hours, a day or the length of your stay. Take note, you can explore the island on your own in a day. That sounds fun, right?
Also read: How We Spent Half a Day to See the Enchating Beauty of Siquijor on a Tricycle Tour
3. Siquijor does not have tall buildings or establishments
Indeed! But you can find old churches, convents and bell towers that are still beautifully preserved. Upon exiting the port, a big "Welcome to Siquijor" will welcome you and behind that sign is one of the island's century-old churches, the St. Francis of Assisi Church, built from 1795 to 1831.
Another one is the San Isidro Labrador Church at Lazi which was built in 1884 and was nominated for the UNESCO World Heritage. Across the church is the biggest convent in the country, the Lazi Convent. The convent is made of stones and was declared by the National Historical Institute as a National Historical Landmark. Other equally beautiful old churches you must visit are the Our Lady of Divine Providence Church in the town of Mariawas, which was built in 1880, and the San Agustin Parish Church in San Juan, which was established as a separate parish in 1863.
4. Siquijor does not have a beach like Boracay
In spite of having white beaches that surround the island, Siquijor is much less crowded and more peaceful compared to Boracay. The beach resorts are perfect for a day to relax with nature. Some of the resorts like Salagdoong Beach sometimes has a live band, but most resorts keep the serenity of the place which guests love to experience. You can swim, dive, relax and have fun all day without worrying that it will become noisy, crowded and dirty.
5. Siquijor does not have a lot of shopping malls and arcade centres
While you are on the island, you will not see too many shopping malls. People mostly shop at small grocery stores, purchase clothes and shoes through the direct selling MSE or small stores and avail the latest cosmetic products via Avon. You won't even see Timezone, World of Fun or Bibbo. Rather, you will see kids playing on the basketball court, the street or the playground. And for a tourist like you, you should not worry about not having a mall or an arcade zone. What is more fun than spending a day with Mother Nature, right?
6. Siqujor has limited fast food options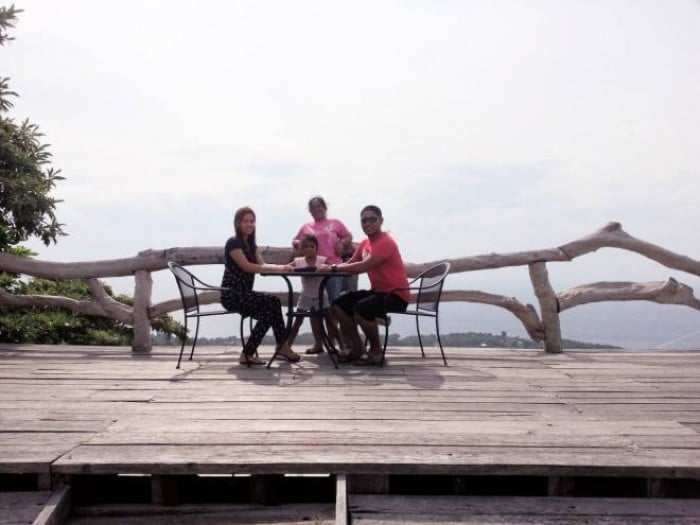 If you live just by eating foods from the fast food restaurants, then you should learn to eat real food in Siquijor. With a lot of choices, you'll never get hungry and leave the island losing your weight. And by the way, if you can drop by a public beach and see fishermen, you may also experience eating freshly caught fish by the beach with your bare hands. Exciting, isn't it?
7. Siquijor does not have Zipline, ATV and other extreme activities
Most of us now especially the young adults are always looking forward to an adventure when travelling. In the island, there are no extreme activities like Zipline, ATV and the likes. But you can definitely do thrilling activities with Mother Nature such as cliff diving at Salagdoong Beach, spelunking (for 2 hours) at Cantabon Cave and Tarzan swing at Cambugahay Falls.
8. Siquijor does not have clubs or bars for your nightlife thing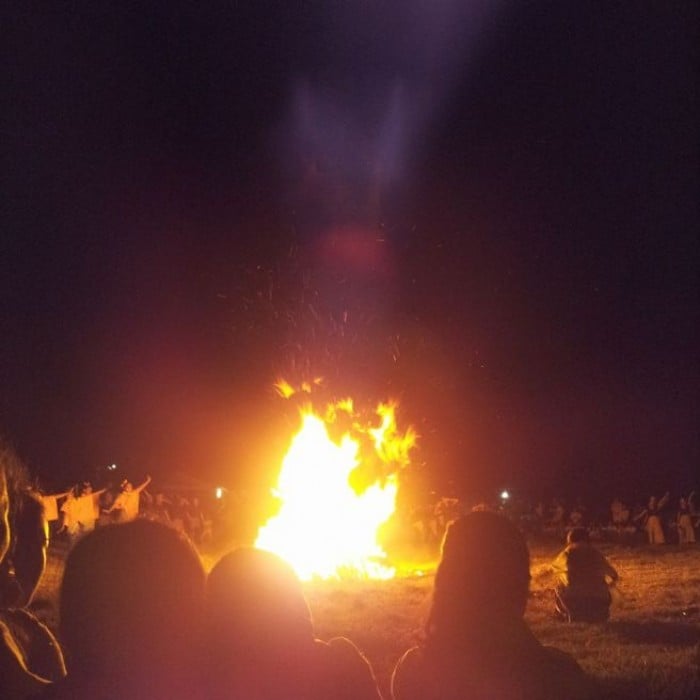 Siquijodnons are used to sleeping early. Of course, the exemption to this are the young ones and the tourists who would like to spend the night having fun. But having fun there does not mean going inside a bar or club (you know what I mean) because there is nothing like that here. However, you can spend a good night either by singing in the karaoke with a bottle of beer, playing or watching a basketball game, dancing in the disco, stargazing or simply talking with friends.
9. Siquijor is not an LTE-ready place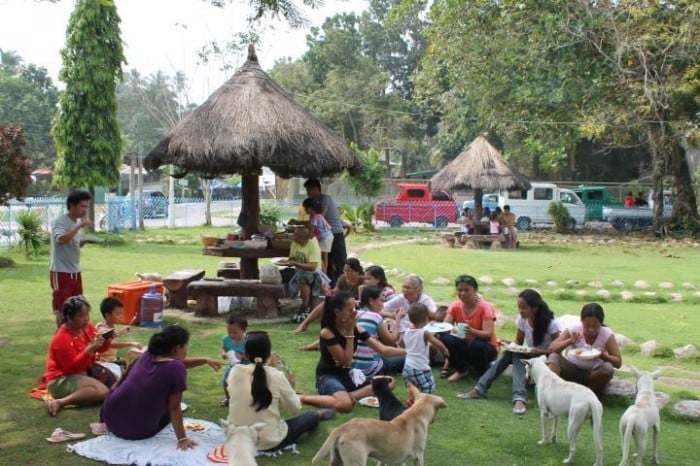 Sorry to those who live their lives with a phone and an internet. Though you can definitely use your mobile data on the island, there are areas with limited mobile data and cellular signal. However, you should not be sad about that because the better communication you can develop in the island is interacting with the locals (who will be very willing to talk) and making new friends with other tourists. As they say, "There is no better communication than talking with each other."
10. Lastly, Siquijor is a place you find it hard to leave
For the many things you can do, many places you can go, many foods you can eat, many people you can meet and many adventures and memories you can make, you've got one serious problem… Leaving the Island of Fire!
How to leave the island when you were able to relax, lived a simple life, a peaceful one, filled up your tummy, made friends with the people and fell in love with the province? You will surely feel that SEPARATION ANXIETY. But the moment you leave the island, treat it not as a goodbye but rather a see you again. Because when you go back, it is not just the big sign that will greet you but everyone in the province will welcome you with open arms, if not with open hearts!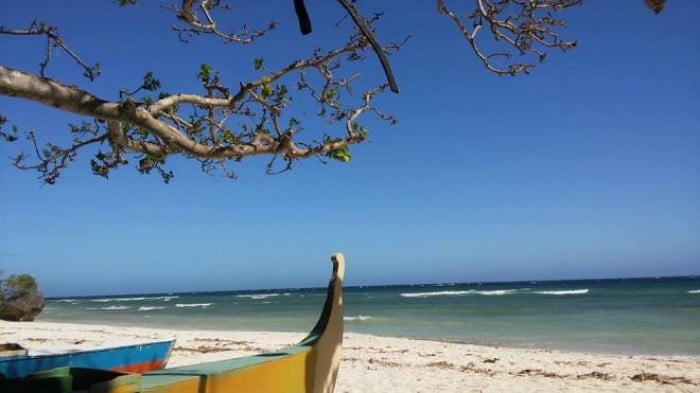 Have fun in Siquijor! Live each day like it's home. Make the memories stay for a lifetime.
Also read: 7 Things to Do in Siquijor for a True Island Retreat
Special thanks to Pinoy Adventurista for the inspiration in writing this blog through his post.
Thank you also to my friends and new-found friends in FB and IG who permitted me to repost their photos.
To my photographer: Coleen Claire