Tourists often overlook destinations in Mindanao for various valid reasons. But if you're planning to set foot in that region for the first time, then consider Davao City. It has a lot to offer to tourists with different interests. Let's list some of the reasons why you should visit Davao City, one of the safest cities in the world!
1. Eden Nature Park's adventures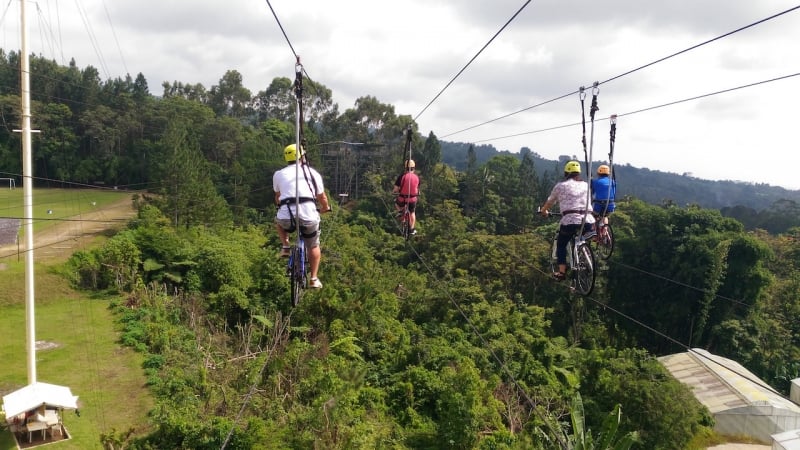 If you want to go on an adventure and enjoy nature at the same time, then look no further! Eden Nature Park is an 80-hectare man-made mountain resort forested with different plants, crops and trees. Plus, it has a breathtaking view of Davao gulf! The cool breeze from the huge pine trees will make you feel a little like you're in Baguio. There are also beautiful flowers and gardens which the family can truly enjoy.
Also read: Eden Nature Park Guide for Your Family Adventure in Davao City
Besides nature tripping, you can try their adrenaline packed activities like Skyrider (zip line), Skycycle (riding a bike on top of a cable wire) and Skyswing (extreme!). Muster up courage and conquer your fear of heights!
Eden is located in Toril District and a 45-minute drive away from downtown Davao. For instructions on how to get there, click this link.
2. Philippine Eagle Center's educational tour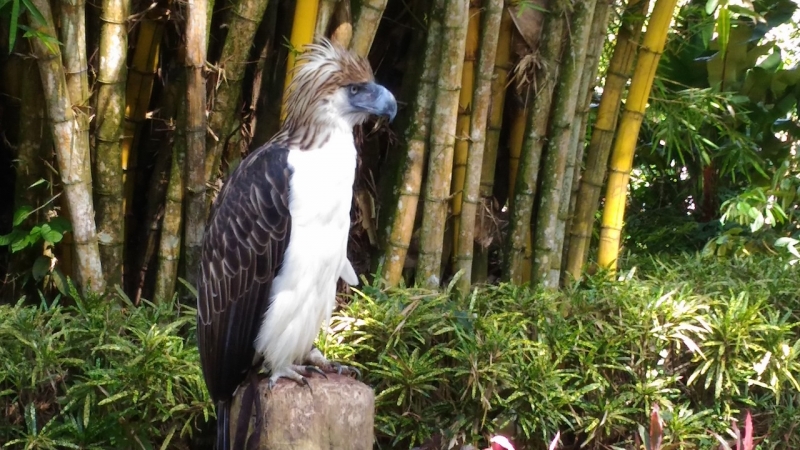 The Philippine Eagle Center (PEC) is home to the national bird of the Philippines, the Monkey-eating Philippine eagle! It is one of the rarest and critically endangered animals due to bird-hunting and deforestation of its habitat. Did you know that Eagles are monogamous? They only have one partner for the rest of their lives! (Yes, there is "forever" after all!) They also only lay one egg every other year, so they really don't reproduce that much. So let's all be aware and help protect our eagles! Stop hunting them! To offer help, click this link.
3. San Pedro Cathedral's boat-shaped church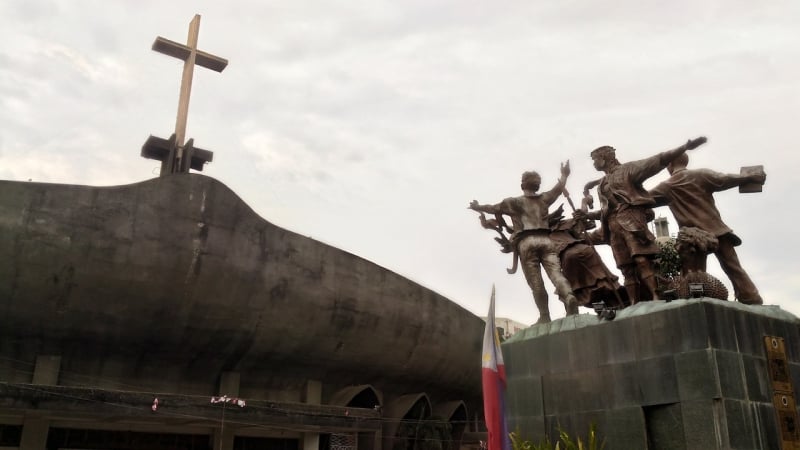 This unique church is shaped like a boat dedicated to St. Peter who was a fisherman and one of the early leaders of the Christian Church. When you see this unique church, you won't immediately notice its shape until you look at it closely (for me at least). What's more interesting is the Commemorative Monument of Peace and Unity fronting the cathedral. It symbolises the harmonious relationship and co-existence of the indigenous and migrant people of Davao regardless of religion and ethnicity.
4. Samal Island's relaxing atmosphere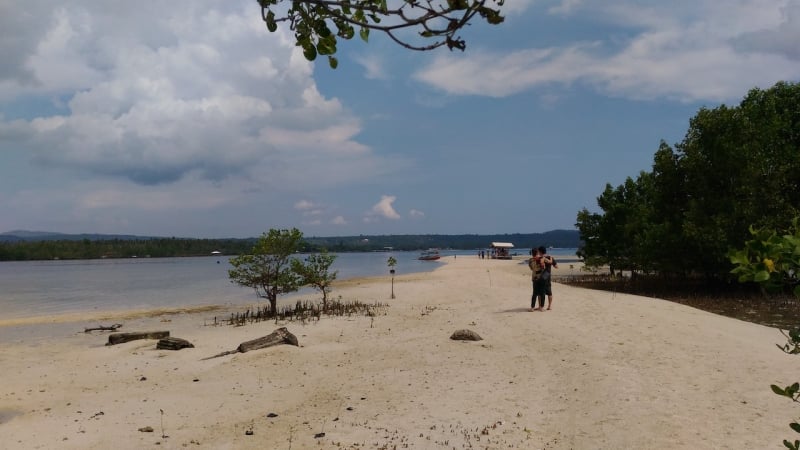 Tired of the city life? Want to beach bum in paradise? Just 10 minutes away by ferry and you can relax at the lovely picturesque beaches and resorts in the Island Garden City of Samal. IGACOS or just Samal, in short, is actually part of Davao del Norte, not Davao del Sur but its close proximity to Davao City makes it one of the best places for tourists and locals alike to unwind and have a relaxing holiday. Some of the beaches and resorts that you might want to check out are Pearl Farm, Paradise Island, Isla Reta, Kaputian Beach and Maxima Aquafun Resort.
Besides the beaches, you can also take a day tour in some of the tourist spots in Samal like Monfort Bat Cave, Vanishing Island, Hagimit Falls and Ocean View.
Also read: Discovering The Samal Islands of Davao City, Philippines
5. Mount Apo's hiking trail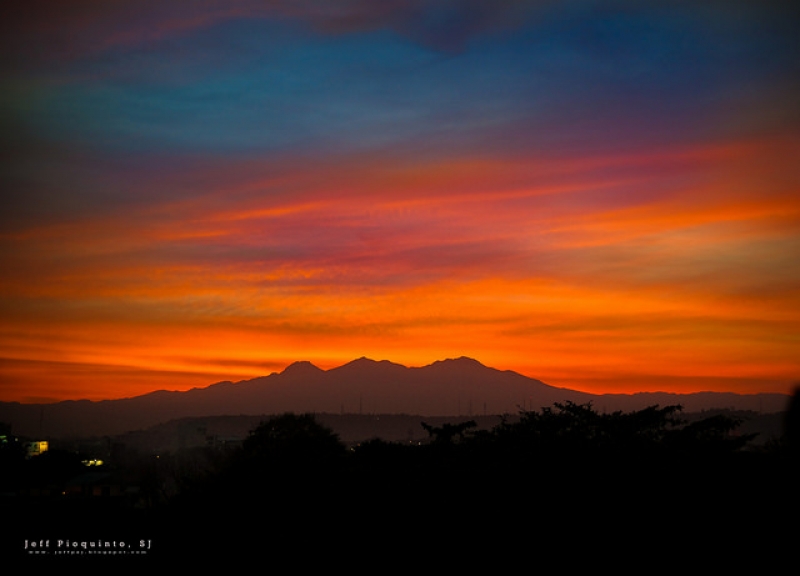 With an elevation of 9,692 ft, Mt. Apo is the Philippines' highest mountain. Reaching its summit is definitely on the bucket list of every Filipino mountaineer out there, hence, one of the best reasons to visit Davao.
Also read: My Quick Davao del Sur Adventure: Mt. Apo Highland Resort & Sta. Cruz River Tubing
6. The delicious food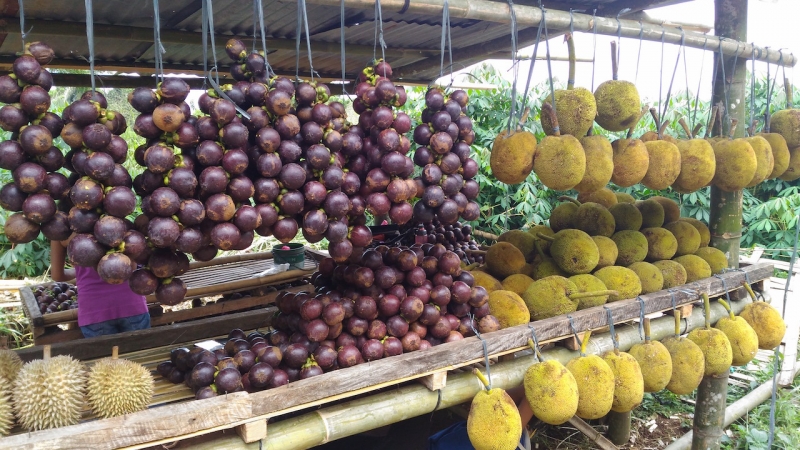 Perhaps one of the top reasons to visit Davao is their food. Famously called as the "Fruit Basket of the Philippines", Davao, being rich in fertile soil and having good weather all year long, is one of the world's leading producers and exporters of fruits like Mangosteen, Durian, Pomelo, Banana, Mango and many more. You can buy all of these fruits in Bankerohan Market. Don't miss to sample their one-of-a-kind Durian Ice Cream too. You must also try the exotic Marang! We instantly fell in love with it the first time we tasted it.
Besides fruits, Davao is also known for its barbeques and seafood! Just around the corner, there are barbeque stalls where you can choose from a variety of meat and seafood, and have them grilled in front of you. One place to eat a truckload of barbeques is Roxas Boulevard.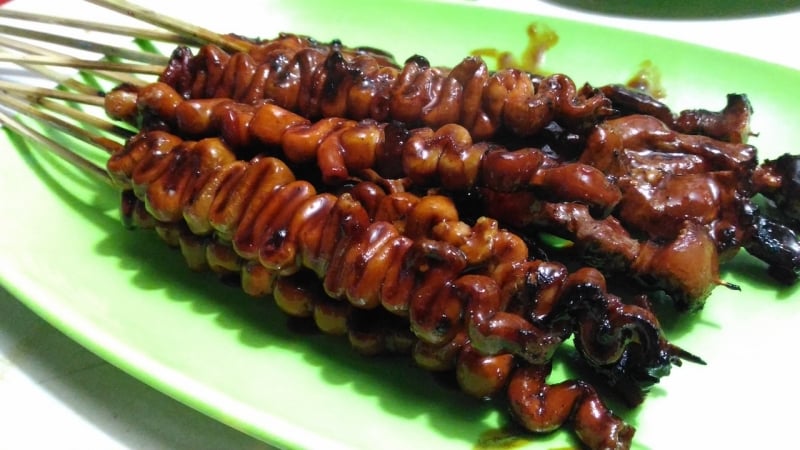 If you fancy a nicer ambience with air-conditioning (some outlets don't have air-con), then head to Penong's BBQ. They too offer the rice-all-you-can promo so don't be shy, ask for another 'extra' rice. Don't forget to try their chicken barbeque and pinakbet! They're awesome! We ate twice here in our three-day stay in Davao!
For a family oriented dining pleasure with an overlooking view of Davao City, there's no other place than Jack's Ridge. Once a Japanese headquarters during WWII, it was developed into a resort and a dining destination for locals and tourists. You can't go wrong with the usual favourites like crispy pata, sisig, tuna and chicken barbeque. A couple of cold beers, a nice view of Davao City and someone to share it with are all you need.
7. Honest and hospitable people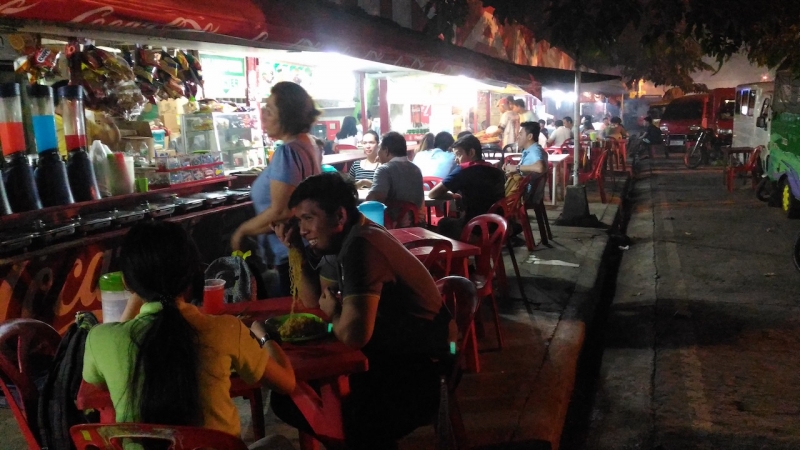 I heard so many good things about Davaoeños and how disciplined the people are. It's one of the many reasons we decided to visit Davao; to know the people. The experience starts from the airport to the honest taxi drivers, the hotel staff, to the vendors. Here are some of our experiences:
Our taxi driver, slash tour guide, for our Davao day tour was very kind and accommodating. He always assisted us with our needs, didn't rush us in our tour and never complained even when the tour ended late at night. Visit his Facebook page to avail of his services.
A lady sitting beside us in the multi-cab went out of her way and accompanied us to help find the D' Bone collector museum. It was a humbling experience, and it only proved that Davaoeños are good Samaritans.
On our last day in Davao, since we were flying that evening, we were looking for a place just to leave our bags and maybe for a little bit of rest. The receptionist at Hotel Uno agreed that we could leave our bags with them at no cost! I only insisted that it may be unfair with the hotel and we might use the room for packing our things and for rest. She just suggested one double fan room for all of us to save money. We are five in the group, by the way, and didn't really expect that. The genuine kindness from this lady was just amazing.
8. A clean city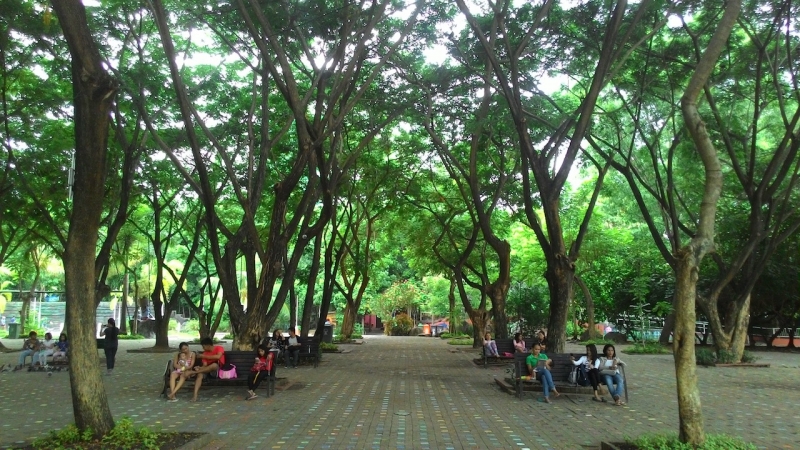 My younger brother who was with us in Davao said: "I feel like I'm in another country". Yes, you'll surely feel like you are. The clean streets of Davao will make you think 'Am I really in a city in the Philippines?' or is it just that we are very used to the pollution and garbage in Manila? Well, here are the facts. Davao practises waste segregation; littering and smoking in public places are prohibited; there's a firecracker ban; and well, the people have discipline, which alone makes a city clean.
9. Safety and security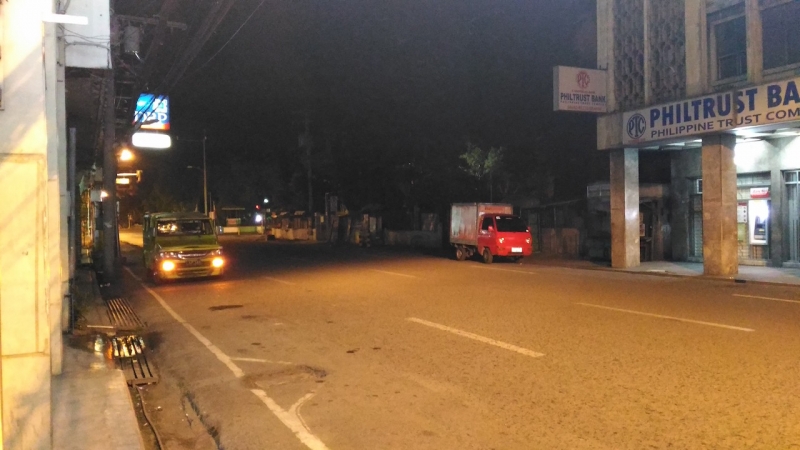 Now, I don't easily agree and accept what a certain survey site says about anyone or anything else because I like to see and experience firsthand before I believe in it. And true enough, Davao City is really safe and secured. There are CCTVs everywhere and even when we went out for a walk at 12am while taking pictures with our mobile phones, we didn't feel any fear at all. There are no drunken tambays or street children and gang groups plying around. There is a speed limit of 30 kph in downtown Davao and just a high of 60 kph along national highways so you don't have to worry about drunk driving or bus and jeepneys racing. Davao is just too different from Manila and so much better.
10. People are proud of their government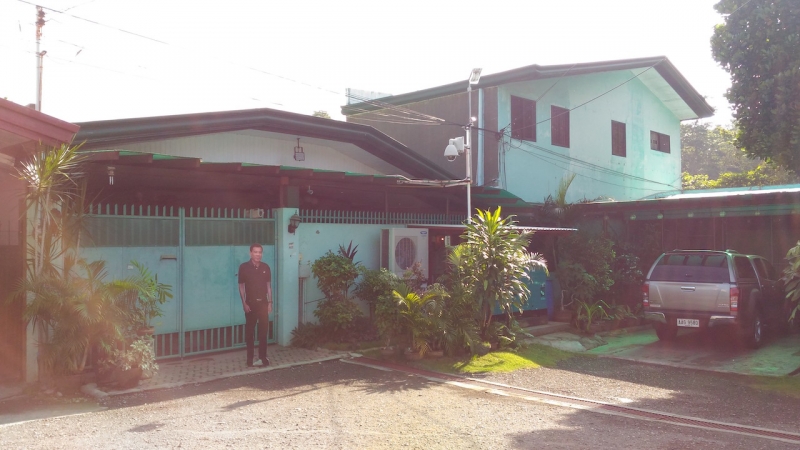 Everywhere we go we see Duterte. And I'm not talking about the usual trapo "Thank you" tarps. I'm talking about people proud of their government and our current President. From Duterte stickers, posters, cardboard standees, people wearing DU30 ballers to a sign with 'Duterte City' in it, this is a city who loves their leader. Now, why is this even included as a reason to go to Davao? Simple, because there's nothing like it as far as my travel experience goes. I haven't been to any province or city or barangay in the Philippines that is so proud of their government and leader.
Also read: 22 Photos That Will Make You Want to Live in Davao for Good
We often see our politicians as these corrupt leaders who just take our money and pocket it for their pleasure but in Davao, it's different. People are benefiting from their taxes. Free hospitalisation, safe and secure streets, 911, and efficient processing of documents are just among other things that Davaoeños are benefiting from. If you want more information about Davao City and its government, then take an educational trip to Museo Dabawenyo and you'll be amazed about Davao City's history and its achievements. Entrance is free!