Let me tell you a funny story: This article was originally a "Top Things To Do in Vigan" piece, but when I crowdsourced for activities from my relatives who reside there, all they mentioned were must-try restaurants in Vigan. Hence, this article is now a "Where To Eat in Vigan City" piece. Because, as my tita told me, "The best thing to do in Vigan is eat." And I didn't even try to argue with her, because I wholeheartedly agree.
Here's the thing: Whenever I mention that my mother is an Ilokana, most people give me their kaya-pala expression — as in, kaya pala kuripot ka. In most cases, I laugh it off because it's true. My mother taught me how to work hard and how to live simply. Because of this, I'm very careful about every purchase I make. But, I do have a weakness. And, it's a weakness I share with the rest of my family: Food.
Also read: 20 Restaurants in La Union: Your Guide to the Best Eats in Elyu
You can't blame us; Ilocano cuisine is undoubtedly scrumptious! From healthy to naughty, Ilocano meals never fail to do us gastronomic services. So, why not indulge in these flavours in no other than the provincial capital? All that said, here's a list of must-try restaurants in Vigan City, as told by true-blue Ilocanos themselves. 
(Special shoutout to my cousin Philip, who studies in Vigan, and my tita Rosalie, who works in Vigan, for sharing their favourite food places with us!)
1. First Sinanglaoan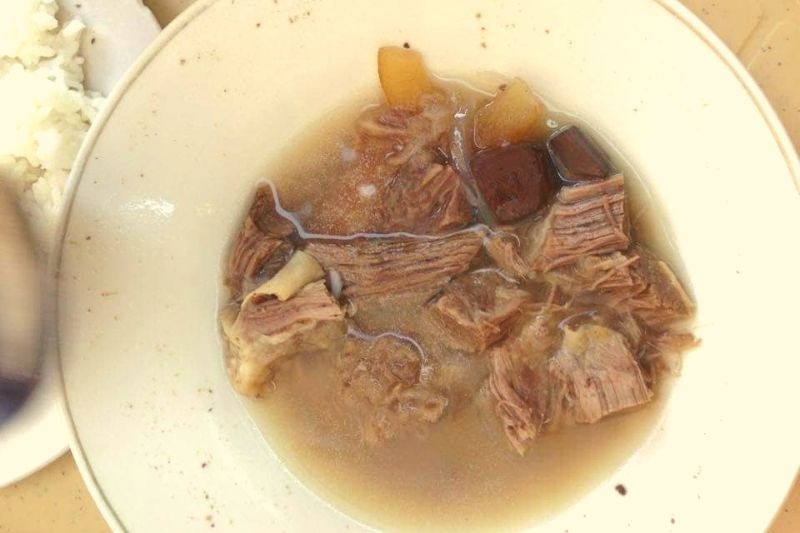 "Tara, mag-sinanglaw tayo" is our family's version of "I love you." A sour variety of pinapaitan, sinanglaw is an Ilocano staple usually made of beef innards and flavoured with kamias and bile. 
As total foodies, our family would visit Vigan just to have breakfast at First Sinanglaoan. We especially love it here because the sinanglaw is affordable and authentic. Plus, they offer free soup refills! Sometimes, we indulge in three cups of rice because we believe in the saying: Sabaw pa lang, ulam na. And, the daily long queues at First Sinanglaoan prove that we're not the only ones obsessed!
When at First Sinanglaoan, don't forget to flavour your sinanglaw with sukang Iloko, pespes, and sliced onions — bottles and plates of each are available on every table.
Address: A. Reyes St, Vigan City
2. Casa Jardin
What once started as a humble carinderia has now turned into one of Vigan's most Instagrammable restaurants. Casa Jardin, or CJ's as locals call it, is a rising star; and it's only getting better and better through the years. Their specialities? Vigan empanada and okoy.
Vigan empanada is a deep-fried pastry with Vigan longganisa, egg, and grated papaya or bean sprouts as fillings. On the other hand, okoy is sort of an Ilocano variation of a crunchy shrimp omelette — made complete with onions, tomatoes, and herbs.
If you're like me and you can't get enough of either, then keep Casa Jardin on top of your list of where to eat in Vigan City. My favourite thing to order is the foot-long Vigan Empanada King… because, duh.
Address: Mabini, Vigan City
3. Hidden Garden
Some of the best food finds are concealed from the public eye. Lilong and Lilang, more popularly known as the Hidden Garden, is one of the best restaurants in Vigan City. With its bamboo walls and flamboyant archways harmoniously playing against one another, Hidden Garden is not only a feast for the stomach, but also for the eyes. 
While Hidden Garden is relatively far compared to the other restaurants located at the heart of Vigan City, their meals are definitely worth the long tricycle ride it takes to get there. Make sure to taste their mouth-watering Vigan empanada, bagnet, and chicken inasal!
Address: Bulala Vigan City, Katipunan St, Vigan City
4. Kusina Felicitas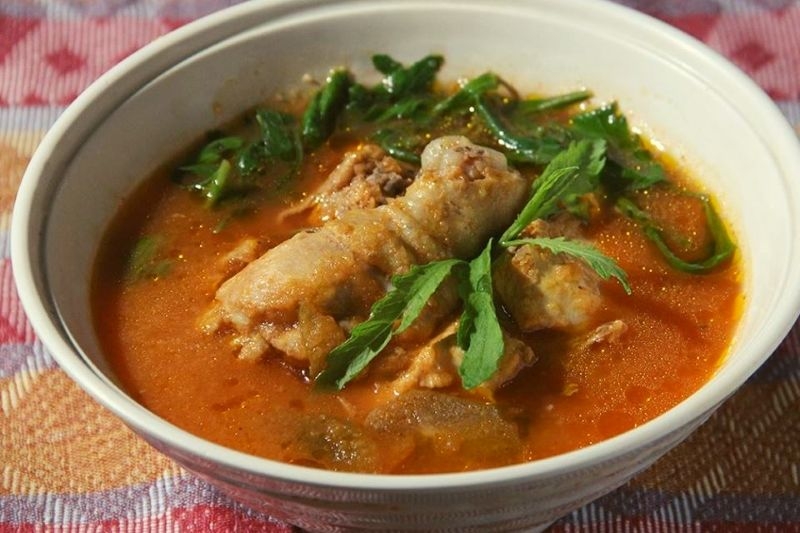 When you think about restaurants in Vigan City, you think heritage houses-turned-restaurants. Certainly, this is a reasonable expectation. After all, Vigan is most loved for its Spanish-Filipino architecture.
Kusina Felicitas is the epitome of all that Vigan is known for. Step inside, and you'll find a well-preserved abode built with 18th-century materials. Like all the other restaurants on this list, Kusina Felicitas offers the usual popular Ilocano dishes. But, this heritage restaurant takes it to the next level and experiments with merging flavours.
Order a plate of Pinakbet with Bagnet and a bowl of Pipian na Manok (a sour variation of kare-kare). Kusina Felicitas also offers dishes from different parts of the Northern region, including Abra, Ilocos Norte, La Union, and Benguet.
Address: 1 Bonifacio, Vigan City
5. Café Leona
If you want a remarkable food experience, head to Café Leona — a restaurant in Calle Crisologo that fuses Ilocano flavours with Italian and Japanese recipes. Try out the pinakbet pizza and bagnet-bacon maki! Even Japanese and Western tourists love this Vigan restaurant for its interesting fusion menu. Without hesitation, I'd say that Café Leona is definitely for adventurous foodies like myself.
Address: #1 Calle Crisologo, Vigan City
6. Coffee Break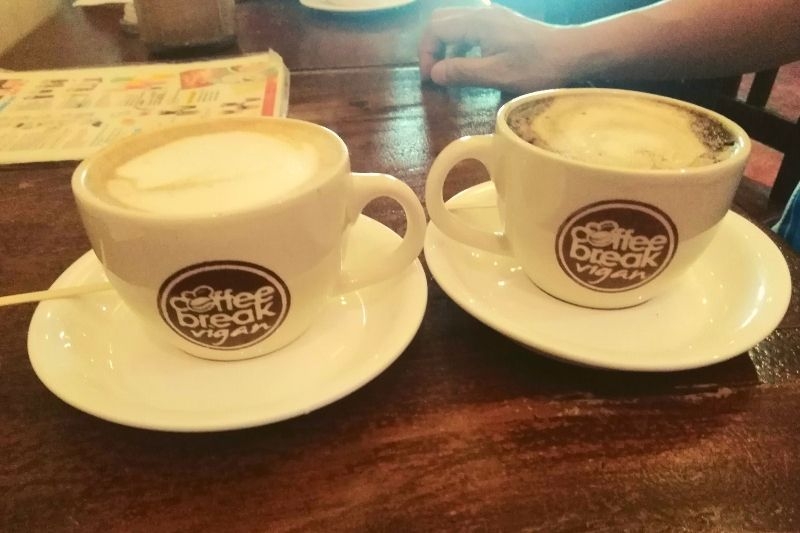 I first learned about Coffee Break when news broke that Ilocos Sur won Best Robusta Coffee in the 2018 Philippine Coffee Quality Competition (PCQC). Knowing that coffee beans weren't a popular Ilocano product, I was intrigued by the beans that won this contest. Based on my research, Coffee Break was the only café that had the award-winning Sigay Robusta coffee on its menu at that time. So when I visited Vigan, Coffee Break was inevitably on my list.
Unfortunately, Coffee Break's Sigay Robusta Coffee was sold out the last time I dropped by. Still, I was pleasantly surprised with the other beverages on their menu. Having gotten to order an 8oz-Americano (with free refill) for ₱45, I wasn't complaining at all! Of course, Coffee Break offered balikutsa (solidified sugar cane) as a sugar alternative — it's an Ilocano product, after all.
My cousin and my dad ordered Soya Coffee (₱65) and Rice Coffee (₱65) too, and both exceeded my expectations in terms of flavour. Another interesting item was the Kape De Cacao (₱90), made with locally-sourced tablea. (I vowed to chug a mug of that down when I return to Vigan. I just love cacao.)
Address: Salcedo, Vigan City
Also read: 10 Must-Visit Places in the Philippines for Specialty Coffee
7. 1995 Studio Café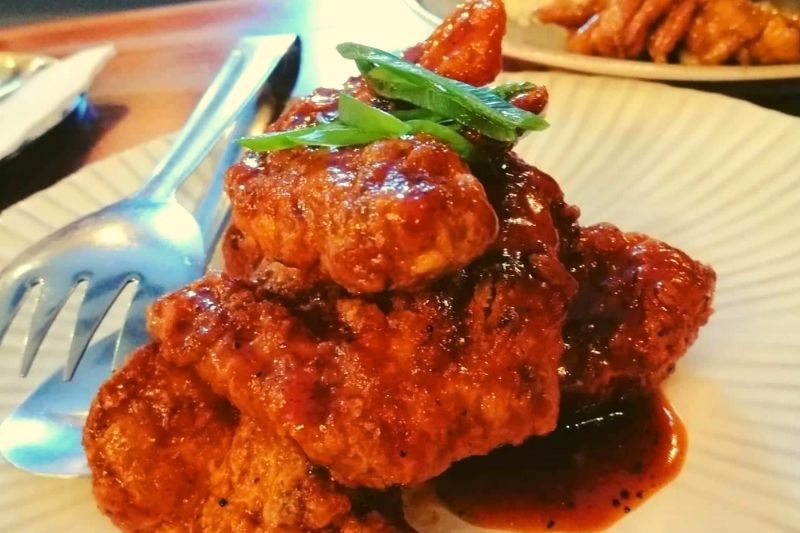 If you're strolling along Calle Crisologo with a travel buddy who isn't as eager to grab another bite of bagnet, then stop over at 1995 Studio Café first. According to my cousin Philip, 1995 Studio Café has one of the best chicken wings he's ever tasted. They offer various flavours, but as for Philip, the Honey Garlic chicken wings are the wisest choice.
Of course, you can still get your fill of Ilocano goodness here: They even have an Ilocano platter! I'd say this restaurant in Vigan is the best compromise for someone craving both local cuisine and a glass of milk tea. (We've all been there.)
Address: 14 Calle Crisologo, Vigan City
8. Toning's Store and Special Empanada
Probably the least prominent of all the food spots in this list, Toning's Store and Special Empanada is a humble stall in Tamag. It serves Batac empanada and Abra miki — perfect if you're searching for a wider variety of Ilocano food. Students of the University of Northern Philippines adore this empanada hub so much that they've found comfort in this particular brand of crispy pastry. If you're heading to Baluarte, Toning's is the perfect place to grab a quick and easy snack.
Address: Quirino Boulevard, Tamag, Vigan City
9. Angkong Seafood Restaurant
Aside from the Spaniards, the Chinese also left a big impact on Vigan. Unknown to most, the brick and wood structures in the city are actually resemblant of traditional Chinese architecture. After World War II, Chinese merchants flocked to Vigan to do business. Up until now, you will find that the majority of the residents in the city are of Chinese-Ilocano descent.
Surprisingly, the Chinese influence in the city didn't quite translate as well in terms of food. Angkong Seafood Restaurant claims to be the only restaurant in Vigan (and Ilocos Sur) that serves authentic Chinese food. Plus, the meals are all affordable — or as we like to say, Ilocano-friendly!
Address: 88 Burgos St, Vigan City
10. Café Bigaa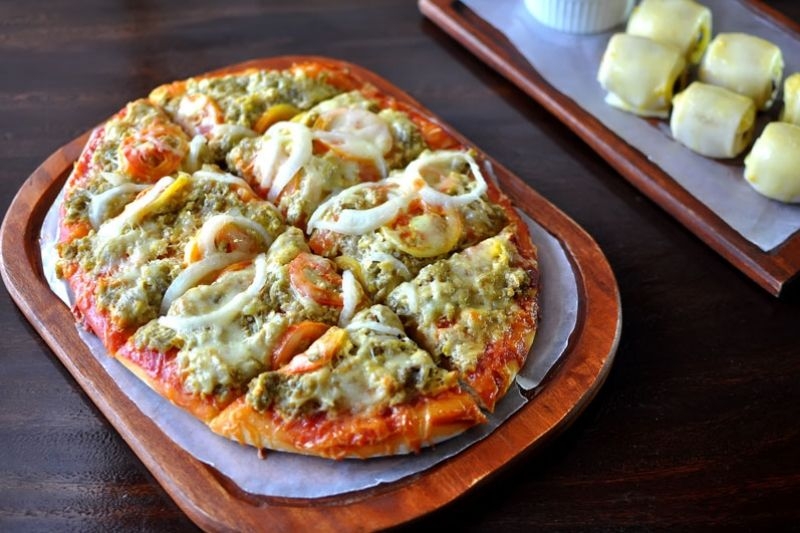 Speaking of Chinese, have you heard about the local legend of how Vigan City got its name? Rumour has it that the Chinese used to call the place "Bee Gan" — translating to "beautiful shore." When the Spaniards heard them say this, they pronounced the name as "Vigan." And the rest is history.
Another story from the rumour mill says that Café Bigaa got its name from the same phrase. With this, you'd know that the restaurant boasts of a history no other food spot can claim. While Café Bigaa has brought its lustre to this day, it has expanded since 1870. From a mere gastropub, it's now a full-blown fine dining restaurant in Vigan Plaza Hotel.
Café Bigaa serves everything you can ever wish for from a Vigan restaurant: from the basic Ilocano dishes to the fanciest platters. The health-conscious can enjoy a Vigan Salad, and the young can indulge in a serving of Bagnet con Bagoong. There's also the poqui-poqui pizza, the longganisa pasta, and the paella Ilocandia.
Can't decide on what to order? Get their Vigan Sampler, which has it all: bagnet, pinakbet, longganisa, pork dinaldalem, and sinanglaw.
Address: Plaza Burgos, Vigan Plaza, Crisologo, Vigan City
11. Kuboville
Have you ever experienced waking up in the middle of the night, hungry for some local delicacies? You're not alone. If ever you're wondering where to eat in Vigan City at the most random times, just head over to Kuboville. This open-air restaurant serves Ilocano meals 24/7. And while its ambience embraces the beautiful Filipino design, it serves sulit and masa-friendly meals.
Address: Salcedo Street, Barangay 3, Vigan City
12. Café Uno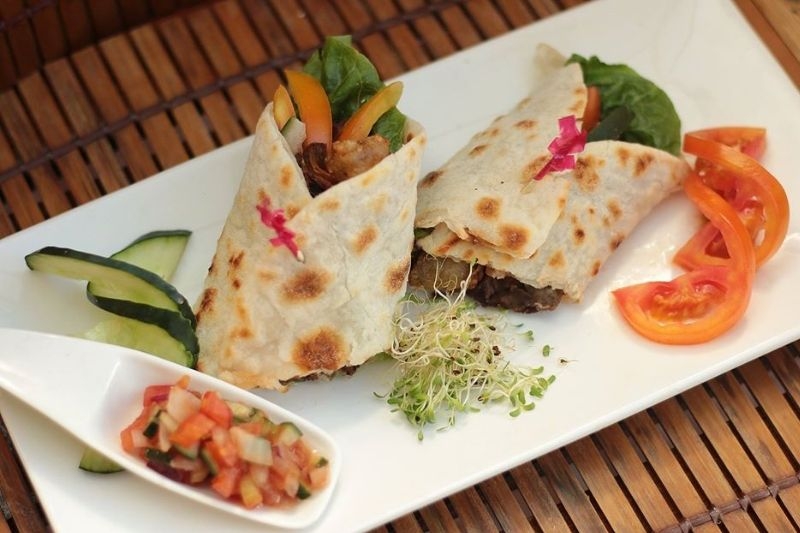 Another famed restaurant in Vigan, Café Uno is one of the tourist favourites for breakfast. It offers all kinds of silogs, from tapa Ilokano to danggit, for cheap. Yes, it's a pretty straightforward café — perfect for slow, sleepy mornings as much as for intimate late-night conversations. But if you're up for an adventure, go ahead and order the exotic adobo nga abuos (mountain ant eggs) or tokak (deep-fried frogs)!
Address: Grandpa's Inn, 1 Bonifacio, Vigan City
13. SmokEatz Grill and Chill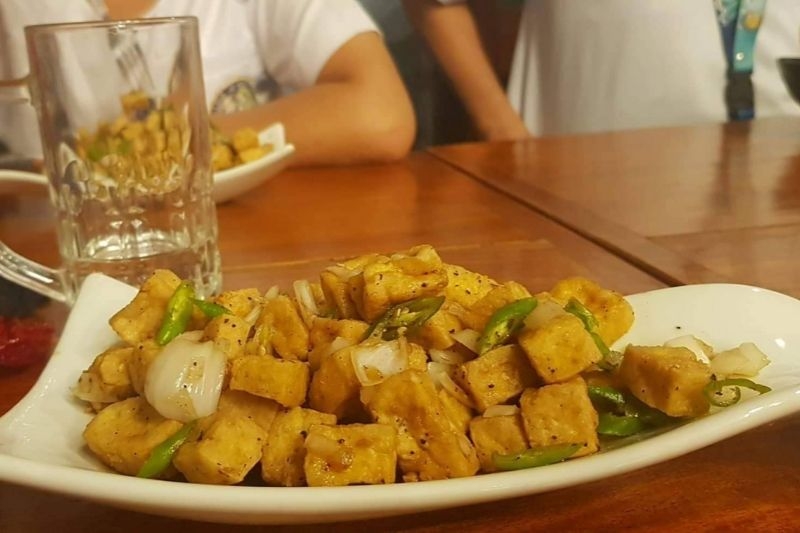 Another special mention by my cousin, SmokEatz is more of a local hangout spot than it is a tourist go-to. Nevertheless, this restaurant in Vigan serves delectable grilled meals for cheap. After their exams, students head to SmokEatz to order some beer with a very native pulutan — tokwa't bagnet. After you've exhausted all the touristy restaurants in Vigan, you can finally find some time to relax with your travel buds at SmokEatz. 
Address: Quirino Boulevard, Vigan City
14. Dario Ristorante
Wondering where to eat in Vigan City when you're looking for something a little fancier and family-friendly? Head to Dario Ristorante. As the main restaurant of Safari Hotel and Villas, it actually stands out for its appetising meals.
The Vigan restaurant serves a wide variety of gastronomic delights — from kid-friendly pasta and pizza to Ilocano staples like longganisa, poqui-poqui, and bagnet. Compared to the other restaurants on this list, Dario Ristorante is fairly new, so you can expect the area to be in mint condition. 
Address: Katipunan St, Vigan City
15. Tessie's Restaurant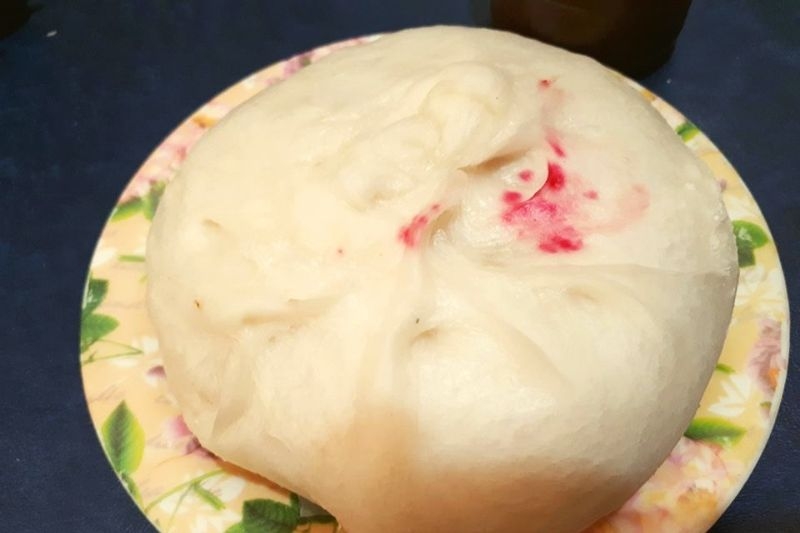 Indeed, Vigan City has its glamorous side. But if you're a traveller searching for budget restaurants in Vigan City, you can trust Tessie's Restaurant to satisfy your cravings.
At this two-storey carinderia-style eatery, you can expect to enjoy silog and budget meals that will only cost you ₱50 to ₱150. Most of all, Tessie's is best known for its huge, tasty, and affordable siopao and its lomi dish with kimchi.
Address: #52 Gen. Luna St., Vigan City, Ilocos Sur, Vigan City
Also read: 10 Things to Do in Vigan for a Complete Cultural Experience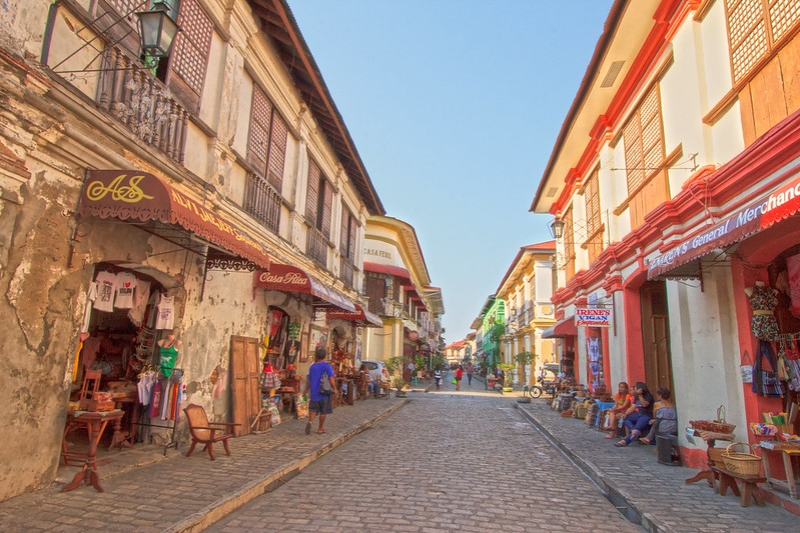 There's no doubt about it — this city is a blossoming food district. So the next time you happen to travel to the North, make sure to try out these impeccable restaurants in Vigan City! Brb, I'm going on a Vigan diet!