In need of a little more 'us' time? A couples' trip is a great way to reconnect and give each other some much-needed undivided attention! While anywhere becomes the perfect place when you're with the right person, why not head somewhere besides your usual spots like Boracay and Palawan? Keep scrolling for some not-so-typical romantic destinations in the Philippines!
Also read: 10 Signs You and Your Partner Should Travel Together Soon
1. Jomalig Island, Quezon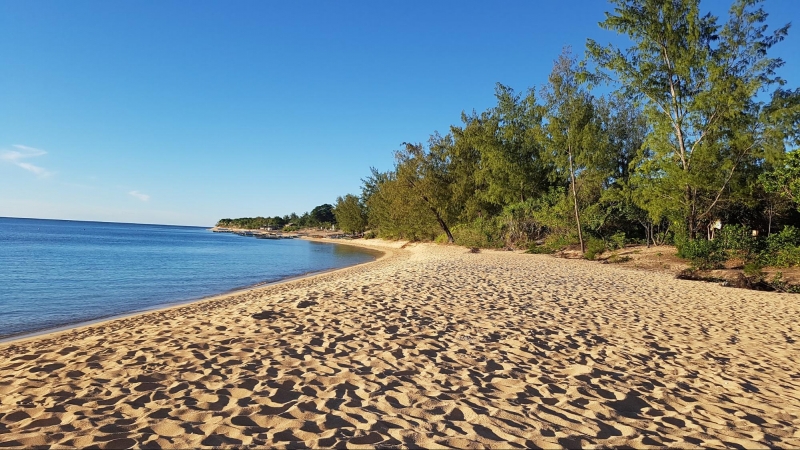 Do you remember the early days of your relationship — back when you wished you could spend every waking moment together? Rekindle your love and relive those moments by taking a trip to Jomalig Island! One of the country's under-the-radar gems, this secluded island is about seven hours away from Manila.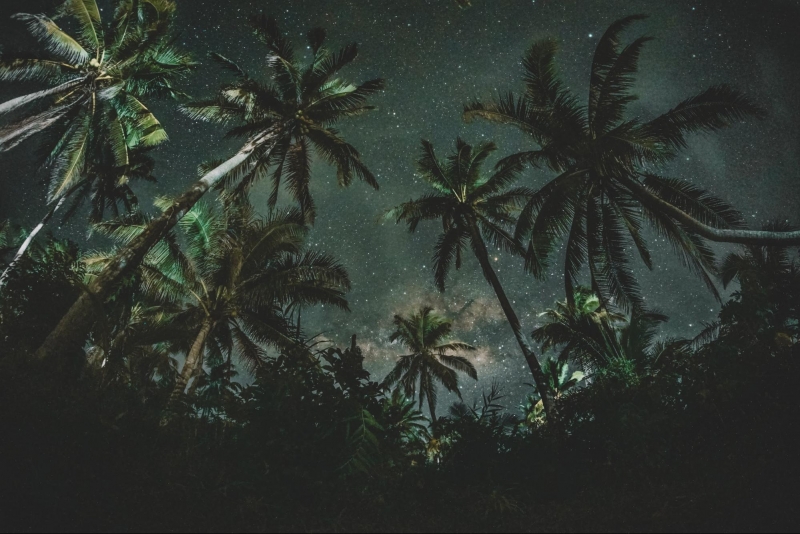 Home to unspoilt beaches and the starriest night skies, it's worth the long journey no matter who you're with. But with your significant other, those hours are sure to fly by quickly — especially if you're long due for some quality time. And even better? When you get there, it'll feel almost as though the whole island is yours!
2. Mt. Pulag, Benguet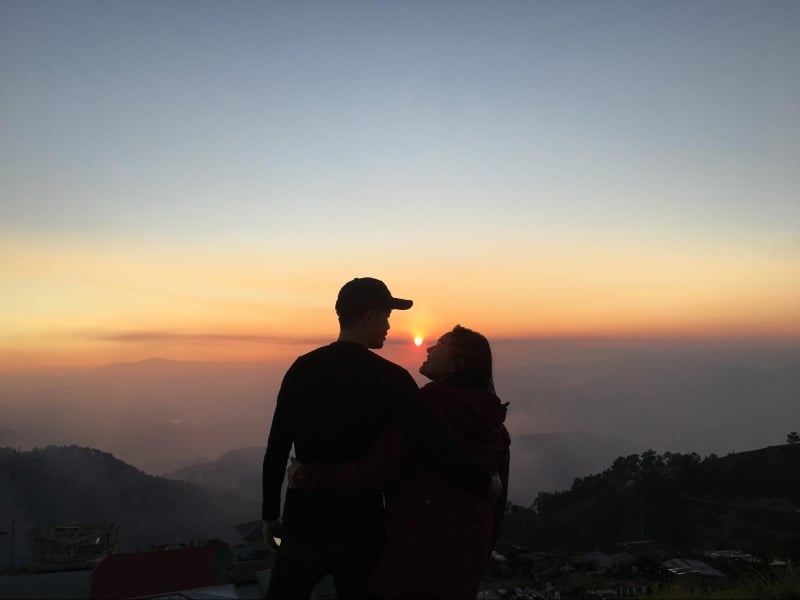 You already feel on top of the world when you're together — so why not (literally) take your relationship to greater heights? Mount Pulag is one of the country's most beautiful summits, and its breathtaking views surely make it one of the most romantic destinations in the Philippines.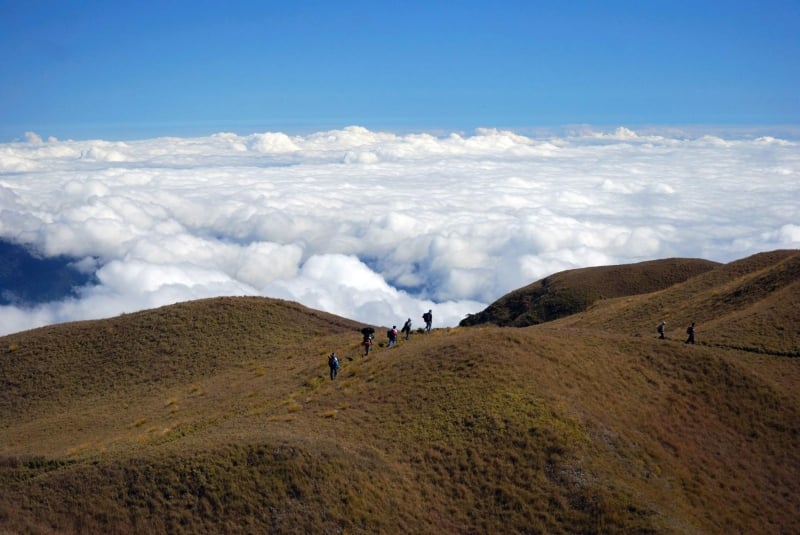 The lengthy uphill climb is a great chance to reconnect, plus the chilly weather offers the perfect opportunity to keep each other warm! That you can fall asleep (together!) under the stars doesn't hurt, either.
3. Anilao, Batangas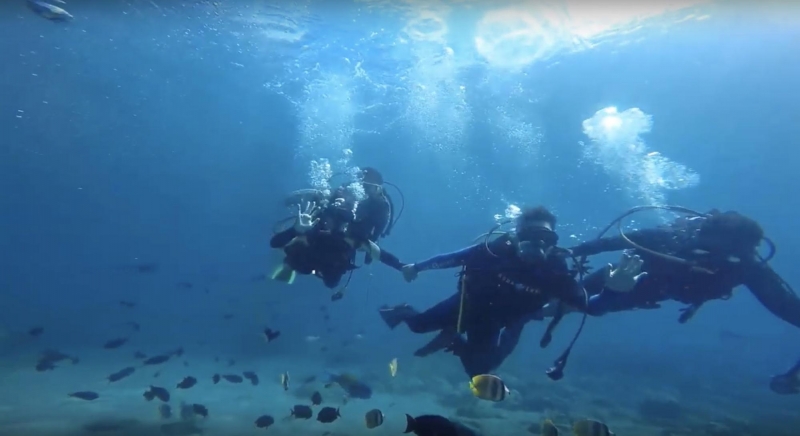 If you and your significant other are always up for an adventure, Anilao is a great pick! Whether you're seasoned divers or are simply interested in trying something new, a trip to this popular scuba diving destination will certainly be one for the books! Its stunning marine life is truly something you'll want to witness with someone special.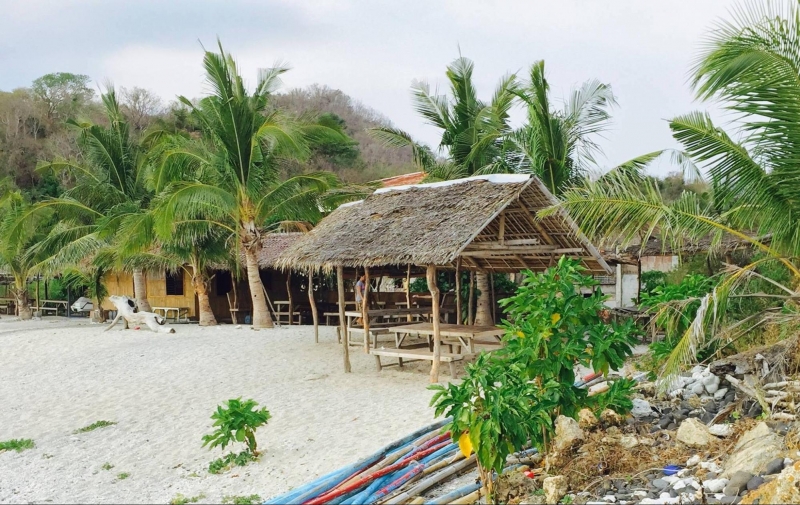 Another reason to love Anilao? You're not just limited to scuba diving and snorkelling, as some mistakenly believe. It's actually a beautiful place to go island hopping! The nearby islands are peaceful and non-commercialised — ideal for some intimate one-on-one time!
4. Alaminos, Laguna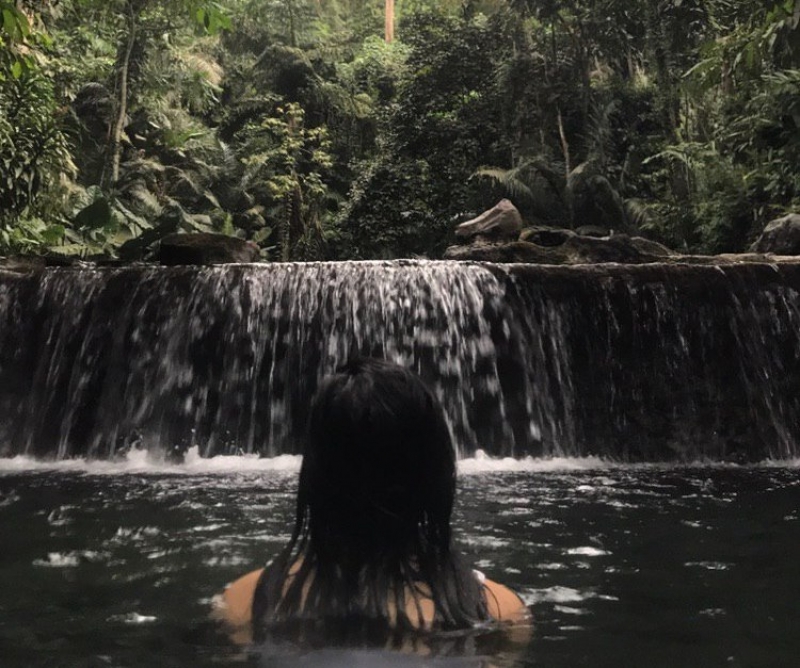 Do you and your special someone love exploring the best that nature has to offer? The small town of Alaminos is dotted with natural springs and rivers! Tucked in the middle of a lush rainforest, Hidden Valley Springs is a little slice of paradise that any nature-loving couple won't want to miss out on.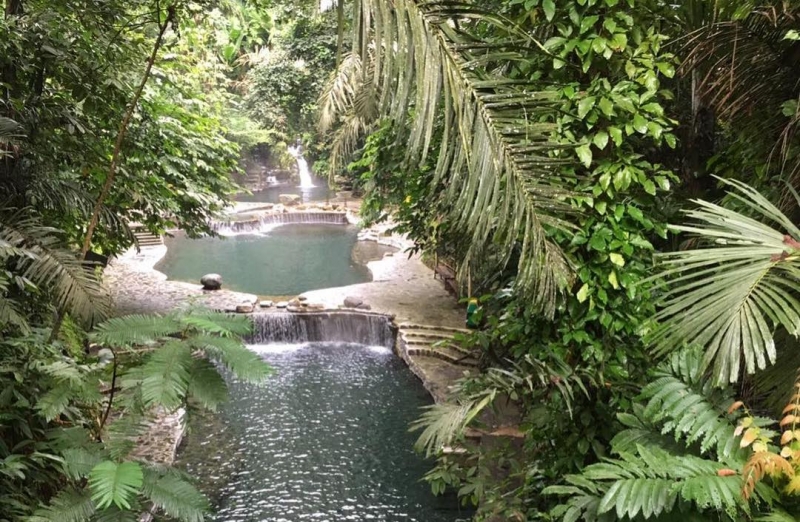 With its natural spring pools and tranquil ambience, it's certainly a romantic spot to relax and reconnect with your significant other. Plus, once you witness its breathtaking waterfalls, you won't doubt that Hidden Valley Springs is one of the most romantic destinations in the Philippines!
5. Baler, Aurora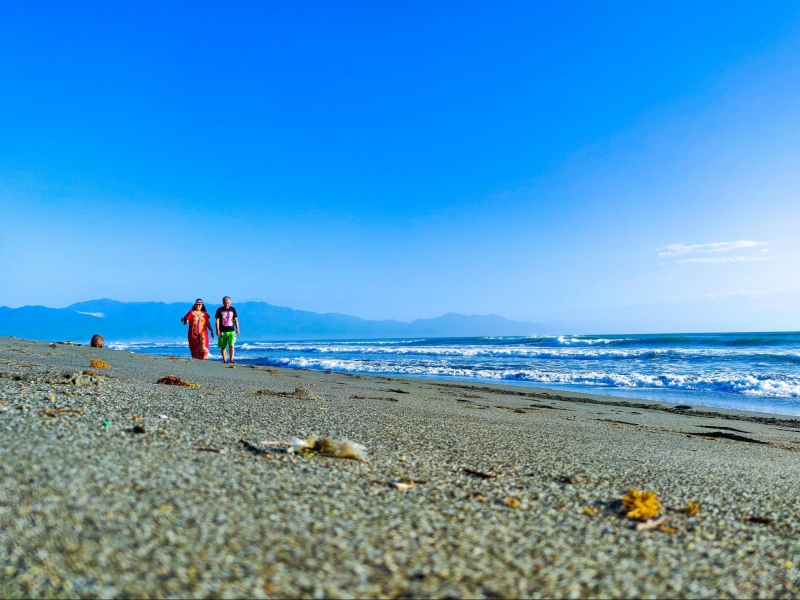 Are long road trips, beach days, and surfing excursions some things you enjoy as a couple? If so, Baler is definitely the place for you and your significant other. The long (but not uncomfortable) ride to the surf town is just the way to kickstart your romantic getaway! (After all, what's an ultimate bonding experience without a lengthy road trip?)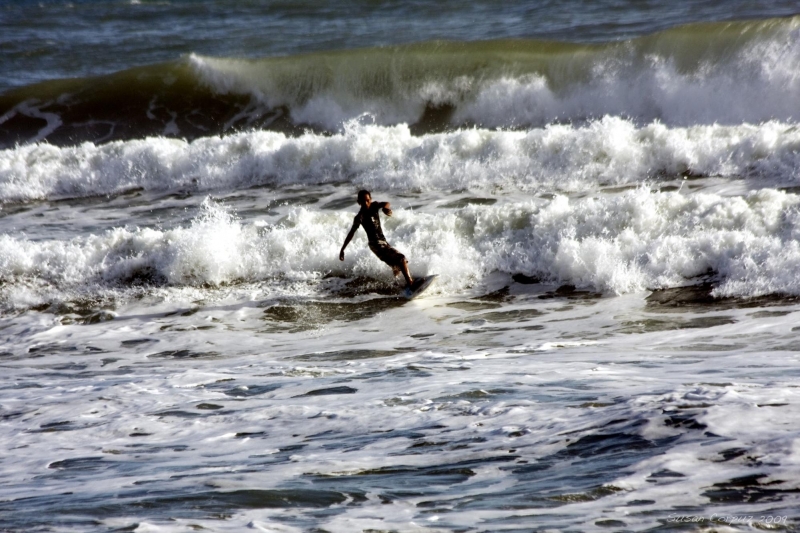 After a day of surfing and soaking up the sun, don't expect any wild beachfront parties. Instead, this serene escape is great for long walks on the beach and intimate talks under the stars. Sounds romantic to us!
6. Cebu City, Cebu
If you're a city couple through and through, Cebu offers a refreshing change of scenery. The city is studded with cafes, restaurants, and bars — enough to keep you busy from dusk until dawn! But besides your usual city attractions, you'll also find lots of ambient tourist spots like Terrazas de Flores, a botanical garden its very own picturesque cafe.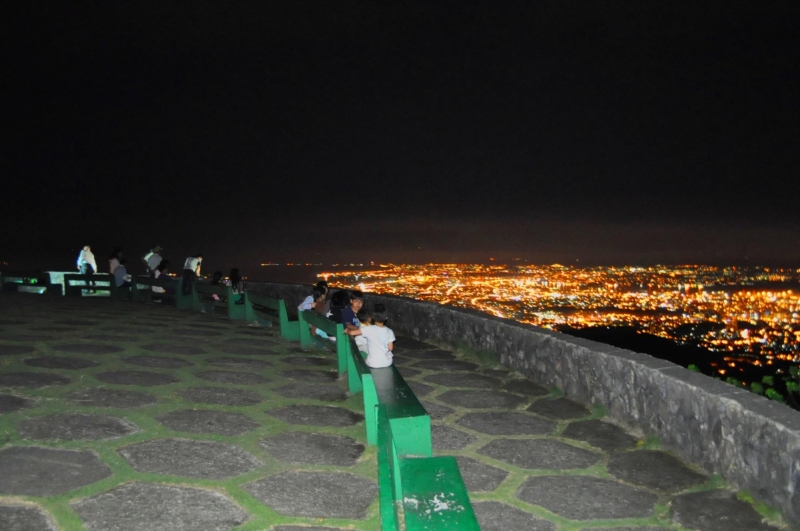 As for the highlight of your visit? An evening trip to Tops, where you'll witness the best views of Cebu's city skyline! You know what they say — nothing beats making it to the top when you have someone to share it with.
7. Siargao, Surigao del Norte
If you and your significant other can't get enough of tropical getaways, then we're pretty sure Siargao is already on your list of places to visit together! And with its dreamy islands, coves, and lagoons, how could it not be?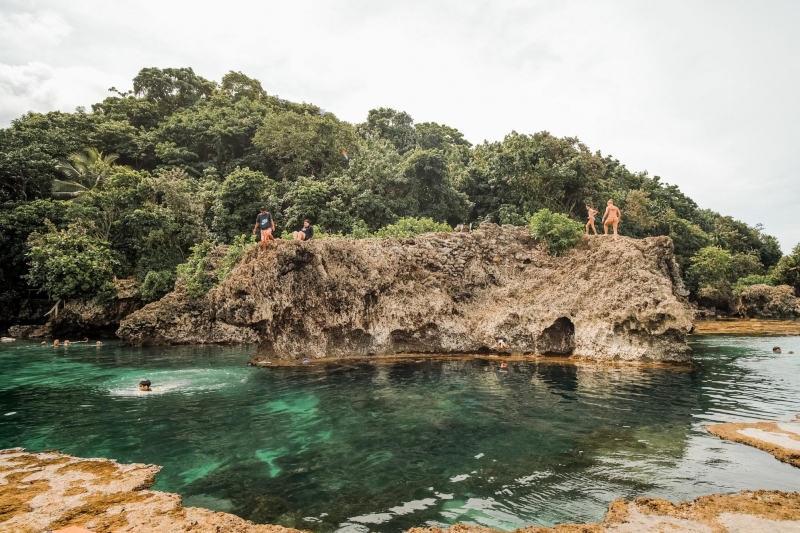 Whether you're looking for some adventure or a peaceful break from city life, you will definitely find it on this island paradise. Rent a motorbike and explore the vicinity; catch a few waves and go island hopping; or, explore General Luna's buzzing restaurant and nightlife scene. Whatever you decide on, this couples' trip will surely be one to remember!
8. Nueva Valencia, Guimaras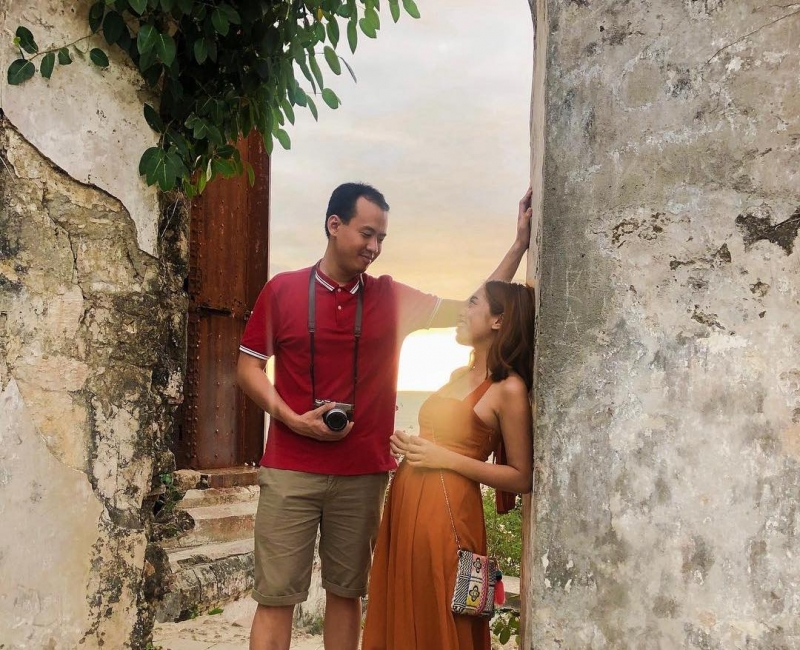 Love visiting historical places with your significant other? In Nueva Valencia, you will surely fall in love with the Guisi Lighthouse — dating back to the 18th century, it's actually the second oldest in the country. With its charming ambience and stunning views, the lighthouse is definitely one of the most romantic destinations in the Philippines. It's actually a favourite spot for pre-nuptial shoots! (Hint, hint.)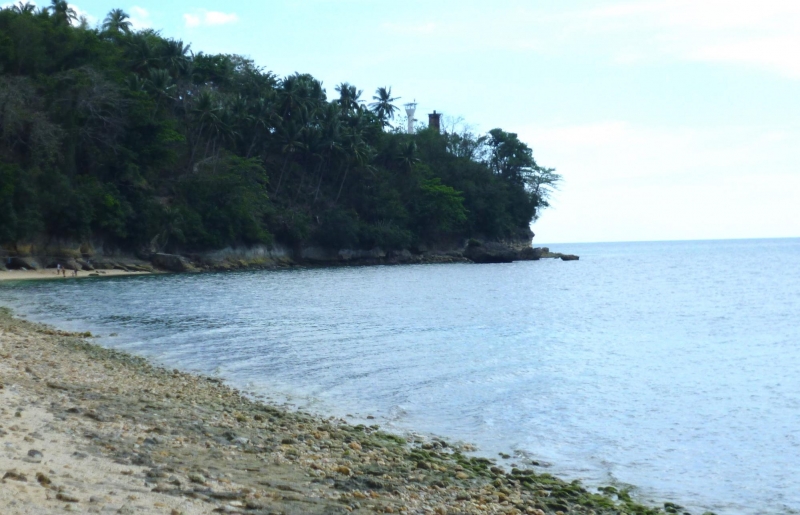 Just a 15-minute downhill trek from the lighthouse, you'll find Guisi Beach. Its rugged beachfront and rock formations make it different from your usual white sand beaches, but these qualities make up its charm. In addition, this quiet spot is also known for its clear waters — it's the perfect place to take a refreshing dip!
Also read: 10 Airbnbs in the Philippines That Will Make You Fall in Love
What are your favourite romantic destinations in the Philippines? Feel free to let us know in the comments section — we'll be more than happy to add your suggestions to this list!