Contributed by Dear Natalia
Living in a country with only two seasons, wet and dry, made me wonder about the feeling of experiencing winter. Thus, when I finally looked out the plane window and saw snow on the mountains halfway during my flight to Sapporo, Japan, I quickly felt the excitement in my heart. Sa wakas!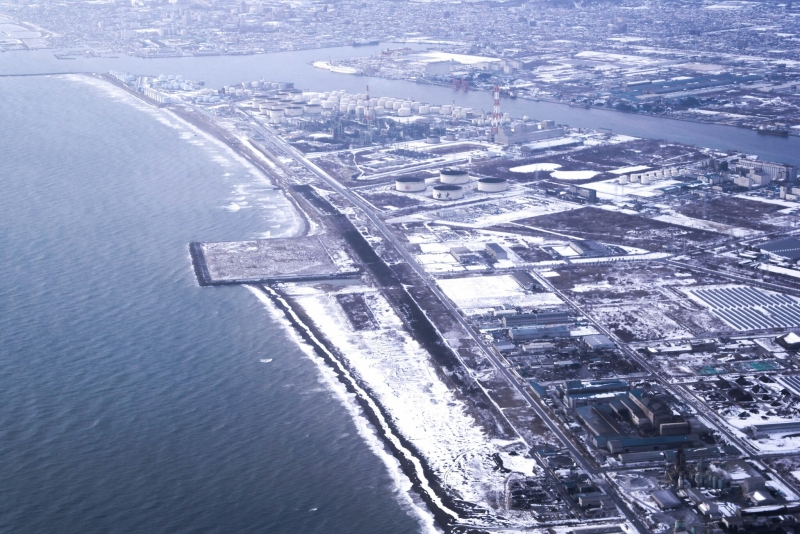 I thought I'd be best friends with this season, but it turns out it will be the other way around. I had two pieces of luggage, a hand bag and a laptop bag with me so going to the hotel on a wet and slippery road was a real challenge. To make it worse, I was wearing a pair of boots with two-inch heels. I wondered how locals manage to wear stilettos in that kind of weather.
Also read: 10 Kita Kita Filming Locations in Hokkaido, Japan Every Fan Should Visit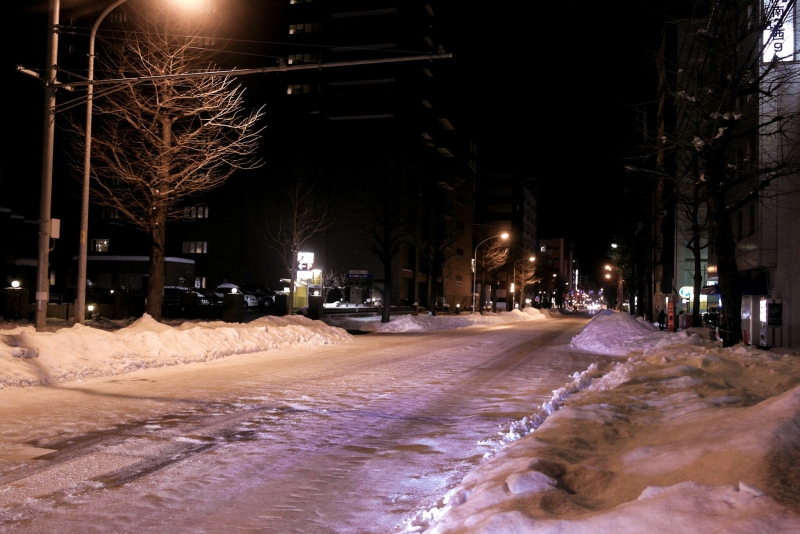 Nevertheless, as days went by, I started to enjoy the winter season, and eat some of the best cheesecakes I've ever had!
For my 5-day trip, here are the places I went to. Although this itinerary is not what I originally had in mind, I didn't regret anything in the end.
Day 1
Tanukikoji Shopping Street + Susukino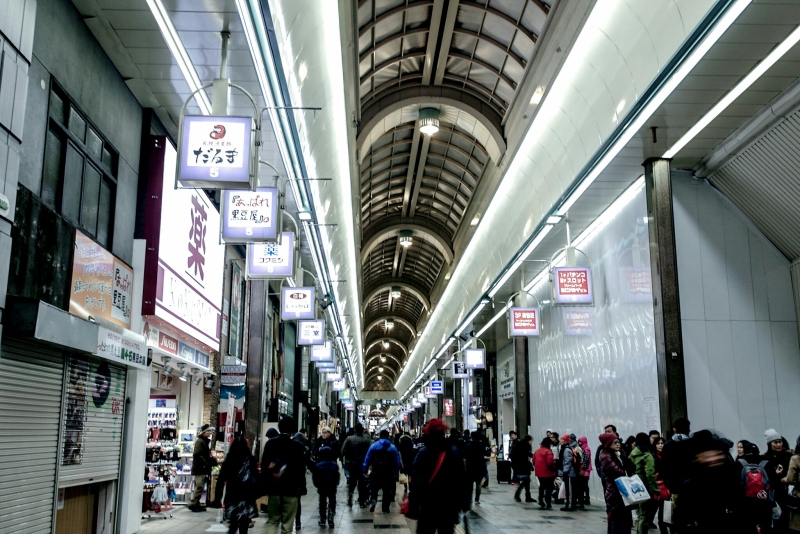 The street stretches six or seven blocks composed of pharmacies, shops and restaurants. Do not underestimate these pharmacies, however, as they can be a place for you to shop for quite affordable pasalubongs! You may also go here for the five-story Daiso where you can get transparent umbrellas, and Don Quijote. Both are great places to shop for almost anything you need! From chocolates (yay for assorted kitkat flavors!), clothes, electronics, kitchen needs, to cute socks. There are also shops where you can buy your quick snow shoe fix, or sneakers at ABC Mart.
How to go there: Via Odori Station or Susukino Station
Day 2
Clock Tower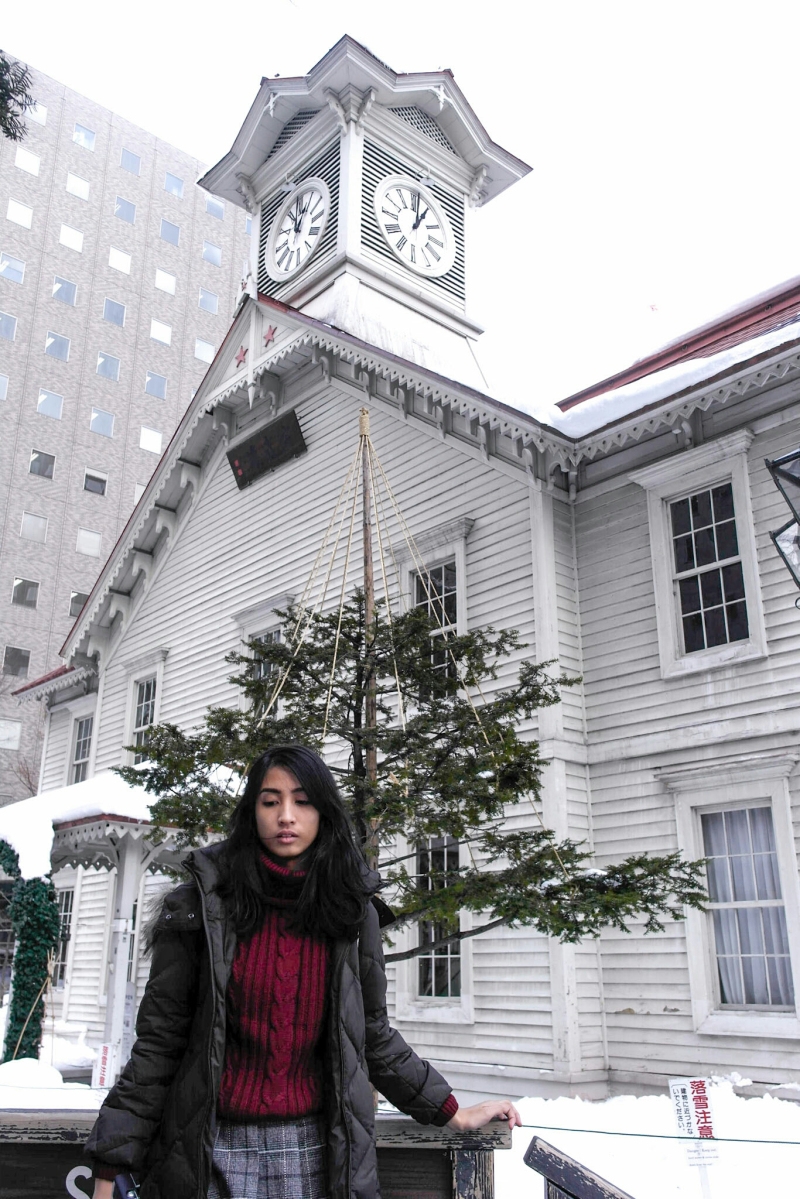 Built in 1878 originally for military use, it now serves as a museum that is open from 8.45am to 5pm. This is where you can get to know more about the history of Sapporo! If you don't speak or read Nihonggo, don't worry because English translations are also available in the exhibits. Just pay ¥200 for the entrance fee.
How to go there: Via Odori Station, Exit No. 7
Maruyama Koen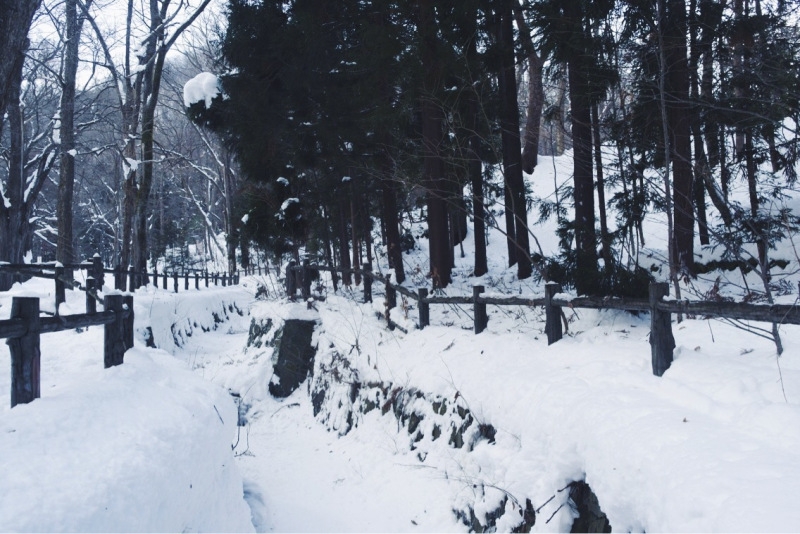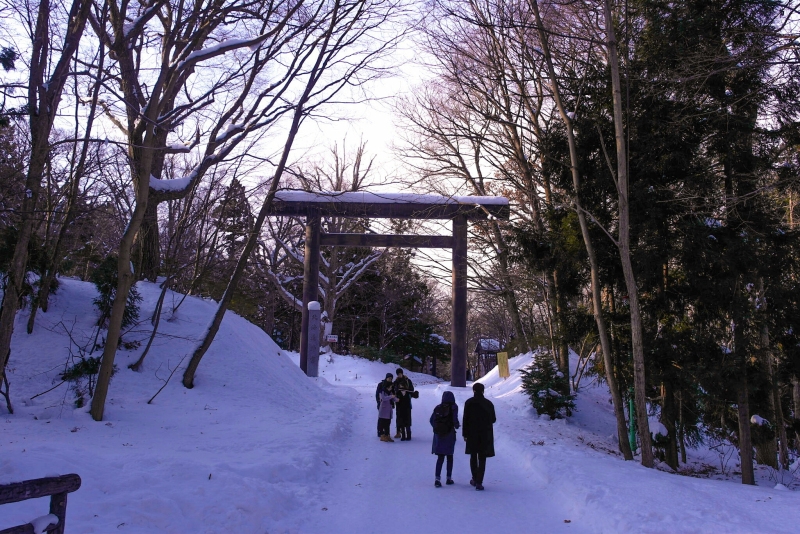 This houses both the Hokkaido Shrine and Maruyama Zoo! I went during the winter, so obviously, almost everything was covered in snow then.
How to go there: Via Maruyama Koen Station
Shiori Kobito Park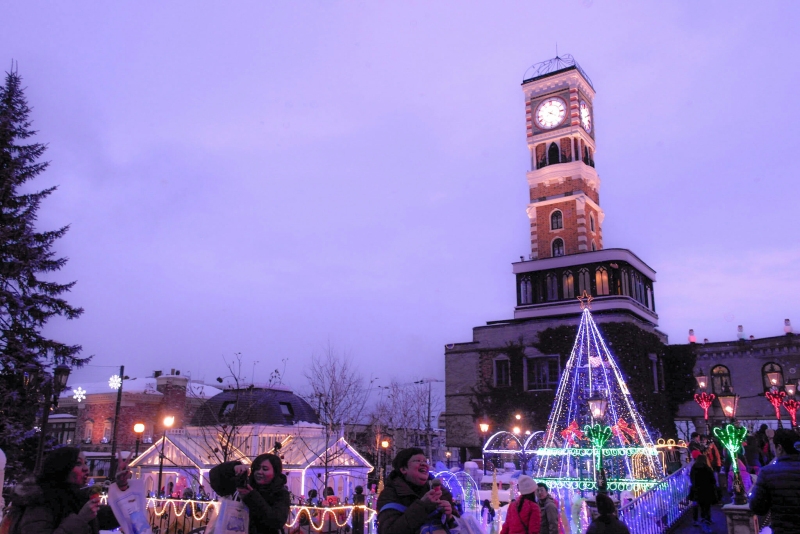 Whether you love sweets or not, you need to visit this place! Their white chocolate cookies are just so addicting. I actually bought some for my father, but ended up eating them myself before flying home. You can also watch how these cookies are baked and even bake your own ones in a workshop for an additional fee! Apart from the white chocolate cookies, Shiori Kobito also houses Winter Illuminations and a European cup collection. The park is open from 9am to 5pm and you just need to pay ¥600 for the entrance fee, which already includes the cookie activities.
How to go there: Via Miyanosawa Station. Wait until the last stop at the Tozai line, then take a 5-10 min walk.
Day 3
Teine Ski Resort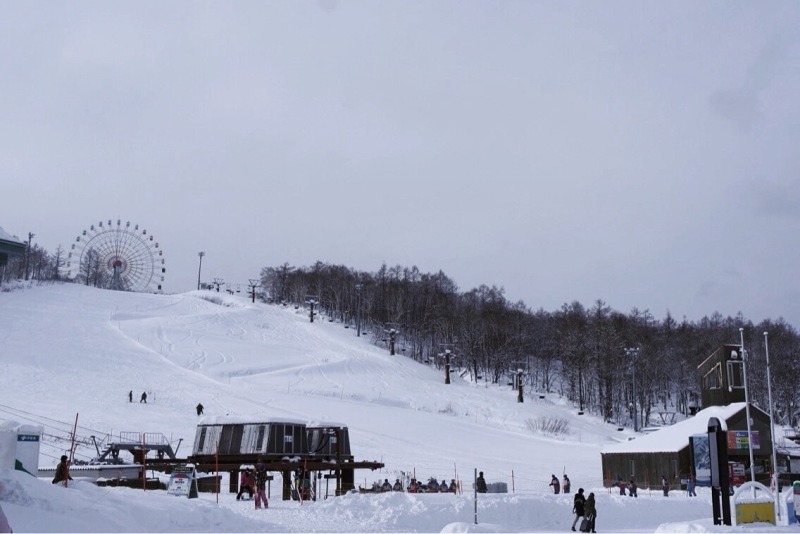 I didn't rent winter clothes due to personal issues and I also think they're quite expensive. So after skiing, my layered leggings (there were four of them) got a small hole maybe because of my falls. Other than that, it was such a fun experience! And guess who used the cable car to get all the way to the top of the hill? Me, of course. But only since I didn't know how to ski properly at that time. The slopes get more slippery in the evening so best to do the activity earlier in the day if you're a rookie. The following is a breakdown of expenses in the resort:
Lift: ¥3,800 for 4 hours, ¥4,200 for 6 hrs, ¥5,200 for the whole day and ¥2,000 for a night ski. For a single-use ticket, you will pay ¥360
Ski set: ¥7,900 for 4 hours (includes skis, boots, poles)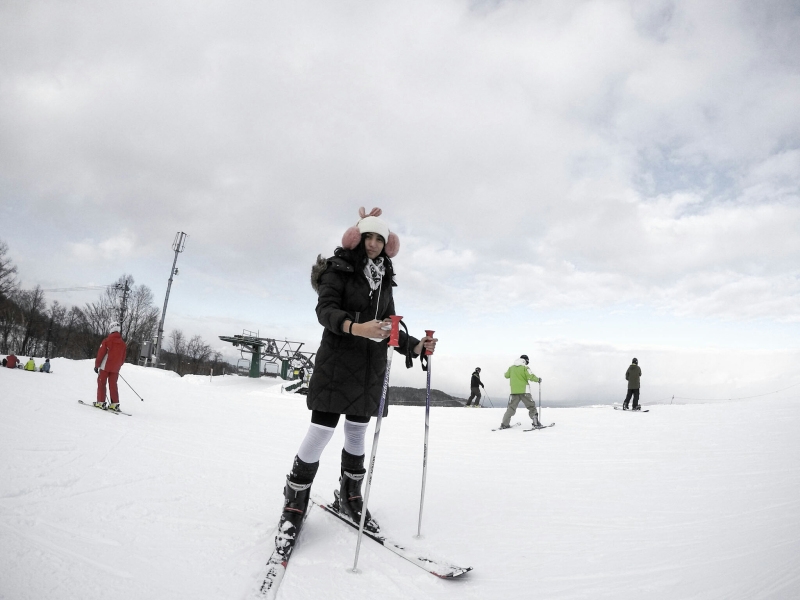 How to go there: Via Teine Station (JR Line) & JR BUS No. 70 (¥390). Always check the bus and train schedules. If you don't, you might miss your transportation and be forced to wait for an hour.
Day 4
Otaru
This port city is such a beauty! I can't think of any other word and way to describe it except how stunning it truly is. Here are more photos of its attractions to give you an idea.
How to go there: Via Otaru Station (JR Line) + City bus (¥750 for whole day and ¥220 for a single ride
Otaru Canal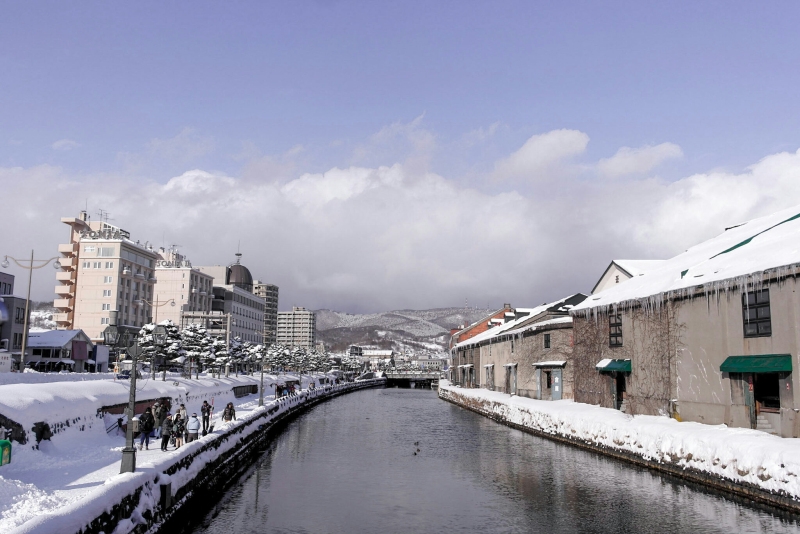 Restored in the 1980's, the canal now serves as a perfect destination for day strolls or romantic dates at night when you can watch the Winter Illumination at around 6pm.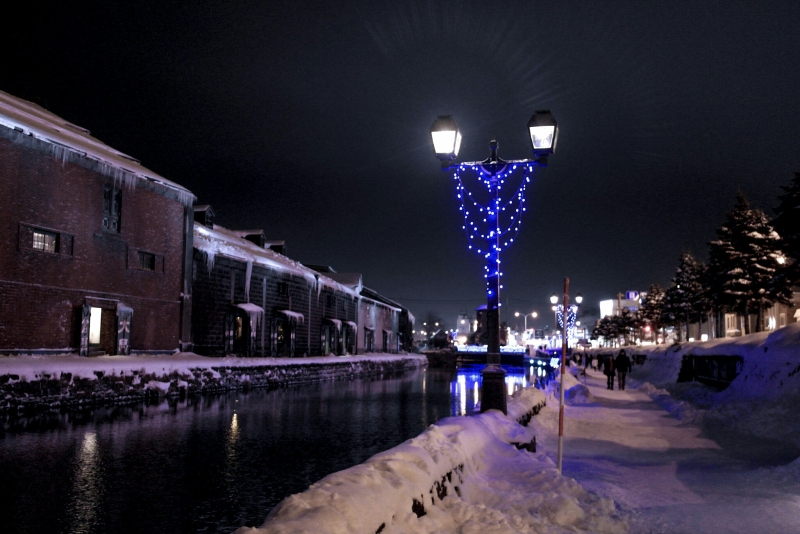 Sakaimachi Street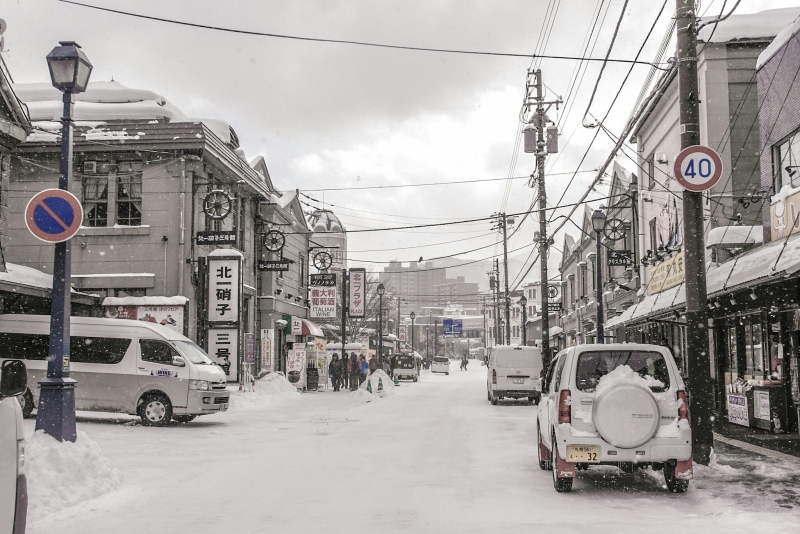 Just like Tanukikoji, this street has a variety of restaurants, souvenir shops, museums and fresh seafood options!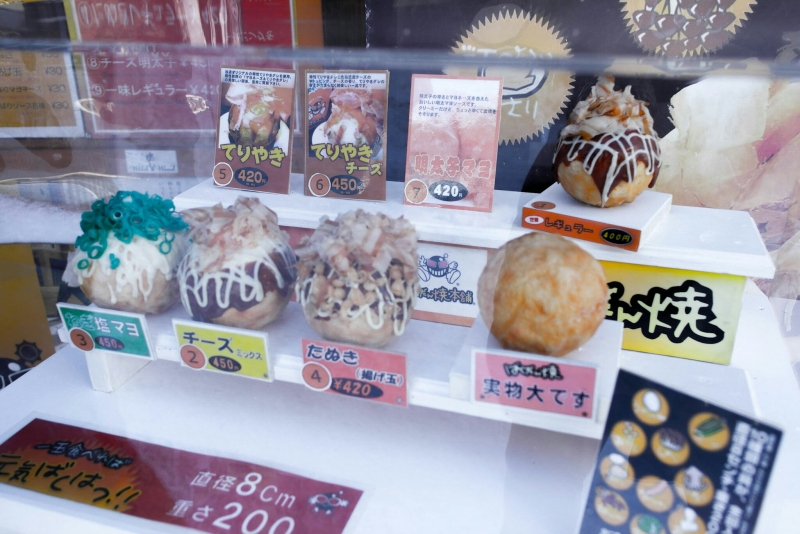 Music Box Museum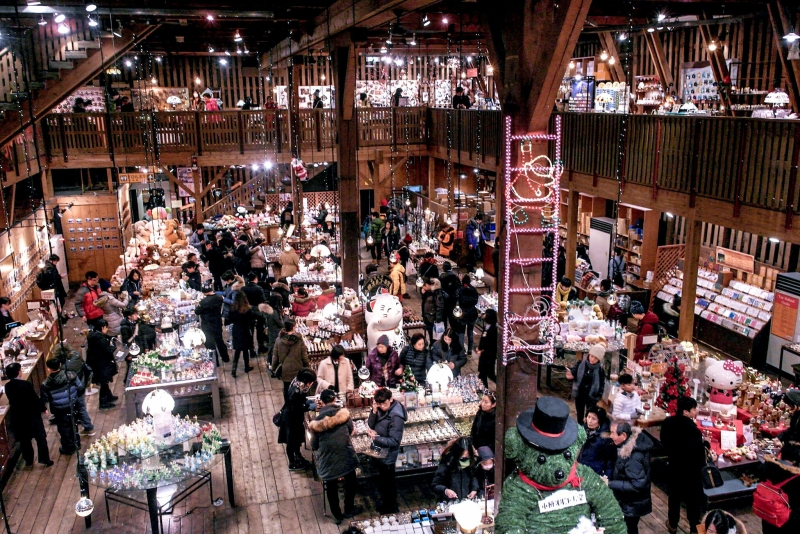 This is another one of my favourites during the entire trip. Although I didn't buy anything, I really adored the Ballerina Music Box. Located along Sakaimachi Street, the museum offers FREE admission and is open from 9 to 6pm.
Le Tao
Also located along Sakaimachi Street, this popular sweets store has the one of the best cheesecakes!
Mt. Tenguyama
Mt. Tenguyama has a ski area, a wonderful view of Otaru, a restaurant and different activities you can enjoy from 9am to 9pm depending on the season. As for me, I suggest going here during the winter season but be sure to be here before 4pm since it's already quite dark around 5pm.
How to go there: City Bus + Cable Car (¥1,140)
Day 5
I went skiing again but also made sure to spend more time with these attractions.
Odori Park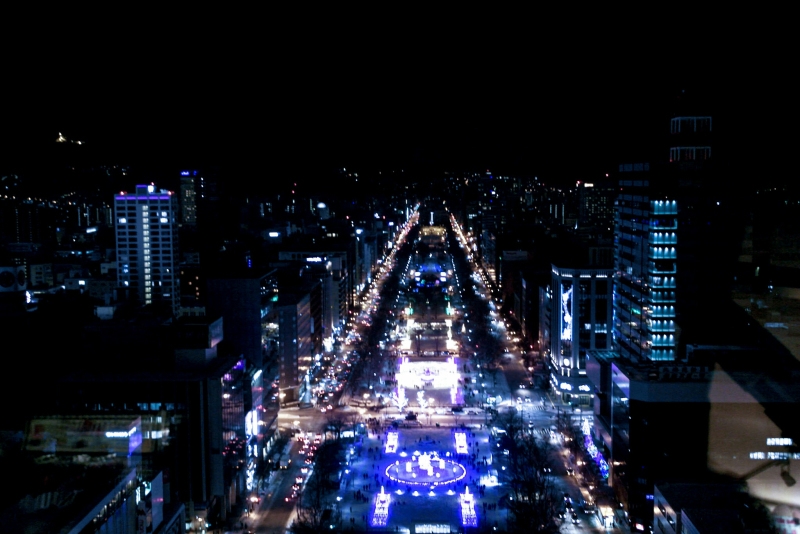 This is also one of the better places for to watch the Winter Illumination in the evening! And what's more, the park offers FREE entrance to all travellers.
How to go there: Via Odori Station
German Fair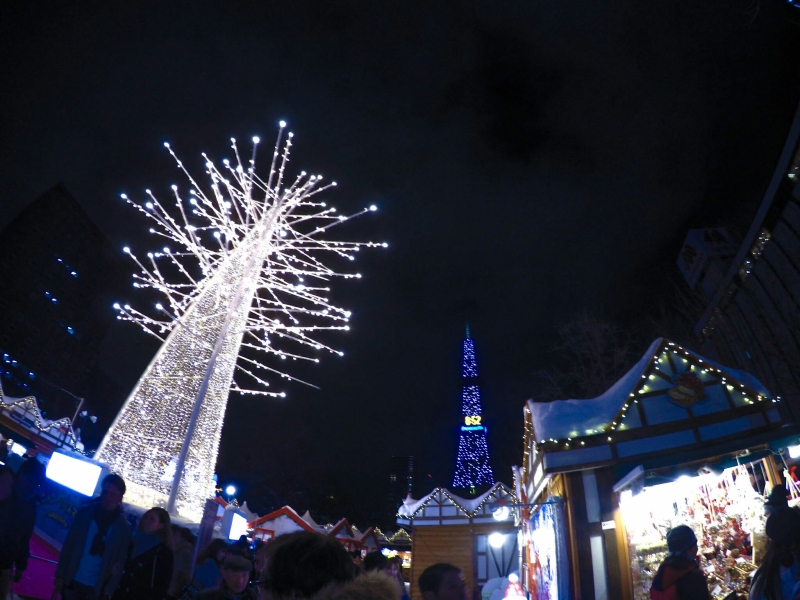 Found  in Odori Park, you can stroll here and buy (o simply look) at these great finds. You can also enter here for FREE!
How to go there: Via Odori Station
Sapporo TV Tower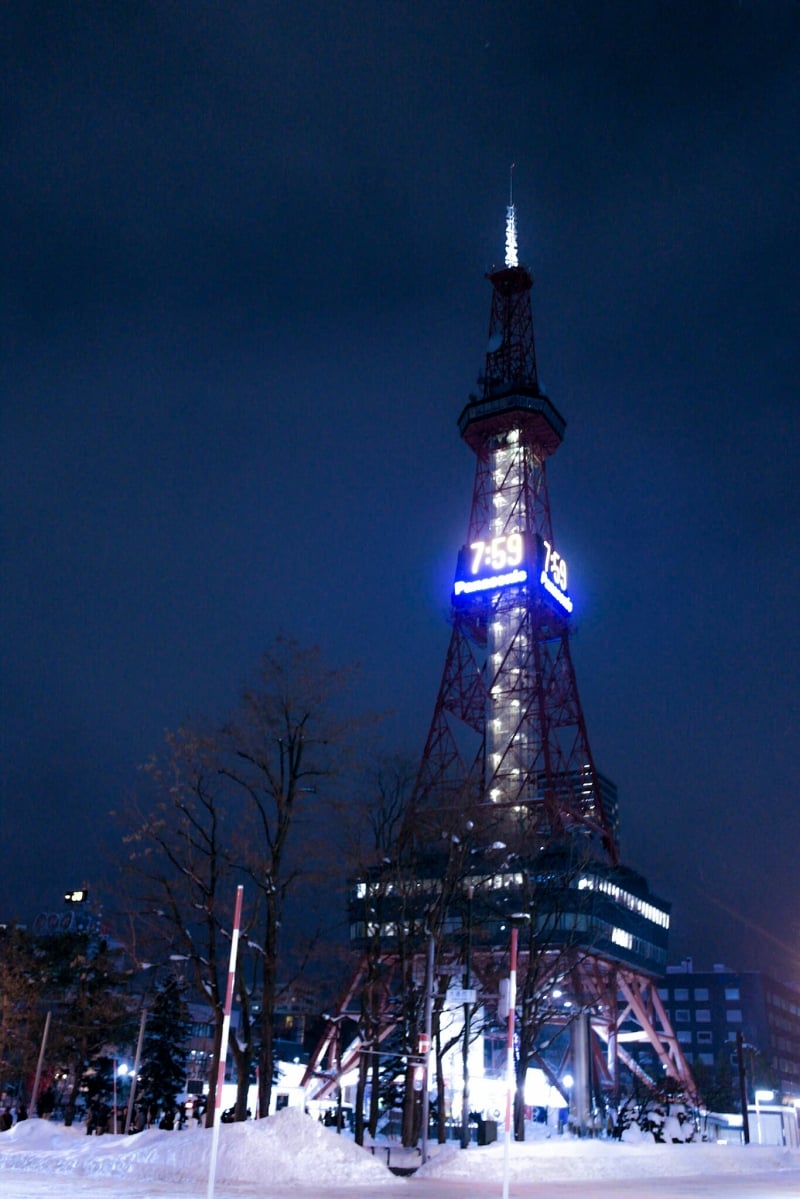 Standing approximately 90 metres inside Odori Park, the tower can be accessed by tourists for a fee of ¥720. It also has an observation deck from where you can admire some of the sights in the park and nearby areas.
How to go there: Via Odori Station
Other places to visit
If you have more days to spare, I suggest you visit the following places as well. Some were originally part of my itinerary, but I decided to cross out due to the cold weather plus, I wanted to go back to skiing!
In Sapporo
Mt. Moiwa
Sapporo Beer Museum – free entrance!
Historical village of Hokkaido
Historical museum of Hokkaido
Okuruyama Observatory
Government Building of Hokkaido
In Otaru
Otaru Museum
Museum of Venetian Art
Bank of Japan Museum
Also read: 10 Must-Visit Attractions in Sapporo, Japan
Transportation, food and lodging
Food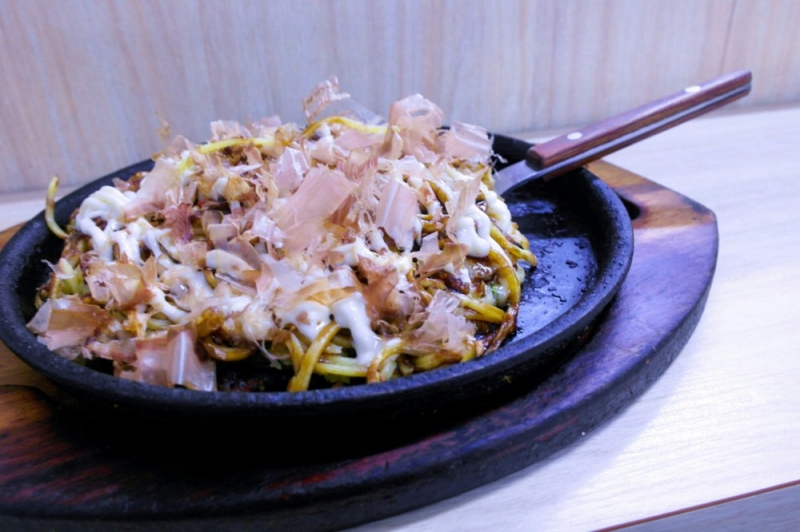 Cost: Roughly ¥8-10,000
Just like my stay in South Korea, I only ate at local restaurants and stalls during this whole trip. I suggest you patronize the local food of the country you're visiting as much as possible but don't deprive or starve yourself as well. Excluding South Korea, it's only in Japan where I can eat an entire cup of rice by myself. My favorite Japanese foods include dons and okonomiyaki, which I had for most of my dinners there. Yes, I can eat one order of okonomiyaki by myself. And no, I didn't dine in fancy Japanese restaurants.
Transportation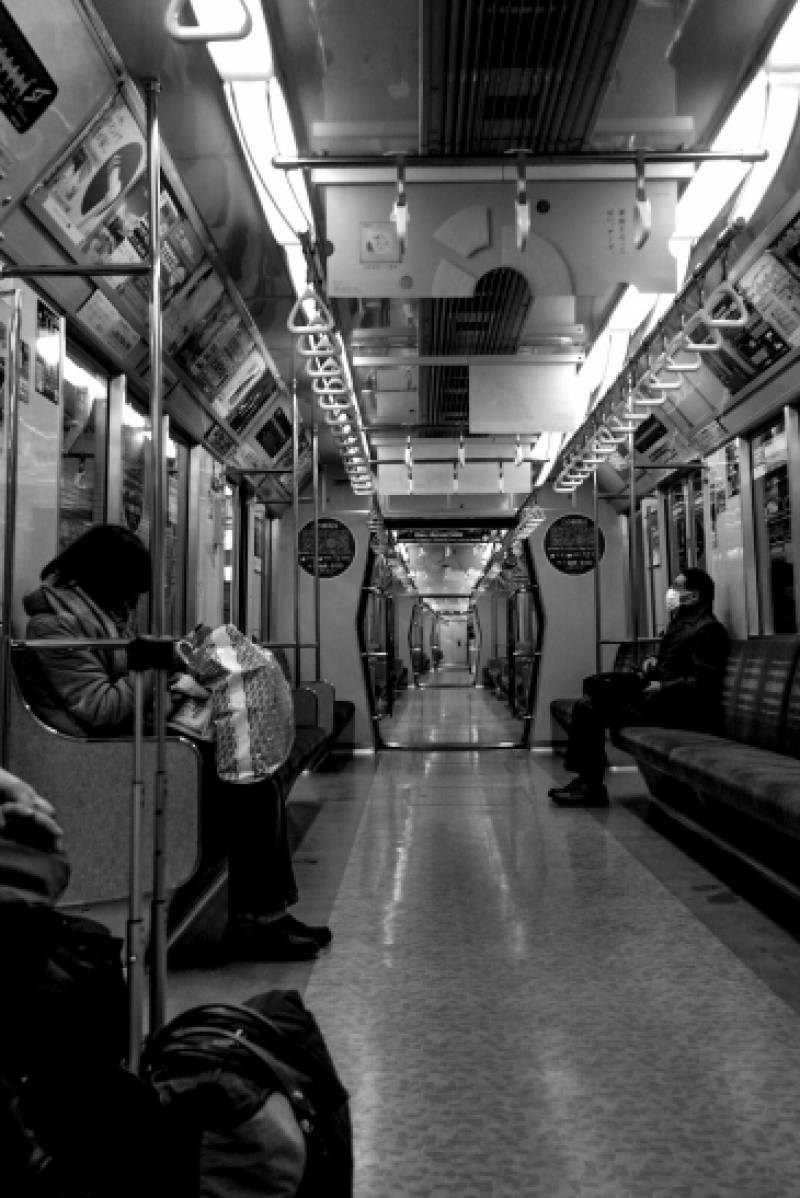 Cost: Roughly ¥8-10,000
Transportation depends on where you are coming from, or where you're staying. In my case, my flight going to Japan didn't depart from the Philippines so I no longer included my flight and terminal fee. Hence, this transportation estimate is only for my local travel in Hokkaido. While there, you can actually walk from one site to another.
Accommodation
Cost: ¥8-15,000 Yen for dormitories and single rooms
Try out Booking, Agoda and other third party booking sites and check rooms depending on your budget and preferences. Most of them offer free cancellations but only until a given time. If you prefer, you can also go for an Airbnb depending on your preferences and budget.
More tips
Get a reloadable train card. You may use your Icoca card from Osaka, Suica or Pasmo card from Tokyo and other select reloadable train cards from different parts of Japan. This reloadable card may also be used in konbinis or convenience stores!
Just like visiting a ski resort, visiting an attraction may not be suitable or favorable in every other season, so be sure to plan your dates thoroughly.
Pastries from Family Mart and Lawson are great for breakfast! Plus, they are more affordable!
I challenge you to eat and patronize local foods, restaurants and brands, if you'll be travelling soon to get more of the local experience.
Also read: My Early Winter Experience in Hokkaido: 5-Day Schedule & Trip Highlights
Will I go back? Definitely! And I hope you make your way there soon, too! Meanwhile, here's a video I made of my trip to give you more inspiration.