This June, head to the beautiful rainforests of Sarawak for an exciting weekend of music, culture, food, and fun as the vibrant Rainforest World Music Festival (RWMF) 2023 comes to town! Here's everything to know about this fun annual festival that brings together music and culture fans alike. 
What is the Rainforest World Music Festival (RWMF)?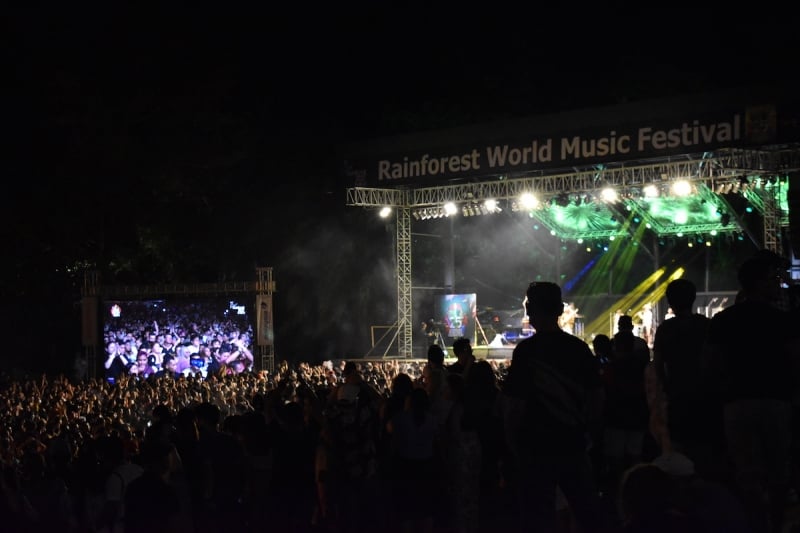 Marking its first full physical return since 2019, RWMF 2023 will be taking place from 23–25 Jun 2023 in Kuching's Sarawak Cultural Village. Over the years, this annual three-day music festival has grown into a world-renowned international music festival, featuring a wide range of unique experiences. 
What makes the Sarawak Rainforest World Music Festival so special is that it provides a platform that highlights the many different genres of music from around the world, and allows music lovers to experience different musical cultures beyond what they are used to. For first-timers, expect a celebration of diverse musical performances, jam sessions, different musical and cultural workshops, as well as plenty of good vibes, cultural crafts, and great food.  
What can I expect at RWMF?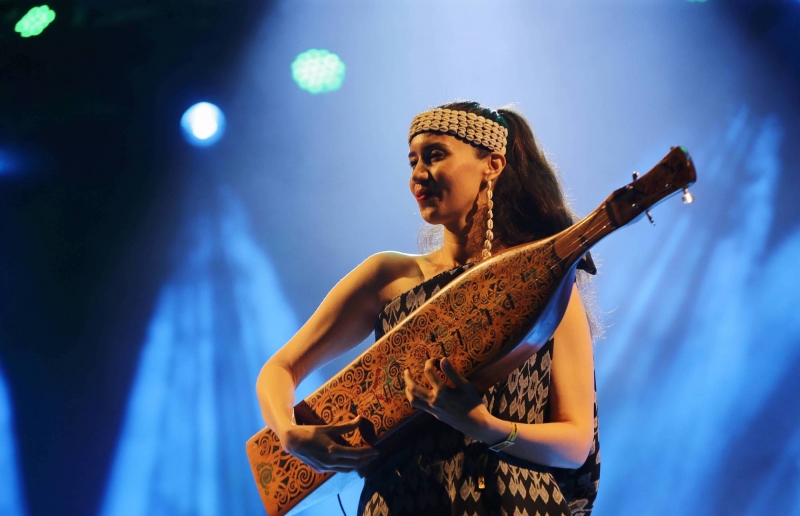 Over three days, the lineup at RWMF 2023 will feature 199 musicians from 12 countries, with performers from France, Jamaica, Tanzania, Iran, the Maldives, India, and more!
Apart from being able to check out both local and international up-and-coming acts, Sarawak Rainforest World Festival 2023 will also feature the musical talents of big names such as Grammy Awards winner, 'Gipsy Kings' featuring Tonino Baliardo from France!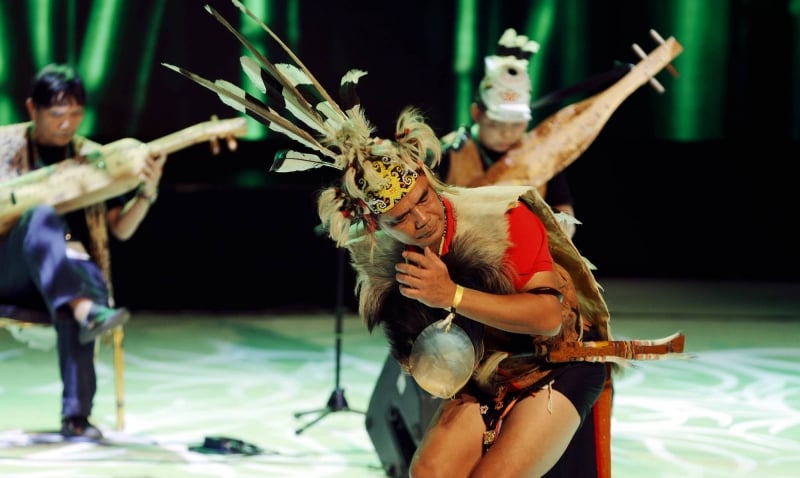 While everything from traditional music to world fusion and contemporary world music plays, explore the festival's cultural and craft displays. Of course, food stalls selling local Sarawak food will no doubt be a major hit as well!
Where will RWMF be held?
You may be wondering: Why is a "rainforest" festival held in Sarawak? Here's a fact: Did you know that rainforests take up 60% of Sarawak's land space, with many of these an estimated 140 million years old (i.e. some of the world's oldest rainforests)? 
Plus, with 31 ethnic tribes, Sarawak also thrives with cultural and food traditions unique to each tribe, as well as a plethora of unique music and instruments which will feature prominently during the festival. 
Simply put the Rainforest World Music festival isn't just an epic weekend of music. It is part of Sarawak's sustainable tourism initiative that not only offers visitors a fun time, but also highlights the beauty of Sarawak's rainforests, whilst also showcasing the colourful culture and music of its people.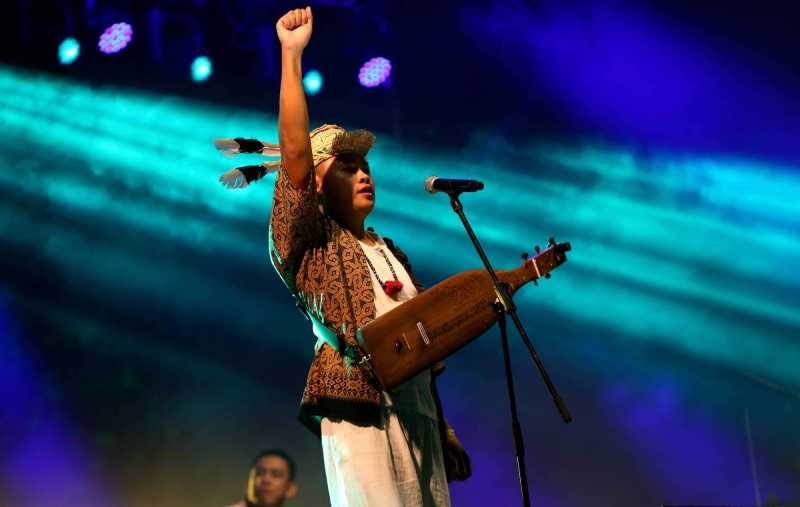 How do you celebrate such a flourishing cultural and natural scene? By hosting festivals where Sarawak's unique blend of modern and traditional culture, food, music, and religious practices come together. 
The Sarawak Cultural Village, an outdoor museum of traditional replica houses representing the major ethnic groups of Sarawak, has been the venue of choice for the Sarawak Rainforest Music Festival for years. Not only does the area provide an ambient atmosphere for music lovers to jam but it also introduces visitors to the unique culture of Sarawak in all its beauty. 
What else to do at Sarawak Cultural Village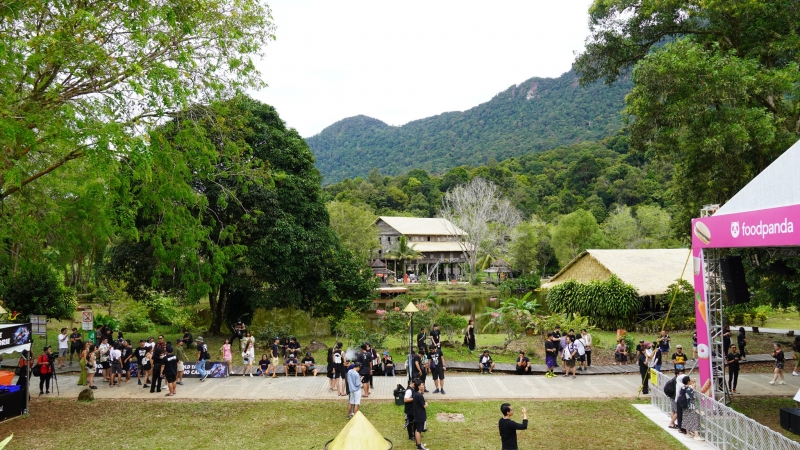 Apart from attending RWMF 2023, there's also plenty to do at Sarawak Cultural Village, even when the music festivals aren't in full swing.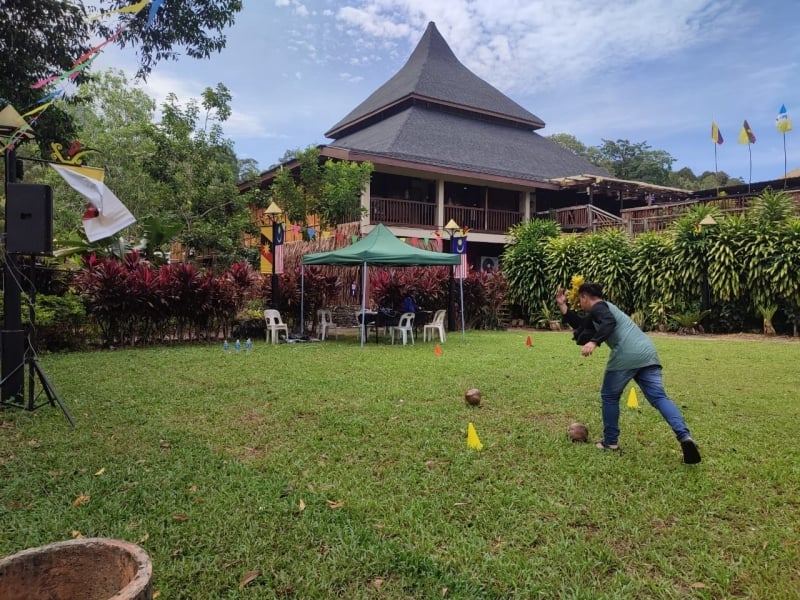 After all, this living museum is just a short distance away from the city centre of Kuching. Take a half-day trip to the village and spend an afternoon interacting with village staff stationed at each traditional building. Snap a photo with staff dressed in traditional costumes, then stay to try the traditional activities unique to the ethnic groups of Sarawak. These include processing local harvests like sugar cane and sago, playing traditional games, and having the chance to chat with a longhouse elder. 
Continue with more interactive experiences like a music or dance workshop, before heading to the Village Theatre to watch an award-winning dance troupe perform a multicultural dance.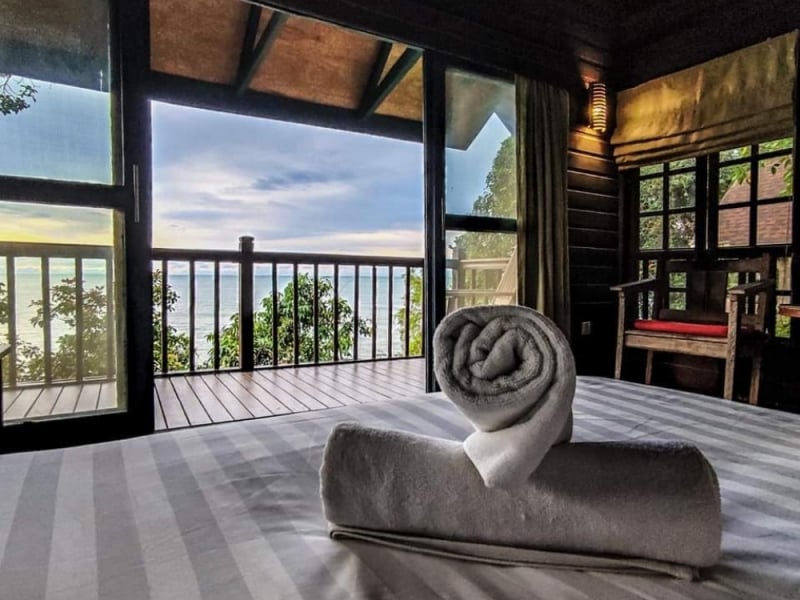 To make your trip even more convenient, the Sarawak Cultural Village is also located close to some of Kuching's best resorts, such as the Damai Beach Resort which provides stunning views of the majestic Mount Santubong, and Permai Rainforest Resort which offers a relaxing escape from the hustle and bustle of the city.  
Staying at these resorts not only allows you the best opportunity to relax and unwind but also gives you the chance to hike up Mount Santubong, one of Sarawak's loveliest natural wonders! 
Already got your ticket to Sarawak's Rainforest World Music Festival 2023?
Explore more of Sarawak while you're there by downloading the "Enjoy Sarawak" app. Simply spend above RM250 (with the over 140 travel and lifestyle packages available on the app) to redeem a RM100 voucher!
The offer is available from now to 16 Jul 2023.

---
Brought to you by Sarawak Tourism Board.