Palawan lovers have another reason to rejoice thanks to SkyJet Airlines! On 16 July 2019, SkyJet launched its inaugural flight from Manila to San Vicente! From now on, there will be direct flights from Manila to San Vicente four times a week without any stopover at neighbouring islands. Beforehand, it would take a flight to Puerto Princesa and a six-hour land trip to San Vicente just to see this municipality's natural wonders.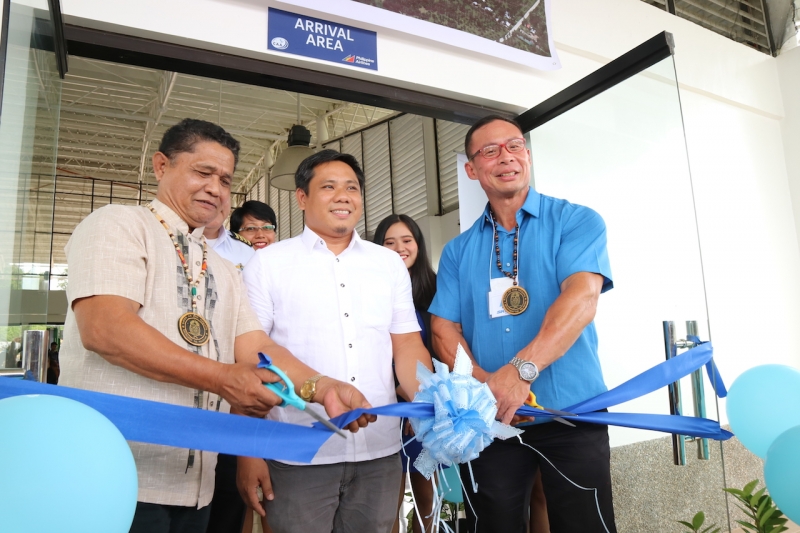 The event was attended by SkyJet Airlines CEO, Mr Patrick Tan, the Governor of Palawan, Hon. Jose Alvarez, the Vice-Mayor of San Vicente, Hon. Antonio V. Gonzales, and the Regional Director of DOT MIMAROPA, Mr Danilo Intong.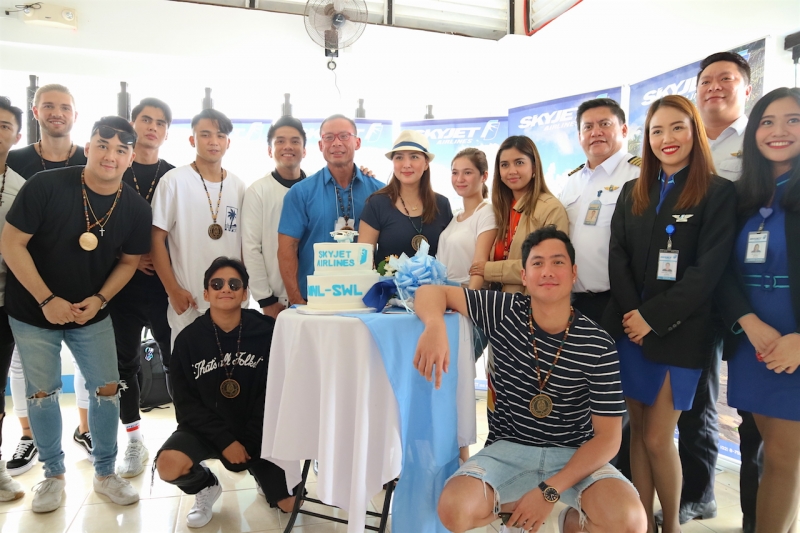 All guests on this special day were flown in from Manila on a Skyjet plane which was greeted with a water salute as it landed on the San Vicente runway.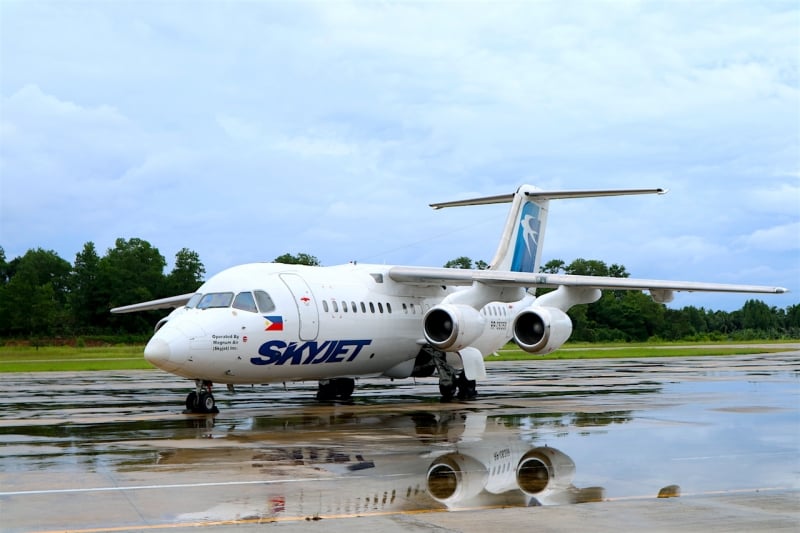 SkyJet Airlines CEO Patrick Tan shared just how special the launch of this new route was for a rising airline like SkyJet. "Right now, we're a boutique airline. We fly to the best destinations in the Philippines and develop tourism in Batanes, Coron, Boracay, Siargao, and now we're in San Vicente. We want to bring San Vicente up to the same level as Boracay and Busuanga. San Vicente is the most promising destination we see in the Philippines right now."
Also read: Exploring Coron, Palawan In 4 Days For Less Than ₱8,000 All-In
This is quite true! San Vicente has a lot to offer tourists who want to see the best of the Philippines. For one, San Vicente is home to Long Beach, which as you can tell by its name, is the longest beach in the country and the second longest beach in Asia.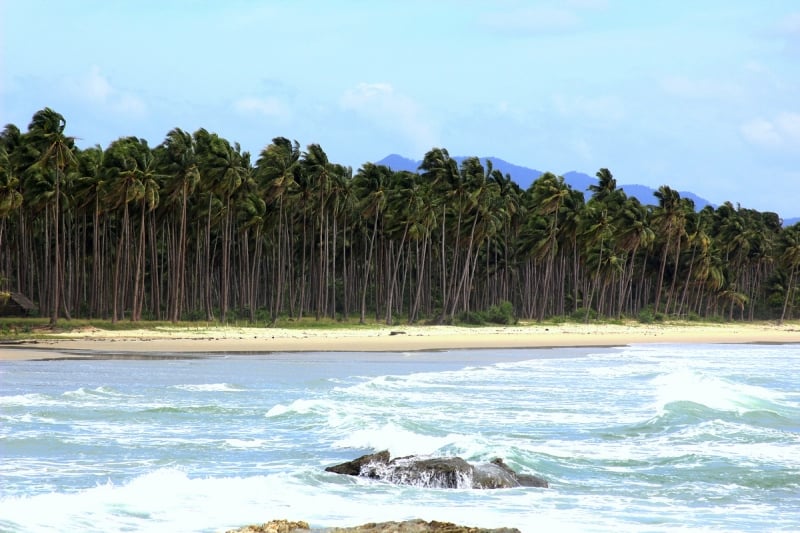 Long Beach is a 14-kilometre stretch of pristine white sand that encompasses Barangays Poblacion, New Agutaya, San Isidro, and Alimanguan. Not to mention, San Vicente holds the highest rate of biodiversity in all of Palawan with 23 out of 25 endemic species of Palawan found there. 
Other notable attractions in San Vicente include Port Barton, where you can snorkel in the day and stargaze at night, Paradise Island, where you can swim in secluded waters, and Naked Sandbar for the most picturesque and tranquil view of the sea.
Also read: How I Spent 3 Days In the Secret Paradise Of Port Barton In Palawan
Indeed, SkyJet's flights from Manila to San Vicente will have a strong impact on the country for the long weekends and summer vacations to come! Palawan has consistently been one of the world's best destinations for the last nine years and it's time to place San Vicente on the map right beside its treasured neighbours El Nido, Coron, and Puerto Princesa.
Manileños, now that we have more convenient access to San Vicente, it's better to book flights from Manila to San Vicente now so we can beat the crowd!
---
We would like to thank SkyJet Airlines for inviting TripZilla Philippines to their inaugural flight to San Vicente, Palawan.