Travelling to distant lands can be exciting. The farther you go, the more exposed you will be to different traditions, languages, cuisines, and cultures around the world. But, there's still this one downside to travelling across the globe: the long-haul flight. With the discomfort of having to stay put for hours, long-haul flights are usually dreaded by travellers. Not to mention, aeroplane seats aren't the most comfortable place to sleep in. Can you relate? Here are some tips that will help you sleep better on your next long-haul flight.
Also read: Hilarious Airplane Stories of Filipino Travellers
1. Choose the window seat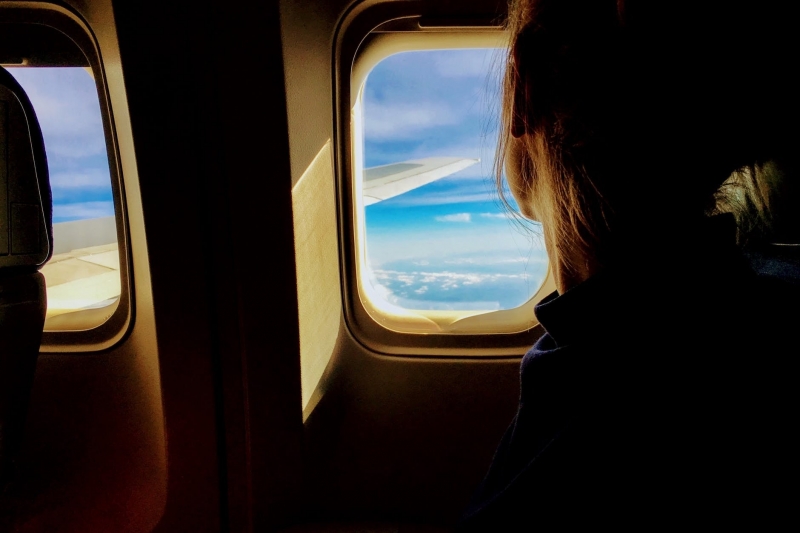 We all love the perks of the window seat. Not only can you view the outside world, but you also get a surface to lean on as you sleep. Added to that, you have control over whether you want it open or closed, so you won't have to worry about sunlight blinding you. Being in the window seat also guarantees no people passing by you, so you'll have a more undisturbed slumber.
Aside from booking a window seat, try to get a seat away from noise and aeroplane action. This being said, it is wise that you avoid seats near the lavatory, at the very front near the engines, and in the very back near the crew's lounge.
2. Use a blanket
Having a comfortable temperature can help your body rest better. If you don't want to pack a blanket in your carry-on, you can simply ask for a blanket from the crew. An additional tip is to put your seatbelt over your blanket so the cabin crew won't have to wake you up when the seatbelt sign turns on.
3. Use an eye mask and earplugs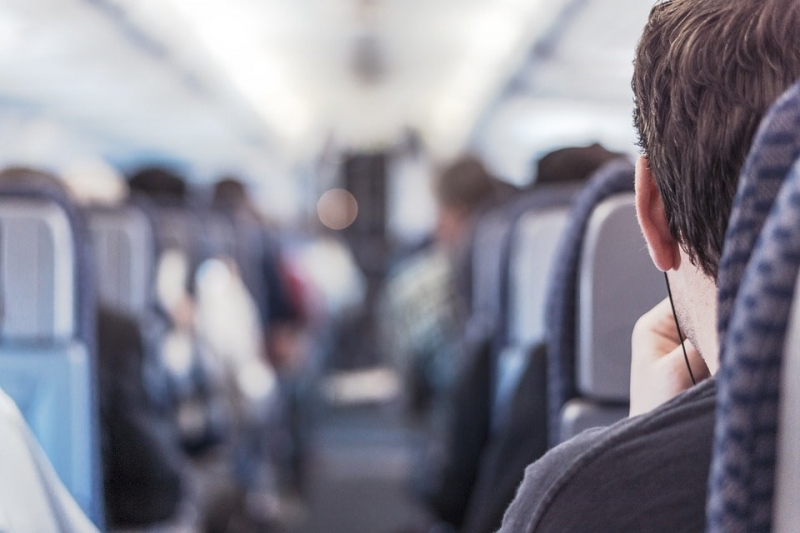 Aside from being in control of your temperature, being in control of the noise and the light around you is also important in achieving a peaceful sleep. Most airlines for long-haul flights offer free eye masks and earplugs for you to use.
4. Recline your seat
It's scientifically proven that reclining your seat helps you sleep better. Sitting in an upright position for a long time puts pressure on your spine, which may hurt both your butt and your hips.
5. Wear comfy clothes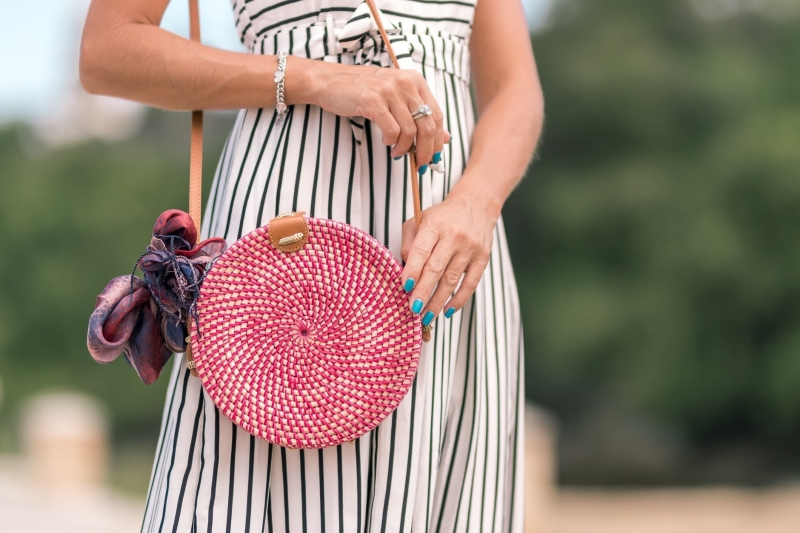 With fashion today, it isn't hard to look nice while feeling like you're wearing pyjamas. Wear sandals that are breathable too, as letting your feet breathe helps you sleep better.
6. Refrain from using your gadgets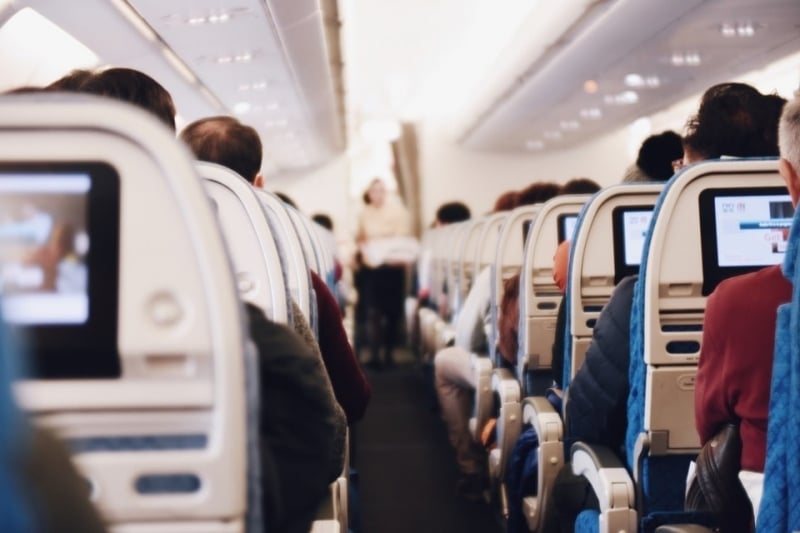 While it's tempting to use your phone or watch a movie to help you fall asleep, the light coming from the screen will actually keep you awake. If you're bored, opt to read a book or a magazine instead.
7. Invest in a neck pillow
Neck pillows aren't only designed to keep you comfortable — they are also designed to assist your sleeping position so you won't wake up with a strained neck.
8. Pack light for your carry-on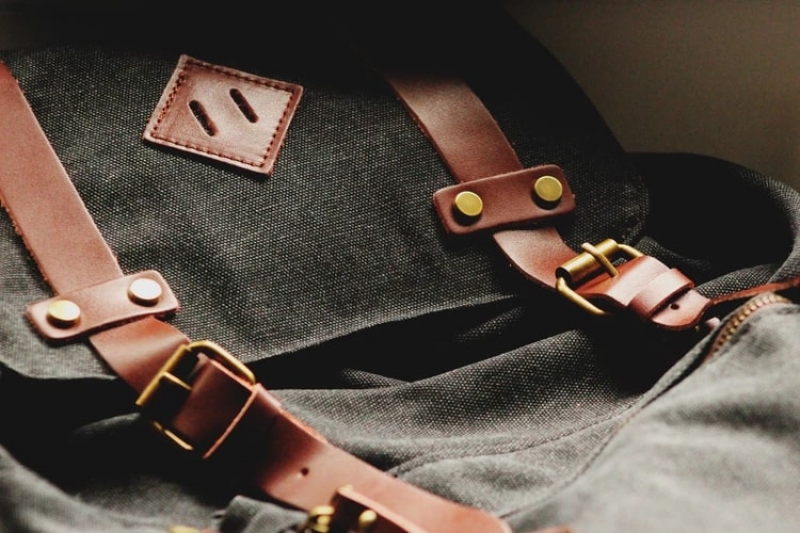 For a more relaxed trip, don't overstuff your carry-on bag. Not only will you have more legroom, but you'll also worry less about things falling from your bag.
Also read: Travel Hack 101: What's in My Carry-On Bag
9. Exercise before your flight
Exercising before going on your flight can help you sleep better on the plane. Why? Firstly, making use of enough of your physical energy will tire you out. Thus, your body will want to rest for long hours. Secondly, exercising helps the mind reduce stress, and less stress means a more relaxed mind and body.
10. Drink sleeping aid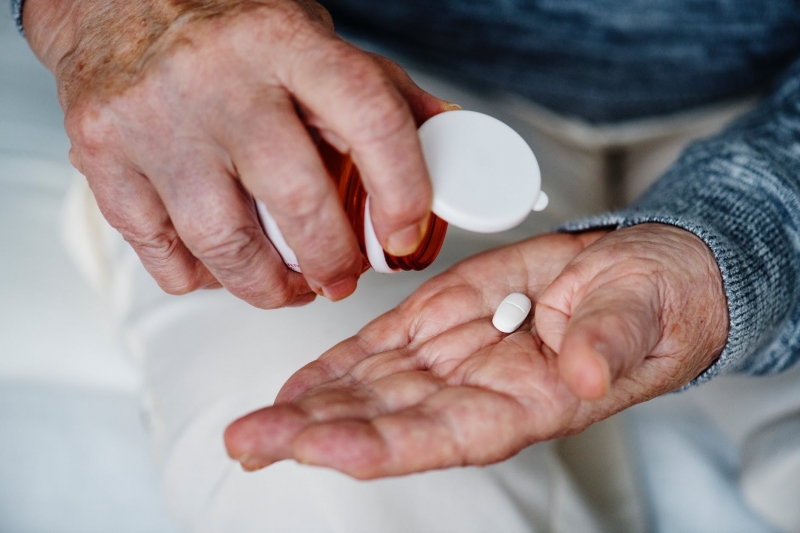 If these tips haven't worked for you, you might want to consider drinking pills that help you sleep. Some medical practitioners advise that short-acting sleeping pills so that you won't feel drowsy in case of emergencies. To be safe, consult your doctor for proper sleeping medications to take on long-haul flights.
Don't let your long-haul flight spoil the rest of your vacation. While sleeping on the plane may be the simplest way to pass the time, remember to take steps to avoid bad jet lag too. With these tips in mind, you can easily conquer your next journey across the world!